US 8.5 - Good Luck & the Belarusian Idol

They say that the making of the sausage isn't always pretty. But something it's pretty exciting. Case in point: Victoria Azarenka vs. Aleksandra Krunic in the Round of 16 on Ashe.


A week ago, no one could have really foreseen the match-up that occurred at Flushing Meadows on Labor Day Monday. After a disappointing, injury-marred season, former #1 and two-time finalist Azarenka came to New York barely holding onto a Top 20 ranking after entering 2014 as the solid #2. An ankle injury took her away from the game for months, only to make her appreciate the sport more and take unbridled joy in finally being able to spread her toes, knowing that it was a sign that she was close to returning to the court. A knee injury played havoc with the Belarusian's pre-Open hard court season, and it truthfully wouldn't have been a shock if she'd failed to last beyond the opening few rounds at this slam. And she almost didn't, being pushed in her opening match, before gradually beginning to regain her past verve and form over the next two matches heading in the 4th Round. Whether she was on the verge of truly regaining her form was unknown... sort of like her #145-ranked, 4th Round opponent in the eyes of many.

Krunic, 21, has mostly maintained a doubles presence in recent seasons, playing a key role in Serbia's run to the Fed Cup final in 2012, only to often be snubbed by her nation's tennis federation ever since, left off FC rosters with regularity in favor of players who'd accomplished less than her both before and after they were gifted with roster spots over the last two years. It's no wonder that Krunic's words seem to hint that she has very little confidence in her ability to truly compete against the best singles players on tour, no matter that she'd done just that through the first week of the Open. Splitting from her coach before the tournament, one of the first arguments she had with her new one centered on her unwillingness to book her hotel room into the SECOND week of the tournament (why do it if you think you won't still be in the draw?). When told she needed to believe she could last until the end of the tournament, Krunic said, "come back to earth, please." Yet after making it through qualifying, all she'd done since was knock off seeded American Madison Keys and Wimbledon champ Petra Kvitova, showing keen defensive skills, nice variety and a remarkable power despite her 5-foot-4, 105-pound frame. Maybe it was the heart that seemed to be the size of the entire city that made the difference. Looking at photos of Krunic standing alongside her past FC teammates, her head not even reaching the height of Ana Ivanovic's shoulder, the Serbian Good Luck Charm who's barely the size of a charm bracelet has always been easy to root for. At this Open, it turned into something more, well, real. She proved she has game, even if she might still need a little bit of convincing how good she might be.

Before heading out to play her 4th Round match with Azarenka, Krunic was visably in awe of the size of the largest tennis stadium in the world, and said her game plan was "to stay on the court for as long" as she could. It didn't exactly sound like a player who thought she could win. But she very nearly did.

Oh, and what a match it turned out to be, too.

At times it was thrilling, while at others crazed. All the while, both players passed momentum back and forth like a hot potato lit on fire by a white-hot metal rod poking through its middle. First, Krunic flummoxed Azarenka with drop shots, lobs and change of pace balls, only to grab the lead and then become noticeably more tentative as Azarenka seemed to grab control of the match. Of course, that wouldn't last long, as the speedy Krunic's fearless -- and more offensively-minded -- streak would return sized twice as big as her tiny self, wrestling back the direction of the match in come-from-behind fashion, only to see Azarenka's fire stoked still more as she battled through several error-strewn patches that saw her hanging on, staying barely a step ahead of her opponent and causing the crowd to become engrossed with the ENTIRE match, not just Krunic's fate.



[

Speaking of the crowd, it should be noted that the New York fans who once again showed the two-time finalist great respect while she faced off with a plucky underdog that arenas filled with fans in other grand slam cities -- psst, Melbourne and Paris, I'm talking about you -- would have sold their souls to get behind totally, while simultaneously turning against Azarenka in the process. That sort of nonsense never happened in this match. It was all about the tennis, and both players were appreciated for the show they put on. The Ashe crowd refused to root against Vika, but still cheered wildly for the Serbian qualifier as she sometimes fired crushing shots off her racket from seemingly out of nowhere, combining them with her peerless defense for some of the best shots we have or will see at this U.S. Open.

]



We had aces and volleys. Net cords and drop shots. Clenched fists and full body thrusts. And, in the end, a victory that means so much more than just a means of advancing one single round into a grand slam. Oh, and then we had a sing-along session. But, ummm, more on that later.

Of course, in the early going, the questioning Krunic nearly made it a runaway for Azarenka. Nervous and tight, she was broken to start the match, then fell down a double break at 3-0. She lost twelve of the first fourteen points. But then Vika double-faulted to break herself and cut the score to 3-1, and all holy hell broke loose. Suddenly, Krunic caught a wave and won eight of ten points, winning four of five games. Serving at 4-4, Krunic faced break point, but survived the game with a combination of drop shots, long rallies, and both elicited and unforced errors off Azarenka's racket. Krunic held for 5-4, and a game later was up 40/love on Vika's serve. Azarenka saved three break/set points, but a drop shot and pass combo from the Serb gave her a fourth opportunity. Azarenka's netted forehand gave Krunic the 1st set at 6-4, and a frustrated Vika -- who'd won just 38% of her 1st serves -- had a manic look on her face that looked to be about another break of serve away from what we saw during that Australian Open semifinal against Sloane Stephens last year.

Krunic held to go up 1-0 in the 2nd set to win her seventh of eight games, while Azarenka was forced to play from behind while serving second. While Vika was desperately trying to pump herself up with shouts and fist pumps, Krunic was almost silently putting together multiple all-inspiring shots. Like this gem:


ICYMI: Aleksandra Krunic is one speedy little lady! - http://t.co/kvTMiXgpR2

— ESPNTennis (@ESPNTennis) September 2, 2014


Azarenka seemed to pull away and take control, going up 40/love on Krunic's serve at 3-3, and getting the break lead when the Serb committed a forehand error. Vika held for 6-4 to knot the match, then broke to start the 3rd. But all it took was for Azarenka's play to end its forward momentum for a moment, and Krunic grabbed the opportunity to shine when the pressure of leading the match had been lifted off her slight shoulders. In game #4, Krunic held double break-point and Azarenka's error got things back on serve at 2-2. Then Vika seemed to surge ahead again, profitting form a double-bounce off the net cord that gave her a break point at 3-3. A down-the-line backhand winner put the Belarusian winner up 4-3, and things appeared to finally be pointing in the direction of a Vika victory.


#Azarenka always keeping it interesting http://t.co/ohZbyCyZXX

— US Open Tennis (@usopen) September 2, 2014


Even after another spate of errors put Azarenka down 15/40 on serve a game later, she was able to hold onto her advantage by the barest of margins. Another net cord and a half-volley, down-the-line passing shot winner from the baseline saved one break point, then a long Krunic error saved another. Azarenka moved forward and cut off a Krunic shot for volley winner to reach game point, then another error from the Serb gave Vika a 5-3 lead.

But Krunic wasn't going to go away easily. She wasn't ready to come back down to earth just yet.

A game later, she fired two aces and held for 5-4. Azarenka opened game #10 with a double-fault and error to fall behind love/30. A wide serve and forehand winner combo prevented a deep hole, and the poor decision by Krunic to attempt a drop shot from two feet behind the baseline took away her lead as the ball failed to cross the net. On match point, Krunic's long return gave Azarenka a 4-6/6-4/6-4 victory and a third straight trip to the U.S. Open quarterfinals.


It's on to the QFs for @vika7, who defeats #Krunic 4-6, 6-4, 6-4! #usopen pic.twitter.com/vrXID5SK1F

— US Open Tennis (@usopen) September 2, 2014


The former #1's path back to contender status hasn't always been pretty at this Open, but the end result still could be beautiful. Azarenka has her game face back, while her fitness and match toughness are still a work in progress. But she's getting closer. She's loving tennis, life and her continuing existence in this Open.

But, well, then there was this. Umm, I think the less said the better. Heehee.


.@vika7 earns QF spot; sings #happybirthday to @gael_monfils. #usopen http://t.co/xRtuG25oU6

— US Open Tennis (@usopen) September 2, 2014


All right, so she's not going to be the winner of the next season of "Belarusian Idol," but I think she can live with that.

For now, anyway.







**U.S. OPEN "LAST QUALIFIER STANDING" WINNERS**


2006 E.Birnerova/CZE,Y.Fedossova/FRA,K.Flipkens/BEL, V.Lepchenko/UZB,A.Radwanska/POL (2nd Rd.)
2007 Alize Cornet/FRA & Ekaterina Makarova/RUS (3rd Rd.)
2008 Anna-Lena Groenefeld/GER (4th Rd.)
2009 Anastasia Rodionova/AUS (3rd Rd.)
2010 Lourdes Dominquez-Lino/ESP, Mandy Minella/LUX (3rd)
2011 Silvia Soler-Espinosa/ESP (3rd Rd.)
2012 Olga Puchkova/RUS (3rd Rd.)
2013 Camila Giorgi/ITA (4th Rd.)
2014 Aleksandra Krunic/SRB, Mirjana Lucic-Baroni/CRO (4th)


[2014]


AO: Zarina Diyas, KAZ (3rd Rd.)
RG: Kiki Bertens, NED (4th Rd.)
WI: Tereza Smitkova, CZE (4th Rd.)
US: Aleksandra Krunic/SRB, Mirjana Lucic-Baroni/CRO (4th)



*LOWEST-SEEDED WOMEN IN US OPEN SF, since 2000*


Unseeded - 2000 Elena Dementieva, RUS
Unseeded - 2009 Yanina Wickmayer, BEL
Unseeded - 2011 Angelique Kerber, GER
Unseeded - 2013 Flavia Pennetta, ITA


[ Unseeded - Belinda Bencic, SUI ??? ]




[ Unseeded - Peng Shuai, CHN ??? ]


Wild Card - 2009 Kim Clijsters, BEL (W)
#28 - 2011 Serena Williams, USA (RU)
#19 - 2006 Jelena Jankovic,SRB


[ #17 - Ekaterina Makarova, RUS ??? ]




[ #16 - Victoria Azarenka, BLR ??? ]




[ #13 - Sara Errani, ITA ??? ]


#12 - 2005 Mary Pierce, FRA (RU)
#12 - 2007 Venus Williams, USA


[ #11 - Flavia Pennetta, ITA ??? ]


#10 - 2001 Serena Williams, USA (RU)
#10 - 2002 Amelie Mauresmo, FRA
#10 - 2012 Sara Errani, ITA


[ #10 - Caroline Wozniacki, DEN ??? ]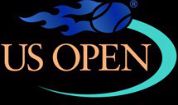 All for Night 8. More tomorrow.