Wk.2- The Week Before Melbourne
With mere hours to go before the start of play in Melbourne, there's actually a week's worth of WTA action to recap before it's too late!
Hey, everybody needs their close-up, right?

*WEEK 2 CHAMPIONS*
SYDNEY, AUSTRALIA (Premier $731K/HCO)
S:

Petra Kvitova/CZE def. Karolina Pliskova/CZE 7-6(5)/7-6(6)


D:

Mattek-Sands/Mirza (USA/IND) d. Kops-Jones/Spears (USA/USA) 6-3/6-3
HOBART, AUSTRALIA (Int'l $250K/HCO)
S:

Heather Watson/GBR def. Madison Brengle/USA 6-3/6-4


D:

Bertens/Larsson (NED/SWE) d. Diatchenko/Niculescu (RUS/ROU) 7-5/6-3




PLAYER OF THE WEEK:

Petra Kvitova/CZE


...well, well. After her surprising SF exit in Week 1, Petra sure looked good in winning Sydney, didn't she? Jarmila Gajdosova got Kvitova into a 3rd set in the QF, but the same couldn't be said for her other opponents -- Peng Shuai, defending champ Tsvetana Pironkova (who defeated Petra in last year's semis) and countrywoman Karolina Pliskova, though she surely tried, in what was somewhat surprisingly the first all-Czech tour singles final since Kvitova defeated Iveta (then) Benesova in the '09 Hobart decider. This was Kvitova's 15th career title, but if the confidence and clean play she exhibited in Sydney can carry over to Melbourne it could ultimately be seen as something far more important in the scope of her career.

Your 2015 @SydneyTennis champion @Petra_Kvitova & finalist Karolina Pliskova--> http://t.co/QlIw1bDOOB #WTA #tennis pic.twitter.com/QhB44Xa9Ix

— WTA (@WTA) January 16, 2015



=============================




RISERS:

Karolina Pliskova/CZE & Alison Riske/USA


...Pliskova didn't take down Kvitova in the Sydney final, but the 22-year old soon-to-be Top 20 Czech sure looked capable of doing so, forcing the eventual champ to raise her game in order to take her younger opponent out. Calm and unafraid to use her cannon of a serve to her advantage, she showed just how dangerous she can be and should soon become. Maybe even over the next two weeks. After knocking off Polona Hercog in straight sets in the 1st Round, Pliskova really got serious. She double-bageled (un)lucky loser Nicole Gibbs, took out Carla Suarez-Navarro in a love 3rd set and dropped just five games to Angelique Kerber. She actually served for the 1st set against Kvitova in the final, and battled her countrywoman tooth and racket through a pair of tie-breaks (the first was tied at 4-4 before Kvitova won it 7-5, and the other was knotted at 6-6 before she claimed the final two points) that easily could have gone either way. This Czech is going to knock off some very bigs names before '15 is through. Meanwhile in Hobart, Riske became the fifth different Bannerette in the season's first two weeks to reach a singles semifinal (still, none of them have been named Sloane, by the way) with wins over Christina McHale (ret.), Bojana Jovanovski and Zarina Diyas.


=============================




SURPRISES:

Madison Brengle/USA & Kateryna Kozlova/UKR


...the U.S. Summer of Brengle has turned into the Aussie Summer of Brengle, as the 24-year old Bannerette who finally completed her decade-long quest (which included failing twenty-seven times to make it out of the slam qualifying rounds) for a main draw win in a major at last year's U.S. Open has now suddenly thrust her name into the discussion of suddenly-achieving Americans. In 2014, BrengleFly not only won her first slam match, but also managed her first tour QF result (Linz, partially thanks to a walkover from AnaIvo) and maiden Top 100 finish. Still, she still didn't have more than half a dozen tour-level main draw wins to her credit despite winning her first ITF singles title as a 15-year old back in 2005. Well, she's more than making up for lost time this season. She's already qualified for two events in '15 (going 6-0), including last week in Hobart, where she also ran her season MD win total to five with victories over Mona Barthel, Kateryna Kozlova, Karin Kanpp (after being down a break in both the 2nd and 3rd sets) and Kurumi Nara to reach the first WTA singles final of her career. Talk about success breeding still more success. Meanwhile, 20-year old Kozlova, Brengle's 2nd Round victim, was also a qualifier in Hobart, putting up wins over Virginie Razzano, Maria-Teresa Torro-Flor and Barbora Krejcikova before notching a 1st Round upset of Kirsten Flipkens.


=============================




VETERANS:

Tsvetana Pironkova/BUL & Angelique Kerber/GER


...well, at least Pironkova proved her '14 title run in Sydney wasn't a fluke. Charged with defending her title the same way she originally earned it -- by going through qualifying, and ultimately winning eight matches in eight days -- Pironkova put up quite a fight. She once again got into the main draw with Q victories over Chanelle Scheepers, Donna Vekic and Nicole Gibbs, then reeled off additional wins over Flavia Pennetta, Madison Keys (who retired after winning the 1st set) and Barbora Zahlavova-Strycova to reach the semifinals and extend her tournament winning streak to fourteen matches. Of course, after having taken out Petra Kvitova in last year's SF, the Bulgarian couldn't quite do it again this time around. But, still, the Weeping Angel has definitely found a home in this event. Now, if only she doesn't have to break-and-enter in order to see the interior next time around. Kerber was the runner-up to Pironkova in Sydney a year ago, and managed to find her way back to the semifinals again this year after wins over Lesia Tsurenko, Daria Gavrilova (playing until 3:10 a.m. to do it) and Garbine Muguruza. The German has now put up QF and SF results in the first two weeks of '15, and she's situated in Genie Bouchard's section in Melbourne. Hmmm.


=============================



.@HeatherWatson92 captures @HobartTennis title with 63 64 win over Brengle--> http://t.co/Uuz4kOpz0b #tennis pic.twitter.com/MjxA3fGyGB

— WTA (@WTA) January 17, 2015



COMEBACKS:

Heather Watson/GBR & Jarmila Gajdosova/AUS


...illness and injury have hampered Watson's progress the last two seasons, but she seems to be getting back to business now. In 2012 in Osaka she became the first British woman in twenty-four years to win a tour singles title, and her win this weekend in Hobart makes her the first Brit to win a SECOND singles title in thirty years. Watson's previous best result since she returned to action last year was a semifinal in Eastbourne during the grasscourt season, but her wins last week over Magdalena Rybarikova, Sloane Stephens, Roberta Vinci, Alison Riske and Madison Brengle in the final seem to hint that we might have to add another name (for the second time, in this case) to the list of young players with bigger and better things on their minds. Meanwhile, Gajdosova made a huge rankings jump in '14 after seeing her standing fall outside the Top 200 when the Aussie was hit by a triple-whammy of having her marriage end, her mother die and contracting a virus that left her fatigued, caused her to collapse and put into question whether she'd ever be able to play top-level tennis again. Back inside the Top 75, Gajdosova made her biggest on-court leap yet with Sydney wins over Andrea Petkovic and Dominika Cibulkova on her way to the QF, where she pushed Petra Kvitova to three sets. She could pose an intriguing threat to Simona Halep in the early rounds in Melbourne.


=============================




FRESH FACES:

Kurumi Nara/JPN & Daria Gavrilova/AUS


...'14 Rio champ Nara came up a bit short in Hobart, but her wins over Klara Koukalova, Johanna Larsson and Camila Giorgi gave her her first semifinal result of the young season. Meanwhile, new Aussie Gavrilova used her Sydney wild card (she got one for the AO, too... perks, baby, perks!) to stake a claim to a little attention from the tournament organizers in Melbourne. After all, she sent U.S. Open quarterfinalist Belinda Bencic packing early, shipping her out in straights with a 2nd set bagel, and then took Angelique Kerber deep into the night before finally dropping a two-and-a-half hour battle that didn't wrap up until 3:10 a.m.


=============================




DOWN:

Svetlana Kuznetsova/RUS


...of course, it may mean ABSOLUTELY NOTHING. We're talking about Sveta, after all. But one year after being ousted in the 1st Round in Melbourne for her worst AO result since 2003, Kuznetsova enters this year's Australian having lost both her 2015 tune-up matches. In Week 1 it was Lucie Hradecka that did the deed, and last week in Sydney it was Madison Keys. This wouldn't seem to forecast good things for the Hordette at the season's first slam... unless it actually -- and, strangely fittingly -- does, of course. Nothing ever makes sense when Sveta is involved.


=============================




JUNIOR STARS:

Kimberly Birrell/AUS & Olivia Tjandramulia/AUS


...not a great deal to choose from, but 16-year old Birrell, a girls semifinalist at last year's AO, did manage to take a set from Kateryna Bondarenko in the opening round of qualifying in Melbourne. Meanwhile, fellow Aussie Tjandramulia, 17, did the same vs. Marina Erakovic in the Sydney Q-rounds, and then again vs. Viktorija Golubic at the Australian Open.


=============================



Champions in Sydney with @BMATTEK ?? pic.twitter.com/xVPkcm8bJD

— Sania Mirza (@MirzaSania) January 16, 2015



DOUBLES ACHIEVERS:

Bethanie Mattek-Sands/Sania Mirza (USA/IND)


...they won't be playing partners in Melbourne, but Mattek-Sands and Mirza did some nice moonlighting last week in Sydney, picking up their fifth title as a duo (matching Mirza's win total with Cara Black, her most with any partner) with wins over Hingis/Pennetta and Kops-Jones/Spears in the final. The pair's first title together was back in 2007. It's the first title since comeback-minded BMS (hip surgery) returned to action, having not picked up a tour trophy since 2013 in Kuala Lumpur.


=============================






1. Sydney 2nd Rd. - Kerber d. Gavrilova
...6-7(6)/7-6(2)/6-3. It was a late night in Sydney, and here's one example why: there were eight breaks of serve in the 1st set, which also saw the server drop 11 of 14 points in the tie-break.


=============================


2. Hobart 1st Rd. - Giorgi d. Sanders
...5-7/6-1/7-6(6). Of course, Kerber and Gavrilova had nothing on these two. They combined for four breaks in the 2nd set's seven games, ten consecutive breaks in the 3rd, and then seven of fourteen points in the TB were dropped by the server. Giorgi had 23 double faults, but won anyway. If only she had such good fortune in tour singles finals.


=============================


3. Hob QF - Brengle d. Knapp
...6-7(3)/6-4/6-4. The Italian led 3-1 in the 2nd set, and 2-0 in the 3rd. Hmmm, maybe MJF should have had Brengle in that USA/ITA Fed Cup tie a while back.


=============================


4. Sydney 1st Rd. - Zahlavova-Strycova d. Wozniacki
...6-4/1-1 ret. Caro retired with a sore wrist, but thankfully it wasn't as severe (or worrisome) and Juan Martin del Potro's continued issues with the injury. But, hey, at least it gave her more time to talk to Rafa.




=============================


5. Sydney 1st Rd. - Stosur d. Safarova
...7-6(3)/5-7/6-3. So, Sam CAN win Down Under. Of course, it helps when your opponent ends the match with back-to-back double-faults.


=============================


6. Hobart Final - Watson d. Brengle
...6-3/6-4. After Muguruza a year ago, how likely was it that another qualifier would win the title this time around?


=============================


7. Sydney 1st Rd. - Peng d. Pavlyuchenkova
...1-6/7-6(1)/6-4. The Russian led 4-1 in the 3rd. Good for Peng. Bad for Anastasia.


=============================


8. Hobart 1st Rd. - Nara d. Koukalova
...0-6/6-2/6-1. What a difference a year makes. In 2014, Koukalova reached the Hobart singles final and won the doubles title. This year, she didn't play doubles, lost in the singles 1st Round and, well, she wasn't even named Koukalova last January.


=============================




I thought Diamonds were a girls best friend?! #falseadvertisement #JUSTDOIT #withdiamonds pic.twitter.com/J3PomWToy5

— Maria Sharapova (@MariaSharapova) January 18, 2015


1. Sydney Final - Kvitova d. Karolina Pliskova
...7-6(5)/7-6(6). One of the best two-set matches you'll see, and one in which the defeated player may have actually picked up enough confidence to do something bigger and better with this experience under her belt in the near future.

Hello @AustralianOpen and a special hello to this friend of mine :) pic.twitter.com/kRQDJE7jn5

— Petra Kvitova (@Petra_Kvitova) January 17, 2015



=============================


2. Sydney 1st Rd. - Aga Radwanska d. Cornet
...6-3/6-2. The Hopman rematch didn't turn out to have so much drama, after all.


=============================


3. Sydney 2nd Rd. - Muguruza d. Aga Radwanska
...3-6/7-6(4)/6-2. This one, though, was something to think about. A year ago, Muguruza was legitimately psyched out by A-Rad in Melbourne. This time around, after dropping the 1st set then squandering a 4-1 2nd set lead and being forced to a tie-break, the Spaniard didn't blink.


=============================


HM- Hobart 1st Rd.- Diatchenko/Niculescu d. Cara Black/Sai.Zheng
...3-0 ret. I guess Cara decided not to go the motherhood route again quite yet. Of course, now she and Zheng could end up facing former partner Sania Mirza (w/ her new partner, Hsieh Su-Wei) in the 2nd Round in Melbourne. Whoops.


=============================




.@AustralianOpen kids day=fun, fun, fun! Ask @AnaIvanovic, @Vika7 Azarenka & @GenieBouchard--> http://t.co/vchy7FXicr pic.twitter.com/2omeTNzxzX

— WTA (@WTA) January 17, 2015
I actually think Vika's Kids Day racket this year is bigger than the one she played with a year ago!




**WEEK 1-2 CHAMPIONS**




[by age]


34 - Venus Williams (Auckland)
27 - Maria Sharapova (Brisbane)
24 - Petra Kvitova (Sydney)
23 - Simona Halep (Shenzhen)
22 - Heather Watson (Hobart)


[by ranking]


#2 - Maria Sharapova
#3 - Simona Halep
#4 - Petra Kvitova
#19 - Venus Williams
#49 - Heather Watson



**OLDEST WEEK 1-2 FINALISTS**


34 - Venus Williams (Auckland singles)
34 - Martina Hingis (Brisbane doubles)
33 - Abigail Spears (Sydney doubles)
32 - Raquel Kops-Jones (Sydney doubles)



**SANIA MIRZA - WTA/Mixed Doubles title-winning partners**


5 - Cara Black (2013-14)
5 - BETHANIE MATTEK-SANDS (2007, 2012-13, 2015)
3 - Liezel Huber (2004-06)
2 - Elena Vesnina (2011)
1 - Chuang Chia-Jung (2009)
1 - Edina Gallovits (2010)
1 - Vania King (2007)
1 - Shahar Peer (2007)
1 - Anastasia Rodionova (2012)
1 - Mara Santangelo (2007)
1 - Yaroslava Shvedova (2011)
1 - Zheng Jie (2013)
=
2 - Mahesh Bhupathi (Mixed 2009, 2012)
1 - Bruno Soares (Mixed 2014)


And then, of course, there was this, as Li Na returned Down Under and was once again given the wax treatment (or something like that):


And the winner is... #LiNa Great job @TussaudsSydney #ausopen https://t.co/qkAvpod0UA

— Australian Open (@AustralianOpen) January 17, 2015
Same same but different? #LiNa #ausopen pic.twitter.com/Y5ie6RTQAH

— Australian Open (@AustralianOpen) January 17, 2015



And, now, a look back at the past week of qualifying in Melbourne...






Q-PLAYER OF THE WEEK:

Renata Voracova/CZE (#169)


...the unseeded 31-year old Czech's path through the qualifying rounds wasn't particularly more difficult -- wins over Zhu, Hozumi & Glatch -- than that of anyone else, but it was a run that almost never happened. In the first Q-round, just days after reaching the Auckland doubles final, Voracova had to save a match point against Zhu Lin. She'll now get the chance to improve upon that 1-10 career slam MD record, though her one win DID come in Melbourne. Sure it was back in 2007, but still.
==================================================


RISERS:

Denisa Allertova/CZE (#107) & Anna Tatishvili/USA (#140)


...Allertova, at 21 the second-youngest Ao qualifier, was the #1 Q-seed after grabbing an ITF circuit-best seven singles titles in 2014. As it turned out, she was the only player seeded in the Top 9 to advance. Her wins over Ysaline Bonaventure, Andrea Hlavackova and Laura Siegemund now allow her to make her grand slam debut. This is Tatishvili's second straight successful AO qualifying run, as this one came with wins over Johanna Konta, Akgul Amanmuradova and Katarzyna Piter. Unfortunately, the recently-new Bannerette is currently riding a six-match slam main draw losing streak which began after she reached her only career slam Round of 16 at the 2012 U.S. Open.
==================================================


SURPRISES:

Alexandra Panova/RUS (#150) & Tatjana Maria/GER (#162)


...we haven't heard a great deal from Panova since she played that great Fed Cup match against Roberta Vinci a while back, but here she is after Q-round wins over Zhang Ling, Sesil Karatantcheva and Ekaterina Bychkova. The Russian has yet to record a slam MD match victory, though. Maria, 27, has one slam MD win since 2010, but finally got into the AO draw after failing to get out of qualifying in Melbourne in 2011 and '13. She notched wins over Gioia Barbieri, Virginie Razzano and Cagla Buyukakcay.
==================================================


VETERANS:

Stephanie Foretz/FRA (#197) & Lucie Hradecka/CZE (#141)


...at 33 and #197, Foretz is both the oldest and lowest-ranked qualifier at this AO, having taken out Mariana Duque, Alberta Brianti and Olga Govortsova en route. The Pasty put up 1st Round wins in Melbourne in 2012 and '13. Hradecka, 29, has never advanced past a slam 3rd Round in singles, but she HAS gotten three AO 2nd Round victories over the years. This is the Czech's second straight qualifing run in Melbourne, accomplished with victories over Jovana Jaksic, Yuliya Beygelzimer and Yulia Putintseva.
==================================================


COMEBACKS:

Urszula Radwanska/POL (#149) & Petra Martic/CRO (#183)


...Ula's comeback from shoulder surgery continues, this time with wins over Naomi Broady, Paula Ormaechea and Hiroko Kuwata, the last of which came after falling down an early break against the Japanese woman in the 3rd set of the final qualifying round. U-Rad's last MD slam win came at the 2013 U.S. Open. Former Top 50 player Martic is back in the AO singles draw after wins over Ana Bogdan, Elizaveta Kulichkova and Li Fangzhou, but the Croat is just 1-5 in Melbourne for her career.
==================================================


FRESH FACES:

Ons Jabeur/TUN (#142) & Richel Hogenkamp/NED (#137)


...Jabeur, the youngest qualifier at 20, took out the likes of Naiktha Bains, Junri Namigata and Wang Yafan to claim her second straight slam qualifying berth, having made her major debut last summer at Flushing Meadows. Hogenkamp will be making her slam MD debut in Melbourne after wins over Shuko Aoyama, Louisa Chirico and Shahar Peer pushed her through for the first time.
==================================================


DOWN:

Luksika Kumkhum/THA & Kristyna Pliskova/CZE


...a year ago, Kumkhum pulled off one of the biggest upsets of the season by taking down Petra Kvitova in the 1st Round in Melbourne. This time, though, she fell in the opening round of qualifying at the AO. The #7-seeded Thai was up a set and two points from victory (at 5-5 in the 2nd set TB) vs. Wang Yafan before squandering her lead. Meanwhile, as her sister Karolina was reaching her seventh career singles final in Sydney, #19 Q-seed Kristyna was getting ousted in the opening round by Junri Namigata, falling in three sets... and maybe leading to the Pliskovas not even being in the doubles draw for the AO.
==================================================



=QUALIFYING MATCHES=




Q1:

Renata Voracova d. #17 Zhu Lin
...5-7/7-6(5)/6-2 In 2014, China's Li denied Czech Safarova's match point and went on to the win the title. Here, it was a Czech who prevailed after saving a match point against a Chinese player. Don't start engraving Voracova's name on any trophies just yet, though.


=============================




Q1:

Wang Yafan d. #7 Luksika Kumkhum
...2-6/7-6(5)/6-2. Kumkhum overcame a 5-1 deficit to get into that 2nd set TB and get within two points of victory. Not that that matters much now.


=============================




Q2:

Petra Martic d. Elizaveta Kulichkova
...7-5/6-3. Down goes the 2014 AO girls champ (in singles AND doubles).


=============================




Q3:

Petra Martic d. Li Fangzhou
...5-7/6-4/6-3. Martic overcame an early break at 2-0 in the 3rd, then took five match points to finally put the victory away.


=============================






Q1 - Eri hozumi d. Hsieh Su-Wei
...0-6/7-6(4)/6-4. Neither Peng Shuai nor Sania Mirza could help Hsieh as she blew a 6-0/5-2 lead and failed to convert a MP in the 2nd set.



=Sisters Come and Go...=


Q1 - Junri Namigata d. #19 Kristyna Pliskova 6-7(3)/7-5/6-3
Q1 - Ekaterina Bychkova d. Sara Tomic 6-4/6-7(4)/6-1
Q1 - Kristina Kucova d. Chang Yung-Jan 6-4/2-6/6-4
Q1 - Akgul Amanmuradova d. Nadiia Kichenok 6-3/6-7(2)/7-5)
Q1 - Katarzyna Piter d. Lyudmyula Kichenok 7-5/6-3
Q2 - #22 Laura Siegemend d. Kateryna Bondarenko 6-4/6-2
Q2 - #14 Maryna Zanevska d. Kristina Kucova 2-6/6-0/6-4



=...but Radwanskas are Forever=




Q3 - Urszula Radwanska d. Hikoko Kuwata 2-6/6-1/7-5





=Shahar's (apparently) Bad Karma...=


Q1 - #9 Shahar Peer d. Francoise Abanda 3-6/7-5/6-3
Q2 - #9 Peer d. Anastasia Rodionova 6-1/3-6/6-1



=Could Not Survive the Powers of Richel...=


#23 Richel Hogenkamp d. #9 Shahar Peer
...6-7(2)/6-3/6-3. Hogenkamp was the honorary stand-in for all sisters the world over. Her reward? A 1st Round match vs. Kvitova. oh.



*WILD CARDS*




Chang Kai-Chen/TPE

= winner of the Asian AO Wild Card Tournament (def. Tanasugarn in the final)


Oceane Dodin/FRA

= the Pastry won four ITF events in '14


Duan Yingying/CHN

= a qualifier at the Australian and U.S. Opens last year


Irina Falconi/USA

= won USTA's multi-event AO WC playoff; was a lucky loser at '14 AO


Daria Gavrilova/AUS

= ex-Hordette is playing in her first Aussie Open under the Australian flag; won the Australian Playoff tournament


Arina Rodionova/AUS

= finally an Aussie, Anastasia's sister gets the WC traditionally given to Ashleigh Barty in recent seasons. It's just her second career slam MD ('11 AO)


Olivia Rogowska/AUS

= receiving an AO wild card for the seventh -- yes, seventh -- straight year


Storm Sanders/AUS

= her second straight AO wild card



*LUCKY LOSER*


none so far



*AUSTRALIAN OPEN "Q-PLAYER OF THE WEEK" WINNERS*


2006 Ashley Harkleroad, USA
2007 Julia Vakulenko, UKR
2008 Julia Schruff, GER
2009 Elena Baltacha, GBR
2010 Yanina Wickmayer, BEL
2011 Vesna Manasieva, RUS
2012 Paula Ormaechea, ARG
2013 Lesia Tsurenko, UKR
2014 Belinda Bencic, SUI
2015 Renata Voracova, CZE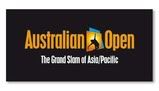 14 WS Final: Li d. Cibulkova
14 WD Final: Errani/Vinci d. Makarova/Vesnina (Errani/Vinci 2013-14 champions)
14 MX Final: Mladenovic/Nestor d. Mirza/Tecau
14 GS Final: Kulichkova d. Fett
14 GD Final: Kalinina/Kulichkova d. Boulter/Jorovic
14 WC Final (s): Ellerbrock d. Kamiji
14 WC Final (d): Kamiji/Whiley d. Buis/Griffioen


All for now. The Daily Backspin awaits.