Miami is Nice...until someone gets hurt (hopefully not literally)
For two weeks, the WTA tour takes its collective talents to South Beach. Yep, the newly-dubbed Miami Open is here.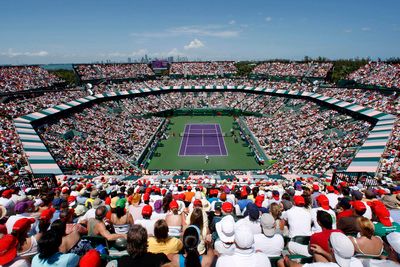 The comfy court-side chairs are set up...


Pretty sure we've got the comfiest player chairs on tour! ???? #MiamiOpen pic.twitter.com/dCRf9D6T6s

— Miami Open (@MiamiOpenTennis) March 22, 2015


The Sugarpova space has been constructed...


Hello #Miami! Watching the Sugarpova space come alive at the retail tent at @MiamiOpenTennis pic.twitter.com/FVLaWMIz4N

— Maria Sharapova (@MariaSharapova) March 21, 2015


Caro is striking another pose...


Striking a pose for this months @voguemagazine.. Picture by @annieleibovitz pic.twitter.com/hKVGskBflp

— Caroline Wozniacki (@CaroWozniacki) March 22, 2015


And Bouchard is sporting a onesie...


Ummm, did Genie raid Bieber's closet in Indian Wells or something?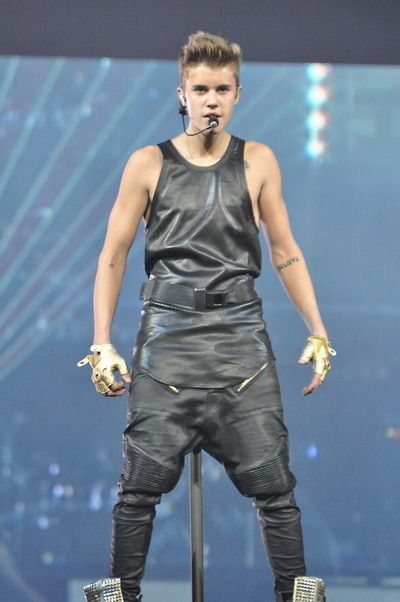 Just days after the crazy goings-on in Indian Wells on the other side of North America, the Miami Open is set to begin, with Serena Williams looking to add yet another chapter to her enduring (good) legacy at the tournament. While she went fourteen years without playing in the desert, she's been dominant in South Beach, winning a record seven titles and advancing to nine finals since 1999.

Actually, for all the parity that has existed in the Indian Wells event, which has crowned nine different champions over a nine-year stretch (and 11 in 12), Miami has been a picture of consistency. For fourteen straight years (and 16 of 17), the Miami final has included either a Williams or a Sharapova (once, in 2013, both, and another time there were TWO Sisters). Stark differences in success have developed within that small group over the timespan, though, as Serena has gone 7-2, Venus 3-1... and Sharapova 0-5 in championship matches. Venus won her three titles over four years from 1998-01, but has reached just one final (2010) since. Serena, meanwhile, arrives on a 12-match Miami winning streak and has gone 32-2 since 2007. She's 53-3 since '02, and 74-7 in the tournament for her career.

But will the same story play out this time around? After all, Serena arrives wearing a slew of question marks after pulling out of the I.W. semifinals this past weekend with a knee injury. Will this development open the door for some Indian Wells-style craziness to take place in Florida?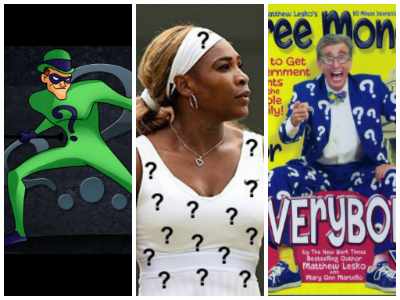 While it's not overwhelming, there IS a history of occasionally singular moments occurring in Miami. Remember, last year's tournament was the site of what turned out to be last run to a final in Li Na's career, and was also where Martina Hingis won her first WTA doubles title since 2007. Twelve months later, 33-year old Li is retired, while the 34-year old Original Swiss Miss arrives as the new Indian Wells champ, a '15 slam title winner and might just have her eyes on still bigger prizes before the end of the current season, as well. In 2012, The Radwanska was "born." In 2009, Victoria Azarenka, barely less than three years before her rise to #1, knocked off Serena in the only Miami final lost by Williams since Venus defeated her in 1999. At that moment, a 17-year old Serena was looking to follow up her titles at the Paris Indoors and Indian Wells with her third career crown. She didn't get it that day, but about five months later she won her first career slam in New York, beating Venus to the front of the line. She won her first the following summer in London, then took the U.S. Open en route to winning four major titles over a six-slam sprint. The next year, Serena kicked off her "Serena Slam" stretch.

The one Serena/Venus final in Miami took place in '99, the first of what have been four all-Sister meetings in the event (but there's been no second final) over the years. Of course, that match was five tournament sponsors ago for the event. Sixteen years ago, Lipton was still the name that ruled the day. Since then, the "Ericsson Open," "NASDAQ-100 Open," "Sony Ericsson Open" and "Sony Open" have come and gone. Now, the "Miami Open presented by Itaú" is the way of the land.

Some things change, but others remain the same. Might we see a flashback to "the old days" at the end of the next two weeks?

Maybe I'm just trying to play with history, but after the year 2001 was bandied about so often in relation to Serena's return to Indian Wells, it's interesting to see how the year can be brought into the conversation again with this tournament. In 2001, Venus' withdrew from her I.W. semi with Serena, then Serena went on to take the title. Two weeks later, Venus won in Miami. This weekend it was Serena who pulled out of a semi in the desert. And now here we are with the Sisters on opposite sides of the draw, with their first match-up in a Miami final since the birth of CiCi Bellis (by a little more than a week) a legit possibility thanks to Venus' good form (15-3, with a title and FC starring role) in the 2015 season's early months.

I'm just sayin'.

The "crazy women's tennis tour" has produced crazier results than what I'm thinking might be about to happen.

Meanwhile, in case you missed it, the Indian Princess is now a mere 755 points away from #1...


Officially number 3 in the world today ?? thank you all for Ur love and support always ?? love you guys back..

— Sania Mirza (@MirzaSania) March 23, 2015


And new partner -- and new world #5 -- Martina Hingis isn't far behind...


celebration dinner with @mirzasania pic.twitter.com/hxMSloGv1O

— Martina Hingis (@mhingis) March 22, 2015


But those developments still won't begin to grow REAL hair for a little while longer.







**RECENT MIAMI SINGLES FINALS**


2005 Kim Clijsters d. Maria Sharapova
2006 Svetlana Kuznetsova d. Maria Sharapova
2007 Serena Williams d. Justine Henin
2008 Serena Williams d. Jelena Jankovic
2009 Victoria Azarenka d. Serena Williams
2010 Kim Clijsters d. Venus Williams
2011 Victoria Azarenka d. Maria Sharapova
2012 Aga Radwanska d. Maria Sharapova
2013 Serena Williams d. Maria Sharapova
2014 Serena Williams d. Li Na



**REACHED BACK-TO-BACK I.W./MIAMI FINALS**


1991 Monica Seles (L-W)
1994 Steffi Graf (W-W)
1996 Steffi Graf (W-W)
1999 Serena Williams (W-L)
2000 Lindsay Davenport (W-L)
2000 Martina Hingis (L-W)
2005 Kim Clijsters (W-W)
2006 Maria Sharapova (W-L)
2012 Maria Sharapova (L-L)
2013 Maria Sharapova (W-L)



**MOST MIAMI SINGLES TITLES**


7...Serena Williams
5...Steffi Graf
3...Venus Williams
2...Victoria Azarenka
2...Kim Clijsters
2...Martina Hingis
2...Arantxa Sanchez-Vicario
2...Monica Seles


[oldest champion]


34...Serena Williams (2014)


[youngest champion]


16...Monica Seles (1990)



**MIAMI SINGLES FINALS**


9...Serena Williams (7-2)
7...Steffi Graf (5-2)
5...Chris Evert (1-4)
5...Maria Sharapova (0-5)
4...Venus Williams (3-1)
3...Monica Seles (2-1)
3...Gabriela Sabatini (1-2)
3...Jennifer Capriati (0-3)
2...Victoria Azarenka (2-0)
2...Kim Clijsters (2-0)
2...Martina Hingis (2-0)
2...Arantxa Sanchez-Vicario (2-0)
1...Svetlana Kuznetsova (1-0)
1...Martina Navratilova (1-0)
1...Aga Radwanska (1-0)
1...Kimiko Date (0-1)
1...Lindsay Davenport (0-1)
1...Elena Dementieva (0-1)
1...Justine Henin (0-1)
1...Jelena Jankovic (0-1)
1...Anna Kournikova (0-1)
1...Li Na (0-1)
1...Chanda Rubin (0-1)
1...Judith Weisner (0-1)
1...Natasha Zvereva (0-1)


[unseeded finalist]


2005 Kim Clijsters (W)



**MIAMI SINGLES FINALISTS...**




[without grand slam final appearance]


1990 Judith Weisner
1995 Kimiko Date
1996 Chanda Rubin
1998 Anna Kournikova


[without grand slam title]


1990 Judith Weisner
1994 Natasha Zvereva
1995 Kimiko Date
1996 Chanda Rubin
1998 Anna Kournikova
2008 Jelena Jankovic
2012 Aga Radwanska (W)



**RECENT MIAMI DOUBLES CHAMPIONS**


2005 Svetlana Kuznetsova & Alicia Molik
2006 Lisa Raymond & Samantha Stosur
2007 Lisa Raymond & Samantha Stosur
2008 Katarina Srebotnik & Ai Sugiyama
2009 Svetlana Kuznetsova & Amelie Mauresmo
2010 Gisela Dulko & Flavia Pennetta
2011 Daniela Hantuchova & Agnieszka Radwanska
2012 Maria Kirilenko & Nadia Petrova
2013 Nadia Petrova & Katarina Srebotnik
2014 Martina Hingis & Sabine Lisicki



**MOST MIAMI DOUBLES TITLES**




[individual]


7...Jana Novotna
5...Arantxa Sanchez-Vicario
3...Martina Hingis
3...Nadia Petrova
3...Lisa Raymond
3...Helena Sukova
2...Gigi Fernandez
2...Svetlana Kuznetsova
2...Martina Navratilova
2...Pam Shriver
2...Katarina Srebotnik
2...Samantha Stosur
2...Ai Sugiyama
2...Natasha Zvereva


[team]


2...Martina Navratilova/Pam Shriver
2...Jana Novotna/Helena Sukova
2...Jana Novotna/Arantxa Sanchez-Vicario
2...Jana Novotna/Martina Hingis
2...Lisa Raymond/Samantha Stosur


[mixed champions]


1985 Martina Navratilova & Heinz Gunthardt



**PLAYERS WITH BOTH I.W. & MIAMI SINGLES TITLES**


Victoria Azarenka
Kim Clijsters
Steffi Graf
Martina Hingis
Martina Navratilova
Monica Seles
Serena Williams


[active, won I.W. but not Miami]


Simona Halep
Daniela Hantuchova
Ana Ivanovic
Jelena Jankovic
Flavia Pennetta
Maria Sharapova
Caroline Wozniacki
Vera Zvonareva



**WON I.W./MIAMI IN SAME SEASON**


1994 - Steffi Graf
1996 - Steffi Graf
2005 - Kim Clijsters



**SWEPT FIRST TWO TIER I/PREMIER MANDATORY-PREMIER EVENTS OF SEASON**


1994 Steffi Graf (Tokyo & Miami)
2011 Caroline Wozniacki (Dubai & Indian Wells)
2012 Victoria Azarenka (Doha & Indian Wells)
2015 Simona Halep (Dubai & Indian Wells) *
--
* - Halep has won first two of 2015; no player has ever swept the first three such events in a season







MIAMI, FLORIDA USA (Premier $5.381m/hard outdoor)


14 Final: S.Williams d. Li
14 Doubles Final: Hingis/Lisicki d. Makarova/Vesnina
15 Top Seeds: S.Williams/Sharapova
=============================
Even without the presence of TPT -- "The People's Timea"... OUR Timea, the new world #23 who is giving herself a much-needed rest, Miami has the potential for another bang-up first week.


# 23 with the arrival of spring! ???? #ComebackKid #Limitless

— Timea Bacsinszky (@TimiBacs) March 23, 2015




=Early Rounds=


Wow, what a difference one fewer round makes. There are some potentially great 2nd and 3rd Round matches in the six-round draw of Miami that we'd likely NEVER see in a seven-round slam set-up. In the top half, on deck is Jankovic/Azarenka and Keys/Stephens, with Venus/Coco and Caro/Krunic in the bottom. The 3rd Round could produce Venus/Stosur, Azarenka-JJ/Pennetta and Keys-Stephens/Bouchard. Not to mention Serena's possible rematches with two of her Indian Wells victims, Monica Niculescu and Zarina Diyas.

Vika, not seeded as she was (at #32) in Indian Wells, is once again presented with a stacked draw. Sharapova stopped her in the 3rd Round in the desert, and she could face off, in succession, with the likes of JJ, Flavia, Halep, and Bouchard/Keys and have to beat then all just to reach a semifinal against Serena.



=4th Round=


#1 S.Williams d. #24 Kuznetsova
#21 Muguruza d. #5 Ivanovic
Azarenka d. #3 Halep
#17 Keys d. #6 Bouchard
#7 A.Radwanska d. #12 Suarez-Navarro
#16 V.Williams d. #4 Wozniacki
#8 Makarova d. #9 Petkovic
#2 Sharapova d. #14 Ka.Pliskova

...again, some great match-ups if things work out properly to allow them. Most of those matches would be good FINALS, let alone Round of 16 contests. Of course, Serena's health could change the entire top half. As of now, she's scheduled to play after a few days of rest following Indian Wells. Even if she's unable to go far, though, the goods are there for great fun in what would be her section of the draw.



=QF=


#1 S.Williams d. #21 Muguruza
Azarenka d. #17 Keys
#16 V.Williams d. #7 A.Radwanska
#2 Sharapova d. #8 Makarova

...not a bad one in the bunch. All super-intriguing, too. The winners and finalists at this event (see below) have traditionally been grand slam winners or finalists, so I'll play the odds and only go with four who fit that bill. Naturally, it'd made for the most star-studded pair of semifinals, too. Weird how that happened.



=SF=


#1 S.Williams d. Azarenka
#16 V.Williams d. #2 Sharapova

...I think I sort of telegraphed this WAY back in this post, didn't I?






=FINAL=


#16 V.Williams d. #1 S.Williams

...ditto. Sure, it won't happen now that I've picked it. But I'm feeling it, so I'll go with it.

Venus is surely going to at least be dressed for success. We'll see if a big ol' box of it lands at her doorstep.


Sneak peak >Miami Dress! Ndebele collection on site this weekend, at #SonyOpen next week! http://t.co/Al577Fjxzi pic.twitter.com/KY0nriKWOS

— EleVen by Venus (@EleVenbyVenus) March 18, 2015


By the way, there'll be a mid-Miami update next week, as well. And be sure to check out Galileo's Miami picks on ATP Backspin.

All for now.