The Master List, version 5.0: The Power 50
Once again, it's time for some just-before-the-season value judgments.


For the past four seasons, I've looked at the Backspin "Grand Slam Master List" rankings as something of a "viability chart" when it came to the process of figuring out which players might have the best chance to succeed -- at least as far as reaching the QF, or the Round of 16 -- in the upcoming season's four very biggest events.

As it's turned out, of the 257 players included on the 2012-15 lists (54, 53, 69 & 81 entries to start each the last four seasons), fourteen of the sixteen slam winners were listed in the Top 8 (excluding only Marion Bartoli, #11 before her 2013 Wimbledon win, and Flavia Pennetta last year, #17 before winning the U.S. Open). In all, only three champions (w/ #8 Kvitova at Wimbledon in '14) were listed outside the Top 6 on the ML.

After fourteen of sixteen slam finalists were also Top 6ers in the first two years of the preseason List, the last two seasons have seen a slew of players rising from the ranks to fill major semifinal slots. All four runners-up in 2014 (which saw three first-time major finalists) were originally listed outside the top ten "most likely" players, while 2015 saw seven SF-or-better results put up by players who entered the year with the same (lack of) distinction, including four finalists (two at the U.S. Open alone).

So far, 119 of the 128 slam quarterfinalists during the last four years were included somewhere on the ML heading into the season, including 30, 30 and 31, respectively, filling each year's thirty-two QF slots the last three years. In 2015, with the ML including the most players in its four year history, a best-yet 54 of 64 Round of 16 players (fifteen at Wimbledon last summer, tying for the best total at any slam) had been listed in December.



A few more specific ML numbers/results from 2015:



=Slam Winners=


#1, #1, #1, #17


=Runners-up=


#2, #13, #20, #41


=Semifinalists=


#1, #2, #3, #8, #9, #11, #24, #76


=Quarterfinalists=


#3, #4, #4, #5, #7, #13, #14, #18, #18, #24, #27, #45, #46, #63, #76, unlisted (Van Uytvanck)


=Unlisted Round of 16 results=


Begu (AO), Brengle (AO), Goerges (AO/RG), Govortsova (WI), Konta (US), Kontaveit (US), Lepchenko (US), Wickmayer (AO)

So, here goes the attempt to do this again a few revolutions of the earth away from the first ball being struck with intent in 2016 competition. As always, it's an inexact "science." An of-the-moment, "most likely to seriously contend (or star)," anything-but-objective ranking, of course. This year, I'm going to try to make it a bit more difficult, too. After expanding the ML a year ago in an attempt to try to "plug every hole" and get as many of the upcoming slam producers on the radar before the start of the season as possible, this year I'm going to cut things WAY back, reducing last year's most-ever total of eighty-one to a smallest-ever "Power 50," four fewer than the number of players who appeared on the original version of the Master List for 2012.

If I'd done this heading into last season, the likes of Timea Bacsinszky (my #76, who reached the Roland Garros SF and Wimbledon QF in her WTA Tour "Most Improved Player" award-winning season), Elina Svitolina (#63, a RG quarterfinalist) and Andreea Mitu (#77 on my list, but sort of "emerging from a deep, dark pit" in the eyes of many to reach the Round of 16 in Paris) would not have been included. Thus, I guess I'll have to cut a little finer line this time around to get a good "hunch" pick (which Mitu surely was) on the board.

Before I get to crunching the numbers of this year's list, I always think it's interesting to follow-up on some of the highs and lows of the previous year's preseason ML, checking back to see how the perception of some players in December may or may not have lived up to their advance billing due to their on-court slam results over the course of the year that ensued.

The biggest high-listing miss from a year ago was #6 Caroline Wozniacki (only a single 4th Round at Wimbledon). The Dane and #10 Andrea Petkovic (no 4r+) were the only Top 10 Listers to not reach at least one slam QF. Though she didn't have a good overall season at all, #7 Genie Bouchard did manage a QF in Australia and a Round of 16 in New York, while my pick of Ana Ivanovic at #9 feels like a failure, but she DID reach her first slam semifinal since 2008 in Melbourne. The #4 listing of Victoria Azarenka didn't bear HUGE fruit, but she reached two slam QF and one Round of 16 in a season that saw her show flashes of her old self, while never quite fully getting "there." The #15 placing of Belinda Bencic, technically, succeeded as she reached the 4th Round at Wimbledon, but the Swiss teen's biggest and best results came on the "regular season" stops on the tour schedule (including my pick for 2015's "Performance of the Year" -- her title run in Toronto). Meanwhile, though she was ranked low, I think the #77 pick of Mitu was a big success, considering she'd ended '14 ranked #121 and without a main draw tour-level victory in her career. Garbine Muguruza (RG QF/Wimb RU) at #13 wasn't bad, either. Though that was offset by my leaving Julia Goerges (always tough to gauge) off the list, then seeing her reach a pair of Round of 16's in the first two majors of 2015, equaling her career number of 4th Round results from her previous twenty-seven main draw appearances in majors.

Who'll be "2016's Goerges?" We shall see, but I'm sure they'll be at least one. There always is.




So, let's begin the 2016 Master List, in descending order of viability (with last year's # in parenthesis):

1.

Serena Williams (1)


2.

Maria Sharapova (2)



...once again, green is for "go." In 2014, I predicted a Grand Slam for Serena. In 2015, she nearly pulled one off. She'll have another shot this coming year, with more Olympic Gold dangling in front of her, as well. Incidentally, that's the sole major singles honor Sharapova has yet to win. Only Serena, Steffi Graf and Andre Agassi have managed the singles "Six Pack" feat (titles at all four slams, the year-end championships and in Olympic singles) in tennis history, while Sharapova, Roger Federer (w/ singles Gold), Novak Djokovic (RG & Gold) and even Rafa Nadal (year-end title) all could potentially have it within their grasp during the 2016 season. No matter what Serena does, she deserves her unchallenged spot atop this list, of course. She's been listed #1 on all five Master Lists so far. No shock there. At 35 by the end of next season, though, her window for slam success has to close soon... but it hasn't yet. Even a bad (for her) slam year like '14 (when she won "only" one title after not reaching a Round of 16 in the first four slams) would justify the expectation that she'll have a successful year in the majors. Sharapova has reached a least one slam final in each of the last five years, though this spring will mark the two-year anniversary since she won her last in Paris. Still, barring injury, she's the only true non-Serena LOCK for at least a QF slam result in '16 (and is probably just as equal a bet for multiple SF or better).

3.

Garbine Muguruza (13)


4.

Simona Halep (3)


5.

Petra Kvitova (5)


6.

Belinda Bencic (15)


7.

Karolina Pliskova (19)



...Muguruza might be a tad high here, but I figured I'd tie the expectation balloon to her wrist right from the start, just so that we'll always be sure to make note of where she is this season. With Sam Sumyk in her corner, the Spaniard seems primed to kick off '16 on the same high with which she ended '15. Her ceiling might go even higher than her Wimbledon runner-up result from last year. It was Halep who was in the #3 spot behind Williams and Sharapova a year ago, and despite a disappointing 2014 slam season (even with a SF and QF) she's still listed ahead of the small pack behind her since, even with lingering questions hovering over her big event prospects for the '16 season, she has fewer than most of the players directly behind her. Kvitova, for one, wasn't even a "lock" for a good Wimbledon result last season, as it turned out. Her health issues could continue to hold her back, though it's worth noting that '16 won't be a "year after" winning a major season for the Czech. And that's a positive. Bencic wasn't at her best in the majors in '15, but I'm still moving the 18-year up old up (in a sizable leap, too) from her already high #15 placing of a year ago. The Swiss' success in regular tour events (including her big Rogers Cup title run) should pay dividends in the majors this year... but she's still yet to produce anything but a single QF (US '14) to date. Pliskova hasn't even put up a Round of 16 result in a major, despite all her other accomplishments. Her great finish (Elite Trophy final, the key role on Fed Cup final weekend) and continued success in the IPTL in December will hopefully allow her to carry things over into the new season. You sort of get the feeling that if she can finally make her first second week run at a slam she might just take the momentum deep, all the way to the semis or better.

8.

Angelique Kerber (12)


9.

Aga Radwanska (8)


10.

Victoria Azarenka (4)


11.

Ekaterina Makarova (11)


12.

Venus Williams (18)


13.

Timea Bacsinszky (76)


14.

Elina Svitolina (63)


15.

Madison Keys (24)



...all the "pinkies" have experienced grand slam "moments," but only two have won a major, and just one of the other six has reached a slam final. Kerber was great in regular tour events in '15, but failed to advance to a slam Round of 16 for the first time since 2010. The thought is that that will change in '16 on the big stages, while the German probably won't win four titles on four different surfaces again in the upcoming season. It wouldn't be a bad trade-off. Radwanska turned around her season on the grass and reached her third semifinal (in four years) at Wimbledon, then was the hottest player on tour down the final stretch. She raised her ranking back into the Top 5, allowing her to avoid some of the biggest hitters until the latter stages of a slam in the new year and putting her in prime position to take advantage of a potentially decimated draw that sees many top seeds fail to reach the QF stage. Will her confidence carry over? Even with her season feeling "incomplete," Azarenka competed quite well in the majors. If she could just stay healthy and get back the half-step her 2014-15 injuries have robbed her of she could live up to the #4 listing position I gave her last year. But I'll be a bit conservative with her placement this time around. Makarova reached her second straight slam semi to start off '15 on great footing, but injuries made her little more than a ghost in the back half of the season. The new/old anonymity could work to her advantage in '16. Venus looked fresher in the closing stages of '15 than she has in half a decade. Now, if she could just avoid Serena in the majors. Her Top 10 ranking should at least put her into the second week of a major or two this year, where she could still ultimately find Serena on the other side of the net. Bacsinszky will face a new level of expectation (and points to defend, including that RG semi that nearly became a spot in the final) this year. Cutting back on her schedule just a bit -- she had an extended skid at the end of the summer -- might help. Svitolina reached the QF in Paris last year, and is now looking to add her name to the list of potential slam contenders soon. Better consistency in the majors will be a big next step. Keys opened '15 with a semifinal run in Melbourne, and in an up-and-down season still produced additional QF and Round of 16 results in the remaining three slams. She enters 2016 without Lindsay Davenport and/or Lisa Raymond in her coaching corner, though. Much credit for the Bannerette's long-awaited success was given to the guidance the likes of Davenport provided. In a "year after" season, will a step back be taken before Keys "steps up" again?

16.

Kristina Mladenovic (46)


17.

Anna Karolina Schmiedlova (52)


18.

Daria Gavrilova (-)


19.

Sara Errani (14)


20.

Dominika Cibulkova (27)


21.

Caroline Wozniacki (6)


22.

Jelena Jankovic (25)


23.

Sabine Lisicki (16)


24.

Ana Ivanovic (9)


25.

Lucie Safarova (20)


26.

Carla Suarez-Navarro (22)



...as usual, it's a zesty (as in orange zest... get it?), intriguing mix at this level of the list. Mladenovic (a QF in New York last season, hinting at the excitement the flashy Pastry is capable of generating if she can just get out of her own way), Schmiedlova (two tour titles) and Gavrilova (some very big individual match wins, but little slam success) are currently operating just below the "slam visibility" surface, but are very capable of becoming instant stars at the drop of a hat with a nice second week run the includes upsets of multiple "big names." Errani slips a tad once again, but the notion that she might be the next Italian vet to put together a slam surge remains. Cibulkova gets a fresh start in '16 after Achilles' surgery cut a hole out of her '15 campaign. The Slovak followed up her '14 AO final with a QF run last year before her season took a temporary detour. Wozniacki, following up a rare injury-marred campaign of her own, is now faced with the task of figuring out whether her late '14 resurgence was only an aberration. The veteran contingent brings up the rear here. JJ showed there's still life in her legs last year, but can she string together enough wins to become a slam threat? Hmmm, not sure. Lisicki is always a possible SF-or-better result waiting to happen at Wimbledon if she gets her serve working. Ivanovic reached that slam SF in Paris a year ago, but it's hard to ever really expect much from her, largely because you often get the idea that she doesn't expect all that much from herself. Self-denying attitude = self-fulfilling prophecy. Safarova ended '15 and begins '16 dealing with injuries and illness. It's not a good omen for a season in which she'll be called upon to back up big success in both singles (including a RG final) AND doubles. I fear a big slip. CSN had some super high moments in '15, and is always a potential slam producer. But last year might have been her "career year," and even then she wasn't able to sustain her success over the course of the entire season and she came up rather small on the biggest stages (just 2-4 in majors).

27.

Roberta Vinci (41)


28.

Andrea Petkovic (10)


29.

Genie Bouchard (7)


30.

Sloane Stephens (28)


31.

Francesca Schiavone (-)


32.

Camila Giorgi (31)


33.

Samantha Stosur (30)


34.

Svetlana Kuznetsova (28)



...questions, questions, questions. That's what rules the day in the feast-or-famine "red zone." None of these players are particularly "trustworthy" at the moment, for various reasons... but all are capable of very good things. Will Vinci's big U.S. Open run lead to something bigger? Well, she's already announced that '16 will likely be her final season, so if that's a hint that she thinks she already had her best possible slam result last summer then it's hard to imagine her catching fire like that again. Petkovic openly questioned her future on tour as '15 came to a close. She's seemingly righted her head and is now looking forward to '16. But still. Bouchard had a nightmare of a season, but had probably her best moments (again) in the majors. Stephens appeared to finally set her course toward success over the last year, but now as we enter 2016 comes late word that she's no longer going to be working with Nick Saviano, who finally found a way to wring some results out of all that talent. Sloane's a real wild card now. Schiavone, you ask? Yes, THAT Schiavone. I know, I know. She's gone out in the 1st Round at eleven of her last thirteen majors. But she's looking to play in a record 62nd straight slam in Melbourne, and if '16 is her final season on tour you'd like to think that she might at least have a good run in Paris left in her. Remember, she had that great win over Kuznetsova there a year ago, and while her success in slams has been slim of late, at Roland Garros she's been respectable, with her last six strips producing W-RU-3rd-4th-1st-3rd results. She's here in the perhaps far flung hope of a final second week run this spring. Giorgi finally won her first title on tour last year, so maybe she'll next put her fire and firepower to work in the majors. She had two Round of 16 results in her first seven appearances in major, but none in her last eight. Stosur and Kuznetsova could win a slam or lose in the 1st Round, and everyone would shake their head and talk about how neither result would be a particular surprise.

35.

Danka Kovinic (-)


36.

Jelena Ostapenko (81)


37.

Daria Kasatkina (-)


38.

Margarita Gasparyan (-)


39.

Julia Goerges (-)


40.

Anastasia Pavlyuchenkova (23)


41.

Johanna Konta (-)


42.

Alize Cornet (26)



...here's where the ML starts to roll the ol' dice. There's a lot of "hope" here, but it's placed on the head of some very flighty, young or inconsistent players. If Kovinic can get hot, she could ride a Krunic-at-Flushing-Meadows sort of first week slam wave. Ostapenko, Kasatkina and Gasparyan make up the "if a youngster makes a big slam move, it won't be a TRUE shock because right here they were before the season even started" portion of this year's Master List. Kasatkina, particularly, showed some great big stage instinct and knack for seizing the moment at last season's U.S. Open. Well, I won't miss out on Goerges THIS year... which pretty much assures that she'll make no slam dent to speak of in 2016, of course. I refuse to ever predict anything good for Pavlyuchenkova again. Of course, the last time I said that she won Linz and reached the Moscow final in back-to-back weeks. But none of the majors are OFFICIAL indoor events, and the Russian hasn't reached even a slam 4th Round since 2011. Konta had a great hard court summer, and it wouldn't be a surprise to see a repeat of the second week run she had at the U.S. Open occur again in 2016, maybe in Melbourne or London this time around. Cornet plays on emotion. Sometimes things work out great (2014), sometimes they don't (2015)... though she only put up a single slam Round of 16 result each seasons, and both times she celebrated like she'd won the whole tournament. Oh, that's so Alize.

43. Yanina Wickmayer (-)
44. CoCo Vandweghe (45)
45. Ana Konjuh (54)
46. Anett Kontaveit (-)
47. Irina-Camelia Begu (-)
48. Alison Van Uytvanck (-)
49. Lesia Tsurenko (-)
50. Dalma Galfi (-)

...there are a whole lot of interesting second week slam prospects here as the "Power 50" reaches its end, from promising youngsters (Kontaveit, who had a surprise Round of 16 at the U.S. Open, and teenager Konjuh, the youngest tour singles champ last season at 17) to the junior #1 (Galfi, the U.S. Open girls champ), with a Swarmette who reached a slam 4th Round a year ago (Begu - AO) and a Ukrainian (Tsurenko, who grabbed her maiden tour title in '15 at age 26) who has yet to reach her first. Van Uytvanck put up a QF in Paris a year ago and flashed ability that could hint at more, while countrywoman Wickmayer had her first slam 4th Round since 2011 a year ago (AO) and climbed back into the Top 50 singles rankings, as well. Vandeweghe sometimes rubs me the wrong way, but her big game surely gives her a chance at a second week slam run, especially at Wimbledon, where she reached her first slam QF in 2015 (she also matched or set career best marks at the AO and U.S.).

Of course, while it's not official (and maybe has a tinge of a cheat to it), I'll go ahead and list the "Bonus Babies" who will be 2016's Master List "off-book" selections who just missed out. You know, just so that I can either note later that I at least had them SOMEWHERE, or slam my skull against the wall for NOT including them. However things play out.


Timea Babos (-)

- it's time for the doubles star to have a bit more singles success


Petra Cetkovska (-)

- the injury-marred Czech's career popped up with a 3rd Round result in NYC. She was #56 on the ML in '14.


Zarina Diyas (29)

- the Kazakh had an off year in 2015, but still had a slam Round of 16 at Wimbledon
Caroline Garcia (38) - nope. Not until she embraces playing on the big stage. She's lost seven of her last nine 1st Round matches in majors.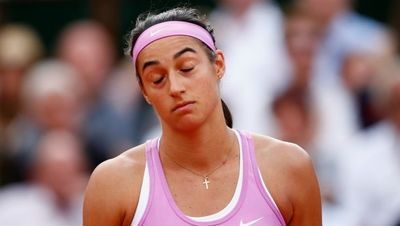 Bethanie Mattek-Sands (59)

- why not?


Monica Niculescu (49)

- a Wimbledon Round of 16 last season


Naomi Osaka (-)

- if she makes a run and I didn't have her in the Top 50 rather than, say, Galfi... grrr

Peng Shuai (21)

- returns from a back injury that cost her most of the 2015 season, but she DID reach the U.S. semis in '14


Katerina Siniakova (39)

- another young Czech Maiden


Barbora Strycova (44)

- another veteran Czech Maiden


Heather Watson (53)

- SO close to taking out Serena at the All-England Club last summer

So, I guess that's sixty... but not really.



PLAYERS REMOVED FROM THE LIST SINCE LAST YEAR:

#17 Flavia Pennetta (retired), #21 Peng Shuai, #29 Zarina Diyas, #32 Aleksandra Krunic, #33 Kaia Kanepi, #34 Annika Beck, #35 Casey Dellacqua, #37 Tsvetana Pironkova, #38 Caroline Garcia, #39 Katerina Siniakova, #40 Taylor Townsend, #42 Kirsten Flipkens, #43 Tereza Smitkova, #44 Barbora Strycova, #47 Laura Robson, #48 Klara Koukalova, #49 Monica Niculescu, #50 Varvara Lepchenko, #51 Maria-Teresa Torro-Flor, #53 Heather Watson, #55 Yaroslava Shvedova, #56 Vera Zvonareva, #57 Mirjana Lucic-Baroni, #58 Maria Kirilenko, #59 Bethanie Mattek-Sands, #60 Anna-Lena Friedsam, #61 Kiki Bertens, #62 Elena Vesnina, #64 Donna Vekic, #65 Catarina Witthoeft, #66 Evgeniya Rodina, #67 Michelle Larcher de Brito, #68 Ajla Tomljanovic, #69 Vitalia Diatchenko, #70 Denisa Allertova, #71 Barbora Krejcikova, #72 Alison Riske, #73 Shelby Rogers, #74 Vicky Duval, #75 Luksika Kumkhum, #77 Andreea Mitu, #78 Anna Tatishvili, #79 CiCi Bellis, #80 Francoise Abanda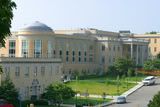 So, the fifth official Grand Slam Master List will now be filed away in a cabinet somewhere deep in the bowels of the Navratilova Library of Records on the grounds of Backspin Academy, along with 2012's now-even-more-rare, fading and tattered copy of the original list. Naturally, this little "gem" will be pulled out on at least four occasions over the course of the next year, just to see who is exceeding their offseason expectations, or failing to come close to living up to them. Next December, the names will be taken down and reshuffled once more, as the cycle begins anew.

I'm already dizzy just thinking about it.

All for now.