AO.3 - Familiar Faces, Different Places

Five months ago, Angelique Kerber did battle with a Pliskova sister on the biggest stages of tennis during the North American summer hard court season, losing in the Cincinnati final before evening the score at the U.S. Open to pick up her second career slam crown.
Well, after Day 3, we're set for another selection in the combined Kerber/Pliskova
oeuvre.
Only this time, one face in the combination has changed. Well, check that. One NAME has changed...
the FACES remain the same.


In her 2nd Round match vs. Carina Witthoeft, just as she had two days ago against Lesia Tsurenko, the #1-ranked defending Australian Open champ Kerber got off to another good start. Helped along a bit by her younger German countrywoman not being on top of her game, Kerber secured a 6-2 1st set. But, once more in Melbourne, the longer Kerber was on court the more complicated things became.

After struggling to hold for 4-4 in the 2nd, Kerber had become tight and her game slipped -- lacking the opportunistic aggression that changed the arc of her career in '16 -- and Witthoeft began to control the rallies. The 21-year old German's game responded well in the moment, and the world #89 looked like a player ranked at least a few dozen places higher on the WTA computer.

Down 5-6, Kerber narrowly avoided facing a set point when a net cord shot just barely cleared the tape and softly bounced on Witthoeft's side of the court. The moment (briefly) lit Kerber's fire, as she employed brilliant defense to reach game point, then thought she'd held serve for a few moments before a replay challenge overturned a line call. Still, she held a few moments later, then grabbed a 3-1 lead in the tie-break. But after failing to win a knock-down, drag out point where both players had had to scramble to reach balls and seemingly hit point-winning shots before a great defensive get on the other side of the court extended the rally another shot, Kerber's played slipped again. After nearly going up 4-1 moments earlier, she hit back-to-back double-faults to fall behind 3-4. She never won another point in the TB, as Witthoeft swept the final six points to take the breaker at 7-3 and push things to a 3rd.

Once again, Kerber had her back against the wall in her second three-set struggle this week.

Witthoeft got a break of serve to open the 3rd. But, again, Kerber managed to catch another wave of confidence. Breaking back and holding to take the lead in the set, she rode the momentum through the remainder of the match. Overcoming her own service issues (which have been dogging her since Week 1 in Brisbane), while Witthoeft's game began to get a little sloppy, a newly (again) confident Kerber went up 4-1. She won 6-2/6-7(3)/6-2, but is still in the process of finding her game at this slam.


She's Kerb-ing our enthusiasm! No.1 seed [& ??] @AngeliqueKerber toughs out a 6-2 6-7(3) 6-2 victory over fellow German #Witthoeft. #AusOpen pic.twitter.com/7lkOykY4hE

— #AusOpen (@AustralianOpen) January 18, 2017


Afterward, the Laver crown serenaded the German with a chorus of "Happy Birthday" as she celebrated her 29th with her 76th career slam match win, her ninth straight in Melbourne, her ninth straight in all slams (carrying on her U.S. Open streak) and her fifteenth win in her last sixteen matches in majors. It was a moment to take a breath, and heave a sigh of relief. But she won't be able to do so for many more matches if she can't find her essential consistency, and hard-learned aggressive streak, at some point over the next week and a half.


Happy Birthday Angie! #Kerber continues her great run at Melbourne Park #AusOpen pic.twitter.com/T3SEV6DBdq

— #AusOpen (@AustralianOpen) January 18, 2017


Once Kerber was safely into the Final 32, it was time to see whether another tall, tattooed, big serving Czech was up to putting herself in the German's path at a major event.

A day after her sister joined her in the 2nd Round, Kristyna Pliskova kept one step ahead in the family with a straight sets wins over #27-seeded Irina-Camelia Begu (as Romania was dealt yet another blow in Melbourne) to advance to the 3rd Round for just the second time in her slam career, proving that a rising Pliskovae tide lifts the boats of all Czech twins. Or something like that.


.@KrisPliskova knocks out Begu in straight sets!

Sets @AustralianOpen Third round vs @AngeliqueKerber! #AusOpen pic.twitter.com/3jv9b9H8JP

— WTA (@WTA) January 18, 2017


Of course, she couldn't do it without a little thing called "a Kristyna Pliskova grand slam match" (if you know what it is, then you know it when you see one) almost breaking out. Up a set and a break late in the 2nd, Pliskova let her lead slip away and ended up having to hold serve just to reach a tie-break. Once there, she jumped to a 5-2 lead, only to again let loose her advantage as Begu evened things at 5-5. Pliskova failed to convert a MP at 6-5, then had to stave off two set points to keep what felt like a routine victory fifteen mintues earlier from becoming a drawn-out three-setter. Finally, on MP #2 at 9-8 in the breaker, Begu's backhand error ended things as Pliskova advanced with a 6-4/7-6(8) win.

Her opponent, Kerber, ended Karolina Pliskova's brilliant U.S. Open run in the final last summer. So, could a little sibling revenge about to be in order?

If Kerber rides the rollercoaster like she did today and in her 1st Round match on Night 1, while Pliskova holds her nerves and channels Karolina's NYC (and, so far, Aussie) vibes, we could be about to see the birth of yet another high-level, two-headed sibling power play on the women's tour.

Will it happen?

(shrug)

But we'll soon find out, though. Bring on Day 5.








=DAY 3 NOTES=
...elsewhere during the Wednesday day session, we saw the rise of the older generation as a handful of thirtysomething veterans pushed into the 3rd Round with straight sets victories.

#13 Venus Williams eliminated qualifier Stefanie Voegele 6-3/6-2, reaching her 13th career AO 3rd Round, and 57th in her slam career. Jelena Jankovic defeated Julia Goerges 6-3/6-4, and #8 Svetlana Kuzntsova downed qualifier Jaimee Fourlis 6-1/6-2. JJ and Sveta will next face off against one another, while Venus will face off with a player who can literally look her in the eyes without having to stand on her tip-toes, China's equally six-foot-one Duan Yingying.

27-year old Duan, who won her maiden tour title last summer in Nanchang, outlasted Varvara Lepchenko in a 6-1/3-6/10-8 victory. The Bannerette had held a break lead in the 3rd set, but Duan got back even and held firm in several tight situations with the match hanging in the balance. Serving at 6-6, she saved five BP in a ten-minute game that proved to be Lepchenko's last best shot to reclaim some measure of control in the match.

...while Duan advanced, the same couldn't be said for her countrywomen. On-the-comeback-trail Peng Shuai fell in two sets to a resurgent Genie Bouchard, palpably relieved to find herself back on the high profile, big courts (in this case, Hisense) of major events after a rocky last few seasons, while last year's Cinderella quarterfinalist, #20-seeded Zhang Shuai, saw her extended fairy tale end in a three-set defeat at the hands of Alison Riske.


Eugenie #Bouchard and her fans love it on Hisense Arena #AusOpen pic.twitter.com/NDqpQIHMHU

— #AusOpen (@AustralianOpen) January 18, 2017


Still operating quite under the radar, #11 Elina Svitolina continued on her merry way in Melbourne, taking out qualifier Julia Boserup 6-4/6-1 in a 1:17 contest that saw the 22-year old from Ukraine work out the kinks in her early-match game and continually improve her form as the hour-plus wore on, though she still ended up with a quite low 51% First Serve Percentage (but she DID cut down her DF from six in the 1st Round to one today). She was 24/21 in the winner/UE category. The wins sends Svitolina into her third AO 3rd Round in the last four years. She'll next play #24 Anastasia Pavlyuchenkova.


"I try to improve each day." Elina #Svitolina through to 3R #AusOpen pic.twitter.com/EaX8PAOEVh

— #AusOpen (@AustralianOpen) January 18, 2017


...the doubles action kicked into gear on Day 3, as well. There were the usual wins from top teams, as Bethanie Mattek-Sands/Lucie Safarova, Sania Mirza/Barbora Strycova and Ekaterina Makarova/Elena Vesnina advanced. Caroline Garcia/Kristina Mladenovic took out Ana Konjuh & Kiki's best friend, Belinda Bencic, as well. Liezel Huber (playing with Maria Sanchez) posted her first slam WD win since 2014 with a victory over Madison Brengle/Arina Rodionova.

Unfortunately, with the good comes the bad, as the poor start to 2017 continued for the Chan sisters, as they fell to Chen Liang & Zhaoxuan Yang to fall to 0-3 on the season. Also, the Dashas were quickly shipped out by Sara Errani/Kirsten Flipkens in straight sets.
Ash Barty brings her tennis-player-turned-cricketer-turned-tennis-player story to MCA tonight, facing off with Halep conqueror Shelby Rogers, as Tennis Australia sees if lightning can strike once again in light of Gavrilova's under-the-lights drama series a year ago.


Round ??? pic.twitter.com/JsQOS4sxdJ

— Ash Barty (@ashbar96) January 16, 2017


Meanwhile, Garbine Muguruza, with two full days to rest that lingering thigh injury, will face off with Samantha Crawford on Laver.







...IN LIEU OF THE PRESENCE OF JANA FETT IN MELBOURNE ON DAY 3:

An Aussie Open "Star Wars" reference...


I am one with the force and the force is with me. #AusOpen pic.twitter.com/hEINNab2ov

— #AusOpen (@AustralianOpen) January 17, 2017





...BIIIIG LIKE ON DAY 3:

Gus Fring is coming back to "Better Call Saul" in 2017!



"
HEADLINING THE HUSTLE - The Awe-Inspiring Return of #GusFring From #BreakingBad!https://t.co/EQsKkq6Z3f pic.twitter.com/0VSAosGfCr

— Paul Heyman (@HeymanHustle) January 13, 2017
Gus Fring is back. See what @quiethandfilms has to say about reprising his role on Season 3 of #BetterCallSaul. https://t.co/6noce9NZuW pic.twitter.com/8DhrtLnyI6

— Better Call Saul (@BetterCallSaul) January 15, 2017


Ah, I've been a big fan of Giancarlo Esposito for SO long, from the long lost, short-term Fox series "Bakersfield P.D." and his memorable work in "Do the Right Thing," to "Homicide" and, in his greatest role, on "Breaking Bad."

2017... wink, wink, hubba, hubba.




...ONCE MORE, JUST BECAUSE IT'S WORTHY OF IT ON DAY 3:

Lucie!


Video of Lucie Safarova saving nine MPs against Yanina Wickmayer.https://t.co/tj6SPEMyno

— Steven Mills (@StevenMtennis) January 17, 2017





...LIKE ON DAY 3:

Putintseva, who never does anything half-way


That's how you celebrate a win!@PutintsevaYulia #AusOpen pic.twitter.com/5iClTwMcJb

— V (@vanistrator) January 17, 2017





...LIKE ON DAY 3:

Gibbsy, now more than ever


Nicole Gibbs seems to wake up every day with the desire to say something about what's wrong with the world: https://t.co/BRAHjxYhll pic.twitter.com/KurXwOoalF

— The New Yorker (@NewYorker) January 17, 2017
...and, finally... hmmm, at least that's something to think about as the U.S. officially jumps into the breach (yikes, in three days) this week.


This is petty and oversimplified but imagine being HRC knowing that Putin was so effing scared of you he did ALL OF THIS. pic.twitter.com/dFvT4msSVI

— Courtney Nguyen (@FortyDeuceTwits) January 17, 2017

Hey @rogerfederer ?? ???? Leo learning from the best ??????#AusOpen pic.twitter.com/q8mhCl4zFr

— victoria azarenka (@vika7) January 18, 2017


Had a good battle yesterday but wasn't enough. Well done and good luck to @daria_gav . I like… https://t.co/ktp9hKGvHC

— Naomi Broady (@NaomiBroady) January 17, 2017
Very very true! Love you lots! ?? https://t.co/PLDCZ6r4N4

— Daria Gavrilova (@Daria_gav) January 17, 2017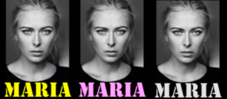 *RECENT SLAM SEED EXITS BY ROUNDS*




=2016=


AO: 12 1st Round / 6 2nd Round
RG: 9 1st Round / 2 2nd Round
WI: 3 1st Round / 11 2nd Round
US: 9 1st Round / 4 2nd Round


=2017=


AO: 7 1st Round / ...



*AO CAREER MATCH WINS - WOMEN*


75...Serena Williams *
60...Margaret Court
56...Lindsay Davenport
52...Martina Hingis
52...Maria Sharapova *
47...Venus Williams *
47...Steffi Graf
46...Martina Navratilova
43...Kim Clijsters
43...Monica Seles
-
* - active; Hingis not active in singles












TOP QUALIFIER:

Elizaveta Kulichkova/RUS




TOP EARLY ROUND (1r-2r):

x


TOP MIDDLE-ROUND (3r-QF):

x


TOP LATE ROUND (SF-F):

xx


TOP QUALIFYING MATCH:

Q1 - Ons Jabeur/TUN def. Dalila Jakupovic/SRB 2-6/7-6(5)/7-5 (comeback from 6-2/4-1 down)




TOP EARLY RD. MATCH (1r-2r):

x


TOP MIDDLE-RD. MATCH (3r-QF):

x


TOP LATE RD. MATCH (SF-F/Jr./Doub.):

x


TOP LAVER/MCA NIGHT MATCH:

x


=============================




FIRST VICTORY:

#29 Monica Puig/PUR (def. Tig/ROU)




FIRST SEED OUT:

#4 Simona Halep/ROU (lost to Rogers/USA)




UPSET QUEENS:

United States




REVELATION LADIES:

Nominees: Croatia, Australia, Russia


NATION OF POOR SOULS:

Romania (First Loss, First Seed Out & two players ranked in Top 32 ousted in 1st Rd.)




LAST QUALIFIER STANDING:

In 2nd Rd.: Barthel/GER, Blinkova/RUS, Boserup/USA(L), Brady/USA, Vikhlyantseva/RUS(L), Voegele/SUI(L)


LAST WILD CARD STANDING:

In 2nd Rd.: Barty/AUS, Fourlis/AUS(L)


LAST AUSSIE STANDING:

In 2nd Rd.: Barty, Fourlis(L), Gavrilova


Ms. OPPORTUNITY:

x
IT (??): x


COMEBACK PLAYER:

Nominees: Barty/AUS, Bouchard/CAN, Jankovic/SRB


CRASH & BURN:

#4 Simona Halep/ROU (1st Rd./Rogers; 2 con. AO 1st Rd. exits)




ZOMBIE QUEEN:

Nominee: Safarova (1st Rd. - saved 9 MP vs. Wickmayer)


KIMIKO VETERAN CUP:

Nominees: Lucic-Baroni/CRO, Jankovic/SRB, Kuznetsova/RUS, V.Williams/USA


LADY OF THE EVENING:

x


DOUBLES STAR:

x


JUNIOR BREAKOUT:

x



All for Day 3. More tomorrow.