AO.2- Beauty of Form and Beauty of Mind... or not

After Victoria Azarenka's play set the bar so high on Day 1, it was up to the rest of this 100th Australian Open's title contenders to pull their weight on Day 2. Some came pretty close.



"[The ephemera replying to the oak tree] 'You say you have thousands of my days; but I have thousands of moments, in which I can be merry and happy.'"

-

Hans Christian Andersen
Beauty of form was abundant at the top of the bottom half of the women's draw.
Azarenka's twelve-game run of success yesterday was hard to top, but Petra Kvitova might have managed do it against Vera Dushevina. While the Belarusian had dropped her first game of the match before winning a dozen straight, Kvitova lost her first TWO games of the match to the Russian. In Game #2, she opened her first Australian Open '12 service game with a double-fault. Moments later, she broke herself with her third DF of the game. Down 0-2, love/30 on Dushevina's serve, it was logical to wonder what the heck was about to happen.
And then it did.
Oh, poor Vera. With her "purple people-eating" shoes finally firmly planted on the ground, Kvitova proceded to win sixteen straight points. And nineteen of twenty. And twenty-four of twenty-seven to take the set 6-2. In the end, she put together her very own twelve-game, match-ending winning streak for a 6-2/6-0 victory. Vika, you're up on Day 3.
Soon afterward, Maria Sharapova faced off with Gisela Dulko, a player she's mostly dominated in the past, save for a bad 2nd Round loss to the Argentine at Wimbledon in '09, a defeat that served as a red flag for this match for the Russian, whose late '11 ankle injury prevented her from playing any tune-up events in Australia. Sharapova's consistency in the face of such a lack of match play might eventually come back to get her, but it didn't on Day 2. Opening a slam in the only way she ever has when she's actually managed to WIN one, she blew Dulko off the court, allowing just one game in a 6-0/6-1 win. Ah, but, as we move a little farther down the "beauty of form" chart that finds Kvitova at its head today, that one blemish was a service game in which Sharapvoa tossed in three double-faults in four points. It was a barely perceptible blip on the match's radar, but also could prove to be a sign/reminder of what will/may eventually come for Sharapova in this slam. So far, so good...
but a small, destructive seed HAS been planted.
Meanwhile, it took a long time for Serena Williams to finally begin her attempt to win her a third Australian Open title in her last three trips Down Under. Sixty-three women had already advanced to the 2nd Round before she hit the court, and after Lleyton Hewitt's marathon FOUR-setter on Laver on Night 2, Williams' 1st Rounder with Tamira Paszek didn't begin until nearly midnight. It turned out to be a typical 1st Round slam outing for Serena. There was some good. There was some grief. There was some awe. There was some "aw, shucks" (
though Serena's near-legendary recent slam "potty mouth" probably would choose more sharp words if left unchecked
) as Williams tried to maintain the sort of calm necessary to not allow the first of a potentially seven-match string to turn into something it shouldn't. Eventually, the five-time AO champ got into her groove, most notably in her next-to-last service game, which included four straight aces in a span of sixty seconds. She didn't put up anything near a perfect "10" score on the "beauty of form" (
though, it should be noted, Serena might be in the best physical condition she's EVER been in
) scale, but she won 6-3/6-2 to run her career 1st Round record in grand slams to 46-0.
For the very best players, beauty of form can sometimes be "easy." Beauty of mind, though, was another thing entirely on Day 2 for one player in particular.
"No one would allow that he could not see these much-admired clothes; because, in doing so, he would have declared himself either a simpleton or unfit of his office."

-

Hans Christian Andersen
And then there was Samantha Stosur. No matter what many rose-colored glasses wearing fans of the Aussie might have wanted to believe heading into Melbourne, what happend on Tuesday was anything but a surprise. If you blinked, you missed the entire 2012 Oz experience of "Australia's great hope," the reigning U.S. Open champion who was being touted as the next AO champ by many as recently as three weeks ago. Not going to happen. Instead, she "Crashed & Burned" her way out of the tournament on Day 2, becoming the latest slam winner to be dumped out of the 1st Round of their follow-up slam by a young Romanian. This time it was Sorana Cirstea, who seized control of a match in which the error-prone Aussie was unwilling to do the same.
Earlier in the day, on ESPN2's coverage, Pam Shriver talked about how one commanding point from Kvitova in Stosur's 2011 Australian Open loss to the Czech had seemed to deflate the Aussie and make her ultimate defeat a foregone conclusion. That point in this match might have been Cirstea's ace on set point in the 1st set tie-break. I figured a blow out was in store after that, and the Swarmette did finally win 7-6/6-3 to drop Stosur's 2012 record to an it-gets-a-little-uglier-every-week mark of 1-3.
Now, to defend Sammy a bit, during ESPN2's coverage of her loss, commentators blasted her for "doing nothing" since she won the Open.
Not entirely true.
She DID manage to reverse her post-slam spiral in the closing weeks of the '11 season, reaching the Osaka final, and then putting forth a nice effort in Istanbul to reach the WTA Championship semifinals. That said, she no longer has a good excuse for the results she's put up Down Under this season. Stosur WON a slam. Not only that, she did it on the biggest of all tennis stages in New York City, and no less than stared down Serena that day, defeating her handily. If she can handle that moment, even if she were to never actually WIN an Australian Open, early exits like this simply will not do. Afterward, the Aussie talked about how Cirstea went for things and tried to take control of the match, and that maybe SHE should have tried to do that.
Ummm, yeah.
There you have it... proof that winning a grand slam doesn't automatically make you smarter, or give you a tad more courage on gameday.
Maybe Wozniacki should pipe in with something about how winning slams IS great, but if you're going to also fall down coming out of the blocks as often as Stosur does it sort of takes a bit of a shine off the big trophy in the cabinet and makes it look more like a "fluke" than the legit accomplishment brought about by hard work that it actually was.
The Dane won't say that...
but wouldn't it be great if she did?
Sigh, for Sammy. Let's see, how long before Roland Garros begins?

=DAY 2 NOTES=
...you know what I miss? Stosur's old "Terminator" look on court. Clad in black (or even red), with those eyeball-hiding sunglasses making her seem oblivious to the outside world, she at least LOOKED rather imposing and invulnerable on court a season or two ago, even if the outside exterior belied what was going on on the inside. I'm not sure if she changed clothing sponsors last year or not (I seem to remember that she might have done so), but someone really needs to design something specifically for her. The plain, colorless, formless things she been wearing for the last year or so sometimes make her look as if she's decked out in a potato sack with sewed-on trim. Stosur's muscular build makes her anything but an equal "model" for the same outfits that many others wear (and I DO remember Stosur's attire being EXACTLY the same as a few other players in '11). But the same can be said for Serena, and she generally looks well put together on the court. Not that the clothes necessarily make the player, as Stosur was still slam-less in her "Terminator" days. But, really, when she plays like she did today, she sort of gets hit on all sides, looking uncomfortable on the court, in her clothes and, in the end, in her skin.

Hmmm, maybe I should give "Tim Gunn" a writing credit in this space? Either way, neither Stosur's look nor play was a "major wow factor" today.

...although the heat was present on Tuesday, "Stretcher Watch" didn't claim any racket-wielding victims. For a moment, it looked like Sabine Lisicki might join the list of the fallen, though, as she called for trainers to treat heat-related issues (a headache, an early sign of something worse) late in the 3rd set in her match against qualifier Stefanie Voegele. But another dramatic slam exit from the Baroness didn't happen. In fact, the German seemed to use the moment to help pull herself together and pull a potentially devastating loss out of the wood chipper.

After Lisicki's timeout, Voegele served at 3-2, holding for a 4-2 lead in the deciding set. But she wouldn't win another game, as Lisicki surged to a 6-2/4-6/6-4 win. Truthfully, if she'd lost this match, considering the injury issues Lisicki's already had in '12, it wouldn't have been a HUGE surprise. No more so than Stosur going out early, which really shouldn't have made anyone bat an eyelash. Not that she has a particularly easy road ahead of her now. Her prospective list of opponents, in order, could be Peer, Kuznetsova, Sharapova, Serena and Kvitova. And even if she made it that far, she'd STILL have the final to play. Sheesh.

...elsewhere, Vera Zvonareva had a close call with a Romanian of her own. But, unlike Kvitova and Li in NYC and Stosur today, she prevailed in her 1st Round match, taking out Alexandra Dulgheru 7-6/6-7/6-3.

Speaking of Stosur, she was the last locally-favored player to be dumped from the draw the last two seasons in Melbourne. But, now, with both the top two ranked Australian women (Jarmila Gajdosova lost to Maria Kirilenko) out of the draw, the battle for "Last Aussie Standing" will come down to a battle of survival between the likes of Jelena Dokic ('09 LAS), Casey Dellacqua ('08) and Olivia Rogowska. Of note, in case of a tie (and 0-3 2nd Round record), Dokic will be the last of the three to play her 2nd Round match.

Dokic got a surprisingly routine 6-2/6-1 win on Tuesday over Anna Chakvetadze. During her '09 run to the Oz QF, Dokic also got an early round win over the Russian. She'll next face Marion Bartoli, the same Pastry Dokic lost to quite routinely herself last week in Sydney in a match in which she said afterwards she was held back by a case of nerves. Well, here's her second chance. Truthfully, since Dellacqua isn't likely to repeat her previous Cinderella-esque run, Jelena is now the only female Aussie hope to provide some drama into the second week of this tournament. Odds are, it won't happen, but it'll be interesting to see if the organizers schedule Bartoli/Dokic for a Laver night match with the hope that lightning might strike Damir's daughter once again in the Australian Open.

...LIKES FROM DAY 2: Kvitova's purple shoes, Paszek's in-match facial expressions, and Martina Navratilova on Tennis Channel

...FINAL 64 NOTES: the 1st Round is complete and, as usual, there are more Russians (8) than players from any other nation in the Final 64. Even with Flavia Pennetta being the "First Seed Out," the Italians went 5-1 in the 1st Round, the Germans (without Petkovic) went 4-1, while the Chinese women are 3-1. One pair of sisters -- Agnieszka & Urszula Radwanska -- remain, as well as three Aussies, two wild cards, four qualifiers, and twenty-eight seeded players. As far as my preseason "Grand Slam Master List" rankings are concerned, of the forty-nine players in the main draw from the list's original fifty-four, thirty-six are still alive in the Final 64.

Meanwhile, the Brits have ended their singles participation at this slam. Players from Great Britain went 0-4 -- with all losing on Day 1. Thus, the "Nation of Poor Souls" is pretty easy to determine for this slam.

...and, finally, I'm happy to report that Lindsay Davenport has given birth to a ten-pound little monster... err, I mean baby. Wow, that's pretty big. It's her third child. One more and she and Jon Leach can form their own independant Olympic tennis team, or maybe co-ed wrestling ring?


*AO "CRASH & BURN" LOSERS*
2008 Svetlana Kuznetsova, RUS (3rd Rd.)
2009 Venus Williams, USA (2nd Rd.)
2010 Maria Sharapova, RUS (1st Rd.)
2011 Jelena Jankovic, SRB (2nd Rd.)
2012 Samantha Stosur, AUS (1st Rd.)
*SLAM "NATIONS OF POOR SOULS"*
[2010]
WI: Great Britain (0-6 1st Rd.)
[2011]
WI: Australia (1-3 1st Rd., Stosur & Dokic losses)
US: Czech Republic (2-5 1st Rd., Kvitova loses)
[2012]
AO: Great Britain (0-4 1st Rd.; all on Day 1)
*STILL STANDING...*
[qualifiers]
Nina Bratchikova, RUS
Chang Kai-Chen, TPE
Jamie Hampton, USA
Paula Ormaechea, ARG
[wild cards]
Casey Dellacqua, AUS
Olivia Rogowska, AUS
[Aussies]
Casey Dellacqua
Jelena Dokic
Olivia Rogowska
*WOMEN'S OVERALL WON/LOST - BY NATION*
[through 1st Rd]
8-6...Russia
5-1...Italy
5-4...Czech Republic
5-5...United States
4-1...Germany
3-1...China
3-6...Australia
3-6...France
2-0...Poland
2-1...Belarus
2-1...Canada
2-1...Serbia
2-1...Slovak Republic
2-3...Spain
2-4...Romania
1-0...Bulgaria
1-0...Denmark
1-0...Estonia
1-0...Georgia
1-0...Greece
1-0...Hungary
1-0...Israel
1-0...Netherlands
1-0...New Zealand
1-0...Taiwan
1-1...Argentina
1-1...Belgium
1-1...Kazakhstan
1-1...Ukraine
==
0-1 = CRO,IND,LUX,POR,RSA,SLO,SUI,THA
0-2 = AUT,JPN,SWE
0-4 = GBR


TOP QUALIFIER:
Paula Ormaechea/ARG
TOP EARLY ROUND (1r-2r):
xx
TOP MIDDLE-ROUND (3r-QF):
xx
TOP LATE ROUND (SF-F):
xx
TOP QUALIFYING MATCH:
Q1: Bibiane Schoofs/NED d. Yaroslava Shvedova/KAZ 6-4/3-6/11-9
TOP EARLY RD. MATCH (1r-2r):
xx
TOP MIDDLE-RD. MATCH (3r-QF):
xx
TOP LATE RD. MATCH (SF-F/Jr.):
xx
TOP LAVER NIGHT MATCH:
xx
=============================
FIRST WINNER:
#3 Victoria Azarenka/BLR (def. Heather Watson/GBR)
FIRST SEED OUT:
#19 Flavia Pennetta/ITA (1st Rd.- lost to Nina Bratchikova/RUS)
UPSET QUEENS:
xx
REVELATION LADIES:
xx
NATION OF POOR SOULS:
xx
LAST QUALIFIER STANDING:
four alive in 2nd Rd.
LAST WILD CARD STANDING:
Nominees: Dellacqua/AUS & Rogowska/AUS in 2nd Rd.
LAST AUSSIE STANDING:
Nominees: Dokic, Dellacqua & Rogowska in 2nd Rd.
IT:
xx
MS. OPPORTUNITY:
xx
COMEBACK PLAYERS:
xx
CRASH & BURN:
Nominee: #5 Stosur/AUS (lost 1st Rd. to Cirstea)
ZOMBIE QUEEN:
xx
LADY OF THE EVENING:
xx
DOUBLES STAR
xx
JUNIOR BREAKOUT:
xx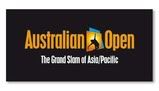 All for Day 2. More tomorrow.