W.2- Turning Points Around Pointy Turns
On Day 2, three of the (maybe only) four woman who can ultimately win the 2012 Wimbledon Ladies singles title, on three different show courts, were tasked with driving themselves around a few precarious --
some might even call them "pointy"
-- turns.


But by maneuvering through them and onto the 2nd Round, Victoria Azarenka, Petra Kvitova and Serena Williams all may have accomplished something that will prove to be able to be seen as a turning point in a slam title run come the tournament's final weekend.

En route to winning her maiden slam title in Melbourne in January, Azarenka seemed to speed to the front of the pack on "Lap 1" of the Australian Open. But she found herself on treacherous terrain right from the start on Day 2 in London. After never seeming comfortable and having to scratch and claw to avoid a 1st Round upset in Paris one month ago, the Belarusian was forced to save seven break points in her first service game today against Irina Falconi. Again, Azarenka wasn't wearing the trademark white shorts that came to symbolize her AO run, but in an odd twist, her American opponent WAS in this Court 1 contest. Such a detail likely meant nothing, but, from start to finish, it was easy to look for signs of which Vika we might be getting at this slam.

She had service issues throughout, hitting a total of nine double-faults and facing more break points (11) on her serve than Falconi (9). Still, the former #1 was the better player and was able to build up a scoreboard advantage. She took the 1st set at 6-1, and got a break to take a 4-1 lead in the 2nd. But that's when Azarenka had to keep both hands on the wheel and make her way home. Falconi broke back in the next game, then held for 4-3. She was soon up 40/15 on Vika's serve, and saw the Belarusian double-fault to knot the score at 4-4.

The question now was whether or not Azarenka would be able to remain calm in a getting-more-tense situation. In Australia and throughout her 26-match season-opening winning streak, she always did. After getting pushed in Miami by Dominika Cibulkova in win #26, losing for the first time in 2012 one match later against Marion Bartoli, and all the way from there to RG, Azarenka wasn't the same confident, step-on-your-neck-and-crush-your-windpipe player who ruled the courts Down Under. In Paris, she displayed some of the on-court anger that used to prevent her from being the player she eventually became, as the self-described "crazy kid" that'd been seemingly put in her past gradually crept back into Azarenka's gameday entourage. At Roland Garros, "Paris Vika" totally replaced "Melbourne Vika" at times. The result: a 4th Round exit at the hands of Cibulkova.

Trying to put her "Cibulkova-to-Cibulkova" semi-slide behind her once and for all at SW19, Azarenka broke Falconi to go up 5-4. But, serving for the match, she double-faulted for 30/30, and when the ball hit off Falconi's racket and back onto Azarenka's side of the court, Vika smashed it into the net. Was "Paris Vika" going to re-emerge? As it happened, no. For a moment, we even got a long-awaited glimpse of "Melbourne Vika" as she served an ace to get to match point. She didn't immediately end the match there, but she only needed a second MP to finally win the 6-4/6-1 contest.

She didn't need her Melbourne version of herself to win today, but Azarenka WAS able to hold her Paris self a bay, perhaps letting go of her frustration with that one slap of the ball after her final DF of the match. On Day 2, "London Vika" was somewhere in between her two previous '12 slam selves. With a draw that might just give her room and time to grow (back) into her better self, today could prove to be a good starting point for the journey.

Earlier, Kvitova had began the defense of her Wimbledon title shakily, careening around as if she were driving on an icy road. She was broken by Akgul Amanmuradova in Game #2, and fell behind 3-0. Hmmm, maybe having her parents in the Royal Box in Petra's return to Centre Court after her '11 Wimbledon title wasn't the best way to alleviate the pressure she's under to perform at this slam. Once she got her feet under her, though, she took out Amanmuradova in staight sets.

But it wasn't routine. In truth, maybe the most important moment in the match, and possibly this entire tournament, came after a 30-minute rain delay.

Right before the break, Kvitova had failed to convert a match point at 5-3 on the Uzbeki's serve. Once the players returned, Amanmuradova won two points to hold for 5-4. After the two-minute changeover, Kvitova came out and fired an ace. Then another. And another. (If she was watching, I wonder if it made Sabine Lisicki smile?) A long Amanmuradova backhand ended the match, with Kvitova taking a 6-4/6-4 victory -- and maybe a good memory of exactly how great Centre Court was to her last year -- back with her to the locker room. If it STAYS with her, it could be bad news for a whole lot of players at this Wimbledon.

As far as Serena, the ending to HER match on Court 2 wasn't quite as solid and/or potentially threatening.

Serving up 6-2/5-3 against Barbora Zahlavova-Strycova, Williams had the chance to effectively put behind her her blown 1st Round match against Virginie Razzano in Paris. But with her 46th win in 47 career slam 1st Round matches on her racket, Serena fell behind 15/40 and spent the final moments of the match trying to avoid another slow-moving grand slam crash. Then Zahlavova-Strycova gave her a gift, dumping a potential break point-converting volley into the net. Moments later, though, Williams stretched for but failed to get back a BZS short ball that would have given her a match point. Strycova ended up breaking for 5-4, but couldn't hold her own serve to force Serena to serve things out. Williams won 6-2/6-4.

Would Williams have been able to wrap things up on serve, or would the emotional cracks so visible in Serena in Paris have been exposed again? We'll never know. But she's in the 2nd Round, looking to erase her Roland Garros memory from both her and everyone else's mind, in a slam that better suits her game and the one at which she won career major #13 two years ago, with the notion of keeping alive the Williams name in the women's draw following Venus' 1st Round exit whispering in her ear all along the way.

She's accomplished a great deal with far less motivation before.

If there really ARE only four women who can truly win this Wimbledon title -- these three and Maria Sharapova -- it's important to note that, after it wasn't the case in Paris for the same foursome, they have all survived the sometime tricky twists and turns that can be the cut from 128 to 64 at SW19.

Maybe next time out, these three, like Sharapova yesterday, will be able to hit full speed on the open road.
















=DAY 2 NOTES=


...in the resumption of the two in-the-heat-of-the-battle matches left over from Day 1, Vera Zvonareva finally managed to get her first Top 50 win of the season, taking out Mona Barthel by claiming today's 3rd set. The German, who started the year by showing such promise and winning a singles title, has now lost six straight matches.

In the other match left hanging on Monday, at 7-7 in the 3rd, no less, Christina McHale faced down her match-closing her demons once again. This time, though, she won. The American failed to serve out her match with Johanna Konta on Day 1, but she got a third chance today when she broke the new Brit to take a 9-8 lead. But she quickly fell down 0/40. From that point, McHale steadied herself, while Konta was the one who saw a few additional errors creep into her game. McHale's five-point winning streak finally ended the match, a 6-7/6-2/10-8 victory for the #28 seed.

...in a case of the inevitable being delayed at least one more round, Anabel Medina-Garrigues got a 1st Round win today over Simona Halep. At the most, this sort of thing will happen only two more times at this Wimbledon.

...in a case of Sveta being Sveta, Ms. Kuznetsova lost her 1st Round match to Yanina Wickmayer.

...in a case of the Tennis Gods striking back at The Radwanska's under-the-radar plan (little "p," you'll notice) for this Wimbledon, U-Rad lost. Urszula Radwanska, who just reached the final of the tour's grass event in the Netherlands and has been putting up great grass results for three weeks running, was ejected from the draw after having played just twenty games today by Marina Erakovic. You-know-who is not going to be happy about this.

...by the end of day, rain finally came to SW19, and the All-England Club proved that the stunning lack of common sense that seems to be sweeping through the sport isn't confined to the USTA (which intends to spend millions upon millions upon millions of dollars to upgrade the Billie Jean King National Tennis Center, yet doesn't have a plan to add a roof to ANY court that might prevent men's singles finals from being played on a Monday, Tuesday or Wednesday for the next twenty years) or the WTA (I'm not even going to get into the announced intention to eventually have an on-court decibel meter to measure on-court noise because the current "hindrance rule" is too subjection... because, you know, no can of controversial worms is going to be opened at all by taking away points from players because a hand-held device tells the chair umpire to do so). Remember, the Club also spent millions and millions of dollars (or pounds, or Euros, or whatever it was) to upgrade the Wimbledon grounds a few years ago. In this case, a roof WAS included in the deal. Of course, sometimes the tournament seems afraid to actually use it. Today was a good example. Rather than close the roof and at least allow the Caroline Wozniacki/Tamira Paszek match (tied at 2-2 in the 1st) to be completed late in the day, the only thing that was done was to pull the tarps over the court to protect it from a "passing rain cloud" that didn't really pass by as quickly as the Club thought. Then the decision was made to simply end play for the day. I don't what's more stupid -- lacking the foresight to put a roof on a building that's only used during one of the rainiest times of the year, or being reluctant to use one when it DOES rain.

And that's what the decision was today, too. Stupid. No matter how afraid ESPN2's Chris Fowler and Mary Joe Fernandez were to actually say it, apparently frightened that the Club might seek them out and ban them from the property if they simply said this afternoon what everyone else already knew.

...even more damaged than Wozniacki, Paszek or the Centre Court fans by the suspension by rain today might have been Sara Errani and Jurgen Melzer. Play was stopped on Day 2 with Errani holding a match point against Coco Vandeweghe. Melzer HAD a match point in the 5th set against Stan Wawrinka, but he failed to convert it, hitting a shot long... then saw what turned out to be a day-ending suspension of play come just a few seconds later.

...one year after the All-England Club awarded Sabine Lisicki a wild card and saw her ride it all the way to the semifinals, and four years after Zheng Jie did the same, the '12 group of "free entries" into the draw haven't worked out nearly as well. Yaroslava Shvedova's 1st Round win today over over Chanelle Scheepers has ALREADY made her the "Last Wild Card Standing." Of course, after her QF run as a qualifier in Paris, and a three-set loss there to Kvitova, maybe the Kazakh CAN still manage to make the Club look very good by playing into the second week.

So far, five qualifiers have advanced to the 2nd Round -- Jana Cepelova, Melinda Czink, Camila Giorgi, Kristyna Pliskova and Mirjana Lucic. Lucic, a '99 semifinalist at SW19, got a win today over Alexandra Panova. It was the Croat's first Wimbledon main draw victory in 12 years). Annika Beck and Vandeweghe, the latter of which shouldn't last too much longer, are the remaining qualifiers yet to finish their 1st Round matches.

...there are still nine 1st Round matches yet to be completed (and some to even be started), but some trends for individual nations can already be seen. A few:

The Hordettes are 7-3, with Nina Bratchikova still to complete her first match, while the Bannerettes are 5-4, with Vandeweghe one point from elimination on Day 3. All three Chinese woman in the draw (Li, Peng & Zheng) have advanced, while two of the three Germans have (with Julia Goerges & Annika Beck still to finish).

Amongst the "Revelation Ladies" nominees are the 2-0 Dutch (Bertens & Rus), 2-1 Kazakhs (Shvedova & Voskoboeva) and Hungarians (Babos & Czink), the 3-2 (so far, with MJMS to play) Spaniards, and maybe even the Brits (3-3 overall).

Meanwhile, the Romanians, striking out badly yet again in a slam, are 1-5 and in prime contention for yet another "Nation of Poor Souls" award. It'll likely come down to whether Sorana Cirstea (the only Swarmette remaining) or Samantha Stosur (the only Aussie of five, and that's not even counting former Australian Konta, to reach the 2nd Round) last the longest. Of course, if Dominika Cibulkova were to lose her match to Klara Zakopalova, or Ana Ivanovic her's to Maria Jose Martinez-Sanchez, the Slovaks and Serbs would both be 1-3 and would have to merit consideration, as well.

...LIKES FROM DAY 2:

-- Varvara Lepchenko was officially named to the U.S. Olympic team today, AND she got a 1st Round win over Patricia Mayr-Achleitner.

...DISLIKES FROM DAY 2:

-- Once again, many of the ESPN2ers chose to point out Lepchenko's naturalized American status, though, as was the case in Paris, a nod should be given to Mary Joe Fernandez -- who'll actually be coaching the U.S. team in London next month -- for pointing out that Lepchenko has been based in the States since 2007.

...and, finally, after ESPN2 spent much time covering the Mardy Fish match, and even more time talking about his health scare earlier this year and eventual heart procedure, one would think that Hannah Storm would think better to mention, when talking about the naming of the U.S. Olympic tennis team, that the reason Fish wasn't on it was because he'd decided earlier that he didn't want to go again after his "heartbreak" at losing the Gold Medal Match in '04.

But, then again, that's Storm... oblivious to all, and beholden to none.
















*WIMBLEDON "LAST WILD CARD STANDING"*


2008 Zheng Jie, CHN (SF)
2009 Elena Baltacha/GBR & Michelle Larcher de Brito/POR (2nd Rd.)
2010 none to 2nd Rd.
2011 Sabine Lisicki, GER (SF)
2012 Yaroslava Shvedova, KAZ (only WC in 2nd Rd.)
















TOP QUALIFIER:

Sandra Zaniewska/POL




TOP EARLY-ROUND (1r-2r):

xx


TOP MIDDLE-ROUND (3r-QF):

xx


TOP LATE-ROUND (SF-F):

xx


TOP QUALIFYING MATCH:

Q3: #12q Mirjana Lucic/CRO d. #24 Bibiane Schoofs/NED 7-5/6-4




TOP EARLY-RD. MATCH (1r-2r):

xx


TOP MIDDLE-RD. MATCH (3r-QF):

xx


TOP LATE-RD. MATCH (SF-F/Jr.):

xx


TOP UNDER-THE-ROOF MATCH:

xx


=============================




FIRST WINNER:

Samantha Stosur/AUS (def. C.Suarez-Navarro/ESP)




FIRST SEED OUT:

#16 Flavia Pennetta/ITA (lost to C.Giorgi/ITA




UPSET QUEENS:

xx


REVELATION LADIES:

xx


NATION OF POOR SOULS:

xx


LAST QUALIFIER STANDING:

xx


LAST WILD CARD STANDING:

Yaroslava Shvedova/KAZ (in 2nd Rd.)




LAST BRIT STANDING:

Baltacha, Keothavong & Watson are in 2nd Rd.


IT:

xx


Ms.OPPORTUNITY:

xx


COMEBACK PLAYER:

xx


CRASH & BURN:

Nominee: V.Williams/USA (lost 1st Rd. to E.Vesnina/RUS, first opening round loss at Wimbledon since 1997 debut)


ZOMBIE QUEEN:

xx


DOUBLES STAR

xx


JUNIOR BREAKOUT:

xx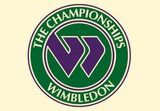 All for Day 2. More tomorrow.