Freedom!

Well, finally, Fred Perry can rest in peace.
All it took for the 1930's era star to attain his "freedom" was for Andy Murray to close one seventy-seven year long chapter in British men's tennis history, and simultaneously open an entirely new one by winning his first Wimbledon crown.


A year ago, after losing to seven-time champ Roger Federer in his first career Wimbledon final (after "pulling a Henman" and falling away in the semis three straight seasons), Murray noted that he was "getting closer." Many people shook their heads with a, "Yeah, sure Andy. I'll believe it when I see it." tone. I know I was one of the skeptical ones. But by the end of last summer, all that had changed.

With his run at the All-England Club providing all the proof he needed that he was on the correct path, the coaching techniques of Ivan Lendl, quite possibly the greatest player to never win Wimbledon, began to fully take hold and transformed the Scot from the oft-head hanging, his-own-worst-enemy, missed-it-by-that-much player that he'd been for years into the big-time-believer capable of putting up the sort of missing results that had kept Murray just outside the "Big 3" of the men's game. Last summer, he won Olympic Gold on Centre Court over Federer, denying the Swiss great his first singles Gold, then won the U.S. Open, defeating Novak Djokovic in 4:54, to become the first British men's slam champ since Perry in 1936, and doing it on the very same day that the Brit had won his own first slam crown in 1933.

But Wimbledon, not won by a British man since Perry seventy-seven years ago, was still the royal elephant milling around in the middle of the room. And until it was ushered out, neither Murray, Perry, nor British tennis as a whole, could finally "move on."

Murray put up a good fight, but lost to Djokovic in this year's Australian Open final, then skipped Roland Garros to tend to a back injury and prepare for his return trip to SW19. While upsets littered and pared down the draw over the course of the fortnight, both the top-seeded Djokovic and #2-seed Murray advanced to the final, with the '11 champion Serb having survived the longest semifinal (4:43) in tournament history over Juan Martin del Potro on Friday. While Djokovic, who seemed set up as the perfect spoiler, was seeking his seventh slam crown after having failed to secure a Career Slam in Paris, Murray was playing in his seventh major final, but fourth in the last four slams in which he's contested.

On a sweltering day, the hottest for a Wimbledon Gentlemen's final since 1976, the questions on the table centered around whether or not Djokovic had adequately recovered from his marathon semi, and whether Murray would finally be up to seizing his moment. Early on, it was hard to tell. In the first game of the match, the Serb immediately fell down love/40 on serve, but Murray couldn't close out the break. The Scot got the break in Game #3, but lost it in Game #4. With Djokovic just missing on several attempts at winners, Murray took a 4-3 lead with a second break, then fought off three break points to hold for 5-3. The Scot served out the set two games later at 6-4, but the knowledge that he'd won the 1st set over Djokovic in Melbourne in January, only to lose the next three, meant that he still had much work to do, no matter how much crowd support the Scot was blessed with on Centre Court and Henman Hill, back home in Dunblane, or throughout the entire U.K..

From there, as he would the rest of the day, Djokovic surged to a lead, but then couldn't maintain his level of play, littering the scorecard with more errors than winners while Murray remained a steady and strong presence, forcing the Serb to bring his best to maintain his edge. Djokovic built a 4-1, one-break lead in the 2nd set, but Murray's pressure threatened that lead, then brought it crashing down. At 4-2, Murray smashed a crosscourt forehand winner, sending the world #1 sprawling to the ground (ala on del Potro's similar shot in the semis), to reach break point. The Serb double-faulted and the set was back on serve. Murray saved two break points and held a game later, then took a break lead at 6-5 shortly after Djokovic blew up at the chair umpire for not calling an in-rally Murray shot long (replays showed it to be on the line). Serving for a two-set lead, Murray fired an ace on set point, closing out the 2nd by winning six of the final seven games.

But, again, Djokovic has managed to pull himself out of such predicaments before, having not lost in straight sets in a slam in his past eighty matches. At this point, it was a case of "one set at a time," but if the Serb could take the 3rd the match's momentum might suddenly turn his way, as has often been the case in the past. Could it happen again? And would Murray hold his nerve down the stretch as an entire nation held its collective breath on every swing of a racket?

Murray got a quick break to go up 1-0, as Djokovic's mind seemed to begin to sag along with his body (he hit a poorly-chosen high backhand volley rather than a down the line attempt for a winner, hoping to avoid the sort of running forehand shot which Murray mastered throughout the match, only to see the Scot take the soft shot and put away an easy winner of his own). But the six-time slam champ wasn't going to wilt. Down 2-0, 30/love, he managed a hold to stop the 3rd set bleeding. Removing his white hat during the changeover, Djokovic looked to be settling in for a comeback attempt. And he pulled it off, too, breaking Murray in back-to-back service games to take a 4-2 advantage as the Scot seemed to be slowing down just enough to put the entire match back in play if only Djokovic could push things to a 4th.

But, just as in the 2nd set, a tired Djokovic wasn't able to maintain his level of play. After Murray won a long rally to reach double break point in Game #7, the Serb crouched deep in the backcourt trying to catch his breath. Murray got the break, then held for 4-4 after sprinting to get to a drop shot and putting away a winner. One game later, Murray got to both a Djokovic drop shot and lob on the same point, putting away another sprinting forehand winner to get to double break point once more. An error by the Serb made it 5-4, giving Murray the chance to serve out Britain's long Wimbledon drought.

He did it, but what a final game it turned out to be.

In the best slam-winning deciding game in recent memory, Murray quickly established a 40/love lead, only to lose a tentative rally on match point #1, then see Djokovic fire a return winner and force a backhand error from Murray on #2 and #3. Djokovic soon got three break point chances of his own, getting the opportunity for one with a half-volley that dribbled over the net, and another with a magnificent crosscourt touch winner off a Murray drop shot attempt. But, as Djokovic noted after the match, no matter how well he was able to play, it wasn't enough to hold off Murray on this day. The Scot got his fourth match point after winning what would be the match's final long rally, then put in a serve that Djokovic had to stretch to return. Murray shot the ball back, then Djokovic's backhand landed in the net.

It all ended with a 6-4/7-5/6-4 score in a little over three hours. And then an entire nation exploded.



Murray did, too, tossing off his hat and dropping his racket, then turning toward the courtside British media and delivering his loudest post-match, clenched-fisted scream of victory. But the moment didn't turn into one dedicated to holding up his ultimate success in the face of those who doubted it would ever come. No, this was Murray's moment to bask in the love and admiration of a tennis-loving British sporting public finally with a true men's tennis hero to call its own after a wait that lasted more than three-quarters of a century. After Murray won the Olympics at the All-England Club last summer, it was legitimate to wonder whether or not his winning Wimbledon would have quite the same impact. But it was a worry that never became reality today.

Why, the moment was so wonderful that it even made Ivan Lendl smile from his seat in the Player's Box. And for something like THAT to happen, you know it was all pretty freakin' big.

Afterward, Murray proved why he's become the sort of champion worthy of being embraced, after so many years of too often presenting a foul-mouthed (well, we still get that Andy on occasion, but that's all right), slump-shouldered on-court image that sometimes made such a thing difficult. After climbing into the Player's Box, Murray totally missed seeing his mother Judy, his own former coach and the current leader of the British Fed Cup team. Finally, though, as he was climbing down, he heard her voice over his shoulder and turned around to give her a hug.

So, once again, Murray was the "missed-it-by-that-much" man... but this time it was an endearing quality rather than one with which to bash his efforts over the head.

In a post-match interview, when asked by ESPN's Tom Rinaldi about admitting that after last year's final he'd had a dream that he'd won it, then being crushed when he realized he's actually LOST, Murray said that he'd had another dream last night in which he was playing in the final, but it was against either Radek Stepanek or Denis Kudla, not Djokovic. What that meant is anyone's guess, but the result the Scot would have gotten in a match with either of those two was the same one he got today. And, with the win, he's raised the status of his entire career, both today and into the future. He's now a multiple slam winner and, interestingly, he's won two of the last five slams, with the "Big 3" of Djokovic, Nadal and Federer each winning "only" one each during the same stretch.

Yes, the "Big 3" is now officially a "Big 4," and just as Rafa began to trump Federer, then Djokovic become Nadal's top nemesis, it could be that Murray will now be that for the Serb. This was the fourth slam final in which they've tangled, three of them in the last year, with Murray winning two. As Federer drops to #5 in the new rankings, the race for #1 could be a three-man race to the finish for 2013.

But Murray won't have to worry about also "competing" with Perry's ghost when it comes to that potential quest. No British man or woman has ever been ranked #1. The Scot would be the first.

Ah, finally... freedom.












=DAY 13 NOTES=
...apparently, a little of Marion Bartoli's Wimbledon goodness rubbed off on Kristina Mladenovic (and maybe Murray's, too, as the Pasty was one of the people giving the Scot a high-five as he made his way through the various hallways after his victory) after sitting in the Player's Box watching her friend win the Ladies' final yesterday. She and Daniel Nestor, after losing in the Roland Garros Mixed Doubles final last month, won the Mixed Doubles today with a come-from-behind 5-7/6-2/8-6 win over Lisa Raymond (the '12 defending champ) and Bruno Soares.

It's Mladenovic's first career slam win, and Nestor's eleventh (including two previous Mixed crowns in Melbourne with Elena Likhovtseva, in 2007, and Katarina Srebotnik, in 2011). Mladenovic has now won titles with seven different players over the last year.

...the Girls Doubles was won by Czech Maidens Barbora Krejcikova & Katerina Siniakova, 6-3/6-1 victors over Anhelina Kalinina & Iryna Shymanovich (UKR/BLR). Just like Girls singles winner Belinda Bencic, the Czechs also won the title last month at Roland Garros.

In the Boy's final, Italy's Gianluigi Quinzi defeated Korean Hyeon Chung 7-5/7-6 to become the first Italian boy's junior slam champ in twenty-three years, and the first at Wimbledon in twenty-six. The Aussie pair of Thanasi Kokkinaikis & Nick Kyrgios defeated Enzo Couacaud & Stefano Napolitano (FRA/ITA) in the Boy's Doubles.

...while the Wheelchair Singles aren't contested at Wimbledon, the doubles are, with essentially the same players starring in both. In the Women's, top-seeded Dutch Jiske Griffioen & Aniek Van Koot took the title today, defending their '12 title. It's Griffioen's sixth career slam doubles win, and Van Koot's fourth. With countrywoman Esther Vergeer now retired, Van Koot won the Women's Singles at this year's Australian Open, while Griffioen was runner-up at Roland Garros.

In the Men's, top-seeded Stephane Houbet & Shingo Kunieda (FRA/JPN) were crowned champions. The two faced off against each other in the singles finals in both Melbourne and Paris, and shared the RG doubles title, as well.

...in ITF action...

"Reka-Luca Jani! Reka-Luca Jani! Reka-Luca Jani!"

All right. Calmed down now. Yes, the Hungarian took another challenger this weekend, a $15K in Prerov, Czech Republic, with a win in the final over Hordette Ekaterina Alexandrova. It's Jani's fifth ITF crown in 2013. She's not the "Circuit Player of the Week," though, as that'll be Dinah Pfizenmaier.

You remember her, right? The 21-year old German who tussled with the Radwanskas in Paris last month (defeating Ula, losing to Aga). Well, Pfizenmaier won her third '13 ITF title, taking a $50K event in Versmold, Germany with wins over Richel Hogenkamp, Antonia Lottner, Yvonne Meusburger and Maryna Zanevska in a three-set final.

...and, finally...


BUDAPEST, HUNGARY (Int'l $235K/red clay outdoor)
12 Final: Errani d. Vesnina
12 Doubles Final: Husarova/Rybarikova d. Birnerova/Krajicek
13 Top Seeds: Safarova/Cornet
=============================


=SF=


Arruabarrena-Vecino d. #1 Safarova
#3 Halep d. #2 Cornet


=FINAL=


#3 Halep d. Arruabarrena-Vecino

...Simona keeps it rolling.



PALERMO, ITALY (Int'l $235K/red clay outdoor)
12 Final: Errani d. Zahlavova-Strycova
12 Doubles Final: Voracova/Zahlavova-Strycova d. Jurak/Marosi
13 Top Seeds: Errani/Vinci
=============================


=SF=


#1 Errani d. Pennetta
#2 Vinci d. #3 Mladenovic


=FINAL=


#1 Errani d. #2 Vinci

...Errani can only defend one of the two titles contested this week that she won last season, so she chooses the one closer to home. Of course, her doubles partner will be there, too.












*LADIES' SINGLES FINAL*
#15 Marion Bartoli/FRA def. #23 Sabine Lisicki/GER 6-1/6-4
*GENTLEMEN'S SINGLES FINAL*
#2 Andy Murray/GBR def. #1 Novak Djokovic/SRB 6-4/7-5/6-4
*LADIES' DOUBLES FINAL*
#8 Hsieh/Peng (TPE/CHN) def. #12 Barty/Dellacqua (AUS/AUS) 7-6/6-1
*GENTLEMEN'S DOUBLES FINAL*
#1 Bryan/Bryan (USA/USA) def. Dodig/Melo (CRO/BRA) 3-6/6-3/6-4/6-4
*MIXED DOUBLES FINAL*
#8 Mladenovic/Nestor (FRA/CAN) def. #1 Raymond/Soares (USA/BRA) 5-7/6-2/8-6
*GIRLS SINGLES FINAL*
#1 Belinda Bencic/SUI def. #5 Taylor Townsend/USA 4-6/6-1/6-4
*BOYS SINGLES FINAL*
#6 Gianluigi Quinzi/ITA def. Hyeon Chung/KOR 7-5/7-6
*GIRLS DOUBLES FINAL*
#1 Krejcikova/Siniakova (CZE/CZE) def. #8 Kalinina/Shymanovich (UKR/BLR) 6-3/6-1
*BOYS DOUBLES FINAL*
Kokkinakis/Kyrgios (AUS/AUS) def. Couacaud/Napolitano (FRA/USA) 6-2/6-3
*LADIES' WC DOUBLES FINAL*
#1 Jiske Griffioen/Aniek Van Koot (NED/NED) def. Yui Kamiji/Jordanne Whiley (JPN/GBR) 6-4/7-6
*GENTLEMEN'S WC DOUBLES FINAL*
#1 Stephane Houdet/Shingo Kuneida (FRA/JPN) def. #2 Frederic Cattaneo/Ronald Vink (FRA/NED) 6-4/6-2














*RECENT WIMBLEDON MEN'S CHAMPIONS*


2003 Roger Federer, SUI
2004 Roger Federer, SUI
2005 Roger Federer, SUI
2006 Roger Federer, SUI
2007 Roger Federer, SUI
2008 Rafael Nadal, ESP
2009 Roger Federer, SUI
2010 Rafael Nadal, ESP
2011 Novak Djokovic, SRB
2012 Roger Federer, SUI
2013 Andy Murray, GBR



**SLAM TITLES - ACTIVE MEN**


17...Roger Federer, SUI
12...Rafael Nadal, ESP
6...Novak Djokovic, SRB
2...ANDY MURRAY, GBR
2...Lleyton Hewitt, AUS
1...Juan Martin del Potro, ARG



*MOST RECENT HOME SLAM CHAMPS*




[women]


AO: Chris O'Neil, 1978
RG: Mary Pierce, 2000
WI: Virginia Wade, 1977
US: Serena Williams, 2012


[men]


AO: Mark Edmondson, 1976
RG: Yannick Noah, 1983
WI: Andy Murray, 2013
US: Andy Roddick, 2003



*WIMBLEDON BOYS CHAMPIONS - since 1998*


1998 Roger Federer, SUI
1999 Jurgen Melzer, AUT
2000 Nicolas Mahut, FRA
2001 Roman Valent, SUI
2002 Todd Reid, AUS
2003 Florin Mergea, ROU
2004 Gael Monfils, FRA
2005 Jeremy Chardy, FRA
2006 Thiemo de Bakker, NED
2007 Donald Young, USA
2008 Grigor Dimitrov, BUL
2009 Andrey Kuznetsov, RUS
2010 Marton Fucsovics, HUN
2011 Luke Saville, AUS
2012 Filip Peliwo, CAN
2013 Gianluigi Quinzi, ITA



*RECENT WIMBLEDON MIXED DOUBLES CHAMPS*


2006 Andy Ram & Vera Zvonareva, ISR/RUS
2007 Jamie Murray & Jelena Jankovic, GBR/SRB
2008 Bob Bryan & Samantha Stosur, USA/AUS
2009 Mark Knowles & Anna-Lena Groenefeld, BAH/GER
2010 Leander Paes & Cara Black, IND/ZIM
2011 Jurgen Melzer & Iveta Benesova, AUT/CZE
2012 Mike Bryan & Lisa Raymond, USA/USA
2013 Kristina Mladenovic & Daniel Nestor, FRA/CAN



*RECENT WIMBLEDON GIRLS DOUBLES CHAMPS*


2001 Gisela Dulko & Ashley Harkleroad, ARG/USA
2002 Elke Clijsters & Barbora Strycova, BEL/CZE
2003 Alisa Kleybanova & Sania Mirza, RUS/IND
2004 Victoria Azarenka & Volha Havartsova, BLR/BLR
2005 Victoria Azarenka & Agnes Szavay, BLR/HUN
2006 Alisa Kleybanova & Anastasia Pavlyuchenkova, RUS/RUS
2007 Anastasia Pavlychenkova & Urszula Radwanska, RUS/POL
2008 Polona Hercog & Jessica Moore, SLO/AUS
2009 Noppawan Lertcheewakarn & Sally Peers, THA/AUS
2010 Timea Babos & Sloane Stephens, HUN/USA
2011 Eugenie Bouchard & Grace Min, CAN/USA
2012 Eugenie Bouchard & Taylor Townsend, CAN/USA
2013 Barbora Krejcikova & Katerina Siniakova, CZE/CZE



*WIMBLEDON "DOUBLES STAR" WINNERS*


2006 Yan Zi & Zheng Jie, CHN
2007 Cara Black, ZIM
2008 Samantha Stosur, AUS
2009 Serena & Venus Williams, USA
2010 Vania King & Yaroslava Shvedova, USA/KAZ
2011 Kveta Peschke, CZE
2012 Lisa Raymond, USA
2013 Kristina Mladenovic, FRA



*U.S. OPEN SERIES WINNERS*


2004 Lleyton Hewitt, AUS
2005 Andy Roddick, USA
2006 Andy Roddick, USA
2007 Roger Federer, SUI *
2008 Rafael Nadal, ESP
2009 Sam Querrey, USA
2010 Andy Murray, GBR
2011 Mardy Fish, USA
2012 Novak Djokovic, SRB
--
* - also won U.S. Open title




TOP QUALIFIER:
Petra Cetkovska/CZE
TOP EARLY-ROUND (1r-2r):
#1 Serena Williams/USA
TOP MIDDLE-ROUND (3r-QF):
#23 Sabine Lisicki/GER
TOP LATE-ROUND (SF-F):
#15 Marion Bartoli/FRA
TOP QUALIFYING MATCH:
Q3: #11q Mariana Duque-Marino/COL d. An-Sophie Mestach/BEL 6-7/6-3/8-6
TOP EARLY-RD. MATCH (1r-2r):
2nd Rd. - (Q) Michelle Larcher de Brito/POR d. #3 Maria Sharapova/RUS 6-3/6-4
TOP MIDDLE-RD. MATCH (3r-QF):
4th Rd. - #23 Sabine Lisicki/GER d. #1 Serena Williams/USA 6-2/1-6/6-4
TOP LATE-RD. MATCH (SF-F/Jr.):
SF - #23 Sabine Lisicki/GER d. #4 Agnieszka Radwanska/POL 6-4/2-6/9-7
TOP UNDER-THE-ROOF MATCH:
QF - #4 Agnieszka Radwanska/POL d. Li Na/CHN 7-6/4-6/6-2 (partial under roof)
=============================
FIRST WINNER:
Lesia Tsurenko/UKR (def. Arruabarrena-Vecino/ESP)
FIRST SEED OUT:
#5 Sara Errani/ITA (lost to Puig/1st Rd.)
UPSET QUEENS:
Czech Republic
REVELATION LADIES:
Australia/New Zealand
NATION OF POOR SOULS:
Great Britain (1-6 in 1st Rd.)
LAST QUALIFIERS STANDING:
Eva Birnerova/CZE, Petra Cetkovska/CZE & Michelle Larcher de Brito/POR (all 3rd Rd.)
LAST WILD CARD STANDING:
Alison Riske/USA (3rd Rd.)
LAST BRIT STANDING:
Laura Robson/GBR (4th Rd.)
IT ("Upstart"):
Michelle Larcher de Brito, POR (def. #3 Sharapova/2nd Rd.)
Ms.OPPORTUNITY:
#20 Kirsten Flipkens/BEL
COMEBACK PLAYER:
#15 Marion Bartoli/FRA
CRASH & BURN:
#13 Nadia Petrova/RUS (1st Rd./Ka.Pliskova; third straight 1st Round slam loss)
ZOMBIE QUEEN:
Eugenie Bouchard/CAN (escaped early-round carnage, winning after being down 7-5/5-4 vs. G.Voskoboeva, with Kazakh serving for match, in 1st Rd.)
DOUBLES STAR:
Kristina Mladenovic/FRA
JUNIOR BREAKOUT:
Louisa Chirico/USA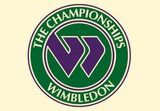 All for now. Grass court awards this week.