The Most Interesting Player in the World

Chalk one up for the eccentrics. Marion Bartoli, quite possibly the "Most Interesting Player in the World," is the new Wimbledon champion.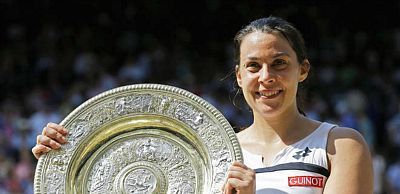 At a Wimbledon highlighted by dramatic upsets, including seven former men's and women's #1's exiting on "Black Wednesday" three days into the fortnight, many observers spent the past week bemoaning the lack of "big" stars in the tournament's latter stages. But that one of the two remaining women -- 28-year old Frenchwoman Bartoli or 23-year old German Sabine Lisicki -- would end this final Saturday having experienced a new career high, something that in no way seemed even a faint likelihood two weeks ago, actually made the Ladies' championship a rather intriguing affair for anyone who cared to actually pay attention. The last two women to defeat Serena Williams at SW19 (Bartoli in '11, and Lisicki this year), the finalists both entered the final seeking to further spread their wings.

While Bartoli, the '07 Wimbledon runner-up whose best has never been something to trifle with, has often been most known for her hitchy service motion, 175 I.Q., shadow swings and jumps in the backcourt between return points, a two-handed backhand-and-forehand game modeled on that of Monica Seles and an on-court glare that made no secret not only of her great will, but also her stubbornness. Quite often in the past, her ire has been directed at her falter Walter, who quit his medical practice to become his daughter's full-time coach, seeking to create a tennis champion via all sorts of odd training techniques -- such as running with tennis balls taped to her feet, amongst others, practice drills and "rewards" (such as giving a young Marion sweets for accurate shots, hence her longtime Backspin nickname, "La Trufflette"). In the process, while not molding a tennis champion from what would be the sport's most natural athlete, Dr. Bartoli did help give birth to one of the sport's great fighters.

After breaking off her oft-contentious coaching relationship with her dad (which included her ordering him to leave his seat in the stands during one of her matches at Wimbledon two years ago), Bartoli struggled to find a satisfactory replacement, going through several coaches (including former Wimbledon champ Jana Novotna) before finally utilizing the help of France's tennis federation, recently newly headed-up by another former SW19 winner, Amelie Mauresmo, who has both served as Bartoli's mentor and Fed Cup coach after brokering a deal that ended Marion's acrimonious nine-year estrangement from the nation's tennis organization. Previously having not reached a QF in '13 while also dealing with injury and illness, Bartoli, just a bit better at pretty much every aspect of her game than she was when she reached her first slam final, finally came into her own over the last two weeks, both on and off court.

Lisicki's blend of power serving and big forehands is the sort of game perfectly suited to the lawns of Wimbledon. Unsurprisingly, her best slam results have come at the All-England Club, topped off before this slam by a semifinal run two years ago after being granted a wild card (she wrote a personal letter talking about her affection for the tournament as a way of asking for the spot in the draw) after having battled back from a 2009 ankle injury that left her on crutches for six weeks, off tour for five months and virtually having to learn to walk again. It is an emotional connection that Lisicki, the first German slam finalist in fourteen years (Steffi Graf - '99 Wimbledon), has with this tournament. Of course, almost everything about Lisicki's tennis is emotional. She cries when she loses, and can't stop smiling when she wins. She's left slams on a stretcher, came charging back to erase a deficit and collapsed in a heap after losing a big lead. At least once, more than one of those has even occurred in a single match. Showing an ability to defeat virtually any foe on the grass of the All-England Club, Lisicki defeated six Top 50 players en route to the final, including a fourth straight reigning Roland Garros champion (Serena) in her last four appearances in London, and then brought the usually stoic Aga Radwanska to (likely) unseen tears after a 9-7 3rd set win in the semifinals.

Lisicki, despite being in her slam final inexperience, was the "favorite" in the eyes of many coming into today, but such a tag has generaly been a "kiss of death" at this Wimbledon. And it would prove to be the case here, as well.

As the match began, Lisicki, a favo(u)rite of the Brits, as well, due to her bubbly smile and avowed love affair with England and Wimbledon itself (wearing a glittery Union Jack t-shirt to press conferences to wear her emotions on her proverbial sleeve, and saying things like, "There is no better feeling in the world than to have so much support on that beautiful Centre Court"), quickly grabbed the lead in the 1st set, going up 15/40 on Bartoli's serve and then getting the break following the second of the Pastry's two consecutive double-faults to go up 1-0. While Bartoli might have understandably battled her nerves at first, she quickly put such issues behind her and never had the same problem for the remainder of the match. Meanwhile, Lisicki never did calm her nerves. Well, at least not until it was too late.

Bartoli, the success of her game always emanating from her return of serve, went up 15/40 on Lisicki's serve in Game #2. When the German's errant service toss drifted way back over her head, she chose to hit the ball anyway. She double-faulted, handing the break back to Bartoli and setting the course for the rest of the quick afternoon. While La Trufflette handled her own service games with aplomb -- hitting an ace up the "T" for 2-1, then holding at love in her next two attempts -- she bedeviled an error-prone Lisicki on hers. Executing drop shots along with down-the-line and angled winners, Bartoli continued with the sterling play that highlighted her destruction of Kirsten Flipkens in straight sets in the semifinals two days ago. She broke Lisicki three straight times (the German had lost her serve just six times in her previous six matches this Wimbledon) and swept through the final six games of the set, taking it 6-1 with her own third straight hold after having dropped serve in the first game of the match.

After Lisicki returned from a brief trip off court before the start of the 2nd set, she finally held serve for 1-0. But Bartoli wasn't through with making sure she didn't remain the "forgotten woman" she was in media circles for much of this Wimbledon. In Game #2, she fought off four break points to hold, then won a long rally with Lisicki to open up Game #3 by using great defensive gets to set up a down-the-winner to take the point (the shot was actually just wide, but Lisicki never challenged it). Rattled, Lisicki double-faulted to fall down love/40, then lost a net exchange with Bartoli to fall down 2-1. While double-faulting two more times, failing on three game points, and getting broken for a 4-1 lead for Bartoli, the German was fighting off tears. When the Pastry quickly held for 5-1, then held two match points at 15/40 on Lisicki's serve, it looked as if things would be over in a flash.

But that hasn't been Lisicki's style at this Wimbledon, when she's corralled her sometimes-unruly power game in less pressure-packed moments and pulled miraculous victory from seemingly assured defeat. In matches against both last year's Wimbledon finalists in the past week, Serena (4th Rd.) and A-Rad (SF), Lisicki climbed back from 3-0 3rd set deficits to win over the world's #1 and #4-ranked players, respectively. And she began to play without the pressure of expectation here, as well. Big serves saved two match points, then she hit her fastest serves of the day after facing a third match point, saving it and going on to hold for 5-2. A break of Bartoli as she served for the title followed, as did another hold as Lisicki closed to 5-4, with her groundstrokes finally grooved as they were during her upset of Williams.

But Bartoli wasn't going to go down in history, as Novotna nearly was after her remarkable fumble against Graf in the '93 Ladies final (before finally winning her only slam five years later), as the player who lost a 6-1/5-1, 40/15 lead in the Wimbledon final. After winning a rally with one of her signature angled backhands in the first point, Bartoli took a 40/love lead. On her fourth match point, she fired an ace on the outside line of the service box, then quickly dropped her racket and sank to her knees in disbelief.




A 6-1/6-4 winner to become the fifth-oldest (at 28 years, 9 months) first-time slam champion, and the woman who played the most slams before finally winning one (in her 47th, two more than Novotna), Bartoli made it through this entire Wimbledon without dropping set. It's the tenth time in the Open era that a woman has done so at SW19, with the previous feat-makers blessed with names like Navratilova, Evert, Davenport and Williams.

While Bartoli was often ignored over the course of the past fortnight, she didn't ignore anyone in what was rightly HER moment. She raced across the court to the Friends Box to congratulate her team, including mentor Mauresmo, friend Kristina Mladenovic (who Bartoli noted during her on-court interview was playing in tomorrow's Mixed Doubles final) and, of course, her still-close dad, without whose crazy dream of creating a champion she would likely have never experienced this moment in her life. As she and Lisicki, whose dream Bartoli had just (temporarily?) extinguished, she comfortingly grabbed hold of the woman who'd been her opponent only a few short moments before and walked arm-in-arm with her toward the fans seeking autographs on the side of the court. In that brief little moment, Bartoli's pleasant humanity shined as clearly and loudly as any of her eccentricities ever have.

As the new Wimbledon champion has learned since she last walked off Centre Court following a Ladies Championship, life need not be defined by a failure or inability to meet any particular desire. Life is life, and Lisicki, like Bartoli has discovered, will have more chances at happiness. She'll smile again. In fact, by the time Lisicki left the court, she already was.

Meanwhile, though she's a "veteran" by tennis standards, Bartoli is still just 28 in "real life" terms. As ESPN's Chris Evert said in the aftermath of the French woman's triumph, "it's never too late for a new beginning."

Amen. And allez, Marion.












=DAY 12 NOTES=
...in the women's doubles final, Hsieh Su-Wei (TPE) & Peng Shuai (CHN) teamed to defeat the all-Aussie team of Ashleigh Barty & Casey Dellacqua, 7-6/6-1, winning the first career slam title for either woman. It's their sixth overall title as a duo, and second this season (w/ Rome, in which they ended Errani & Vinci's long clay winning streak). Barty/Dellacqua have been runners-up at two slams in '13, having lost in the Australian Open final before winning a grass court title in Birmingham a few weeks ago.

...in the Girls singles final, Switzerland's Belinda Bencic defeated Taylor Townsend in three sets, 4-6/6-1/6-4, to claim her second straight junior slam crown and run her 2013 junior circuit record to 36-0. Bencic, who has defeated Townsend three times in recent weeks, is the first girl to put up back-to-back slam wins since Anastasia Pavlyuchenkova won the '06 U.S. and '07 AO. The last time the accomplishment was pulled off in a single season was 2003, when a young Kirsten Flipkens won Wimbledon and U.S. Open junior crowns.

Speaking of consecutive titles, the all-Czech Maiden team of Barbora Krejcikova & Katerina Siniakova will next attempt to win a second straight junior doubles slam, as they advanced into the final on Saturday and will face Anhelina Kalinina & Iryna Shyanovich (UKR/BLR) in Sunday's final.
...POST-MATCH QUOTE FROM DAY 12:--
"For me, finishing with an ace to win Wimbledon, in my wildest dreams I couldn't believe that. Maybe a backhand winner, but just not an ace. I've been practicing my serve for so long, at least I saved it for the best moment."
-
Bartoli
...QUESTION FROM DAY 12:




--
I think I've wondered this before, but I'll ask again. Is the All-England Club ever going to install some sort of ladder, steps, ramp or swinging door in that little area between the court and the Friends Box? I mean, ever since Pat Cash made the first foray into the stands way back in 1987, those post-final climbs have become the TRUE tradition of Wimbledon. So much so, sometimes (
though not today
) it seems like a prerequisite that has to be followed through with before a champion can be presented with his/her trophy, whether it's really a necessary or particularly heartfelt excursion or not. One of these days, one of those players is going to fall and injure themselves climbing over the wall. Shouldn't the Club simply do a little something to avert such an embarrassing disaster from ever taking place?
...QUESTION #2 FROM DAY 12:

--
After it was such a story six years ago, I wonder if Bartoli still fancies one-time 007 Pierce Brosnan? He was in the stands for the final in 2007, garnering Marion's special attention. I wonder if he was watching today?
Mama Mia!
...REVISIONIST HISTORY FROM DAY 12:

--
after ESPN's coverage of the women's final, Mary Joe Fernandez praised Bartoli's accomplishment by noting how she'd dealt with being "the favorite" in the bottom half of the draw "about the whole time" since so many seeds fell early last week.
Really?
Did MJF mean that ESPN dubbed Bartoli the "favorite in the bottom half" by secret ballot or something, considering the network pretty much ignored the '07 finalist's presence in that half of the draw until late this week? And then, Petra Kvitova (
who really was rightly the "favorite," as the '11 champ
) and Sloane Stephens were called the favorites by everyone on air, while Bartoli remained far, far under the radar...
that is, until she defeated Stephens in straight sets in the QF.
And then everyone turned their attention to Lisicki on the other side of the draw.
I feel like ESPN thinks that if someone on the network says something well after the fact --
sort of like TV weather people who make bad forecasts and then talk afterward about how they "called it right," even though that didn't happen until the storm in quesiton was 90% over
-- that some viewers are casual enough to believe it without raising an eyebrow. Not so.
...and, finally...in the Men's Doubles, the Bryan twins put another item in their column for the Greatest Doubles Team Ever discussion, adding onto their record slam total with title #15, coming back from a set down to take down Ivan Dodig & Marcelo Melo. It's their fourth straight slam win, a streak which began after they won the Olympic Gold last summer. Their "Golden Bryan Slam" run is the longest ever in men's doubles in the Open era (Frank Sedgeman and Ken McGregor won seven in a row in 1951-52), and they now have the opportunity to win a true single season Grand Slam at the U.S. Open later this summer.










*LADIES' SINGLES FINAL*
#15 Marion Bartoli/FRA def. #23 Sabine Lisicki/GER 6-1/6-4
*GENTLEMEN'S SINGLES FINAL*
#1 Novak Djokovic/SRB vs. #2 Andy Murray/GBR
*LADIES' DOUBLES FINAL*
#8 Hsieh/Peng (TPE/CHN) def. #12 Barty/Dellacqua (AUS/AUS) 7-6/6-1
*GENTLEMEN'S DOUBLES FINAL*
#1 Bryan/Bryan (USA/USA) def. Dodig/Melo (CRO/BRA) 3-6/6-3/6-4/6-4
*MIXED DOUBLES FINAL*
#1 Raymond/Soares (USA/BRA) vs. #8 Mladenovic/Nestor (FRA/CAN)
*GIRLS SINGLES FINAL*
#1 Belinda Bencic/SUI def. #5 Taylor Townsend/USA 4-6/6-1/6-4
*BOYS SINGLES FINAL*
Hyeon Chung/KOR vs. #6 Gianluigi Quinzi/ITA
*GIRLS DOUBLES FINAL*
#1 Krejcikova/Siniakova (CZE/CZE) vs. #8 Kalinina/Shymanovich (UKR/BLR)
*BOYS DOUBLES FINAL*
Couacaud/Napolitano (FRA/USA) vs. Kokkinakis/Kyrgios (AUS/AUS)
*LADIES' WC DOUBLES FINAL*
#1 Jiske Griffioen/Aniek Van Koot (NED/NED) vs. Yui Kamiji/Jordanne Whiley (JPN/GBR)
*GENTLEMEN'S WC DOUBLES FINAL*
#1 Stephane Houdet/Shingo Kuneida (FRA/JPN) vs. #2 Frederic Cattaneo/Ronald Vink (FRA/NED)










**MOST SLAMS BEFORE FIRST TITLE**
47 - MARION BARTOLI (2013 Wimbledon)
45 - Jana Novotna (1998 Wimbledon)
39 - Francesca Schiavone (2010 Roland Garros)
34 - Samantha Stosur (2011 US Open)
31 - Amelie Mauresmo (2006 Australian Open)
29 - Jennifer Capriati (2001 Australian Open)
28 - Kerry Melville-Reid (1978 Australian Open)
26 - Lindsay Davenport (1998 U.S. Open)
25 - Victoria Azarenka (2012 Australian Open)
**OLDEST FIRST-TIME SLAM CHAMPS**
29y,347d - Francesca Schiavone, 2010 Roland Garros
29y,9m - Jana Novotna, 1998 Wimbledon
29y,5m - Kerry Melville-Reid, 1977 Australian Open
29y,3m - Li Na, 2011 Roland Garros
28y,9m - MARION BARTOLI, 2013 Wimbledon
**FIRST-TIME SLAM CHAMPS AT WIMBLEDON**
[Open Era]
1968 Billie Jean King, USA
1978 Martina Navratilova, TCH (CZE)
1994 Conchita Martinez, ESP
1998 Jana Novotna, CZE
2000 Venus Williams, USA
2004 Maria Sharapova, RUS
2011 Petra Kvitova, CZE
2013 Marion Bartoli, FRA
**WON WIMBLEDON WITHOUT LOSING A SET - WOMEN**
Martina Navratilova (4 times)
Serena Williams (2 times)
Chris Evert (1981)
Lindsay Davenport (1999)
Venus Williams (2008)
Marion Bartoli (2013)
**SLAM-LESS SLAM FINALS - WOMEN, LAST 10 YEARS**
2004 Roland Garros - Anastasia Myskina/RUS def. Elena Dementieva/RUS
2004 U.S. Open - Svetlana Kuznetsova/RUS def. Elena Dementieva/RUS0
2008 Roland Garros - Ana Ivanovic/SRB def. Dinara Safina/RUS
2010 Roland Garros - Francesca Schiavone/ITA def. Samantha Stosur/AUS
2013 Wimbledon - Marion Bartoli/FRA def. Sabine Lisicki/GER
**OPEN ERA FRENCH SLAM CHAMPS - WOMEN**
1995 Australian Open - Mary Pierce
2000 Roland Garros - Mary Pierce
2006 Australian Open - Amelie Mauresmo
2006 Wimbledon - Amelie Mauresmo
2013 Wimbledon - Marion Bartoli
**CAREER GRASS TITLES - ACTIVE WOMEN**
6...Serena Williams
6...Venus Williams
3...Maria Sharapova
2...MARION BARTOLI
2...Tamarine Tanasugarn
*WIMBLEDON GIRLS FINALS - since 2002*
2002 Vera Dushevina/RUS def. Maria Sharapova/RUS
2003 Kirsten Flipkens/BEL def. Anna Chakvetadze/RUS
2004 Kateryna Bondarenko/UKR def. Ana Ivanovic/SRB
2005 Agnieszka Radwanska/POL def. Tamira Paszek/AUT
2006 Caroline Wozniacki/DEN def. Magdalena Rybarikova/SVK
2007 Urszula Radwanska/POL def. Madison Brengle/USA
2008 Laura Robson/GBR def. Noppawan Lertcheewakarn/THA
2009 Noppawan Lertcheewakarn/THA def. Kristina Mladenovic/FRA
2010 Kristyna Pliskova/CZE def. Sachie Ishizu/JPN
2011 Ashleigh Barty/AUS def. Irina Khromacheva/RUS
2012 Eugenie Bouchard/CAN def. Elina Svitolina/UKR
2013 Belinda Bencic/SUI def. Taylor Townsend/USA
**RECENT GIRLS SLAM CHAMPIONS**
[2009]
AO: Ksenia Pervak, RUS
RG: Kristina Mladenovic, FRA
WI: Noppawan Lertcheewakarn, THA
US: Heather Watson, GBR
[2010]
AO: Karolina Pliskova, CZE
RG: Elina Svitolina, UKR
WI: Kristyna Pliskova, CZE
US: Daria Gavrilova, RUS
[2011]
AO: An-Sophie Mestach, BEL
RG: Ons Jabeur, TUN
WI: Ashleigh Barty, AUS
AO: Grace Min, USA
[2012]
AO: Taylor Townsend, USA
RG: Annika Beck, GER
WI: Eugenie Bouchard, CAN
US: Samantha Crawford, USA
[2013]
AO: Ana Konjuh, CRO
RG: Belinda Bencic, SUI
WI: Belinda Bencic, SUI
**RECENT BACK-TO-BACK JR. SLAM CHAMPIONS**
1997 Cara Black, ZIM (WI/US)
2000 Maria-Emilia Salerni, ARG (WI/US)
2003 Kirsten Flipkens, BEL (WI/US)
2006-07 Anastasia Pavlyuchenkova, RUS (US/AO)
2013 BELINDA BENCIC, SUI (RG/WI)
*2011-13 WTA FINALS*
18...Maria Sharapova (7-11)
17...Serena Williams (15-2)
17...Victoria Azarenka (11-6)
13...Caroline Wozniacki (8-5)
11...Petra Kvitova (9-2)
10...Agnieszka Radwanska (8-2)
10...Li Na (4-6)
8...Sara Errani (5-3)
8...MARION BARTOLI (3-5)
*WORST 2013 WTA FINAL WIN PCT. - 2+*
.000 - SABINE LISICKI (0-3)
.000 - Carla Suarez-Navarro (0-2)
.333 - Sara Errani (1-2)
.333 - Li Na (1-2)
.400 - Maria Sharapova (2-3)
*WTA 2013 FINALS - BY NATION
12...Russia (7-5)
9...United States (6-3)
7...GERMANY (1-6)
5...Czech Republic (2-3)
4..China (1-3)
4...Spain (1-3)
3...Romania (3-0)
3...Belarus (2-1)
**MOST 2013 CHAMPIONS - BY NATION**
4...Russia (Kirilenko/Pavlyuchenkova/Sharapova/Vesnina)
3...Italy (Errani/Schiavone/Vinci)
2...Czech Republic (Kvitova,Ka.Pliskova)
2...FRANCE (Bartoli,Cornet)
2...Romania (Halep,Niculescu)
*U.S. OPEN SERIES WINNERS - WOMEN*
2004 Lindsay Davenport, USA
2005 Kim Clijsters, BEL *
2006 Ana Ivanovic, SRB
2007 Maria Sharapova, RUS
2008 Dinara Safina, RUS
2009 Elena Dementieva, RUS
2010 Caroline Wozniacki, DEN
2011 Serena Williams, USA
2012 Petra Kvitova, CZE
--
* - also won U.S. Open title
*RECENT WIMBLEDON MEN'S DOUBLES CHAMPIONS*
2006 Bob Bryan & Mike Bryan, USA/USA
2007 Arnaud Clement & Michael Llodra, FRA/FRA
2008 Daniel Nestor & Nenad Zimonjic, CAN/SRB
2009 Daniel Nestor & Nenad Zimonjic, CAN/SRB
2010 Jurgen Melzer & Philipp Petzschner, AUT/GER
2011 Bob Bryan & Mike Bryan, USA/USA
2012 Jonathan Marray & Frederik Nielsen, GBR/DEN
2013 Bob Bryan & Mike Bryan, USA/USA
**SLAM DOUBLES TITLES - MEN's TEAMS, OPEN ERA**
15...BOB BRYAN & MIKE BRYAN
11...Todd Woodbridge & Mark Woodforde
7...Peter Fleming & John McEnroe
7...John Newcome & Tony Roche *
--
* - also won 5 pre-Open era titles
**CAREER DOUBLES TITLES - ATP**
[teams]
91...BOB BRYAN & MIKE BRYAN
61...Todd Woodbridge & Mark Woodforde
57...Peter Fleming & John McEnroe
57...Bob Hewitt & Frew McMillian
[individual]
93...MIKE BRYAN
91...BOB BRYAN
83...Todd Woodbridge
80...Daniel Netor
78...John McEnroe
78...Tom Okker
Yowza... that's a lot of lists!


TOP QUALIFIER:
Petra Cetkovska/CZE
TOP EARLY-ROUND (1r-2r):
#1 Serena Williams/USA
TOP MIDDLE-ROUND (3r-QF):
#23 Sabine Lisicki/GER
TOP LATE-ROUND (SF-F):
#15 Marion Bartoli/FRA
TOP QUALIFYING MATCH:
Q3: #11q Mariana Duque-Marino/COL d. An-Sophie Mestach/BEL 6-7/6-3/8-6
TOP EARLY-RD. MATCH (1r-2r):
2nd Rd. - (Q) Michelle Larcher de Brito/POR d. #3 Maria Sharapova/RUS 6-3/6-4
TOP MIDDLE-RD. MATCH (3r-QF):
4th Rd. - #23 Sabine Lisicki/GER d. #1 Serena Williams/USA 6-2/1-6/6-4
TOP LATE-RD. MATCH (SF-F/Jr.):
SF - #23 Sabine Lisicki/GER d. #4 Agnieszka Radwanska/POL 6-4/2-6/9-7
TOP UNDER-THE-ROOF MATCH:
QF - #4 Agnieszka Radwanska/POL d. Li Na/CHN 7-6/4-6/6-2 (partial under roof)
=============================
FIRST WINNER:
Lesia Tsurenko/UKR (def. Arruabarrena-Vecino/ESP)
FIRST SEED OUT:
#5 Sara Errani/ITA (lost to Puig/1st Rd.)
UPSET QUEENS:
Czech Republic
REVELATION LADIES:
Australia/New Zealand
NATION OF POOR SOULS:
Great Britain (1-6 in 1st Rd.)
LAST QUALIFIERS STANDING:
Eva Birnerova/CZE, Petra Cetkovska/CZE & Michelle Larcher de Brito/POR (all 3rd Rd.)
LAST WILD CARD STANDING:
Alison Riske/USA (3rd Rd.)
LAST BRIT STANDING:
Laura Robson/GBR (4th Rd.)
IT ("Upstart"):
Michelle Larcher de Brito, POR (def. #3 Sharapova/2nd Rd.)
Ms.OPPORTUNITY:
#20 Kirsten Flipkens/BEL
COMEBACK PLAYER:
#15 Marion Bartoli/FRA
CRASH & BURN:
#13 Nadia Petrova/RUS (1st Rd./Ka.Pliskova; third straight 1st Round slam loss)
ZOMBIE QUEEN:
Eugenie Bouchard/CAN (escaped early-round carnage, winning after being down 7-5/5-4 vs. G.Voskoboeva, with Kazakh serving for match, in 1st Rd.)
DOUBLES STAR:
Nominees: A.Barty/AUS, K.Mladenovic/FRA, L.Raymond/USA, Hsieh/Peng (TPE/CHN), Krejcikova/Siniakova (CZE/CZE)
JUNIOR BREAKOUT:
Louisa Chirico/USA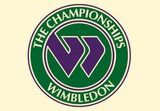 All for Day 12. More tomorrow.