RG.4- Down and Out in Paris... way down
In the words of Serena Williams,
"It was one of those days."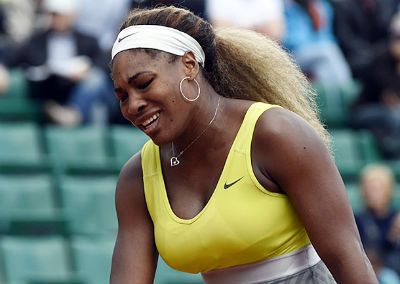 Umm, well. Not to contradict the world #1, but it really wasn't. In truth, it was worse. Much worse.


Before Serena took the court on Day 4, though, big sister Venus opened Wednesday's play against 19-year old up-and-coming Anna Schmiedlova in her own 2nd Round encounter. The Slovak entered the day having never strung together back-to-back tour level main draw wins, but had previously knocked out veteran Zheng Jie this week in Paris.

The early nature of the a.m. match, in chilly weather, made one wonder about Venus' ability to be in good form in a long battle, as anything less than perfect conditions since her auto-immune disease diagnosis often raises potential red flags. In the opening stages of the match, though, she seemed fine. Attacking Schmiedlova's serves with unusual gusto, Williams won the 1st set and was up a break in the 2nd at 2-1. Thing is, she was also up a set and a break in Melbourne in January, only to eventually lose to Ekaterina Makarova.

Slam history was about to repeat itself.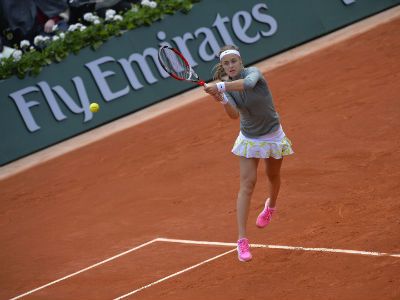 Schmiedlova, another of the long line of tennis-playing sisters (she has a younger sibling, Kristina) on tour seemingly given birth to by the Williams clan, soon led 4-2 and Williams seemed tired. Her inconsistent shots began to turn the match. Serving at 5-3, an error from Venus allowed Schmiedlova to claim the 2nd set.

In the 3rd, the Slovak opened with a break of serve. A game later, Schmiedlova saved two break points to hold and collect her seventh game in the last eight after having been down a break in the 2nd. In game #3, Venus held game points, but the teenager swatted a service return winner with a broken string on her racket to get to break point. After Williams narrowly missed an ace in the corner, she double-faulted to give Schmiedlova a 3-0, two-break lead.

In the face of a career moment, the lean blonde maintained her cool, but she still put up an error that led to Venus getting back one of the breaks. Williams saved a break point to hold for 3-4, but Schmiedlova followed up with a beautiful crosscourt forehand passing shot to get to game point on her own serve. A long Venus shot put the Slovak a game from victory. She had two match points in game #9, but Williams managed to hold and force her opponent to serve things out at 5-4.

Again, she refused to blink.

On match point #3, Schmiedlova fired an angled backhand crosscourt winner that barely cleared the net before bouncing into the short service box, out of reach of Williams. The 2-6/6-3/6-4 victory is the teen's first over a Top 30 player, while Venus has now lost before the 3rd Round in ten of her last eleven slams.

Serena had taken the court for her match with Spain's Garbine Muguruza as Venus was down 3-4 in the 3rd set. Even after a good performance in the 1st Round on Sunday, the lingering image from Williams' last match was the look of displeasure, dissatisfaction and frustration on her face throughout the afternoon.

As it turned out, thing wouldn't get better. Not at all.

After missing most of 2013 with an ankle injury, hard-hitting world #35 Muguruza came out of the gate on fire in January. She won eleven straight matches while becoming a first-time tour singles champion in Hobart and advancing to the 4th Round at the Australian Open. She opened well there, pressing Aga Radwanska with hard groundstrokes early in that match, but the Pole got them all back and seemed to literally break the spirit of the 20-year old. Since then, she's often found herself in good positions in other matches, only to squander leads against players with fewer mind games and trick shots in their tennis bags than A-Rad. Lately, though, Muguruza has been better down the stretch in matches, and the optimism and post-match smile has returned to her game.

Still, a 2nd Round match-up with Serena seemed like a mountain too steep to climb. A record of 0-7 against Top 8 players, without a single set won, wasn't a stat that seemed to bode well for success, either. Muguruza had never before even faced a world #1.

Not that that stopped her.

Armed with a game plan very similar to the one employed by a 17-year old Russian at Wimbledon a decade ago, Muguruza's tactic of firing power shots down the middle of the court effectively prevented Williams from getting the sort of angles necessary to take over rallies with her power. She was aggressive early and raced to a 5-1 lead. Serving for the set, Muguruza "pulled a Serena" by firing an ace to get to set point, then Williams sprayed a return to give the Spaniard a 6-2 win.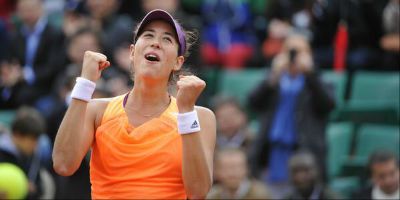 In the past, Serena might have turned things around after that, but not today. Instead, Muguruza went up another early break, then went up two at 4-1 when Williams double-faulted twice in the same game. Rather than fold down the stretch, Muguruza's mojo continued. She got a huge hold from love/40 down to lead 5-1. Two games later, she put together a ROUTINE hold to win 6-2/6-2, dispatching Serena just sixty-three minutes after Venus' loss. Serena has never lost so few games in a grand slam defeat.

This is just the fourth time that both Williams Sisters have lost on the same day in a slam, but two of those occasions have come in the last four years.

Venus' loss in understandable. With her Sjogren's, matches where fatigue weigh her down are always a potential pitfall, and she did often look tired down the stretch in her match with the teenager. It's something you look for on one of her own "bad days." It's because of that that any win from the 34-year old Venus is now considered a good one.

With Serena, though, even as she nears her 33rd birthday this September, we expect more. One day we won't, but as of right now we still do.

So far in 2014, Serena just hasn't been the dominant, single-minded destructive force of nature she was over the 18-month stretch that followed her 1st Round loss in Paris to Virginie Razzano in 2012. This spring, she's been more like one of the previous versions of herself -- she can be great (Rome) or frustratingly well-below-average on a tournament-by-tournament basis. Today was especially bad. Actually, using a word I don't think I've ever even thought of uttering about a Serena match, her effort and play today were just this side of "pathetic."



Really, she may have gone over to "the other side," when you look at some of her stats. She won just 55% of her 1st serve points, and 27% on her 2nd. Her serve -- the best ever in women's tennis -- was broken in five of eight games. She hit just eight winners to twenty-nine unforced errors. And this is her first 2nd Round exit at a slam since the Australian Open in 1998, versus Venus in her slam debut, a match that would have been the only all-Sister meeting to occur earlier in a tournament than the one that would have happened in the 3rd Round in Paris has they won today to set up a their twenty-fifth career head-to-head match on Friday.

In her post-match press conference, Serena was asked how she feels about her lackluster opening months of 2014. After pausing and slightly chuckling in irritation, she said, ""My first few months I don't think has been great at all. I haven't gotten past the 4th Round of a grand slam this year. I have a couple words to describe it, but I think that would be really inappropriate, so I'm going to leave it at that."

Judging by the look on her face, I'm guessing one of those words might have rhymed with "itty." I'm just sayin'.

In the past, Williams' words about going back and working to make sure she "never loses another match" would be the sort of thing that would/should strike fear in minds and hearts in the upcoming Wimbledon field. In 2014, though, one has to wonder if that'll be the case come SW19.

As for Muguruza, though, it was a great day. One in which she could feel like a giant. "Before I felt very small," she said, "but today I thought, I'm not going to feel very small."

As a child, Serena was the Spaniard's favorite player. She admitted after the match that she would watch -- analyze -- her idol's matches on television, then try to emulate her in practice. "Since I was a child, I thought, oh, I want to play against Serena on center court. And today was the day, and I think I did very good."

Meeting Williams at the net after her biggest career victory, Muguruza said her idol offered her encouragement. "She said that if I continue playing like this, I can win the tournament," Muguruza revealed, adding, "I said, I will try. I will try!"

Crazier things have happened in slams past... a few times, even at this very tournament.

Rage on, Garbi. Rage on.









=DAY 4 NOTES=
...of course, after Serena's loss the "Song of the Day" for Maria Sharapova was pretty obvious:



She still had to play Tsvetana Pironkova, though. And that's always a dangerous proposition in a slam on a day where upsets are cropping up all over the grounds.

For a bit, it looked liked Sharapova might be taken to the wire by the Bulgarian, too. The Weeping Angel went up an early break and sustained it until she was serving up 4-3. Sharapova got the break there, though, and got into her groove from there on out as Pironkova was bothered by a hip injury and was treated by medical staff after the 1st set. Sharapova ultimately won 7-5/6-2 to fill the previously-vacated position as the new favorite to win this Roland Garros (just like she did in 2012, the last time Serena lost early in Paris).

Then again, Sharapova still might have to work to get past the winner of #9 Dominika Cibulkova and #19 Samantha Stosur in a possible Round of 16 match. The Slovak and Aussie have slipped through the first two rounds rather quietly, not dropping a set en route to their upcoming 3rd Round meeting. Cibulkova took out Tamira Paszek today, while Stosur handled Yvonne Meusburger.

...elsewhere, while other North Americans around her were losing their heads, Genie Bouchard kept hers.

The Canadian dropped the opening set to Julia Goerges, but then took a six-minute break off court before the start of the 2nd. She came back out and took the match 2-6/6-2/6-1. The #18 seed may now be considered the favorite in her section -- with #8 Angelique Kerber, #31 Daniela Hantuchova and her own next opponent, unseeded Johanna Larsson -- to reach the QF.

As things stands, with the Yaroslava Shvedova/Pauline Parmentier match still to finish, the quarterfinalist from the Williams Quarter will come from those two and Muguruza, Schmiedlova and Mona Barthel, who advanced past Sabine Lisicki when an early fall eventually led to a wrist injury and a retirement at 6-1/3-0.




Sigh.

...meanwhile, (clears throat) #3 Aga Radwanska is not only the highest seed remaining in her quarter, but in (clears throat again) the entire women's draw. She knocked off Karolina Pliskova 6-3/6-4 today. But things might get sticky from here on out. She'll next face a dangerous Ajla Tomljanovic, who will have to fight off the big stage nerves that got the best of her in Melbourne against Sloane Stephens. The match after that could be an even sterner test, as it would be against the winner of #14 Carla Suarez-Navarro vs. wild card Taylor Townsend. CSN once again survived today. After coming back from big deficits in the 1st and 2nd sets in the 1st Round against Yuliya Beygelzimer, the Spaniard had to outlast qualifier Timea Bacsinszky in a 7-5/1-6/6-4 match today.

Townsend had an ever crazier time of things on Day 4, though.

The 18-year old Bannerette, showing some fierce power, as well as an actual ability to put together an adept sequence of shots, Townsend took control of her match against #20-seed Alize Cornet, lost it in the face of a highly partisan French crowd, then showed some highly-tuned refocusing skills by gaining control again, only to STILL have to claw her way to the finish line as the Pastry very nearly put together a second amazing, Zombie-like comeback from the dead in the closing moments of the match.

The American, in her first career slam main draw, took a two-break lead at 6-4/4-1, only to have the largeness of the moment -- and loud nature of the crowd support of the fiery Cornet -- allow errors to creep into her game. The Frenchwoman scrambled back to take the 2nd set, but Townsend rebounded to take another two-break lead in the 3rd. Her hold in game #6 gave her a 5-1 lead, but even as Cornet crept back into the match Townsend never lost her head as some young players in such a situation for the very time might have permitted to occur.

After Townsend failed to convert four match points on Cornet's serve, she got her first chance to serve things out at 5-2. She couldn't. Cornet, still dangling on the edge of the match cliff and hoping for Townsend to fold, held serve and forced the American to try to serve things out again at 5-4. If she'd failed to do so, things could have gotten really wild -- or ugly, depending on how far the French crowd might have chosen to go in support of Cornet -- down the stretch. But those moments never came, as Townsend held firm, and two Cornet forehand errors ended the match as the American advanced with a 6-4/4-6/6-4 win in maybe the best women's match so far at this slam.




Townsend, coached by former Wimbledon finalist Zina Garrison, is the youngest American to reach the RG 3rd Round since 2003, when Ashley Harkleroad (talk about a name from the past) did so. If Townsend defeats CSN she'd be the youngest Bannerette to reach the Round of 16 at Roland Garros since 1998 (guess who -- that year it was 16-year old Serena AND a 17-year old Venus).

On Tennis Channel, Rennae Stubbs and Martina Navratilova were about as effusive in praise -- and rooting vigor, for that matter -- when it came to Townsend as I can remember from either of them in the past with anyone, save for maybe Martina with Petra Kvitova a few years ago. Townsend's issues with the USTA concerning her weight in the past probably makes it easier to pull for her success, too. Honestly, she probably still could stand to lose a bit, but her movement doesn't seem to be hindered, and her smart play surely put her in good position today.

...the doubles action has begun, and Francesca Schiavone didn't last long there, either. She and Silvia Soler-Espinosa lost their 1st Round match to the team of Lucie Hradecka & Michaella Krajicek.

...Awards updates: Bacsinszky and Paszek's losses today leave Heather Watson and Kiki Bertens battling it out for Last Qualifier Standing, while Townsend's win means she's got a leg up on Pauline Parmentier (until she finishes her 2nd Rounder) for Last Wild Card Standing. Of the four French women in the 2nd Round, Cornet and Claire Feuerstein are now gone, with Parmentier and Kristina Mladenovic still with chances to grab sole possession of Last Pastry Standing honors.

...LIKE FROM DAY 4:

-- Andy Murray once again proving to be the biggest fan of women's tennis on the ATP tour. From @andy_murray:

"How good is Taylor Townsend! #talent"

Said Townsend in return. From @Taylor_Townsen -

"Thanks Thanks a lot Andy!!! :)"

...SINCERE APOLOGY FROM DAY 4:

-- sorry, Serena. I should never have unleashed the "Kuznetsova Curse" on you. You're only human, after all.

...and, finally, someone just reached a half a million fans on Facebook!













*VENUS & SERENA'S WORST COMBINED SLAMS*


Both lost on same day: 2004 RG, 2008 RG, 2011 Wimb, 2014 RG
Both out before the 3rd Round: 2012 RG, 2014 RG
Both out before the 4th Round: 2006 AO, 2008 RG, 2012 RG, 2014 RG



*RG "CRASH-AND-BURN" WINNERS*


2008 Serena Williams, USA (lost 3rd Rd.)
2009 Elena Dementieva, RUS (lost 3rd Rd.)
2010 Dinara Safina, RUS (lost 1st Rd.)
2011 Kim Clijsters, BEL (lost 2nd Rd.)
2012 Serena Williams, USA (lost 2nd Rd.)
2013 Caroline Wozniacki, DEN (lost 2nd Rd.)
2014 Serena Williams/USA (2nd Rd.) & Li Na/CHN (1st Rd.)



*SERENA WILLIAMS at THE SLAMS - Rd.-by-Rd.*


54-1...1st Round ['12 RG: Razzano]
52-2...2nd Round ['98 AO: Venus; '14 RG: Muguruza]
45-7...3rd Round
37-8...4th Round
24-13...Quarterfinals
21-3...Semifinals [Venus '00, Henin-H. '03, Clijsters '09]
17-4...Finals [Venus '01, Sharapova '04, Venus '08, Stosur '11]






TOP QUALIFIER:

Grace Min/USA




TOP EARLY-ROUND (1r-2r):

xx


TOP MIDDLE-ROUND (3r-QF):

xx


TOP LATE-ROUND (SF-F):

xx


TOP QUALIFYING MATCH:

Q2: Cagla Buyukakcay/TUR d. Alberta Brianti/ITA 6-3/5-7/10-8




TOP EARLY-RD. MATCH (1r-2r):

xx


TOP MIDDLE-RD. MATCH (3r-QF):

xx


TOP LATE-RD. MATCH (SF-F/Jr.):

xx


=============================




FIRST VICTORY:

Aga Radwanska/POL (def. Sh.Zhang/CHN)




FIRST SEED OUT:

#25 Kaia Kanepi/EST (lost 1st Rd. to Niculescu/ROU)




UPSET QUEENS:

The French




REVELATION LADIES:

The Spaniards




NATION OF POOR SOULS:

The Chinese (0-4 in 1st Rd.)


LAST QUALIFIERS STANDING:

in 2nd Rd: T.Bacsinszky/SUI(L), K.Bertens/NED, T.Paszek/AUT(L), H.Watson/GBR


LAST WILD CARD STANDING:

in 2nd Rd.: C.Feuerstein/FRA(L), P.Parmentier/FRA, T.Townsend/USA(W)


LAST PASTRIES STANDING:

in 2nd Rd.: A.Cornet(L), C.Feuerstein(L), K.Mladenovic, P.Parmentier
MADEMOISELLE/MADAM OPPORTUNITY: xx
IT "??": Nominees: K.Mladenovic/FRA, T.Townsend/USA, A.Schmiedlova/SVK, G.Muguruza/ESP


COMEBACK PLAYER:

Nominee: S.Stosur/AUS


CRASH & BURN:

#1 Serena Williams/USA (DC, lost 2nd Rd./Muguruza) & #2 Li Na/CHN (lost 1st Rd./Mladenovic - 1st AO champ out early since 2000)




ZOMBIE QUEEN:

xx
JOIE DE VIVRE: Nominee: Aga Radwanska's dress, K.Mladenovic/FRA


DOUBLES STAR:

xx


AMG SLAM FUTILITY UPDATE:

Medina-Garrigues lost in second round of qualifying to Smitkova/CZE (ends streak of 41 con. appearances in slam main draws)


JUNIOR BREAKOUT:

xx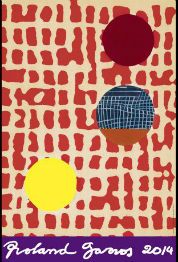 All for Day 4. More tomorrow.