Wk.21- 20 is the new 30
The WTA crowned two more 20-year old first-time singles champions over the weekend, running the number this season to an impressive four (
there was also a 21-year old, by the way
) just five months into 2014.
So far, still, none of them have been named Sloane.


This week, it was Genie Bouchard who ceased being a "lady in waiting" in Nurnberg...




While Monica Puig lived it up in Strasbourg...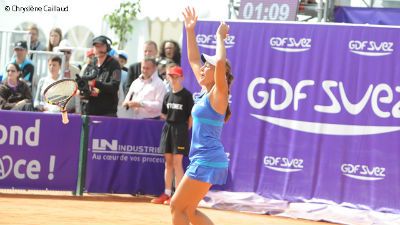 And onto Paris we go. Well, after this...



*WEEK 21 CHAMPIONS*
STRASBOURG, FRANCE (Int'l $250K/RCO)
S:

Monica Puig/PUR def. Silvia Soler-Espinosa/ESP 6-4/6-3


D:

Barty/Dellacqua (AUS/AUS) d. Bua/Seguel (ARG/CHI)
NURNBERG, GERMANY (Int'l $250K/RCO)
S:

Eugenie Bouchard/CAN def. Karolina Pliskova/CZE 6-2/4-6/6-3


D:

Krajicek/Ka.Pliskova (NED/CZE) d. Olaru/Peer (ROU/ISR)

PLAYER OF THE WEEK:
Eugenie Bouchard/CAN

...after some up-and-down months since reaching the Australian Open semifinals, Bouchard danced back into the spotlight -- on clay, no less -- in Nurnberg, becoming just the second Canadian woman in the last twenty-six years to latch onto a tour singles title, and only the sixth to EVER do so. In fact, with her maiden title in hand, Bouchard is just one win away from tying Carling Bassett-Seguso and Helen Kelesi for the all-time Canadian lead in career titles. Not that she didn't have to collect herself to just get her first. In the final, she led Karolina Pliskova 6-2/4-2, but ended up being forced to three sets when she couldn't close things out. No worries, though, she finally did it.


=============================




RISERS:

Ashleigh Barty/Casey Dellacqua (AUS/AUS) and Karolina Pliskova/CZE


...the Aussies had had zero success on clay before last week, but now they have their first title on the surface after four times winning match tie-breaks en route to the title in Strasbourg. In the final against Patricia Bua & Daniela Seguel, Barty & Dellacqua trailed 6-4/5-1, but battled back to win their second career title (they won on the grass in Birmingham last year) after saving three match points against the South Americans. Karolina is the only Pliskova sister with a singles crown, having won in Kuala Lumpur in '13. She didn't get #2 in Nurnberg, but she did reach the finals of both the singles and doubles. After wins over #1-seed Angelique Kerber and Elina Svitolina in the SF, Pliskova advanced to her second singles final this year, where she lost in three sets to Bouchard. She's one of six to reach finals on both hard and clay courts in '14, having played in the Pattaya decider in February. She rebounded later on Saturday with Michaella Krajicek, grabbing her second career doubles title. She won in Linz last season with sister Kristyna... so now she's the only Pliskova with two doubles titles, as well.


=============================




SURPRISES:

Monica Puig/PUR and Silvia Soler-Espinosa/ESP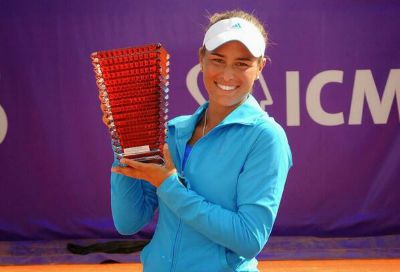 ...20-year old Puig and 26-year old Soler-Espinosa faced off in the Strasbourg final this weekend, with the confident Puerto Rican handling the Spaniard in straight sets, showing the same sort of fire that characterized her back-to-back slam victimizing of "First Seeds Out" at last year's Wimbledon (Petrova) and Roland Garros (Errani). Prior to this past week, though, Puig's best tour results were a trio of QF runs. Wins over Johanna Larsson, Mirjana Lucic-Baroni, Andrea Petkovic, Madison Keys and SSE changed all that as, armed with her #PicaPower Twitter hashtag, she became the first player from her nation to ever lift a tour singles trophy. Soler-Espinosa had a long week (in a good way), making her way through qualifying and winning eight matches in eight days to reach her first career final. Her wins included upsets over Peng Shuai, Camila Giorgi (even after nearly blowing a 5-0 3rd set lead), and Christina McHale (she saved MP). While she didn't become the fourth first-time champion to hail from Spain in '14, she is the third first-time finalist from her country just this season, and her #118 ranking is the second-lowest by any finalist this year (#137 Jovana Jaksic in Monterrey).


=============================




VETERAN:

Michaella Krajicek/NED


...the (still only) 25-year old Krajicek claimed her fifth career tour doubles title by winning in Nurnberg with Pliskova. It's her second final this season, having shared the Auckland runner-up honors wih Lucie Hradecka back in January. She and Hradecka won the doubles at the $100K in Prague last week, one of two ITF doubles wins in '14 (she's taken home a pair of ITF singles crowns, too). This was Krajicek's thirty-first career professional singles and doubles title.


=============================




COMEBACK:

Karin Knapp/ITA


...the 26-year old Italian was the star of Italy's Fed Cup win over the U.S. in February, but aside from putting a scare into Maria Sharapova in Melbourne she's done precious little else in 2014. Until last week. In Nurnberg, she strung together wins over Shahar Peer, Polona Hercog and (wait for it) Caroline Garcia to reach the semifinals. It's her first multiple-win week at a WTA event since Luxembourg last October.


=============================




FRESH FACES:

Madison Keys/USA and the UCLA Bruins




...in Strasbourg, Keys reachd her third career tour semifinal, and her second this season. The 19-year old got wins over Maria-Teresa Torro-Flor, Alison Riske and Julia Goerges. She'll face Sara Errani in the 1st Round in Paris. Meanwhile, in Athens, Georgia, the NCAA tennis championships are under way. The UCLA Bruins claimed the women's team title with a 4-3 win in the final over the North Carolina Tar Heels. In singles play, NCAA #2 Robin Anderson (Jr.) got a huge win over #1 Jamie Loeb (Fr.), winning 6-2/6-2 to avenge a pair of major final losses to the UNC Freshman in last fall. Still, Loeb sported a 50-3 season record heading into singles championship play after the team event. UCLA Freshman Kyle McPhillips clinched the win by fighting hard to pull out a fifteen-minute final game against Caroline Price. After seven deuces, McPhillips won on her fourth match point and was promptly mobbed by her teammates. Here's Colette Lewis' recap of the final over at Zoo Tennis.


=============================




DOWN:

Caroline Garcia/FRA & Alize Cornet/FRA


...if the Pastries were looking for some momentum heading into Roland Garros, well, they didn't get it. Cornet, the defending champion in Strasbourg, was ousted in the 1st Round by Camila Giorgi. Meanwhile, in Nurnberg, Garcia had to battle past Julia Glushko to avoid a similar opening match defeat after failing to put away the Israeli after leading 6-4/5-3. She ended up having to come back from a break down in the 3rd to advance, then lost in the 3rd Round to Karin Knapp in another tough battle battle that ended at 6-7(9)/6-4/6-4. On the bright side, Garcia got a few extra days rest before her 1st Round encounter with AnaIvo in Paris.


=============================






1. Strasbourg SF - Soler-Espinova d. McHale
...5-7/7-6(6)//6-3. McHale served at 7-5/5-3, then led 5-1 in the 2nd set tie-break, holding a match point. Ouch.


=============================


2. Strasbourg Final - Puig d. Soler-Espinosa
...6-4/6-3. She's already changed her Twitter profile pic to one of her holding up the hardware. Said Puig, "It's amazing to do this coming from such a small island, where tennis isn't necessarily recognized as one of the main sports. But all of the athletes there always represent their country as best they can, and I'm just happy I'm able to be here playing tennis not only for myself, but for my country too."


=============================


3. Strasbourg Doubles Final - Barty/Dellacqua d. Bua/Seguel
...4-6/7-5/10-4. Down 6-4/5-1, the Aussies were finally tired of having to accept runners-up trophies (as they did in three of their four finals before Sunday) in post-match ceremonies.


=============================


HM- Strasbourg 2nd Rd. - Giorgi d. Cornet
...6-4/1-6/6-3. Giorgi leads the tour this season in wins over #1 seeds. She also took out Vinci in Kuala Lumpur, and Sharapova in Indian Wells.


=============================






1. Nurnberg Final - Bouchard d. Karolina Pliskova
...6-2/4-6/6-3. Bouchard squandered a 6-2/4-2 lead, but still managed to make Canada (along with Puig and PUR) the sixteenth different nation to produce a tour singles champ in 2014. Hopefully she won't get a head as big as that wig.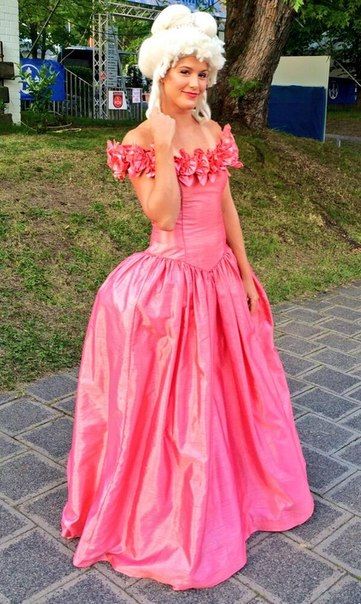 =============================


2. Nurnberg Doubles Final - Michaella Krajicek/Karolina Pliskova d. Olaru/Peer
...6-0/4-6/10-6. Two sisters -- just not siblings of each other -- proved to be just enough to prevent Olaru from defending her half of the doubles crown she won in this event last year with Valeria Solyvyeva.


=============================


3. Nurnberg SF - Karolina Pliskova d. Svitolina
...2-6/6-1/6-2. While Pliskova went on to play in the final (and win the doubles title, too), Svitolina had to settle for reaching her first semifinal of the season.


=============================






...a Mer-zarenka sighting? Didn't M.Night Shyalmalan make a movie about this a while back?







**2014 FIRST-TIME CHAMPIONS**


Sydney - Tsvetana Pironkova (BUL, age 26)
Hobart - Garbine Muguruza (ESP, age 20)
Rio - Kurumi Nara (JPN, age 22)
Bogota - Caroline Garcia (FRA, age 20)
K.Lumpur - Donna Vekic (CRO, age 17)
Marrakech - M-T. Torro-Flor (ESP, age 21)
Oeiras - C.Suarez-Navarro (ESP, age 25)
Strasbourg- MONICA PUIG (PUR, age 20)
Nurnberg - EUGENIE BOUCHARD (CAN, age 20)



**CANADIANS IN THE WTA**




[career titles]


2 - Carling Bassett-Seguso (1983-87)
2 - Helen Kelesi (1986-88)
1 - EUGENIE BOUCHARD (2014)
1 - Aleksandra Wozniak (2008)
1 - Jill Hetherington (1988)
1 - Patricia Hy-Boulais (1986)


[in Top 20]


Carling Bassett-Seguso
Helen Kelesi
EUGENIE BOUCHARD



**2014 LOW-RANKED SEMIFINALISTS**


#160 Nasstasja Burnett/ITA - Rio (SF)
#140 Belinda Bencic/SUI - Charleston (SF)
#137 Jovana Jaksic/SRB - Monterrey (RU)
#126 Andrea Hlavackova/CZE - Pattaya (SF)
#118 SILVIA SOLER-ESPINOSA/ESP - Strasbourg (RU)



**2014 ALL-UNSEEDED FINALS**


Dubai - Venus Williams/USA (WC) d. Alize Cornet/FRA
Marrakech - Maria-Teresa Torro-Flor/ESP d. Romina Oprandi/SUI
STRASBOURG - Monica Puig/PUR d. Silvia Soler-Espinosa/ESP (Q) #
--
# - all-unseeded semifinals



**2014 BEST QUALIFIER RESULTS**




[Champion]


Sydney - Tsvetana Pironkova, BUL (#107)
Hobart- Garbine Muguruza, ESP (#58)


[Runner-Up]


Strasbourg - SILVIA SOLER-ESPINOSA, ESP (#118)


[Semifinals]


Hobart - Estrella Cabeza-Candela, ESP (#114)
Rio - Nastassja Burnett, ITA (#160)












=RG Q-AWARDS=




Q-PLAYER OF THE WEEK:

Grace Min, USA (#132)


...the 20-year old Bannerette took out Eva Birnerova, Ayumi Morita and #1 Q-seed Irina-Camelia Begu (6-4/6-0!!) to reach her second consecutive RG main draw via a successful qualifying run. Min just missed out on winning the USTA's wild card berth (she finished second in the race) that was ultimately claimed by Taylor Townsend.


RISERS:

Kiki Bertens/NED (#151) & Ksenia Pervak/RUS (#160)


...both are 22, but neither have ever won a main draw match at RG. Bertens gets another chance (she's 2-8 career at slams) after Q wins over Lucie Hradecka, Melanie Oudin and Yulia Putintseva. Pervak, 0-3 in RG main draws, had the "good luck" to play Vesna Dolonc in the final qualifying round. But "bad luck" always follows the Serb, so Pervak will now face Maria Sharapova in the 1st Round in Paris.


SURPRISE:

Sofia Shapatava/GEO (#203)


...the 25-year old Georgian has never ranked above #200, but now she'll get a chance to play in a grand slam for very first time. Wins over Alla Kudryavtseva and Olivia Rogowska paved the way.


VETERANS:

Yuliya Beygelzimer/UKR (#161) & Aleksandra Wozniak/CAN (#152)


...Beygelzimer, 30, has never won a grand slam main draw match (going 0-8 in her career), but this is her second straight successful qualifying run in Paris. Her RG appearances are her only slam main draws since 2007. Still, she enters the Paris action with good momentum, with wins over An-Sophie Mestah, Alexandra Panova and #4 Johanna Konta (with a love 3rd set over the Brit to secure the MD spot). 26-year old Wozniak's days as a five-time Canadian Player of the Year might be over, but she IS the only other woman from her country not named Genie who has won a tour singles title in the last 26 years. Her Q-run, highlighted by a win over Alexandra Dulgheru, gives A-Woz a shot in the same tournament where she had her best-ever slam result (4th Round) back in 2009.


COMEBACKS:

Heather Watson/GBR (#92) & Timea Bacsinszky/SUI (#113)


...Watson's climb back from her illness-plagued '13 continues. A week ago, she won a $100K challenger, and this weekend she completed her second straight successful slam qualifying run. The Brit hasn't won a slam 1st Round match since the 2013 AO. Bacsinszky, 24, will be playing her first slam MD match since the 2012 U.S. Open.


FRESH FACES:

Danka Kovinic/MNE (#106) & Maryna Zanevska/UKR (#139)


...Kovinic, 19, is the only teen who made it through qualifying (she helped her own cause in that matter, defeating Ana Konjuh in the Q2), and will next make her slam MD debut. Zanevska, a product of Justine Henin & Carlos Rodriguez's Sixth Sense Academy (Shyamalan's not involved in that, though), also now reaches her first slam main draw. The 20-year old began her Q-rounds with a double-bagel win, then ended it with victories over Zheng Saisai and #3-seeded Timea Babos.


ALSO:

Michelle Larcher de Brito/POR (#116) & Tamira Paszek/AUT (#159)


...MLDB, 21, finally reaches her first RG main draw since 2009 after four straight years of being sent out in qualifying. Paszek is just 1-6 in RG main draw matches, last winning in 2007, but the sight of her in a slam draw still might strike fear in someone. Not as much as it would if this was Wimbledon, but still.


DOWN:

Irina-Camelia Begu/ROU


...the #1-seed was looking for her second straight successful slam qualifying run, but she came up short in her weather-delayed Saturday final round match, being sent out via a love 3rd set by Grace Min.


WILD CARDS:

Ashleigh Barty/AUS, Fiona Ferro/FRA, Claire Feuerstein/FRA, Amandine Hesse/FRA, Mathilde Johansson/FRA, Alize Lim/FRA, Pauline Parmentier/FRA, Taylor Townsend/USA


LUCKY LOSER:

none so far



=QUALIFYING MATCHES=




Q1:

#19 Panova d. Gibbs 6-3/1-6/8-6


...ex-Stanford Cardinal Gibbs was preparing to win both of her back-to-back NCAA singles championships at this time the last two years.


=============================




Q2:

Smitkova d. Medina-Garrigues 7-5/6-2


....see below.


=============================








=What If They Held a Qualifying Tournament...=


Q1 - De Vroome d. Kateryna Bondarenko 6-2/6-2
Q1 - Konjuh d. Erika Sema 7-6(2)/6-4
Q1 - Buyukakcay d. #6 Hsieh Su-Wei 7-5/2-6/7-5
Q1 - Vasylyeva d. #12 Kristyna Pliskova 7-5/6-3
Q1 - Rus d. Lyudmyla Kichenok 6-2/4-6/6-2
Q1 - Ramialson d. Krisina Kucova 6-1/6-0

...and no sisters managed to win a match? They went 0-6 in Paris! Good to see K-Bond back after having a baby. Somehow, though, I doubt that she'll be lauded as a nominee for The Greatest Living Human Award just for picking up a racket as a mother. That's an honor apparently only worthy of a certain Belgian, I suspect.






*ROLAND GARROS "Q-PLAYER OF THE WEEK" WINNERS*


2006 Julia Vakulenko/UKR
2007 Timea Bacsinszky/SUI & Raluca Olaru/ROU
2008 Maria Jose Martinez-Sanchez/ESP & Yanina Wickmayer/BEL
2009 Yaroslava Shvedova/KAZ
2010 Kaia Kanepi/EST
2011 Sloane Stephens/USA
2012 Kiki Bertens/NED
2013 Anna Schmiedlova/SVK
2014 Grace Min/USA



*MEDINA-GARRIGUES' CAREER SLAM RESULTS*


0 - W
0 - RU
0 - SF
0 - QF
3 - 4th Rd.
12 - 3rd Rd.
10 - 2nd Rd.
22 - 1st Rd.
3 - lost in qualifying
==
AMG SLAM W/L TOTAL: 43-47 MD
AMG CAREER WTA SINGLES TITLES: 11


[Anna Smashnova's Slam Results]


0 - W
0 - RU
0 - SF
0 - QF
2 - 4th Rd.
7 - 3rd Rd.
10 - 2nd Rd.
30 - 1st Rd.
7 - lost in qualifying
==
SMASHNOVA SLAM W/L TOTAL: 30-49 MD
SMASHNOVA CAREER WTA SINGLES TITLES: 12

...and, finally, as always at the slams, Anabel Medina-Garrigues' time in the draw has an expiration date stamped on its forehead. At the 2014 edition of Roland Garros, that date came a little early. Before the start of main draw action, in fact.

For just the third time in the Spaniard's career, she lost in slam qualifying, falling in the second Q-round in Paris to Tereza Smitkova. Now 31, her previous Q-round losses came in 2003, at Roland Garros (Q1) and the U.S. Open (Q2). After her exit in Melbourne, AMG had lost six straight times in slam 1st Round matches, and seven straight overall slam matches dating back to Wimbledon in 2012. Her failure to reach the final 128 in Paris ends her streak of appearances in forty-one consecutive main draws at majors, a run that goes back over nine years.

Okay, now here's where I'm obliged to once again note that AMG is STILL linked in history with Anna Smashnova as the only players to ever win double-digit WTA singles titles but never reach a slam Final 8. There, that's another Daily Backspin slam ritual checked off the list... before the first actual Daily Backspin edition this slam, too.

Oh, well... keep on fighting the good fight, AMG.


All for now. The actual Day 1 Daily Backspin comes later on Sunday.