RG.1- Sisters in Arms
Day 1 was a day for sisters. Well, make that Sisters.


For the first time ever, both Serena and Venus Williams took to the court on the occasion of a Sunday start at Roland Garros, and with rain looming the rest of the week it looks like the other players who were on the schedule on Day 1 might -- for the very first time -- be glad that they were forced to exit the locker room at such an early date. Having your matches backed up on red clay can lead to some mighty cranky racket-wielders, after all.

Not surprisingly, neither sister had much difficulty advancing to the 2nd Round... though a case could have been made that 2013 RG Girls champ Belinda Bencic might have given Venus some trouble.

For a little while, with Martina Hingis watching from the stands, the New Swiss Miss DID make Venus work. At 17, though she's not the youngest player in the draw (that'd be wild card Pastry Fiona Ferro, who is two days younger), Bencic is a full Tornado (as in Black) younger than the 33-year old Williams. The teenager got a break to go up 3-2 in the 1st set, but then Venus remembered who she is, and how she wasn't going to be seeing Bencic's names in headlines by the end of the afternoon. Williams won ten of the final twelve games to advance with a 6-4/6-1 victory, breaking the Swiss teen's serve six straight times to end the match. As it is, Bencic won two more games off Venus than she did against Serena when she met the younger Sister in Madrid two weeks ago.

Yep, sounds about right.

About the time that Venus was wrapping up her match, Serena was starting hers against Pastry Alize Lim. At times, Williams appeared out of sorts, but it was seemingly mostly because she was expecting absolute perfection from herself. It didn't show on the scoreboard. Well, at least not until the final game. Serena won 6-2/6-1, but trying to serve things out was a small e-book... or at least an e-pamphlet. The final game included eight deuces and five break points for Lim before Serena finally won on her fifth match point.

Williams is now 54-1 in slam 1st Round matches, and 54-2 on clay since 2012.

So, one round down, one more to go before that potential Williams-vs.-Williams 3rd Rounder, an all-Sisters match that would come earlier in a full draw event since the first time they did so in a professional encounter in the 2nd Round of the Australian Open in 1998.

Tick-tock.













=DAY 1 NOTES=


...well, Aga Radwanska might be in England rather than France come the final weekend of this slam, but she was the first player able to escape with a smile to the proverbial "clubhouse" at this Roland Garros. The Pole, after the match began with seven consecutive breaks of serve, recorded the first main draw win of Day 1 with a 6-3/6-0 win over Zhang Shuai. She rode the momentum gathered with a mid-1st set ace to nine consecutive games won to close out the victory.

...ah, but with the good comes the bad. AKA "The First Seed Out." After #31 Daniela Hantuchova got out of some early (down a set) and late (down a break in the 3rd) trouble against Serb Jovana Jaksic to win in three, and #14 Carla Suarez-Navarro survived against qualifier Yuliya "I've got a lead, but you can have it" Beygelzimer, it was #25 Kai Kanepi who drew the short straw. The Estonian was ousted in a three-set match by Monica Niculescu, 5-7/6-3/6-1. While Kanepi has at least one slam nightmare in her past at Wimbledon (oh, remember when Petra was an up-an-comer rather than a what-is-wrong-with-her case?), she now has a pair of FSO bookends at Roland Garros, having been the first seeded player sent packing back in 2009, as well.

For a bit, it looked like CSN might be the one to suffer some sort of "Kuznetsova Curse"-related upset today. Beygelzimer led 4-1 in the 1st set, as well as 5-2, and served at 5-4. In the 2nd, the Ukrainian was up 4-0, and held a set point at 5-4. The Spaniard won 7-5/7-5, as Beygelzimer fell to 0-9 in career slam MD matches.

...no matter what happens when Caroline Garcia and Alize Cornet take the court, at least one French Pastry will be around for the 2nd Round. French women went 1-2 on Day 1, but wild card Claire Feuerstein did manage to defeat Olga Govortsova (a Belarusian who's actually in the RG draw!). The win matches her best-ever slam result, as 2nd Round result in Paris two years ago.

In other matches, Backspin "Q-Player of the Week" Grace Min didn't carry over her qualifying magic to the main draw. She gave Garbine Muguruza a scare, though. The Bannerette had a chance to win both sets she played against the Spaniard, but she won none. In the 1st set, Min led 4-2, served at 5-4 and held a set point. In the 2nd, she led 3-0 and 4-1. But Muguruza prevailed, 7-5/7-6(6).

2010 RG champ Francesca Schiavone went out 6-3/6-3 to Ajla Tomljanovic. The result is just the Italian's second time in fourteen trips to Roland Garros that her singles lifeline ended so quickly. Will this be the 33-year old's swan song in Paris? Hmmm, should I point out that the last time ('09) she lost in the 1st Round she came back a year later and won the title? Yeah, I didn't think so. Schiavone has appeared in 55 consecutive slam main draws, the most by any active woman, and is just three behind current active pro leader Roger Federer (58). The WTA record is 62 by Ai Sugiyama. The Italian already holds the record as the oldest first-time slam champ (29 years, 347 days), and ranks third in the number of slams it took her to finally win a title (behind only Marion Bartoli and Jana Novotna).

Schiavone is still in the doubles with Silvia Soler-Espinosa.

On the other end of the age spectrum, 19-year old Anna Schmiedlova, last year's Backspin RG "Q-POW," by the way, defeated veteran Zheng Jie. The Slovak faces Venus next so, yes, we're now to the point where the combined age of Williams' first two opponents in Paris is just three years more than her own total number of years spent on earth. And barely even that, as Venus will turn 34 in June.

Oh, and Tsvetana Pironkova came out of the cocoon she's been resting in since she won her title in Sydney. The Bulgarian has gone just 9-9 since taking her maiden tour title in Week 2 by winning eight qualifying and main draw matches. In Paris on Day 1, she lost the 1st set to Annika Beck, then fell down a break in the 2nd. She had the young German right where she wanted her. Pironkova won 5-7(5)/6-3/6-2. She could face Maria Sharapova in the 2nd Round. Hmmmm.

...some remaining Week 21 housekeeping:

-- China's Wang Qiang is the "ITF Circuit Player of the Week." The 22-year old won her second straight title, claiming the $25K challenger in Tianjin, China, defeating countrywoman Zhu Lin in the final. It's Wang's seventh career ITF crown.

In Karuizawa, Japan, 19-year old South Korean Jang Su-Jeong defeated Arina Rodionova to take the $25K event title. It's Jang's third title of the season. Last year, she made news by reaching the QF in Seoul in her WTA debut, notching wins over Klara (then-)Zakopalova and Ons Jabeur.

-- Bannerette CiCi Bellis is the "Junior Star" of the week. The 15-year old, #8 in the girls rankings, won the Trofeo Grade A event in Milan without dropping a set all week. The #7 seed, Bellis took out #1-seed Aliona Bolsova Zadoinov (allowing just two games) and #3 Darya Kasatkina (four games) to advance to the final. She'd lost to Kasatkina in the Santa Croce Grade 1 final last week. In the championship match, Bellis defeated Aussie Naiktha Bains, the 16-year old (#71) born in Leeds, England who was playing in the biggest final of her junior career. Bains did better than Bellis' higher-ranked opponents, winning seven games in the 6-3/6-4 match.

Bellis is quickly adding her name to the list of young Americans to watch. In addition to this large crown, she's also won 2014 titles at the Easter Bowl in Rancho Mirage (B1), the USTA Spring Championships in Carson (G1) and the Coffee Bowl in Costa Rica (G1).

-- there's been a non-Radwanskian bloodbath involving the high seeds at the NCAA Championships. In the Round of 16, #2 Robin Anderson (UCLA) and #3 Kristie Ahn (Stanford) lost, then in the QF #1 Jamie Loeb (North Carolina) was stunningly upset by Lynn Chi (California), 4-6/6-4/6-2. #5 Hayley Carter (North Carolina) and #7 Beatrice Capra (Duke) also fell in the final eight. The matches left the final four collegians sporting seeds of #22, #24, #27 and #32.

In today's semis, #24 Chi defeated #22 Abigail Tere-Apisah (Georgia State), while #32 Danielle Collins (Virginia) advanced past #27 Ester Goldfeld (Duke). So it'll be a Cal player vs. one from Virginia in the final. California has produced two NCAA women's champs (Suzi Babos in '06 & Jana Juricova in '11), while U-Va. has so far been the home of none.

Hmmm, is all this an omen for Paris? Or did 2012-13 NCAA champ Nicole Gibbs' qualifying loss eradicate the threat before it traveled over the Atlantic from Georgia?

...LIKES FROM DAY 1:

-- sort of what I was going for when it came to Alize Lim's possible "Twitter moment." From @naturelle13:

"You know the match is not very competitive when your commies engage in a 10min conversation on how Lim looks like Lana from Smallville. #RG14"

Here are Lim and actress Kristin Kreuk (AKA "Lana"):



As for Lim. From @AlizeLim:

"Didn't happen today but I still enjoyed every minute of it and fought the best I could against such a great champion !"
"Thank you for all your messages, I'm reading them all and I love it, now looking forward for doubles and mixed doubles ! X :)"



--

meanwhile, either Aga won the "Flower Power Battle" with Venus today, or she lost it. Depends on your point of view, I guess. More is either better, or worse.



...DISLIKE FROM DAY 1 (if you're a Serb with the initials "JJ"... well, one of them, anyway):

-- from the official @RolandGarros Twitter page, after Hantuchova defeated Jovana Jaksic:

"No.31 @dhantuchova fights back against Jelena Jaksic, winning 2-6, 6-2, 6-4 on No.1 Court #RG14"

If they saw or heard about it, Jovana would likely be a little offended by it, but Jelena would probably sport a wicked smile because of it. ;)



--

Tennis Channel had a good time showing Gael Monfils' crazy dancing skills on court from Kids Day on Saturday. But, as is usually the case when he plays, I had little real interest.



Yes, he's a great athlete and can pull off some amazing shots, but since it never actually MEANS anything is hardly any event he plays, I really could care less. Do I not get to the experience much of the entertainment the Frenchman provides some fans? Sure. But I'd prefer to see a great player whose wonderful play actually leads to something other than a momentary "whoa" moment. Monfils has never really seemed to care about preparing himself for anything much on a tennis court other than pulling off trick shots, running down a wide ball on occasion or engaging in a marathon five-setter than would have ended in three or four sets had he been more concerned about winning than trying to make an awe-inspiring shot. Of course, if Monfils actually manages to win a match such as that, you know a mid-match retirement (at best) will surely come one or two rounds later, making the "great win" a hamster-on-a-wheel act of meaningless activity.


I guess we should have seen this in Monfils from the start. I can still remember him winning the first three boys slam titles in 2004, being just a U.S. Open title away from a rare Junior Grand Slam, and listening to John McEnroe commentate a match and talk about Monfils having to be convinced to even play the junior event in New York. You'd think a young player would strive to etch his name in history with such an accomplishment, but if didn't seem to be something that Monfils thought too much about. In retrospect, that moment said it all about what would be his career before it had even started... we just didn't know it yet.

Win, or dance. Some players can do both (see Petko), but Monfils is an either/or sort of player. I'll take a pass until that changes, which I don't expect it ever will.

...and, finally, one week from today is Backspin's official "Justine Henin Day," as La Petit Taureau will celebrate her 32nd birthday. I'll celebrate it with her. Nothing big, just a virtual tip-of-the-white-cap.

Mark your calendar appropriately, now.













*RECENT RG "FIRST VICTORY" HONORS*


2009 Li Na/CHN (def. Domachowska/POL) & Anastasia Pavlyuchenkova/RUS (def. Olaru/ROU)
2010 Dominika Cibulkova/SVK (def. Ivanova/RUS)
2011 Simona Halep/ROU (def. Kudryavtseva/RUS)
2012 Samantha Stosur/AUS (def. Baltacha/GBR)
2013 Sara Errani/ITA (def. Rus/NED)
2014 Agnieszka Radwanska/POL (def. Sh.Zhang/CHN)



*RECENT SLAM "FIRST DEFEATS"*


2012 AO: Heather Watson, GBR (lost to Azarenka/BLR)
2012 RG: Elena Baltacha, GBR (lost to Stosur/AUS)
2012 WI: Carla Suarez-Navarro, ESP (lost to Stosur/AUS)
2012 US: Stephanie Foretz-Gacon, FRA (lost to Tatishvili/GEO)
2013 AO: Olga Puchkova, RUS (lost to Sharapova/RUS)
2013 RG: Arantxa Rus, NED (lost to Errani/ITA)
2013 WI: Lara Arruabarrena, ESP (lost to Tsurenko/UKR)
2013 US: Lauren Davis, USA (lost to Suarez-N./ESP)
2014 AO: Laura Robson, GBR (lost to Flipkens/BEL)
2014 RG: Zhang Shuai, CHN (lost to A.Radwanska/POL)



*RECENT RG "FIRST SEED OUT"*


2005 #25 Dinara Safina/RUS (lost to Razzano/FRA)
2006 #18 Elena Likhovtseva/RUS (lost to Sprem/CRO)
2007 #31 Severine Bremond/FRA (lost to Krajicek/NED)
2008 #15 Nicole Vaidisova/CZE (lost to Benesova/CZE)
2009 #19 Kaia Kanepi/EST (lost to Shvedova/KAZ)
2010 #10 Victoria Azarenka/BLR (lost to Dulko/ARG)
2011 #19 Shahar Peer/ISR (lost to Martinez-Sanchez/ESP)
2012 #30 Mona Barthel/GER (lost to Davis/USA)
2013 #11 Nadia Petrova/RUS (lost to Puig/PUR)
2014 #25 Kaia Kanepi/EST (lost to Niculescu/ROU)



*SERENA WILLIAMS at THE SLAMS - Rd.-by-Rd.*


54-1...1st Round ['12 RG: Razzano]
52-1...2nd Round ['98 AO: Venus]
45-7...3rd Round
37-8...4th Round
24-13...Quarterfinals
21-3...Semifinals [Venus '00, Henin-H. '03, Clijsters '09]
17-4...Finals [Venus '01, Sharapova '04, Venus '08, Stosur '11]
==
45-19 in slam three-setters
RG: 10-8
...losses: 98 ASV,99 MJF,01 Capriati,03 Henin,04 Capriati,09 Kuznetsova,10 Stosur,12 Razzano






TOP QUALIFIER:

Grace Min/USA




TOP EARLY-ROUND (1r-2r):

xx


TOP MIDDLE-ROUND (3r-QF):

xx


TOP LATE-ROUND (SF-F):

xx


TOP QUALIFYING MATCH:

Q2: Cagla Buyukakcay/TUR d. Alberta Brianti/ITA 6-3/5-7/10-8




TOP EARLY-RD. MATCH (1r-2r):

xx


TOP MIDDLE-RD. MATCH (3r-QF):

xx


TOP LATE-RD. MATCH (SF-F/Jr.):

xx


=============================




FIRST VICTORY:

Aga Radwanska/POL (def. Sh.Zhang/CHN)




FIRST SEED OUT:

#25 Kaia Kanepi/EST (lost 1st Rd. to Niculescu/ROU




UPSET QUEENS:

xx


REVELATION LADIES:

xx


NATION OF POOR SOULS:

xx


LAST QUALIFIERS STANDING:

Day 1 wins: none


LAST WILD CARD STANDING:

Day 1 wins: Feuerstein/FRA


LAST PASTRIES STANDING:

Day 1 wins: Feuerstein/FRA
MADEMOISELLE/MADAM OPPORTUNITY: xx
IT "??": xx


COMEBACK PLAYER:

xx


CRASH & BURN:

xx


ZOMBIE QUEEN:

xx
JOIE DE VIVRE: Nominee: Aga Radwanska's dress


DOUBLES STAR:

xx


AMG SLAM FUTILITY UPDATE:

Medina-Garrigues lost in second round of qualifying to Smitkova/CZE (ends streak of 41 con. appearances on slam main draws)


JUNIOR BREAKOUT:

xx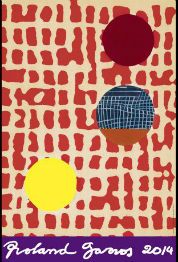 All for Day 1. More tomorrow.