RG.2- Viva l'Italia!... err, maybe not
Italians and clay court tennis are supposed to go together like cheese and crackers, right? Hmmm, maybe not.


2014 has been a strange season for the Italians. First, Roberta Vinci went into a prolonged slide after leading Team Italia to the Fed Cup title last October. Then the "big guns" weren't in attendance when the Italian team traveled to the U.S. for the 1st Round. But Karin Knapp, after battling Maria Sharapova in the Intense Heat in Melbourne in January, was the new star in February. Of course, then she went into her own tailspin immediately afterward. Francesca Schiavone has been a virtual ghost for most of the season, too. Meanwhile, Sara Errani came into the year as the en vogue pick to slip below the rankings radar and out of sight after her pressurized fade out to end '13.

Well, Errani did slip out of the Top 10, but she's come back strong on the clay, becoming the first Italian to reach the Rome final in twenty-nine years. Flavia Pennetta grabbed her biggest title ever in Indian Wells, Camila Giorgi reached her first singles final and has three times upset defending champions at WTA events (a tour best in '14), and Knapp strung together her first multiple-win tour event of the season just last week. While Vinci's clay court results have ticked up in recent weeks, she and Errani followed up their Australian Open doubles title with three straight spring finals and their first two titles on clay since 2012.

So, one thought, maybe things were looking up for the group heading into Paris. Right? Ummm, not so far.




Pennetta (with five 1st Round exits in Paris) actually got a win on Day 2, but through two days she's the only one. Schiavone exited Roland Garros for the just the second time in fourteen years in the 1st Round. Might it be her last visit? Today, Knapp was bounced by Mona Barthel (ending with a love 2nd set!) and Vinci became the second women's seed out of this slam when she lost in three sets to French wild card Pauline Parmentier. So far, Italians are a combined 1-3 and sporting a very "Nation of Poor Souls" look.

Giorgi and Errani are still to play. But Giorgi has never won a main draw match at Roland Garros, and Errani arrives carrying the hip injury that made her participation in the Rome final an "in name only" activity. Might no Italians reach the Round of 16 at this Roland Garros? Last year, three reached the 4th Round, and at least one has advanced that far at nine of the last ten (missing only in '09) slams in Paris.

The current Italian generation of players have been the best ever, winning four Fed Cup titles, producing three Top 10 singles and three #1 doubles stars. Errani has reached a slam singles final while Schiavone has reached two, and won one in 2010. All three of those accomplishments took place in Paris.

But, aside from Giorgi, are there any other NextGen players who might fill the void as the leading edge of this run retire or exist on the tail end of their careers? Maybe not, at least for a while. #50 Giorgi is the only Italian in the Top 50 aged 22 or younger, with the next coming in at #150 (Nastassja Burnett). The next comes in at #346. There is just one Italian girl in the current junior Top 50, at #46.

We've seen such a situation like this play out before in various nations, with the U.S., Germany and Spain only now coming out of what's been (at least) a decade-long funk where it comes to producing players with star potential. Maybe Italy will be the next to experience what could be termed a "lost" generation of non-stars. So, maybe Francesca, Roberta and Flavia -- all thirtysomethings now -- should hold on for as long as they humanly (Italian-ly?) can, for the good of their nation, no matter the ups and downs, huh? You know, so that everyone can remember the good times for as long as possible, until there are finally a few more to carry the load.

Or maybe that's just the crackers talking.









=DAY 2 NOTES=
...Maria Sharapova, so far not broken nor bowed by her position in the same quarter as Serena Williams, made her '14 Paris debut on Day 2 against fellow Hordette Ksenia Pervak.




After some early errors and, of course, double-faults, from Sharapova, the young Russian might have thought she had some hope in the match. But, umm, no. After a break got Pervak back on serve at 1-2 down in the 1st set, Sharapova immediately broke back for a 3-1 lead and was off to the races. She won 6-1/6-2, moving to 79-23 for her career versus her countrywomen, including a 24-1 run in her last twenty-five. She's 49-4 on clay since 2012.

One match was suspended at the end of Monday, as Jelena Jankovic came back to grab a 5-1 2nd set lead after dropping the 1st to Sharon Fichman. Leave it to JJ to manage to stand out.

...so far, three Pastries (Alize Cornet, Pauline Parmentier & Claire Feuerstein) have won 1st Round matches, along with three wild cards (again, Parmentier & Feuerstein, as well as Taylor Townsend) and two qualifiers (Timea Bacsinszky & Tamira Paszek, both of whom won matches on Day 2).

...at the NCAA Championships in Athens, Georgia it was the University of Virginia's Danielle Collins who claimed the first women's singles national title ever for her school with a win in the final today over California's Lynn Chi, 6-2/7-5. In the doubles final, Alabama's Maya Jansen/Erin Routcliffe defeated host Georgia's Lauren Herring/Maho Kowase in the championship match, 6-1/6-0.

...Eugenie Bouchard is apparently still riding high from the weekend (hmmm, she hasn't lost a match since her "best selfie ever" shot with Pope Frank). On Day 2 she wiped out veteran Shahar Peer 6-0/6-2. As noted by Zidane in a comment on Day 1's post, Bouchard finally climbed over Sloane Stephens in the WTA singles rankings with her maiden title run in Nurnberg. The North Americans actually swapped their previous #16 and #19 rankings.

Stephens has still to play her 1st Round match against Peng Shuai. The Chinese woman leads 2-0 in their career head-to-head, with both wins coming on clay.

Meanwhile, while Monica Puig is licking her Parisian wounds today (still, she just jumped from #56 to a career-best #41), Sam Stosur is admiring hers. The Aussie took out the (still with her head in the clouds?) Strasbourg champ 6-1/6-1 today, and then admitted that she earlier had had to get five stitches after a "gym accident."

Youth was once again not served, but it popped its head up, in the Sabine Lisicki/Fiona Ferro match. As with the Venus Williams/Belinda Bencic match on Day 1 which featured the second-youngest player in the draw, the one today with the 17-year old wild card Pastry (two days younger than the New Swiss Miss) featured Ferro breaking the German's serve when she was trying to put the match on ice for the first time. Given another shot, Lisicki did it to win 6-1/7-5.

...some records of note from nations through the first two days:

China (0-2)
France (3-5)
Germany (5-2)
Italy (1-3)
Russia (2-2)
Slovak Republic (3-0)
Spain (2-0)
Ukraine (0-3)
United States (4-5)

...the doubles draw is out, and there are a few pairings of note. The Chans are the only all-sisters duo, while Kristina Mladenovic is indeed teaming once again with Flavia Pennetta. The twosome haven't had much luck so far in 2014, going just 3-6 and never advancing past the 2nd Round in their six tournaments. In Paris, they'll go against the just-as-intriguing all-Pastry duo of Cornet/Garcia in the 1st Round. Also, Martina Hingis & Sabine Lisicki are in the draw, so the original Swiss Miss will be looking to get her first match win of any kind at a grand slam since the 2007 U.S. Open. Hingis went 0-2 in doubles & mixed at last year's Open.

...how strange might this RG turn out to be? Well, Petra Kvitova defeated Zarina Diyas 7-5/6-2 without really a hit of impending disaster intruding on the festivities. Want more? Okay. How about that Donald Young's match today featured a 6-1/2-6/6-1/6-0 scoreline... and he was the WINNER! Oh, and Aussie Open champ Stan Wawrinka is ALREADY out of this RG, too. Weird things, man. Weird things.

...CRUEL LIKE FROM DAY 2 (apologies to a certain fair-haired Croat):

-- today's Tweet from Donna Vekic:

@DonnaVekic - "I am never, ever, EVER GETTING A HAIRCUT EVER AGAIN. #depression"

No picture yet... but based on the comments from those who've seen the new 'do, the long locks pictured in the Croat's breezy, seaside Twitter background photo are long gone. No pun intended.

...and, finally, probably the best moment of the day, I'd say. Winning AND having fun... it can be done.













*CONSECUTIVE WEEKS IN TOP 20 - through Week 21*


328 - Agnieszka Radwanska, POL
315 - Victoria Azarenka, BLR
301 - Caroline Wozniacki, DEN
268 - Li Na, CHN
253 - Samantha Stosur, AUS
190 - Maria Sharapova, RUS
174 - Petra Kvitova, CZE
141 - Serena Williams, USA
121 - Ana Ivanovic, SRB
119 - Angelique Kerber, GER
103 - Sara Errani, ITA
93 - Roberta Vinci, ITA
70 - Sloane Stephens, USA
61 - Jelena Jankovic, SRB
54 - Carla Suarez-Navarro, ESP
47 - Sabine Lisicki, GER
39 - Simona Halep, ROU
18 - Dominika Cibulkova, SVK
18 - Eugenie Bouchard, CAN
11 - Flavia Pennetta, ITA



*NCAA WOMEN'S CHAMPIONS*




[recent singles winners]


2009 Mallory Cecil, Duke
2010 Chelsey Gullickson, Georgia
2011 Jana Juricova, California
2012 Nicole Gibbs, Stanford
2013 Nicole Gibbs, Stanford
2014 Danielle Collins, Virginia


[recent doubles winners]


2009 Mari Andersson / Jana Juricova (California)
2010 Hilary Barte / Lindsay Burdette (Stanford)
2011 Hilary Barte / Mallory Burdette (Stanford)
2012 Mallory Burdette / Nicole Gibbs (Stanford)
2013 Kaitlyn Christian / Sabrina Santamaria (USC)
2014 Maya Jansen / Erin Routcliffe (Alabama)


[recent team champions]


2009 Duke
2010 Stanford
2011 Florida
2012 Florida
2013 Stanford
2014 UCLA


[most team titles]


17...Stanford
6...Florida
2...Georgia
2...UCLA
2...USC
2...Texas


[most singles titles]


2 - Sandra Birch, Stanford
2 - Patty Fendick, Stanford
2 - Laura Granville, Stanford
2 - Amber Liu, Stanford
2 - Lisa Raymond, Florida
2 - Nicole Gibbs, Stanford






TOP QUALIFIER:

Grace Min/USA




TOP EARLY-ROUND (1r-2r):

xx


TOP MIDDLE-ROUND (3r-QF):

xx


TOP LATE-ROUND (SF-F):

xx


TOP QUALIFYING MATCH:

Q2: Cagla Buyukakcay/TUR d. Alberta Brianti/ITA 6-3/5-7/10-8




TOP EARLY-RD. MATCH (1r-2r):

xx


TOP MIDDLE-RD. MATCH (3r-QF):

xx


TOP LATE-RD. MATCH (SF-F/Jr.):

xx


=============================




FIRST VICTORY:

Aga Radwanska/POL (def. Sh.Zhang/CHN)




FIRST SEED OUT:

#25 Kaia Kanepi/EST (lost 1st Rd. to Niculescu/ROU)




UPSET QUEENS:

xx


REVELATION LADIES:

xx


NATION OF POOR SOULS:

xx


LAST QUALIFIERS STANDING:

1st Rd. wins: T.Bacsinszky/SUI, T.Paszek/AUT


LAST WILD CARD STANDING:

1st Rd. wins: C.Feuerstein/FRA, P.Parmentier/FRA, T.Townsend/USA


LAST PASTRIES STANDING:

1st Rd. wins: A.Cornet, C.Feuerstein, P.Parmentier
MADEMOISELLE/MADAM OPPORTUNITY: xx
IT "??": Nominee: Vekic's new haircuit


COMEBACK PLAYER:

xx


CRASH & BURN:

Nominee: AMG out in Q2


ZOMBIE QUEEN:

xx
JOIE DE VIVRE: Nominee: Aga Radwanska's dress


DOUBLES STAR:

xx


AMG SLAM FUTILITY UPDATE:

Medina-Garrigues lost in second round of qualifying to Smitkova/CZE (ends streak of 41 con. appearances on slam main draws)


JUNIOR BREAKOUT:

xx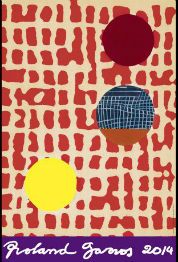 All for Day 2. More tomorrow.