BACKSPIN TIME CAPSULE: The Season of the Hordettes, Pt.I
Has it already been a decade?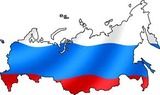 This year's Roland Garros marks the official ten-year anniversary of the start of the WTA's Russian revolution, when a band of young Hordettes made good on the collective promise of their nation's vast and deep talent pool, rising to the top of the sport on the grandest stages in the world. Not once, nor twice, but three times over a three-month span.


First, Anastasia Myskina won Roland Garrros, defeating countrywoman Elena Dementieva in the final. Then a 17-year old Maria Sharapova exploded onto the scene at SW19 and became Wimbledon champion. Not to be outdone, another teenager, Svetlana Kuznetsova concluded the "Russian summer" with a victory in another all-Russian final (again, vs. Dementieva) at the U.S. Open.

While there are many nations that have put together strong fields of players since Backspin's origin, none have come close to the influence of the Hordettes. Even before their breakout 2004 season, you could see the Russians massing at the tour's border, preparing to seize control of a majority of the top rankings and titles. And, for the most part, they ultimately did just that.

But they were never able to match the collective success of that one special season, which amounted to a christening, a coronation and a victory parade all rolled into one.




In '04, all three Russian winners were first-time slam champions. The season ended with Sharapova taking the title at the WTA Championships, and Team Russia, in Moscow, claiming the nation's first of four Fed Cup titles over the next five years. Four Russians finished the season ranked in the Top 6 and, though their numbers at the top of the sport have waned the past few years due to attrition brought on by injury and retirement, Hordettes have been a consistent force in the sport for most of the past decade. Since Anna Kournikova became the first post-Soviet era Russian to find WTA success in 1997, finishing in the Top 10 in 2000, nine additional Russian women have reached the Top 10 since '01, more than any other nation during that span. Two -- Sharapova and Dinara Safina -- reached #1. In all, they've won seven slam crowns, produced thirteen major runner-ups, one singles Gold Medalist (Dementieva), as well as five others who ended up on the Olympic medal stand (including the historic sweep of all three singles spots in Beijing in '08).

But while the Russian talent pool has remained deep, it has failed to live up to the (unreasonably?) spectacular expectations placed upon the generation that shined so brightly over the final six months of the '04 season.

In the decade since Myskina, Sharapova and Kuznetsova claimed slam titles, a fourth female Russian slam champ has never materialized. Myskina never reached another slam final, and injuries forced her out of the game for good in 2007. Dementieva, 0-2 in slam finals in '04, never reached another, though she did win Olympic Gold before unexpectedly retiring in 2010. Safina and Vera Zvonareva, both known for their on-court emotional breakdowns, went a combined 0-5 in slam finals. Safina, out since '09 with a back injury, has now finally officially retired, just months after Zvonareva's tentative return from a shoulder injury that had sidelined her for a year and a half. Top 10ers Nadia Petrova and Anna Chakvetadze never had their slam final breakthroughs, as injuries and, in the now-retired Chakvetadze's case, a traumatizing home invasion incident that forever altered the trajectory of her career, prevented them from attaining more than their career-best Top 5 rankings and slam semifinal results. Maria Kirilenko, the most recent Russian to belatedly debut in the Top 10 did so in 2013 at age 26, but she was the first to do so in six years, as the NextGen crop of Russians have never been able to properly follow-up with similar singles success.

Kuznetsova, believed by some to be the most talented of the bunch with a game that translated to success on the most surfaces when she won the Open at age 19, has become one of the most confounding enigmas in the sport. A Fed Cup star, she won a second slam at Roland Garros in 2009, but inconsistency and questionable motivation leads to her being considered both a wild cared title contender or potential 1st Round upset victim in every tournament she plays. Still, when healthy and in form, she is still dangerous, having become the first player since slams began seeding thirty-two players to reach the QF as an unseeded entrant in back-to-back majors (at the Australian Open and Roland Garros in '13).

Only Sharapova has gone on to long term, Hall of Fame level (though Kuznetsova could one day join her in Newport) success. She became the worldwide star that she was predicted to be, and then some, gaining great off-court traction as a businesswoman (even starting her own candy line, called "Sugarpova"). After winning slam titles at the U.S. and Australian Opens, she staged a successful comeback following shoulder surgery, returning to the #1 ranking and becoming the sixth woman in the Open era to win all four slams when she claimed the Roland Garros title in 2012. In 2014, she extended her streak of seasons with at least one title to twelve, the fourth-best extended run in tour history.

Still, even with all her success, Sharapova has failed to defeat the best player of her era, Serena Williams, since twice upsetting her in the Wimbledon and WTA Championships finals in 2004, going 0-15 against the American over the last ten years.

While the lack of impact of the NextGen Hordettes that have followed the slam-winning generation isn't particularly surprising (after all, no German has won a slam crown since the Graf era, nor any Spaniards since the Sanchez/Martinez heyday, either), it doesn't diminish the accomplishments of the first wave of Hordettes. It's unlikely that any single group of players from any other nation -- well, unless that TRUE, post-Li Chinese talent wave one day arrives -- will ever have the impact that the Russians have had over the last decade on the WTA tour. So, this first in a three-part series of Time Capsules, each delivered this spring and summer to coincide with the upcoming arrivals of the three slams won by Russians in 2004, is meant to be both a time to reminisce and celebrate the unlikely nature of what happened a decade ago.




First up, an updated re-posting of a recent Time Capsule on Myskina's surprise title run at Roland Garros. While Myskina is the least recalled of the slam-winning Hordettes, she will always be the first.

But, to the naked eye, Myskina never looked like a player who'd make history.


She was skinny and gangly, giving her a somewhat awkward appearance. Her emotions often got the best of her on court, usually leading to angry, screaming outbursts (usually directed at her coach in the stands). She was streaky to the nth degree. She sometimes overscheduled, and often her results showed it. In the age of "Big Babe Tennis," Myskina's game wasn't a powerful one, and she had no overwhelming weapon. She was almost like a Frankenstein's creature stitched together with the various neuroses of all sorts of other players deemed underachievers or to be too-loftily ranked through the years. But the Russian, never scary and imposing, was clever and quick (both on and off court). She had a good, reliable backhand. And she knew how to seize a moment, too. She may not have looked like the prototype for a "champion," but in her heart, she was. Myskina had the ability to get on a roll in any given event, elevating her game to a level where she could beat almost anyone put in front of her (including two particular Belgians, in the same tournament), even if it sometimes didn't happen until after she was match point down.

In one two-week stretch at Roland Garros in the spring of '04, everything fell her way and came together to make history. By the time Myskina had left Paris that June, the stage had been set for Russia's epic tennis revolution. Nothing would ever be the same.












June 7, 2004 - "Anastasia the Great"
Just call her Czarina... Czarina Myskina.

After seemingly being forever fated to be "near" great, Anastasia Myskina seized upon the stumbles of nearly every other top player in women's tennis and walked away from Roland Garros with a cup (coupe?) full of new-found respect. Of course, as it became increasingly clear that the Russian Horde had descended upon Paris in full force, how could Miss Opportunity have been anything other than a Muscovite? Fittingly, though, in perhaps the purest display of the true depth of the Horde's talent pool, the final two members standing weren't named Anna or Maria (and neither had ever set up camp in Bradenton, Florida, either).

For the past two seasons, tennis brainstormers had wondered if any, besides maybe the Supernova (or possibly the immensely talented, but brain-locking and injury-prone, Nadia Petrova), had the tennis goods to win a grand slam singles crown. After all, all had had their individual flaws somewhat exposed over time. In the case of Myskina and counterpart Elena Dementieva, it was any combination of an inability to control nerves and/or emotions, inconsistency, a deficiency of power or (in Dementieva's special case) an horrendous serve with a knack for bringing even a diehard fan to tears. But at Roland Garros '04, none of it mattered. Well, not until the very end, anyway.


In Paris, the carcasses of talented players fell in both Russians' paths for two full weeks. Whether it be the result of the falls of the excuse-making Venus Williams & Jennifer Capriati, cramping Anna Smashnova-Pistolesi, brittle-minded Amelie Mauresmo or aching-bodied Lindsay Davenport, the path to the first all-Russian slam final opened like a gaping hole between the center and guard that the running back burst through for a TD (if desired, insert your own soccer -- err, I mean "football" -- reference here). The semifinals consisted of seeds numbered 6, 7, 9 & 14. Be careful, don't hurt yourself trying to remember the last time anything similar occurred on the women's side of a slam (even at Wimbledon in '99, when Alexandra Stevenson and Mirjana Lucic made the final four, the likes of Davenport and Graf held true to form). Needless to say, both Myskina and Dementieva were fortunate. But that doesn't take anything away from the accomplishment of a pair of 22-year olds who grew up playing each other at the Spartak Club in Moscow -- sometimes for a pizza prize -- meeting head-on in another of the seemingly endless all-SOMETHING (Belgian, Williams, American, etc.) finals in recent WTA slam history.


Myskina has surely earned her full "Great" title. Of course, if the foundation of that notion was solely based on what happened in Paris it might not be enough to convince everyone. With the likes of Venus & Capriati (and, in the final, Dementieva, who went quietly via a 6-1/6-2 score) falling over themselves to commit enough unforced errors to present victories on a silver-plated platter, Myskina didn't often have to extend herself over the fortnight. It's easier to look at her recent past to prove that her Roland Garros title wasn't a fluke. From 2002-04, she hasn't just been the most undervalued Russian, but also the most overlooked talent in all of women's tennis. The top-ranked of the Horde since after the 2002 US Open, Myskina's quietly won eight career titles (4 in 2003, 2 this year), a Tier I in Moscow (the first Russian to do so) and knocked off both #1 Justine Henin-Hardenne and #2 Kim Clijsters in winning a title in Leipzig last season (the first woman to defeat both the top two players in the world in the same European tour event since 1979).

Still, since she was just 1-4 at Roland Garros before her 7-match run this year, a title was unforeseen. Myskina deserves major credit for her ability to "play smart." She didn't have too many bad patches (she squeaked past Alicia Molik in the 1st, and was match point down vs. Svetlana Kuznetsova in the 4th), and was able to prevent her emotions from boiling over. The tactic enabled her opponents to do just enough to lose. If there's an art to that style of play, the Czarina of Russian tennis just perfected it.

Of course, Backspin wishes she'd had to dig out a great performance in the final to put all questionable glances to rest. It was almost a disappointment that the rest of the world didn't get to see any of her brand of entertaining histrionics when things start to go slightly bad. But she remained subdued for a greater goal... so all is forgiven.


But what of Dementieva, "Punch-Drunk" the former? Well, she'd had a mediocre-at-best season prior to Paris (she was 2-4 in the EuroClay season going into RG), and was having a hard time finding the form to match her three-title 2003 success even with the addition of Russia's previously most successful player, Olga Morozova, as her coach. Punch-Sober wasn't exactly clear-headed the past two weeks, but she managed to overcome herself (her 10 double faults in the final equaled her tournament match average) most of the time. Punch-Drunk wouldn't have been able to do that. Of that, everyone can be certain.

There are still more Hordettes elbowing for attention (Miss Kirilenko, you have a phone call from a Miss Sharapova -- she wants her bevy of photographers back), but Myskina's breakthrough victory means the Russians are no longer stuck with talking about their "potential" and answering questions about "quantity over quality." The second Russian slam title will surely be tougher (vs. a fully loaded field) than Myskina's, but Paris will force an ongoing evaluation to rule whether this is the start of something big and not just one of the more surprising endings to a slam in recent memory. The new shiny hardware in the Czarina's trophy case means if there IS to be a "Russian Era" it has now officially begun, but... nous verrons ce que nous verrons (we shall see what we shall see).

Oh, and one more thing...





Come now, you know we couldn't experience a Czarina championship without a brief trip into "The Mind of Myskina." Leave it to Anastasia to never exit the stage without gracing us with something to make Backspin smile. Her pre-match meal? Hamburgers! And what did she say to coach Jens Gerlach immediately after she experienced the biggest moment of her career? "Sorry for everything."

As usual with Myskina, she ultimately made the trip worth the price of admission. I'd been hoping something historic would occur in Paris to help commemorate this, the 100th edition of Backspin. Thanks to Anastasia's Whopper (Le Whopper?)... it was at least a memorable two weeks in the city of lights












Myskina's Roland Garros win opened the floodgates for Hordette success. In 2004, the rise of the Russians epitomized the notion that athletes from one sports generation -- often from the same nation -- tend to push each other to greater success by achieving it themselves. It happened with the American men -- unexpectedly Chang, followed by the even-more-successful Sampras, Courier and Agassi -- in the early 1990's, and the same can be said of the Russian women in the 2000's.

Myskina's legacy will likely be to be the "difficult" answer to the trivia question about who was the FIRST female Russian slam winner but, really, it's fitting that she was her nation's maiden women's champion. Slightly older than most of her countrywomen at 22, she always served as something of a "mother figure" for the Russian players who'd gotten their start at the famed Spartak Club in Moscow. Before Kuznetsova later assumed a similar role on the Russian Fed Cup team, Myskina was the unquestioned "leader" of the (non-Sharapova) Russian players. In the 2004 Fed Cup final, it was Myskina who played a part in all three of the points (2 in singles, 1 in doubles in the 3-2 score) the team won against France to claim its first FC title. She even posted the best career mark (4-0) of all her countrywomen in the tour's (so far) twenty-six all-Russian tournament singles final match-ups, of which there have been none on tour since 2011 as the stars of the leading generation have fallen by the wayside.





Myskina, as a player, with legendary Russian FC captain Shamil Tarpishev



"Czarina Myskina," as she became to known at Backspin, won her first WTA tour singles title after competing in just her second career main draw event in 1999. She was the first Russian woman to win the Kremlin Cup title in Moscow in '03, and is still the only to successfully defend (2004, defeating Dementieva, Vera Zvonareva and Lindsay Davenport en route) her crown. In Leipzig in 2003, she defeated both the world #1 (Kim Clijsters) and #2 (Justine-Hardenne) to win the title, becoming the first player to do so at a non-slam event in Europe in fourteen years. Myskina was the first Russian woman to reach the Top 5 and Top 3, and to reach #2 (Sept.'04), though she never got to #1. While Sharapova eventually passed her to lead all Hordettes in slam and overall titles, Myskina still ranks high in the Russian record books with her ten career titles on three different surfaces (she failed in her three final attempts to get the grass court title that would have completed a Career Surface Slam).

But she, like the rest of the Russians as a group, never could top 2004.



Myskina & Russian President Boris Yeltsin



Myskina finished that year at #3, with a RG and Fed Cup title in hand. But she came up just short of having her career year being even more rapturous than it nonetheless turned out anyway. After defeating the likes of Venus Williams, Jennifer Capriati and Dementieva in Paris (and becoming the first woman since Margaret Court in '62 to win in Paris after facing a match point, as she did in the 4th Round against Kuznetsova), she went to San Diego that summer and notched victories over Sharapova and Zvonareva, the latter of which after saving nine match points and winning at 17-15 3rd set tie-break, finally winning her own fifth MP. But she lost in the final to Davenport. Myskina very nearly made big news in the '04 WTA Championships, as well. In Round Robin play, she defeated Davenport and Dementieva, but lost to Serena Williams after holding a 6-4/3-0 lead, and being up a break at 3-2 in the 3rd set. She reached the semifinals, but lost a three-setter to Sharapova (after having been 3-0 against her in three previous meetings that season), who'd eventually defeat an injured Serena in the final and become THE Russian tennis headline-grabber of the year.

But that was nothing compared to what happened -- and almost happened -- at the Olympics in Athens.

It was there that Henin-Hardenne got back at Anastasia for swiping away her Roland Garros crown "while her back was turned."

You see, Henin had been the defending champ in Paris heading into the '04 event one year after being crowned a grand slam winner there for the first time. But that was the season in which the Belgian was dealing with fatigue and illness that would eventually be diagnosed as cytomegalovirus. Having won three of the past four slams, Henin attempted to defend her RG crown, only to lose in the 2nd Round, the earliest exit in Paris by a women's #1 seed in the history of the tournament. She wouldn't see action again until late in the summer in Athens where, wouldn't you know it, she met up with her RG title inheritor, Myskina, in the semifinals. The Russian won the 1st set, and led 4-2 and 5-3 in the 2nd, only to see Henin storm back to force a 3rd. Myskina led 5-1 in the final set, and twice served to reach the Gold Medal Match (giving her a shot to add another "first Russian woman to..." honor to her career resume). But Henin completed a ridiculous comeback, and then went on to win Gold.

Myskina, still crushed by her defeat, went on to lose the Bronze match to Alicia Molik and went home with no medals at all. Four years later in Beijing, Dementieva became the first Russian woman to claim Olympic tennis Gold, as Hordettes completed a sweep of the medal stand, with Safina taking Silver and Zvonareva the Bronze. Dementieva, 0-3 in slam finals during her career, claimed her Gold Medal run as the greatest moment of her career, and maintained that her medal was better than any slam trophy ever could have been. She never got to put that statement to the test, though, as she retired at the end of the 2010 season, generally acknowledged as one of the best (and quite possibly THE best) women's player to never win a slam title.

Meanwhile, the magnitude of the Belgian's accomplishment in Athens would be realized later as, after winning Gold after a nearly three-month absence, her illness limited her to just four more matches the remainder of the season. In my "Decade's Best" series, I named it as the WTA's top overall performance. Henin would go on to win three Roland Garros titles in 2005, 2006 and 2007; while Myskina only won three more matches in Paris for the remainder of her career.

It was Myskina's lack of follow-up success to her '04 season that allows her to be listed with the "surprises" and "flukes" when it comes to past slam champs. Surely, her results in Paris for her career lend some credence to the notion. She played the tournament just eight times, with her single title far outdistancing her other results: one Round of 16, one 2nd Round and five 1st Round exits. She produced five quarterfinal results at the other three slams, but never advanced beyond that point elsewhere. She'll always be overlooked and underrated because of that. But Myskina will always have a spot in the heart of Backspin. Even before her RG title run, back when I jokingly responded to her sometimes which-way-it-up? results by calling her "Anastasia the (Near) Great," I thought she was "a hoot" (my words in early '04... I know, I found it in the archives). Her on-court theatrics and unintentionally charming off-court comments made her, I thought, one of the most entertaining players on tour. "Entertaining," I said, "and, not to be overlooked, a pretty damn good player, too."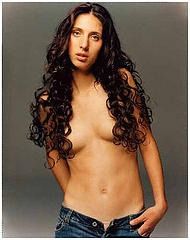 She also courted a bit of off-court controversy in her WTA lifetime. She sued over the publication in a Russian magazine of two topless shot taken of her during a GQ photoshoot in 2002. She lost the suit, as she had signed over the rights to the photos, though a question about whether she actually understood what she was signing remained. Also, she was often irritated by the stir created by her seemingly posing nude atop a horse, always making a point to note that she wasn't actually naked during the photoshoot (and that the shot was altered to make it appear as if she was). It all served to contribute to the unique WTA entity that was the Czarina.




But it's the winking at the wonderfully nutty moments that Myskina had a tendency to naturally provide that I'll remember most. I even had a phrase for those flights of fancy that occurred as the Russian sometimes made more "sense" with her endearing, sometimes-broken English than she probably even realized. I called it a trip into "The Mind of Myskina," and I chronicled some of her best comments whenever they happened to occur. It was an oddly entertaining exercise long before the term "Jankovician" entered the Backspin lexicon.

[And, yes, in case you were wondering, Myskina and the equally entertaining -- in so many similar ways, in fact -- Jelena Jankovic DID meet during their careers. Three times, in fact. Fittingly, all three matches went to three sets, including their first match-up in 2002 when Myskina was ranked #33 and the 17-year old Serb was at #328. They also met in the 3rd Round at Wimbledon in 2005. Naturally, the match had started with the Russian taking the 1st set at love, then grabbing a 6-0/5-3 lead and holding a match point, only to see Jankovic storm back to take a 5-1 3rd set advantage, but lose a 10-8 deciding stanza. Myskina went 9-for-33 in break point attempts, but still won in 2:43. It was a match that, at the time, I thought qualified for both "Choke" AND "Comeback" of the season honors. Apparently, the Tennis Gods just couldn't resist getting Their jollies by giving us that one... even if They knew that no one would realize the oddball significance of the pairing until years later.]

In originally putting together this Time Capsule (and then updating it again here, not long after seeing Myskina take on her new role as Russian Fed Cup captain in '14), I've come to realize how much I miss Myskina. So, here's the "honorary M.O.M." timeout, just for old time's sake, that I came up with in 2012:




-- After a longer-than-it-should-have been match: "I played really well that 1st set, but then I got a little bored. I was thinking, 'When is this match going to finish?,' and the next thing I knew I was down 4-love."

-- "We can't play 365 days a year. We're human beings and can get tired or have a bad day. We can't just go on the court and be a robot."

-- On accepting sympathy from players after returning from an injury: "All of them smile to me. So it's nice. But you never know what they say behind your back.''

-- After being challenged by a lesser-ranked opponent: "I must admit, she surprised me a lot by playing such good tennis today."

-- "My coach even said that I played well. That's really new."

And, my personal favorite, Myskina's various comments during a long grand slam rain delay:

-- (After spending her time eating three doughnuts and playing card games) "I just want a sweet right now, something sweet, because the weather NOT sweet."

-- (When asked if they had doughnuts in Russia) "Yes, yes. Not anymore upstairs, because I ate all of them."

-- (About playing a card game called "Stupid," or maybe not. It was hard to tell.) "Who lost, THEY called stupid. But they cheat, for sure. I have to find out how."

-- (The next day, after still more card games) "I won 50 bucks! I'm really happy."

Of course, Myskina didn't always charm. She often spoke her mind, especially about the Sharapova family. During the 2004 Fed Cup title run, Myskina laid down an ultimatum concerning her future participation with Team Russia. If Sharapova was on the team, Myskina said, then she wouldn't be on it with her. Myskina spoke out about Yuri Sharapov's behavior, and Sharapova's aloof nature (she was never part of the close-knit Spartak Russians, having come to America to train at a young age), and stated that she wouldn't be on the team with a player she didn't respect. She backed up her animosity on the court in '04, too, going 3-0 against Sharapova during the 17-year old's breakout season before losing that three-setter in the semis of the WTA Championships.

Ever honest, Myskina's words even foreshadowed the end of her career in 2007. After having ended her '06 early and missing much of '07 after having foot surgery, she returned to Roland Garros after having had a fine time during her period away from the tour. She admitted that she didn't really know why she came back. "I had a great life,'' Myskina said following her 6-1/6-0 1st Round loss to Meghann Shaughnessy. "I don't know why I'm here.'' She had difficulty with her movement because of the foot injury, and her usual defensive skills were absent. "You can see that I'm moving like a big cow now,'' Myskina said. "I can't push, you know, from my foot, from the left foot like I used to. I can't run.''

(Of course, in a footnote to the whole Myskina/Sharapova thing, Sharapova is famously known for once describing her own movement on red clay as resembling "a cow on ice." Did she intentionally-or-not "borrow" and "enhance" Myskina's quote for her own devices? Probably not, but Sharapova has a notoriously long memory when it comes to slights and criticism from other players... so nothing can ever be totally certain, now can it?)


Myskina begins new career in TV by RTnews

In Moscow during her '07 recovery, Myskina discovered a life away from the WTA. And she liked it. "I had a soccer show on television. I have no idea about soccer, but now I'm kind of into that,'' she said. She also did some tennis commentary. "I had the great life these five months in Moscow,'' Myskina said. "So I know how it's going to be after tennis. And it's fine with me.''



As it turned out, Myskina couldn't wait. She never played another match after that Roland Garros loss. Her exit, quiet as it was, quite possibly marked the beginning of the end of the Russian tennis revolution. Once the maiden Hordette slam winner left the stage, others from her generation surpassed her, if not in ultimate (i.e. slam-winning) accomplishments, then in reputation and lingering memory. Myskina won't ever be a Hall of Famer, while the other two slam winners from '04 (Sharapova, for sure, and likely Kuznetsova, as well) will be. Thus, time has served to marginalize Myskina's historical significance.

Myskina never played after 2007, and her career as a Russian celebrity and television start took off, as her penchant for entertainingly speaking her mind has turned out to serve her quite well. Certainly, her ability to turn an opinionated phrase hasn't left her. Case in point, when she recently stated, "To me, women's tennis is definitely more interesting than men's. It's more emotional and less predictable. It has much more of a backstory, especially, if you're aware of what's going on behind the scenes. It's even hard to compare men's and women's tennis. These are two different sports."


She became a mother, too. Three times, in fact, giving birth to her third son, Pavel (after Zhenya in '08 and Georgii in '10), in 2012. In 2013, after she'd spent time working with the team as a coach, the Russian Tennis Federation announced that Myskina would replace legendary Fed Cup and Davis Cup captain, as well as president of the RTF, Shamil Tarpishev as the new FC captain. With much Russian talent, often due to the overabundance of players leaving them feeling unsupported by the Federation, having left to play for other nations, and many top players having recently retired or bailed out of FC participation due to issues with the RTF, Myskina has been forced to oversee "B" or "C"-level teams in competition in her first season, as it'd become obvious that she'll have to find a way to marshal the Russian forces for an attempt to lead them to glory once again.


Fed Cup Captain Myskina with her team in 2014
But she's done it before, so there's no reason to think she can't again, right?


So, while Myskina's playing legacy might full well boil down to being the answer to a trivia question when things are all said and done, she was -- and still might be -- more than that in the story that is Russian tennis. She isn't the most famous of the Russian champions, but she WAS the first. She's not the GREATEST Hordette, either, but she was probably Backspin's loopy favorite.

As time has moved on, maybe so has the dominant Russian era that her slam win in Paris kicked off. But even if the follow-up generation (and maybe even the next) continues to fail to match what the revolutionary Russians were able to pull off, well, then so be it. The Hordettes will always have 2004 in Paris... and London and New York, too.

And, wow, what a great ride it was.
















**RUSSIANS IN SLAM FINALS**


1974 Wimbledon - Chris Evert def. Olga Morozova
1974 US Open - Chris Evert def. Olga Morozova
2004 Roland Garros - Anastasia Myskina def. Elena Dementieva
2004 Wimbledon - Maria Sharapova def. Serena Williams
2004 US Open - Svetlana Kuznetsova def. Elena Dementieva
2006 Roland Garros - Justine Henin-Hardenne def. Svetlana Kuznetsova
2006 US Open - Maria Sharapova def. Justine Henin-Hardenne
2007 Australian Open - Serena Williams def. Maria Sharapova
2007 US Open - Justine Henin def. Svetlana Kuznetsova
2008 Australian Open - Maria Sharapova def. Ana Ivanovic
2008 Roland Garros - Ana Ivanovic def. Dinara Safina
2009 Australian - Serena Williams def. Dinara Safina
2009 Roland Garros - Svetlana Kuznetsova def. Dinara Safina
2010 Wimbledon - Serena Williams def. Vera Zvonareva
2010 US Open - Kim Clijsters def. Vera Zvonareva
2011 Wimbledon - Petra Kvitova def. Maria Sharapova
2012 Australian Open - Victoria Azarenka def. Maria Sharapova
2012 Roland Garros - Maria Sharapova def. Sara Errani
2013 Roland Garros - Serena Williams def. Maria Sharapova



**RUSSIA IN FED CUP FINAL**


1988 Czechoslovakia def. USSR 2-1
1990 United States def. USSR 2-1
1999 United States def. Russia 4-1
2001 Belgium def. Russia 2-1
2004 Russia def. France 3-2
2005 Russia def. France 3-2
2007 Russia def. Italy 4-0
2008 Russia def. Spain 4-0
2011 Czech Republic def. Russia 3-2
2013 Italy def. Russia



**BEST RUSSIAN WOMEN'S OLYMPIC RESULTS**




[GOLD]


2008 Elena Dementieva


[SILVER]


2000 Elena Dementieva
2008 Dinara Safina
2012 Maria Sharapova


[BRONZE]


2008 Vera Zvonareva
2012 Maria Kirilenio & Nadia Petrova (doubles)


[4th Place]


2004 Anastasia Myskina
--
ALSO: Ex-USSR "Unified Team" duo Natasha Zvereva & Leila Meskhi won 1992 Doubles Bronze



**MOST CAREER WTA TITLES - RUSSIANS**


31...Maria Sharapova (2003-14)*
16...Elena Dementieva (2003-10)
13...Svetlana Kuznetsova (2002-10)*
13...Nadia Petrova (2005-12)*
12...Vera Zvonareva (2003-11)*
12...Dinara Safina (2002-09)
10...Anastasia Myskina (1999-05)
9...Olga Morozova (1969-75)
8...Anna Chakvetadze (2006-10)
-
* - active


All for now.












NEXT UP:

The Passion of the Supernova