Wk.18- An Overdue Triumph, and a Far-Too-Early Farewell
Sometimes, something other than tennis should come first.


And in this case, it's the sad announcement on Sunday evening of the passing of Elena Baltacha at the ridiculously-too-young age of 30. The former British #1 retired at the end of 2013, and in March revealed her diagnosis with liver cancer. With her legions of support great, and her fight willful, she deserved a better fate than the one she was dealt.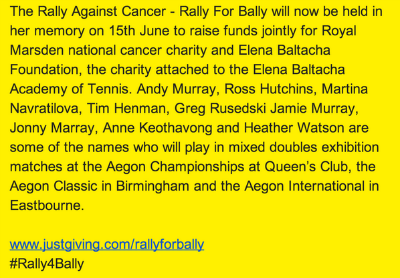 All will remember her fondly.




"Death never comes at the right time, despite what mortals believe. Death always comes like a thief."

-

Christopher Pike

*WEEK 18 CHAMPIONS*
OEIRAS, PORTUGAL (Int'l $250/RCO)
S:

Carla Suarez-Navarro/ESP def. Svetlana Kuznetsova/RUS 6-4/3-6/6-4


D:

Black/Mirza (ZIM/IND) d. Hrdinova/Solovyeva (CZE/RUS)

PLAYER OF THE WEEK:
Carla Suarez-Navarro/ESP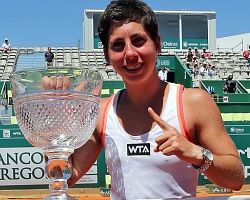 ...the recent uprising of young Spanish woman -- Garbine Muguruza and Maria-Teresa Torro-Flor have both been crowned first time title winners after their maiden WTA final appearances this season -- seems to have finally gotten to CSN. The 25-year old has been the highest-ranked Spaniard for a while now, finishing in the Top 20 for the first time following last season. But while she's pulled off quite a few big upsets on even bigger stages in her career, a singles title has been elusive despite her reaching five finals over the last five seasons. She'd appeared in three semifinals in '14, but had yet to reach her sixth career final before last week. But immediately after MTTF became a champion, Suarez-Navarro finally began her first title run in Oeiras. She reached the final without dropping a set, taking out Alla Kudryavtseva, Barbora Zahlavova-Strycova (love and love!), Polona Hercog and Irina-Camilia Begu to reach the Portugal Open championship for a third straight season (including when the event was still in Estoril two years ago). In 2012's final match, she held two match points but eventually lost to Kaia Kanepi. This time around, the Spaniard was the one turning the tables. Svetlana Kuznetsova led CSN 4-1 in the 3rd set before she surged back to win the final final five games. With 26 wins, CSN is now the tour's season leader in victories.


=============================




RISERS:

Elena Vesnina/RUS & Timea Babos/HUN


...Vesnina knows what CSN is feeling right now, having ended her own career 0-6 WTA final drought with a win in Hobart last year, which she soon followed up with title #2 in Eastbourne. The Russian defeated Kristina Mladenovic, Bojana Jovanovski and Roberta Vinci in Oeiras to reach the semifinals, her best result since winning that title on the grass in England last summer. 20-year old Babos has won two tour doubles titles this season, but last week she was at work on the ITF circuit, winning her eleventh career singles title there with a fine week of action in the $75K Kangeroo Cup in Gifu, Japan. The Hungarian strung together wins over Elise Mertens, Rika Ozaki, Storm Sanders, Yurika Sema and Ekaterina Bychkova in the final.


=============================




SURPRISE:

Timea Bacsinszky/SUI


...just call Bacsinszky the "Stan Wawrinka of the WTA." In other words, she's Swiss and she's recently managed to wrestle away the headlines previously reserved for another more famous and/or ballyhooed tennis player from her own country. While all the Swiss women's tennis talk in '14 has been about Belinda Bencic (or, to a degree, Martina Hingis), it was Bacinszky who lifted the Fed Cup team to victory over Brazil two weeks ago. Then, last week Oeiras, she qualified for her first WTA main draw since October with wins over Sharon Fichman, Mariana Duque-Marino and Alize Lim, then took out Samantha Stosur (her first Top 20 win in four years) and Ons Jabeur to reach her first tour-level QF since Budapest last September. She's still the fourth highest-ranked Swiss on the WTA computer, but former Top 40er Bacsinszky (now #165) is moving back in the right direction after being plagued by injuries in recent seasons (so much so that at one point last year she took a job in a hotel and began her studies in hotel management). Her turnaround can be traced back to her Roland Garros qualifying round loss to Fichman last spring, which the Swiss says reignited her love for the game. Considering Bacsinszky defeated Fichman in Oeiras, maybe she should ask the Canadian to cut off the tip of her pinky so that she can put it on her key ring as a good luck charm. You know, like a rabbit's foot. Yeah, maybe not. Anyway, Bacsinszky ended '13 with some promising challenger results and then started this season with a 14-match ITF circuit winning streak. Interestingly, the mini-comeback has happened since Bacsinszky began to work with Wawrinka's former coach. See, like I said, she's the Wawrinka of the women's tour. (And, no, I didn't recognize the actual Wawrinka connection when I wrote that first sentence, either.)


=============================




VETERANS:

Cara Black/Sania Mirza (ZIM/IND) & Svetlana Kuznetsova/RUS


...it took a while, but it's nice that Black and Mirza have found each other as doubles partners after all these years. Their history goes all the way back to 2005 when the two met in a singles match in Hobart. Black won, as she did most every time the two were on the same court, winning nine of twelve doubles matches in which the two faced off with different partners. They didn't play as a duo until the very end of 2013, after Black had taken time off to have a baby, while Mirza got married and pretty much put her singles career on ice. They ended last season with title runs in Tokyo and Beijing, and have carried over their success into 2014. Their final in Oeiras this weekend was their third (I.W./Stuttgart) of the year, and they finally picked up their first season title after taking out Huber/Raymond in the semis and Hrdinova/Solovyeva in the final to get 35-year old Black her 58th career title and 27-year old Mirza her 20th. After it wasn't quite clear where their careers were going around this time last year, both are now comfortably ranked in the doubles Top 10 and have compiled a 27-7 overall record and won three titles as a duo. Meanwhile, Kuznetsova's run to the Oeiras final, her first on tour in three years, and nearly (she led 4-1 in the 3rd set of the final) first title-turn in almost four, has suddenly made the Russian a possible dark horse candidate in Paris, where she won Roland Garros in 2009. Of course, Sveta is always a dark horse, but after following up her Stuttgart QF and win over Simona Halep with this run that came with victories over Zhang Shuai, Marrakech champ Maria-Teresa Torro-Flor, Genie Bouchard and Elena Vesnina one has to move up Kuznetsova at least one rung on the RG wild card ladder... or however one would term such a thing, which it is admittedly hard to gauge since we ARE talking about Sveta, who will actually be seeded at Roland Garros. But it's Sveta, so does that mean anything? After all, she reached two slam QF last year as an unseeded entrant in Melbourne and Paris. If it sounds like I'm talking in circles, that's because I am. But, considering it's Kuznetsova, I'd say that's quite fitting.


=============================




COMEBACK:

Roberta Vinci/ITA


...slowly but surely, Vinci is getting her footing. On the heels of winning the doubles with Sara Errani in Stuttgart a week ago, Vinci went to Oeiras and put together her best singles run of the season. With her first back-to-back wins in an event since September, Vinci knocked off Alexandra Cadantu and Yanina Wickmayer to reach the QF. She nearly reached her first semifinal since she won the Palermo title last July, but lost in the final eight after twice serving for the match against Elena Vesnina. This weekend in Madrid, Vinci kicked off her week in Spain with a 1st Round victory over Daniela Hantuchova.


=============================




FRESH FACE:

Taylor Townsend/USA


...a week after sweeping to her first career pro titles in a $50K in Charlottesville, Townsend backed up her career week by winning another $50K singles title in Indian Harbour Beach, Florida to complete a late rush that helped her overtake Grace Min to earn the USTA's wild card into the women's draw at Roland Garros (it'll be Townsend's grand slam main draw debut). The 18-year old notched a QF win over Allie Kiick, then doubled up on Sunday with a semifinal victory over Anett Kontaveit and her defeat of Yulia Putintseva in the final.


=============================




DOWN:

Samantha Stosur/AUS & Flavia Pennetta/ITA


...Stosur's move away from coach David Taylor doesn't seem to have reaped too many dividends. So far, she's failed to advance to even one quarterfinal this season and last week was bounced in the 1st Round in Oeiras by Timea Bacsinszky. She dropped the 2nd set of the straight sets loss at love, giving the Aussie her first bagel on clay since getting shut out in a set by Ana Ivanvoic at Roland Garros in 2006. After ending her '13 season with back-to-back-to-back finals in Osaka, Moscow and Sofia (1-2), Stosur is a mediocre 11-10 in '14. Meanwhile, Pennetta WAS signed up for both singles and doubles action this week in Madrid, but you'd have a hard time finding much evidence of her presence considering she didn't make it out of the early weekend play in either draw. After losing along with Kristina Mladenovic in the 1st Round in doubles (they haven't advanced past the 2nd Round in any of their five '14 pairings) to defending champs Anastasia Pavlyuchenkova and Lucie Safarova on Saturday, the Italian lost to Safaraova again on Sunday in singles. Pennetta is 2-4 since her title run in Indian Wells.


=============================



ITF PLAYER:

Jelena Ostapenko/LAT


...the Latvian teen's rampage through the ITF circuit continues, as the 16-year old racked up yet another title in a $10K in Santa Magherita di Pula, Italy. It's her second straight title week, and her ITF-leading (tied w/ Denisa Allertova) third crown of the season. Ostapenko, the winner of last year's Eddie Herr girls title, defeated Italian Alice Balducci in three sets in the final, running her career mark in pro finals to 13-0 (6-0 singles, 7-0 doubles).


=============================




JUNIOR STAR:

Nina Stojanovic/SRB


...I'm not 100% sure that the 17-year old Serb still counts as a junior, but she played in the Australian Open girls competition in January so I'm sticking with it (well, because of that and that there might not be any other worthy candidates this week). In 2014, Stojanovic has made her Fed Cup debut (going 1-1 in doubles vs. Canada and Romania), reached her first pro final (winning the doubles title in a $10K in Egypt in March), and this weekend won her first ITF singles crown. Again in a $10K in Sharm El Shiekh, Stojanovic took out British teen Katie Boulter (a current Top 25-ranked girl) in a three-set final. The two worked together as a duo to win the doubles, as well.


=============================






1. Oeiras Final - Suarez-Navarro d. Kuznetsova
...6-4/3-6/6-4. CSN had won nine straight sets before dropping the 2nd and falling behind 4-1 in the 3rd. With the end of the Spaniard's 0-5 career blackout in WTA singles final, Peng Shuai officially stands alone in the spotlight. The world doubles #1 is 0-6 in career tour singles finals.


=============================


2. Oeiras QF - Vesnina d. Vinci
...7-6(5)/4-6/7-5. Vinci led 5-2 in the 3rd and twice served for the match in this 2:40 contest. Still, it was a good week, and she already seems to have put this loss behind her in Madrid.


=============================


3. Madrid 1st Rd. - McHale d. Davis 7-6(2)/6-3
Madrid 1st Rd. - Riske d. Kanepi 6-7(7)/6-1/6-2
...think Mary Joe was paying attention? Yeah, me either.


=============================


4. Madrid 1st Rd. - Stephens d. Niculescu
...2-6/6-3/6-2. I'm sure she knows about this one, though.


=============================


5. Madrid 1st Rd. - Errani d. Petkovic 7-5/6-1
Madrid 1st Rd. - Schiavone d. Vesnina 6-4/6-7(3)/6-4
...an Italian renaissance? Errani and Schiavone face each other in the 2nd Round.


=============================


6. Madrid 1st Rd. - Kvitova d. Cirstea
...6-1/5-7/7-6(4). A hint of the post-Radek Petra, or just a preview of the 2016 or '17 Fed Cup final?


=============================


7. Oeiras 1st Rd. - Safarova d. Rybarikova
...4-6/6-0/6-0. Naturally, these two are already set for a 2nd Round rematch in Madrid.


=============================


8. Oeiras 1st Rd. - Bouchard d. Kleybanova 6-4/6-1
Oeiras QF - Kuznetsova d. Bouchard 6-4/6-1
...knock down one Russian, another one pops up. Bouchard led 4-1 in the 1st vs. Kuznetsova, then dropped 11 of the final 12 games. So, not a great week for Genie, but...



=============================


HM- Madrid 1st Rd. - Garcia d. Kerber
...6-3/2-0 ret. Counting Fed Cup and qualifying, Garcia has now won ten straight matches, behind only Li (13) and Muguruza (11) for the best on tour in 2014. If the Pastry is to keep it up, she's going to have to put on an even greater run than the one she's already on, as she next faces Kirilenko, then could face Errani and A-Rad before a possible rematch of her 2011 "preview of things to come" meeting at RG vs. Sharapova, this time in the semis.


=============================






1. Oeiras Doubles SF - Cara Black/Mirza d. Huber/Raymond
...6-4/6-3. So much old bad blood. Black vs. Huber. Mirza vs. Huber. Even Raymond (sort of) vs. Huber. I wish Elena Vesnina was watching from the stands, because that would have just been perrrrfect.


=============================


2. Madrid 1st Rd. - Serena Williams d. Bencic
...6-2/6-1. A sign that Serena is back on course for Paris? Bencic had made it through qualifying, and gotten a win over Camila Giorgi.


=============================


3. $75K Gifu 1st Rd. Erika Sema d. Arina Rodionova 6-2/6-2
$75K Gifu 2nd Rd. - Bychkova d. Erika Sema 6-7(3)/6-4/6-2
$75K Gifu Final - Babos d. Bychkova 6-1/6-2
$75K Gifu Doubles Final - Gajdosova/Arina Rodionova d. Doi/S-Y.Hsieh 6-3/6-3
...fancy a game of Six Degrees of Sema?


=============================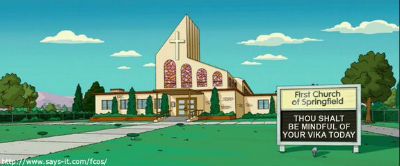 or maybe...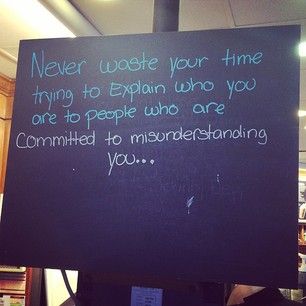 All in the loyal service of...






**2014 WTA FIRST-TIME CHAMPIONS**


Sydney - Tsvetana Pironkova, BUL (26, #107) - d. Kerber
Hobart - Garbine Muguruza, ESP (20, #58) - d. Zakopalova
Rio - Kurumi Nara, JPN (22, #62) - d. Zakopalova
Bogota - Caroline Garcia, FRA (20, #74)- d. Jankovic
Kuala Lumpur - Donna Vekic, CRO (17, #95) - d. Cibulkova
Marrakech - Maria-Teresa Torro-Flor, ESP (21, #71) - d. Oprandi
Oeiras - CARLA SUAREZ-NAVARRO, ESP (25, #15) - d. Kuznetsova



**CAREER DOUBLES TITLES - active**


79...Lisa Raymond, USA
58...CARA BLACK, ZIM
53...Liezel Huber, USA
38...Martina Hingis, SUI
34...Katarina Srebotnik, SLO
26...Kveta Peschke, CZE



**OLDEST 2014 WTA CHAMPIONS**


38 - Kveta Peschke, CZE (Paris doubles)
35 - CARA BLACK, ZIM (Oeiras doubles)
33 - Venus Williams, USA (Dubai singles)
33 - Martina Hingis, SUI (Miami doubles)
32 - Serena Williams, USA (Miami singles)
32 - Serena Williams, USA (Brisbane singles)
32 - Flavia Pennetta, ITA (Indian Wells singles)
32 - Klara Koukalova, CZE (Florianopolis singles)



**2014 LOW-RANKED SEMIFINALISTS**


#160 Nasstasja Burnett/ITA - Rio
#140 Belinda Bencic/SUI - Charleston
#137 Jovana Jaksic/SRB - Monterrey (RU)
#126 Andrea Hlavackova/CZE - Pattaya
#117 IRINA-CAMELIA BEGU/ROU - Oeiras
#114 Estrella Cabeza-Candela/ESP - Hobart



**2014 QF - NORTH AMERICA/ATLANTIC**


4 - Eugenie Bouchard, CAN (2-2)
3 - Serena Williams (3-0)
2 - Venus Williams, USA (2-0)
2 - Vania King, USA (2-0)
1 - Sloane Stephens, USA (0-1)
1 - Lauren Davis, USA (0-1)
1 - Jamie Hampton, USA (1-0)
1 - Madison Keys, USA (1-0)
1 - Christina McHale, USA (1-0)
1 - Bethanie Mattek-Sands, USA (0-1)
1 - Alison Riske, USA (0-1)
1 - Monica Puig, PUR (0-1)
1 - Julia Boserup, USA (0-1)



**LONG 2014 WIN STREAKS**


13 matches - Li Na, January-February
11 matches - Garbine Muguruza, January
10 matches - CAROLINE GARCIA, April-May #


[doubles]


13 matches - Peng Shuai, January-March
--
# - post-Madrid 1st Rd.



**WTA TITLES w/ CARA BLACK**


29...Liezel Huber (2001,05,07-10)
11...Rennae Stubbs (2004-06)
7...Elena Likhovtseva (2001,03)
3...SANIA MIRZA (2013-14)
2...Els Callens (2004-05)
2...Lisa Raymond (2003,10)
1...4 players







MADRID, SPAIN (Prem.Mandatory $4.236/red clay outdoor)


13 Final: S.Williams d. Sharapova (Williams 2012-13)
13 Doubles Final: Pavlyuchenkova/Safarova d. Black/Erakovic
14 Top Seeds: S.Williams/Li
=============================


=QF=


#1 S.Williams d. Safarova
#11 Ivanovic d. #4 Halep
(Q) Garcia d. #3 A.Radwanska
#8 Sharapova d. #2 Li


=SF=


#1 S.Williams d. #11 Ivanovic
#8 Sharapova d. (Q) Garcia


=FINAL=


#1 S.Williams d. #8 Sharapova

...a Roland Garros litmus test?


Monthly BSA's up next. All for now.