RG.8- Don't Look Into the Light
When you're playing Maria Sharapova, unless your name is Serena, it's best not to look directly into the light.
Samantha Stosur should have known such a thing, considering her 2-14 career head-to-head record against the Russian heading into their Round of 16 match today in Paris. Alas, she did not.
Of course, the Aussie isn't the first to fall prey to the First Law of Sharapova.
She won't be the last, either.


For a bit on Day 8, and very nearly all of it, it looked like '10 women's runner-up Stosur was going to turn this Roland Garros over on its head all over again. With the top three seeds gone earlier than at any other slam in the Open era, '12 champion Sharapova has been seen as the favorite to take the title for most of the past week. But it didn't take long to see that Stosur had other ideas. Through the first three rounds in Paris, Sharapova had only had her serve broken twice. Stosur got two breaks of serve in the 1st set today. Serving down 5-3, Sharapova squandered a 40/15 lead, then double-faulted on set point to give the Aussie the match lead.

Years ago, Stosur often played with dark sunglasses. It wasn't unheard of, as Frenchman Arnaud Clement did it his entire career, even when it wasn't bright enough outside to need them. He looked cool. Sam did, too. I always liked idea of Stosur with dark glasses, and not just for the "cool factor," either. The look, like blinders on a race horse, seemed to center her and focus her thoughts forward on the task at hand, rather than what was within grasp of being accomplished, keeping from getting too skittish. She seemed to be a better player when she wore dark glasses. Sure, maybe it was just an illusion (and she did win the U.S. Open sans any eye wear), but it was a nice thought, especially when you consider that the Aussie's eyes might just be the most expressive on the entire WTA tour. Confidence and doubt are rarely displayed as more starkly different than when they're represented in the eyes of Samantha Jane Stosur.

After taking the opening set from Sharapova, the moment had come for Stosur to put on whatever form of blinders she could find. Quickly, before Sharapova got herself together -- as she usually does, again, unless Serena Williams is across the net -- and found a way to take back the match.

Thing is, Stosur began the 2nd set with tension in her game. The errors returned. She put a high volley attempt into the net, and she was broken in the first game. Looking into her opponent's shaky eyes, Sharapova put in an ace to hold for 2-0. The Russian didn't run away with the match from there, but when she did offer an opportunity for Stosur to do it, the Aussie didn't take advantage. Sharapova's double-fault (her fourth of the match, but her second on an important break point) leveled things at 2-2. Down 4-3, at 30/30, Sharapova was struggling just to avoid giving away the match -- and maybe her best chance ever to win her second RG crown.

But she had to know, considering that Stosur had already blinked a bit when staring into the light at the start of the set, that if she could just hold serve to even things again, the disappointment might be enough to break the Aussie's confidence, as well as kick-start her own momentum.

And that's just what happened.

Sharapova held for 4-4. A game later, Stosur served her first double-fault of the match. A backhand off the tape bounced out and Sharapova got the break for a 5-4 lead and a chance to -- all of a sudden -- serve out the set. Not that she always needs it, but the Russian is never one to look a gift horse in the mouth, and the blinder-less Stosur's 2nd set shakiness was essentially a gift-wrapped invitation to seize control.

Sharapova didn't even bother to RSVP, she just crashed through the front door.

Sharapova held for 6-4, then opened the 3rd set with another break of serve. By the time Stosur raced to the net to retrieve a short ball, whacking a forehand directly at Sharapova on the baseline, only to see the Russian reflexively put her racket down and produce a perfect rebound lob that bounced into the back court, a full step ahead of the scrambling, but far too late, Aussie, the match was already over. The lob winner gave Sharapova a break point, which she quickly converted with a backhand passing shot off a Stosur volley to go up a double-break at 3-0.

Sharapova wouldn't lose another game. In fact, she didn't lose a game after trailing 6-3/4-3, 30/30, and getting that all-important hold to force Stosur to stare directly into the light of a full-on in-match battle with the former Supernova. Opponents hardly ever win those sort of contests with the super-competitive Russian (well, you know, unless...). Sharapova won the final nine games of the match, dropping just six total points after that important moment in game #8 of the 2nd until losing four and saving two break points in the final game when she had a brief hiccup while trying to serve things out.

Sharapova won 3-6/6-4/6-0 to reach her fourth consecutive and eighth career Roland Garros quarterfinal, running her career record to 15-2 against the Aussie, including at perfect 4-0 mark on clay, and remains on course for more glory.

Maybe Sam will pick up a pair of shades in a Parisian shop before she heads to England.









=DAY 8 NOTES=
...the other women's Round of 16 matches on Sunday didn't have quite as many twists and turns.




Eugenie Bouchard, the youngest player left in the draw, was the first to advance to the QF on Day 8, taking out Angelique Kerber 6-1/6-2 in less than an hour. It's the Canadian's ninth straight match win, though this one over the #8-seeded German was the first in her current run over a Top 50 player. Afterward, Bouchard credited a gameplan that sought to exploit as many in-rally openings as possible for her easy deconstruction of the two-time slam semifinalist, as the 20-year old noted she was quite pleased with how often she was able to step in and take balls early, unlike in the 1st set of her 2nd Round match against Julia Goerges. Since taking a six-minute off-court break following that dropped set, Bouchard has swept through the next six sets she's played, dropping just fifteen games. In fact, save that one set against the German, she's lost just 17 games in her eight other sets.

Said Martina Navratilova of the Canadian, whose game and in-match level-headedness she admires, "She hits the ball she's supposed to hit, rather than the one that's easy to hit." She added, calling Bouchard a future grand slam winner, "It's only a matter of time, not if."

...Carla Suarez-Navarro, who was made to sweat by a pair of qualifiers in her first two matches in Paris, has pretty well been unassailable in her last two. After allowing just four games to Taylor Townsend last time out, she knocked down Ajla Tomljanovic 6-3/6-3 today to reach her first RG quarterfinal since her Final 8 run in her Paris debut in 2008.

CSN is joined in the QF by countrywoman Garbine Muguruza, going one round further in Paris than she did in Melbourne, also as an unseeded player. Muguruza eliminated "Last Pastry/Last Wild Card" Pauline Parmentier in straight sets. Needless to say, their post-match reactions were quite different.





Still, both have pulled off career-best slam results at this Roland Garros.

...with Lucie Hradecka's mixed doubles loss, there are now three woman still alive in both doubles competitions: Kristina Mladenovic, Katarina Srebotnik and Arantxa Parra-Santonja. Four -- Sara Errani, Jelena Jankovic, Muguruza & CSN -- remain in both the singles and doubles.

...well, junior action got underway on Day 8, and the upset total was a little mind-boggling. On the first day, seven of the sixteen seeded girls went out. The list:

Paula Badosa Gibert/ESP def. #3 Tornado Alicia Black/USA
Isabelle Wallace/GBR def. #6 Varvara Flink/RUS
Simona Heinova/CZE def. #7 Sun Ziyue/CHN
Margot Yesolymos/FRA def. #9 Anhelina Kalinina/UKR
Ioana Loredana Rosca/ROU def. #12 Priscilla Hon/AUS
Fiona Ferro/FRA def. #13 Olga Fridman/UKR
Marketa Vondrousova/CZE def. #14 Anna Bondar/HUN




17-year old Pastry Ferro, remember, also got a wild card into the women's competition and was the youngest player in the main draw, by two days over Belinda Bencic. Ferro lost in the 1st Round to Sabine Lisicki.

While they didn't involve seeded players losing, there were a few other junior results of note: the Force was with Croat Jana Fett, who knocked off Romania's Ioana Ducu, while Maria Fernanda Herazo Gonzalez (COL) defeated Aussie Naiktha Bains, the 16-year old who lost last week in the Trofeo Grade A final to 15-year old CiCi Bellis. Speaking of, the #2-seeded American, the hottest junior player around the last few weeks, won her 1st Round match over Australian Kimberly Birrell.

...as far as Week 22 goes away from Paris, as I mentioned yesterday, the "Junior Star" goes to Iryna Shymanovich from Belarus. The 16-year old won her first career Grade 1 title at the Astrid Bowl in Belgium, defeating Helen Ploskina (UKR) in the final. Shymanovich, the #16 seed at RG, had gone 0-2 in previous Grade 1 finals. Both were in 2013, when she lost title-deciders to Barbora Krejcikova on clay in Offenbach, Germany and on the grass at Roehampton to Belinda Bencic.

The "ITF Player of the Week" goes to a pair of 18-year old Czechs -- Katerina Siniakova and the aforementioned Krejcikova. In a $25K challenger in Maribor, Slovenia they swept the titles. Siniakova won the singles (she's 5-0 in ITF singles finals for her career) with a win in the last match over Yvonne Neuwirth of Austria. Krejcikova lost in the QF to Francoise Abanda, but only after having upset #1-seeded Tadeja Majeric in the 1st Round. In doubles, the #3-seeded Maidens combined to knock out the #1 and #4 seeds en route to dropping just one game in the final to claim their second ITF doubles crown. Overall, Krejcikova has won twelve doubles titles, and Siniakova four.

Hmmm, I wonder if the duo did the same sort of dance they did when they won the U.S. Open doubles last year?



Elsewhere, Swarmette Patricia Maria Tig won in Sibiu, Romania to claim her circuit-leading fourth singles title of 2014, and Ukraine's Anastasiya Vasylyeva got wins over Hordettes Evgeniya Rodina, Margarita Gasparyan and Vitalia Diatchenko in the final to win the $25K crown in Moscow.


Meanwhile, Bouchard & Milos Raonic weren't the only North Americans winning this weekend, as 20-year old Ana-Sofia Sanchez (MEX) won her seventh career ITF title in Sousse, Tunisia and Bannerette Caitlin Whoriskey (pictured) claimed her first career ITF singles title in the $10K in Hilton Head, South Carolina. The 26-year old former University of Tennesse star, a three-time NCAA All-American, picked up her tenth career doubles title, as well, by teaming up with Canadian Sonja Molnar. South America got into the mix, too, with Argentina's Nadia Podoroska winning her third title of the season in Bol, Croatia by knocking off Bianca Botto (PER) in the final. Botto won the doubles, though, as her win with Emma Laine gives the veteran Finn 34 career ITF doubles titles.

...BUSINESS/DESIGN IDEA FROM DAY 8:

-- if Sharapova is looking for a new business venture that would play off her tennis career, she's already got a ready-made and identifiable logo. Seriously, a silhouette of her service follow-through pose would make for a pretty good one, I think. No?




Hey, it worked for Michael Jordan... as well as that Chinese company -- which still provides Kuznetsova's clothes -- that sort of "borrowed" MJ's logo and made one that looks "remarkably similar."

...and, finally, hey, it is Paris, after all. Bouchard as a court-side work of art:















=WOMEN'S SINGLES ROUND OF 16=


Garbine Muguruza/ESP def. (WC) Pauline Parmentier/FRA
#7 Maria Sharapova/RUS def. #19 Samantha Stosur/AUS
#14 Carla Suarez-Navarro/ESP def. Ajla Tomljanovic/CRO
#18 Eugenie Bouchard/CAN def. #8 Angelique Kerber/GER
#27 Svetlana Kuznetsova/RUS vs. #23 Lucie Safarova/CZE
#15 Sloane Stephens/USA vs. #4 Simona Halep/ROU
#6 Jelena Jankovic/SRB vs. #10 Sara Errani/ITA
(Q) Kiki Bertens/NED vs. #28 Andrea Petkovic/GER



=MEN'S SINGLES ROUND OF 16=


#1 Rafael Nadal/ESP vs. Dusan Lajovic/SRB
#19 Kevin Anderson/RSA vs. #5 David Ferrer/ESP
Guillermo Garcia-Lopez/ESP vs. #23 Gael Monfils/FRA
#24 Fernando Verdasco/ESP vs. #7 Andy Murray/GBR
#6 Tomas Berdych/CZE def. #10 John Isner/USA
#18 Ernests Gulbis/LAT def. #4 Roger Federer/SUI
#8 Milos Raonic/CAN def. Marcel Granollers-Pujol/ESP
#2 Novak Djokovic/SRB def. #13 Jo-Wilfried Tsonga/FRA



=WOMEN'S DOUBLES ROUND OF 16=


#1 Hsieh/Peng (TPE/CHN) def. #15 Huber/Raymond (USA/USA)
#5 Black/Mirza (ZIM/IND) def. Jankovic/Kleybanova (SRB/RUS)
#4 Peschke/Srebotnik (CZE/SLO) vs. Kanepi/Panova (EST/RUS)
Muguruza/Suarez-Navarro (ESP/ESP) vs. Begu/Knapp (ROU/ITA)
Hradecka/Krajicek (CZE/NED) def. Keys/Riske (USA/USA)
#16 Erakovic/Parra-Santonja (NZL/ESP) vs. (WC) Coin/Parmentier (FRA/FRA)
#7 Barty/Dellacqua (AUS/AUS) vs. #12 Mladenovic/Pennetta (FRA/ITA)
#2 Errani/Vinci (ITA/ITA) def. Petkovic/Rybarikova (GER/SVK)



=MEN'S DOUBLES QF=


#1 Bryan/Bryan (USA/USA) vs. #12 Granollers/M.Lopez (ESP/ESP)
#3 Nestor/Zimonjic (CAN/SRB) vs. Draganja/Mergea (CRO/ROU)
#9 Kubot/Lindstedt (POL/SWE) vs. Golubev/Groth (KAZ/AUS)
#11 Benneteau/Roger-Vasselin (FRA/FRA) vs. M.Gonzalez/Monaco (ARG/ARG)



=MIXED DOUBLES QF=


Parra-Santonja/S.Gonzalez (ESP/MEX) vs. Groenefeld/Rojer (GER/NED)
#3 Shvedova/Soares (KAZ/BRA) vs. #5 Mladenovic/Nestor (FRA/CAN)
(WC) Cornet/Eysseric (FRA/FRA) vs. Babos/Butorac (HUN/USA)
#8 Goerges/Zimonjic (GER/SRB) vs> #2 Srebotnik/Bopanna (SLO/IND)













*UNSEEDED/WC/Q in SLAM QF SINCE 32-SEED DRAW*




[began w/ 2001 Wimbledon]


01 US - Bedanova
02 AO - Ad.Serra-Zanetti
02 RG - Pierce,C.Fernandez,Suarez
02 WI - Likhovtseva
02 US - Bovina
03 AO - Shaughnessy,Ruano-Pascual
03 RG - Pierce
04 WI - Sprem
04 US - Asagoe
05 RG - Karatantcheva
06 AO - Hingis(wc)
06 WI - Bremond(q)
07 AO - S.Williams,Safarova [Williams won title]
07 US - Szavay
08 RG - Kanepi,Suarez-Navarro(q)
08 WI - Zheng(wc),Tanasugarn
09 AO - Dokic(wc),Suarez-Navarro
09 RG - Sharapova,Cirstea
09 WI - Lisicki,Schiavone
09 US - Wickmayer,K.Bondarenko,Oudin,Clijsters(wc) [Clijsters won title]
10 AO - Henin(wc) [Henin reached final]
10 RG - Shvedova
10 WI - Kvitova,Kanepi(q),Pironkova
10 US - Cibulkova
11 WI - Lisicki(wc),Paszek
11 US - Kerber
12 AO - Makarova,Errani
12 RG - Shvedova(q)
12 WI - Paszek
13 AO - Kuznetsova
13 RG - Kuznetsova
13 WI - Kanepi
13 US - Hantuchova
13 US - Pennetta
14 RG - Muguruza
--
NOTE: (q)Kiki Bertens still to play 4th Rd.



*2014 ITF TITLES*


4...PATRICIA MARIA TIG, ROU
3...Denisa Allertova, CZE
3...Naomi Broady, GBR
3...Jang Su-Jeong, KOR
3...Jelena Ostapenko, LAT
3...NADIA PODOROSKA, ARG
3...Wang Qiang, CHN






TOP QUALIFIER:

Grace Min/USA




TOP EARLY-ROUND (1r-2r):

#4 Simona Halep/ROU




TOP MIDDLE-ROUND (3r-QF):

xx


TOP LATE-ROUND (SF-F):

xx


TOP QUALIFYING MATCH:

Q2: Cagla Buyukakcay/TUR d. Alberta Brianti/ITA 6-3/5-7/10-8




TOP EARLY-RD. MATCH (1r-2r):

2nd Rd: (WC) Taylor Townsend/USA d. #20 Alize Cornet/FRA 6-4/4-6/6-4




TOP MIDDLE-RD. MATCH (3r-QF):

Nominee: 3rd Rd: #27 Kuznetsova d. #5 Kvitova 6-7(3)/6-1/9-7


TOP LATE-RD. MATCH (SF-F/Jr.):

xx


=============================




FIRST VICTORY:

Aga Radwanska/POL (def. Sh.Zhang/CHN)




FIRST SEED OUT:

#25 Kaia Kanepi/EST (lost 1st Rd. to Niculescu/ROU)




UPSET QUEENS:

The French




REVELATION LADIES:

The Spaniards




NATION OF POOR SOULS:

The Chinese (0-4 in 1st Rd.)


LAST QUALIFIER STANDING:

Kiki Bertens/NED (in 4th Rd.)




LAST WILD CARD STANDING:

Pauline Parmentier/FRA (4th Rd.)




LAST PASTRY STANDING:

Pauline Parmentier/FRA (4th Rd.)


MADEMOISELLE/MADAM OPPORTUNITY: xx
IT "??": Nominees: K.Mladenovic/FRA, T.Townsend/USA, G.Muguruza/ESP, S.Halep/ROU


COMEBACK PLAYER:

#28 Andrea Petkovic/GER




CRASH & BURN:

#1 Serena Williams/USA (DC, lost 2nd Rd./Muguruza) & #2 Li Na/CHN (lost 1st Rd./Mladenovic - 1st AO champ out early since 2000)




ZOMBIE QUEEN:

#27 Svetlana Kuznetsova/RUS (3rd Rd.: Kvitova up 3-1 in 3rd, twice served for match; Kuznetsova wins 9-7)


JOIE DE VIVRE: Nominees: K.Mladenovic/FRA, P.Parmentier/FRA, JJ's "French" dress


DOUBLES STAR:

Nominees: K.Mladenovic/FRA, K.Srebotnik/SLO, A.Parra-Santonja/ESP


AMG SLAM FUTILITY UPDATE:

Medina-Garrigues lost in second round of qualifying to Smitkova/CZE (ends streak of 41 con. appearances in slam main draws)


JUNIOR BREAKOUT:

xx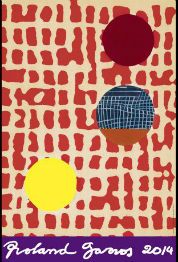 All for Day 8. More tomorrow.