AO.5 - Can Good Things Finally Come to the Russian Who Waits?

You just never know about Anastasia Pavlyuchenkova.


The Russian was on the short list for the NextGen player with the most career potential nearly a decade ago, dominating in the juniors and seeming to have the sort of power that would allow her to climb the WTA ranks, as well. But it's just never quite happened for her.

Oh, Pavlyuchenkova has never really gone away. A three-time junior slam champ (including a rare back-to-back AO girls title winner in 2006-07), Pavlyuchenkova was a quick-blooming Top 50 player at age 17 and 18. She kicked her game up a notch at age 19 and 20, finishing at #21 and #16 in 2010-11, climbing as high as #13 and reaching a pair of slam QF in '11. But over the last few years, slam disappointment and lingering fitness issues always made her the sort of unreliable, but talented and dangerous, player who could pop up on any given occasion and pull off a big win, or even put together a great tournament title run. She won five small titles between 2010-13 (including three in Monterrey alone), then claimed more substantial trophies in Linz, Moscow and Paris in 2014-15, the latter two being Premier events. But her inconsistency, especially on the slam stage, has always acted as an anchor tied to her ankle with a short rope. The last four years, her season-ending ranking has been stuck in the #25-28 range. No big slip, but no big improvement when her experience would seem to demand it, either.

In 2016, though, Pavlyuchenkova noticeably improved her fitness. Not surprisingly, her overall results were a bit more reliable. While she failed to claim a tournament title last season, she reached seven QF, including her first in a major (Wimbledon) in five years, though she could never advance beyond that point in any event. But maybe 2017 will be the season in which she reaps the benefits of her work.

The 25-year old, seeded #24, came into her 3rd Round match on Friday against #11 Elina Svitolina as the "underdog" in the contest, but while also knowing that she had the benefit of a power advantage on her side vs. the consistent, defensive-minded, and constantly improving 21-year old from Ukraine who sits on the cusp of becoming the first Ukrainian to reach the Top 10. Gradually moving up the rankings in each of the last few seasons while progressively adding experience, know-how and attributes to her game, Svitolina has taken on the look of a determined player on the verge of finding her place in the upper echelon of the game. After employing Justine Henin as a consultant last season, she put together her best campaign yet, winning a singles title for a fourth straight year, reaching her biggest career finals (in New Haven and the Elite Trophy event) and knocking off BOTH Serena Williams and Angelique Kerber when they were ranked #1 during the back-half of '16. She then notched another #1 win over the German in the opening weeks of 2017.

While Pavlyuchenkova has rightly been looked upon as something of an "underachiever" during her career, the Russian has often managed to find her very best tennis when playing on indoor hard courts (her last three singles wins have come in indoor events), so the morning rain that caused the decision to be made to close the MCA roof for the entirety of this match (even as play began on outer courts under overcast skies while it was going on) was one that played directly into the Hordette's hands.

And she was on her game for most of the day, too, employing her bigger shots with accuracy and aggressively attacking Svitolina's still-a-work-in-progress serve. In the end, it was enough for Pavlyuchenkova to complete a 7-5/4-6/6-3 victory, but it was the very essence of her sometimes frustrating career that her own in-match choices and in-the-clutch tightness (which she rather candidly, and professionally, admitted to after the match) that very nearly cost her the chance to bask in the sunlight that was finally allowed to shine on the bluecourt once the roof was opened after the match was finally complete.

The pair traded breaks early in the match, but it was Pavlyuchenkova's break of the Svitolina serve in game #12 that allowed her to claim the 1st set as her own. In control under the roof, Pavlyuchenkova saved three BP in game #3 of the 2nd set, then broke the Ukrainian for a 3-1 lead while jumping on Svitolina's slower serves and sweeping the final four points of the game. She seemed well on her way to a decisive victory, but then Pavlyuchenkova managed to get in her own way.

Serving up 3-1 and at deuce, she double-faulted as she continued to go for too much on her shots, looking rather tight and producing too many errors rather than making the decision to respect her own career-long issues and play a more intelligent brand of somewhat lower-risk tennis while she was in the match's driver's seat. It allowed Svitolina to finally get a foothold and climb back into the battle. She broke Pavlyuchenkova to get to 3-2, then held at love.

Suddenly, with Pavlyuchenkova's shots now lacking their earlier lethal qualities, it was Svitolina whose shot placement allowed her to take the lead in rallies, and she upped her aggression as a result, finally allowing us to see some of the Kerber-esque qualities that have helped her to those three #1 wins. She broke the Russian to take a 4-3 lead, then fired an ace to hold for 5-3, producing her 14th winner in the set (she'd had just five in the 1st). Pavlyuchenkova saved four set points and held for 5-4, but Svitolina finally converted on #5 a game later, taking a 6-4 set and forcing a deciding 3rd.

After Pavlyuchenkova left the court between sets (Svitolina, in maybe a bad decision, stayed), the Russian came out and grabbed a 40/love lead in the first game. She ended up having to fight off a BP, but she held in an 11-minute game, then broke Svitolina to go up 2-0. The Ukrainian briefly got the set back on serve, but then Pavlyuchenkova took back the advantage in game #6, moving Svitolina from side to side with power groundstrokes, then stepping in to end the rally with a forehand winner to take a 4-2 lead. She held for 5-2, and served for the match two games later.

It wasn't easy, as Svitolina didn't give in, and Pavlyuchenkova waged a personal battle with errors as the match was on her racket at 5-4. Two netted backhands squandered two MP, then another error lost out on a third. Svitolina reached BP, but couldn't convert. Pavlyuchenkova fired an ace to reach MP for a fourth time, but then double-faulted. Finally, on MP #5, Pavlyuchenkova pulled herself over the match finish line when she blasted a deep shot at Svitolina's backhand, and the Ukrainian's lunging defensive lob land landed just beyond the baseline.


First @AustralianOpen Round of 16!@NastiaPav slides past Svitolina 7-5, 4-6, 6-3! #AusOpen pic.twitter.com/iCezsil7la

— WTA (@WTA) January 20, 2017


With Pavlyuchenkova's 2:32 win, Svitolina moves on to the bulk of a season that still holds the promise of great fortune. She's smart and realistic enough to understand what she needs to work on (first off, her serve), and the arc of her career so far tells us that she'll do just that. Meanwhile, the Russian is now in her first AO Round of 16, one win away from being able to say that she's reached the QF at all four slams during her career. Eleven active singles players, not counting Martina Hingis, have so far accomplished the feat, and should the Russian pull it off in Melbourne it'd come in her 37th career major -- second behind only Francescsa Schiavone, who did it in #42 -- in terms of the longest trial-and-error wait.


Anastasia Pavlyuchenkova post game interview after defeating Elina Svitolina in 3 sets. pic.twitter.com/yfrWIdiDke

— #AusOpen (@AustralianOpen) January 20, 2017


With this result, Pavlyuchenkova, at long last, is making tangible progress in her tennis career rather than frustratingly, and endlessly, treading water. After she'd completed her fourth straight slam 3rd Round appearance with her previous win, the Russian has now reached the Round of 16 in two of her last three slams. She'd done so in just three of her previous thirty-four.

The sort of grand and long lasting success that was envisioned for Pavlyuchenkova on the WTA tour when she still a teenager may never fully come to pass, but she finally seems to be looking up at greater things in her immediate future. Staying power at the top of the game is the result of hard work and piling one good result upon another upon another, and so on. With such consistency in her pocket, and the confidence that comes with it, the bigger titles and consistent slam results will come if a player has the sort of game that Pavlyuchenkova does. It just takes patience, and a lot of hard work.

It's taken a while, but maybe the former NextGen would-be champion will turn out to be a late-blooming one instead.








=DAY 5 NOTES=
...the last of the early-starting matches to finish, not surprisingly, involved #8 Svetlana Kuznetsova. With the announcement of Francesca Schiavone's impending retirement, one had to wonder just where Sveta was going to find another dance partner to do the 3-4+ hour slam tango with her every other major event or so. Well...


In tonight's performance, playing the role of Francesca Schiavone, is Jelena Jankovic

— Diane Elayne Dees (@WomenWhoServe) January 20, 2017


Yes, THAT Jelena Jankovic.

JJ. Queen Chaos. The Whirling Dervish. Ol' QC.

Not seen nearly as often of late, unseeded and ranked all the way down at #54 coming into Melbourne, Jankovic now stands as the last remaining female member of the Serbian Originals now that AnaIvo has gone off to the happy underachieving hunting ground. And, guess what? JJ might not be an afterthought, after all. Not just yet. She proved today, even in a losing effort against her fellow 31-year old, that she still has some good old chaos left in those bones.


We all may not survive the next four years.

But Jelena Jankovic will.

— Courtney Nguyen (@FortyDeuceTwits) January 20, 2017


Of course, things nearly didn't turn out to be an (almost) all-day affair. Kuznetsova took the 1st set at 6-4, and led 4-1 in the 2nd. She served for the match at 5-4. But this is Sveta, remember. And JJ. So, you know, such a situation is like mixing some random green-colored chemical found in one beaker with another, ummm, pink-colored chemical found in another beaker, shaking them up, and seeing if the entire building explodes. It almost did.

[Behind the scenes note: I started to pick the beaker with the orange liquid in the above scenario, but thought better of it because of recent U.S. political developments, then almost went with the one with the golden-colored liquid, but, well, changed my mind for the very same reason (sort of). So, that's how it ended up being "pink." And now you know. Knowledge for life. Anyway...]

From that moment on, we finally got what we'd been expecting all along. A marathon match with wild swings of streaky momentum, blown leads, muttering conversations with the far-off players box, Jankovic hitting an overhead while falling backwards and then giving in and just allowing herself to plop down and sit on the court, and a final Sveta surge as a tired JJ (though, as Kuznetsova noted afterward, Jelena had looked tired at the end of the 1st set, too) was limping around the court and bending over at the waist in the closing moments.

But back to 5-4 in the 2nd. Kuznetsova couldn't close things out, and Jankovic picked up her game and won the set at 7-5. She then opened the 3rd set with a hold and break for a 2-0 advantage, and soon led 3-0. But it was then the Russian's turn to take the reigns. She broke Jankovic with a passing shot behind her at the net to get the break to close within 3-2. Then the Serb broke back for a 4-2 advantage. Naturally, her lead didn't last long. Sveta break yet again a game later, then held to knot things at 4-4 as the match neared the three-hour mark.

In game #9, Jankovic saved BP, but then double-faulted on a third, giving Kuznetsova another chance to serve for the match at 5-4, exactly one set after she'd failed to do it in the 1st. Just like before, she wasn't able to. After the game, Kuznetsova took a medical time out for her hand, then returned to play and took charge down the stretch, as the woman who has experienced a career resurgence over the last sixteen months pulled ahead of the woman with hopes for a similar comeback story over the next sixteen.

Sveta held at love for 7-7, ending with an ace, then broke Jankovic for 8-7. With another chance to serve out the match, the third time was the proverbial charm, as she close out another love game for a 6-4/5-7/9-7 win to reach her eighth AO Round of 16, but her first since 2013.


277 points later (played over 3h36 min), #Kuznetsova d. Jankovic 4-6 7-5 7-9 ?? 4R. #AusOpen

The No.8 seed will meet #Pavlyuchenkova next. pic.twitter.com/ufanC2IRTM

— #AusOpen (@AustralianOpen) January 20, 2017
What a match.#AusOpen pic.twitter.com/BFNMduUb2C

— #AusOpen (@AustralianOpen) January 20, 2017


In all, the match lasted 3:36, saw fifteen of thirty-nine BP chances converted, and Kuznetsova lead 142-136 in total points. And no one was surprised by any of it.

And, of course, we couldn't let this day (or match) pass without a passing reference to Francesca.


4R awaits Svetlana #Kuznetsova #AusOpen pic.twitter.com/qyd07fiQcp

— #AusOpen (@AustralianOpen) January 20, 2017


...a win from just one Hordette was all that was needed today (and there are still two more set to play tomorrow), but Pavlyuchenkova's victory (which came a little earlier than Sveta's) assured that yet another major will have a Russian presence in the Round of 16. That makes it 64 of the last 66 slams, starting with the 2000 U.S. Open (with Elena Dementieva). The only two slams with no Hordettes in the 4th Round over the span have been the 2013 Wimbledon (the week of the original "Radwanskian Massacre") and 2016 U.S. Open (during Maria Sharapova's suspension, of course).

...the Kerber/Pliskova slam "do-over" -- in a different city, with a different Pliskova -- was a case of a #1-ranked defending champion looking as if she may be finally hitting her 2017 stride vs. a Czech who is still a few steps behind the accomplishments of her Top 5-ranked sister, and just wasn't quite up to having everything together between her ears and inside her chest quickly enough to put up her best effort on Day 5. And by the time she was, it was almost too late to do anything about it.

Kerber jumped out of the gates on Friday in full form, breaking Kristyna Pliskova's serve in her debut on Laver in the biggest match of her pro career thus far. A Pliskova double-fault handed the German another break for a 3-0 lead, and it was all that she could do to even extend the set to the twenty minutes that it took Kerber to win it at love. After falling behind 2-0 in the 2nd, finally, Pliskova found her footing, running off a streak of three straight games to get back into the set. But, serving at 4-4, with Kerber being on her game and with the memory of how tough playing Pliskova's identical twin sister is (though they swing their rackets from different sides) reminding her to not take the less-accomplished Czech lightly, Kristyna failed to hold serve. Serving for the match, Kerber fell behind 15/30, but didn't temporarily lose her momentum as she did during the first two rounds in Melbourne. After reaching MP, she completed her 6-0/6-4 win in under an hour when Pliskova fired a shot long.


Tennis on ?

Kerber books her 4R in 55min on @RodLaverArena, d. Kr. Pliskova 6-0 6-4. Next up for the No.1 seed: Vandeweghe#AusOpen pic.twitter.com/s1Mc9aLLVF

— #AusOpen (@AustralianOpen) January 20, 2017
"I'm ready, I'm feeling good." Angie #Kerber is through to 4R #AusOpen pic.twitter.com/bCzj4RPNXo

— #AusOpen (@AustralianOpen) January 20, 2017


Next up for Kerber is CoCo Vandeweghe, who won out in the three-set, all-unseeded battle with Genie Bouchard, winning 6-4/3-6/6-4 to advance to her first non-Wimbledon (2015-16) slam Round of 16. She'll now attempt to grab the baton and see if she can become the latest North American woman to reach her maiden major semifinal in Melbourne, following in the footsteps of Sloane Stephens (2013), Bouchard (2014) and Madison Keys (2015).

After breaking Bouchard to go up 4-3 in the 1st, Vandeweghe held to take the set, but failed to convert a series of big points in the 2nd that might have gotten her off the court a little quicker, holding BP in Bouchard's final two service games but being unable to break the Canadian as she won the set to send things to the 3rd. There, Bouchard jumped out in front early with a love break in the opening game, but Vandeweghe's break to level things at 4-4 set the stage for the key ninth game of the set. Vandeweghe faced four BP in the 22-point game, saving them all and holding for a 5-4 lead. With the momentum on her side, she broke Bouchard a game later to claim victory... and celebrate in the same "Gladiator"-inspired way that she generally tends to employ in these moments, providing a nice video clip for the masses that is provided without the additional context regarding why when she in particular calls attention to herself in such a way it's just a bit more grating than when other players might do the same.


Coco Vander-pumped after win against #Bouchard #AusOpen @CoCoVandey pic.twitter.com/W8ez3lkd5P

— #AusOpen (@AustralianOpen) January 20, 2017


But I think I've already covered the CoCo conundrum this week and many times before, haven't I? So I won't again. Although, I will say that I agree with a good many of the responses attached to the above tweet, which I admit is quite a change for me when it comes to a player like Vandeweghe. Usually, I tend to embrace a player whose actions rub many people the wrong way. I keep waiting for the moment to arrive when I take to CoCo... but I've been waiting for a while now, and really don't think it's ever going to happen.

Oh, and since the folks on the AO Twitter feed probably don't know that their "Vander-pump" tweet sounds like its referencing a U.S. reality television series, I say we keep them blissfully ignorant of that fact since, you know, we've already aired enough of our reality TV dirty laundry on the international stage of late.

...meanwhile, the all 6-foot-1 match-up between #13 Venus Willians and Duan Yingying played out like what one would expect from a match between a player with 244 career slam match wins and another with just five. Williams jumped to a quite lead on MCA and never looked back, winning 6-1/6-0. The 36-year old has now reached the Round of 16 at four straight slams, and seven of nine.

Respect.

In the other day session 3rd Round match, the sole Romanian bright spot in women's singles in Melbourne continued her resurgent run as Sorana Cirstea bested Alison Riske 6-2/7-6(2) to reach her second career Round of 16, and first since her QF in Paris eight years ago. Cirstea noted earlier this week how much she missed having her good friend Ana Ivanovic around to spend time and talk with during this major, but, as is the case with the rest of the tour, the Swarmette seems to be doing just fine without her. Quite fine, indeed, as a matter of fact.


Sorana soarin'
The Romanian ???? is through to 4R -- her deepest run into the #AusOpen draw -- after downing #Riske 6-2 7-6(2). pic.twitter.com/kNZ1MctyvS

— #AusOpen (@AustralianOpen) January 20, 2017
Laver Arena played host to a "Barty Party" for the first time on Friday night, but it was German qualifier Mona Barthel who ended up crashing the proceedings, putting an end to Aussie wild card Ash Barty's run in her post-cricket return to singles tennis in a 6-3/3-6/6-3 match.


Mona Barthel reaches FIRST Grand Slam Round of 16!

Battles past Barty 6-4, 3-6, 6-3! #AusOpen pic.twitter.com/eNTsmqCh9h

— WTA (@WTA) January 20, 2017


Barthel was in control early, winning three straight games after dropping the first game of the match. She served out the 1st set at 6-3, but then saw Barty gradually work her way into the match in the 2nd. Mid-way through the set, Barty's game picked up and she surged in the final games to win 6-3 and send things into the 3rd. After a brief delay due to spitting rain, the two returned and Barty picked up where she'd left off. She broke Barthel to take a 3-2 lead, getting the crowd on the edge of their collective seat.

But then all the wind behind Barty's back left the stadium.

Barthel broke back for 3-3, then never lost another game, as Barty's relative inexperience finally showed in her rushed shots. Serving at 5-3, Barthel held at love to advance to her first career slam 4th Round. Afterward, she talked with Rennae Stubbs in a nice little on-court interview in front of the disappointed crowd. Noting the chronic fatigue that made her '16 season a nightmare that put her tennis career in jeopardy, it became apparent that there is as much reason to root for Barthel as they ever was for Barty, though one wonders if the Aussie crowd will get over the fact that she took down one of their own. Two, actually, as she defeated Destanee Aiava in the 1st Round, too.

In the only remaining women's 3rd Round match from the top half of the draw, #7 Garbine Muguruza was set to face off with #32 Anastasija Sevastova in the concluding women's match on MCA.







...LIKE ON DAY 5:

Serena... Not. Having. Any. Of. It.


"Scrappy Performance?" ??@SerenaWilliams? doesn't think so... #AusOpen pic.twitter.com/ie94jTYRZN

— WTA (@WTA) January 19, 2017





...LIKE ON DAY 5:

For Jiske & Co., the next stop is the Aussie Open...


1/2 Great start of 2017 with two titles here in Sydney. Won the singles final against Diede de Groot 6-1 6-2.

— jiske griffioen (@jiskegriffioen) January 14, 2017
2/2 And @AniekVanKoot and I won the doubles final against Kamiji/Shuker 1-6 7-5 10-6. Great warmup for the Australian Open!!

— jiske griffioen (@jiskegriffioen) January 14, 2017





...LIKE ON DAY 5:

There's just so much good about this photo.


Petit café et croissant à la terrasse du bistro de l'#AusOpen
Little coffee with a croissant at the #AusOpen French Quarter ?????????? pic.twitter.com/XDNBbQcpwS

— Caroline Garcia (@CaroGarcia) January 20, 2017
...and, finally... and away we go.

Gulp.







*WOMEN'S SINGLES ROUND OF 16*


#1 Angelique Kerber/GER vs. CoCo Vandeweghe/USA
Sorana Cirstea/ROU vs. x
(Q) Mona Barthel/GER vs. #13 Venus Williams/USA
#24 Anastasia Pavlyuchenkova/RUS vs. #8 Svetlana Kuznetsova/RUS
x vs. x
x vs. x
x vs. x
x vs. x




Leo's first business meeting with our favorite people at WME/IMG he had some great advice for our future projects ?? pic.twitter.com/3RvvWhWl2S

— victoria azarenka (@vika7) January 19, 2017

Had a good hit with my friend @rennaestubbs and run in to @CaroWozniacki
Great fun! #AustralianOpen pic.twitter.com/DZxuFyl2Pv

— Conchita Martínez (@conchitamartinz) January 18, 2017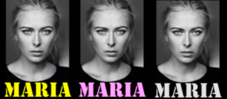 #TBT when @MariaSharapova had to draw the #AusOpen logo ???????? pic.twitter.com/JNHBCw4hU9

— Team Sharapova (@team_sharapova) January 19, 2017









*CAREER QF SLAM - active singles*




[with slam where completed]


Victoria Azarenka - 2012 US (28th)
Dominika Cibulkova - 2014 AO (26th)
Kimiko Date - 1995 WI (23rd)
Simona Halep - 2015 US (22nd)
Angelique Kerber - 2016 AO (33rd)
Svetlana Kuznetsova - 2006 RG (16th)
Petra Kvitova - 2015 US (30th)
Francesca Schiavone - 2011 AO (42nd)
Maria Sharapova - 2005 US (12th)
Serena Williams - 2001 RG (12th)
Venus Williams - 1998 WI (6th)












TOP QUALIFIER:

Elizaveta Kulichkova/RUS




TOP EARLY ROUND (1r-2r):

#5 Karolina Pliskova/CZE (4 games lost)




TOP MIDDLE-ROUND (3r-QF):

x


TOP LATE ROUND (SF-F):

xx


TOP QUALIFYING MATCH:

Q1 - Ons Jabeur/TUN def. Dalila Jakupovic/SRB 2-6/7-6(5)/7-5 (comeback from 6-2/4-1 down)




TOP EARLY RD. MATCH (1r-2r):

1st Rd. - Lucie Safarova/CZE def. Yanina Wickmayer/BEL 3-6/7-6(7)/6-1 (saved 9 MP)




TOP MIDDLE-RD. MATCH (3r-QF):

x


TOP LATE RD. MATCH (SF-F/Jr./Doub.):

x


TOP LAVER/MCA NIGHT MATCH:

x


=============================




FIRST VICTORY:

#29 Monica Puig/PUR (def. Tig/ROU)




FIRST SEED OUT:

#4 Simona Halep/ROU (lost to Rogers/USA)




UPSET QUEENS:

United States




REVELATION LADIES:

Australia




NATION OF POOR SOULS:

Romania (First Loss, First Seed Out & two players ranked in Top 32 ousted in 1st Rd.)




LAST QUALIFIER STANDING:

In 3rd Rd.: Barthel/GER(W), Brady/USA


LAST WILD CARD STANDING:

Ash Barty/AUS (3rd Rd.)




LAST AUSSIE STANDING:

In 3rd Rd.: Barty(L), Gavrilova


Ms. OPPORTUNITY:

x
IT (??): x


COMEBACK PLAYER:

Nominees: Barty/AUS, Cirstea/ROU, King/Shvedova, Barty/Dellacqua


CRASH & BURN:

#4 Simona Halep/ROU (1st Rd./Rogers; 2 con. AO 1st Rd. exits)




ZOMBIE QUEEN:

Nominees: Safarova (1st Rd. - saved 9 MP vs. Wickmayer); Brady (2nd Rd. - saved 5 MP vs. Watson)


KIMIKO VETERAN CUP:

Nominees: Lucic-Baroni/CRO, Kuznetsova/RUS, V.Williams/USA, S.Williams/USA


LADY OF THE EVENING:

Nominee: Gavrilova/AUS ("The Dasha Show")


DOUBLES STAR:

x


JUNIOR BREAKOUT:

x



All for Day 5. More tomorrow.