5:53 to History

Maybe Robert Downey Jr. should play Novak Djokovic in the movie. They could call it "Iron Man Does Melbourne."


For all world #1 Djokovic had accomplished over the past eighteen months -- the 43-match winning streak, Davis Cup title, 9-1 record against Rafael Nadal & Roger Federer and three slam titles -- he didn't have one of THOSE. You know, the sort of epic match that marks a player's career forever, standing as a testament to his abilities and heart. Against Nadal in the singles final of the 100th Australian Open, the Serb, with a whole lot of help from Rafa, more than took care of that.

Coming into the match with one less day to rest after his semifinal match -- a 4:50 marathon against Andy Murray -- than Nadal had to recover from his own four-set win over Federer, AO defending champion Djokovic seemed to be set up to have his back placed firmly against the wall from the outset. But as the two met in an Open era record third straight slam final, the fact that Djokovic compiled a 6-0 (all in finals) record against Rafa in '11, and sported a 9-2 mark against him since the summer of '09, lingered. The opportunity seemed to be there for Nadal, in the 30th meeting between the two, to finally turn the tide of the sport's current top rivalry back in his favor. If he couldn't do it under these circumstances, it seemed, then when would he?

In the early-going, Djokovic didn't seem quite himself, either. His game was spotty and, after winning the opening game of the match, he saw Nadal take four of the next five. Djokovic, his game slowly improving, got his lost break back, but Nadal swept the final three games to take the 1st set. Nadal's 133-1 record in slam matches after winning the opening set stood as another bit of history to contend with.

But Djokovic's ability to outhit and outmanuever Nadal soon proved too much. The Serb grabbed the next two sets 6-4 and 6-2, as no matter how well Rafa played, it didn't seem as if it would be enough to make a dent in Djokovic's ever better game. In the 4th set, as Djokovic went up 4-3, 40/love on Nadal's serve, the match seemed to be on the verge of ending. Only Nadal surged back and turned the match into one for the ages. After holding serve for 4-4, the coming rains caused a short delay as the roof on Rod Laver Arena had to be closed and the court dried. With the match suddenly moving inside for an air-conditioned and less humid atmosphere, the balls began to bounce just a bit higher than before, giving a reinvigorated Rafael an edge as the Aussie crowd spurred him on, wanting to see a five-set final. The set went to a tie-break, and Djokovic again seemed on the way to victory, leading 5-3 and having one serve remaining on his turn in the rotation. But Nadal got the mini-break, preventing Djokovic from reaching match point, then held his own two serves. One point from forcing a 5th, Nadal got another mini-break to take the tie-break at 7-5.

In the deciding set of the first 5th set the two have ever played against each other, Nadal's momentum continued as he took a 4-2, 30/15 lead against the seemingly tiring Serb. At that point, Rafa ran toward the net to reach a short ball and fired a backhand down the line into the open half of the court... and missed. Rather than have two game points for a 5-2 lead, it was 30/30 and Djokovic had been given the gift of life. He didn't turn it down. In fact, one point later it was apparent that his groundstrokes had suddenly regained their previous sting. The Serb's new life would prove deadly for the Spaniard, who was broken to get the set back on serve at 4-3. From there, Djokovic did what he did so often in '11, upping his game in a match's latter stages and taking home the victory. After three consecutive holds by the two, Djokovic got another break to go up 6-5. Serving for the match, he missed an overhead as he tried to quickly slip it into the open court past a charging-from-the-opposite-doubles-alley Nadal. But the momentum would not be turned again. Djokovic held, winning 5-7/6-4/6-2/6-7/7-5 to defend his AO title, collapsing onto his back when it was finally over.

Afterward, the Serbian "Iron Man" ripped off her shirt and howled toward the crowd, transforming from one superhero into another -- "The Incredible Hulk," only without the green body paint (though, I guess there's always one of his post-slam celebratory parties for that later). In the unending (2am was quickly approaching in Melbourne) post-match ceremony, as both players leaned against the net for support, looking as if they were ready to collapse (some kind soul finally gave them chairs and bottles of water), master of ceremonies Sandy Roberts called Djokovic a "man of steel." Keeping in line with the theme, I suppose Superman works just as well, also. But, of course, if Djokovic's performance is akin to a caped superhero, what should be said of Nadal's?

The fact is, Nadal literally willed this match into what it ultimately became, the longest (5:53) slam final in Open era history, as well as the latest (1:37am) to finish. It never really should have gone beyond four sets, and seemed fated to be seen as simply the latest example of Djokovic's mastery over the former #1. In the end, Djokovic DID win his fifth career slam, but the final will now go down as one of those matches where both players, in the eyes of the public, won on some level... even if the reality of the result will cut deeply for Nadal, who must now fully realize how Federer felt when he triumphed over his Swiss rival in "The Greatest Match Ever Played" at Wimbledon in 2008. While the Spaniard has managed to string together four consecutive appearances in slam finals, the current storyline on the ATP Tour revolves around the fact that he's now 0-3 in the last three against Djokovic.

Welcome to the new world where the Serbian former "prince" is threatening to become an all-time king. He'll head to Paris with a chance to make due on his one undelivered '11 promise and win at Roland Garros. It'd complete a Career Slam, string together a non-calender year "NoDjokoSlam" (hey, I keep tryin') and maybe make a TRUE season Grand Slam a possibility.

A month ago, it seemed pretty obvious that Djokovic could never top his ridiculously great '11 season with something even better in '12. I mean, HOW COULD HE? But, umm, well, maybe we should hold off on that sort of talk, huh?



=DAY 14 NOTES=
...Bethanie Mattek-Sands & Horia Tecau won the Mixed Doubles title, taking down Elena Vesnina & Leander Paes (robbing the Indian of a two-title grab at this AO) in a match-deciding super-tiebreak. Thus, first-time slam winner BMS wins Backspin's "Doubles Star" award, as well.

...DAY 14 LIKES:

1) Vika in the stands for the Men's Final

2) Djokovic's long-time girlfriend, living and dying on every single solitary blessed point during the entire 5:53 affair. Of course, since the camera decided to key in on this particular trait of her's on seemingly every third point or so, by the end of the match, I was a bit less enamored with her actions than I had been about five hours earlier.

...and, finally, look for the complete wrap up of the season's first month next in the "Dorothy Tour Awards," along with picks for this coming weekend's start of Fed Cup competition.

*WOMEN'S SINGLES FINAL*
#3 Victoria Azarenka/BLR def. #4 Maria Sharapova/RUS 6-3/6-0
*MEN'S SINGLES FINAL*
#1 Novak Djokovic/SRB vs. #2 Rafael Nadal/ESP 5-7/6-4/6-2/6-7/7-5
*WOMEN'S DOUBLES FINAL*
Kuznetsova/Zvonareva (RUS/RUS) def. #11 Errani/Vinci (ITA/ITA) 5-7/6-4/6-4
*MEN'S DOUBLES FINAL*
Paes/Stepanek (IND/CZE) def. #1 Bryan/Bryan (USA/USA) 7-6/6-2
*MIXED DOUBLES FINAL*
#8 Mattek-Sands/Tecau (USA/ROU) def. #5 Vesnina/Paes (RUS/IND) 6-3/5-7 [10-3]
*GIRLS SINGLES FINAL*
#14 Taylor Townsend/USA def. #4 Yulia Putintseva/RUS 6-1/3-6/6-3
*BOYS SINGLES FINAL*
#1 Luke Saville/AUS def. Filip Peliwo/CAN 6-3/5-7/6-4
*GIRLS DOUBLES FINAL*
Andrews/Townsend (USA/USA) def. #1 Khromacheva/Kovinic (RUS/MNE) 5-7/7-5 (10-6)
*BOYS DOUBLES FINAL*
#6 Broady/Ward-Hibbert (GBR/GBR) def. Pavlasek/Veger (CZE/CRO) 6-3/6-2
*WHEELCHAIR SINGLES FINAL*
#1 Esther Vergeer/NED vs. #2 Aniek van Koot/NED 6-0/6-0
*WHEELCHAIR DOUBLES FINAL*
#1 Vergeer/Walraven (NED/NED) def. #2 Buis/van Koot (NED/NED) 4-6/6-2/6-4





**AO "DOUBLES STAR" WINNERS**


2006 Yan Zi & Zheng Jie, CHN/CHN
2007 Liezel Huber, USA
2008 Alona & Kateryna Bondarenko, UKR/UKR
2009 Sania Mirza, IND
2010 Cara Black, ZIM
2011 Gisela Dulko & Flavia Pennetta, ARG/ITA
2012 Bethanie Mattek-Sands, USA



**AO MIXED DOUBLES CHAMPIONS - since 2002**


2002 Daniela Hantuchova & Kevin Ullyett
2003 Martina Navratilova & Leander Paes
2004 Elena Bovina & Nenad Zimonjic
2005 Samantha Stosur & Scott Draper
2006 Martina Hingis & Mahesh Bhupathi
2007 Elena Likhovtseva & Daniel Nestor
2008 Sun Tiantian & Nenad Zimonjic
2009 Sania Mirza & Mahesh Bhupathi
2010 Cara Black & Mahesh Bhupathi
2011 Katarina Srebotnik & Daniel Nestor
2012 Bethanie Mattek-Sands & Horia Tecau



**WON THREE CONSECUTIVE SLAMS - MEN**




[men]


1969 - Rod Laver, AUS (4 con.)
1993-94 - Pete Sampras, USA
2005-06 - Roger Federer, SUI
2006-07 - Roger Federer, SUI
2010 - Rafael Nadal, ESP
2011-12 - NOVAK DJOKOVIC, SRB



**CAREER SLAM FINALS - ACTIVE MEN**


23...Roger Federer (16-7)
15...RAFAEL NADAL (10-5)
7...NOVAK DJOKOVIC (5-2)
5...Andy Roddick (1-4)
4...Lleyton Hewitt (2-2)
3...Juan Carlos Ferrero (1-2)
3...Andy Murray (0-3)
2...Robin Soderling (0-2)



**DJOKOVIC vs. NADAL IN SLAM FINALS**


2010 US Open - Nadal 6-4/5-7/6-4/6-2
2011 Wmbledon - Djokovic 6-4/6-1/1-6/6-3
2011 US Open - Djokovic 6-2/6-4/6-7/6-1
2012 Australian Open - Djokovic 5-7/6-4/6-2/6-7/7-5



**AO MEN'S TITLES*




[Open era]


4...Andre Agassi
4...Roger Federer
3...NOVAK DJOKOVIC
3...Mats Wilander
2...Boris Becker
2..Jim Courier
2...Stefan Edberg
2...Johan Kriek
2...Ivan Lendl
2...John Newcombe
2...Pete Sampras
2...Guillermo Vilas


[all-time]


6...Roy Emerson
4...Andre Agassi
4...Jack Crawford
4...Roger Federer
4...Ken Rosewall
4...Pat Wood
3...NOVAK DJOKOVIC
3...Rod Laver
3...Adrian Quist
3...Mats Wilander




TOP QUALIFIER:
Paula Ormaechea/ARG
TOP EARLY ROUND (1r-2r):
#3 Victoria Azarenka/BLR
TOP MIDDLE-ROUND (3r-QF):
#4 Maria Sharapova/RUS
TOP LATE ROUND (SF-F):
#3 Victoria Azarenka/BLR
TOP QUALIFYING MATCH:
Q1: Bibiane Schoofs/NED d. Yaroslava Shvedova/KAZ 6-4/3-6/11-9
TOP EARLY RD. MATCH (1r-2r):
2nd Rd. - Greta Arn/HUN d. #17 Dominika Cibulkova/SVK 6-2/3-6/10-8
TOP MIDDLE-RD. MATCH (3r-QF):
4th Rd. - #11 Kim Clijsters/BEL d. #5 Li Na/CHN 4-6/7-6/6-4 (saved 4 MP)
TOP LATE RD. MATCH (SF-F/Jr.):
SF - #4 Maria Sharapova/RUS d. #2 Petra Kvitova/CZE 6-2/3-6/6-4
TOP LAVER NIGHT MATCH:
4th Rd - #4 Maria Sharapova/RUS d. #15 Sabine Lisicki/GER 3-6/6-2/6-3
=============================
FIRST WINNER:
#3 Victoria Azarenka/BLR (def. Heather Watson/GBR)
FIRST SEED OUT:
#19 Flavia Pennetta/ITA (1st Rd.- lost to Nina Bratchikova/RUS)
UPSET QUEENS:
Russians
REVELATION LADIES:
Germans
NATION OF POOR SOULS:
Great Britain (0-4 in 1st Round, all on Day 1)
LAST QUALIFIER STANDING:
Nina Bratchikova/RUS (3rd Rd.)
LAST WILD CARDS STANDING:
Casey Dellacqua/AUS & Olivia Rogowska/AUS (2nd Rd.)
LAST AUSSIES STANDING:
Casey Dellacqua, Jelena Dokic & Olivia Rogowska (2nd Rd.)
IT:
Ekaterina Makarova/RUS
MS. OPPORTUNITY:
Sara Errani/ITA
COMEBACK PLAYER:
#4 Maria Sharapova/RUS
CRASH & BURN:
#5 Samantha Stosur/AUS (lost 1st Rd. to Sorana Cirstea/ROU)
ZOMBIE QUEEN:
#11 Kim Clijsters/BEL (down 6-4/3-1, 5-1 in 2nd set tie-break and 4 MP vs. Li, 4th Rd.)
LADY OF THE EVENING:
#3 Victoria Azarenka/BLR
DOUBLES STAR
Bethanie Mattek-Sands/USA
JUNIOR BREAKOUT:
Taylor Townsend/USA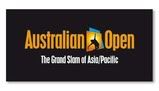 All for now.