AO.8- The Empress' New Clothes?

Sometimes the truth needs to be shoved in your face. As we learned on Day 8, Serena Williams is simply not yet ready to contend for a grand slam title again; while maybe Ekaterina Makarova is, or could be soon.



"'But he has nothing on at all,' said a little child at last."

-

Hans Christian Andersen
And Serena sure did seem to be virtually naked out there on Rod Laver Arena against her 23-year old, #56-ranked Russian opponent on Monday. She had that head down, hang-dog, look about her game and stride from the start. Usually, she finds a way to force herself back into the match by force of will. Well, that, a big serve and an opponent who eventually gives in to what Petra Kvitova once called "the Serena." But the big serves only rarely came, and were usually undone by errors elsewhere soon afterward. Makarova didn't blink, either. Instead, the lefty whose face some say resembles Steffi Graf's (
I didn't immediately see it, but I guess a case can be made
) continued to produce a series of pretty looking winners --
especially via her most-favored forehand down-the-line
-- in the face of the Williams threat that never came.
With a handful of good-to-great performances already in her recent past, including a three-set 1st Round thriller against Ana Ivanovic at last year's AO, Makarova was no where near ready to give in to the aura that the 13-time major champ naturally carries with her into every grand slam match she plays. After the match, Aussie TV commentator Rennae Stubbs joked with the Hordette about how she'd said that the former doubles star would be interviewing her ON the court --
i.e. after a win
-- following the match. With AO wins over Kaia Kanepi and Vera Zvonareva already in her back pocket, Makarova had reason to be confident. She probably didn't have reason to believe that Williams would never be able to pull her game together after a slow start, though. Even if the American had done so, the Russian might have won on this day...
but the final scoreline wouldn't have read like the beating it turned out to be.
With Williams' serve iffy from the start, Makarova got a quick break to go up 3-2 in the 1st. She even put together nine straight points in one stretch. Another break gave her a 5-2 advantage, and she literally walked to a 6-2 win. Everyone expected Williams to wake up eventually, and she seemed to when she went up 2-0 in the 2nd, breaking Makarova at love with a pulverizing second serve return.
But Makarova broke back the next game.
At 2-2, Williams saved a break point with an ace, but double-faulted three times in the same game. The half-hearted attempt to pull out the sort of primal screams that have stoked her fires in the past didn't work this time. It was more like the bleating of a suffering animal. Serena's seventh DF of the match allowed the Russian to take a 3-2 lead.
Williams held with two aces to close to within 4-3, still a break down, but then missed an overhead one game later that would have given her two break points on Makarova's serve. At this point, it was becoming apparent that Serena just wasn't ever going to come around on this day. When she "pulled a Li" and failed to put away a shot at the net into an open court, instead going down the line right to Makarova's forehand, with which she smacked a winner off Williams' racket at the net.
You know, the same sort of shot that Serena usually pulls off in a tight situation.
It was pretty much over but for the handshake. In the end, Williams committed 37 errors in the match's seventeen games, and said after the match that she could have served better if she'd "served left-handed."
The final scoreline read a 6-2/6-3 advantage for Makarova. The same score by which Williams was sent home in the U.S. Open final by Samantha Stosur last fall, tying Serena's lowest game total for a slam match. The NYC loss came after Williams had won eighteen straight matches, while this one came after she's arrived in Melbourne with just two matches played since her loss to the Aussie last September. Is this type of result a new slam trend, not just for Makarova, but also for the now-30 year old former #1, or was Williams' injured ankle more an issue than she let on? As with so many things Serena, we'll probably never fully know...
or at least won't until her tell-all biography comes out a decade from now.
As we stand here today, though, it's safe to say that Williams does not resemble a potential 2012 grand slam champion. Of course, that could change pretty quickly. After all, we ARE still talking about Serena. And until she's gone for good, she is to be ignored and/or overlooked at your own, and everyone else's, risk.

=DAY 8 NOTES=
"Better in, than out."

-

Hans Christian Andersen
...meanwhile, Maria Sharapova's breezy trip through the first three rounds of this 100th AO surely hit a slight hiccup with her performance against Sabine Lisicki in the 4th Round. Her double-fault and error totals spiked up compared with the her previously comprehensive wins in Melbourne, but she managed to advance anyway.

The Russian got off to a quick start, taking a 3-0 lead. But, then, after having dropped just five games through three rounds, she proceded to lose six straight to the German to drop the set as Lisicki began to pull off big shots and effectively pressured Sharapova into errors. Lisicki failed to carry her momentum into the 2nd set, though. Sharapova fought off a break point in the set's first game, then got a break of her own to take a 3-1 lead en route to a 6-2 win to knot the match. While the Russian's numbers at the time hardly showed it -- she had zero aces to six double-faults, and eleven winners to thirty errors -- she had managed to right the ship. Carrying her 12-1 three-set record of a year ago into her first such match in '12, Sharapova's mettle was immediately tested. After saving five break points, she held for 2-1 in the early going, then got a break for 4-2. Saving another break point, she held for 5-2, then went on to win 3-6/6-2/6-3.

But, once again considering her slam-winning paths of the past, has just the fact that she came even the slightest bit close to losing mean that the "bloom" is off Sharapova at this slam?
"Death walks faster than the wind and never returns what he has taken."

-

Hans Christian Andersen
This match wasn't necessarily the sort of near-miss that pricks the trail balloon of a potential "Sharapova Scenario" playing out at this slam, especially with the lingering questions around most of the rest of the players in the draw, from injuries to inexperience to in-match "drifts" that could still ultimately lead to their AO doom. But, as I noted in the 1st Round with Sharapova's one single bad game against Heather Watson, the bad stretch she experienced in this match, like those three double faults a week ago, has the ability to plant a seed in her pysche that could sprout at any moment the rest of this week. There's something that has seemed different about her demeanor in Melbourne when she's so far had "issues," though. In previous slams, she seemed to understand that she might have been "lucky" to get through the bad patches. This time around, it feels more like she's seeing such moment as more of a hiccup than the beginning of something worse. Time will tell.

...in Day 8's other two Round of 16 matches, Sara Errani mastered Zheng Jie in straight sets to reach her first career slam QF, and Petra Kvitova ended Ana Ivanovic's attempt to reach her slam QF since she won the Roland Garros crown in 2008.

The Czech was consisently better than the Serb in pretty much every area of their games, save for a ten-point stretch late in the 2nd set, eight points of which came after Kvitova whiffed on an overhead attempt and took two full games, both lost at love, to finally put the memory out of her head and get back to business. The whiff came on an AnaIvo game point that shortened Kvitova's lead to 5-4. She then opened her serve game with a double-fault and, a string of errors later, Ivanovic was leading 6-5. But after losing to Li Na in Sydney after not being able to pull her game back together, Kvitova managed to do it here. She got a hold of service to force a tie-break, then won it handily 7-2 to take the match 6-2/7-6.

...with Makarova and Sharapova's victories, as the two Hordettes will play each other in the quarterfinals, at least one Russian woman is assured of reaching the semifinals at the twenty-eighth of the last thirty-two slams.

...well, while many of the other honors are still a bit "cloudy," it looks like it's safe to award the "It" player award for this Australian Open. With her getting upset wins over Kanepi, Zvonareva and Serena (reminiscent of her five Top 20 wins when she won her first tour title at Eastbourne in '10), as well as still being alive in the Doubles QF (she and Alla Kudryavtseva advanced past a retiring top-seeded Peschke/Srebotnik in the early going), it goes to Makarova, who'll emerge from this slam as the biggest riser in the rankings.

...ITF UPDATE: Bannerette Lauren Davis gets POW honors for Week 3 after her win in the $25K challenger in Plantation, Florida. The 18-year old defeated fellow American Gail Brodsky in the final. Elsewhere, Georgian Sofia Kvatsabaia became the first player to win a second circuit singles title during the '12 season, and Holland's Richel Hogenkamp, a rising junior a few seasons ago, won her first ITF singles title since July '10 in Sutton, England.

...DAY 8 LIKES: I saw a third installment of those Wilson racket ads on Tennis Channel, and while it's still not as well-produced as one would like, it DID make me laugh. Diane pointed out the other day that the player I didn't recognize in the second ad was Kei Nishikori, and it should be noted that he just upset Jo-Wilfried Tsonga to reach the QF and become the most successful Japanese male player in a slam about 80 years. In the latest ad, again, another male pro (I know the face, but I was only half-watching and don't really feel the urge to try to find out who it was) is interviewed about his new Wilson racket and is asked what he thinks about people who want to ban it. After a pause, he says, "They're stupid." After another pause, he adds, "El stupido."

...and, finally, can ESPN2 please knock it off with all the "there are no Americans left in the draw after eight days" shouting? Come on, other than a healthy Serena, do they really think anyone ever REALLY expects an American to last beyond the 3rd or 4th Round in a slam these days?

*WOMEN'S SINGLES QF*
#1 Caroline Wozniacki/DEN vs. #11 Kim Clijsters/BEL
#3 Victoria Azarenka/BLR vs. #8 Agnieszka Radwanska/POL
Ekaterina Makarova/RUS vs. #4 Maria Sharapova/RUS
Sara Errani/ITA vs. #2 Petra Kvitova/CZE
*MEN'S SINGLES QF*
#1 Novak Djokovic/SRB vs. #5 David Ferrer/ESP
#4 Andy Murray/GBR vs. #24 Kei Nishikori/JPN
#11 Juan Martin del Potro/ARG vs. #3 Roger Federer/SUI
#7 Tomas Berdych/CZE vs. #2 Rafael Nadal/ESP
*WOMEN'S DOUBLES QF*
Kudryavtseva/Makarova (RUS/RUS) vs. #11 Errani/Vinci (ITA/ITA)
#3 King/Shvedova (USA/KAZ) vs. #7 Hlavackova/Hradecka (CZE/CZE)
Begu/Niculescu (ROU/ROU) vs. Kuznetsova/Zvonareva (RUS/RUS)
#6 Mirza/Vesnina (IND/RUS) vs. #2 Huber/Raymond (USA/USA)
*MEN'S DOUBLES QF*
#1 Bryan/Bryan (USA/USA) vs. #6 Fyrstenberg/Matkowski (POL/POL)
#13 Lipsky/R.Ram (USA/USA) vs. #7 Lindstedt/Tecau (SWE/ROU)
#10 Butorac/Soares (USA/BRA) vs. Paes/Stepanek (IND/CZE)
#12 S.Gonzalez/Kas (MEX/GER) vs. #2 Mirnyi/Nestor (BLR/CAN)


*AO "IT" PLAYER WINNERS*
2006 Samantha Stosur, AUS
2007 Shahar Peer, ISR
2008 Casey Dellacqua, AUS
2009 Carla Suarez-Navarro, ESP
2010 Maria Kirilenko, RUS
2011 An-Sophie Mestach, BEL (jr.)
2012 Ekaterina Makarova, RUS
*WOMEN'S SLAM FINAL 8's*
[career slam QF; active players]
33...Venus Williams
32...Serena Williams
19...KIM CLIJSTERS
16...MARIA SHARAPOVA
12...Svetlana Kuznetsoav
9...Nadia Petrova
7...Jelena Jankovic, Dinara Safina, Francesca Schiavone
6...VICTORIA AZARENKA, Kimiko Date-Krumm, Li Na, CAROLINE WOZNIACKI
5...Ana Ivanovic, AGNIESZKA RADWANSKA, Vera Zvonareva
4...Marion Bartoli, Jelena Dokic, Daniela Hantuchova, PETRA KVITOVA, Samantha Stosur
[most slam QF, 2010-12 = 9 slams]
5...CAROLINE WOZNIACKI
4...VICTORIA AZARENKA
4...KIM CLIJSTERS
4...PETRA KVITOVA
4...Li Na
4...Francesca Schiavone
4...Serena Williams
4...Vera Zvonareva
3...Andrea Petkovic
3...MARIA SHARAPOVA
3...Samantha Stosur
3...Venus Williams
[2012 AO Quarterfinalists - career AO QF]
7...Kim Clijsters
5...Maria Sharapova
3...Agnieszka Radwanska
2...Victoria Azarenka
2...Petra Kvitova
2...Caroline Wozniacki
1...Sara Errani
1...Ekaterina Makarova
[2012 AO Quarterfinalists - career slams w/o title]
25th slam - Victoria Azarenka
23rd slam - Agnieszka Radwanska
20th slam - Caroline Wozniacki
18th slam - Sara Errani
18th slam - Ekaterina Makarova
14th slam - Sabine Lisicki
[2012 AO QF - Backspin Master List positions]
(2) Petra Kvitova
(3) Kim Clijsters
(5) Victoria Azarenka
(6) Maria Sharapova
(7) Caroline Wozniacki
(16) Agnieszka Radwanska
(45) Ekaterina Makarova
(--) Sara Errani
*WOMEN'S SLAM FINAL 8's - nation*
[2010-12]
15...RUSSIA
7...United States
6...ITALY
5...BELGIUM, China, DENMARK, Germany
4...BELARUS, CZECH REPUBLIC
3...Australia
2...Bulgaria, Estonia, France, POLAND, Slovak Republic
1...Austria, Kazakhstan, Serbia
*KIM CLIJSTERS vs. WORLD #1's in SLAMS*
2002 Australian Open - lost to Jennifer Capriati
2003 Australian Open - lost to Serena Williams
2004 Australian Open - lost to Justine Henin
2005 Roland Garros - lost to Lindsay Davenport
2005 Wimbledon - lost to Lindsay Davenport
2012 Australian Open vs. Caroline Wozniacki
*WOMEN'S OVERALL WON/LOST - BY NATION*
[through 4th Rd.]
18-12...Russia (Makarova,Sharapova)
10-5...Germany
10-8...Czech Republic (Kvitova)
9-5...Italy (Errani)
9-10...United States
7-4...China
6-3...Serbia
5-1...Poland (A.Radwanska)
5-2...Belarus (Azarenka)
4-0...Denmark (Wozniacki)
4-1...Belgium (Clijsters)
4-6...Romania
4-9...France
*CONSECUTIVE SLAM QF RESULTS*
[Men - Open era]
31...ROGER FEDERER
27...Jimmy Connors
14...Ivan Lendl


TOP QUALIFIER:
Paula Ormaechea/ARG
TOP EARLY ROUND (1r-2r):
#3 Victoria Azarenka/BLR
TOP MIDDLE-ROUND (3r-QF):
xx
TOP LATE ROUND (SF-F):
xx
TOP QUALIFYING MATCH:
Q1: Bibiane Schoofs/NED d. Yaroslava Shvedova/KAZ 6-4/3-6/11-9
TOP EARLY RD. MATCH (1r-2r):
2nd Rd. - Greta Arn/HUN d. #17 Dominika Cibulkova/SVK 6-2/3-6/10-8
TOP MIDDLE-RD. MATCH (3r-QF):
xx
TOP LATE RD. MATCH (SF-F/Jr.):
xx
TOP LAVER NIGHT MATCH:
xx
=============================
FIRST WINNER:
#3 Victoria Azarenka/BLR (def. Heather Watson/GBR)
FIRST SEED OUT:
#19 Flavia Pennetta/ITA (1st Rd.- lost to Nina Bratchikova/RUS)
UPSET QUEENS:
Russians
REVELATION LADIES:
Germans
NATION OF POOR SOULS:
Great Britain (0-4 in 1st Round, all on Day 1)
LAST QUALIFIER STANDING:
Nina Bratchikova/RUS (3rd Rd.)
LAST WILD CARDS STANDING:
Casey Dellacqua/AUS & Olivia Rogowska/AUS (2nd Rd.)
LAST AUSSIES STANDING:
Casey Dellacqua, Jelena Dokic & Olivia Rogowska (2nd Rd.)
IT:
Ekaterina Makarova/RUS
MS. OPPORTUNITY:
xx
COMEBACK PLAYER:
xx
CRASH & BURN:
#5 Samantha Stosur/AUS (lost 1st Rd. to Sorana Cirstea/ROU)
ZOMBIE QUEEN:
Nominees: #15 Sabine Lisicki (down 4-2 in 3rd to Voegele in1st Rd., and 6-2/3-1 to Kuznetsova in 3rd Rd.), #2 Petra Kvitova (down 2-0, 30/15 in 3rd to CSN, 2nd Rd.), #11 Kim Clijsters (down 6-4/3-1, 5-1 in 2nd set tie-break and 4 MP vs. Li, 4th Rd.)
LADY OF THE EVENING:
Nominees: Azarenka, Wozniacki
DOUBLES STAR
xx
JUNIOR BREAKOUT:
xx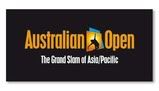 All for Day 8. More tomorrow.