AO.12- The (Shrieks) of Fortune

Ready, Maria? Ready, Vika? Do the Scream Police have their earplugs in (
though we secretly know they all really LOVE the noise... thou doth protest too much, I think
)? Have you deleted your Twitter account? Is the extra-strength duct tape positioned over the mouths of some ESPN2 announcers?
Whew! Okay, then MAYBE we're ready to go.


Maria Sharapova has so-far passed the necessary "eye test" for her to be in slam-winning form, and she even might have history going for her if you consider that the last time she won a slam Down Under the Patriots and Giants were preparing to play in the Super Bowl. Those same two teams are currently doing the same this year. For her, the return to the #1 ranking for the first time in about three and a half years (it'd be the third-longest time between stints, behind only Serena and Clijsters' approximately five-year stretches) would be secondary to the notion of finally proving that everyone who doubted that she could fully recover from shoulder surgery were wrong. And we might even see her readily admit that she sort of doubted it herself for a brief period, as well.





"First, you undergo such a terrible amount of suffering, and then you become famous."

-

Hans Christian Andersen
Before the season, I said that Victoria Azarenka was the real wild card in the WTA's race for #1, and that she could very well shoot through the gap from her #3 position and take the top spot away from BOTH of them. With one more win, she will, too. She was getting far less attention than Wozniacki, Kvitova and others in the #1 discussion, but her drive is equal to or greater than either them at any particular moment. Having survived the game of "Whack-a-Vika" that has gone on at this Australian Open, from the top of the sport on down to the ESPN2ers who have so painstakingly tried to mold public opinion on the whole on-court noise issue, a win for the Belarusian would be great on oh so many "uncomfortable" levels. Stacey Allaster wouldn't have enough places to stick it.
The ball-bashing style of the two finalists may not be the one most preferred by all, but there is no reason for any right-thinking person to not love the desire to win at all costs that will reside within BOTH players who'll take the court tonight.
Although I'm sure some will take issue with it, at least with the less familiar-in-the-spotlight Azarenka, and then spend far too much valuable time trying to measure the court noise created by the pair of finalists.
At the very least, hopefully this final will come close to the fun we saw in the semis. On that note, it's a good sign to point out that the AO is currently riding a two-year run of three-set women's finals. It's quite the opposite of the two-set streaks at the other slams that have reached five (Wimbledon), ten (Roland Garros) and -- yikes!! -- SIXTEEN (U.S.) years. Although, no slam final involving a Russian woman has ever gone three sets.
So, settle in and...
hmmm, what's that?
Oh, no. Brad Gilbert found a way to remove the tape! I thought I'd provided him with enough shiny objects to divert his attention for a few hours.
He's teaching the others to remove THEIR tape, too.
While I love the sight of evolution beginning to take place right in front of my eyes, I have to say that I'm feeling afraid right now. Very afraid.
I guess I'll just have to remember to keep repeating the phrase I've got knocking around inside my head: "It's going to be all right. It's going to be all right."

=DAY 12 NOTES=
...it was a great SF rematch of the '11 AO final between Novak Djokovic and Andy Murray today, and it'll surely lead to more talk about the Scot, especially now with Ivan Lendl in his coaching corner, eventually winning a slam in the Djokovic-Nadal-Federer era. Still, it should be noted that, in the Serb's 6-3/3-6/6-7/6-1/7-5 win, Murray DID blow a two sets to one lead and, although he came back from a 5-2 hole in the 5th, he failed to put away any of three break points (after taking a 40/15 lead) on Djokovic's serve at 5-5 in the deciding set, then was broken to end the match. For any changes evident in Murray, and there do seem to be a few, he's still doing some very Murray-in-a-slam like things in the end. Jimmy Connors was never able to instill enough of himself into Andy Roddick to get the American over the slam hump for a second time, and Lendl might not be able to ultimately do the same with the still-slamless Murray.

Meanwhile, Djokovic now faces Nadal in their fourth overall meeting in a slam final. This is the third straight slam final that will be contested between the two, with Djokovic having defeated Rafa both at Wimbledon and the U.S.Open (two of the six finals the Serb bested the Spaniard in last season). This will be the eighth straight slam won by one of the two men, the longest two-player string in ATP history, behind only an 11-slam stretch where either Nadal or Federer were crowned champions. If the Serb wins, he'll head to Rafa's Kingdom -- Roland Garros -- looking to complete a DjokoSlam... or would it be JokerSlam, or maybe NovaSlam? Hmmm.

...Roberta Vinci can surely share Murray's good/bad thoughts for Day 12. She came into the day having reached the Women's Doubles final, as well as the Mixed semifinals. As she went to sleep tonight, though, that was all she got. She and Sara Errani lost in three sets to Svetlana Kuznetsova and Vera Zvonareva in the WD final as the first champions of this AO were crowned. It's Sveta's second slam Doubles title, and Vera's fourth overall Doubles/Mixed crown at a slam. Vinci & Danielle Bracciali lost in the Mixed SF to Elena Vesnina & Leander Paes, as well. So, Vesnina/Paes don't get the filled-with-storylines opponents that Mirza/Bhupathi would have provided in the final (Mirza is Vesnina's doubles partner, and ex-partners Bhupathi & Paes HATE each other now, while the spots/teamings on the Indian Olympic team revolving around those three players will surely be an issue down the line), and will instead face Bethanie Mattek-Sands and Horia Tecau.

With Vesnina and Mattek-Sands both going for their first slam crown, the winner will get the "Doubles Star" award for this AO.

...Petra will have to tell Adam Pavlasek that things will be all right after his bad day on Friday. Not only did he lose his Boys semifinal match the #1-seed Luke Saville, but he and Filip Veger dropped the Boys Doubles final to Brits Liam Broady & Joshua Ward-Hibbert, too. The Girls Doubles champs were crowned, as well, and it's a pair of Bannerettes -- Taylor Townsend & Gabrielle Andrews -- who defeated top-seeded Irina Khromacheva & Danka Kovinic.

Speaking of Townsend, she had a GREAT day. She won the Doubles title, and took out fellow American Krista Hardebeck in the Girls Singles SF. Thus, the #14 seed reaches the final... and wins this slam's "Junior Breakout" honors. She'll face Hordette #4-seed Yulia Putintseva (my pre-tournament pick, so the American's chances to win are probably pretty good) in the final.

Saville will face Canada's Filip Peliwo in the Boys final. Peliwo defeated American MacKenzie McDonald, who I forget to mention yesterday when I noted the dominant North American presence in the junior singles SF (filling five of the eight slots).

...Esther Vergeer will play in the Women's Wheelchair final on Day 13. She's now won 436 straight matches, including 19 slam singles crown. Today she picked up the Doubles title, her 20th slam Doubles championship.

...DAY 12 LIKES: the realization that I got through the entire two weeks without being forced to listen to the grating Hannah Storm on ESPN2. Best thing about the network's oft-mangy coverage of this slam, I'd say.

...and, finally, I'm making this an earlier-posted recap of Day 12 partly because there wasn't as much to cover for Friday... but also because I think I need the additional time to gird myself for the sure-to-come overflow of "scream chat" during the women's final tonight. Who knows? Maybe the ESPN2ers will even talk about the match, too. I know... I'm too much of a dreamer sometimes.

*WOMEN'S SINGLES FINAL*
#3 Victoria Azarenka/BLR vs. #4 Maria Sharapova/RUS
*MEN'S SINGLES FINAL*
#1 Novak Djokovic/SRB vs. #2 Rafael Nadal/ESP
*WOMEN'S DOUBLES FINAL*
Kuznetsova/Zvonareva (RUS/RUS) def. #11 Errani/Vinci (ITA/ITA) 5-7/6-4/6-4
*MEN'S DOUBLES FINAL*
#1 Bryan/Bryan (USA/USA) vs. Paes/Stepanek (IND/CZE)
*MIXED DOUBLES FINAL*
#5 Vesnina/Paes (RUS/IND)
vs. #8 Mattek-Sands/Tecau (USA/ROU)
*GIRLS SINGLES FINAL*
#14 Taylor Townsend/USA vs. #4 Yulia Putintseva/RUS
*BOYS SINGLES FINAL*
#1 Luke Saville/AUS vs. Filip Peliwo/CAN
*GIRLS DOUBLES FINAL*
Andrews/Townsend (USA/USA) def. #1 Khromacheva/Kovinic (RUS/MNE) 5-7/7-5 (10-6)
*BOYS DOUBLES FINAL*
#6 Broady/Ward-Hibbert (GBR/GBR) def. Pavlasek/Veger (CZE/CRO) 6-3/6-2
*WHEELCHAIR SINGLES FINAL*
#1 Esther Vergeer/NED vs. #2 Aniek van Koot/NED
*WHEELCHAIR DOUBLES FINAL*
#1 Vergeer/Walraven (NED/NED) def. #2 Buis/van Koot (NED/NED) 4-6/6-2/6-4


**AO "JUNIOR BREAKOUT" WINNERS**
2007 Madison Brengle, USA
2008 Jessica Moore, AUS & Arantxa Rus, NED
2009 Ksenia Pervak, RUS
2010 Karolina & Kristyna Pliskova, CZE/CZE
2011 Japanese girls
2012 Taylor Townsend, USA
**AO DOUBLES CHAMPIONS - since 2000**
2000 Lisa Raymond & Rennae Stubbs
2001 Serena Williams & Venus Williams
2002 Martina Hingis & Anna Kournikova
2003 Serena Williams & Venus Williams
2004 Virginia Ruano Pascual & Paola Suarez
2005 Svetlana Kuznetsova & Alicia Molik
2006 Yan Zi & Zheng Jie
2007 Cara Black & Liezel Huber
2008 Alona Bondarenko & Kateryna Bondarenko
2009 Serena Williams & Venus Williams
2010 Serena Williams & Venus Williams
2011 Gisela Dulko & Flavia Pennetta
2012 Svetlana Kuznetsova & Vera Zvonareva
**MOST CAREER SLAM DOUBLES/MIXED TITLES - ACTIVE**
14...Serena Williams
14...Venus Williams
10...Cara Black
10...Lisa Raymond
7...Liezel Huber
6...Katarina Srebotnik
4...Daniela Hantuchova
4...Samantha Stosur
4...VERA ZVONAREVA
**AUSTRALIAN OPEN GIRLS FINALS - since 2000**
2000 Aniko Kapros/HUN def. Maria Jose Martinez-Sanchez/ESP
2001 Jelena Jankovic/SRB def. Sofia Arvidsson/SWE
2002 Barbora Zahlavova-Strycova/CZE def. Maria Sharapova/RUS
2003 Barbora Zahlavova-Strycova/CZE def. Victoriya Kutuzova/UKR
2004 Shahar Peer/ISR def. Nicole Vaidisova/CZE
2005 Victoria Azarenka/BLR def. Agnes Szavay/HUN
2006 Anastasia Pavlyuchenkova/RUS def. Caroline Wozniacki/DEN
2007 Anastasia Pavlyuchenkova/RUS def. Madison Brengle/USA
2008 Arantxa Rus/NED def. Jessica Moore/AUS
2009 Ksenia Pervak/RUS def. Laura Robson/GBR
2010 Karolina Pliskova/CZE def. Laura Robson/GBR
2011 An-Sophie Mestach/BEL def. Monica Puig/PUR
2012 Yulia Putintseva/RUS vs. Taylor Townsend/USA
**FIRST-TIME SLAM CHAMPS AT AUSTRALIAN OPEN**
[Open Era]
1977 Kerry Melville-Reid, AUS
1978 Chris O'Neil, AUS
1979 Barbara Jordan, USA
1980 Hana Mandlikova, CZE
1995 Mary Pierce, FRA
1997 Martina Hingis, SUI
2001 Jennifer Capriati, USA
2006 Amelie Mauresmo, FRA
=LONG ATP SLAM TITLE STREAKS - TWO PLAYERS=
11 - Federer/Nadal, 2005-07
8 - DJOKOVIC/NADAL, 2010-12
6 - Sampras/Bruguera, 1993-94
5 - Borg/Connors, 1974-75
=MOST SLAM FINAL MATCH-UPS - MEN=
8 - Federer/Nadal
5 - Agassi/Sampras
5 - Lendl-Wilander
4 - Borg/Connors
4 - Borg/McEnroe
4 - DJOKOVIC/NADAL
4 - Federer/Roddick
=MOST OVERALL FINAL MATCH-UPS - MEN=
20 - Lendl/McEnroe
19 - Federer/Nadal
16 - Agassi/Sampras
16 - Becker/Edberg
15 - Connors/McEnroe
13 - Becker/Lendl
12 - Borg/Connors
12 - DJOKOVIC/NADAL


TOP QUALIFIER:
Paula Ormaechea/ARG
TOP EARLY ROUND (1r-2r):
#3 Victoria Azarenka/BLR
TOP MIDDLE-ROUND (3r-QF):
#4 Maria Sharapova/RUS
TOP LATE ROUND (SF-F):
xx
TOP QUALIFYING MATCH:
Q1: Bibiane Schoofs/NED d. Yaroslava Shvedova/KAZ 6-4/3-6/11-9
TOP EARLY RD. MATCH (1r-2r):
2nd Rd. - Greta Arn/HUN d. #17 Dominika Cibulkova/SVK 6-2/3-6/10-8
TOP MIDDLE-RD. MATCH (3r-QF):
4th Rd. - #11 Kim Clijsters/BEL d. #5 Li Na/CHN 4-6/7-6/6-4 (saved 4 MP)
TOP LATE RD. MATCH (SF-F/Jr.):
xx
TOP LAVER NIGHT MATCH:
none
=============================
FIRST WINNER:
#3 Victoria Azarenka/BLR (def. Heather Watson/GBR)
FIRST SEED OUT:
#19 Flavia Pennetta/ITA (1st Rd.- lost to Nina Bratchikova/RUS)
UPSET QUEENS:
Russians
REVELATION LADIES:
Germans
NATION OF POOR SOULS:
Great Britain (0-4 in 1st Round, all on Day 1)
LAST QUALIFIER STANDING:
Nina Bratchikova/RUS (3rd Rd.)
LAST WILD CARDS STANDING:
Casey Dellacqua/AUS & Olivia Rogowska/AUS (2nd Rd.)
LAST AUSSIES STANDING:
Casey Dellacqua, Jelena Dokic & Olivia Rogowska (2nd Rd.)
IT:
Ekaterina Makarova/RUS
MS. OPPORTUNITY:
Sara Errani/ITA
COMEBACK PLAYER:
#4 Maria Sharapova/RUS
CRASH & BURN:
#5 Samantha Stosur/AUS (lost 1st Rd. to Sorana Cirstea/ROU)
ZOMBIE QUEEN:
#11 Kim Clijsters/BEL (down 6-4/3-1, 5-1 in 2nd set tie-break and 4 MP vs. Li, 4th Rd.)
LADY OF THE EVENING:
#3 Victoria Azarenka/BLR
DOUBLES STAR
Nominees: Bethanie Mattek-Sands, Elena Vesnina
JUNIOR BREAKOUT:
Taylor Townsend/USA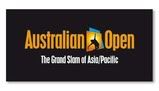 All for Day 12. More tomorrow.