AO.4- Pictures of Sweden... err, Melbourne

We're still waiting for a women's match to truly "Rock the Rod" with some memorable drama on the grounds' top court, but that doesn't mean some awards can't be dispensed.




=EARLY-ROUND AWARDS - 1st/2nd Rounds (Days 1-4)=




TOP PLAYER:

Victoria Azarenka/BLR


...twice, Azarenka has dropped the first game of a match, then reeled off twelve straight games to close out the match. Essentially, she's so far been untouchable in Melbourne. She's got potentially the smoothest road to the semis, though A-Rad may have something to say about that. (RU: Maria Sharapova/RUS... like Azarenka, she's allowed just two games. This is precisely how good things start for Maria.)


RISER:

Sorana Cirstea/ROU


...the Swarmette has manuevered the slam landscape before (she's reached a QF at Roland Garros), but Cirstea's win over Sam Stosur in the 1st Round might have caused the biggest stir of her career. Well, other than that whole Wimbledon match scheduling thing a few years ago. "The whole country probably hates me right now," she said after her win. Good on ya, Sorana. (RU: Sabine Lisicki/GER... after crushing Peer 1 & 2 in the 2nd Round, is it now "safe" to believe that Sabine's body is sound, at least for HER, for this slam?)


SURPRISE:

Nina Bratchikova/RUS


...the qualifier knocked off Italians Flavia Pennetta and Alberta Brianti, giving the Hordettes yet another "achiever" for their ranks. Is there any wonder why Kazakhstan's tennis ranks continue to be populated by ex-Russians? (RU: Romina Oprandi/ITA... Francesca's status as a tennis icon in Italy meant nothing to Oprandi in the 2nd Rd.)


VETERAN:

Kim Clijsters/BEL


...hmmm, Hans Christian Andersen has a tale called "The Story of a Mother." Might that be the title of Backspin's recap of the women's final? (RU: Serena Williams/USA... not perfect, but she usually doesn't have to be at this point in the tournament)


FRESH FACE

Christina McHale/USA


...the Bannerette is leading the way for the NextGen Americans. Next up, JJ? After that? Maybe C-Woz. (RU: Monica Niculescu/ROU... a Round of 16er in Flushing Meadows, she'll get a shot at the Dane first. Sorry, C-Mac.)


COMEBACK:

Li Na/CHN


...sure, it was just last year that Li became a star in Melbourne. But her post-RG slump qualifies her for "comeback" status Down Under. A 4th Rounder against Clijsters could be Titanic... with Li playing the iceberg. (RU: Svetlana Kuznetsova/RUS... so far, she's had her head in the game. That could change by... umm, what time is it?)


DOWN:

Samantha Stosur/AUS


...the six inches between the ears is always the last the know (RU: Kaia Kanepi/EST... maybe we should hold off on all those Kvitova/Kanepi comparisons 2012?)


"THIS is the dream." -

Petra Kvitova, acknowledging that she didn't dream of accomplishing great tennis feats when she was a kid




*THE AMERICAN TREND-SETTER*




2nd Rd. - Christina McHale d. Marina Erakovic 3-6/7-6/6-3


...one good slam performance is nice, but a second consecutive is a verrrry nice trend.



*STILL LIVING HER DREAM*




2nd Rd. - Greta Arn d. #17 Dominika Cibulkova 6-2/3-6/10-8


...Cibulkova was taken down by Falconi in the first week at the Open last year. In between, she won her first career title, though. A good trade-off?



FIRST VICTORY:

Victoria Azarenka's win over Heather Watson made her the first woman to advance to the 2nd Round. So far, it's been a fitting honor.


FIRST SEED OUT:

#19 Flavia Pennetta/ITA (lost to Bratchikova)


UPSET QUEENS:

The Russians. The Hordettes just keep on coming. Led by Bratchikova (def. Pennetta & Brianti) and Ekaterina Makarova (Kanepi), the Russians win the AO "UQ" title for the third consecutive year, and the fourth time in the last five.


REVELATION LADIES:

The Germans. Even without Andrea Petkovic in the mix, four Germans reached the Final 32. Not only that, they've put up a remarkable 8-1 record so far in Melbourne. Kristina Barrois should really learn how to keep up, you know?


NATION OF POOR SOULS:

This award was created because of the Brits, and now they've won it twice. 0-4 in the 1st Round, with every loss coming on Day 1.


CRASH & BURNERS (1r-2r):

Samantha Stosur's 1st Round loss makes it five straight women's slam winners who haven't been able to escape the 2nd Round of their next slam.


ZOMBIE QUEEN CONTENDERS (1r-2r):

in the 1st Round, Sabine Lisicki trailed Stefanie Voegele 4-2 in the 3rd set. In the 2nd Round, Petra Kvitova found herself trailing a serving Carla Suarez-Navarro 2-0, 30/15 in the 3rd. I guess it's something of a 2011 Wimbledon semifinalist thing. So, should Vika and Maria worry?


LAST AUSSIES STANDING:

Casey Dellacqua (LAS in '08), Jelena Dokic ('09) and Olivia Rogowska outlasted #5-seed Stosur, reaching the 2nd Round


LAST QUALIFIER STANDING:

Nina Bratchikova (RUS) has reached the Final 32


LAST WILD CARDS STANDING:

Dellacqua and Rogowska notched 1st Round victories after getting free passes into the main draw from Tennis Australia


"I'm surprised I didn't faint." -

Jamie Hampton, on how she handled playing Maria Sharapova at Rod Laver Arena

=DAY 4 NOTES=
...with the Final 32 now set, there are some interesting angles to take a look at:

First, as usual, there are more Russians (8) left than women from any other nation. Overall, the fourteen match wins by the Hordettes nearly doubles the next-closest nations (two w/ 8). There are two Italians left, but neither are named Flavia or Francesca (instead, it's Sara and Romina). Hungary's Greta Arn is the oldest player remaining in the draw, having matched her career-best slam result at age 32. 19-year old Christina McHale, the only teenager, is the youngest player left.

Seventeen different nations are represented in the women's 3rd Round. Incredibly, the sixteen that compose the top half of the draw are from fifteen different countries.

GRAND SLAM MASTER LIST UPDATE: of the Final 32, 23 were included on Backspin's preseason "Master List" of grand slam contenders. 11 of the Top 12 players on the list are still alive. Galina Voskoboeva (List #49) had the lowest preseason standing of the AO survivors, not including 9 off-list women (Arn, Barthel, Benesova, Bratchikova, Cirstea, Errani, King, Medina-Garrigues and Oprandi) still in action in Melbourne.

...good for Petra Kvitova for learning a little from her so-far-only 2012 loss in Sydney. With her back against the wall in her match with CSN, she managed to ground herself, pulling back a tad on her sometimes-wild-eyed desire to hit winners and putting together a few hard-hitting, groundstroke-heavy points in which she eventually out-hit the Spaniad and climbed her way back into the match in the 3rd set. It was a scary moment for the pre-tournament favorite, but also a potentially incredibly important one.

...Serena Williams was sluggish in the late going of her 6-0/6-4 win over Barbora Zahlavova-Strycova, and even stumbled a bit and literally sat down on the court one point before she finally put away the match. It was her 500th career win. After running her career slam 1st Round mark to 46-0, she extended her 2nd Round record to 45-1 with this win. Her only loss, by the way, came in Melbourne in 1998 to Venus. Serena tied her sister (and Arantxa Sanchez-Vicario) on the all-time grand slam match win list with #210 on Thursday.

...wow, talk about a disappointment. Tossing aside the early losses of Flavia Pennetta and Samantha Stosur, which, with injuries and other "issues" being factored in, weren't entirely unexpected, Kaia Kanepi's loss to Ekaterina Makarova is a real shot to the Estonian. The Russian has had her moments in slams before, so it says nothing about Makarova, but after winning Brisbane, Kanepi looked like one of the most in-form players coming into Melbourne.

Less surpising, but disappointing in a different way, was Anastasia Pavlyuchenkova's 2nd Round loss to Vania King. Not because King isn't capable, but because the Russian's fitness looks to have backslided in the offseason. I mean, here's a former dominating junior champ, the only teenager to win a tour title in '11, and a player who is inside the Top 20 with a real shot at Top 10 with a couple big results in '12. She was close to some HUGE moments in slams last year, leading Francesca Schiavone 6-1/4-1 in the Roland Garros QF before losing, then coming back to get the Italian in another dramatic match at Flushing Meadows. Against Serena in NYC, she broke Williams' serve three times in the 1st set, but her own serve let her down in a three-set QF loss. One would like to think that she'd be able to smell how close she is, and would have spent her offeason getting into the best shape she could so that she could close the small gap between her and the players above her in the WTA hierarchy. After getting into better shape in '11, though, she looks heavier than she has in quite a while right now. She's only 2-3 so far this season, with one win coming against an injured opponent in Week 1, and two previous losses being of the 0 & 3 and 2 & 3 straight sets variety. One doesn't have to look too far to see what the most likely reason is for such a slow start, either.

On the flip side, (the super fit-looking, by the way) King's late-blooming rise continues in singles, though. More on her post-match activity in a moment.

...well, sometimes you're the windshield, and sometimes you're the bug. For the second time in about a week, Jelena Dokic was the bug to Marion Bartoli's wildshield, as La Trufflette took down The Fair One 6-3/6-2 on Laver on Night 4. In Sydney, she defeated the Aussie 6-0/6-3, so I guess Jelena did a LITTLE better. Oh, well. She's got that Kuala Lumpur title to try to defend in a short time, anyway. As for Bartoli, though she has a potentially very tough match with Zheng Jie next, her section of the draw is now absent of any seeds other than herself (only Azarenka finds herself in a similar situation in the Final 32). She could be looking at a QF match-up with Kvitova, who she beat in '11 but was handled fairly easily by in Perth in Week 1. Of course, if Petra gets in her own way again, Bartoli might end up having a gold-paved path to the SF.

...DAY 4 LIKES:

1) On Tennis Channel, Tracey Austin saying that Kimiko Date-Krumm, 41, says that she might keep on playing until she's 45. Hey, why stop there? Martina was still playing on tour a month before she turned 50.

2) Before Andy Murray's match, ESPN2's Chris Evert admitting that she was "kind of afraid" of Ivan Lendl, the Scotman's new coach, when she was playing on tour. He acted sort of "like a king," she said. At that moment, the ESPN2 camera shot showed Lendl sitting in the stands, having draped a towel over his shoulders in a way that made it appear as if he was wearing a cape, and watching the players' warm-up with a "don't f--- with me, if you know what's good for you" look on his stoic, always-misunderstood face. Timing is SO everything sometimes. Hmmm, maybe scaring Murray a bit will be good for his tennis. As commentators only half-jokingly noted at this AO, Murray's penchant for looking up to his box and berating whoever is sitting there whenever he's playing poorly isn't likely to be a practice that will be continued with Lendl up there. "He'll just stand up and walk out" if that happens, Evert predicted.

3) And last, but surely not least, Pam Shriver approaching Vania King after her big win today and asking her to sing for her on the side of the court (and on the same night that the new season of "American Idol" debuted, no less). Kudos to PS for even asking, although if she'd asked the wrong player such a thing it might not have turned out to be such a sweet moment. This one did, though, as King, naturally taken aback by the request, stumbled to come up with what she could sing. She finally settled on a pretty stanza from "Dream a Little Dream For Me":

"Stars shining bright above you
Night breezes seem to whisper 'I love you'
Birds singing in the sycamore trees
Dream a little dream of me."

Nice, Vania. Nice, Pam, too.

...and, finally, I wonder what Andy Roddick's hamstring injury (and retirement) against Lleyton Hewitt on Night 4 will mean for his much-anticipated Mixed Doubles pairing with Serena Williams, who hasn't played the Mixed in a slam since 1999. There's a chance the two might team up for the new Olympic-level Mixed competition in London this summer, so that's mostly the reason for their teaming, though they SHOULD have a couple more opportunities to test the waters before everyone heads back to Wimbledon (for the second time in '12) this summer if things don't work out in Melbourne. And, honestly, after the way Serena stumbled around a bit at the end of her win today, saying afterward that she sort of twisted her GOOD ankle, maybe it'd be better to be safe than sorry. The quest for AO title #6 is her top priority, after all.





*WOMEN'S OVERALL WON/LOST - BY NATION*




[through 2nd Rd.]


14-8...Russia
8-1...Germany
8-7...United States
7-4...Italy
7-7...Czech Republic
5-2...China
4-1...Serbia
4-4...Romania
4-8...France
3-1...Poland
3-2...Belarus
3-2...Slovak Republic
3-4...Spain
2-0...Denmark
2-0...Hungary
2-1...Belgium
2-1...Kazakhstan


[no players left in draw]


3-9 = AUS
2-3 = CAN
1-1 = BUL,EST,GEO,GRE,ISR,NED,NZL,TPE
1-2 = ARG,UKR
0-1 = CRO,IND,LUX,POR,RSA,SLO,SUI,THA
0-2 = AUT,JPN,SWE
0-4 = GBR



*WOMEN'S FINAL 32 - BY NATION*


6...Russia (Bratchikova,Kirilenko,Kuznetsova,Makarova,Sharapova,Zvonareva)
4...Germany (Barthel,Goerges,Kerber,Lisicki)
3...United States (King,McHale,S.Williams)
2...Italy (Errani,Oprandi)
2...China (Li,Zheng)
2...Czech Republic (Benesova,Kvitova)
2...Romania (Cirstea,Niculescu)
2...Serbia (Ivanovic,Jankovic)
1...Belarus (Azarenka)
1...Belgium (Clijsters)
1...Denmark (Wozniacki)
1...France (Bartoli)
1...Hungary (Arn)
1...Kazakhstan (Voskoboeva)
1...Poland (A.Radwanska)
1...Slovak Republic (Hantuchova)
1...Spain (Medina-Garrigues)



**AO "EARLY-ROUND TOP PLAYER" WINNERS**


2002 (Week 1 POW) Martina Hingis, SUI
2003 (Week 1 POW) Kim Clijsters, BEL
2004 (Week 1 co-POW) Kim Clijsters, BEL & Justine Henin, BEL *
2005 (Week 1 POW) Svetlana Kuznetsova, RUS
2006 (Week 1 POW) Amelie Mauresmo, FRA *
2007 Kim Clijsters, BEL
2008 Maria Sharapova, RUS *
2009 Dominika Cibulkova, SVK
2010 Kim Clijsters, BEL
2011 Kim Clijsters, BEL *
2012 Victoria Azarenka, BLR
--
* - won title



*AO "REVELATION LADIES" WINNERS*


2006 Italy
2007 Belarus
2008 Poland
2009 Kazakhstan
2010 Germany
2011 Czech Republic
2012 Germany



*AO "UPSET QUEENS" WINNERS*


2004 Hungary
2005 Russia
2006 Spain
2007 Czech Republic
2008 Russia
2009 France
2010 Russia
2011 Russia
2012 Russia



*AO "LAST QUALIFIER STANDING" WINNERS*


2006 (3rd Rd.) Olga Savchuk, UKR
2007 (2nd Rd.) A.Kremer/LUX, A.Kudryavtseva/RUS, T.Paszek/AUT, J.Vakulenko/UKR, R.Voracova/CZE
2008 (4th Rd.) Marta Domachowska, POL
2009 (2nd Rd.) E.Baltacha/GBR, A.Brianti/ITA, S.Karatantcheva/KAZ
2010 (4th Rd.) Yanina Wickmayer, BEL
2011 (3rd Rd.) Vesna Manasieva (Dolonts), RUS
2012 Nina Bratchikova, RUS (in 3rd Rd.)



*AO "LAST AUSSIE STANDING" WINNERS*


2008 Casey Dellacqua (4th Rd.)
2009 Jelena Dokic (QF)
2010 Samantha Stosur (4th Rd.)
2011 Samantha Stosur (3rd Rd.)
2012 Casey Dellacqua, Jelena Dokic & Olivia Rogowska (2nd Rd.)



*SLAM MATCH WINS - OPEN ERA*




[women+men]


306...Martina Navratilova
299...Chris Evert
278...Steffi Graf
232...Jimmy Connors
229...Roger Federer (post-2nd Rd.)
224...Andre Agassi
222...Ivan Lendl
210...Serena Williams (post-2nd Rd.)
210...Arantxa Sanchez-Vicario
210...Venus Williams
203...Pete Sampras







TOP QUALIFIER:

Paula Ormaechea/ARG




TOP EARLY ROUND (1r-2r):

#3 Victoria Azarenka/BLR




TOP MIDDLE-ROUND (3r-QF):

xx


TOP LATE ROUND (SF-F):

xx


TOP QUALIFYING MATCH:

Q1: Bibiane Schoofs/NED d. Yaroslava Shvedova/KAZ 6-4/3-6/11-9




TOP EARLY RD. MATCH (1r-2r):

2nd Rd. - Greta Arn/HUN d. #17 Dominika Cibulkova/SVK 6-2/3-6/10-8




TOP MIDDLE-RD. MATCH (3r-QF):

xx


TOP LATE RD. MATCH (SF-F/Jr.):

xx


TOP LAVER NIGHT MATCH:

xx


=============================




FIRST WINNER:

#3 Victoria Azarenka/BLR (def. Heather Watson/GBR)




FIRST SEED OUT:

#19 Flavia Pennetta/ITA (1st Rd.- lost to Nina Bratchikova/RUS)




UPSET QUEENS:

Russians




REVELATION LADIES:

Germans




NATION OF POOR SOULS:

Great Britain (0-4 in 1st Round, all on Day 1)




LAST QUALIFIER STANDING:

Nina Bratchikova/RUS (in 3rd Rd.)




LAST WILD CARDS STANDING:

Casey Dellacqua/AUS & Olivia Rogowska/AUS (2nd Rd.)




LAST AUSSIES STANDING:

Casey Dellacqua, Jelena Dokic & Olivia Rogowska (2nd Rd.)




IT:

xx


MS. OPPORTUNITY:

xx


COMEBACK PLAYER:

xx


CRASH & BURN:

#5 Samantha Stosur/AUS (lost 1st Rd. to Sorana Cirstea/ROU)




ZOMBIE QUEEN:

Nominees: #15 Sabine Lisicki (down 4-2 in 3rd to Voegele, 1st Rd.), #2 Petra Kvitova (down 2-0, 30/15 in 3rd to CSN, 2nd Rd.)


LADY OF THE EVENING:

xx


DOUBLES STAR

xx


JUNIOR BREAKOUT:

xx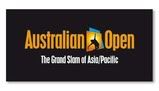 All for Day 4. More tomorrow.