AO.7- The Top and the Ball

It's funny how little moments can sometimes change grand slam history. Some are obvious when they occur. Others might take a little additional time.


Early on, it looked like the big moment of Day 7 was going to be when Kim Clijsters nastily turned her ankle in the backcourt during her Round of 16 match with Li Na, a rematch of the 2011 Australian Open final. The score was 3-3 in the 1st set at the time, and as Clijsters winced heavily while her ankle was wrapped by trainers it appeared as if her final AO was going to have a less-than-admirable ending. When Li went led 6-4/3-1, the thought hadn't entirely changed. Clijsters got a break for 3-2, and took the set to a tie-break. But, again, Li seemed to be set to send "Aussie Kim" packing from Melbourne for the final time, as she grabbed a 5-1 TB lead, and held quadruple match point at 6-2.





"She again rubbed a match on the wall, and the light shone round her."

-

Hans Christian Andersen
But Li suddenly became more tentative, and Clijsters seized the moment. At 6-5, after having fought off three match points, the Belgian attempted a shaky drop shot as Li was camped out beyond the baseline. Li got to the ball, and had time for a crosscourt backhand winner that would have closed out the match, but she instead hit it right back down the line to Clijsters' backhand. KC promptly used it to pop up a winning lob. Two points later, completing a six-point run, Clijsters won the tie-break 8-6 and knotted the match. Her screaming fist pumps as she raced to the changeover area brought to mind Aussie Jelena Dokic's QF run from three years ago.
Clijsters broke the faltering Li to start the 2nd set, as the '11 AO runner-up committed eleven errors in the set's first three games. The Belgian went up 4-0, winning seventeen of twenty-one points. But, possessed with the lingering memory of overcoming a 5-0 set deficit against Clijsters in Sydney a year ago, Li DID come back. She held a break point on Clijsters' serve at 4-1, but failed to get the break. She got another chance and took advantage of it to close to 5-3 in the 3rd. After saving a match point at 5-4, she pushed Clijsters' service game to deuce. But, with the match --
and maybe the outcome of the entire tournament
-- riding on the outcome of the match's 33rd game, it was the defending champion who pulled ahead. The #11-seeded Clijsters held to win 4-6/7-6/6-4 to claim her eleventh straight win in Melbourne.
Whatever comes next almost didn't have the chance to become reality.
A year ago, Li's moment of overcoming match point against Caroline Wozniacki in their Australian Open semifinal set opposing slam courses for both players for the rest of the year. With today's loss occurring one day before the start of the Chinese New Year, Li, twelve months after her Down Under exploits propelled her to new career heights, will now have to avoid allowing THIS moment to haunt her the rest of '12. Meanwhile, Clijsters, who would have seen her ranking fall all the way down to about #40 with a loss today, sees her farewell season suddenly have the chance to become something special.
But it almost didn't happen.
Later on Night 7, in the first of potentially a handful of match-ups between women who've spent time in the #1 ranking, (still) world #1 Caroline Wozniacki faced off with former #1 Jelena Jankovic, with the Serb's former coach, Ricardo Sanchez, in the Dane's box this time around. Whether that new relationship, and the Spaniard's advice about how to neutralize his old charge, had anything to do with it or not, Wozniacki immediately pricked the balloon that was Jankovic's very good play coming into this match, as she struggled to implement any sort of gameplan against her even-more-in-form opponent. The Dane breezed to a 6-0 1st set victroy, then raced to a 4-1 advantage in the 2nd before JJ finally found a way (
the will?
) to more forward inside the court and pressure Wozniacki. Even while Jankovic still committed far too many errors to survive a match against the pretty-clean-as-usual Wozniacki, her added aggressive DID get her back into the match. Venturing farther inside the baseline and taking the risk of going for more winners, Jankovic nearly found a way to push the contest to three sets.
Jankovic blew a big chance when up 40/love on Wozniacki's serve while down 4-3, as she was unable to put away shots (
many of them overheads
) as the Dane's defensive skills allowed her to scramble and get back multiple shots off a string of Jankovic attempts to win the point that were never pulled off WELL ENOUGH to get the job done. Wozniacki held her first match point at 5-4, but Jankovic pushed back to get the break to knot the set at 5-5. But the Serb's loose errors immediately gave the break back one game later. Wozniacki then served out the 6-0/7-5 win.
After a hesitant start in 1st Round, at the very least, Wozniacki has shown that she IS seeming to try to address some of the things that have brought her game under so much negative scrutiny over the last year. But doing as such against the players that she has in Melbourne, especially Jankovic, who has often been accused of the same, too-defensive, lacking-in-power-shots traits that have characterized the Dane's so-far unsuccessful attempts to win a slam, truthfully, was to be expected.
"To be born in a duck's nest, in a farmyard, is of no consequence to a bird, if... it is hatched from a swan's egg."

-

Hans Christian Andersen
The criticism levied against Wozniacki has sometimes served to cast her as the tour's "ugly ducking," even as she's held the #1 ranking for now 67 of the last 68 weeks. What she's done so far in this Australian Open has been encouraging, but we've been down this familiar path before. Continuing her successful navigation of this AO against players like Clijsters, Azarenka, Kvitova or Serena is another thing. THAT is where her true story will be told. And, starting next round against the Belgian, she'll at least have her first chance to transform into a "swan."
Hmmm, and maybe that OTHER moment could be a deciding factor?
Could be, Clijsters' ankle injury, which didn't seem to hamper her from shining down the stretch against Li, could make her a more desired quarterfinal opponent than the totally healthy Chinese vet would have been for Wozniacki. While Clijsters exited her match on Day 7 looking like a bright and shiny "ball," by the time she shows up to face "the top" (Wozniacki) for a trip to the semis she, like the character in Hans Christian Andersen's tale, could have the appearance of having "lain for five years in a roof gutter." Wozniacki's "moment" on Day 7 (
and Day 9
) might turn out to have occurred in the seventh game of a match that she had absolutely nothing to do with.
Maybe THAT moment is about to change grand slam history, as well.

=DAY 7 NOTES=
...hmmm, considering KC's work today, I guess it's smart to hold off on any "Zombie Queen" coronation ceremonies for Sabine Lisicki, huh?

...after a slow start, the Wozniacki/Jankovic match turned out to be quite interesting for all the right reasons. The ESPN2 commentary was notable, too, but for all the wrong reasons. Unfortunately, the even-more-motley-than-usual stew served as the hardly-ignorable-no-matter-how-much-it-should-be backdrop to the match. Amongst the many eyebrow-raisers:

1) Cliff Drysdale, who often seems to have never seen or heard of any player other than "Kimmy" during his time between TV gigs, posing the thought that there weren't many power players on tour anymore, a head-shaking notion rightly shot down immediately by both Mary Joe Fernandez and Chris Evert, who tossed out names like Serena, Kvitova, Azarenka, Clijsters and others before he finally relented and gave in to their point.

2) Evert, when Wozniacki held her big lead in the match, totally upsetting the proverbial apple cart constructed by every comment uttered by herself and the rest of the ESPN2 crew all week by saying that she had "no doubt" that Wozniacki would win a slam in '12, then neither Drysdale nor MJF opening up her "bold prediction" for discussion.

3) Evert and Fernandez trying to put forth the belief that Li's collapse late in the 2nd set and tie-break was somehow connected to her apprehension about playing against an injured opponent, though Clijsters' injury had occurred a set and a half earlier, totally setting aside the notion that the Chinese woman had built her huge lead AFTER the Belgian's injury timeout AND, as Drysdale pointed out, still managed to get to quadruple match point.

4) Evert being surprised that Ricardo Sanchez and Piotr Wozniacki weren't sitting next to each other in the players box, since "they always have" in previous matches, although nearly every match covered involving C-Woz in '12 has included commentators mentioning that Sanchez seems to always sit three or four seats away from Caroline's father.

5) And then Evert mentioning that Jankovic changes coaches often, and NO ONE bringing up the fact that Sanchez was JJ's coach last season, then left HER to work with Wozniacki. Since the draw was released, it was a potentially juicy subplot to this whole match, considering whatever insights Sanchez might have provided the Dane with concerning how to hamstring Jankovic's game, but one that was virtually ignored throughout the match.

Whew! And, after that, I just decided to stop taking notes.

...Agnieszka Radwanska continues to slip through the draw, taking out Julia Goerges today by a 6-1/6-1 score, while still getting ZERO respect from the crew at ESPN2. Her next opponent is Victoria Azarenka, who defeated Iveta Benesova in straight sets to complete four rounds at this AO without dropping her serve. The Pole very well could be blasted off the court by the Belarusian in the QF, but for the ESPNers to automatically assume an easy win by Azarenka, who was just forced to go three sets with A-Rad in Sydney a week ago, seems more than a bit presumptuous.

...more big exits came in the doubles competitions on Day 7. Defending Women's Doubles champs Gisela Dulko & Flavia Pennetta were taken out in a super-competitive match by Svetlana Kuznetsova & Vera Zvonareva in the 3rd Round. Dulko, teamed with Eduardo Schwank, also lost on Sunday in the Mixed Doubles 1st Round. Meanwhile, top-seeded Mixed Doubles team Kveta Peschke & Mahesh Bhupathi, who had originally been scheduled to face the it-almost-happened duo of Serena Williams & Andy Roddick, lost to their "replacement" opponents, Roberta Vinci & Daniele Bracciali.

The junior competition is underway. Among the losers today were Bannerette Sachia Vickery (to Czech Barbora Krejcikova) and #7 seed Danka Kovinic (MNE), who lost to young Kazakh Anna Danilina in three sets.

...DAY 7 LIKES: the Aussie fans booing Tomas Berdych unmercifully -- even during his entire on-court interview -- after he refused to shake Nicolas Almagro's hand after advancing past him in their Round of 16 match. The Czech, who'd been set up at the net, was angry that the Spaniad had hit him with a running crosscourt passing shot rather than hit the ball into another area of the court. Although, as was pointed out unanimously (a rare feat on there) by the former pros on ESPN2, it WAS the correct shot, and one that used to be employed often in the sport, since it forces your opponent to get the ball back over the net with a volley rather than putting everything on going for a riskier shot yourself. Plus, as was also noted, the ball only hit Berdych in the arm (no matter how much he wanted to accuse Almagro of going for his head), and the Czech has tremendous reach and might have been more easily able to get back another shot that the Spaniard might have attempted. It's also important that Almagro attempted to apologize immediately after the shot, but Berdych turned his back on him immediately. He ultimately got his "revenge" by winning the match, and the lack of sportsmanship he showed, in the eyes of nearly everyone, will surely make his next match, against Almagro's compatriot Rafael Nadal, an "interesting" encounter... at least when it comes to how the crowd, surely filled with fans from Spain, will react to Berdych.

...and, finally, nothing against Bernard Tomic, but I'm so glad Roger Federer finally ended his run at this Australian Open. The constant "teen idol treatment" for the Aussie was really starting to wear thin.

*WOMEN'S SINGLES ROUND OF 16*
#1 Caroline Wozniacki/DEN def. #13 Jelena Jankovic/SRB
#11 Kim Clijsters/BEL def. #5 Li Na/CHN
#3 Victoria Azarenka/BLR def. Iveta Benesova/CZE
#8 Agnieszka Radwanska/POL def. #22 Julia Goerges/GER
Ekaterina Makarova/RUS vs. #12 Serena Williams/USA
#15 Sabine Lisicki/GER vs. #4 Maria Sharapova/RUS
Sara Errani/ITA vs. Zheng Jie/CHN
#21 Ana Ivanovic/SRB vs. #2 Petra Kvitova/CZE
*MEN'S SINGLES ROUND OF 16*
#1 Novak Djokovic/SRB vs. (WC) Lleyton Hewitt/AUS
#17 Richard Gasquet/FRA vs. #5 David Ferrer/ESP
#4 Andy Murray/GBR vs. Mikhail Kukushkin/KAZ
#24 Kei Nishikori/JPN vs. #6 Jo-Wilfried Tsonga/FRA
#11 Juan Martin del Potro/ARG def. Philipp Kohlschreiber/GER
#3 Roger Federer/SUI def. Bernard Tomic/AUS
#7 Tomas Berdych/CZE def. #10 Nicolas Almagro/ESP
#2 Rafael Nadal/ESP def. #18 Feliciano Lopez/ESP
*WOMEN'S DOUBLES QF*
Kudryavtseva/Makarova (RUS/RUS) vs. x
#3 King/Shvedova (USA/KAZ) vs. x
x vs. Kuznetsova/Zvonareva (RUS/RUS)
x vs. #2 Huber/Raymond (USA/USA)
*MEN'S DOUBLES QF*
#1 Bryan/Bryan (USA/USA) vs. x
#13 Lipsky/R.Ram (USA/USA) vs. x
x vs. Paes/Stepanek (IND/CZE)
x vs. #2 Mirnyi/Nestor (BLR/CAN)


*2012 AO SCHEDULED NIGHT MATCH RECORDS - Laver & Hisense*
[players]
3-0...Lleyton Hewitt, AUS
2-0...Roger Federer, SUI
2-0...Serena Williams, USA
2-0...Caroline Wozniacki, DEN
2-1...Bernard Tomic, AUS
[nations]
5-4...Australia
2-0...Denmark, Switzerland
2-2...United States


TOP QUALIFIER:
Paula Ormaechea/ARG
TOP EARLY ROUND (1r-2r):
#3 Victoria Azarenka/BLR
TOP MIDDLE-ROUND (3r-QF):
xx
TOP LATE ROUND (SF-F):
xx
TOP QUALIFYING MATCH:
Q1: Bibiane Schoofs/NED d. Yaroslava Shvedova/KAZ 6-4/3-6/11-9
TOP EARLY RD. MATCH (1r-2r):
2nd Rd. - Greta Arn/HUN d. #17 Dominika Cibulkova/SVK 6-2/3-6/10-8
TOP MIDDLE-RD. MATCH (3r-QF):
xx
TOP LATE RD. MATCH (SF-F/Jr.):
xx
TOP LAVER NIGHT MATCH:
xx
=============================
FIRST WINNER:
#3 Victoria Azarenka/BLR (def. Heather Watson/GBR)
FIRST SEED OUT:
#19 Flavia Pennetta/ITA (1st Rd.- lost to Nina Bratchikova/RUS)
UPSET QUEENS:
Russians
REVELATION LADIES:
Germans
NATION OF POOR SOULS:
Great Britain (0-4 in 1st Round, all on Day 1)
LAST QUALIFIER STANDING:
Nina Bratchikova/RUS (3rd Rd.)
LAST WILD CARDS STANDING:
Casey Dellacqua/AUS & Olivia Rogowska/AUS (2nd Rd.)
LAST AUSSIES STANDING:
Casey Dellacqua, Jelena Dokic & Olivia Rogowska (2nd Rd.)
IT:
xx
MS. OPPORTUNITY:
xx
COMEBACK PLAYER:
Nominees: Ivanovic, Sharapova & S.Williams
CRASH & BURN:
#5 Samantha Stosur/AUS (lost 1st Rd. to Sorana Cirstea/ROU)
ZOMBIE QUEEN:
Nominees: #15 Sabine Lisicki (down 4-2 in 3rd to Voegele in1st Rd., and 6-2/3-1 to Kuznetsova in 3rd Rd.), #2 Petra Kvitova (down 2-0, 30/15 in 3rd to CSN, 2nd Rd.), #11 Kim Clijsters (down 6-4/3-1, 5-1 in 2nd set tie-break and 4 MP vs. Li, 4th Rd.)
LADY OF THE EVENING:
Nominees: Azarenka, S.Williams, Wozniacki
DOUBLES STAR
xx
JUNIOR BREAKOUT:
xx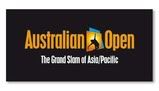 All for Day 7. More tomorrow.