AO.5- The Naughty Boy?




"Where words fail, music speaks."

-

Hans Christian Andersen


And, of course, by "music" I mean "musings." Thus, it's time for some random ones... or, what I generally do during a slam when I can't find anything big enough to talk more about. Ah, you now know my naughty little secret. Anyway, here we go:

Well, Caroline Wozniacki reached the 4th Round, handling Monica Nicuelscu somewhat surprisingly easily, and is still holding onto hope of keeping her #1 ranking. See, maybe being under the radar -- the sixth or seventh favorite as play began -- is the preferred way for the Dane to go.

My, those fans who got there tickets for Rod Laver Arena's day session for Day 5 surely never thought they'd get to see BOTH Nadal and Federer in back-to-back matches, did they? Isn't that something like the tennis equivalent of winning the lottery?

Whew! We almost got an impromptu -- and maybe disasterous -- return of the "old" Victoria Azarenka. There she was on her way to taking out lanky German Mona Barthel in straight sets, and things suddenly got tense and tight in the closing games of the 2nd set. Barthel has a chance to push it to three, and Azarenka was THIS CLOSE to going "Serena NYC" on someone for a series of missed line calls that she couldn't have looked at because she'd used up all her replay challenges. Watching from Backspin HQ, I just had to say out loud to her through the screen, "Keep it together," with my voice trailing off as a sure sign that I sort of didn't think she was going to be able to do just that. Finally, though, on match point #4, Azarenka won the match 6-2/6-4, then shot a dirty look in the direction of a linesperson and flipped a ball back that way, too. Naturally, the crowd, which had included a few jerks imitating her on-court sounds during a match the other day, tossed some whistles back at her for her behavior. I can understand... I did the same thing in front of my TV set a few years ago during an anger-fueled Azarenka comeback against Carla Suarez-Navarro at Wimbledon. The win ended Barthel's nine-match win streak, but it also very nearly ended the Belarusian's string of mostly-successful attempts to control her temper in tight matches. There's the possibility that a player can want it TOO much, and Vika has skirted up to that line on more than one occasion in the past. If this match had gone to three sets, she might have done so again. But we'll never know. That's probably a good thing for Azarenka's chances at this tournament.

The other day, I said that Anabel Medina-Garrigues' time in the Melbourne draw might be limited, as she was set to play Li Na on Day 5. As it turned out, AMG was apparently as impatient to get out of there as I was to pull out my Anna Smashnova notes. After waiting through the five-set Bernard Tomic/Alexandr Dolgopolov match on Friday night before htting the court on Laver, Medina-Garrigues retired after just three games. Okay, here's where I'm obliged to once again note that AMG is STILL linked in history with Smashnova as the only players to ever win double-digit WTA singles titles but never reach a slam Final 8. There, that's another Daily Backspin slam ritual checked off the list. By the way, this was AMG's 39th career slam. Her 2-1 record managed to edge her over .500 for her career, as she now stands at 40-39.

Hmmm, I'm not sure those Wilson racket ads being run during Tennis Channel's AO coverage really work. I get the "reality show," behind-the-scenes feel they're going for. And, I admit, I DID crack half a smile, for example, when the "interviewer" of Petra Kvitova poses the question about whether using her new, powerful racket is "cheating," and what her comments might be about the push by some to get it "banned," and she acts offended, takes off her mic and walks off camera. The other ad I saw, which featured a male player (unrecognizable enough that I don't know if he's an actual ATP pro or not), which followed pretty much the same script, didn't really work at all. Amusing, but just not amusing enough. I think they came up about one creative session short of making them the memorable type of spots they seemed to have been going for. Oh, well. Close, but no cigar.

Kim Clijsters, who powered past Daniela Hantuchova 6-3/6-2 on Night 5 on Hisense Arena, is now 31-3 at slams since the start of her comeback. Her only losses? That disaster against Nadia Petrova at the '10 AO, a three-set loss to Vera Zvonareva at Wimbledon '10, and her ill-chosen attempt to play while injured at Roland Garros last year, where she lost to Arantxa Rus. Currently, she's on an 18-1 run.



The eight players in the top half of the women's Round of 16 consists of women from eight different nations. The only seeded player left there is Iveta Benesova, while the only seeded player outside the top 16 seeds is #22 Julia Goerges.



So, Marcos Baghdatis got fined a WHOLE $800 dollars for smashing those four rackets? I'd bet the combined cost of the rackets & strings themselves probably cost more than that. Interesting that a WTA player Tweeted the other day that SHE got fined $1000 for breaking one racket on Court 17 at Roland Garros, while Baghdatis paid less for crushing four at Margaret Court Arena. Nothing surprising, really, I guess. Still, as far as the entertainment value was concerned, it was $800 well spent.



Well, THAT didn't go so well for C-Mac. Jelena Jankovic knocked down Christina McHale 6-2/6-0 today. It was the same JJ that it was said on ESPN2 "didn't have anything" that made it seem like she could beat the American. Guess she did. She gets Ricardo Sanchez... err, I mean Caroline Wozniacki next. In THIS match, JJ was 6-for-10 in break point chances, while McHale was 1-for-11. That about says it all, I suppose.



Hey, there's Amelie Mauresmo sitting in the stands during the Azarenka match with the Belarusian's coach, Sam Sumyk. Cool. Geez, has it really been -- yikes! -- thirteen years since Mauresmo burst onto the scene by reaching the AO final at 19, in just her eighth career main draw slam appearance (and had to deal with all the underhanded whispers and outright boneheaded chatter -- by the likes of Hingis and Davenport, no less -- that she was too "manly")? Of course, it would take Mauresmo another seven years before she'd win her first slam title, also in Melbourne. Hmmm, so does that mean Wozniacki might turn out to be the U.S. Open champ in 2016? Hang in there, Caro.

Well, on the bright side, it might mean she's got a LOT of time left to finally get around to reading the complete works of fellow Odense-born Dane Hans Christian Andersen.



=DAY 5 NOTES=
...ah, another bad day for tennis-playing sisters. The Rodionovas -- Anastasia and Arina -- lost their 1st Round Doubles match to Sara Errani & Roberta Vinci, 4-6/6-4/6-3. While Stosur had a bad AO, Anastasia might be the Aussie who had an ever rougher time of things in Melbourne. I guess that qualifies for Backspin's Sister Update for Week 3, right?

...DAY 5 LIKES: Victoria Azarenka breaking with general slam tradition (as has Kuznetsova in Melbourne) by wearing shorts, rather than a skirt or dress, in her matches. Martina Navratilova, who did the same late in her career, used to always wonder why more players didn't do it, considering it's more comfortable and that it's what so many wear when they practice. Some "rules" are made to be broken, I guess.

And, speaking of tennis attire, I like the '12 outfits, for both the men and the women (Hantuchova and Dolgopolov last night, for example), provided by adidas that we're seeing so often at this Australian Open. They're the ones that are entirely orange-and-red. They're not "loud" or "outlandish," as could have been the case, and almost give a little additional "character" to the players who wear them. Of course, having so many dressed in similar color schemes, can be a problem, too.

...it'll be interesting to see the Olympics held at Wimbledon this summer, since the usual "predominantly white" rules for players' clothes (those even those formerly strict rules have been bent a bit in recent years) apparently won't be in effect. Who knows, maybe the sight will lead to the All-England Club changing its policy and allowing players to be "colorized" from head to toe there as they are everywhere else. Yeah, I know, fat chance of that.

...and, finally, with so many potentially intriguing match-ups actually becoming (or nearly so) reality, this AO's women's draw is starting to look like, well, a men's draw at a slam. Clijsters WILL meet Li. Wozniacki WILL face JJ. It was easy to figure six days ago that SOMETHING would screw up those matches. But, whatta ya know, nothing did. Does this mean that we can look forward to the likes of a Wimbledon SF rematch of Sharapova/Lisicki soon, and then Serena vs. Maria in a SuperQuarterfinal? Petra vs. Serena in a semi? My, the possibilities are endless. For once. So far. Maybe I spoke too soon?

*WOMEN'S SINGLES ROUND OF 16*
#1 Caroline Wozniacki/DEN vs. #13 Jelena Jankovic/SRB
#11 Kim Clijsters/BEL vs. #5 Li Na/CHN
#3 Victoria Azarenka/BLR vs. Iveta Benesova/CZE
#22 Julia Goerges/GER vs. #8 Agnieszka Radwanska/POL
x
x
x
x
*MEN'S SINGLES ROUND OF 16*
x
x
x
x
Philipp Kohlschreiber/GER vs. #11 Juan Martin del Potro/ARG
Bernard Tomic/AUS vs. #3 Roger Federer/SUI
#7 Tomas Berdych/CZE vs. #10 Nicolas Almagro/ESP
#18 Feliciano Lopez/ESP vs. #2 Rafael Nadal/ESP





**SLAM ROUND OF 16's - 2010-12**




[of 9 slams]


8 - CAROLINE WOZNIACKI, DEN
6 - Francesca Schiavone, ITA
6 - Vera Zvonareva, RUS *
5 - VICTORIA AZARENKA, BLR
5 - Svetlana Kuznetsova, RUS *
5 - LI NA, CHN
5 - Maria Sharapova, RUS *
5 - Serena Williams, USA *
5 - Venus Williams, USA
4 - KIM CLIJSTERS, BEL
4 - JELENA JANKOVIC, SRB
4 - Maria Kirilenko, RUS *
4 - Petra Kvitova, CZE *
4 - AGNIESZKA RADWANSKA, POL
4 - Samantha Stosur, AUS
* - Marion Bartoli/FRA, w/ 3 Rd. of 16's, still to play 2012 AO 3rd Rd. match
--
CAPS = in 2012 AO 4th Rd.
* - still to play 2012 AO 3rd Rd. match







TOP QUALIFIER:

Paula Ormaechea/ARG




TOP EARLY ROUND (1r-2r):

#3 Victoria Azarenka/BLR




TOP MIDDLE-ROUND (3r-QF):

xx


TOP LATE ROUND (SF-F):

xx


TOP QUALIFYING MATCH:

Q1: Bibiane Schoofs/NED d. Yaroslava Shvedova/KAZ 6-4/3-6/11-9




TOP EARLY RD. MATCH (1r-2r):

2nd Rd. - Greta Arn/HUN d. #17 Dominika Cibulkova/SVK 6-2/3-6/10-8




TOP MIDDLE-RD. MATCH (3r-QF):

xx


TOP LATE RD. MATCH (SF-F/Jr.):

xx


TOP LAVER NIGHT MATCH:

xx


=============================




FIRST WINNER:

#3 Victoria Azarenka/BLR (def. Heather Watson/GBR)




FIRST SEED OUT:

#19 Flavia Pennetta/ITA (1st Rd.- lost to Nina Bratchikova/RUS)




UPSET QUEENS:

Russians




REVELATION LADIES:

Germans




NATION OF POOR SOULS:

Great Britain (0-4 in 1st Round, all on Day 1)




LAST QUALIFIER STANDING:

Nina Bratchikova/RUS (3rd Rd.)




LAST WILD CARDS STANDING:

Casey Dellacqua/AUS & Olivia Rogowska/AUS (2nd Rd.)




LAST AUSSIES STANDING:

Casey Dellacqua, Jelena Dokic & Olivia Rogowska (2nd Rd.)




IT:

xx


MS. OPPORTUNITY:

xx


COMEBACK PLAYER:

xx


CRASH & BURN:

#5 Samantha Stosur/AUS (lost 1st Rd. to Sorana Cirstea/ROU)




ZOMBIE QUEEN:

Nominees: #15 Sabine Lisicki (down 4-2 in 3rd to Voegele, 1st Rd.), #2 Petra Kvitova (down 2-0, 30/15 in 3rd to CSN, 2nd Rd.)


LADY OF THE EVENING:

xx


DOUBLES STAR

xx


JUNIOR BREAKOUT:

xx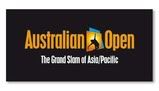 All for Day 5. More tomorrow.