AO.10- The Happy Family

They're holding a 2011 Wimbledon semifinal family reunion in Melbourne in January 2012.


Apparently, those they-sure-seemed-game-changing results in London last summer WERE a sign of things to come. This past July, three young twentysomethings and a resurgent Maria Sharapova faced off in the Ladies semifinals at SW19. Flashforward about six months or so, the three of those same women are still standing in the Final Four at the 100th Australian Open. Petra Kvitova, Victoria Azarenka and Sharapova are back, with Kim Clijsters having moved into the spot held last time by Sabine Lisicki (who lost to Sharapova two rounds ago). Such regularity is very good for the WTA. Of course, that could probably be said for us all, when you think about it, right?

Anyway, two more players needed to advance on Day 10 for this reunion to take place. They both did so, but they took very different journeys in the process.

Kvitova struggled at times against fiesty little Italian Sara Errani. Errors and drops of serve characterized large sections of the Czech's match, much as it had against the similarly-styled Spaniard Carla Suarez-Navarro earlier in this tournament. But, as also happened against CSN, Kvitova eventually got her footing and exerted her will in the end.

In the 1st set, the first hold by either player came when Kvitova won her service game to lead 3-1. After being broken when serving for the set at 5-3, she simply broke Errani one game later to win 6-4. In the 2nd, Errani changed tactics and began to move inside the baseline to catch Kvitova's shots earlier. It worked. She got a break to go up 3-1, then led 4-2, with points for a 5-2 bulge. But she wasn't able to close out the game. After Kvitova had been indecisive at the net and failed to put away a shot on break point, she managed to take advantage of her second chance a few moments later. She got the break to close within 4-3, then never lost another game. Upping her play a notch, she broke for 5-4 and held at love to win her fifth consecutive game, winning 6-4/6-4, proving that she can win an important match even when she's not playing particularly well. Overall, she was broken four times and committed 44 errors.

In the day's other quarterfinal contest, Russian Ekaterina Makarova didn't play a poor match, but the fearlessness she showed against Serena Williams didn't find the same success against Sharapova. Probably a large reason for that was because while the American failed to take advantage of Makarova's shaky second serve, her countrywoman made an art of it.

Sharapova had two double-faults in the first game of the match, but held anyway. As has been the case throughout this tournament, she's been unwilling to have her confidence undone by any mistakes she may make on her serve. Stalking the court with an air strikingly similar to the one she had when she won this title four years ago, there was nary an ounce of belief from anyone watching that she was going to allow herself to lose this match. She attacked Makarova's second serve without mercy to break for 3-1 in the 1st then, after saving a break point on serve, held for 5-2 before closing out the set at 6-2. In the 2nd, Makarova got an early break for a 2-1 lead, but then blinked one game later. A double-fault gave Sharapova the chance to break the Russian, and that's just what she did, knotting the set and then going on to take the match, 6-2/6-3, when she converted her fourth match point. In the end, her 1st serve percentage was bumping up against 80%.


"Joy prompts courage."

-

Hans Christian Andersen
So, imagine what we might be about to get in the next two matches if all four players cast all hazard to the wind and simply go for broke to reach this Australian Open final. In a tournament oddly absent any real, true "classic" women's singles matches, maybe we'll make up for that now. As we head into Day 11's SF match-ups, it's hard to pick a potential final match-up that wouldn't be a good-to-great one. Clijsters-Sharapova (
a rare Williams-less battle of players with at least three slam titles
), Clijsters-Kvitova (
old vs. new
), Azarenka-Sharapova (
oh, the noise fanatics would LUUUVVV it!
), Azarenka-Kvitova (
a budding WTA rivalry?
)... take your pick, they'd all be good.
Based on form, the most consistent players have been Sharapova and Azarenka. Surely, Kvitova is going to have to up her game's level after her up-and-down performances against Suarez-Navarro and Errani, but she's risen to the occasion against Sharapova before. Meanwhile, Clijsters is the defending champion, and has already survived four match points, a near-lose situation that Serena has shown in recent years is something of a necessary evil for eventual AO champions. Any one of the four would be a solid slam champion, and three of the four can claim the #1 ranking by taking the title. Talk about high stakes.
If I had to pick, I'd probably go with...
nah, I'm not even going to do it.
But I will say that I'm thinking we'll see a blonde-vs.-blonde final. Heehee.

=DAY 10 NOTES=
...as the #1 ball bounces, if either Sharapova, Kvitova or Azarenka win the title they'll complete their takeover of Caroline Wozniacki's top ranking. Kvitova, though, has an additional chance to move up from #2. If she matches Azarenka with a SF result, then Clijsters goes on to defeat Sharapova and defend her title, the Czech would "back into" becoming the 21st WTA #1 player.
"Yes, it is wonderful to be alive! Indeed, the Bottle inwardly sang of all this, as do young poets, who frequently also know nothing about the things of which they sing."

-

Hans Christian Andersen
...Kvitova's boyfriend had a lot to celebrate after Day 10, too. Czech Adam Pavlasek, the 17-year old (you go, Petra!) #10 seed in the junior draw, advanced into the Boys singles quarterfinals and Boys doubles semifinals on Wednesday. He was playing his singles match at the same time that Kvitova was playing her's, and it was left to Australia's Channel 7 on-court interviewer Rennae Stubbs to inform the red-faced 21-year old of her boyfriend's result.

It was a good move by Stubbs, far better than when she incorrectly told Sharapova after her match that the semifinals would be a day later (Day 12) than they actually will be (Day 11). Sharapova asked Stubbs if she was SURE that's when the match was, because SHE thought she didn't get the day off between the QF and SF. "I guess I'd better find out (when I play)," Sharapova joked, "or I might get defaulted."

...with the anger (maybe?) subsided a little from that wild Doubles QF contest of the other day, some rematches were, courtesy of the Draw Gods, in order.

In that previous match, Liezel Huber refused to admit a ball double-bounced on her and Lisa Raymond's side of the court on a match point held by Sania Mirza & Elena Vesina, who'd already started to celebrate. Ultimately, it didn't matter, as Mirza and Vesnina converted on their eighth match point attempt. The whole thing elicited a not-out-of-character, Vesuvius-like response from the Russian and, later, the parting words, "We won the match, like, twice!" as Vesnina walked out of sight following an in-your-face confrontation with Huber.

The four were slated to meet all over again, sort of, in the Mixed Doubles. Today, Mirza and Mahesh Bhupathi knocked off Huber and Colin Fleming in the QF, while Vesnina and Leander Paes are set to meet Raymond and Rohan Bopanna in another QF.

Mirza & Vesnina didn't win their next match, though, as they failed to reach the Women's Doubles final, the first final of this AO to be set. Instead, Sara Errani & Roberta Vinci will meet Svetlana Kuznetsova & Vera Zvonareva.

...Awards time. The moment has come to dole out a few awards, trying to leaving some honors for everyone who's deserving of some virtual hardware.
Ms.OPPORTUNITY:
Sara Errani, who's in the doubles final and surely won over many fans with her gutsy play against Kvitova in the singles QF.
COMEBACK:
Maria Sharapova, looking every bit a possible four-time slam champ, and making her latest move at the tournament where she won her last slam title four years ago.
LADY OF THE EVENING:
Victoria Azarenka. There really weren't any great women's matches under the lights at this AO, but Azarenka deserves SOMETHING in this mix for this tournament, so here it is. Her memorable night match result was her Night 3 she-liked-it-so-nice-she-did-it-twice defeat of a second straight opponent (Casey Dellacqua) in Melbourne after dropping the first game of the match, then reeling off twelve straight games to close out the victory.
...in women's wheelchair play -- shocker! -- Esther Vergeer won. Imagine that. She's now in the semifinals. Meanwhile, Krista Hardebeck continued her take-no-prisoners trip through the Girls singles draw, taking out another seed in #8 Anna Karolina Schmiedlova of the Slovak Republic. Next up? #1 seed Irina Khromacheva.

...DAY 10 LIKES:

1) yeah, there were TOO many close-ups of Petra Kvitova's necklace on Tennis Channel's coverage of her match on Day 10, but it WAS a nice little bauble -- a tiny little tennis ball with an Aussie flag on it. At the very least, it was a bit LESS -- in a good way -- than that honkin' flag-painted gift from Rory McIlroy that Wozniacki was wearing around her neck during this event. I wonder if Flavor Flav called Caroline up and complimented her on her taste when it comes to the size of her neckwear?

2) Two funny quotes from Martina Navratilova during TC's coverage of Kvitova/Errani. Watching the Italian bounce up and down while awaiting Kvitova's serve, Martina said, "She's so busy on the return of serve my calves are getting sore just watching her." Moments later, when Bill MacAtee asked her whether she thought Errani had the same on-court zest as Francesca Schiavone, she said, "She plays with the same kind of passion. I think it's something in the pasta."

3) After her match with Azarenka the other day, Agnieszka Radwanska stepped into the proverbial fire when asked about her opponent's "noisy" play, noting that she wishes something would be done about it (hmmm, is it a Polish thing, as she sounds a little like Wozniacki), and singled out Sharapova as among the worst offenders. Asked about A-Rad's comments today, Sharapova retorted with, "Isn't she back in Poland already?" BAM! Speak-softly-but-carry-a-big-stick Maria somehow found a NICE way to say f--- you. I applaud her. It's sort of like the unheard "bad language" she talked about after today's match that she sometimes utters in her head when she turns her back while in the backcourt between points. Maybe more impressive? That she somehow managed to hold back on bringing up Radwanska's "unsportswomanlike" attempts to distract her back in the '07 U.S. Open by jumping and running around like a maniac right as Sharapova would begin her service motion. It unnerved the Russian, who was the defending champion and eventually lost that 3rd Round match. I said back then that she should have just shot a serve at A-Rad's head and the matter would have been solved.

It took four and a half years... but maybe Maria finally took my advice. Of course, she was a bit more nice about it than I'd originally suggested. Haha.

...DAY 10 DISLIKES: leafing through the new WTA Media Guide, and realizing that someone made the decision to remove the section that listed all the past winners of singles titles in the tour's history. So if anyone wants to find out how many titles a certain non-slam winning player may have won in their career, they either have to have the 2011 Media Guide handy (me!) or must go jump through the tour website hoops to find the bio of that player, then search through the pages there to find out. Crazy.

...and, finally...

=MIDDLE ROUND AWARDS - 3rd-QF Rounds (Days 5-10)=
TOP PLAYER:
Maria Sharapova/RUS
...the one to beat?
(RU: Victoria Azarenka/BLR... ready to "join the club?")
RISER:
Ekaterina Makarova/RUS
...now a known quantity
(RU: Sabine Lisicki/GER... overcame injury for another good slam. So far, so good in her "year after.")
SURPRISE:
Sara Errani/ITA
...Schiavone's scrambling descendant?
(RU: Iveta Benesova/CZE... the "other Czech" who reached the Round of 16)
VETERAN:
Kim Clijsters/BEL
...will her spooky, last-minute "1-1" seed prove prophetic?
(RU: Roberta Vinci/ITA... still a potential double Doubles title winner)
FRESH FACE:
Krista Hardebeck/USA
...regularly knocking off seeds
(RU: Barbora Krejcikova/CZE... another Czech on the rise)
COMEBACK:
Ana Ivanovic/SRB
...on the way back. Right now, at least.
(RU: Kuznetsova/Zvonareva, RUS/RUS... doubles success salves singles wounds)
DOWN:
Serena Williams/USA
...who was that masked woman?
(RU: Kveta Peschke/CZE... #1 seed in Doubles and Mixed, out early in both)
"I'm 24 years old, almost 25. I love this sport as much as I loved it, you know, when I was at that age (when she won Wimbledon at 17). I've also been through a lot of tough times. I've also said that the success that I can achieve, the fact that I got myself back to being Top 5 in the world, playing tennis again, playing at a high level, competing at this level is pretty remarkable from where I was on a surgery table, not knowing if I'd ever be able to hit a serve again."

-

Maria Sharapova

*WOMEN'S SINGLES SF*
#11 Kim Clijsters/BEL vs. #3 Victoria Azarenka/BLR
#4 Maria Sharapova/RUS vs. #2 Petra Kvitova/CZE
*MEN'S SINGLES SF*
#1 Novak Djokovic/SRB vs. #4 Andy Murray/GBR
#3 Roger Federer/SUI vs. #2 Rafael Nadal/ESP
*WOMEN'S DOUBLES FINAL*
#11 Errani/Vinci (ITA/ITA) vs. Kuznetsova/Zvonareva (RUS/RUS)
*MEN'S DOUBLES SF*
#1 Bryan/Bryan (USA/USA) vs. #7 Lindstedt/Tecau (SWE/ROU)
Paes/Stepanek (IND/CZE) vs. #2 Mirnyi/Nestor (BLR/CAN)
*MIXED DOUBLES QF*
Vinci/Bracciali (ITA/ITA) def. #7 Hlavackova/Qureshi (CZE/PAK)
#4 Raymond/Bopanna (USA/IND) vs. #5 Vesnina/Paes (RUS/IND)
#6 Mirza/Bhupathi (IND/IND) def. Huber/Fleming (USA/GBR)
#8 Mattek-Sands/Tecau (USA/ROU) vs. Gajdosova/Soares (AUS/BRA)
*GIRLS SINGLES QF*
#1 Irina Khromacheva/RUS vs. Krista Hardebeck/USA
#14 Taylor Townsend/USA vs. #12 Sabina Sharipova/UZB
Barbora Krejcikova/CZE vs. #4 Yulia Putintseva/RUS
Risa Ozaki/JPN vs. #2 Eugene Bouchard/CAN
*BOYS SINGLES QF*
#1 Luke Saville/AUS vs. #7 Kyle Edmund/GBR
#4 Kaichi Uchida/JPN vs. #10 Adam Pavlasek/CZE
MacKenzie McDonald/USA vs. Robin Stanek/CZE
Joshua Ward-Hibbert/GBR vs. Filip Peliwo/CAN
*GIRLS DOUBLES SF*
#1 Khromacheva/Kovinic (RUS/MNE) vs. #3 Csoregi/Kulichkova (ROU/RUS)
Andrews/Townsend (USA/USA) vs. Bhosale/Sutjiadi (IND/INA)
*BOYS DOUBLES SF*
Pavlasek/Veger (CZE/CRO) vs. Favrot/Halys (FRA/FRA)
#4 Harris/Kyrgios (AUS/AUS) vs. #6 Broady/Ward-Hibbert (GBR/GBR)


**AO "MIDDLE-ROUND TOP PLAYER" WINNERS**
2007 Serena Williams, USA*
2008 Maria Sharapova, RUS*
2009 Elena Dementieva, RUS
2010 Serena Williams, USA*
2011 Li Na, CHN
2012 Maria Sharapova, RUS
--
* - won title
**AO AWARD WINNERS**
[Ms. Opportunity]
2004 Fabiola Zuluaga, COL
2005 Nathalie Dechy, FRA
2006 Martina Hingis, SUI
2007 Serena Williams, USA
2008 Daniela Hantuchova, SVK
2009 Vera Zvonareva, RUS
2010 Zheng Jie, CHN & Li Na, CHN
2011 Li Na, CHN
2012 Sara Errani, ITA
[Comeback]
2007 Serena Williams, USA
2008 Zi Yan & Zheng Jie, CHN
2009 Jelena Dokic, AUS
2010 Justine Henin, BEL
2011 Agnieszka Radwanska, POL
2012 Maria Sharapova, RUS
[Lady of the Evening]
2011 Andrea Petkovic, AUS
2012 Victoria Azarenka, BLR
*WOMEN'S SLAM FINAL 4's*
[career slam SF; active players]
20...Serena Williams (17-3)
19...Venus Williams (14-5)
16...KIM CLIJSTERS (8-7)
13...MARIA SHARAPOVA (5-7)
6...Jelena Jankovic (1-5)
5...Svetlana Kuznetsova (4-1)
5...Dinara Safina (3-2)
4...Ana Ivanovic (3-1)
4...Caroline Wozniacki (1-3)
4...Vera Zvonareva (2-2)
3...Li Na (2-1)
3...Samantha Stosur (2-1)
3...PETRA KVITOVA (1-1)
2...Francesca Schiavone (2-0)
2...Marion Bartoli (1-1)
2...VICTORIA AZARENKA (0-1)
2...Nadia Petrova (0-2)
2...Zheng Jie (0-2)
[most slam SF, 2010-12 = 9 slams]
3...Serena Williams (3-0)
3...KIM CLIJSTERS (2-0)
3...Li Na (2-1)
3...Vera Zvonareva (2-1)
3...PETRA KVITOVA (1-1)
3...MARIA SHARAPOVA (1-1)
3...Caroline Wozniacki (0-3)
2...Francesca Schiavone (2-0)
2...Samantha Stosur (2-0)
2...VICTORIA AZARENKA (0-1)
[2012 AO Semifinalists - career AO SF]
7 - Kim Clijsters, BEL
5 - Maria Sharapova, RUS
1 - Victoria Azarenka, BLR
1 - Petra Kvitova, CZE
[2012 AO SF - Backspin Master List positions]
(2) Petra Kvitova
(3) Kim Clijsters
(5) Victoria Azarenka
(6) Maria Sharapova
[Russians in Australian Open SF]
1975 Natasha Chmyreva (L)
2005 Maria Sharapova (L)
2006 Maria Sharapova (L)
2007 Maria Sharapova (W)
2008 Maria Sharapova (W)
2009 Elena Dementieva (L), Dinara Safina (W), Vera Zvonareva (L)
2011 Vera Zvonareva (L)
2012 Maria Sharapova
*WOMEN'S SLAM FINAL 4's - nation*
[2010-12]
7...RUSSIA
4...BELGIUM, China, United States
3...CZECH REPUBLIC, Denmark
2...Australia, BELARUS, Germany, Italy
1...Bulgaria, France, Serbia


TOP QUALIFIER:
Paula Ormaechea/ARG
TOP EARLY ROUND (1r-2r):
#3 Victoria Azarenka/BLR
TOP MIDDLE-ROUND (3r-QF):
#4 Maria Sharapova/RUS
TOP LATE ROUND (SF-F):
xx
TOP QUALIFYING MATCH:
Q1: Bibiane Schoofs/NED d. Yaroslava Shvedova/KAZ 6-4/3-6/11-9
TOP EARLY RD. MATCH (1r-2r):
2nd Rd. - Greta Arn/HUN d. #17 Dominika Cibulkova/SVK 6-2/3-6/10-8
TOP MIDDLE-RD. MATCH (3r-QF):
4th Rd. - #11 Kim Clijsters/BEL d. #5 Li Na/CHN 4-6/7-6/6-4 (saved 4 MP)
TOP LATE RD. MATCH (SF-F/Jr.):
xx
TOP LAVER NIGHT MATCH:
none
=============================
FIRST WINNER:
#3 Victoria Azarenka/BLR (def. Heather Watson/GBR)
FIRST SEED OUT:
#19 Flavia Pennetta/ITA (1st Rd.- lost to Nina Bratchikova/RUS)
UPSET QUEENS:
Russians
REVELATION LADIES:
Germans
NATION OF POOR SOULS:
Great Britain (0-4 in 1st Round, all on Day 1)
LAST QUALIFIER STANDING:
Nina Bratchikova/RUS (3rd Rd.)
LAST WILD CARDS STANDING:
Casey Dellacqua/AUS & Olivia Rogowska/AUS (2nd Rd.)
LAST AUSSIES STANDING:
Casey Dellacqua, Jelena Dokic & Olivia Rogowska (2nd Rd.)
IT:
Ekaterina Makarova/RUS
MS. OPPORTUNITY:
Sara Errani/ITA
COMEBACK PLAYER:
#4 Maria Sharapova/RUS
CRASH & BURN:
#5 Samantha Stosur/AUS (lost 1st Rd. to Sorana Cirstea/ROU)
ZOMBIE QUEEN:
#11 Kim Clijsters/BEL (down 6-4/3-1, 5-1 in 2nd set tie-break and 4 MP vs. Li, 4th Rd.)
LADY OF THE EVENING:
#3 Victoria Azarenka/BLR
DOUBLES STAR
Nominees: Roberta Vinci, Kuznetsova/Zvonareva, Bethanie Mattek-Sands, Jarmila Gajdosova
JUNIOR BREAKOUT:
xx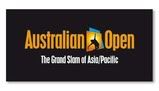 All for Day 10. More tomorrow.