AO.9- The (Danish) Duckling

There will be no swans born within the women's draw at the 100th Australian Open.
Well, at least none named Caroline.



"'I cannot bear it!', said the pewter soldier. 'I have shed pewter tears! It is too melancholy! Rather let me go to the wars and lose arms and legs! It would at least be a change.'"

-

Hans Christian Andersen
As Caroline Wozniacki and Kim Clijsters entered their quarterfinal match on Day 9, there were two opposing histories at play. Clijsters sported a career 0-5 record against reigning world #1's in grand slam matches, while Wozniacki had never managed to defeat the Belgian, and taken just one set off the defending AO champion. But, thing is, while Clijsters' past big stage failings took place a lifetime --
and literally another career
-- ago, with her last such loss taking place seven years in the past, Wozniacki's inability to get over her long-held career obstacles is an ongoing struggle. And no matter how different a shine the Dane may put on her future prospects because of any (
surface?
) changes in her approach and preparation, how this match eventually turned out served to show that, really, nothing has changed when it comes to her slam-winning prospects, nor her ability to effectively take on the game's power players. At least not yet, if it ever will.
(
We now interrupt this Backspinning broadcast for a special presentation.
)
[
"AS EVERT'S WORLD TURNS, PT.1" - you know, I found it oddly funny how bullish ESPN2's Chris Evert was when it came to Wozniacki winning this match. Before its start, her pick of the Dane seemed to legitimately hinge partly on Clijsters' potential ankle injury, though she hadn't been bothered too much by it down the stretch against Li Na in the 4th Round, but also on how impressive Wozniacki had been against Jelena Jankovic in the same round. Remember, this was the same JJ about whom Evert had said Christina McHale didn't have much to worry about before the Serb allowed just two games against the American in their match. Evert said that Clijsters "needs to be 100%" to beat Wozniacki. Maybe, but the fact remained even then that the Dane had never shown an ability to press Clijsters in the past unless the Belgian's own tightless had briefly led herself down a semi-dark alley during one of their meetings. Jankovic hadn't been able to hurt Wozniacki, but JJ is surely not KC. She's not even Wozniacki, really, as the Serb's game could easily be described as something of a "lesser" version of the Dane's.
]
With Clijsters having injured her ankle in her previous match, the thought here was that she might look to go for quicker winners against Wozniacki in order to cut down on her time on the court and in rallies. That's just what she did in the early going, too. In the first game of the match, she smacked multiple winners and got a break. She handed it back the next game, but regained the advantage in Game #3. As is usually the case with Wozniacki against a more aggressive player, the Dane immediately found herself in the position of having a match against a bigger-hitting player depend on whether or not her opponent committed enough errors to give HER a chance to win.
And, for a long while, Clijsters didn't. Late in the set, the Belgian even had a lucky bounce go her way, as a shot jumped off the net cord and dribbled onto Wozniacki's side of the court to give Clijsters a double-break, 5-2 lead. Again, Clijsters' own errors gave the break back, but she recouped it one game later. After Wozniacki saved a few set points with some impressively hard serves, Clijsters converted a break point to take the set 6-3.
[
"AS EVERT'S WORLD TURNS, PT.2" - In Evert's world on Tuesday, she thought it was a "toughie" to try to pick who'd win a major first in 2012 -- Wozniacki or her boyfriend, Rory McIlroy. Cliff Drysdale's chuckles at the question were priceless, for he knew that everyone listening had probably -- as I had -- said out loud their answer to Evert's query before she'd even finished asking it. Masters champ McIlroy, remember, was pretty much golf's version of Petra Kvitova in '11, a player who rose far above the compeition in the biggest tournament of the year and was immediately the object of plaudits from all corners, with people saying he was the future AND present of the sport, and likely to be the dominant force on tour in short order. No one has or is going to be saying such a thing about his girlfriend any time soon.
]
In the 2nd set, Clijsters got an early break and led 3-1. Wozniacki didn't give in, by any stretch, doing what she could through her defensive skills and, in one nice moment, an
offensive
one as she passed Clijsters to get to triple break point before breaking at love to close to 3-2. Of course, Clijsters immediately broke back the next game. Up 5-2, the Belgian had the opportunity to press the issue and put the match away, but she seemed to pull back (
shades of KC 1.0
) slightly and, as happened in the only set she'd ever lost to Wozniacki (
in the WTA Championships Final in '10
), it allowed the Dane some room to breath, and lead the suddenly-tight Clijsters into a string of errors. KC's errors gave away both breaks in the set's final games. With Wozniacki managing to finally hold serve, the two headed for a tie-break. They were even in the early-going, but then KC 2.0 finally kicked in. Knowing it'd be smart to avoid the risk of trying to get through a 3rd set unscathed, Clijsters began to go for winners as she had earlier in the match. Finally, her shots began to land inside the lines again. She won the tie-break 7-4, and the match, 6-3/7-6, putting up twenty-six more winners than the Dane and getting a result that, really, shouldn't make anyone bat an eyelash.
Essentially, it was the same old, same old for Wozniacki. Aside from a couple of big first serves, and a few poorly set up net approaches that saw her easily passed by Clijsters, this was the same Wozniacki that has failed to climb over top-level, big-hitting, more aggressive players in the latter stages of past slams.
[
"AS EVERT'S WORLD TURNS, PT.3" - Of course, if anyone didn't like Evert's opinion on Clijsters' prospects at this AO before the match, she made sure to spin the other way after the match. Now, apparently, Clijsters' win over Wozniacki means "she's going to win the tournament." Well, unless she doesn't, I suspect. Oh, bother. Well, I will say this for the 18-time slam winner, who I sometimes think sees enough of HER old style in Wozniacki (and her quick, slightly-defensive retort to Drysdale when he sort of broached the subject didn't dissuade me from the opinion) that it leads her into thinking that the Dane will be able to find ways to win big matches against power players just as Evert did, she DID at least acknowledge her low connect percentage at this AO. "I've been wrong about everything in this tournament," she joked, her voice drifting off as she further lamented, "I picked Serena Williams to win..." Yeah, Chris, tell me about it. But, to be perfectly honest, I've come to view picking Serena as something of an annual (or more) rite that is performed "just to be on the safe side." In many ways, with a Williams pick safely secured, the REAL prognostication begins when you go with your "second choice." Haha.
]
Serena Williams wasn't ready to win a grand slam in Melbourne. But she could be soon. Woznaicki wasn't, either. And maybe she never will be. What works in the WTA "regular season," and early rounds of a slam, generally gets exposed in the "playoffs" versus the slam contenders in the later rounds. There, the game's best usually rise to the occasion (
see Kvitova at Wimbledon
) and SEIZE a big win rather than have a loss coaxed out of their opponents. Wozniacki's game just doesn't allow that to happen, nor does she currenty seem to have the mindset to effectively combat that fact. Talk is cheap, and it doesn't win anything.
[
"AS EVERT'S WORLD TURNS, PT.4" - Evert expressed a belief that this loss would prove to be an "eye-opener" for Wozniacki, showing her how poorly she matches up with top, more powerful and aggressive players like Clijsters. But will it really? Hasn't she played in duplicates of this "eye-opening" match about half a dozen times over the last year or so, with the Dane coming out on the losing end each time? She then proceeds to talk about "having time" (she did it again today) to win a slam, and then she seems to make a few attempts to give herself something "MORE" to work with against those players, impressively defeating the "others" she can generally defeat with ease while playing her regular game, but then coming up woefully short when she faces a REAL contender in a slam. What makes this loss different? I thought it was telling that a Tennis Channel poll that asked who would win a slam first between Wozniacki and Victoria Azarenka gave the Belarusian a 70%-30% edge. It's easy to see why. Azarenka might never win a slam, but she at least gives herself more chances to win one. Wozniacki, as she's currently configured, has to have the "perfect" path to the crown to win it, from her original draw, to match-ups elsewhere that knock off big threats, and actual opponents whose bad stretches turn out to be poorly-timed, etc. Thing is, even if Wozniacki IS able to ever take down a big threat at a slam, as she might have here vs. KC, she'd STILL have to defeat at least one or two more on most occasions in order to reach the ultimate winner's' circle. It's a numbers game, and, in this era of racket technology, a player with a game dependent on mostly creating opponent's errors always hits the wall in a slam. Just look at Martina Hingis. She dominated the tour with her power-deficient game, then as the racket changes and power players all converged on the scene simultaneously, Hingis remained #1, but was passed by as a slam contender. After Serena won her first slam in '99 and the Belgians and others arrived, the Swiss Miss never won another major title. She'd taken advantage of her earlier window of opportunity, though. Wozniacki, in the period when Henin was gone and the likes of Ivanovic, Safina and Jankovic rose to #1, never did. Instead, she played her game and talked about all the time she had to do it later. Maybe not, Caro. Even as she (maybe) attempts to add to her game now, her time to win a slam might have already passed. For sure, maybe Serena's late-career unpredictablity and the end of KC's time (I can't believe I'm saying it... but I think she should reconsider and play another year or two) will open up another tiny window of opportunity over the next eighteen months, maybe in Paris, say (but even the ball changes there helped the bigger hitters last year). But again, that's assuming none of the younger power players move up to take their place and continue to fortify the glass ceiling keeping the Dane from a slam crown. Kvitova has already stepped up. Azarenka might be next. Maybe the likes of Lisicki, Makarova and others will, too. If so, in time, Wozniacki may learn that she didn't really have all that "time" to play with that she thought she had when she was so young.
]
"'She cannot receive any power from me greater than she now has, which consists in her own purity and innocence of heart. If she cannot herself obtain access to the Snow Queen, and remove the glass fragments from little Kay, we can do nothing to help her.'"

-

Hans Christian Andersen
One this IS clear, though. Wozniacki will no longer be the #1-ranked player at the close of this Australian Open. This loss ends her current time in the top spot. Either Maria Sharapova will return to the top spot for the first time since 2008, or Kvitova or Azarenka will become the twenty-first woman to be ranked #1 on the WTA computer. Apparently, Wozniacki will fall to at least #3, and maybe #4 behind the entire group next week.
This Australian Open was no fairy tale for the Dane, and neither is her immortal quest for her "proverbial 'roo."
Well, unless we're talking about one of those dark Grimm's tales, that is.
It's been said for a while that maybe the "best" thing for Wozniacki may be for her to lose her top ranking. Well, now we'll get the chance to find out. Don't be surprised, though, if it never gets any better than it's already been.

=DAY 9 NOTES=
...Agnieszka Radwanska noted the other day how often she and Victoria Azarenka have played rather close matches, and, although the likes of Evert had stated the other day a belief that the Pole had no chance to stay close to the Belarusian, A-Rad's notion proved true in their Day 9 quarterfinal match.

Actually, especially early on, Radwanska's success had Azarenka positively fuming. After having gone through three rounds without even coming close to dropping her serve, the Belarusian was broken FOUR times in the FIRST SET on Tuesday. What made it even more frustrating for Azarenka was that she'd consistently broken Radwanska's serve first throughout the opening set, only to give the break right back one game later. She often served into the sun in many of those games, and there was a question about whether her serve had as much force behind it, as Azarenka had seemed to injure herself earlier in the day during practice (she'd suddenly doubled over during a hitting session, grabbing her stomach/abdomen area). The 1st set went to a tie-break and, well, Azarenka was just awful in it. Radwanska won 7-0, with the final point coming via an Azarenka double-fault.

But after having bested the Belarusian with her great defense and clever shotmaking in the 1st set, Radwanska seemed to tire in the 2nd. She'd played a later doubles match on Day 8 which had led to this match's start being pushed back an hour to give her a bit more time to recover, it should be noted. Of course, Radwanska also began to run out of steam in a late '11 match, winning a tough 1st set over Andrea Petkovic in the Beijing final, only to lose the 2nd at love, then come back to take the 3rd. Well, in Melbourne, she at least got the second part right. Azarenka got another break of serve to go up 2-0, then finally managed to solidify it with a hold for 3-0. She won the set 6-0, just as Petkovic had. But while Petkovic tweaked a knee injury in Beijing, and wasn't quite the same in the 3rd, Azarenka showed no signs of physical distress. Instead, she never broke stride and picked up steam. She got another early break to grab the lead, then saved two break points in a crucial hold to go up 4-2. The end came quickly after that, in the form of a 6-7/6-0/6-2 win, as she advanced after keeping her head during a difficult stretch and coming back stronger after dropping the 1st set before physically outlasting an opponent (a rarity for her a year or two ago) down the stretch.

In reaching her second slam semi in her last three majors, with a WTA Championships runner-up thrown into the mix, as well, Azarenka has positioned herself to possibly steal the thunder of the likes of Kvitova and Sharapova and slip into Wozniacki's now-vacant #1 position. Of course, Clijsters might have something to say about that. Speaking of...

...a little bookkeeping: All hail your Zombie Queen! Ms. Kim Clijsters.

...the Women's Doubles SF are set, and it's a semi-surprising lot. No #1-seeded Peschke/Srebotnik, who retried in the 1st Round. But no #2 Huber/Raymond or #3 King/Shvedova, either. Those teams lost their quarterfinals matches on Day 9. Here's Diane's account on Women Who Serve of the wild Huber/Raymond vs. Mirza/Vesnina match. The four remaining teams, three of which are combinations of players from a single nation (a good thing for them in an Olympic year) are #6 Mirza/Vesnina, #7 Hlavackova/Hradecka, #11 Errani/Vinci and unseeded Kuznetsova/Zvonareva. As a group, the individuals in the four duos have combined the win just three grand slam Women's Doubles titles in the past. Only Hlavackova/Hradecka, the '11 Roland Garros champs, have won as a team. Kuznetsova and Zvonareva have each won a slam Doubles title, but with different partners. Zvonareva (2) and Mirza (1) are the only players in the group with Mixed Doubles slam crowns in their past and, of course, Kuznetsova (2) is the only to have also claimed slam singles honors.

With most (6) of the Mixed QF's eight teams set, there are several woman still alive in both doubles draws: Vinci (w/ Bracciali), Hlavackova (w/ Qureshi), Vesnina (w/ Paes) and Mirza (w/ Bhupathi).

...in junior action, Traralgon champ Krista Hardebeck knocked off her first seed in the AO Girls competition, taking out #9 Zheng Saisai 6-1/6-3. #5-seeded Indy De Vroome lost to Italy's Camilla Rosatello. Also, after getting a 1st Round win over Sachia Vickery, Czech maiden Barbora Krejcikova has knocked off #10-seed Ilka Csoregi in the 2nd, as well.

...DAY 9 LIKES: with the Azarenka/Radwanska match being delayed an hour, Tennis Channel being allowed to continue its coverage of the match even when ESPN2's coverage window began mid-way through. Throughout the tournament, TC's programming has moved to taped shows whenever ESPN2 picked up AO coverage, even when the spillover of live basketball coverage often prevented the network from picking up live tennis coverage for sometimes up to a half hour. Obviously, TC had the right to carry the entire women's QF match, and that's what happened... allowing everyone watching there to avoid feeling the need to listen to the blather of the commentators on ESPN2.

Speaking of TC, I'll also throw Bill MacAtee onto this "Likes" list, especially in his role as Martina Navratilova's broadcasting partner during matches. MacAtee has been around for a long time, and been involved in more sports than one can count. Because of that, just the sight of him on a telecast sometimes makes it feel a bit "generic." But because of that, I think his professionalism is also often overlooked. He's a nice complement to Navratilova and Tracy Austin's commentary on TC, providing a solid base to the goings-on that runs in direct counter to the spinning-like-a-top, if-you-don't-like-my-opinion-now-then-just-wait-until-after-this-set-when-I'll-totally-change-it (well, that's usually only referring to Evert, as noted earlier) coverage offered on ESPN2.

...and, finally, with Rafael Nadal and Roger Federer's QF wins today, they're set to meet in the semis. It assures that at least one of the two will be in the final at the 30th of the last 35 slams, going all the way back to Wimbledon '03. At last year's U.S. Open, neither reached a slam final for the first time in over three years.

*WOMEN'S SINGLES QF*
#11 Kim Clijsters/BEL def. #1 Caroline Wozniacki/DEN
#3 Victoria Azarenka/BLR def. #8 Agnieszka Radwanska/POL
Ekaterina Makarova/RUS vs. #4 Maria Sharapova/RUS
Sara Errani/ITA vs. #2 Petra Kvitova/CZE
*MEN'S SINGLES QF*
#1 Novak Djokovic/SRB vs. #5 David Ferrer/ESP
#4 Andy Murray/GBR vs. #24 Kei Nishikori/JPN
#3 Roger Federer/SUI def. #11 Juan Martin del Potro/ARG
#2 Rafael Nadal/ESP def. #7 Tomas Berdych/CZE
*WOMEN'S DOUBLES SF*
#11 Errani/Vinci (ITA/ITA) vs. #7 Hlavackova/Hradecka (CZE/CZE)
Kuznetsova/Zvonareva (RUS/RUS) vs. #6 Mirza/Vesnina (IND/RUS)
*MEN'S DOUBLES QF*
#1 Bryan/Bryan (USA/USA) def. #6 Fyrstenberg/Matkowski (POL/POL)
#7 Lindstedt/Tecau (SWE/ROU) def. #13 Lipsky/R.Ram (USA/USA)
#10 Butorac/Soares (USA/BRA) vs. Paes/Stepanek (IND/CZE)
#12 S.Gonzalez/Kas (MEX/GER) vs. #2 Mirnyi/Nestor (BLR/CAN)
*MIXED DOUBLES QF*
Vinci/Bracciali (ITA/ITA) vs. #7 Hlavackova/Qureshi (CZE/PAK)
#4 Raymond/Bopanna (USA/IND) vs. x
#6 Mirza/Bhupathi (IND/IND) vs. Huber/Fleming (USA/GBR)
#8 Mattek-Sands/Tecau (USA/ROU) vs. x


*AO "ZOMBIE QUEEN" WINNERS*
2008 Jelena Jankovic, SRB
2009 Dinara Safina, RUS
2010 Serena Williams, USA
2011 Francesca Schiavone, ITA
2012 Kim Clijsters, BEL
*SLAM MATCH WINS - OPEN ERA*
[men]
232...Roger Federer (post-QF)
232...Jimmy Connors
224...Andre Agassi
222...Ivan Lendl
203...Pete Sampras


TOP QUALIFIER:
Paula Ormaechea/ARG
TOP EARLY ROUND (1r-2r):
#3 Victoria Azarenka/BLR
TOP MIDDLE-ROUND (3r-QF):
xx
TOP LATE ROUND (SF-F):
xx
TOP QUALIFYING MATCH:
Q1: Bibiane Schoofs/NED d. Yaroslava Shvedova/KAZ 6-4/3-6/11-9
TOP EARLY RD. MATCH (1r-2r):
2nd Rd. - Greta Arn/HUN d. #17 Dominika Cibulkova/SVK 6-2/3-6/10-8
TOP MIDDLE-RD. MATCH (3r-QF):
xx
TOP LATE RD. MATCH (SF-F/Jr.):
xx
TOP LAVER NIGHT MATCH:
xx
=============================
FIRST WINNER:
#3 Victoria Azarenka/BLR (def. Heather Watson/GBR)
FIRST SEED OUT:
#19 Flavia Pennetta/ITA (1st Rd.- lost to Nina Bratchikova/RUS)
UPSET QUEENS:
Russians
REVELATION LADIES:
Germans
NATION OF POOR SOULS:
Great Britain (0-4 in 1st Round, all on Day 1)
LAST QUALIFIER STANDING:
Nina Bratchikova/RUS (3rd Rd.)
LAST WILD CARDS STANDING:
Casey Dellacqua/AUS & Olivia Rogowska/AUS (2nd Rd.)
LAST AUSSIES STANDING:
Casey Dellacqua, Jelena Dokic & Olivia Rogowska (2nd Rd.)
IT:
Ekaterina Makarova/RUS
MS. OPPORTUNITY:
xx
COMEBACK PLAYER:
xx
CRASH & BURN:
#5 Samantha Stosur/AUS (lost 1st Rd. to Sorana Cirstea/ROU)
ZOMBIE QUEEN:
#11 Kim Clijsters/BEL (down 6-4/3-1, 5-1 in 2nd set tie-break and 4 MP vs. Li, 4th Rd.)
LADY OF THE EVENING:
xx
DOUBLES STAR
xx
JUNIOR BREAKOUT:
xx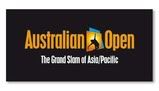 All for Day 9. More tomorrow.