AO.3- The Little Mermaid

Two rounds into this Australian Open, it's still hard to determine exactly what Caroline Wozniacki has brought with her to Melbourne.



"'Why have not we an immortal soul?,' asked the little mermaid mournfully; 'I would give gladly all the hundreds of years that I have to live, to be a human being only for one day, and to have the hope of knowing the happiness of that glorious world above the stars.'"

-

Hans Christian Andersen
Surely, Wozniacki still harbors the dream to hope to lift a slam trophy one day. Maybe even at the end of a virtual fairy tale story less than two weeks from now, after having so many people overlook and essentially disregard the world #1 when it comes to discussing potential champions at this slam.
Or even semifinalists, for that matter.
But is fate working against her?
The Dane won again on Day 3, and did so while showing some nice progress after her tactically tentative 1st Round win. With seemingly more confidence in her wrist, she wasn't content to play defense and set up 6-8 feet behind the baseline. There was "more" of Wozniacki in this one. She went for her 1st serve, getting a rare-for-her nine aces. She went to the net on occasion, too, and even showed some positive, demonstrative emotion when she put away a winner. Perhaps, it was a sign of a slightly more aggressive on-court personality being implemented under the coaching relationship with Ricardo Sanchez? If so, the new face seemed to have a fairly successful "try-out" on this day.
But there were a few questions raised, as well. For one, her penchant for falling way behind in sets is back. After having to climb out of huge holes in Sydney against Dominika Cibulkova and Agnieszka Radwanska (
the former being successfully pulled off, the latter not so much
), Wozniacki won the 1st set today against Anna Tatishvili, but found herself down 4-1 in the 2nd to the Georgian. She had to fight off multiple set points, avoiding a three-setter although the Evert Academy resident served for the set at 5-3, and had break point on Wozniacki's serve at 5-4. If and when she faces either Kim Clijsters or Li Na in this tournament, that sort of stuff won't likely be able to be survived.
Late in the match, she even raised this Backspinner's eyebrow concerning her on-court state of mind when she tried to have the chair umpire employ the "hinderance rule" when Tatishvili yelled in excitement as she laced a winner down the line past the Dane. It was a shot that Wozniacki had to stretch to even get close to, and really had no shot to get back. Still, she tried to get the point in her column ala when Serena Williams lost a point against Sam Stosur in the U.S. Open final in a similar situation. Was Wozniacki worried about having to go to a 3rd set, possibly due to the blisters that were treated by trainers and could be a lingering issue on the sticky Melbourne courts, or was it another of the signs of Sanchez's impact on her on-court demeanor? It WAS a move reminiscent of a certain chaotic-and-often-pugnacious Serb, who once (
or twice, or maybe three times
) employed the Spaniard as a coach, than the generally agreeable Dane. Is that a good thing? Does it fit her? Will she fully embrace it as the year goes on, and how might that change her overall mindset in big matches against top players?
"She knew this was the last evening she would ever see him for whom she had forsaken her kindred and her home, given up her lovely voice, and daily suffered unending torment - and he had no idea of it. This was the last night she would breathe the same air as he, or look upon the deep sea and the starry blue sky; an everlasting night without thoughts or dreams waited her, for she had no soul and could not gain one."

-

Hans Christian Andersen
Ultimately, after a few sticky moments, Wozniacki defeated Tatishvili, 6-1/7-6. But whether she's progressed enough to have a shot to hold onto her #1 ranking, and whether or not that's even a GOOD thing right now, is something that is yet to be determined. Continuing to live the life of the #1 player, she still finds herself in a tough quarter, and remains one win away from having ANY shot to hold onto the top spot after this tournament. Like the title character in fellow (
Odense-born
) Dane Hans Christian Andersen's tale of a character who wanted what she knew she would ultimately not to able to have, might Wozniacki be spending the next few days wistfully lamenting her situation, ala "the little mermaid," or planning a way around her seeming fate, both in Melbourne, as well as beyond?
Ah, but I guess that will have to be a lecture topic for "Wozniology-102," if and when that class ever becomes a reality.

=DAY 3 NOTES=
...on Night 3, Victoria Azarenka went up against crowd favorite Casey Dellacqua, with the Aussie's grandmother (who became somewhat famous during Dellacqua's '08 Round of 16 run) cheering from the stands.

But she wasn't Azarenka's grandmother, so Vika didn't show any mercy. In fact, while it seems inconceivable that she could have done it again, the Belarusian DID, in fact, once again drop the opening game of the match, then reel off twelve straight games to get the victory. Azarenka did the exact same thing in the 1st Round against Heather Watson. She ALMOST came up short this time, though. With Dellacqua serving down 6-1/5-0, she led 40/15. Then Azarenka upped her game a half-notch and overtook the Aussie to get the break.

It was nice to see Azarenka getting a little attention on ESPN2, but shame on me, I guess, for longing for the (probably never to come) day when one of her matches on the network won't be interrupted by a ten-minute diatribe on the noise she makes when she hits her shots. Or how any of the commentators have heard complaints from fans about the noise coming out of their televisions. Really? If they were courtside, at least, I could understand a LITTLE. But how exactly do those people get agitated by all the loud noises while sitting at home? For one, the commentators voices are piped in louder than anything on court. Truthfully, I think all the talk by the ESPN2ers serves to cause the reality of the situation to be exaggerated in the minds of viewers. Plus, they know they can get the commentators attention if they complain, in person, about something they always hear THEM complaining about. But even if those people do somehow have super-hearing, can outrun a speeding bullet and/or the possess the proportionate strength of a spider, as long as they also have a working index finger (or one of eight other digits, for that matter) there's a little thing called "volume control" on every remote that can take care of that problem. I'm just saying. Personally, as I've noted so often, I don't even notice the noise. Or if I sometimes do, it makes me laugh. But maybe I'm just deaf, or just warped.

(I'm sure Carl is making a nasty comment somewhere right about now.)

...the other leading contenders for a trip to the women's singles final had easy days, as well. Li Na took out Olivia Rogowska, 6-2/6-2, to run her Dorothy Tour record over the last two-plus years to 23-4. And Kim Clijsters handled Stephanie Foretz-Gacon, 6-0/6-1. Still, though, late in the day on ESPN2, when Cliff Drysdale proposed a potential Clijsters/Wozniacki QF meeting, Pam Shriver said she's probably pick the Dane right now because Clijsters "hasn't shown her enough yet." I'd say that the comment came in error (maybe she was thinking of Li, but said "Wozniacki" because Drysdale's question really made no sense with the Chinese vet possibly preventing KC from reaching the QF, anyway) or because it was at the end of a long day, or that it was an attempt to be intentionally provocative for no real good reason (ala Brad Gilbert). But since we're talking about Pammy... it's probably "safer" for all involved to not even attempt to figure out the meaning of it all. So I won't.

...in a somewhat surprising result (at least that it was a straights sets affair), Romina Oprandi took out her countrywoman, #10 seed Francesca Schiavone, 6-4/6-3. Thus, after going four-for-four in producing dramatic matches at 2011's slams, including that record-setting 4:44 win in Melbourne, Francesca is now 0-for-1 in 2012. In a less-than-shocking result, Iveta Benesova downed #16 Peng Shuai 6-2/6-4. Meanwhile, Christina McHale's fine slam play continued as she fashioned a comeback to defeat Kiwi Marina Erakovic, 3-6/7-6/6-3.

Elsewhere, Nina Bratchikova defeated Alberta Brianti, reaching the 3rd Round and getting a leg up on the competition in the race for "Last Qualifier Standing." Jamie Hampton is the only qualifier yet to play her 2nd Round match.

...yeah, it's sort of shocking, but Anabel Medina-Garrigues is still alive in the Australian Open draw. In fact, she's thriving. On Day 3, she took out Olga Govortsova 6-1/6-0! She's still yet to reach a slam QF in her career (I'll hold off on the usual Anna Smashnova comparision for now), and with Li next up for her in the 3rd Round, her days in Melbourne may be numbered.

...the "Last Aussie Standing" is about to be determined. With both Dellacqua and Rogowska losing (but sharing the "Last Wild Card Standing" honors), that leaves only Jelena Dokic alive in the women's draw. She'll face off with Marion Bartoli in the 2nd Round. Yesterday, I was thinking that she'd be in the running for sole possession of "LAS" honors even if she loses. But a check of the award rolls shows that it would mean the honor would be split three ways between the trio. Even for JD, I can't change the "rules." Of course, she COULD make the whole thing elementary with, you know, a win.

...DAY 3 LIKES: The 2012 WTA/ATP Media Guide finally arriving at Backspin HQ (Bethanie Mattek-Sands, by the way, is sporting eyeblack pads in her bio photo... can you hear my eyes rolling?). Tennis Channel's Justin Gimelstob sitting courtside in dark glasses, looking like David Hasselhoff on "Knight Rider" in 1985... minus the leather jacket and K.I.T.T., that is. Marcos Baghdatis, after being broken by Stanislas Wawrinka last night, destroying his racket in the changeover area, handing the mangled mass to a ball kid to throw away, then reaching into his bag for another racket and destroying it... then pulling out another, still wrapped in plastic, and smashing it... then reaching for another plastic-wrapped stick and crushing it, too. Baghdatis then flashed a quick smile as the crowd went nuts, and went out and immediately broke Wawrinka to get back on serve. And, also, my confirmed upcoming "date" with Jelena... at 3 o'clock on Thursday morning. Yep, the Dokic/Bartoli 2nd Rounder has been scheduled as the first match up on Laver for Night 4. Jelena Under the Lights... (at least) one more time for old time's sake.

...as Day 3's schedule was set, Roger Federer, who'd passed Stefan Edberg a year ago to become the all-time men's AO match win leader, was ready to attempt to become THE all-time leader, breaking a tie with Margaret Court at 60 victories. But he advanced to the 3rd Round with a walkover, so that particular moment will have to wait.

...and, finally, the initial scheduled "check point" at this first slam of 2012 arrives after Day 4, as the Early-Round Awards will be handed out in this space tomorrow.


*AO "LAST WILD CARD STANDING" WINNERS*
2008 Jessica Moore, AUS (2nd Rd.)
2009 Jelena Dokic, AUS (QF)
2010 Justin Henin, BEL (RU)
2011 Jelena Dokic/AUS, Caroline Garcia/FRA & Alicia Molik/AUS (2nd Rd.)
2012 Casey Dellacqua/AUS & Olivia Rogowska/AUS (2nd Rd.)


TOP QUALIFIER:
Paula Ormaechea/ARG
TOP EARLY ROUND (1r-2r):
xx
TOP MIDDLE-ROUND (3r-QF):
xx
TOP LATE ROUND (SF-F):
xx
TOP QUALIFYING MATCH:
Q1: Bibiane Schoofs/NED d. Yaroslava Shvedova/KAZ 6-4/3-6/11-9
TOP EARLY RD. MATCH (1r-2r):
xx
TOP MIDDLE-RD. MATCH (3r-QF):
xx
TOP LATE RD. MATCH (SF-F/Jr.):
xx
TOP LAVER NIGHT MATCH:
xx
=============================
FIRST WINNER:
#3 Victoria Azarenka/BLR (def. Heather Watson/GBR)
FIRST SEED OUT:
#19 Flavia Pennetta/ITA (1st Rd.- lost to Nina Bratchikova/RUS)
UPSET QUEENS:
xx
REVELATION LADIES:
xx
NATION OF POOR SOULS:
Great Britain (0-4 in 1st Round, all on Day 1)
LAST QUALIFIER STANDING:
xx
LAST WILD CARDS STANDING:
Casey Dellacqua/AUS & Olivia Rogowska/AUS (2nd Rd.)
LAST AUSSIE STANDING:
Nominees: Dokic, Dellacqua & Rogowska in 2nd Rd.
IT:
xx
MS. OPPORTUNITY:
xx
COMEBACK PLAYERS:
xx
CRASH & BURN:
Nominee: #5 Stosur/AUS (lost 1st Rd. to Cirstea)
ZOMBIE QUEEN:
Nominee: #15 Lisicki (down 4-2 in 3rd to Voegele, 1st Rd.)
LADY OF THE EVENING:
xx
DOUBLES STAR
xx
JUNIOR BREAKOUT:
xx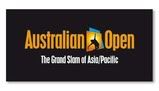 All for Day 3. More tomorrow.