W.4- Eerie Early-Round Emanations From England
Just out of sight, It hides in the corner of the darkness. Away from the bright lights, It remains (so far) tucked away in the relative safety of "The Quarter That Time (and light?) Forgot."
Should we be afraid?




=EARLY-ROUND AWARDS - 1st/2nd Rounds (Days 1-4)=




TOP PLAYER:

Agnieszka Radwanska/POL


...maintaining her preferred cloak of invisibility, A-Rad has stayed out of the spotlight in London. As Sharapova has been pushed, and with Serena, Azarenka and Kvitova mixing in the good with the bad, the highest seeded woman not listed on the "Can Win the Title" list has so far maintained her position atop "TQTTF" and might just be slyly eying her first slam SF run. Calling grass her favorite surface, she's only dropped nine games in two matches at SW19. Victoria Azarenka has actually lost fewer (7), but the "quality" level of the Pole's opponents (Rybarikova and Vesnina) is a bit higher. And here I thought The Rad's "Plan" revolved around Paris. Invisibility, indeed.


RISERS:

Tamira Paszek/AUT & Yaroslava Shvedova/KAZ


...Paszek's 1st Round win over Caroline Wozniacki was her third straight over a Top 10 player this grass season, and her two saved match points gave her seven over two matches. Then, rather than flame out after her big opening match, she ground Alize Cornet into little bits of Pastry powder in the 2nd Round. Shvedova continues to prove that a nice stretch of good health would keep her from needing to qualify (RG) or get a wild card (SW19) to get into a slam main draw. A fluke? "Bah!," says Yaroslava. "And The Radwanska is just a figment of some Backspinner's imagination!"


SURPRISES:

Varvara Lepchenko/USA & Camila Giorgi/ITA


...soon-to-be Olympian Lepchenko is backing up her Roland Garros 4th Round result at Wimbledon. Of course, she'll next face the same woman (Kvitova) who ended her Parisian run. Giorgi has a shot to pull off the rare double of taking out the first seed of a slam AND being the "Last Qualifier Standing."


VETERANS:

Nadia Petrova/RUS & Klara Zakopalova/CZE


...xxxxxxxxxxxxxxxxxxxxxxxxxxxxxxxxxxxxxxxxxxxxxxxxxxxxxxxxxxx (

Editor's note:

comments redacted to protect Nadia from the Tennis Gods). Of course, Zakopalova doesn't have the same concerns as her fellow "Veteran" honoree. Hmmm, does that sound familiar? It should -- it's the exact same thing I wrote in this spot for the Roland Garros Early-Round Veterans awardees... and it still applies.


FRESH FACES

Arantxa Rus/NED & Christina McHale/USA


...the lanky Rus (def. Stosur) is getting a reputation as a grand slam giant killer. If she can win two more matches, she might face off with a certain mean-spirited alter-ego for a berth in the semifinals. Poor, girl. McHale's steady improvement continues, even if she DOES sometimes makes things far more difficult for herself than they probably should be.


COMEBACKS:

Mirjana Lucic/CRO & Kim Clijsters/BEL


...before her two wins at this Wimbledon, qualifier Lucic (who ousted Marion Bartoli on Day 4) hadn't posted a main draw win at SW19 since 2000, one year after she'd put together a shocking semifinal run (also as a qualifier). Clijsters, her body still being successfully held together by rubber-bands and Krazy Glue (as of this hour, at least), has made her final Wimbledon a pretty routine experience so far. For her, that's a good thing.


DOWN:

Venus Williams/USA & Caroline Wozniacki/DEN


...Venus -- or that shadow of her that showed up in her only singles match at this Wimbledon -- lost in the 1st Round to Elena Vesnina, her worst SW19 result since her debut there in 1997. Wozniacki, in the typically delusional style that has characterized her comments over the past year, said after Roland Garros that she could win Wimbledon this year. I suppose she was right, if they'd moved the tournament site, and maybe eliminated everyone from the draw except Caro and a few tennis hackers that Piotr managed to pull off the queue outside the All-England Club before everyone took off for the new location. Wozniacki ended up going 0-2 on grass this season, and failed to convert two match points in her 1st Round loss.


"(I'm) too old. Too old to play the game I want to play physically. I've put my body through enough strain and everything. The whole lifestyle, that's what I'm dealing with now. The lifestyle I've had for the last 15, 20 years. It's been great. I wouldn't change a thing."

-

Kim Clijsters, on why she's sticking with her decision to retire for the final time after the U.S. Open




*THE PASSING OF SHIPS?*


1st Rd. - Tamira Paszek d. Caroline Wozniacki
...5-7/7-6/6-4. Wozniacki saved five set points in the 1st, and Paszek saved two match points in the 2nd. In the end, Paszek's more powerful game took down the still-too-passive-even-when-she-tries-to-do-more "attack" of the Dane in 3:12. Six years ago, Justine Henin said Paszek would be a Top 5 player. Six months ago, Wozniacki was one.



FIRST VICTORY:

Samantha Stosur, over Carla Suarez-Navarro. The Aussie was also the first woman to advance in Paris. She didn't last past the 2nd Round in London, though, falling to 21-22 for her career on grass courts.


FIRST SEED OUT:

#16 Flavia Pennetta (lost to countrywoman Camilia Giorgi). Pennetta was also the "First Seed Out" at the Australian Open.


UPSET QUEENS:

The Americans. The Bannerettes continued their recent slam success, with Sloane Stephens, Varvara Lepchenko and Jamie Lee Hampton each knocking off a seeded player, and Stephens and Lepchenko reaching the 3rd Round after having just posted career-best slam results (Round of 16's) in Paris. Meanwhile, Christina McHale, in her first slam as a seeded player, joins the pair in the 3rd Round to match HER best slam result. Suddenly, with or without the Williams Sisters, Mary Joe Fernandez might not have to sweat the building of her Fed Cup roster over the next few seasons.


REVELATION LADIES:

The Netherlands. Both Dutch players from the Netherlands -- 21-year old Arantxa Rus & 20-year old Kiki Bertens -- knocked off seeds, going 3-1 in the first two rounds.


NATION OF POOR SOULS:

The Slovak Republic. Three of the four Slovaks in the main draw had tour singles titles to their names, but all three lost in the 1st Round.


CRASH & BURNER (1r-2r):

Caroline Wozniacki, after being #1 in January, lost in the 1st Round of a slam for the first time since her debut at Roland Garros in '07. Still without a title in '12 after holding or sharing the tour lead in that category the last three years, current world #7 Wozniacki is fortunate that it looks like she'll manage to avoid falling out of the Top 10 following Wimbledon.


ZOMBIE QUEEN CONTENDER (1r-2r):

Tamira Paszek, fresh off coming back from a 6-4/4-0 deficit (SF vs. Bartoli) and 5 MP down (Final vs. Kerber) in Eastbourne, saved two more MP in the 1st Round against Woznaicki


LAST BRIT STANDING:

Heather Watson (in 3rd Rd. vs. The Radwanska... poor, girl)


LAST QUALIFIERS STANDING:

Camila Giorgi & Mirjana Lucic are in the 3rd Rd., while Jana Cepelova has yet to complete her 2nd Rounder


LAST WILD CARD STANDING:

Yaroslava Shvedova is in the 3rd Round, fresh off her RG "Last Qualifier Standing" run to the QF in Paris



*THE PASSING OF AN ERA?*


1st Rd. - Elena Vesnina d. Venus Williams
6-1/6-3. It wasn't even as close as the scoreline, as Venus' five service faults to start the match and long, sad trudge back to the locker room after the match sure resembled an image that looked like "the end." Venus insists it's not the case, saying she's up to the challenge of trying to continue her tennis career in the face of her on-again, off-again Sjogren's symptoms that help to produce the sort of listless efforts she put up against the Russian. But no one would be all that surprised, or lacking in understanding, if Williams never returns to SW19 as a competitor following this summer's Olympics.


"I don't have time to be negative. It doesn't feel good."

-

Venus Williams, after her worst Wimbledon result in 15 years














=DAY 4 NOTES=


...if "Sharapova vs. The Pironkova" were a movie, it'd be an interesting tale that failed because of the lack of a compelling third Act.

The Pironkova DID prove that she could take a punch... with some assistance from Maria. With Sharapova up a set and 3-1 as play resumed in the 2nd Round match today, the Russian started things off with a double-fault. The P got the break and the set went to a tie-break. Again, Sharapova opened with a DF, followed by one from Pironkova. Four of the first five points of the breaker were DF, in fact, with three being given away by Sharapova. Pironkova went up 6-1, and won 7-3 (finally converting her first of eight set points in the first two stanzas) to force a 3rd set.

But the competition ended right there.

Sharapova came out like a woman possessed in the 3rd set. She got a break to start things, then another to go up 3-0. She ended up winning 6-0, squeezing the life out of The Pironkova and whatever drama might have been ultimately found in this match.

...while Sharapova had to put in some extra work on Day 4, the other three "Can Win" list members had much easier days. Victoria Azarenka played the part of "Melbourne Vika" against Romina Orandi, winning 6-2/6-0. Petra Kvitova led Elena Baltacha 6-0/4-0, but couldn't get off the court without reminding every just how fragile her great form can be, as the Brit closed to within 5-4 before the '11 champ served out the 2nd set at 6-4. Earlier in the day, Serena Williams took out Melinda Czink 6-1/6-4, hitting ten aces and not facing a break point the entire match.

...Christina McHale advanced once again. But, again, she had to work for it. She had to fight from behind to finally get to a point where she was serving for the 1st set at 6-5, then saved two break points before claiming the stanza. In the 2nd, she came back from a 4-2 deficit to take another 7-5 set, leading Mathilde Johansson to angrily smash her racket after the completed match point.

Elsewhere, Nadia Petrova completed her suspended match with Timbea Babos. After dropping the 2nd set, she won 9-7 in the 3rd. She now stands one win away from possibly facing off with The Rad. And I'll have to hold off on my Anabel Medina-Garrigues/Anna Smashnova update for at least another day, as AMG's match with Jana Cepelova was the only women's 2nd Rounder not completed. Medina-Garrigues actually had a chance to close things out in straights, but the Slovak qualifier claimed the 2nd set tie break. They resume tomorrow after having split a pair of tie-breaks.

...Doubles Notes: Sara Errani & Roberta Vinci posted their 24th consecutive match win, while 1st Round (in singles) losing Slovaks Dominika Cibulkova and Daniela Hantuchova wiped out Mona Barthel & Angelique Kerber 6-0/6-1.

Three pairs of sisters were in action on Day 4: The Chans (from Taiwan) lost to Nuria Llagostera-Vives & Maria Jose Martinez-Sanchez, while the Williamses took out Vesna Dolonc & Olga Savchuk. Oh, and, in their first grand slam pairing in three years, yes, the Radwanskas (little "t") defeated Shahar Peer & Yanina Wickmayer. Even with today's win, the Polish siblings are still just 5-6 as a team in slam doubles matches... but don't tell The Radwanska that you got that from me.

...of course, I can't end the Day 4 recap without mentioning Rafael Nadal's 2nd Round exit at the hands of Czech Lukas Rosol, who matched (and exceeded) the cranky two-time Wimbledon champ shot-for-shot (with a Rafa-like starting-sprint-to-the-baseline thrown in for good measure) and took out the #2 seed 6-7/6-4/6-4/2-6/6-4 in a sometimes-testy encounter. Rosol had had set points in the 1st, and simply outgunned Nadal in the 5th set, played under the roof. The Czech had three aces and a forehand winner in the final game, smashing his final ace on match point.

Suddenly, the bottom half of the men's draw is up for grabs... and Federer has to be cursing his fate to not be down there himself. There are some great potential stories for a run to the final, including Andy Roddick, Milos Raonic, Brian Baker, Juan Martin del Potro and, yes, even Andy Murray.

Of course, if the Scot made the final, we KNOW who'd win the title. (Altogether now.) "Whoever's playing Murray." So, I guess Nadal's loss just sets up Murray to disappoint the British fans EVEN MORE than usual. Fun.

...LIKES FROM DAY 4:

-- There wasn't nearly as much Hannah Storm on ESPN2 today to complain about.



--

Pippa Middleton -- surely a more talked-about (and seen) visitor to the All-England Club than Prince Charles was yesterday.

...DISLIKES FROM DAY 4:

-- That the first above "Like" probably means we'll see even more of a rested-and-ready (or as close to it as she's capable of being) HS in the following days.

...and, finally, while I'm no longer making pronouncements about Sharapova's slam-winning viability based on how she plays in the first few rounds of a slam, it IS sort of interesting to factor her match with Pironkova into the mix when comparing how her early rounds at this Wimbledon stack up with those in the four slams she's won in her career.

Sharapova lost 13 games in her match with Pironkova alone. In three of her slam wins, she didn't lose that many games COMBINED through her first THREE matches. She dropped eleven games through three rounds of the '04 Wimbledon, nine at the '06 U.S. Open and five at this year's Roland Garros. At the '08 Australian Open, she lost just fifteen in her first three wins.

I'm not saying anything... I'm just saying something.
















**WIMBLEDON "EARLY-ROUND TOP PLAYER" WINNERS**


2002 (Week 1 POW) Venus Williams, USA
2003 (Week 1 POW) Venus Williams, USA
2004 (Week 1 POW) Lindsay Davenport, USA
2005 (Week 1 co-POW) Lindsay Davenport, USA & Maria Sharapova, RUS
2006 Justine Henin-Hardenne, BEL
2007 Amelie Mauresmo, FRA
2008 Serena Williams, USA
2009 Venus Williams, USA
2010 Venus Williams, USA & Serena Williams, USA *
2011 Petra Kvitova, CZE *
2012 Agnieszka Radwanska, POL
--
* - won title



*WIMBLEDON "REVELATION LADIES" NATIONS*


2006 Serbia
2007 France
2008 Russia
2009 Italy (veterans)
2010 Romania
2011 Great Britain
2012 Netherlands



*WIMBLEDON "UPSET QUEENS" NATIONS*


2004 Great Britain
2005 United States
2006 Great Britain
2007 Austria
2008 Russia
2009 Germany
2010 Czech Republic
2011 Russia
2012 United States



*WIMBLEDON "CRASH & BURN" WINNERS*


2008 Maria Sharapova, RUS (2nd Rd.)
2009 Maria Sharapova, RUS (2nd Rd.)
2010 Francesca Schiavone, ITA & Samantha Stosur, AUS [both RG finalists]
2011 Jelena Jankovic, SRB (1st Rd.)
2012 Caroline Wozniacki, DEN (1st Rd.)



*WIMBLEDON "LAST BRIT STANDING"*


2008 Elena Baltacha & Anne Keothavong (2nd Rd.)
2009 Elena Baltacha (2nd Rd.)
2010 Heather Watson (GBR 0-6 in 1st Rd., Watson last to lose)
2011 Elena Baltacha, Anne Keothavong & Laura Robson (2nd Rd.)
2012 Heather Watson (in 3rd Rd.)



*WOMEN'S OVERALL WON/LOST - BY NATION*




[through 2nd Rd., w/ remaining players]


1-5 - Australia
2-1 - Austria (Paszek)
3-1 - Belarus (Azarenka)
4-0 - Belgium (Clijsters,Wickmayer)
1-1 - Bulgaria
1-2 - Canada
5-1 - China (Peng,Zheng)
2-1 - Croatia (Lucic)
7-8 - Czech Republic (Kvitova,Zakopalova)
0-1 - Denmark
4-7 - France
1-1 - Georgia
6-2 - Germany (Goerges,Kerber,Lisicki)
4-5 - Great Britain (Watson)
0-1 - Greece
2-3 - Hungary
0-1 - Israel
8-4 - Italy (Errani,Giorgi,Schiavone,Vinci)
1-3 - Japan
3-2 - Kazakhstan (Shvedova)
0-1 - Luxembourg
3-1 - Netherlands (Rus)
1-1 - New Zealand
2-2 - Poland (A.Radwanska)
2-5 - Romania (Cirstea)
11-7 - Russia (Kirilenko,Petrova,Sharapova,Zvonareva)
3-3 - Serbia (Ivanovic)
1-3 - Slovak Republic *
0-1 - Slovenia
0-1 - South Africa
3-5 - Spain *
0-2 - Sweden
1-1 - Switzerland
2-1 - Taiwan (Hsieh)
0-1 - Thailand
2-3 - Ukraine
9-6 - United States (Lepchenko,McHale,Stephens,S.Williams)
0-1 - Uzbekistan
--
* - NOTE: A.Medina-Garrigues/ESP vs. Jana Cepelova/SVK to complete 2nd Rd. match



*SELECTED 2012 SLAM MATCH RECORDS*


15-1...Maria Sharapova *
12-1...Victoria Azarenka *
12-2...Petra Kvitova *
12-2...Sara Errani *
8-2...Agnieszka Radwanska *
8-2...Angelique Kerber *
7-1...Kim Clijsters *
6-3...Caroline Wozniacki
5-2...Serena Williams *
--
* - still alive in draw
















TOP QUALIFIER:

Sandra Zaniewska/POL




TOP EARLY-ROUND (1r-2r):

#3 Agnieszka Radwanska/POL




TOP MIDDLE-ROUND (3r-QF):

xx


TOP LATE-ROUND (SF-F):

xx


TOP QUALIFYING MATCH:

Q3: #12q Mirjana Lucic/CRO d. #24 Bibiane Schoofs/NED 7-5/6-4




TOP EARLY-RD. MATCH (1r-2r):

1st Rd. - Tamira Paszek/AUT d. #7 Caroline Wozniacki/DEN 5-7/7-6/6-4




TOP MIDDLE-RD. MATCH (3r-QF):

xx


TOP LATE-RD. MATCH (SF-F/Jr.):

xx


TOP UNDER-THE-ROOF MATCH:

Nominee: 1st Rd. - Paszek d. Wozniacki


=============================




FIRST WINNER:

Samantha Stosur/AUS (def. C.Suarez-Navarro/ESP)




FIRST SEED OUT:

#16 Flavia Pennetta/ITA (lost to C.Giorgi/ITA




UPSET QUEENS:

United States




REVELATION LADIES:

Netherlands




NATION OF POOR SOULS:

Slovak Republic (1-3 in 1st Rd.; 3 players w/ WTA titles lost)




LAST QUALIFIER STANDING:

C.Giorgi/ITA & M.Lucic/CRO in 3rd Rd.


LAST WILD CARD STANDING:

Yaroslava Shvedova/KAZ (in 3rd Rd.)




LAST BRIT STANDING:

Heather Watson/GBR (in 3rd Rd.)




IT:

xx


Ms.OPPORTUNITY:

xx


COMEBACK PLAYER:

Nominee: M.Lucic/CRO (first main draw Wimbledon win since '00; in 3rd Rd.; '99 semifinalist)


CRASH & BURN:

#7 Caroline Wozniacki/DEN (lost 1st Rd. to T.Paszek/AUT, worst slam result since debuted at '07 RG)




ZOMBIE QUEEN:

Nominee: T.Paszek/AUT (down 2 MP vs. C.Wozniacki/DEN in 1st Rd.; after down 6-4/4-0 in Eastbourne SF and 5 MP in Eastbourne Final)


DOUBLES STAR

xx


JUNIOR BREAKOUT:

xx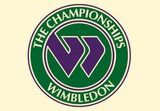 All for Day 4. More tomorrow.