Federer the Flirt
If we didn't already know it after Saturday's Ladies' final in which a 30-year old Serena Williams picked up her first slam title in two years, Sunday's Gentlemen's championship Wimbledon surely made it crystal clear --
it's hard to keep a champion down.
And Roger Federer is nothing if not a GREAT champion.


In the 2012 Wimbledon final, Federer, 30, arrived, once again, ready to flirt with his longtime friend -- history. Oh, he's been down this road before. Many times, in fact, and quite often at the All-England Club, too. But this time it was different. While it was no "surprise" that he was playing in his record 24th slam singles final, after so many past seasons in which Federer was expected to win "at least" two slams in a calendar year, it was no longer a "given" that he'd ever be in another of these matches at all. Not anymore. Even at this Wimbledon, he had to overcome a two set to none deficit to win one match, and battle through a back injury serious enough that he was forced to call for an on-court trainer for the first time in years.

Tennis and 30-year old bodies subjected to at least two decades of the wear and tear that the sport requires simply don't have good days EVERY day. Or weeks, for that matter.

Still, while it'd been two and a half years since Federer won his sixteenth slam crown (and three since he won at Wimbledon), it always seemed a stretch when the critics of the "aging" master insisted that he'd NEVER win another slam. Not, they said, in an ATP "dominated" by Djokovic and Nadal (who'd combined to take the last nine slams, second to only Federer and Nadal's eleven-slam run) in a way not dissimilar to how Nadal and Federer ruled the courts a few years ago. But, in reality, there was ALWAYS that chance, largely because no matter the state of Federer's game at various junctures over the past two years, he was always THERE. His streak of consecutive slam quarterfinals stands at 33, even if he had only reached one final in his previous nine majors coming into this Wimbledon. That Federer would get this opportunity at the All-England Club, too, was no head-scratcher. In the back stretch of his career, as it was when he first signaled his arrival as THE force in the men's game a decade ago, the grass plays host to his most memorable moments.

He came into today's match looking to make even more history. A win would tie him with Pete Sampras (and early-era star William Renshaw) with seven Gentlemen's singles crowns, the most in Wimbledon's storied annals. Even more remarkably, a month after Djokovic failed to complete his "NoleSlam" (four straight slam titles, something even Roger never did) in Paris, Federer was poised to steal away with the Serb's #1 ranking. Federer lost the ranking following the '09 Wimbledon, and it has appeared ever since as if he'd never get it back, fating him to forever be one week short of matching Sampras' mark of 286 weeks in the top spot.

But while such flirting with historic marks has been commonplace for Federer when he's reached slam finals in the past, his style and grace has mostly shielded him from facing someone who would decidedly be the crowd favorite. Even if another player was "a favorite son" -- like, say, Andre Agassi or Andy Roddick at the U.S. Open, both Federer opponents in a final there -- the respect afforded Federer was always enough to override it in the end. He was just so good, how could you root AGAINST him? There was nothing any other player -- or fan -- could do but marvel.

But what about in this final? After all, Federer was going up against Scotland's Andy Murray, the first British male to reach the final in 74 years, looking to become the first home nation men's champion since Fred Perry in 1936. Well, there was no soccer stadium-like (or Davis Cup, for that matter) atmosphere on Centre Court on this day. Respect was expected, as well as it was given. But let's not just erase the fact that the CC crowd seemed to be rooting for Federer in the semifinals against Djokovic just a few days before... and the sense at the time, at least from my perspective, was that the cheers weren't as much because of the admiration for an "underdog" Federer against the world #1 and defending champ, but because the British fans thought Murray might have a better chance in the final against Roger than the recently slam-dominating Serb. Even if no one admitted it, you know the seed was planted in their psyche: this might be Murray's big chance. Federer probably realized that, too. If so, it didn't likely help Murray much.

Federer had already beaten Murray in two previous slam finals, not allowing him a set in matches that Roger thoroughly commanded from start to finish. His dominance even brought the Scot to tears in Melbourne a few years ago in the post-match ceremony. At the time, Federer comforted him, telling him he'd win a slam someday. He was sure of it. Truthfully, though, Murray hasn't progressed all that much over the years. A great athlete with incredible speed, Murray has always relied a bit TOO much on those things. Much like recent women's #1 Caroline Wozniacki, Murray has often preferred to drag out points rather than take control of them when it mattered. During regular tour matches, he'd compete with and defeat the likes of Roger, Rafa and Novak, but in the slams, with best-of-five matches replacing best-of-threes, he's always come up short... usually whining all the way to the bitter end about something or other, that is, when he wasn't yelling at his current coach and generally lugging his slumping body and spirit across the finish line in anything but first place. All that was supposed to change when Murray brought in no-nonsense Ivan Lendl as his coach. The Scot wouldn't dare treat the intimidating eight-time slam champ the way he's treated those around him in the past. And, to his credit (or, rightly, Lendl's), Murray hasn't, either.

For most of 2012, though, the results of the pairing haven't been very good.

But once Nadal was upset in the first week of this Wimbledon, opening the bottom half of the draw for a Murray run to the final, SOMETHING inside the Scot seemed to change. For once, rather than buckle under the pressure of the hopes of a nation resting on his shoulders, he seemed to embrace it. Even thrive under its influence. Suddenly, he had fortitude. Andy Murray. Imagine that. Granted, he never had to face either Djokovic or Nadal to reach his first Wimbledon final, but he'd faced down important situations against David Ferrer and Jo-Wilfried Tsonga along the way, and seemed all the better for the confidence it'd given him. For a few brief instances, Murray even looked like he might actually be able to forever remove dead guy Fred Perry from the discussion of CURRENT British men's tennis by the end of this Wimbledon.

But in this final, even after a quick start, it just wasn't going to happen. Not on Centre Court. Not if Federer could help it. And, as it turned out, he could. No matter how much Princess Kate and her sister Pippa, sitting in the front row of the Royal Box, and the rest of Great Britain might have wished it, any history that was to be made on Sunday was going to be made by Federer. (Truthfully, though, we ARE talking about Murray... was anyone REALLY expecting him to win?) Not that Murray didn't have his chances. Ultimately, each set of the final turned on the twists, turns and falls of just a single game in each stanza.

In the 1st set, Murray opened strong, breaking Federer in the first game. His advantage only lasted a few games, as he was broken back for 2-2, but the Scot was decidedly aggressive and fired up about the opportunity before him. And it showed in his play, from his will to his willingness to fire forehands rather than simply bide his time. In game #8, Federer had two shots to break Murray's serve, but failed on both as Murray held for 4-4 when Federer netted a second serve return. Moments later, Federer's inability to secure the break came back to haunt him. It was a game characterized by a Murray shot up the middle of the court that nearly took out Federer, grazing his back rather than clocking him in the head because of the Swiss star's great reflexes. It wasn't a purposeful shot, but it signaled that the Scot wasn't looking to back down in the face of the six-time champ. Murray seized the moment and broke for a 5-4 lead, then held to serve out the set at 6-4.

In the 2nd, it was again the ninth game that was key. A wide Federer shot gave Murray a break point, but he fired a ball long. Federer saved a second break point with an overhead and held for 5-4. Crisis averted, later at 6-5, Federer put away a volley to break Murray and take the set 7-5, knotting the match. In the 3rd, after a rain delay and the closing of the roof in the third game, it was game #6 that told the tale of the set. Serving down 3-2, Murray had a hard time keeping his feet, perhaps because of the newly-slippery surface that resulted from the increased humidity created by the roof's closing. In all, he fell three times. Most notably, at the start of the game and near the end of the 20-minute, 26-point marathon. On Murray's final fall at the net, Federer lobbed over him to get a break point. After stringing Murray side-to-side along the baseline, Federer finally put away the break for a 4-2 advantage. He served out the set at 6-3, taking the lead in the match.

As the 4th set wore on, the "new" Murray began to look more and more like the "old" Murray. Whether he was or not, he appeared tired, and the defeated look on Murray's face as he dragged himself around the court hardly presented the vision of a soon-to-be grand slam champion. Still, he had chances. Murray held break point in game #2, but couldn't convert. Federer, though, broke for a 3-2 lead. Game #6 proved to be the Scot's final stand. He fired a forehand long that could have given him two break points. Instead, Federer held for 4-2. Serving for the match at 5-4, Federer looked to complete his seventeenth successful slam mission without having to face only his second break point since the closing of the roof. And that's just what he did. He quickly grabbed a 40/15 lead and, two points later, Murray's long passing shot ended things. Federer, a 4-6/7-5/6-3/6-4 winner, fell to grass and celebrated his latest grand accomplishment.




While Murray falls to 0-4 in slam finals, he still emerges from this Wimbledon better than he was before. Lendl, too, lost his first four slam finals before winning eight major titles over the next seven years. Don't think that little fact won't be used as a motivational tool by Lendl, either. For the first time EVER, the Scot actually resembles a player who COULD win a slam one day. Even I have to be at least a little impressed by a player who fires a ball directly at the head of the Greatest Player Ever... on Centre Court Wimbledon!?!?! But looks can be deceiving. Remember, now expectations are going to be even higher, and he won't be able to garner sympathy with post-match tears many more times (after today, he's done it twice now, and I think that's the limit). His upcoming performances back on the lawns for the Olympics, then the U.S. Open (and even next year's Australian Open) are going to be key things to watch when it comes to figuring out if what Murray did over the last two weeks is going to stick with him, or whether he'll just resume being another in a long line of British tennis teases.

Meanwhile, Federer and Sampras are becoming ridiculously entangled in history... and Federer still has time on his side. The two best grass court players of the last two decades only played once in an official ATP event. Naturally, it was at the All-England Club. In the 2001 Round of 16, a 19-year old Federer upset Sampras, a month from turning 30, in a five-setter than ended the other seven-time champ's 31-match SW19 winning streak. At the time, the whispers were that it might be a prophetic match, for Federer was considered the "one most likely" to become the next top player in the game, but he was still two years away from winning his first slam. Ah, little did we know... or Pete, either. Since that match, Sampras has seen Federer pass him on the all-time slam title list, supplant him in the mind of some as the "best" grasscourt player ever, and now he has to share his Wimbledon title mark with him and, in a week, will be losing his weeks-at-#1 mark, too. That last one has to sting, for Sampras, like everyone else, probably thought it was "safe" from Roger's clutches after the rise of Nadal and Djokovic. But, with his old/new position atop the rankings and as the reigning Wimbledon king, it's once again time to wonder just how much MORE Federer can accomplish before he's through.

Rarely does a player know when the last big win really IS the last big win. Well, unless, like Sampras, they decide to make their final triumph their final match of a brilliant career, as the American did after claiming the '02 U.S. Open after many had said his slam-winning days were over... though even Pistol Pete had a full year of inactivity behind him before he made his retirement "official." But Federer's not going anywhere (his twin daughters will get to watch their father play for a few more years). He still needs a Medal to join Agassi and Steffi Graf as the only players with a "career six-pack" of the most prestigious singles crowns -- all four slams, a season-ending championship and Olympic singles Gold. Naturally, he'll be back in London later this month trying to get it. He's already got an Olympic doubles Gold, so he'd be looking to make it a set. After that, who knows what awaits for a player now righfully thinking he might be able to add still more layers of greatness to quite possibly already the best career numbers the men's game has ever seen.

As Serena agreed to yesterday, 30 IS "the new 20." Hmmm, speaking of twenty. How many more slam titles does Federer need to knock down THAT number. [Answer: three]

Ah, Roger and history... STILL fast friends. Forever.












=DAY 13 NOTES=
...geez, was The Radwanska mad at me today or what?

As the men's final was nearing its end, it was storming like all get out outside Backspin HQ. Thunder. Lightning. All that jazz. As Federer inched toward match point, he finally got it and fell on his back and -- POOF! There went Backspin HQ's video feed. Not long afterward, the power went with it. Then it stormed some more. Then it hailed. Then the power came back, went out again, and came back. As I'm typing this, I can hear the thunder in the background once again.

All right, Mighty Radwanska... I kneel before your greatness. Who do I need to sacrifice to make things right?

...yesterday, Eugenie Bouchard became the first Canadian junior to win a slam singles crown. Today, Felip Peliwo became the second, defeating top seed and defending SW19 Boys champ Luke Saville in the final, 7-5/6-4. Peliwo lost to Saville in the AO junior final in January, and also lost in the Roland Garros Boys final. Apparently, he took that loss quite hard, so this was a great rebound for him.

Bouchard returned today to win the Girls Doubles with Taylor Townsend, making it two singles/doubles sweeps in the three Girls slam competitions in 2012 (Townsend won both in Melbourne). Bouchard defended her 2011 Wimbledon Girls Doubles title, which she won with another Bannerette, Grace Min.

The Boys Doubles final was won by Aussies Andrew Harris & Nick Kyrgios; while Americans Lisa Raymond & Mike Bryan won the Mixed Doubles.

Federer's win prevented the possbility of the "old line," tennis nations -- the U.S., Australia, Great Britain and Canada -- holding a piece of every women's, men's and junior title at a slam for the first time since the '84 Wimbledon. So, once again, Murray -- 0-4 in slam finals -- didn't pull his weight in the end. Come on -- how could I resist that?

...Aniek van Koot & Jiske Griffieon took the Wheelchair Doubles final over Brits Lucy Shuker & Jordanne Whiley. Esther Vergeer & Marjolein Buis, who lost to countrywomen van Koot & Griffieon in the semis, won a consolation match to finish 3rd in the tournament.

...in ITF news, Johanna Larsson (SWE) is the "Player of the Week." She won a $100K challenger in Biella, Italy, defeating Anna Tatishvili in the final. She also notched victories over Alexandra Cadantu and Romina Oprandi. In the Denver $50K, reigning NCAA singles champion Nicole Gibbs qualified and won the title, defeating Julie Coin in the final. Also, RG junior champion Annika Beck defeated Anastasija Sevastova to win the $50K Versmold event, while Luksika Kumkhum took out Nungnadda Wannasuk (LOVE the names!) in a $10K in Pattaya.

In another interesting result in a $25K in Middelburg, Netherlands, Aravane Rezai actually showed some life. She reached the final... but lost to Kirsten Flipkens, 6-1/6-0. Apparently, she was fighting an illness. If not, I'm sure she was sick when the match was over.


STANFORD, CALIFORNIA (Premier $740K/hard outdoor)
11 Final: S.Williams d. Bartoli
11 Doubles Champions: Azarenka/Kirilenko
12 Top Seeds: S.Williams/Bartoli
=============================


=SF=


#1 S.Williams d. #3 Cibulkova
Stephens d. #4 Jankovic


=FINAL=


#1 S.Williams d. Stephens

...a quick turnaround, but there's no real reason why not.



PALERMO, ITALY (Int'l $220K/red clay outdoor)
11 Final: Medina-Garrigues d. Hercog
11 Doubles Champions: Errani/Vinci
12 Top Seeds: Errani/Vinci
=============================


=SF=


#1 Errani d. #4 Medina-Garrigues
#2 Vinci d. Soler-Espinosa


=FINAL=


#1 Errani d. #2 Vinci

...Errani & Vinci, still with a 27-match clay court streak, will probably be in the doubles final. Why not the singles, too?



...and, finally, the "Daily Backspin: SW19 Edition" is over for 2012. The Grass Court (2Q.2) Awards arrive this week, along with another entry in the "MVP List" series. After that, before everyone comes back to the All-England Club at the end of the month, I'll post a three-part Olympic series, including an updated "Best Olympic Tennis Moments" list, a new Olympic quiz and a Time Capsule dealing with Justine Henin's miraculous run to the Gold Medal at the Athens Games in 2004.














*WOMEN'S SINGLES FINAL*
#6 Serena Williams/USA def. #3 Agnieszka Radwanska/POL 6-1/5-7/6-2
*MEN'S SINGLES FINAL*
#3 Roger Federer/SUI def. #4 Andy Murray/GBR 4-6/7-5/6-3/6-4
*WOMEN'S DOUBLES FINAL*
Williams/Williams (USA/USA) def. #6 Hlavackova/Hradecka (CZE/CZE) 7-5/6-4
*MEN'S DOUBLES FINAL*
(WC) Marray/Nielsen (GBR/DEN) def. #5 Lindstedt/Tecau (SWE/ROU) 4-6/6-4/7-6/6-7/6-3
*MIXED DOUBLES FINAL*
#2 Raymond/M.Bryan (USA/USA) def. #4 Vesnina/Paes (RUS/IND) 6-3/5-7/6-4
*GIRLS SINGLES FINAL*
#5 Eugenie Bouchard/CAN def. #3 Elina Svitolina/UKR 6-2/6-2
*BOYS SINGLES FINAL*
#4 Filip Peliwo/CAN def. #1 Luke Saville/AUS 7-5/6-4
*GIRLS DOUBLES FINAL*
#1 Bouchard/Townsend (CAN/USA) def. #7 Bencic/Konjuh (SUI/CRO) 6-4/6-3
*BOYS DOUBLES FINAL*
#4 Harris/Kyrgios (AUS/AUS) def. Donati/Licciardi (ITA/ITA) 6-2/6-4
*WOMEN'S WC DOUBLES FINAL*
Griffioen/Van Koot (NED/NED) def. Shuker/Whiley (GBR/GBR) 6-1/6-2
*MEN'S WC DOUBLES FINAL*
Egberink/Jeremiasz (NED/FRA) def. #1 Ammerlaan/Vink (NED/NED) 6-4/6-2














*ALL-TIME MEN'S SLAM TITLES*


17...ROGER FEDERER
14...Pete Sampras
12...Roy Emerson
11...Bjorn Borg
11...Rod Laver
11...Rafael Nadal



*ALL-TIME WIMBLEDON MEN'S TITLES*


7...ROGER FEDERER
7...William Renshaw
7...Pete Sampras
5...Bjorn Borg
5...Laurence Doherty



*RECENT WIMBLEDON MEN'S CHAMPIONS*


2003 Roger Federer, SUI
2004 Roger Federer, SUI
2005 Roger Federer, SUI
2006 Roger Federer, SUI
2007 Roger Federer, SUI
2008 Rafael Nadal, ESP
2009 Roger Federer, SUI
2010 Rafael Nadal, ESP
2011 Novak Djokovic, SRB
2012 Roger Federer, SUI



*WEEKS AT ATP #1*


286...ROGER FEDERER * (as of July 9)
286...Pete Sampras
270...Ivan Lendl
268...Jimmy Connors
170...John McEnroe
109...Bjorn Borg
102...Rafael Nadal *
101...Andre Agassi
--
* - active



*WIMBLEDON BOYS CHAMPIONS - since 1998*


1998 Roger Federer, SUI
1999 Jurgen Melzer, AUT
2000 Nicolas Mahut, FRA
2001 Roman Valent, SUI
2002 Todd Reid, AUS
2003 Florin Mergea, ROU
2004 Gael Monfils, FRA
2005 Jeremy Chardy, FRA
2006 Thiemo de Bakker, NED
2007 Donald Young, USA
2008 Grigor Dimitrov, BUL
2009 Andrey Kuznetsov, RUS
2010 Marton Fucsovics, HUN
2011 Luke Saville, AUS
2012 Filip Peliwo, CAN



*WIMBLEDON "DOUBLES STAR" WINNERS*


2006 Yan Zi & Zheng Jie, CHN
2007 Cara Black, ZIM
2008 Samantha Stosur, AUS
2009 Serena & Venus Williams, USA
2010 Vania King & Yaroslava Shvedova, USA/KAZ
2011 Kveta Peschke, CZE
2012 Lisa Raymond, USA



*RECENT WIMBLEDON MIXED DOUBLES CHAMPS*


2006 Andy Ram & Vera Zvonareva, ISR/RUS
2007 Jamie Murray & Jelena Jankovic, GBR/SRB
2008 Bob Bryan & Samantha Stosur, USA/AUS
2009 Mark Knowles & Anna-Lena Groenefeld, BAH/GER
2010 Leander Paes & Cara Black, IND/ZIM
2011 Jurgen Melzer & Iveta Benesova, AUT/CZE
2012 Mike Bryan & Lisa Raymond, USA/USA



*RECENT WIMBLEDON GIRLS DOUBLES CHAMPS*


2001 Gisela Dulko & Ashley Harkleroad, ARG/USA
2002 Elke Clijsters & Barbora Strycova, BEL/CZE
2003 Alisa Kleybanova & Sania Mirza, RUS/IND
2004 Victoria Azarenka & Volha Havartsova, BLR/BLR
2005 Victoria Azarenka & Agnes Szavay, BLR/HUN
2006 Alisa Kleybanova & Anastasia Pavlyuchenkova, RUS/RUS
2007 Anastasia Pavlychenkova & Urszula Radwanska, RUS/POL
2008 Polona Hercog & Jessica Moore, SLO/AUS
2009 Noppawan Lertcheewakarn & Sally Peers, THA/AUS
2010 Timea Babos & Sloane Stephens, HUN/USA
2011 Eugenie Bouchard & Grace Min, CAN/USA
2012 Eugenie Bouchard & Taylor Townsend, CAN/USA



*WOMEN'S DOUBLES/MIXED SLAMS - ACTIVE*


15...Serena Williams (13/2)
15...Venus Williams (13/2)
11...LISA RAYMOND (6/5)
10...Cara Black (5/5)
7...Liezel Huber (5/2)
6...Katarina Srebotnik (1/5)
4...Samantha Stosur (2/2)
4...Vera Zvonareva (2/2)
4...Daniela Hantuchova (0/4)



*SLAM WOMEN'S DOUBLES TITLES - TEAMS*


20...Martina Navratilova & Pam Shriver
20...Louise Brough & Margaret Osborne
14...Gigi Fernandez & Natasha Zvereva
13...SERENA WILLIAMS & VENUS WILLIAMS



*U.S. OPEN SERIES WINNERS*


2004 Lindsay Davenport, USA
2005 Kim Clijsters, BEL *
2006 Ana Ivanovic, SRB
2007 Maria Sharapova, RUS
2008 Dinara Safina, RUS
2009 Elena Dementieva, RUS
2010 Caroline Wozniacki, DEN
2011 Serena Williams, USA
--
* - also won U.S. Open title













TOP QUALIFIER:
Sandra Zaniewska/POL
TOP EARLY-ROUND (1r-2r):
#3 Agnieszka Radwanska/POL
TOP MIDDLE-ROUND (3r-QF):
#2 Victoria Azarenka/BLR
TOP LATE-ROUND (SF-F):
#6 Serena Williams/USA
TOP QUALIFYING MATCH:
Q3: #12q Mirjana Lucic/CRO d. #24 Bibiane Schoofs/NED 7-5/6-4
TOP EARLY-RD. MATCH (1r-2r):
1st Rd. - Tamira Paszek/AUT d. #7 Caroline Wozniacki/DEN 5-7/7-6/6-4
TOP MIDDLE-RD. MATCH (3r-QF):
3rd Rd. - #6 Serena Williams/USA def. #25 Zheng Jie/CHN 6-7/6-2/9-7
TOP LATE-RD. MATCH (SF-F/Jr.):
#6 Serena Williams/USA def. #2 Victoria Azarenka/BLR 6-3/7-6(6)
TOP UNDER-THE-ROOF MATCH:
1st Rd. - Tamira Paszek/AUT d. #7 Caroline Wozniacki/DEN 5-7/7-6/6-4
=============================
FIRST WINNER:
Samantha Stosur/AUS (def. C.Suarez-Navarro/ESP)
FIRST SEED OUT:
#16 Flavia Pennetta/ITA (lost to C.Giorgi/ITA
UPSET QUEENS:
United States
REVELATION LADIES:
Netherlands
NATION OF POOR SOULS:
Slovak Republic (1-3 in 1st Rd.; 3 players w/ WTA titles lost)
LAST QUALIFIER STANDING:
Camila Giorgi/ITA (4th Rd.)
LAST WILD CARD STANDING:
Yaroslava Shvedova/KAZ (4th Rd.)
LAST BRIT STANDING:
Heather Watson/GBR (3rd Rd.)
IT (ALTER EGO):
"The Radwanska"
Ms.OPPORTUNITY:
Agnieszka Radwanska/POL
COMEBACK PLAYER:
Mirjana Lucic/CRO (first main draw Wimbledon win since '00; reaches 3rd Rd.; '99 semifinalist)
CRASH & BURN:
#7 Caroline Wozniacki/DEN (lost 1st Rd. to T.Paszek/AUT, worst slam result since debuted at '07 RG)
ZOMBIE QUEEN:
Tamira Paszek/AUT (down 2 MP vs. C.Wozniacki/DEN in 1st Rd.; after down 6-4/4-0 in Eastbourne SF and 5 MP in Eastbourne Final; Y.Wickmayer/BEL served for match in 3rd Rd.)
DOUBLES STAR
Lisa Raymond/USA
JUNIOR BREAKOUT:
Eugenie Bouchard/CAN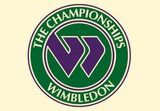 All for now. Grass Court Awards & another MVP List entry next.