W.8- Down to the Wire
On a day when the 2012 Wimbledon semifinalists were to be determined, four women had to search for and find their very best in the closing moments of all four matches in order to advance...
not to mention outrun and outlast the rain.


S.Williams def. Kvitova 6-3/7-5

...the day's marquee QF match-up was easily the meeting of four-time Wimbledon champ Serena Williams and 2011 winner Petra Kvitova. From the start, it was obvious that Williams had her best game face on, and with it came her powerful serve and the best court movement she's had so far at this event. That Serena was so ready -- in feet, face and focus -- is in many ways, I think, a sign of the respect she had for Kvitova's abilities. Williams said before the match that she'd been wanting to play the Czech, as she obviously saw playing her as something of a challenge, and Kvitova herself as a challenger to Serena's decade-long position of power at SW19. And we know how Serena has always responded to such challenges.

Even if the match WAS technically played indoors, where Kvitova has thrived in recent seasons, that Williams came to Centre Court so determined was not a good thing for the defending champ.

Williams took the 1st set 6-3, claiming 19-of-24 service points in the set. In the 2nd, Kvitova did a good job just keeping up with Serena. The Czech cleaned up her sometimes error-prone game and didn't go on any long jags of giving away a string of points with shots flying every which way imaginable. Kvitova held in a two-deuce game for 4-3, then again for 5-4 after coming back from a love/40 deficit.

But Williams' served was just too solid.

On ESPN, Chris Evert noted during the match that Kvitova played well on big points. She was right, but Kvitova was much better at it last season than she has been in 2012. The Czech has yet to reach a final this season precisely because of her inability to convert big break points in matches against Maria Sharapova. Even at this Wimbledon, she barely escaped a challenge from Francesca Schiavone after going 0-for-10 in BP attempts in the opening set. Against Williams in this QF, it was obvious going in that Kvitova wouldn't get many chances on Serena's serve, so she HAD to take advantage of the few that she did get. And, although she went eighteen games deep into the match without having a break point, she DID get that chance... but only one.

In Game #10 of the 2nd set, Kvitova went up 30/15 on Serena's serve, but saw Williams get to 30/30 with big serves. Still, Kvitova got her first (and only) break point of the match -- a set point -- a few moments later. But, again, Serena pulled out her big serve and held for 5-5, ending the game with a virtual face-to-face volley battle at the net, with Williams firing a shot directly at an unmoving Kvitova in the middle of the court. Kvitova reflexively blocked back the shot, which Serena put into the open court to hold serve. Then, of course, she put up her hand to apologize for hitting the ball directly at Kvitova... even though that WAS the correct play, and I always sort of laugh whenever a player apologizes for making a good decision. But, of course, since THIS Czech wasn't named Tomas, there wasn't going to be any whining and crying about the matter when it was all over. So it was just a point, abeit the most important one of the match.

Kvitova's only open door back into the contest was closed right there. In the next game, Kvitova went up 30/love on serve, but Serena battled back to get a break point. When Kvitova netted her shot off a Williams miss-hit, Serena got the break for 6-5. In the next game, Kvitova finally successfully employed a slice backhand (Evert had been calling for it all day), but it was too late. Williams fired an ace to get to match point, then Kvitova couldn't get back another big serve on the match's final point.

While the Czech goes off in search of the big point prowess that powered her to this title a year ago (could she have it back by the time she returns to SW19 later this month, perhaps for a rematch with Serena for a medal?), Williams next turns to Victoria Azarenka in the semifinals. Azarenka has challenged Williams in a slam setting before, but has never been able to actually get over that particular hump. But the question there might not be about Azarenka's ability, but whether Serena will CONTINUE to get better at this Wimbledon, or whether the "proven" challenge of Kvitova's grass court game caused Williams to peak for THIS match. If it's the former, Serena might have to make some room in her trophy case for another Venus Rosewater plate replica. If it's the latter, the best match of this Wimbledon might still be yet to come.

Kerber def. Lisicki 6-3/6-7(7)/7-5

...in Day 8's all-German QF, Angelique Kerber, undefeated in her career against Sabine Lisicki, seemed to be the steadier player. Up a set and 3-0, she was well on her way to a follow-up slam SF after her (then)-surprising Final Four run at last year's U.S. Open. Kerber got to match point, and then her steadiness just about jumped off a cliff. Just two weeks after blowing five match points in the Eastbourne final against Tamria Paszek, Kerber failed to convert two match points as Lisicki forced a tie-break. There, the '11 Wimbledon semifinalist saved a third match point. On Lisicki's second set point at 8-7, Kerber stopped play in a rally to challenge a deep Lisicki shot that had been called in at the baseline. When the replay showed that the ball had indeed hit the line, an unhappy Kerber realized she'd just given away the set.

As Kerber seemed to be slip-sliding her way out of the match, she got crankier and crankier. Gesturing to the friends box, yelling at the people there, and generally showing some pretty poor body language. She looked like she might be about to be taken down by Eastbourne for a second time. Twice Kerber went up a break in the 3rd, only to immediately lose the advantage. Lisicki got a break for 5-3 thanks to a Kerber double-fault, and served for the match. But that was when Kerber steadied herself again, while Lisicki wobbled. Lisicki quickly went down love/40 on serve and was broken. After a reversed line called prevented Lisicki from going up 30/love, Kerber held for 5-5, then broke Lisicki again for 6-5. Kerber then went up 40/love on her own serve. After failing to convert MP #4, she finally won on #5 when a Lisicki shot went wide.

No German has reached a women's slam singles final since Steffi Graf in 1999. But Kerber is one match away from becoming the first. Of course, she'll have to contend with something far less mortal than her Hall of Fame countrywoman in the semifinals.

Azarenka def. Paszek 6-3/7-6(4)

...in this rematch of a 2011 Wimbledon QF what was scheduled to be the last 2012 QF of the day (it didn't turn out to be), Tamira Paszek didn't play poorly. But, for the most part, she was forced to contend with Melbourne Vika. Azarenka, dressed in the less-than-fashion-conscious tights-under-dress combo that oddly works for her (Vika's like the anti-Sharapova when it comes to on-court fashion), the Aussie Open strut was back. So were the fist pumps, celebratory scowls and great serving. Especially the serving. Through her first three service games, Azarenka won twelve of twelve points. She ended up losing only one point on serve in the 1st set, which she won 6-3. Up 4-4, 40/love on Paszek's serve in the 2nd, it looked as if Azarenka was going to make quick work of the Austrian Zombie Queen. She served for the match at 5-4.

But then Paszek lived up to her ZQ honors. Again.

As Azarenka's service toss started to waver, her had-been-dominating shot wavered with it. Paszek got her first break point of the match. After saving it, Azarenka hit a double-fault on BP #2. After comeback wins in Eastbourne over Marion Bartoli and Kerber, then in SW19 over Caroline Wozniacki and Yanina Wickmayer, Paszek was suddenly lethal again. She broke Azarenka when she served for the match a second time at 6-5, forcing a tie-break. It was there that Vika got her groove back. Azarenka went up 6-3 and, after Paszek saved a match point with a backhand winner, the Belarusian put away the match when the Austrian sailed a shot long.

Even with Serena looking as focused as she did today, Azarenka, channeling her early-season self yet again, still looked potentially capable of beating her in the SF for most of this match. The way she stumbled down the stretch in the 2nd set, though, even while she managed to pull it back, is enough to instill a little doubt into the equation from this vantage point.

If it did from Vika's POV, as well, then she's a sitting duck for Williams in the semifinals. If she can forget about those last few service games, though, and enter the match with Serena with her confidence at the level it was when she started this QF match, then she's got a real chance. Not just to reclaim the #1 ranking, but to win her second slam of 2012.

A.Radwanska def. Kirilenko 7-5/4-6/7-5

...naturally, The Radwanska's ultimately successful defeat of a DIFFERENT Russian named Maria was the most drawn-out affair of the day. One of the first women's QF to start, it was the last to finish, stretched out by four different weather stoppages over the span of eight hours, and even eventually concluded as the last match of the day on Centre Court after having begun on Court 1. Knowing that to beat The Rad she was going to have to be bold, Kirilenko was just that. But The Radwanska has mysterious powers, as we all know. And although It teetered on the edge of defeat on this day, and even showed some frustration and anger along the way (such as when Kirilenko got a break of serve to take the 2nd set). But, in the end, the spooky genius leaping off Its racket was still there when it was needed the most.

Truthfully, that Kirilenko's boyfriend Alexander Ovechkin was in the Friends Box throughout the match should have been the clue to how things would ultimately turn out. Trust me, I KNOW that Ovie -- the star hockey player for the Washington Capitals -- and those around him always tend to find a way to NOT QUITE finish the deal. Kirilenko would have the same fate on this day.

As the match resumed under the roof on Centre Cout at 4-4, The Radwanska didn't look right. It missed an easy overhead at the net on the first point, and walked back to the baseline with one clump of hair noticeably out of place, flopping over the edge of Its visor. But, down 4-5, 30/30 on serve one game later, at the end of a long rally that could have given Kirilenko a match point, it happened. The Radwanska delivered Its "kill shot" at the end of a long, scrambling rally. Somehow, The Rad pulled out a forehand slice crosscourt drop shot from the far corner of the court. If cut through the air toward the net, skipped off the net cord, and landed just inside the right sideline as a frozen Kirilenko stood helpless to do anything about in the backcourt. Poor, Hordette.

At that point, it was clear that The Radwanska would live to slay another day. It never lost another game. At deuce, It smacked a wide ace and held for 5-5. A passing shot keyed a quick break of Kirilenko one game later, and a final hold pushed Agnieszka Radwanska and her alter ego into their first career slam semifinal.

Next up, a melon with "Kerber" carved into its side with a very sharp knife. Hmmm, or maybe it's The Radwanska's claws that do the deed?












=DAY 8 NOTES=
...during the Serena/Kvitova match, ESPN showcased its "IBM Insight" innovation, noting that computer analysis had determined that Serena needed to win 58% of the match's rallies that consisted of two or fewer shot. If she did, there'd be a 95% likelihood that she'd win the match. Truthfully, I found it hilarious that such detail was being provided by the same network on which it's a crapshoot whether a player's correct name is going to be used, and the regular on-air host doesn't even get the name of the tournament right 45.7% of the time. And when she does pronounce the name correctly, there's a 65.7% more likelihood that it means she'll do something ELSE stupid or annoying.

...meanwhile, once again, Elena Vesnina will have a shot to get a little payback for her dispute with Liezel Huber in Melbourne. She and Ekaterina Makarova will be meeting Huber & Lisa Raymond in the doubles QF.

...all the rain on Tuesday pushed back to Day 9 a couple of very interesting doubles matches involving the two teams that faced off in the Roland Garrros doubles final.

RG runners-ups Maria Kirilenko & Nadia Petrova STILL haven't been able to play that 3rd set against the Williams Sisters, a match that was suspended back on Saturday. Meanwhile, RG champs Sara Errani & Roberta Vinci, winners of 25 straight matches, are set to face off with... you guessed it, the Radwanska sisters.

Yep, more melons were bought in that market near Radwanska Abbey tonight.

...just a few specifics on the slippery battle to replace Maria Sharapova at #1. Victoria Azarenka becomes #1 again if she reaches the final, or if Radwanska loses to Kerber in the SF. While Radwanska becomes #1 if Azarenka loses to Serena, and then A-Rad wins Wimbledon.




=MIDDLE-ROUND AWARDS - 3rd-QF Rounds (Days 5-8)=




TOP PLAYER:

Victoria Azarenka/BLR


...even with the 2nd set hiccup against Paszek, Vika has been the most consistent player thus far in London


RISERS:

Angelique Kerber/GER & Agnieszka Radwanska/POL


...the new guard's arrival continues, as one year after three young twentysomethings reached the SW19 SF, another two follow suit this time


SURPRISE:

Camila Giorgi/ITA


...after being the conqueror of the "First Seed Out," Giorgi ends up being the "Last Qualifier Standing"


VETERAN:

Serena Williams/USA


...is pulling her game together piece by piece, looking to get off the "unlucky" 13 slam wins total


FRESH FACE:

Tamira Paszek/AUT


...back-to-back Wimbledon QF, but hoping to become something more than a slightly younger version of Tsvetana Pironkova


COMEBACK:

Yaroslava Shvedova/KAZ


...her comeback officially complete, Shvedova won't have to beg, borrow and steal to get into her next slam after QF and Round of 16 results as a slam qualifier and wild card in Paris and London, respectively


DOWN:

Maria Sharapova/RUS & Kveta Peschke/Katarina Srebotnik/CZE-SLO


...oh, well. Only Serena (in 2002) has swept both the RG and SW19 titles in the same season since '96. Meanwhile, the last-non Williams doubles duo to defend their Wimbledon title was Gigi Fernandez/Natasha Zvereva back in 1994.


JUNIOR BREAKOUT:

Allie Kiick/USA


...the American took out Roehampton runner-up Carol Zhao in the Wimbledon Girls 1st Round. Of note, Kiick & Zhao are teamed up for Girls doubles.



*BEST PERFORMANCE*




3rd Rd. - Shvedova def. Errani 6-0/6-4


...Shvedova pulls off the first known "golden set" in women's Open era history, winning all twenty-four points played in the opening set against Errani.



*WHAT WILL SABINE REMEMBER MOST?*


...getting her first career win over a world #1 against Sharapova in the 4th Round, or failing to serve out the match at 5-3 in the 3rd in the quarterfinals against Kerber?



*WHY DOES THIS SEEM SO FAMILIAR?*


3rd Rd. - S.Williams def. Zheng 6-7/6-2/9-7
4th Rd. - S.Williams def. Shvedova 6-1/2-6/7-5
...Serena nearly gets upset, but survives and gets stronger.



*MAYBE BECAUSE IT IS?*


...remember, Williams has won six of her thirteen slams after having come back from near defeat at least once during the tournament:



2003 AO:

Clijsters held 2 MP vs. Williams in SF


2005 AO:

Sharapova held 3 MP vs. Williams in SF


2007 AO:

Petrova (3r) & Peer (QF) served for match vs. Williams


2009 AO:

Kuznetsova served for match vs. Williams in QF


2009 WI:

Dementieva held MP vs. Williams in SF


2010 AO:

Azarenka led 6-4/4-0, served for match twice vs. Williams in QF

Actually, Serena hasn't come nearly as close to defeat at this Wimbledon as she has at others in which she's ultimately won the title.



IT:

"The Radwanska"... the first alter-ego to ever be honored with a Backspin slam award


CRASH & BURNER (3r-QF):

Maria Sharapova's Round of 16 loss means she'll lose the #1 ranking she only just reclaimed one month ago.


LAST BRIT STANDING:

Heather Watson


LAST QUALIFIER STANDING:

Camila Giorgi/ITA


LAST WILD CARD STANDING:

Yaroslava Shvedova/KAZ

...LIKES FROM DAY 8:

-- The "sigh" in the background from Chris Evert as Patrick McEnroe did a promo for Joey Chestnut trying to defend his July 4th Hot Dog Eating Contest title tomorrow afternoon on ESPN. I agree with Evert... but, then again, I WILL still be watching the most gluttonous "sporting event" in the world tomorrow.

...DISLIKES FROM DAY 8:

-- Hmmm, not much. Since I've now sworn off trying to listen to you-know-who now. Of course, some lines slip through, and -- even just in passing -- I DID hear another "WimbleTON" from her today.


...and, finally, there was a first-time-ever visitor outside Backspin HQ yesterday evening. A big Great Blue Heron. It emerged out of the sky seemingly from nowhere. One of his kind had never ventured onto the premises before then. Now, HQ is nowhere near any water, so I figured he must have been lost, or maybe in the middle of a very long trip. All alone, he just stood there like a lawn ornament, even when I went outside to get a closer look. After a while, he flew off to parts unknown.

It seemed like a fun, out of the blue moment. But then I got to thinking. It was only a few hours after yesterday's Backspin had been posted, one in which I'd once again dipped into "The Radwanska well." I began to wonder... was my vistor REALLY lost, or right where he was SUPPOSED to be? Had I finally had a little TOO much fun at the alter ego's expense? He flew off, after all, only after he KNEW I'd been alerted to his visit. So, he could easily report back to whoever -- or whatever -- had sent him that his mission had been completed.

Had the heron been sent by The Radwanska as some sort of messenger? A harbinger of doom? Or maybe just a nod of recognition to let me know that IT knew where to find me if It had the notion to, you know, deliver another "less friendly" message. Just some of the things you think about when you dare to tangle with The Radwanska. And I don't even like melon.

Poor, Backspinner.














*WOMEN'S SINGLES SF*


#8 Angelique Kerber/GER vs. #3 Agnieszka Radwanska/POL
#6 Serena Williams/USA vs. #2 Victoria Azarenka/BLR



*MEN'S SINGLES QF*


#1 Novak Djokovic/SRB vs. #31 Florian Mayer/GER
#3 Roger Federer/SUI vs. #26 Mikhail Youzhny/RUS
#7 David Ferrer/ESP vs. #4 Andy Murray/GBR
#5 Jo-Wilfried Tsonga/FRA vs. #27 Philipp Kohlschreiber/GER



*WOMEN'S DOUBLES QF*


#1 Huber/Raymond (USA/USA) vs. #5 Makarova/Vesnina (RUS/RUS)
x/x vs. #10 Kops-Jones/Spears (USA/USA)
#9 Llagostera-Vives/Martinez-Sanchez (ESP/ESP) vs. x/x
#6 Hlavackova/Hradecka (CZE/CZE) vs. x/x



*MEN'S DOUBLES QF*


Bracciali/Knowle (ITA/AUT) vs. x/x
#15 Dodid/Melo (CRO/BRA) vs. x/x
Marray/Nielsen (GBR/DEN) vs. Cerretani/Roger-Vasselin (USA/FRA)
x/x vs. x/x
















*WIMBLEDON "IT" WINNERS*


2006 Li Na, CHN
2007 Ana Ivanovic, SRB
2008 Agnieszka Radwanska, POL
2009 Sabine Lisicki, GER
2010 Petra Kvitova, CZE
2011 Sabine Lisicki, GER
2012 "The Radwanska"



*SLAM SF*




[career slam SF - active]


21...SERENA WILLIAMS (17-3)
19...Venus Williams (14-5)
16...Kim Clijsters (8-8)
14...Maria Sharapova (7-7)
6...Jelena Jankovic (1-5)
--
'12 Wimb.SF: 3 = Azarenka (1-1), 2 = Kerber (0-1), 1 = Radwanska (0-0)


[most slam SF - 2010-12]


4...SERENA WILLIAMS (3-0)
4...Maria Sharapova (3-1)
4...Petra Kvitova (1-3)
3...Kim Clijsters (2-1)
3...Li Na (2-1)
3...Samantha Stosur (2-1)
3...Vera Zvonareva (2-1)
3...VICTORIA AZARENKA (1-1)
3...Caroline Wozniacki (0-3)


[most slam SF by nation - 2010-12]


8...Russia
5...UNITED STATES
4...Belgium, China, Czech Republic
3...Australia, BELARUS, Denmark, GERMANY, Italy


[Wimbledon '12 SF - by "Grand Slam Master List" rankings]


1 - S.Williams
5 - Azarenka
16 - A.Radwanska
41 - Kerber
















TOP QUALIFIER:

Sandra Zaniewska/POL




TOP EARLY-ROUND (1r-2r):

#3 Agnieszka Radwanska/POL




TOP MIDDLE-ROUND (3r-QF):

#2 Victoria Azarenka/BLR




TOP LATE-ROUND (SF-F):

xx


TOP QUALIFYING MATCH:

Q3: #12q Mirjana Lucic/CRO d. #24 Bibiane Schoofs/NED 7-5/6-4




TOP EARLY-RD. MATCH (1r-2r):

1st Rd. - Tamira Paszek/AUT d. #7 Caroline Wozniacki/DEN 5-7/7-6/6-4




TOP MIDDLE-RD. MATCH (3r-QF):

3rd Rd. - #6 Serena Williams/USA def. #25 Zheng Jie/CHN 6-7/6-2/9-7




TOP LATE-RD. MATCH (SF-F/Jr.):

xx


TOP UNDER-THE-ROOF MATCH:

Nominee: 1st Rd. - Paszek d. Wozniacki


=============================




FIRST WINNER:

Samantha Stosur/AUS (def. C.Suarez-Navarro/ESP)




FIRST SEED OUT:

#16 Flavia Pennetta/ITA (lost to C.Giorgi/ITA




UPSET QUEENS:

United States




REVELATION LADIES:

Netherlands




NATION OF POOR SOULS:

Slovak Republic (1-3 in 1st Rd.; 3 players w/ WTA titles lost)




LAST QUALIFIER STANDING:

Camila Giorgi/ITA (4th Rd.)




LAST WILD CARD STANDING:

Yaroslava Shvedova/KAZ (4th Rd.)




LAST BRIT STANDING:

Heather Watson/GBR (3rd Rd.)




IT (ALTER EGO):

"The Radwanska"




Ms.OPPORTUNITY:

Nominees: A.Kerber/GER & A.Radwanska/POL


COMEBACK PLAYER:

Mirjana Lucic/CRO (first main draw Wimbledon win since '00; reaches 3rd Rd.; '99 semifinalist)




CRASH & BURN:

#7 Caroline Wozniacki/DEN (lost 1st Rd. to T.Paszek/AUT, worst slam result since debuted at '07 RG)




ZOMBIE QUEEN:

Tamira Paszek/AUT (down 2 MP vs. C.Wozniacki/DEN in 1st Rd.; after down 6-4/4-0 in Eastbourne SF and 5 MP in Eastbourne Final; Y.Wickmayer/BEL served for match in 3rd Rd.)




DOUBLES STAR

xx


JUNIOR BREAKOUT:

xx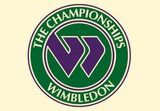 All for Day 8. More tomorrow.