W.7- Friend of the Dane
As Day 7 began, I had a weird feeling that there might be some destruction of the women's draw at Wimbledon before the sun went down. At one point, as Maria Sharapova, Petra Kvitova and Serena Williams were simultaneously fighting for their continued existence in the draw, it looked like it might just play out that way, too.
In the end, only one "Can Win" giant lost. But, naturally, that exit looks like it helps one player in particular. Ah...
the melons are just flying out of some unnamed market near Radwanska Abbey, aren't they?




With apologies to the Beatles:

"At the Abbey there's The Radwanska admiring photographs
Of every melon It's had the pleasure to have "known"
Of all the opponents that come and go
Who stop and scream, "Oh, no!!!!"

On the corner there's Ula arriving with another suspicious telescope
The little children cower in fear behind their mothers' frocks'
And The Radwanska never wears a smock
While Its pouring brains,
Right down the swimming pool drain.

The Friend of the Dane is in my ears and in my eyes
There beneath the blue Wimbledon skies
It sits, and meanwhile back

Near Radwanska Abbey's there's a Pole with an hourglass
And in his pocket is a portrait of the Queen
He's in charge of keeping The Radwanska's rackets very clean
And if he fails It gets very mean

(Trumpet Solo)

The Friend of the Dane is in my eyes
Four wins down and so far no ties
In summer, meanwhile back

Behind the shelter in the middle of the Abbey's roundabout
A pretty Polish girl is selling Aga's opponents' pinkies from a tray
And though she feels as if she's been turned into a slave
The Radwanska told her she must stay anyway
All day

At the Abbey The Radwanska skins another "poor girl"
We see a fair-haired Russian sitting waiting for her turn
Then there's Ula rushing in
From the pouring rain with a bloody empty tray...
Very strange.

The Friend of the Dane is in my ears and in my eyes
There beneath the blue Wimbledon skies
I sit, and meanwhile back
The Friend of the Dane is in my ears and in my eyes
There beneath the blue Wimbledon skies...

Friend of the Dane."
















=DAY 7 NOTES=




...speaking of roundabouts, I'll do that with today's Round of 16 matches, in descending order from the top of the draw:



Lisicki def. Sharapova 6-4/6-3

...against top-seeded Maria Sharapova, Sabine Lisicki was on her game in a rematch of a '11 Wimbledon semifinal. Showing just how good she CAN be if she stays on the court and/or doesn't crumble late in a match, Lisicki immediately seized her opportunities in the match (unlike, for example, Sloane Stephens against Lisicki in the 3rd Rd.). Up early against Sharapova, the German had chances to crack and let the Russian back in the match... and, probably, ultimately see herself carted off the court in some fashion once again. But she never did. She didn't let her 3-0, 4-1 and 5-2 leads slip away in the 1st, winning it 6-4 (Sharapova won just 45% of her 1st serve points in the set). And, serving at 5-3 in the 2nd, after over-hitting a forehand on her first match point and netting a short forehand on her second, she didn't waste #3 and quite possibly divert this match's direction irreversibly in Sharapova's favor. Instead, just as she did last year when things got tight, she fired an ace to end the match. After it was over, Lisicki fell to her knees and flashed her winning smile/laugh/crying face after getting her first career win over a world #1 (though Maria will lose the spot after Wimbledon, to either Victoria Azarenka or, gulp, Urszula's sister) and has now beaten the reigning Roland Garros champion at Wimbledon three times (Kuznetsova in '09, Li in '11 and Sharapova in '12) in her last three trips to SW19.

Kerber d. Clijsters 6-1/6-1

...well, Kim got through Wimbledon without another injury. Now I guess it's time for KC to wrap herself in bubble wrap so that she'll be able to come back to London -- sans a body cast -- at the end of the month. With a QF match of two Germans now set, should Lisicki (QF, SF and at least another QF in her last three Wimbledons) be the fave to reach the semis or Kerber, who is 4-0 against her countrywoman, including a '08 grass court win and 2-0 mark in '12?

Of course, it might not matter since...

A.Radwanska d. Giorgi 6-2/6-3

...Camila. Poor, Camila. The lurking factoid of this Wimbledon now becomes that fact that with Sharapova assured of falling out of the #1 ranking, Azarenka moves into the most-likely-to-be-#1-next-week slot but, if it's not Vika... it'll be A-Rad. She's still the only current Top 15 player without a career slam semifinal result, but she's now only one win away from rectifying that situation. The Radwanska loves it when a plan comes together.

Kirilenko d. Peng 6-1/6-7/6-3

...with her career-best Wimbledon result secure, and with Sharapova's ejection, it now all falls on Kirilenko's shoulders if the Hordettes are going to get a player into the semifinals of the 30th of the last 34 slams, and at Wimbledon for a 5th consecutive time (and 8 of the last 9). Standing in her way... well, you know. Poor, Russian. The Rad won't be able to go to war the Russian Maria that It wanted, so It will have to go to war with the Russian Maria that It has.

Kvitova d. Schiavone 4-6/7-5/6-1

...Schiavone got an early break for 2-1 in the 1st, and served for the set at 5-4. Kvitova had many break point opportunities, but, as has so often been the case with her this year, she had a hard time converting the big points. Schiavone double-faulted on her first set point, but Kvitova netted her shot on #2 to give the Italian the set. Kvitova was 0-for-10 on break point chances in the 1st. Schiavone went up a break in the 2nd, too, but the Czech slowly but surely turned the match in her favor. They were back on serve late in the 2nd when rain suspended the match at 4-4. Once they returned, Kvitova closed out the set and won nine of eleven games to close out the match. As usual, when Kvitova is on, she's hard to stop... but staying "on" is a hit-or-miss thing.

S.Williams d. Shvedova 6-1/2-6/7-5

...against Sara Errani in the 3rd Round, Shvedova had a "golden set," winning every point in the match's opening set. When she heard about it the other day, Serena said that she figures her goal in the match would have to be to just win a point. Well, she did. In fact, Shvedova only won four points herself in first four games. Serena raced to 5-0 lead, and won set 6-1. Some players would have wilted at that point, but not the Russian-born Kazakh. Showing no sign of nerves, and with her entire game working well, Shvedova broke Williams (who hadn't been broken in six straight sets) to go up 4-2, then again to take the 2nd set 6-2.

In the 3rd, Shvedova fired an ace to go up 1-0, and then held with a big serve for 4-3. After falling behind love/40 on serve two games later, the Kazakh battled back to save three break points, then fired another ace to hold for 5-4. But, at 5-5, she blinked. Shvedova opened her service game with a double-fault, then had another to go down 15/40. A long backhand gave Williams the break. Shvedova seemed to be in position to get a break point to get back on serve, as she followed a deep shot in the corner and, at worst, appeared set up for an easy put away at the net of a scrambling Serena retrieval. But then Williams fired a running backhand crosscourt lob that somehow found the back corner of the court on the Kazakh's side of the net. It gave Serena her first match point, and she put away the victory soon enough. Still, Serena is lucky to have not been ridden out of this Wimbledon... twice.

It's be easy to say that fact means she's snaking her way through the draw, getting better en route to another magnificent end. She's won a slew of slams sort of following this same pattern. But I'm not sure. Serena still doesn't seem WHOLE. At any rate, we WILL get the marquee QF match-up between Williams and Kvitova, a rematch of their '10 Wimbledon semifinal.

Paszek d. Vinci 6-2/6-2

...how boring. Tamira didn't almost lose before she won. What's wrong with her? She's in her second straight Wimbledon QF, and Vinci's inability to get to her first means that Anabel Medina-Garrigues and Anna Smashnova can still dream of one day being joined by the Italian in grand slam/regular tour "immortality" with 10+ singles titles but no slam Final Eight appearances.

Azarenka d. Ivanovic 6-1/6-0

...perhaps fittingly, the most overlooked grand slam winning former #1 with an actual chance of winning the title ended women's play on Day 7. And she looked more like Melbourne Vika than she has all tournament, too. After breaking AnaIvo in the first game of the match, Azarenka then held at love, broke at love and went up 30/love to complete a twelve-point barrage that pretty much put the Serb in her place for the rest of the match. Rain suspended things at 4-1, but when the pair returned under the Centre Court roof, not surprisingly, some extra time to think about her predicament did Ivanovic absolutely no good. In fact, it probably hurt her chances of gathering herself and making a match of things. After the resumption of play, Azarenka didn't lose a game, sweeping the final eight games.

With a certain Pole still alive in the top half, and her main 2012 nemesis (6-0 against A-Rad) in the bottom, might we be gently winding our way to the biggest grudge match between a Belaursian and a mean-spirited alter ego in tennis history?

Stay tuned.

...with the losses by Sharapova and Clijsters, we are assured of a first-time slam finalist emerging from the top half of the draw. Hmmm, smells like a "Ms. Opportunity" winner to me.

There's even a chance that you-know-who and you-know-What might BOTH win something at this Wimbledon (see the award nominees below).

...meanwhile, speaking of "opportunity," after barely escaping his 3rd Round match, then being treated for a back injury today against Xavier Malisse, Roger Federer still managed to advance to his record 33rd straight grand slam quarterfinal. Novak Djokovic advanced to his 13th consecutive, the fourth-longest men's slam streak ever (behind Federer, Connors' 27 and Lendl's 14).

...ITF UPDATE: First up, the ITF "Player of the Week." After feeling a little guilty about not giving her the honor at least once in recent weeks, I'll finally go with Spain's Maria-Teresa Torro-Flor after her win in the $25K challenger in Rome, her third straight circuit title (and fourth in '12). She's currently on a 17-match winning streak.

Also...

-- Ana Savic (CRO) won a $10K in Prokuplje, Serbia, giving her an ITFt-best five challenger crowns in 2012.

-- Hordette Irina Khromacheva, 17, won a $25K event in Périgueux, France. She notched wins over Maryna Zanevska, Severine Beltrame and Monica Puig in the final.

-- Jamie Loeb, the 17-year old American who recently won a junior grass court event in Philadelphia, claimed her first career ITF singles AND doubles titles in a $10K clay court event in Buffalo, New York, defeating the fabulously-named Tornado Alicia Black (USA) in the final.

-- With the assurance that a German woman will reach the Wimbledon SF a second straight year, it seems a natural to mention that one of Lisicki and Kerber's young countrywomen, 17-year old Carina Witthoeft, won the $25K event in Ystad, Sweden with a win over "Pocket Hordette" Valeria Solovieva in the final.

...JUNIOR UPDATE: I neglected to mention the Roehampton junior grass court event the other day, which concluded before the start of the Wimbledon Girls play. It was something of a North American party, as players from the U.S. and Canada claimed all the semifinalist slots. In the end, it was the Canadians (w/ three of the Final Four) who dominated. Two of the big wins over Americans pulled off by Canucks: Francoise Abanda defeated Taylor Townsend in the QF, and Eugenie Bouchard took down Allie Kiick in the SF. In the final, Bouchard defeated fellow Canadian Carol Zhou. Bouchard also won the doubes, with American Townsend, the AO Girls singles champ.

Bouchard and Townsend could meet in the Wimbledon Girls final at the end of this week, but the 1st Round of the junior draw provided a more immediate Canadian-vs.-American match-up. Would the Roehamption mo' continue for Canada? Umm, no. Kiick defeated Zhao in three sets on Day 7.

In another junior match of note, #10 seed Chalena Scholl (USA) lost to Brit wild card Katy Dunne.

...LIKES FROM DAY 7:

-- Jana Novotna in the stands, watching the Williams/Shvedova match. Has it really been FOURTEEN years since she won this tournament? Geez.



--

Early on Day 7, Hannah Storm showing that she CAN learn something. Days after mangling the names of Julien Benneteau and Marcos Baghdatis, she actually called Jo-Wilfried Tsonga by his CORRECT name. At a recent slam, you might remember, she called him "Jo-Wilifred" (maybe he has a sister?) over and over again.



--

But let's get to a REAL "Like" for today -- Mike Tirico. While he was calling matches today, Tirico also often served as host for ESPN2's "all"-courts coverage (though that was debatable) while Storm was over on ESPN, which was showing Centre Court matches. It offered a nice comparison if someone was willing to brave turning on ESPN and forging on in spite of Storm's assault on the ears. Talk about a pronounced difference. I mean, it was like "Mr. Smooth" was facing off against "Ms. Screechy McSpeechy."

There HAS to be some way to get Storm deported from England so that Tirico can take over the duties for the rest of the week, right?

...DISLIKES FROM DAY 7:

-- Hannah Storm thinking that SPEAKING LOUDER WILL MAKE WHAT SHE SAYS SOUND BETTER. It doesn't.

...????? "HEAVEN" FROM DAY 7:

-- Just turning down the sound or DVR'ing past the sections when Storm comes on the air. At some point, enough is enough.

...and, finally, I just have to put this up again, because every time I think about it it makes me smile because it is just SO ridiculously easy to read between every line and image. Well, I could read between the lines better if I could actually understand Polish. But, come on, do I really need to be able to do that to enjoy watching A-Rad and U-Rad lead us on a tour of The Radwanska's oh-so-charming torture chamber... err, I mean humble abode for the fortnight?






And, to think, THIS is the same person whose alter ego is capable of such dastardly things:



Ah, but you see, stealth is The Radwanska's secret weapon. No one would EVER guess. Remember, Aga said she'd like to be "invisible." The Radwanska already is.

Ah, another Melon for M'lady?
















*WOMEN'S SINGLES QF*


#15 Sabine Lisicki/GER vs. #8 Angelique Kerber/GER
#3 Agnieszka Radwanska/POL vs. #17 Maria Kirilenko/RUS
#6 Serena Williams/USA vs. #4 Petra Kvitova/CZE
Tamira Paszek/AUT vs. #2 Victoria Azarenka/BLR



*MEN'S SINGLES ROUND OF 16*


#1 Novak Djokovic/SRB def. #Viktor Troicki/SRB
#18 Richard Gasquet/FRA vs. #31 Florian Mayer/GER
#3 Roger Federer/SUI def. Xavier Malisse/BEL
#26 Mikhail Youzhny/RUS def. Denis Istomin/UZB
#7 David Ferrer/ESP vs. #9 Juan Martin del Potro/ARG
#16 Marin Cilic/CRO vs. #4 Andy Murray/GBR
#5 Jo-Wilfried Tsonga/FRA vs. #10 Mardy Fish/USA
(Q) Brian Baker/USA vs. #27 Philipp Kohlschreiber/GER



*WOMEN'S DOUBLES QF*


x/x vs. x/x
x/x vs. x/x
x/x vs. x/x
x/x vs. x/x



*MEN'S DOUBLES QF*


x/x vs. x/x
x/x vs. x/x
x/x vs. x/x
x/x vs. x/x
















*WOMEN'S FINAL 8*




[by career slam QF; w/ number at WI]


33...Serena Williams (10)
7...Victoria Azarenka (3) - AO
6...Petra Kvitova (3) - AO,RG
6...Agnieszka Radwanska (3) - AO
3...Angelique Kerber (1) - RG
3...Sabine Lisicki (3)
3...Tamira Paszek (2)
2...Maria Kirilenko (1)
==
AO - also 2012 AO QF
RG - also 2012 RG QF


[repeats from 2011 Wimbledon QF]


Victoria Azarenka
Petra Kvitova
Sabine Lisicki
Tamira Paszek


[by preseason "Grand Slam Master List" rankings]


1 - S.Williams
2 - Kvitova
5 - Azarenka
14 - Lisicki
16 - A.Radwanska
24 - Kirilenko
36 - Paszek
41 - Kerber



*2012 WOMEN'S SLAM QF - BY NATION*


4...Russia (Kirilenko)
3...Czech Republic (Kvitova)
3...Germany (Kerber,Lisicki)
2...Belarus (Azarenka)
2...Italy
2...Poland (A.Radwanska)
1...AUS, AUT(Paszek), BEL, DEN, EST, KAZ, SVK, USA(S.Williams)



*WOMEN'S CAREER SLAM QF - ACTIVE LEADERS*


33...SERENA WILLIAMS
33...Venus Williams
19...Kim Clijsters
17...Maria Sharapova
12...Svetlana Kuznetsova
9...Nadia Petrova
7...VICTORIA AZARENKA
7...Jelena Jankovic
7...Dinara Safina
7...Francesca Schiavone
6...Kimiko Date-Krumm
6...PETRA KVITOVA
6...Li Na
6...AGNIESZKA RADWANSKA
6...Caroline Wozniacki
6...Vera Zvonareva



*FORMER/CURRENT #1 vs. #1 at 2012 SLAMS*


AO: (4th Rd.) Wozniacki d. Jankovic; (QF) Clijsters d. Wozniacki
RG: -
WI: (1st Rd.) Clijsters d. Jankovic; (4th Rd.) Azarenka d. Ivanovic



*BACK-TO-BACK RG/WIMB TITLES - OPEN ERA*


1970 Margaret Smith-Court
1971 Evonne Goolagong
1972 Billie Jean King
1974 Chris Evert
1982 Martina Navratilova
1984 Martina Navratilova
1988 Steffi Graf
1993 Steffi Graf
1995 Steffi Graf
1996 Steffi Graf
2002 Serena Williams
















TOP QUALIFIER:

Sandra Zaniewska/POL




TOP EARLY-ROUND (1r-2r):

#3 Agnieszka Radwanska/POL




TOP MIDDLE-ROUND (3r-QF):

xx


TOP LATE-ROUND (SF-F):

xx


TOP QUALIFYING MATCH:

Q3: #12q Mirjana Lucic/CRO d. #24 Bibiane Schoofs/NED 7-5/6-4




TOP EARLY-RD. MATCH (1r-2r):

1st Rd. - Tamira Paszek/AUT d. #7 Caroline Wozniacki/DEN 5-7/7-6/6-4




TOP MIDDLE-RD. MATCH (3r-QF):

xx


TOP LATE-RD. MATCH (SF-F/Jr.):

xx


TOP UNDER-THE-ROOF MATCH:

Nominee: 1st Rd. - Paszek d. Wozniacki


=============================




FIRST WINNER:

Samantha Stosur/AUS (def. C.Suarez-Navarro/ESP)




FIRST SEED OUT:

#16 Flavia Pennetta/ITA (lost to C.Giorgi/ITA




UPSET QUEENS:

United States




REVELATION LADIES:

Netherlands




NATION OF POOR SOULS:

Slovak Republic (1-3 in 1st Rd.; 3 players w/ WTA titles lost)




LAST QUALIFIER STANDING:

Camila Giorgi/ITA (4th Rd.)




LAST WILD CARD STANDING:

Yaroslava Shvedova/KAZ (4th Rd.)




LAST BRIT STANDING:

Heather Watson/GBR (3rd Rd.)




IT:

Nominees: The Radwanska/???, T.Paszek/AUT


Ms.OPPORTUNITY:

Nominee: finalist from top half of draw


COMEBACK PLAYER:

Mirjana Lucic/CRO (first main draw Wimbledon win since '00; reaches 3rd Rd.; '99 semifinalist)




CRASH & BURN:

#7 Caroline Wozniacki/DEN (lost 1st Rd. to T.Paszek/AUT, worst slam result since debuted at '07 RG)




ZOMBIE QUEEN:

Tamira Paszek/AUT (down 2 MP vs. C.Wozniacki/DEN in 1st Rd.; after down 6-4/4-0 in Eastbourne SF and 5 MP in Eastbourne Final; Y.Wickmayer/BEL served for match in 3rd Rd.)




DOUBLES STAR

xx


JUNIOR BREAKOUT:

xx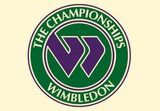 All for Day 7. More tomorrow.