W.11- Half-Past Midnight in the Garden of Radwanska Abbey
Sometime in the future, Maria Sharapova is alone with her thoughts.
Again
. It's late, and the house is quiet. But her mind won't stop racing.


A single-bulb desk lamp lights the small circle around the world-renowned businesswoman and one-time athletic superstar. Sitting on the floor of the bedroom, her back propped up against the footboard, Maria leafs through the pages of another business proposal. It looks like a good deal -- the marketplace can surely stand a line of tennis racket-shaped frozen cakes. But her heart just isn't in it. Being that it's early July, she always tries to load up on work... just to stay busy. And forget. But it's always of no use. There's really only one thing that works. She reaches for the half-empty bottle of bourbon setting by her side. She takes a swig. It clouds the memory. But only for an instant. She takes another gulp. Good... then of no use.

In the distance, she hears a noise. It's unmistakable. The pitter-patter of little feet making their way down the long hallway leading to the master bedroom. Maria sighs. She loves the munchkins, but sometimes she just wants to be alone. Within seconds, the knocking at the door begins. "Mama! Mama! Wake up!," little Yuri and Yelena chant.

For a brief instant, Maria considers turning out the light and hoping for the best. But they know she's there. Plus, she can hear Dolce IV sniffing under the door. The pooch can sense her, too. She takes one final drink -- ooh, it burns so good on the way down -- and then stuffs the bottle under the bed frame between her two new pair of Manolo Blahniks. She checks her hair in the mirror, then grabs the remote and turns on the television. The first image she sees on the screen makes her blanche. She mutes the audio and tries to put the thoughts out of her mind.

"Mama! Mama!," the kids shout. "I'm coming... hold your horses," Maria says in as motherly a tone as she can muster. She unlocks the door and tries to avoid being trampled in the rush of legs and paws. All three run and jump onto the bed. "What are you doing, mama?," Yuri asks. "Just business... nothing for you to worry about." Yelena starts to open up folders, but Maria takes them and puts them a safe distance away before her little girl can feed them to the dog again.

"Aren't you two supposed to be in bed?," Maria wonders. "We can't sleep," Yuri pipes in. "Do you need a drink of water?," she asks. "Where's Mathilde?"

"Oh, she's asleep," says Yelena.

Maria raises her eyebrows. "Really? I'll remember that when her personnel evaluation comes up," she mutters to herself. The children start to beg her for a story, as it always helps them to fall asleep... usually, the scarier the better. But she doesn't particularly want to bring up old memories again.

"How about I talk about when mama was the toast of Paris? Just like she used to be. Oh, it was incredible. I didn't even mind all the red stains on all my outfits-"

"Booorrrrrring," Yuri groans. "All right," Maria says with a smirk. "What do you want to hear about, as if I don't already kno-"


"The Radwanska! The Radwanska!," they shout in unison. "Of course," she sighs. As she does, she sees something -- or someone -- flash on the television screen behind them. She quickly grabs the remote and shuts the TV off. That can of worms need not be opened so wide tonight, she thinks to herself.

"Tell us something you never have before," Yelena begs. Maria thinks, then relents. Maybe it'll be therapeutic, she tells herself "Well, I have been thinking about this one time. It happened about this time of the year, in fact. A long time ago."

"What happened?," Yuri breathlessly asks, sitting on on the bed and leaning in toward his mother. "Did The Radwanska cut down a whole army of victims without once changing the expression on Its face? Did It drink the blood of a Romanian but spit it out because it wasn't warm enough?"

"No, no. Nothing like that. I was actually going to tell you about something I did to try to hold back the advance of The Radwanska." "So no one was bloodied?," a skeptical Yuri grumbles. "No... but I think you two should know that your mama always wants to protect you from things like The Radwanska. You have to know that, even if sometimes there's nothing that anyone can do." "We know," Yelena says sweetly, as she always does. "I know you do, Yela," Maria says, then gently kisses her youngest daughter's forehead. It causes Dolce IV to get jealous, so Maria has to rub his tummy for a few moments before going on.

She sits down in front of the kids, then begins to tell her tale.

"Well, it actually took place right after I'd done so well in Paris. I was the best in the world again. It was great!" She can see she's losing Yuri, although Yelena is at least trying to pay attention. Dolce IV is licking himself. She has to make a course correction. "The Radwanska was preparing to take over the world," she blurts out, raising Yuri out of his preoccupation with the lint on his sock. "It had found a way to take me out of the action long before the most important battles were waged in London that summer. I hated it. One of Its minions -- a nice girl, but still -- had defeated me early enough that I was assured of no longer being listed as the best in the world. My position of power was gone. Already. I knew that I'd accomplished so much, but it was like I'd let the rest of the world down." She pauses to recall the painful memory. She instinctively looks for the bottle... but realizes it's out of reach, in so many ways.

"In Paris, The Radwanska's Plan had been too out in the open. Because of that, it didn't work. But in London, It was more stealthy. It hid in plain sight, even more than It had before. It worked SOOO well, too. It made it all the way to the deciding battle against The Serena."

"You beat The Serena once didn't you, mama?," Yelena smiles.

"Yes, I did. Once." After pausing to let the odd combination of exhilaration and frustration pass, Maria goes on. "Everyone was sure that The Serena would prevail. But I was worried. The Radwanska was sneaky, and even the reports that It was ill the day before the battle made me think that something strange was going on. Finally, the night before the battle, I HAD to do something. I couldn't just stand by and let The Rad replace me and become the best in the world."






"I'd seen a video of the layout of Radwanska Abbey, where It was staying for the fortnight. I knew where it was located, and I figured The Radwanska might be there. I had to go find out. Maybe I could do something. Maybe The Serena wouldn't even need to save the world. I could do it."

The kids stare at her as she talks.

"I got dressed all in black. I knew The Radwanska could see in the dark, but it made me feel better. Plus, I looked GREAT in black... so it was a win-win. Anyway, I got there at half-past midnight and started to walk the grounds. It was eerily quiet. Too quiet. As I got closer, I could hear a faint, distant sound. It was almost like it was coming from underground."

"A basement?," Yuri wonders.

"Probably. I didn't know what was underneath the building. That wasn't in the video. I should have known that all the important parts of the Abbey were being kept secret." Picking things up, she gets back on course. "My plan was to get inside and find The Radwanska while It slept."

"What were you going to do?"

"I'm not proud of this, Yuri. I didn't have nice thoughts. But, sometimes, in times of great danger, morals and boundaries are thrown out the window if the safety of the world is at stake. And it was. Truthfully, though, you never really know what you'll do until you come face-to-face with The Radwanska. It's REAL face. Not the unassuming human one It puts on for the public to see."

Dolce IV hops off the bed and starts rooting around under the bed near the pair of black Manolo Blahniks. Maria shoos him away.

"Finally, I got to the big door that I'd seen in the video. There were no lights on inside, but I heard footsteps approaching. I hadn't rung the doorbell or knocked, or made any sound at all. The only thing I could figure was that I'd been being watched since I arrived... or maybe I'd been under surveillance for the whole two weeks in London. The Rad knew I was coming."

"What happened, mama?," little Yelena wonders, with a catch her voice. Maria can tell she's getting scared.

"Well, the door opened," she says, as the kids lean in. "And it was Ula. She's a blood relative of The Rad."

"I think Ula's cute," Yuri says with a smile. "Maybe... but never trust a Radwanska. ANY Radwanska," Maria warns. "If it's the last thing I ever teach you, let it be that." Yuri's expression downsizes.


"I thought Ula was out of town. But there she was. I knew The Rad couldn't be far behind. I looked down and saw that Ula was carrying a great big melon in her hands, and a knife. She'd carved out a slice, and she nonchalantly picked it out and took a bite right in front of me. She didn't even say anything. She just smiled. I didn't know what to say. I froze. I realized that I had no chance of surprising The Radwanska. I never had a chance. Ula looked me up and down. She said, 'You look good in black,' then shut the door. I mean, she was right... but it was still spooky."

Yuri seems to be pondering the whole thing. Finally, he comes to a conclusion. Maria can tell by his tone that he thinks he's come up with a full-proof solution. "You should have called Citizen Anna. She would have taken care of everything." Maria can only shake her head. "Yeah. You're right. But I was young... I thought I could do it all myself."

"Maybe next time," Yuri says. "Maybe," Maria agrees. "Hey, are you two sleepy yet?" She can tell they are. "Why don't you go back to your rooms. I'll come tuck you in in a few minutes." Yelena dutifully stands up walks toward the door. Maria tussles her hair as she passes by. Yuri follows. He stops in the doorway, then looks back.

"If The Radwanska ever shows up here, I'll protect you, mama."

"I know you will, Yuri," she says with a proud smile. "You're a great kid, you know that?" "Yep," he says. "Of course you do. I don't know why I ever question it. Now go help your sister climb into bed." As he turns to leave, she adds, "And don't eat any more Sugarpovas -- I can smell them on your breath. That's why you can't sleep. Plus, they'll rot your teeth."

He pokes his head back around the door frame. "Did The Radwanska like Sugarpovas?" Maria chuckles. "I don't know, but maybe we should have tried that. It might have saved us all a lot of heartache." Almost comically, he pulls his head back and dashes off down the hallway.

Keeping an eye on Dolce IV, Maria retrieves the bottle -- and the Manolo Blahniks -- from underneath the bed. She sets them on the dresser, safely out of reach. She grabs the tiny bottle of mouthwash next to the mirror. She takes a sip, swishes the liquid around in her mouth, then spits it into the empty wine glass that just so happens to be handy. The pooch jumps up onto the bed and looks up at her. He makes a little moaning sound. "Yeah, yeah," she says. "You don't know how good you have it, bud."

With that, Maria heads for the kids' bedrooms. She feels a little better. But, still, with every step she can't escape that feeling that she could have done more. If she had, so many people would have been spared.












=DAY 11 NOTES=
...who was that imposter on Centre Court today, anyway. It sure looked like Novak Djokovic. But he didn't play like him.

Roger Federer's 6-3/3-6/6-4/6-3 win over the #1-ranked Serb puts Federer back into position to do some things that it looked like he might never get another opportunity to accomplish. For one, he can tie Pete Sampras' Open era mark for Wimbledon Gentlemen's singles titles (and match Sampras and William Renshaw's all-time total) with his seventh crown. THAT opportunity isn't that big of a shocker. It was easy to think he'd get at least one more shot at a SW19 title in his thirties. But Federer can ALSO take back the #1 ranking with a win, something that seemed to be in the past for him not that long ago. A return to #1 would also mean he'd tie (and then better) Sampras' all-time ATP record of 286 weeks at #1 in his career. When Federer was overtaken by Nadal for the top spot a few years ago, one week short of tying Sampras, it looked like it'd be one the biggest just-missed-it marks in tennis history.

Hmmm, I wonder if all that means Sampras will be rooting for Andy Murray on Sunday?

Murray's win over Jo-Wilfried Tsonga puts him into his first Wimbledon final. He's the first Brit in the Wimbledon men's final since 1938 (his countrymen -- and himself -- had gone 0-11 in SW19 semifinals ever since). Of course, the last home nation men's champion was Fred Perry back in 1936 (Virginia Wade was the last women's champ, in 1977). Here's the updated running time clock for how long it's been since the Brits fielded a winner.

...in an all-American doubles semifinal (and meeting of Olympic teammates in possibly a preview of the London Gold Medal match), the Williams Sisters defeated top-seeded Liezel Huber & Lisa Raymond 2-6/6-1/6-2. They'll be going for their fifth Wimbledon title (and 13th -- uh-oh -- slam crown as a duo) against Andrea Hlavackova & Lucie Hradecka.

Well, we'll get another chapter in the "Huber vs. Elena Vesnina" story in the Mixed SF, as both won their matches today and will meet this weekend to continue the drama that began in Melbourne. Huber is teamed with Bob Bryan, while Vesnina is with India's focus of Olympic controversy in recent weeks, Leander Paes. Huber, by the way, already has two Mixed slams to her credit (and five Doubles), while Vesnina is still looking for her first career slam win.

In the other Mixed SF, Raymond (w/ Mike Bryan) goes against Katarina Srebotnik (w/ Nenad Zimonjic). Raymond has won four Mixed crowns (w/ 6 Doubles), while Srebotnik has won five (w/ 1 Doubles). If Srebotnik can win this Wimbledon Mixed competition, the only women with more Mixed titles in the Open era than her six would be Martina Navratilova and Billie Jean King. She'd also complete a Career Mixed Grand Slam, joining Daniela Hantuchova and Cara Black as the only active women who've accomplished the feat.

It looks like the women's Mixed champion will get this Wimbledon's "Doubles Star" honors.

...in junior action, the all-Canadian final is kaput. But while Francoise Abanda lost to Elina Svitolina, Eugenie Bouchard DID reach the final with a win over Anett Kontaveit. In the Boys final, #1 seed Luke Saville will face Filip Peliwo. Peliwo, also from Canada, is in his third Boys slam final of '12, and is still looking to become the first Canadian to win a junior slam singles title. That is, unless Bouchard beats him to it.

Since Svitolina has already won a slam "Junior Breakout" honor (RG '10), I'll give the one for this Wimbledon to Bouchard, who also won the Roehampton grass court event heading into this competition. Since both are in the doubles semis, as well, Bouchard and Svitolina could meet to decide the title there, too. In an all-Canadian/American SF, top-seeded Bouchard & Taylor Townsend will be facing off with #4-seeds Abanda & Sachia Vickery.

...and, finally, the 2012 Wimbledon has officially gone down as the first grand slam in which wheelchair star Esther Vergeer did NOT leave with at least one title. There is no WC singles competition at Wimbledon, so the doubles is all there is, and Vergeer & Marjolein Buis lost today in the SF to their top-seeded countrywomen, Aniek van Koot & Jiske Giffioen. Since 2002, Vergeer has missed a few slams, and here and there competitions haven't been held, but she's been a pretty constant presence at nearly every slam for a decade... and this is the first time she didn't walk off with at least one title at a slam in which she's competed.

In fact, this is the first time Vergeer hasn't at least reached the final in every slam singles or doubles event she's played. In her previous 43 slam competitions, she reached the final every time, going a combined 42-1 in championship matches and taking 21 titles each in singles and doubles. Her only loss came in the 2010 RG Doubles final, also against a team that included van Koot, by the way.

Ahem... I think we all know who -- or What -- is responsible for this aberration.














*WOMEN'S SINGLES FINAL*


#3 Agnieszka Radwanska/POL vs. #6 Serena Williams/USA



*MEN'S SINGLES FINAL*


#3 Roger Federer/SUI vs. #4 Andy Murray/GBR



*WOMEN'S DOUBLES FINAL*


Williams/Williams (USA/USA) vs. #6 Hlavackova/Hradecka (CZE/CZE)



*MEN'S DOUBLES FINAL*


#5 Lindstedt/Tecau (SWE/ROU) vs. Marray/Nielsen (GBR/DEN)



*MIXED DOUBLES SF*


#1 Huber/B.Bryan (USA/USA) vs. #4 Vesnina/Paes (RUS/IND)
#3 Srebotnik/Zimonjic (SLO/SRB) vs. #2 Raymond/M.Bryan (USA/USA)



*GIRLS SINGLES FINAL*


#3 Elina Svitolina/UKR vs. #5 Eugenie Bouchard/CAN



*BOYS SINGLES FINAL*


#1 Luke Saville/AUS vs. #4 Filip Peliwo/CAN



*GIRLS DOUBLES SF*


#1 Bouchard/Townsend (CAN/USA) vs. #4 Abanda/Vickery (CAN/USA)
#7 Bencic/Konjuh (SUI/CRO) vs. #2 Gavrilova/Svitolina (RUS/UKR)



*BOYS DOUBLES SF*


#6 Galarza/Martinez (ARG/ARG) vs.#4 Harris/Kyrgios (AUS/AUS)
Donati/Licciardi (ITA/ITA) vs. (WC) Hoyt/Montgomery (GBR/RSA)



*WOMEN'S WC DOUBLES FINAL*


#1 Griffioen/Van Koot (NED/NED) vs. Shuker/Whiley (GBR/GBR)



*MEN'S WC DOUBLES FINAL*


x/x vs. x/x
















*WIMBLEDON "JUNIOR BREAKOUT" WINNERS*


2007 Urszula Radwanska, POL
2008 Laura Robson, GBR
2009 Timea Babos, HUN & Miyabi Inoue, JPN
2010 Kristyna Pliskova, CZE
2011 Ashleigh Barty, AUS
2012 Eugenie Bouchard, CAN



*WIMBLEDON SINGLES TITLES - MEN*




[all-time]


7...Pete Sampras
7...William Renshaw
6...ROGER FEDERER
5...Bjorn Borg
5...Laurence Doherty


[Open era]


7...Pete Sampras
6...ROGER FEDERER
5...Bjorn Borg
3...Boris Becker
3...John McEnroe



*CAREER SLAM SINGLES FINALS - MEN*




[all-time]


24...ROGER FEDERER (16-7)
19...Ivan Lendl (8-11)
18...Pete Sampras (14-4)
17...Rod Laver (11-6)
16...Rafael Nadal (11-5)
16...Bjorn Borg (11-5)
16...Ken Rosewall (8-8)


[active]


24...ROGER FEDERER (16-7)
16...Rafael Nadal (11-5)
8...Novak Djokovic (5-3)
5...Andy Roddick (1-4)
4...Lleyton Hewitt (2-2)
4...ANDY MURRAY (0-3)



*CAREER MIXED SLAM TITLES - ACTIVE WOMEN*


5...KATARINA SREBOTNIK
5...Cara Black (Career GS)
4...Daniela Hantuchova (Career GS)
2...V.Azarenka, L.Huber, S.Mirza, S.Stosur, S.Williams, V.Williams, V.Zvonareva



*SLAM DOUBLES TITLES - WOMEN - OPEN ERA*


31...Martina Navratilova
21...Pam Shriver
18...Natasha Zvereva
17...Gigi Fernandez
12...Jana Novotna
12...SERENA WILLIAMS
12...VENUS WILLIAMS
11...Virginia Ruano Pascual
















TOP QUALIFIER:

Sandra Zaniewska/POL




TOP EARLY-ROUND (1r-2r):

#3 Agnieszka Radwanska/POL




TOP MIDDLE-ROUND (3r-QF):

#2 Victoria Azarenka/BLR




TOP LATE-ROUND (SF-F):

xx


TOP QUALIFYING MATCH:

Q3: #12q Mirjana Lucic/CRO d. #24 Bibiane Schoofs/NED 7-5/6-4




TOP EARLY-RD. MATCH (1r-2r):

1st Rd. - Tamira Paszek/AUT d. #7 Caroline Wozniacki/DEN 5-7/7-6/6-4




TOP MIDDLE-RD. MATCH (3r-QF):

3rd Rd. - #6 Serena Williams/USA def. #25 Zheng Jie/CHN 6-7/6-2/9-7




TOP LATE-RD. MATCH (SF-F/Jr.):

xx


TOP UNDER-THE-ROOF MATCH:

1st Rd. - Tamira Paszek/AUT d. #7 Caroline Wozniacki/DEN 5-7/7-6/6-4




=============================




FIRST WINNER:

Samantha Stosur/AUS (def. C.Suarez-Navarro/ESP)




FIRST SEED OUT:

#16 Flavia Pennetta/ITA (lost to C.Giorgi/ITA




UPSET QUEENS:

United States




REVELATION LADIES:

Netherlands




NATION OF POOR SOULS:

Slovak Republic (1-3 in 1st Rd.; 3 players w/ WTA titles lost)




LAST QUALIFIER STANDING:

Camila Giorgi/ITA (4th Rd.)




LAST WILD CARD STANDING:

Yaroslava Shvedova/KAZ (4th Rd.)




LAST BRIT STANDING:

Heather Watson/GBR (3rd Rd.)




IT (ALTER EGO):

"The Radwanska"




Ms.OPPORTUNITY:

Agnieszka Radwanska/POL




COMEBACK PLAYER:

Mirjana Lucic/CRO (first main draw Wimbledon win since '00; reaches 3rd Rd.; '99 semifinalist)




CRASH & BURN:

#7 Caroline Wozniacki/DEN (lost 1st Rd. to T.Paszek/AUT, worst slam result since debuted at '07 RG)




ZOMBIE QUEEN:

Tamira Paszek/AUT (down 2 MP vs. C.Wozniacki/DEN in 1st Rd.; after down 6-4/4-0 in Eastbourne SF and 5 MP in Eastbourne Final; Y.Wickmayer/BEL served for match in 3rd Rd.)




DOUBLES STAR

Nominees: L.Raymond/USA, L.Huber/USA, E.Vesnina/RUS & K.Srebotnik/SLO


JUNIOR BREAKOUT:

Eugenie Bouchard/CAN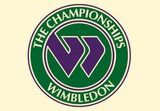 All for Day 11. More tomorrow.