W.6- 23 and a Win... but the hard way
In her 3rd Round match against Zheng Jie, Serena Williams very nearly experienced the strangest loss of her career.


Against the Chinese vet, Serena's serve was working well. As it turned out, even in windy conditions, it ended up working about as well as it EVER has. Still, it almost didn't matter. While she tossed in a career-best 23 aces, her inability to maintain any sort of consistency with her returns of serve-- until the very last moment) -- nearly cost her the match.

In 2008, Zheng played Williams well at SW19, even taking her to a 2nd set tie-break. The same thing happened in the 1st set today, as Zheng's smart, consistent game outlasted Williams in many important rallies and she walked off with a tie-break win and the lead in the match. Serena took charge in the 2nd set, taking it 6-2 by committing just one unforced error and being untouchable on her second serve.

In the 3rd, the two continually traded off holding serve. Even while Serena continued her barrage of aces, it was Zheng who usually had the easier time of things when it came to putting away her serve with a quick lead and hold. In Game #4, Zheng had three opportunities to break Williams for a 3-1 lead. But, again, Serena fell back on her serve to lead her out of the darkness. After having fallen behind love/40, she used two aces to hold for 2-2. Playing into "extra time" with no tie-break ending available, Serena's second-up position in the service rotation meant she had to hold in successive games in order to just stay in the match.

Finally, at 7-7, Williams' return of serve started to fire bullets. On her second break point in Game #15, a deep return at Zheng's feet produced an error by the Chinese player, and Serena got the break for an 8-7 lead. Serving for the match, though, Williams opened the game by committing her first double-fault. It didn't matter, as she got to double match point a few moments later. Zheng saved the first with a big return of a huge Serena serve, then #2 after once again getting the return back too quickly for Williams to react. On MP #3, though, Serena worked herself toward the net in a short rally and put away a shot at the net to win 6-7/6-2/9-7. For the second straight match, she never lost serve.

After the match, Williams said, "I thought, 'Serena, just relax and be calm.' I felt good. I never felt like I was going to lose this match."

If Williams IS the real Serena who has won this title four times, the fact that her serve is starting to cook like it is could end up being the most important development at this slam for the women's competition. It certainly could lead to a serving clinic, on both sides of the net, should Williams meet up with Petra Kvitova in the quarterfinals. But if THAT Serena isn't really here -- and the lingering doubt that has so far accompanied her wins at this event, as well as the decided lack of fear that players are now so often showing when they come up against her, surely leave open that possibility, if not make it probable -- then this match will turn out to emblematic of the current Williams: still lethal, but also not truly WHOLE.

Not yet, anyway.
















=DAY 6 NOTES=


...meanwhile, on the Radwanska front, the sisters took down Irina Falconi & Chanelle Scheepers 7-5/6-1. Now, I guess A-Rad is going to have to buy two more melons for Radwanska Abbey before the the pair plays their next round.

...AWARDS UPDATE!!:

-- Victoria Azarenka's 6-3/6-3 defeat of Jana Cepelova, combined with Roberta Vinci's defeat of Mirjana Lucic, means that Camila Giorgi, who beat Nadia Petrova yesterday, is the "Last Qualifier Standing"

-- Lucic, who didn't have a main draw win at Wimbledon since 2000 until a few days ago, gets "Comeback Player" for her 3rd Round result

-- Tamira Paszek, at it again today by advancing to the Round of 16 after seeing Yanina Wickmayer serve for their match in the final set, is officially this Wimbledon's "Zombie Queen." Truthfully, after what she did in Eastbourne, she's been walking through the streets with bloody human flesh dangling from the corner of her mouth for about a week now. All hail her!

...of note, and maybe somewhat surprisingly, Vinci's win makes her Round of 16 result at this Wimbledon the best of the 29-year old's slam career. One thing the win does is eliminate the possibility that the Italian could actually "better' (though that's probably the wrong word) the much-talked-about-around-here mark shared by Anna Smashnova and Anabel Medina-Garrigues. Those two, of course, are the only two WTA players to ever have 10+ singles title but never reach a slam QF. Of all the players currently on tour, Vinci is the closest to adding her name to that dubious list. Vinci still needs four titles to reach ten for her career (she won three in '11), but before today hadn't even yet matched those other two players' career-best slam result by reaching a Round of 16. Anna and Anabel are now "back on the hook," not potentially off it. Of course, they could still get some company in the near future, asn Vinci still hasn't reached a slam QF. She'll have to get past Tamira Paszek to knock down THAT door at this Wimbledon.

...elsewhere, Petra Kvitova continued to get her game in shape, defeating Varvara Lepchenko in the a second consecutive slam, winning 6-1/6-0. In doubles, Serena & Venus claimed the 2nd set of their 2nd Round match with Petrova & Maria Kirilenko. They'll have to finish the match on Monday.

And Yaroslava Shvedova pretty much sat on Sara Errani, at least in the 1st set. In her 6-0/6-4 win, the wild card didn't lose a single point in the 1st set. She's the first woman (and second player) to ever do that in the Open Era. Her reward? She'll play Serena next. Hey, at least it's not The Radwanska.

...the juniors are now in action. Here are the Girls seeds:

1.

Taylor Townsend, USA


2.

Elizaveta Kulichkova, RUS


3.

Elina Svitolina, UKR


4.

Anna Danilina, KAZ


5.

Eugenie Bouchard, CAN


6.

Katerina Siniakova, CZE


7.

Sachia Vickery, USA


8.

Donna Vekic, CRO


9.

Daria Gavrilova, RUS

(lost today to Marcela Zacarius/MEX)
10.

Chalena Scholl, USA


11.

Anett Kontaveit, EST


12.

Indy De Vroome, NED


13.

Allie Kiick, USA


14.

Francoise Abanda, CAN


15.

Maria Ines Deheza, BOL


16.

Ana Konjuh, CRO



...Kim Clijsters mentioned the other day that she was interested to see how Lukas Rosol would play his next time out after upsetting Rafael Nadal. Well, she found out today. He lost to Philipp Kohlschreiber in straight sets in a match-up of the two players who beat Nadal on grass this summer.

...I hope Andy Murray loses soon. I don't think I can take a full week of ESPN2's cooing and over-analysis of the Scot's pressures at Wimbledon, especially when two of the main voices on the telecast each day don't even know the actual name of the tournament, and the usual on-set host mispronounces the name of every third player whose match she throws the telecast to. Speaking of...

...LIKES FROM DAY 6:

-- Hannah Storm, never really "letting me down."

...DISLIKES FROM DAY 6:

-- Just a quick rundown: right out of gate on ESPN2's coverage, Storm talked about the people on set for the first segment having about "sixty-five Wimbletons" between them. Later, as she was doing a run down of all the network's social media sites and the like, since she was reading off names of places to go, it was apparent she was going to actually have to say the name of the tournament several times in about thirty seconds. I paused and wondered, "Can she do it?" The first mention: "Wimbledon." The second: "Wimbledon." The third... dingdingdingding... it was back to "Wimbleton."

Now, if the tournament was being held in medieval England, what could we do to Hannah, anyway? (Just a random thought I had early this morning.)

I've been harping on the that last few days because, quite honestly, this is one my biggest pet peeves. Surely, at least, when it comes to anyone talking about sports. I wanted to throw a brick at the guy a few months ago on "Jeopardy!" who answered a question -- or, hmmm, considering the's format, would be questioned an answer? -- about the tournament by calling it "Wimbleton" a few months ago. But it's one thing for someone with little interest in sports to say it incorrectly on a televised quiz show, but it is INEXCUSABLE for an actual sports announcer -- broadcasting from the frickin' SITE OF WIMBLEDON -- to not be able to do it. Speaking of, I listened to NPR radio for about ten minutes today, and listened to a five-minute from some ass-hat on Wimbledon's ball kids, and HE DID IT, TOO! He said he was broadcasting from the tournament. I think he was lying. If he wasn't lying, then he really should be fired. If as simple a fact as the name of the event you're covering -- which is plastered on things all around you -- somehow eludes you, I can't imagine what does that we DON'T know about.



--

Of course, then Chris Evert came along on Day 6 and wiped Storm's flubs off the map.

During the Williams/Zheng match, continuing a theme in her commentary at this event, Evert presented a player who's been around for a while like she was some new ingenue just taking her first step into the "big time." While 29 IS "young" in REAL time, in tennis it's actually considered, "old," or at least "veteran." According to the breathless Evert, though, nearly 29-year old Zheng (her birthday is next week) was a "young Chinese player" making a big move in her career. Never mind the fact that the #25-seeded Zheng is a two-time slam semifinalist, including four years ago at Wimbledon. It's a fact that somehow eluded Evert's broadcast partner Chris Fowler, as well. Noting the reaction of the Centre Court crowd to Zheng, he just-as-ridiculously asserted that the people in attendance were delighted that she was playing so well because she'd "probably never played on this court" before. Ummm, as I noted, she was a Wimbledon semifinalist four years ago. I'm thinking she probably played that match on Centre Court, especially since that match WAS ALSO AGAINST SERENA WILLIAMS. I went back to see what I said about that match, and saw that my initial belief WAS accurate.

Oh, and Evert -- a three-time WimbleDON champion, by the way -- called it WimbleTON today, too. Just as a means of comparison, I can't imagine EVER hearing Martina Navratilova make that particular error on Tennis Channel. And if such a brain freeze moment DID occur, I can easily hear her correcting herself and making some self-deprecating comment about "the mind's the first thing to go" or something like that. No ever does anything like that on ESPN.

...and, finally, is there anything more utterly stupid than that it became a huge issue that there was even a chance that the Andy Murray/Marcos Baghdatis (or, as Storm called him, "Bag-DIGHTIS") match wouldn't be completed Saturday night because of a curfew (which, in this day and age, if it must exist, should really be midnight, not 11 pm)?

Speaking of not playing on Saturday night, they WON'T be playing on Sunday. Ah, it's one of the things that I like best about Wimbledon (at least since the birth of the "Daily Backspin"). A day off. Back on Monday.
















*WOMEN'S SINGLES ROUND OF 16*


#1 Maria Sharapova/RUS vs. #15 Sabine Lisicki/GER
Kim Clijsters/BEL vs. #8 Angelique Kerber/GER
#3 Agnieszka Radwanska/POL vs. (Q) Camila Giorgi/ITA
#17 Maria Kirilenko/RUS vs. Peng Shuai/CHN
#6 Serena Williams/USA vs. (WC) Yaroslava Shvedova/KAZ
#24 Francesca Schiavone/ITA vs. #4 Petra Kvitova/CZE
Tamira Paszek/AUT vs. #21 Roberta Vinci/ITA
#14 Ana Ivanovic/SRB vs. #2 Victoria Azarenka/BLR



*MEN'S SINGLES ROUND OF 16*


#1 Novak Djokovic/SRB vs. #Viktor Troicki/SRB
#18 Richard Gasquet/FRA vs. #31 Florian Mayer/GER
#3 Roger Federer/SUI vs. Xavier Malisse/BEL
Denis Istomin/UZB vs. #26 Mikhail Youzhny/RUS
#7 David Ferrer/ESP vs. #9 Juan Martin del Potro/ARG
#16 Marin Cilic/CRO vs. #4 Andy Murray/GBR
#5 Jo-Wilfried Tsonga/FRA vs. #10 Mardy Fish/USA
(Q) Brian Baker/USA vs. #27 Philipp Kohlschreiber/GER
















*WIMBLEDON "ZOMBIE QUEEN" WINNERS*


2007 Venus Williams, USA
2008 Nicole Vaidisova, CZE
2009 Dinara Safina, RUS
2010 Petra Kvitova, CZE
2011 Marion Bartoli, FRA
2012 Tamira Paszek, AUT



*WIMBLEDON "COMEBACK PLAYER" WINNERS*


2007 Venus Williams, USA
2008 Tamarine Tanasugarn, THA
2009 Ana Ivanovic, SRB
2010 Vera Zvonreva, RUS
2011 Maria Sharapova, RUS
2012 Mirjana Lucic, CRO



*WIMBLEDON "LAST QUALIFIER STANDING"*


2006 Severine Bremond, FRA (QF)
2007 O.Govortsova/BLR, N.Ozegovic/CRO, T.Perebiynis/UKR, A.Szavay/HUN, H.Sromova/CZE (2nd Rd.)
2008 A.Pavlyuchenkova/RUS, MJ.Martinez-Sanchez/ESP, B.Strycova/CZE (3rd Rd.)
2009 Melanie Oudin, USA (4th Rd.)
2010 Kaia Kanepi, EST (QF)
2011 Misaki Doi, JPN (3rd Rd.)
2012 Camila Giorgi, ITA (in 4th Rd.)



*WOMEN'S FINAL 16*




[by age]


20 - Camila Giorgi
21 - Tamira Paszek
22 - Victoria Azarenka, Petra Kvitova, Sabine Lisicki
23 - Agnieszka Radwanska
24 - Ana Ivanovic, Angelique Kerber, Yaroslava Shvedova
25 - Maria Kirilenko, Maria Sharapova
26 - Peng Shuai
29 - Kim Clijsters, Roberta Vinci
30 - Serena Williams
32 - Francesca Schiavone


[by ranking]


#1 - Maria Sharapova, RUS
#2 - Victoria Azarenka, BLR
#3 - Agnieszka Radwanska, POL
#4 - Petra Kvitova, CZE
#6 - Serena Williams, USA
#8 - Angelique Kerber, GER
#14 - Ana Ivanovic, SRB
#15 - Sabine Lisicki, GER
#19 - Maria Kirilenko, RUS
#23 - Roberta Vinci, ITA
#26 - Francesca Schiavone, ITA
#34 - Peng Shuai, CHN
#37 - Tamira Paszek, AUT
#47 - Kim Clijsters, BEL
#65 - Yaroslava Shvedova, KAZ
#145 - Camila Giorgi, ITA


[by career slam Round-of-16's; w/ number at WI]


39...Serena Williams (11) - AO
25...Maria Sharapova (8) - AO,RG
25...Kim Clijsters (7) - AO
17...Francesca Schiavone (2)
13...Agnieszka Radwanska (5) - AO
13...Ana Ivanovic (4) - AO
12...Victoria Azarenka (3) - AO,RG
9...Petra Kvitova (3) - AO,RG
6...Maria Kirilenko (1)
5...Sabine Lisicki (3) - AO
4...Tamira Paszek (3)
4...Peng Shuai (2)
3...Angelique Kerber (1) - RG
3...Yaroslava Shvedova (1) -RG
1...Camila Giorgi (1)
1...Roberta Vinci (1)
==
AO - also 2012 AO Rd. of 16
RG - also 2012 RG Rd. of 16


[by preseason "Grand Slam Master List" ranks]


1 - S.Williams
2 - Kvitova
3 - Clijsters
5 - Azarenka
6 - Sharapova
13 - Schiavone
14 - Lisicki
16 - Radwanska
19 - Ivanovic
24 - Kirilenko
36 - Paszek
40 - Peng
41 - Kerber
42 - Vinci
unlisted - Giorgi,Shvedova



*WOMEN'S & MEN'S FINAL 16's - BY NATION*


4...Germany (Kerber,Kohlschreiber,Lisicki,F.Mayer)
3...Italy (Giorgi,Schiavone,Vinci)
3...Russia (Kirilenko,Sharapova,Youzhny)
3...Serbia (Djokovic,Ivanovic,Troicki)
3...United States (B.Baker,Fish,S.Williams)
2...Belgium (Clijsters,Malisse)
2...France (Gasquet,Tsonga)
1...Austria (Paszek)
1...Belarus (Azarenka)
1...China (Peng)
1...Croatia (Cilic)
1...Czech Republic (Kvitova)
1...Great Britain (Murray)
1...Kazakhstan (Shvedova)
1...Poland (Radwanska)
1...Spain (Ferrer)
1...Switzerland (Federer)
1...Uzbekistan (Istomin)



*WOMEN'S CAREER SLAM FINAL 16's - ACTIVE LEADERS*


40...Venus Williams, USA
39...SERENA WILLIAMS, USA
25...MARIA SHARAPOVA, RUS
25...KIM CLIJSTERS, BEL
23...Svetlana Kuznetsova, RUS
20...Nadia Petrova, RUS
17...FRANCESCA SCHIAVONE, ITA



*WOMEN'S OVERALL WON/LOST - BY NATION*




[through 3rd Rd.]


13-9 Russia (Kirilenko,Sharapova)
11-5 Italy (Giorgi,Schiavone,Vinci)
10-9 United States (S.Williams)
8-3 Germany (Kerber,Lisicki)
8-9 Czech Republic (Kvitova)
6-2 China (Peng)
5-1 Belgium (Clijsters)
4-1 Belarus (Azarenka)
4-2 Kazakhstan (Shvedova)
4-3 Serbia (Ivanovic)
4-6 = GBR
4-7 = FRA
3-1 Austria (Paszek)
3-2 Poland (A.Radwanska)
3-2 = NED
3-6 = ESP
2-2 = CRO,TPE
2-3 = HUN,UKR
2-4 = SVK
2-6 = ROU
1-1 = BUL,GEO,NZL,SUI
1-2 = CAN
1-3 = JPN
1-5 = AUS
0-1 = DEN,GRE,ISR,LUX,RSA,SLO,THA,UZB
0-2 = SWE
















TOP QUALIFIER:

Sandra Zaniewska/POL




TOP EARLY-ROUND (1r-2r):

#3 Agnieszka Radwanska/POL




TOP MIDDLE-ROUND (3r-QF):

xx


TOP LATE-ROUND (SF-F):

xx


TOP QUALIFYING MATCH:

Q3: #12q Mirjana Lucic/CRO d. #24 Bibiane Schoofs/NED 7-5/6-4




TOP EARLY-RD. MATCH (1r-2r):

1st Rd. - Tamira Paszek/AUT d. #7 Caroline Wozniacki/DEN 5-7/7-6/6-4




TOP MIDDLE-RD. MATCH (3r-QF):

xx


TOP LATE-RD. MATCH (SF-F/Jr.):

xx


TOP UNDER-THE-ROOF MATCH:

Nominee: 1st Rd. - Paszek d. Wozniacki


=============================




FIRST WINNER:

Samantha Stosur/AUS (def. C.Suarez-Navarro/ESP)




FIRST SEED OUT:

#16 Flavia Pennetta/ITA (lost to C.Giorgi/ITA




UPSET QUEENS:

United States




REVELATION LADIES:

Netherlands




NATION OF POOR SOULS:

Slovak Republic (1-3 in 1st Rd.; 3 players w/ WTA titles lost)




LAST QUALIFIER STANDING:

Camila Giorgi/ITA (in 4th Rd.)




LAST WILD CARD STANDING:

Yaroslava Shvedova/KAZ (in 4th Rd.)




LAST BRIT STANDING:

Heather Watson/GBR (3rd Rd.)




IT:

xx


Ms.OPPORTUNITY:

xx


COMEBACK PLAYER:

Mirjana Lucic/CRO (first main draw Wimbledon win since '00; reaches 3rd Rd.; '99 semifinalist)




CRASH & BURN:

#7 Caroline Wozniacki/DEN (lost 1st Rd. to T.Paszek/AUT, worst slam result since debuted at '07 RG)




ZOMBIE QUEEN:

Tamira Paszek/AUT (down 2 MP vs. C.Wozniacki/DEN in 1st Rd.; after down 6-4/4-0 in Eastbourne SF and 5 MP in Eastbourne Final; Y.Wickmayer/BEL served for match in 3rd Rd.)




DOUBLES STAR

xx


JUNIOR BREAKOUT:

xx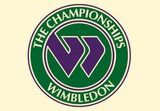 All for Day 6. More on Monday.