W.10- Seeking a Friend for the End of the World
So much can change in a year.


One year ago at Wimbledon, Angelique Kerber was ranked #103. She lost in the 1st Round. Agnieszka Radwanska was the #13 seed. She lasted longer at SW19, but only by one round. At the same time, the mean-spirited alter ego known as The Radwanska was still a mystery. A notion. An inkling in the corner of one's mind, as there'd always been something about A-Rad that didn't quite add up, but the idea of The Rad was something too dangerous to contemplate being real.

On Day 10, all three met on Centre Court to decide who'd be playing in their first career slam singles final on Saturday.

A-Rad, just like her alter ego, has the ability to play tricks with her opponent's mind. And the same pattern occurred in the semifinal. While Kerber was the first to grab an advantage, getting an early break for a 2-1 lead, it didn't take long for The Radwanska to show up on the other side of the net and begin to take charge. Down 3-2, the Pole took a 30/15 lead on Kerber with a drop shot off the net cord. Game on. Radwanska got the break, then held after saving a break point on her own serve. Having seen The Radwanska knock the German off balance, A-Rad drove past her to take the set with another break for 6-3.

After that, it was time to have a little fun. But The Radwanska never betrays an emotion an court, so Agnieszka held the same expression throughout as she gradually extinguished Kerber's flame. At 1-1, Kerber tried to get into an "eye-for-an-eye" battle with A-Rad, doing all she good to put as much slice on a backhand shot as she possibly could. Inside, The Radwanska laughed. Outwardly, Aga simply sent a slice backhand right back. A better one. It forced a Kerber error. "Watch out, Angie... The Rad'll cut ya."

The match featured several long, fascinating rallies, full of spins and point-extending shots made with pinpoint accuracy. If the crowd looked closely, they would have seen Radwanska's mind working overtime while she seemed to barely break a sweat, while Kerber's thoughts were often spinning inside her skull. A-Rad got a break for 3-2. One game later, in a point that featured several defensive moon balls and lobs, Kerber finally managed to outlast Radwanska to win. She raised her arms in celebration as if she'd just slayed a beast. But it was only a jab to The Radwanska's jaw. After saving a break point, A-Rad held for 4-2. With Radwanska serving for the match at 5-4, Kerber won a 26-shot rally. Again, she celebrated. Again, The Radwanska pulled on the chain around the German's neck just a little harder. Aga held for a 6-3/6-4 win to send she and her alter ego to their maiden slam final, while still holding out hope for a loss in the second semifinal by Victoria Azarenka that would allow Radwanska to play for the #1 ranking on Saturday.

Afterward, Radwanska, when asked about her friendship with Kerber, who has Polish heritage and spends time in the nation, clearly defined the relationship. "Off court, friends", she said, "but on court, opponents." Or, in the words of The Radwanska, "Don't f*** with me, Angie... remember, I know where you live."

Speaking of living arrangements, I heard that Urszula has apparently already taken off for Californina for next week's tournament. Hmmm... are we sure she isn't undertaking some reconnaissance mission, or is simply holed up running numbers and sharpening knives in the basement of Radwanska Abbey? If she's "mysteriously" in attendance at Centre Court on Saturday, we may have our answer.

All that was left to determine was whether The Radwanska would facing off on Saturday against Serena Williams (A-Rad is 0-2 against her) or Victoria Azarenka (0-6 in '12). One year after Serena had come back from her long absence in the wake of several frightening health scares, she went up against Azarenka, who, since she'd reached her first career slam SF at SW19 last July, had transformed/matured into a grand slam winner, a #1 player (a position to which she could return on Monday) and the tour's most dominant force over the first few months of this season.

Williams entered with a 7-1 career record against Azarenka, but the Belarusian had twice seemed to be on the brink of upsetting the now 13-time slam winner in a major. In Melbourne in 2009, Vika was outplaying eventual-champ Serena, only to succumb to the Aussie heat. She got her only career over Williams in Miami later that year, but Serena was playing injured and her movement was hampered. Back in Australia in 2010, Azarenka took a 6-4/4-0 lead, only to see Williams come back to win and again claim the title.

With Serena's serve cooking at this Wimbledon quite possibly better than it EVER has, Azarenka's chances were expected to be limited. Petra Kvitova had failed to seize her single opportunity to extend Williams into a 3rd set in the quarterfinals, and Azarenka could not follow suit if she was going to stand a chance. Right on cue, Azarenka got to 30/30 on Serena's serve in the opening game of the match. She even got a second serve. But Vika couldn't capitalize on the point, didn't get a break point, and then saw Williams hold with an ace. Azarenka hit a double-fault to start game #6, and overcame a 15/30 deficit in a two-deuce game to hold for 3-3. But by the time Serena had finished holding for 4-3, Williams still hadn't lost another point on her serve since Azarenka had gotten to 30/30 in game #1. Williams broke Azarenka's serve with a winner off a Vika drop shot. Serving for the set at 5-3, up 30/love, Serena finally gave Azarenka a point on her serve when she fired a shot long. Soon afterward, Vika scored her first winning point on Serena's first serve in the set after failing in fifteen previous tries. Williams held for 6-3, but Azarenka had begun to chip away.

The Belarusian got closer and closer to catching Williams in the 2nd. If she could push Serena to a 3rd set, where she'd nearly been upset earlier this Wimbledon by Zheng Jie (9-7 3rd set) and Yaroslava Shvedova (7-5 3rd), Williams' nearly twice as much time on the court as Azarenka might begin to turn the match in Vika's favor down the stretch. Getting there was never going to be easy, but it DID produce a great 2nd set of action.

It didn't start that way, as Azarenka double-faulted to begin the set. But she held, then turned her attention to getting a foothold on Williams' serve. In the second game, she barely missed a lob that would have given her her first two-point edge (at 30/love) on Serena's serve. Vika got to 30/30, but Serena hit an ace. She even pushed Williams to her first deuce game of the match, but Serena hit another ace and a service winner to hold. Azarenka fell behind early in the next game, and Serena's huge return winner got her a break for 2-1. Down 3-2, Azarenka knocked down one more door, getting her first break point in the match. After failing to conver her first break chance, she took advantage on her second try, using a big return of her own of a Williams second serve to get back on serve at 3-3.

Playing as well she could under the circumstances, Azarenka turned the act of holding serve into a risky art form. Down 15/30, Vika's second serve was netted by Williams, who'd attempted a down-the-line backhand that would have gotten her to within a point of immediately breaking back. Serena got to break point, but Azarenka saved it with a big serve, then Serena hit long. Vika held for a 4-3 lead, then again at 5-4. Holding up well against Williams' groundstokes, Azarenka very impressively held again for 6-5, only this time doing so at love. She was just looking for an opening that rarely came, as Serena pulled out her ace cannon again to get to the tie-break, pushing her total to 21 in a multiple-ace game.

In the tie-break, neither player's serve flinched. Serena threw in her career record-tying (a record that she just set three rounds ago) 23rd ace for 5-5. Both held serve through the first eleven points, then a twelfth when Williams' lob attempt on match point went just long to knot things at 6-6. But the serving point winning streak ended when Azarenka netted a backhand in point #13. With the error, she'd put herself in the worst position imaginable -- down match point, with Williams serving. After fighting to catch Serena all set, Williams' had the chance for one final burst that would leave Vika in the dust.

It only took a single point, too, as the most predictable ending -- another ace -- sent Serena to her eighteenth career slam final with a 6-3/7-6(6) victory. It was Williams 24th ace, a new career mark, as well as a Wimbledon women's record. And she did it in a TWO-set match. She has 85 aces for the tournament. Second place for the women in Sabine Lisicki -- with 34. In fact, Serena has a shot to lead the TOURNAMENT in aces. Philipp Kohlschreiber's 98 leads the men, but he lost in the QF. Semifinalist Jo-Wilfried Tsonga, with 75, seems to be Williams' only real competition.

I said after Williams' 1st Round loss at Roland Garros that I figured it probably meant that a redemption-seeking Serena was going to win Wimbledon. Shame on me for, somewhere along the way, for forsaking my own words. Of course, it's not a fait accompli just yet.

The Ladies final will be a battle of total opposites. The visible power and potential dominance of Williams vs. the internal machinations and dastardly wizardry of Agnieszka and The Radwanska. But there won't be enough room on the Centre Court stage for all three of them. Serena is 2-0 against A-Rad, including one win at Wimbledon, but they haven't played since 2008. With her ability to overpower the Pole, and with her serve looking as good as it has this fortnight, Williams seems the solid favorite.

Serena might be able to get the better of Agnieszka, but The Radwanska might be a different animal altogether. With the #1 ranking on the line, can The Rad find a way to spin Its most genius plan yet into reality? If It can, Its time of hiding in the shadows will be over. And if you're wondering what a WTA world would be like with The Radwanska out in the open, at the #1 rankings… well, I'm not sure if that'd be a reassuring reality, or an even more frightening one than we could ever imagine.

But, of course, no player's shadow is longer than that of Miss Serena Williams. If the "fate of the WTA world" rests in her hands, we might just have a chance.
















=DAY 10 NOTES=


...concerning 3-8 shot rallies, ESPN's "IBM Insight" said before the Radwanska/Kerber match that the German had a target of winning 48% of those in order to win, with Radwanska needing 49% to do the same. In the 1st set, Kerber met her target (w/ 54%), while A-Rad (46%) didn't. But Radwanska won the set. In the 2nd, Kerber (49%) again met her target, while Radwanska (51%) only barely did. A-Rad won again.

Obviously, The Radwanska is capable of confounding even a computer. What's next? A game of "Jeopardy" against IBM's Watson?

...with her appearance in the final, Radwanska is now just the seventh woman to have played in both the Girls and Ladies singles finals in the Open era. A-Rad was the junior champion in '05, and the only two women who have ever managed to claim both singles titles are Martina Hingis ('94 & '97) and Amelie Mauresmo ('96 & '06).

...the doubles drama between Elena Vesnina and Liezel Huber that began in Melbourne is STILL going on. Huber & Lisa Raymond took Vesnina & Ekaterina Makarova in the QF today and, again, there was a dispute during the match between the Russian and the American, this time about whether a ball fired at Huber at the net by Vesnina had touched her, or if she'd simply blocked it with her racket.

Afterward, Vesnina ended up apologizing, and Raymond Tweeted congratulations back. Vesnina replied, "Thank you Lisa. It was great match and u are better player and person on and off the court than your partner!!!"

Take note: Huber and Vesnina are one match win from each (and their partners) from meeting AGAIN in the mixed doubles semifinals. Geez.

In the doubles SF, Huber & Raymond will meet the Williams Sisters, who took out still another all-American team in Racquel Kops-Jones & Abigail Spears today. Huber (with Bob Bryan) and Raymond (w/ Mike Bryan) are the only women alive in both the doubles and mixed draws, while the only men alive in both are their partners, the Bryan twins.

...in the doubles QF, Andrea Hlavackova & Lucie Hradecka defeated Sara Errani & Roberta Vinci, ending the Italian pair's 25-match winning streak (the best on tour since Gigi Fernandez & Natasha Zvereva's 28-match run in 1994). Obviously, Errani & Vinci didn't escape the "melon treatment" of The Radwanska. The Rad sisters had given the Italians a walkover in the 3rd Round of doubles... but, apparently, the melons had already been bought and prepared with "Sara" and "Roberta" carved into their sides. Thus, it was already over for them before this match even began.

Waste not, want not. That's what The Radwanska says.

...in juniors, the Canadians are still alive and kicking. Eugenie Bouchard and Francoise Abanda both reached the semifinals today. Bouchard will face Anett Kontaveit, while Abanda takes on Elina Svitolina. Three of the top four Boys seeds reached the semifinals, including AO junior champ Luke Saville and Canada's Filip Peliwo, RU in both Melbourne and Paris this year.

...LIKES FROM DAY 10:

-- I think Mike Tirico and (especially) Chris Evert did a pretty good job of describing the tricky aspects Radwanska's game today, and used some great phrases -- many with very menacing THE Radwanska-like imagery -- along the way. Evert noted her "slice and dice" tactics." She was called a "magician" and "genius." Evert even made me sit up and take notice when she said that, since Radwanska doesn't make many errors and forces an opposing player to WIN the match since she isn't going to give it away, she instills "fear and terror" in an opponent. Seriously, it was like I was feeding her lines there a couple of times. Hahaha.

While things have finally started to change over the last few days, over the three '12 slams and various other events this season, the ESPNers have been very slow to clue in to the aspects of Radwanska's game that make her so fascinating to watch, and especially the things she's improved upon since last summer that have facilitated her climb up the rankings -- mainly that she's added some punch to her serve, and occasionally now hits aces on big points, and she's now more willing than in the past to not just sit back and try to force errors. While it's not the main goal of her game, she WILL go for some in-rally winners now that she wouldn't have attempted a year ago. While not a power player, Radwanska also isn't quite the "pattycake" player she seemed to so often be a few years ago. It goes to show that adding a just a few things to a player's game, and that player's will to use them throughout a match and not just when she has no other choice, can make a HUGE difference in results.

Pointing out such things makes for more entertaining match coverage, I think. It's certainly more alluring than another round of "she's so loud" or "she's not as loud as..." talk. It helps to make a player like Radwanska more interesting to watch, and since her non-power game might need something extra color to make things interesting for a casual viewer only tuning because it's a slam semifinal or final, it's actually good for the game. I mean, ESPN doesn't have to try to turn Radwanska into a ANOTHER PERSON or anything to finally get a stable footing about how to talk about her (like some person did, apparently), but there's nothing wrong with shining a great big light on her most unique trait.

...DISLIKES FROM DAY 10:

-- I giveth. But, of course, I also taketh away. During the Radwanska match, just a few minutes after Mike Tirico went over the list of things that A-Rad needed to get to #1 (essentially, she had to win one match to get to #2 and, for #1, win another match and hope... which worked out pretty well for her, as it turned out), Evert started talking about how Radwanska was "one or two big wins from getting into the Top 2." Had she even been listening?



--

ESPN not even being able to get half-way through the Radwanska/Kerber match without talking about how those two players didn't make as much noise on the court as Azarenka. Then, during the Azarenka match, noting that a big reason that Vika isn't as well-liked by some fans is because of the noise that she makes. For one thing, there are quite a few things about Azarenka that causes SOME people not to like her (not surprisingly, those things -- not to mention the fact that some people don't like them -- are precisely why I actually like Vika more and more... shades of La Petit Taureau, if I do say so), and, as always, I question the use of the term "fans" if those "casual viewers" actually won't watch a player because she's doing something she's been doing for years, and others have been doing for decades.

Naturally, ESPN used another flash poll to attempt to back up what has been the network's #1 women's tennis topic over the last year, showing that over 60% of "fans" were in favor of legislating against "grunting." Of course, neither Tirico nor Evert mentioned that only a few minutes before the same pool of "fans" had managed to include a block of more than 25% who DIDN'T think Serena's serve was the most dominant single shot in women's tennis. Those who choose to live by unscientific online sports polls should be sentenced to die by unscientific online sports polls.

????? FROM DAY 10:

-- In the Tennis Express ad featuring Michael Russell being run on ESPN, the American player orders some tennis gear while he's vacationing on a tropical island. When the package arrives, it's delivered to him while he resting on a hammock. As the concierge hands him the package, you can see that it's been opened and the four flaps are folded in that way that you "lock" a cardboard box. My question: What, the people who made the commercial couldn't get a piece of tape to secure the flaps so that the package at least LOOKED like it had actually been delivered? Or, are we supposed to think that the concierge opened the box for "safety reasons" before delivering it, raising all sorts of other questions? Considering those Tennis Express ads are anything but "slick" and "deep," though, I somehow doubt that intriguing latter prospect is really in play.



--

Come on, Serena. Do you REALLY expect us to believe that you were surprised to find out this is going to be your seventh Wimbledon final?

...and, finally, while I've mostly made a point to mute the sound whenever Hannah Storm has come on the air over last couple of days, I did wade into the deep water a bit after the Williams/Azarenka match. Naturally, I wasn't disappointed. While discussing Serena's next match, Storm noted, "Azarenka is more of a power player than the young woman she's going to play in the final." At that point, she tried to sneak a look at the notes in front of her on the desk, then attempted to seemingly move forward as if her eyes had only been wandering, continuing with, "...Aga Radwanska..."

Yep, I do believe that she had forgotten who Serena was going to be playing in the final.

At best, she was trying to make sure she said A-Rad's name correctly. But, really, what evidence is there in the past that she particularly cares about that? Zippy. That's how much.
















*WOMEN'S SINGLES FINAL*


#3 Agnieszka Radwanska/POL vs. #6 Serena Williams/USA



*MEN'S SINGLES SF*


#1 Novak Djokovic/SRB vs. #3 Roger Federer/SUI
#5 Jo-Wilfried Tsonga/FRA vs. #4 Andy Murray/GBR



*WOMEN'S DOUBLES SF*


#1 Huber/Raymond (USA/USA) vs. Williams/Williams (USA/USA)
Pennetta/Schiavone (ITA/ITA) vs. #6 Hlavackova/Hradecka (CZE/CZE)



*MEN'S DOUBLES SF*


#5 Lindstedt/Tecau (SWE/ROU) vs. #10 Melzer/Petschner (AUT/GER)
Marray/Nielsen (GBR/DEN) vs. #2 Bryan/Bryan (USA/USA)



*MIXED DOUBLES QF*


#1 Huber/B.Bryan (USA/USA) vs. #8 Goerges/Nestor (GER/CAN)
#4 Vesnina/Paes (RUS/IND) vs. Kudryavtseva/Hanley (RUS/AUS)
Fleming/Hsieh (GBR/TPE) vs. #3 Srebotnik/Zimonjic (SLO/SRB)
#2 Raymond/M.Bryan (USA/USA) def. #10 Zheng/Bopanna (CHN/IND)



*GIRLS SINGLES SF*


#14 Francoise Abanda/CAN vs. #3 Elina Svitolina/UKR
#11 Anett Kontaveit/EST vs. #5 Eugenie Bouchard/CAN



*BOYS SINGLES SF*


#1 Luke Saville/AUS vs. #3 Gianluigi Quinzi/ITA
#4 Filip Peliwo/CAN vs. #8 Mitchell Krueger/USA



*GIRLS DOUBLES QF*


#1 Bouchard/Townsend (CAN/USA) vs. #6 Danilina/Haddad Maia (KAZ/BRA)
x/x vs. Lemmens/Mertens (BEL/BEL)
#7 Bencic/Konjuh (SUI/CRO) vs. Routliffe/Salnikova (CAN/RUS)
#5 De Vroome/Kontaveit (NED/EST) vs. #2 Gavrilova/Svitolina (RUS/UKR)



*BOYS DOUBLES QF*


#1 Peliwo/Quinzi (CAN/ITA) vs. #6 Galarza/Martinez (ARG/ARG)
#4 Harris/Kyrgios (AUS/AUS) vs. Bambridge/Uchida (GBR/JPN)
#5 Saville/Thompson (AUS/AUS) vs. Donati/Licciardi (ITA/ITA)
(WC) Hoyt/Montgomery (GBR/RSA) vs. Bergevi/Torpegaard (SWE/DEN)
















*WIMBLEDON "Ms. OPPORTUNITY" WINNERS*


2004 Maria Sharapova, RUS
2005 Venus Williams, USA
2006 Severine Bremond, FRA
2007 Marion Bartoli, FRA
2008 Zheng Jie, CHN
2009 Elena Dementieva, RUS
2010 Tsvetana Pironkova, BUL
2011 Petra Kvitova, CZE
2012 Agnieszka Radwanska, POL



*ACTIVE PLAYERS - FIRST SLAM FINAL*


1997 U.S. Open - Venus Williams
1999 U.S. Open - Serena Williams (W)
2001 Roland Garros - Kim Clijsters
2004 Wimbledon - Maria Sharapova (W)
2004 U.S. Open - Svetlana Kuznetsova (W)
2007 Roland Garros - Ana Ivanovic
2007 Wimbledon - Marion Bartoli
2008 Roland Garros - Dinara Safina
2008 U.S. Open - Jelena Jankovic
2009 U.S. Open - Caroline Wozniacki
2010 Roland Garros - Francesca Schiavone (W)
2010 Roland Garros - Samantha Stosur
2010 Wimbledon - Vera Zvonareva
2011 Australian Open - Li Na
2011 Wimbledon - Petra Kvitova (W)
2012 Australian Open - Victoria Azarenka (W)
2012 Roland Garros - Sara Errani
2012 Wimbledon - Agnieszka Radwanska



*REACHED GIRLS/LADIES WIMBLEDON FINALS - OPEN ERA*


Martina Navratilova (1973 Jr. RU; 9-2 in 11 finals from 1978-90)
Hana Mandlikova (1978 Jr. RU; 1981 & '86 Ladies RU)
Zina Garrison (1981 Jr. Champion; 1990 Ladies RU)
Martina Hingis (1994 Jr. Champion; 1997 Ladies Champion) #
Amelie Mauresmo (1996 Jr. Champion; 2006 Ladies Champion) #
Maria Sharapova (2002 Jr. RU; 2004 Ladies Champion & '11 RU)
Agnieszka Radwanska (2005 Jr. Champion; in 2012 Ladies final)
--
# - won both titles



*CAREER SLAM SINGLES FINALS*




[women]


34...Chris Evert (18-16)
32...Martina Navratilova (18-14)
31...Steffi Graf (22-9)
29...Margaret Court (24-5)
22...Helen Wills Moody (19-3)
18...SERENA WILLIAMS (13-4) *
18...Billie Jean King (12-6)
18...Evonne Goolagong (7-11)
18...Doris Hart (6-12)
16...Helen Jacobs (6-8)
14...Venus Williams (7-7) *
14...Louise Brough (6-8)


[men]


23...Roger Federer (16-7) *
19...Ivan Lendl (8-11)
18...Pete Sampras (14-4)
17...Rod Laver (11-6)
16...Rafael Nadal (11-5) *
16...Bjorn Borg (11-5)
16...Ken Rosewall (8-8)
15...Roy Emerson (12-3)
15...Bill Tilden (10-5)
15...Andre Agassi (8-7)
15...Jimmy Connors (8-7)



*2012 WTA SF*


8...AGNIESZKA RADWANSKA (4-4)
8...ANGELIQUE KERBER (3-5)
7...VICTORIA AZARENKA (6-1)
6...Maria Sharapova (6-0)
5...Sara Errani (4-1)



*2012 WTA FINALS*


6...Victoria Azarenka (4-2)
6...Maria Sharapova (3-3)
4...AGNIESZKA RADWANSKA (3-0)
4...Sara Errani (3-1)
3...SERENA WILLIAMS (2-0)
3...Angelique Kerber (2-1)
















TOP QUALIFIER:

Sandra Zaniewska/POL




TOP EARLY-ROUND (1r-2r):

#3 Agnieszka Radwanska/POL




TOP MIDDLE-ROUND (3r-QF):

#2 Victoria Azarenka/BLR




TOP LATE-ROUND (SF-F):

xx


TOP QUALIFYING MATCH:

Q3: #12q Mirjana Lucic/CRO d. #24 Bibiane Schoofs/NED 7-5/6-4




TOP EARLY-RD. MATCH (1r-2r):

1st Rd. - Tamira Paszek/AUT d. #7 Caroline Wozniacki/DEN 5-7/7-6/6-4




TOP MIDDLE-RD. MATCH (3r-QF):

3rd Rd. - #6 Serena Williams/USA def. #25 Zheng Jie/CHN 6-7/6-2/9-7




TOP LATE-RD. MATCH (SF-F/Jr.):

xx


TOP UNDER-THE-ROOF MATCH:

Nominee: 1st Rd. - Paszek d. Wozniacki


=============================




FIRST WINNER:

Samantha Stosur/AUS (def. C.Suarez-Navarro/ESP)




FIRST SEED OUT:

#16 Flavia Pennetta/ITA (lost to C.Giorgi/ITA




UPSET QUEENS:

United States




REVELATION LADIES:

Netherlands




NATION OF POOR SOULS:

Slovak Republic (1-3 in 1st Rd.; 3 players w/ WTA titles lost)




LAST QUALIFIER STANDING:

Camila Giorgi/ITA (4th Rd.)




LAST WILD CARD STANDING:

Yaroslava Shvedova/KAZ (4th Rd.)




LAST BRIT STANDING:

Heather Watson/GBR (3rd Rd.)




IT (ALTER EGO):

"The Radwanska"




Ms.OPPORTUNITY:

Agnieszka Radwanska/POL




COMEBACK PLAYER:

Mirjana Lucic/CRO (first main draw Wimbledon win since '00; reaches 3rd Rd.; '99 semifinalist)




CRASH & BURN:

#7 Caroline Wozniacki/DEN (lost 1st Rd. to T.Paszek/AUT, worst slam result since debuted at '07 RG)




ZOMBIE QUEEN:

Tamira Paszek/AUT (down 2 MP vs. C.Wozniacki/DEN in 1st Rd.; after down 6-4/4-0 in Eastbourne SF and 5 MP in Eastbourne Final; Y.Wickmayer/BEL served for match in 3rd Rd.)




DOUBLES STAR

Nominees: L.Raymond/USA, L.Huber/USA, A.Kudryavtseva/RUS & Pennetta/Schiavone, ITA


JUNIOR BREAKOUT:

Nominees: E.Bouchard/CAN & Francoise Abanda/CAN, A.Kontaveit/EST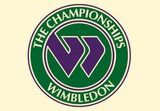 All for Day 10. More tomorrow.