RG.11- The Thrill of Victory and the Agony of Defeat
While yesterday's quarterfinals were about clawing back into contention, today's were about grabbing hold of a match early and not letting it go. In the end, it was Simona Halep and Andrea Petkovic who experienced the thrill of reaching their first career slam semifinals.


Rain delayed the start of Day 11's match play by nearly three hours, but all it did was delay the pain that would ultimately be seen on the faces of Sara Errani and Svetlana Kuznetsova.

In the heavy, breezy conditions of Wednesday, it was Errani whose game seemed to be impacted the most, in an adverse way, by the weather, which took much of the edge off the spins and variety that might have been more effective in drier conditions. Petkovic had no such problems, choosing to hit through the court with power, leaving less to chance. Errani went up an early break, but had a difficult time navigating things quite as well in her own service games. Petkovic, after not playing well in her Round of 16 win, kicked things into gear today after going down 2-0. Playing an aggressive brand of tennis, she pushed Errani back and didn't let her take full advantage of some of her favorite weapons. After dominating Jelena Jankovic with her drop shots in the 4th Round, when Errani tried to do the same with the German, Petkovic neutralized the threat, even racing to get one ball and pulling off a winner with a drop shot of her own. At a loss, the Italian eventually stopped trying such tactics, leaving her adrift while Petko put things together one point after another.

"I have to say today I was in a real zone," the Charleston champ said afterward.

She won six straight games to claim the 1st set, rushing to a 40/love lead on Errani's serve in the final game, then putting away the break two points later. In the 2nd, the remaining Errani threat lasted just into the fourth game. Serving up 40/30 at 2-1, after having secured another early break of Petkovic, the Italian saw her serve broken to knot things at 2-2. It was the fourth straight break of serve in the 2nd set, but Errani wouldn't win another game.

Petkovic continued to pressure Errani down the stretch. Stepping up into the court to hit a backhand winner, the German went up 40/love on Errani's serve, then took a 4-2 lead on her second BP with a backhand return winner into the corner. Petkovic saved two break points to hold a game later, forcing the Italian to hold -- which she'd done just once in the entire match -- in order to extend the match. Errani held a pair of game points, but back-to-back forehand and backhand errors ended things, as Petkovic won 6-2/6-2, becoming the third in the current generation of Germans to reach a slam semi (after Angelique Kerber & Sabine Lisicki), but the first to do so at Roland Garros since Steffi Graf's final successful slam run in 1999.




The other semifinal pitting Halep, the '08 RG girls champ, against '09 women's titlist Kuznetsova might have been a match, but Halep's steady consistency and the Russian's lingering injury issues served to make it a less-competitive affair than might have otherwise been the case.

The Romanian came out displaying the aggression that has characterized her climb from barely-in-the-Top 50 to Top 5 over the last year and a half, getting a break of serve in the first game of the match, then saving a break point while playing in a light rain shower a game later. Kuznetsova immediately responded to Halep's tactics of trying to move her from one corner of the backcourt to the other with consistent groundstrokes, often punctuated by a sterling backhand winner down the line, by hitting harder and going to more winners early in points. It worked for a bit, as she got a break to even things at 2-2. But then Halep took back the advantage by breaking back for 3-2 as the Russian's typical up-and-down surges and slow-downs prevented her from gaining any sort of momentum.

After Halep held for 4-2, the sun finally broke through the clouds and illuminated the court. The fans cheered. But it was already too late for Kuznetsova.




The Romanian moved Kuznetsova from side to side until she produced an error to get a break for 5-2, then calmly held for 6-2 to run her sets won numbers to 9-of-9 at this Roland Garros. After the set, Kuznetsova left the court to have her left thigh injury tended to, then returned a bit later with her leg wrapped. It wasn't going to lead to the same end as her recent trip to Rome, where she retired in the 2nd Round last month, but the motto that the Russian has tattooed on her right bicep -- "Pain doesn't kill me. I kill the pain." -- would prove to do her no good on this day.

Halep failed to convert a break point in game #1, then had to save two BP on her own serve a game later. But when Kuznetsova fired a backhand long the Romanian finally nudged ahead in the set, never to give back her advantage. She saved two more break points to go up 3-1, but she'd go on to break the Russian in her last three service games, with Kuznetsova never once reaching "30" on the scoreline in any of them. With a wincing Kuznetsova's movement hampered by her injury, Halep methodically moved her around the court to take advantage of the situation. The Russian tried to compensate by going for even more on her shots, but it usually just produced an error or provided Halep with a chance to show her defensive scrambling skills.

Kuznetsova cut her lead in half with a love break of serve to get to 4-2, as Halep began to feel the moment a bit. Still, she rebounded a game later, racing to a drop shot and flicking a crosscourt backhand winner across the short court as she slid across the terre battau to get to double-break point. Halep pumped her first hard, then after going up 5-2 with a forehand winner she pumped her fist again, but on a much smaller scale.

She still had to serve things out, after all.

And it wasn't easy. With her nerves obviously intruding on the moment, up 30/15, Halep double-faulted on consecutive points to give Kuznetsova a break point. She moved in and forced an error out of the Russian, then double-faulted again to face another BP. The Romanian's angled shot sent the Russian sliding into the right sideline, nearly doing a full split before catching herself with her hand and ending up on her knees, fully feeling her injury yet again. The pulled herself to her feet, but now it was just a matter of time.




A Halep forehand winner got her to match point, then when Kuznetsova netted a forehand return the Swarmette had reached her maiden slam semifinal, becoming the first woman from her nation to reach such a stage since the "bumping Romanian," Irina Spirlea, did it at the U.S. Open seventeen years ago.




The 6-2/6-2 win makes Halep 10-for-10 in sets in Paris, and now 12-2 in her last three grand slams, as she continues to put to rest more and more of the remaining questions that some might have about her.

Who knows, by the end of the weekend, Halep may have emphatically answered them all.









=DAY 11 NOTES=
...some historical throw-ins with the quarterfinals complete. With Kuznetsova's exit, Maria Sharapova (with 18 career slam semis vs. the four combined of the other semifinalists) is now the last player whose triumph in the final on Saturday would prevent an eighth different woman being crowned RG champ in the last eight years, starting with Justine Henin's last win in 2007 before her first retirement just a month before Ana Ivanovic won in '09.


Yep, nearly a decade since LPT's first exit from the game, the tournament that she once dominated is, in a way, still spinning on an invisible axis provided by the soon-to-be Hall of Fame Belgian.

Also, with the Halep/Petkovic semi, we're assured of at least one first-time slam finalist who'd be the fifth active player who will have made Paris the site of her first major final. Genie Bouchard could be the sixth, and if that was the case we'd have the first pairing of first-time slam finalists to decide a major champion since... you guessed it... Roland Garros in 2010 when Francesca Schiavone defeated Sam Stosur. In the Open era, fourteen women have become first-time slam champs in Paris.

Not only that, but we're also assured of a fourth straight different women's slam champ (after Bartoli, Serena and Li won over the past year), as well as a seventh and eighth different slam finalist at the last four slams.

2013 Wimbledon: Bartoli/Lisicki
2013 US Open: S.Williams/Azarenka
2014 Australian: Li/Cibulkova
2014 Roland Garros: ?/?

...trying to spread the awards around a bit, I'll go with Genie Bouchard for "Middle-Round Top Player" (she won the "It" award for the AO), while Halep gets the "Mademoiselle Opportunity" honors for topping her career-best slam result at a third consecutive major.




...in juniors, #1-seeded Ivana Jorovic is the only girl in the Top 8 seeds to hold up her position in the draw and advance to the quarterfinals. The Serb took out Pastry Fiona Ferro today, while #16 Iryna Shymanovich of Belarus eliminated #4-seed Aliona Bolsova Zadoinov of Spain. Meanwhile, upset-making Romanians Elena Gabriela Ruse and Ioana Loredana Rosca lost to Spain's Paula Badosa Gibert and Hordette Darya Kasatkina, respectively.

#10 Francoise Abanda is the OTHER Canadian singles player still alive in a RG draw, while #11-seeded Slovak Kristina Schmiedlova, along with Abanda, kept alive another leg in the Sisters Alliance today, too. Tornado Black is still alive in doubles, as well.

...the doubles semis are set, with a pair of unseeded teams advancing to meet the top two seeds. Garbine Muguruza & Carla Suarez-Navarro put aside their singles disappointment from yesterday to defeat the veteran pair of Kveta Peschke & Katarina Srebotnik, while Lucie Hradecka & Michaella Krajicek took out Marina Erakovic & Arantxa Parra-Santonja.

...in mixed, we'll have a German slam champion, as Julia Goerges (w/ Jean-Julien Rojer) will face off in the final against countrywoman Anna-Lena Groenefeld (w/ Nenad Zimonjic). Goerges is seeking her first slam title, while ALG is going for her second, having won the Wimbledon Mixed with Mark Knowles in 2009.

An interesting result from the Legends competition, as Martina Navratilova & Kim Clijsters defeated Conchita Martinez & Nathalie Tauziat.
...BUCKLE YOUR SEAT BELTS FROM DAY 11:




-- Fed Cup captain extraordinaire Amelie Mauresmo will have her work cut out for her next February, thanks to the just-drawn 1st Round match-ups for 2015. France will face off with Italy, which I'm assuming won't be going with a "B" team again after missing out on the finals this season. If so, we'd be talking some combination of Garcia, Cornet, Errani, Pennetta, etc. Whew! That could get interesting REAL quickly.

NOTE: Host nation is listed first for each tie, and has choice of surface.



2015 WG 1st Rd. (7-8 February)


Canada vs. Czech Republic... the Genie Army sets up position on the ridge
Italy vs. France... which side will be more emotional/demonstrative here? F-U-N.
Poland vs. Russia... coming into Aga's lair, "A," "B" or "C" Hordettes?
Germany vs. Australia... the Germans could be defending FC champs by then



2015 WG II 1st Rd. (7-8 February)


Netherlands vs. Slovakia... the Slovaks can't possibly choke AGAIN, right?
Romania vs. Spain... and so the climb continues, in Romania.
Sweden vs. Switzerland... the two biggest surprises here? Will New Swiss Miss travel well?
Argentina vs. USA... MJF takes the crew to South America. Will another loss bring some heat?

Also, not surprisingly, Prague has been chosen as the host site for this year's CZE/GER final. Also hardly a shock -- it'll be on indoor hard court. (Petra is supposed to be there, after all.)

..."NEATO" FROM DAY 11:

-- yeah, it took eleven days, but I just realized that the Roland Garros website has a Chinese version, with a third flag at the top of the page along with the usual French and English ones. Can't read a word of anything on it, of course, but, hey, it looks sorta neat just from a visual standpoint. Thank you, Na.

..."DO YOU ACTUALLY WATCH TENNIS?" FROM DAY 11:

-- not sure why Patrick McEnroe and Brad Gilbert were so shocked by the quick end of the Murray/Monfils final set in the fading light this evening. In twenty-four minutes, Monfils essentially capitulated and handed the Scot a love set and a gifted trip to the semifinals of the slam that Murray has never really been a threat to win. Monfils won seven total points in the final six games. "I'm shocked," "Stunning" and "Just when you think you've seen it all from Monfils" were lines heard coming McEnroe and Gilbert's mouths in the closing moments. But, were they really? I mean, I'd sort of be disappointed if Monfils didn't pull something like that on his way out of a slam. That's sort of his style, isn't it? Always has been, it seems. Hence, why I mostly choose to ignore his antics, despite his potential. He doesn't seem to care all that much about it, so why should I?

...and, finally, hard to believe, but the Day 12 schedule DOESN'T have both of tomorrow's semifinals taking place simultaneously. Of course, you wouldn't expect they would... but at this RG, you could never be certain.













=WOMEN'S SINGLES SF=


#7 Maria Sharapova/RUS vs. #18 Eugenie Bouchard/CAN
#4 Simona Halep/ROU vs. #28 Andrea Petkovic/GER



=MEN'S SINGLES SF=


#1 Rafael Nadal/ESP vs. #7 Andy Murray/GBR
#18 Ernests Gulbis/LAT vs. #2 Novak Djokovic/SRB



=WOMEN'S DOUBLES SF=


#1 Hsieh/Peng (TPE/CHN) vs. Muguruza/Suarez-Navarro (ESP/ESP)
Hradecka/Krajicek (CZE/NED) vs. #2 Errani/Vinci (ITA/ITA)



=MEN'S DOUBLES SF=


#12 Granollers/M.Lopez (ESP/ESP) vs. Draganja/Mergea (CRO/ROU)
Golubev/Groth (KAZ/AUS) vs. #11 Benneteau/Roger-Vasselin (FRA/FRA)



=MIXED DOUBLES FINAL=


Groenefeld/Rojer (GER/NED) vs. #8 Goerges/Zimonjic (GER/SRB)



=GIRLS SINGLES QF=


#1 Ivana Jorovic/SRB vs. #11 Kristina Schmiedlova/SVK
Paula Badosa Gibert/ESP vs. #10 Francoise Abanda/CAN
#8 Darya Kasatkina/RUS vs. #16 Iryna Shymanovich/BLR
Rebecca Sramkova/SVK vs. Marketa Vondrousova/CZE



=BOYS SINGLES QF=


Hong Seong-Chan/KOR vs. #5 Quentin Halys/FRA
#14 Marcelo Zormann/BRA vs. #7 Jaume Antoni Munar Clar/ESP vs.
#6 Stefan Kozlov/USA vs. #4 Andrey Rublev/RUS
#9 Johan Sebastien Tatlot/FRA vs. #2 Orlando Luz/BRA



=GIRLS DOUBLES QF=


Luisa Stefani/Renata Zarazua (BRA/MEX) vs. Bianca Turati/Zheng Wushuang (ITA/CHN)
Simona Heinova/Anastasiya Komardina (CZE/RUS) vs. #7 CiCi Bellis/Marketa Vondrousova (USA/CZE)
Elena Gabriela Ruse/Iryna Shymanovich (ROU/BLR) vs. #4 Naiktha Bains/Tornado Alicia Black (AUS/USA)
Paula Badosa Gibert/Aliona Bolsova Zadoinov (ESP/ESP) vs. Ioana Ducu/Ioana Loredana Rosca (ROU/ROU)



=BOYS DOUBLES QF=


#1 Stefan Kozlov/Andrey Rublev (USA/RUS) vs. #8 Pedro Martinez Portero/J.A. Munar Clar (ESP/ESP)
Benjamin Bonzi/Quentin Halys (FRA/FRA) vs. Filippo Baldi/Matteo Berrettini (ITA/ITA)
Lucas Miedler/Akira Santillan (AUT/AUS) vs. #4 Karen Khachanov/Daniil Medvedev (RUS/RUS)
#5 Orlando Luz/Joao Menezes (BRA/BRA) vs. Martin Blasko/Alex Molcan (SVK/SVK)



=WOMEN'S WC SINGLES SF=


#1 Yui Kamiji/JPN vs. Jiske Griffioen/NED
Aniek Van Koot/NED vs. #2 Sabine Ellerbrock/GER



=MEN'S WC SINGLES SF=


#1 Shingo Kunieda/JPN vs. Gustavo Fernandez/ARG
Gordon Reid/GBR vs. #2 Stephane Houdet/FRA



=WOMEN'S WC DOUBLES SF=


#1 Jiske Griffioen/Aniek Van Koot (NED/NED) vs. Marjolein Buis/Charlotte Famin (NED/FRA)
Sabine Ellerbrock/Kgothatso Montjane (GER/RSA) vs. #2 Yui Kamiji/Jordanne Whiley (JPN/GBR)



=MEN'S WC DOUBLES FINAL=


#1 Joachim Gerard/Stephane Houdet (BEL/FRA) vs. Gustavo Fernandez/Nicolas Peifer (ARG/FRA)













*2014 RG FINAL FOUR*




[by career slam SF]


18...Maria Sharapova (8-9)
2...Eugenie Bouchard (0-1)
1...Simona Halep (0-0)
1...Andrea Petkovic (0-0)


[by career RG SF]


5...Maria Sharapova (2-2)
1...Eugenie Bouchard (0-0)
1...Simona Halep (0-0)
1...Andrea Petkovic (0-0)


[consecutive slam SF]


2...Eugenie Bouchard


[consecutive RG SF]


4...Maria Sharapova


[WTA most career slam SF - active]


24...Serena Williams (21-3)
19...Venus Williams (14-5)
18...MARIA SHARAPOVA (8-9)
7...Victoria Azarenka (4-3)
6...Li Na (4-2)
6...Jelena Jankovic (1-5)
5...Svetlana Kuznetsova (4-1)
4...Ana Ivanovic (3-1)
4...Samantha Stosur (2-2)
4...Vera Zvonareva (2-2)
4...Petra Kvitova (1-3)
4...Caroline Wozniacki (1-3)


[WTA most slam SF since 2010 - active]


8...MARIA SHARAPOVA (4-3)
7...Serena Williams (7-0)
7...Victoria Azarenka (4-3)
6...Li Na (4-2)
4...Petra Kvitova (1-3)
3...Samantha Stosur (2-1)
3...Vera Zvonareva (2-1)
3...Agnieszka Radwanska (1-2)
3...Sara Errani (1-2)
3...Caroline Wozniacki (0-3)


[WTA Slam SF since 2010 - by nation]


12...RUSSIA
9...United States
7...Belarus, China
6...Italy
5...Belgium, GERMANY
4...Czech Republic
3...Australia, Denmark, Poland
2...France, CANADA
1...Bulgaria, ROMANIA, Serbia, Slovak Republic


[2014 Slam SF - by nation]


2...Canada
1...CHN, GER, POL, ROU, RUS, SVK


[2014 WTA SF]


6...MARIA SHARAPOVA (2-3)
5...Agnieszka Radwanska (1-4)
5...Jelena Jankovic (1-4)
4...Serena Williams (3-1)
4...Li Na (3-1)
4...Dominika Cibulkova (3-1)
4...Ana Ivanovic (3-1)
4...SIMONA HALEP (2-1)
4...EUGENIE BOUCHARD (1-2)


[Players w/ "Career SF Slam" - active; when completed]


Victoria Azarenka, BLR - 2013 RG (30th slam)
Maria Sharapova, RUS - 2007 RG (18th)
Serena Williams, USA - 2003 AO (18th)
Venus Williams, USA - 2001 AO (15th)



*RG "MADEMOISELLE OPPORTUNITY" WINNERS*


2004 Anastasia Myskina, RUS & Elena Dementieva, RUS
2005 Mary Pierce, FRA
2006 Svetlana Kuznetsova, RUS
2007 Maria Sharapova, RUS
2008 Ana Ivanovic, SRB
2009 Samantha Stosur, AUS
2010 Francesca Schiavone, ITA
2011 Francesca Schiavone, ITA & Li Na, CHN
2012 Samantha Stosur, AUS
2013 Victoria Azarenka, BLR
2014 Simona Halep, ROU



*RG MIDDLE-ROUND (3r-QF) TOP PLAYER AWARDS*


2006 Nicole Vaidisova, CZE
2007 Justine Henin, BEL *
2008 Ana Ivanovic, SRB *
2009 Svetlana Kuznetsova, RUS *
2010 Samantha Stosur, AUS
2011 Li Na, CHN *
2012 Samantha Stosur, AUS
2013 Serena Williams, USA *
2014 Eugenie Bouchard, CAN
==
* - won title



**LOW-SEEDED RG SEMIFINALISTS - since 2000**


unseeded...Clarisa Fernandez, 2002
unseeded...Nadia Petrova, 2003
#30...Samantha Stosur, 2009
#28...ANDREA PETKOVIC, 2014
#21...Sara Errani, 2012 (RU)
#21...Mary Pierce, 2005 (W)
#20...Dominika Cibulkova, 2009
#18...EUGENIE BOUCHARD, 2014
#17...Francesca Schiavone, 2010 (W)
#16...Elena Likhovtseva, 2005
#16...Nicole Vaidisova, 2006
#14...Paola Suarez, 2004
#14...Justine Henin, 2001
#13...Dinara Safina, 2008
#12...Kim Clijsters, 2001
#11...Marion Bartoli, 2011
#10...Justine Henin, 2005 (W)



*RECENT RG SEMIFINALISTS*


2006: Henin-Hardenne (W) - Kuznetsova (RU) - Clijsters/Vaidisova
2007: Henin (W) - Ivanovic (RU) - Jankovic/Sharapova
2008: Ivanovic (W) - Safina (RU) - Jankovic/Kuznetsova
2009: Kuznetsova (W) - Safina (RU) - Stosur/Cibulkova
2010: Schiavone (W) - Stosur (RU) - Dementieva/Jankovic
2011: Li (W) - Schiavone (RU) - Bartoli/Sharapova
2012: Sharapova (W) - Errani (RU) - Kvitova/Stosur
2013: S.Williams (W) - Sharapova (RU) - Azarenka/Errani
2014: Sharapova - Bouchard - Halep - Petkovic



*2014 WTA WIN STREAKS*


13...Li Na (January-February)
12...Maria Sharapova (April-May)
11...Caroline Garcia (April-May)
11...Garbine Muguruza (January)
10...EUGENIE BOUCHARD (May-active)






TOP QUALIFIER:

Grace Min/USA




TOP EARLY-ROUND (1r-2r):

#4 Simona Halep/ROU




TOP MIDDLE-ROUND (3r-QF):

#18 Eugenie Bouchard/CAN




TOP LATE-ROUND (SF-F):

xx


TOP QUALIFYING MATCH:

Q2: Cagla Buyukakcay/TUR d. Alberta Brianti/ITA 6-3/5-7/10-8




TOP EARLY-RD. MATCH (1r-2r):

2nd Rd: (WC) Taylor Townsend/USA d. #20 Alize Cornet/FRA 6-4/4-6/6-4




TOP MIDDLE-RD. MATCH (3r-QF):

3rd Rd: #27 Svetlana Kuznetsova d. #5 Petra Kvitova 6-7(3)/6-1/9-7




TOP LATE-RD. MATCH (SF-F/Jr.):

xx


=============================




FIRST VICTORY:

Aga Radwanska/POL (def. Sh.Zhang/CHN)




FIRST SEED OUT:

#25 Kaia Kanepi/EST (lost 1st Rd. to Niculescu/ROU)




UPSET QUEENS:

The French




REVELATION LADIES:

The Spaniards




NATION OF POOR SOULS:

The Chinese (0-4 in 1st Rd.)


LAST QUALIFIER STANDING:

Kiki Bertens/NED (4th Rd.)




LAST WILD CARD STANDING:

Pauline Parmentier/FRA (4th Rd.)




LAST PASTRY STANDING:

Pauline Parmentier/FRA (4th Rd.)


MADEMOISELLE OPPORTUNITY:

Simona Halep/ROU


IT "Spaniard":

Garbine Muguruza/ESP




COMEBACK PLAYER:

Andrea Petkovic/GER




CRASH & BURN:

#1 Serena Williams/USA (DC, lost 2nd Rd./Muguruza) & #2 Li Na/CHN (lost 1st Rd./Mladenovic - 1st AO champ out early since 2000)




ZOMBIE QUEEN:

#27 Svetlana Kuznetsova/RUS (3rd Rd.: Kvitova up 3-1 in 3rd, twice served for match; Kuznetsova wins 9-7)


JOIE DE VIVRE: Kristina Mladenovic/FRA (last player alive in singles, doubles & mixed)


DOUBLES STAR:

Nominees: A-L.Groenefeld, J.Goerges, Y.Shvedova, Bains/T.Black, Gibert/Zadoinov, Muguruza/Suarez-Navarro, Bellis/Vondrousova


AMG SLAM FUTILITY UPDATE:

Medina-Garrigues lost in second round of qualifying to Smitkova/CZE (ends streak of 41 con. appearances in slam main draws)


JUNIOR BREAKOUT:

Nominees: F.Abanda/CAN, M.Vondrousova/CZE, Bains/T.Black, Gibert/Zadoinov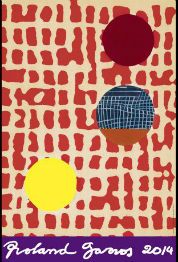 All for Day 11. More tomorrow.