RG.10- Maria's Day at the Office
For Maria Sharapova, by now all this should be starting to become old hat.
But you'd never know it from looking at her.


Two days after "flipping a switch" and forcing Sam Stosur to look into the light of her big match destiny in the Round of 16, turning things around after dropping the 1st set and being on the edge of falling down a break eight games into the 2nd, Sharapova found herself in what seemed like an even more dire situation today in her quarterfinal clash with unseeded Garbine Muguruza, the hard-hitting Spaniard who'd taken out Serena Williams last week in the 2nd Round and for most of Day 10 looked like she was going to join Elena Dementieva (2009 Toronto) as the only player to ever knock off both WTA tennis titans in the same event, becoming the first to pull off the feat at a slam.

The 20-year old, born in Caracas to a Venezuelan father and Spanish mother, began her season by making a name for herself in January. After missing much of 2013 after ankle surgery, she won her first tour singles title and reached the Australian Open Round of 16 as an unseeded player. For a bit in Melbourne, she even tried to hit through a certain Polish magician in her 4th Round match. It didn't work, and the lingering memory of the mind games that occurred that night seemed to knock her occasionally off course over the last few months. Recent results seemed to right her course, though, and it has resulted in an even bigger splash in Paris, as her unseeded exploits have far surpassed (she's also alive in the doubles) even what she did Down Under, finding herself one win from behind the first Spanish woman in the RG semis since the great Arantxa Sanchez Vicario in 2000. Against Sharapova, Muguruza began by employing the same game plan she had against Williams: Hit the ball hard, and down the middle. Don't be intimidated, and don't waver from the plan.

For a while against Sharapova, it all worked brilliantly, too. But we're talking about Sharapova... so it was always subject to immediate change.

Showing not a bit of fear of the moment, and with Sharapova starting slowly again, Muguruza opened things by breaking the Russian's serve in game #1. Deep returns and Sharapova double-faults gave her a second break two games later. Bearing down on Sharapova, pushing her back with big groundstrokes, the Spaniard fired an ace to hold at love for a 4-0 lead. Two games later, after falling behind love/30, Muguruza saved a break point, then retrieved a big Sharapova return of serve and hit a winner of her own into the corner to get to game point. She held for 5-1, and then the Russian's issues with her toss continued to hamper her service game, causing her to fall down love/40. When she netted a deep Muguruza forehand return, the 6-1 set was over after just twenty-seven minutes.

Game on.

In the 2nd, Muguruza didn't blink to start, holding for 1-0, but a double-fault two games later, then a long backhand, gave Sharapova a break lead at 2-1. The Russian fired an ace up the middle to hold for 3-1, and held a break point for 4-1. The Spaniard looked to be staring directly into Maria's light. But then Muguruza turned away. Briefly, at least. Sharapova netted a forehand on break point, and two quick points later the Spaniard had gotten an important hold for 3-2. After Sharapova led 30/love on serve, she double-faulted and Muguruza grabbed enough momentum to get the break and level things at 3-3. After losing a 40/15 lead a game later, allowing Sharapova to get to break point, Muguruza surprised an out-of-position Sharapova with a drop shot that she couldn't reach, giving her a game point. She held for 4-3, the Sharapova did the same, at love, for 4-4.

I wrote in my match notes that it was now "THAT POINT in the match" where things would turn, if Sharapova's history was going to mean anything on Day 10. The Spaniard tried to fight off that history, but it would ultimately prove to be to no avail. Sharapova went up 30/love on Muguruza's serve, but the Spaniard outlasted her in a long rally to secure the hold for 5-4 and get within four points of the semifinals.

And then the glacier began to move.

Sharapova quickly held, then broke Muguruza a game later to lead 6-5. In flash mob style, suddenly, the entire landscape was different for as far as the eye could see. Serving up 30/15, Sharapova took Muguruza's deep return off the baseline, deflecting the ball back over the net and off a line for an accidental winner to reach set point. The Spaniard got things back to deuce, but then Sharapova fired an ace and Muguruza committed a forehand error that gave the set to the Russian at 7-5.

You could sort of see the future from there.

Muguruza, despite some early errors, held to open the 3rd set. But she wouldn't win another game. Two games later, a forehand error gave Sharapova a break point, then another gave the Russian a 2-1 lead with a break. Game #4, though, proved to be Muguruza's last stand. Fighting the good fight to avoid looking into the light, the Spaniard fired a big return and followed in behind it to put away a backhand winner to get to break point. Sharapova saved the BP, then another, then another, and then two more, for good measure. After failing to secure any of the five break points, Muguruza fell behind 3-1, but it sure felt like an even bigger deficit.

I scribbled in my notes: "really 5-1?"

In game #5, Muguruza's double-fault put her down 15/30, and it appeared by the look on the 20-year old's face that Sharapova might have finally gotten to her, forcing her to stare into the brightness and wish for the end to come as painlessly as possible. A forehand error handed another break to the Russian, who led 4-1. A poor Muguruza backhand slice shot put Sharapova up 5-1, as the errors finally started to mount. Serving to stay in the match, whether she wanted to or not, Muguruza quickly found herself in a love/40 hole, down triple match point. When she netted a backhand down the line attempt, it was finally time to accept her fate, just like Sharapova grasped hers with both hands in the 1-6/7-5/6-1 victory.

In the end, Sharapova won the final six games of the match, eight of the last nine, and ten of the last twelve after Muguruza had held for 4-3 in the 2nd set and "that point" of the match would soon be upon them.

One should be tempted to say it was a remarkable finish for Sharapova. But it wasn't. For her, it was just another day at the office. One of the many hard-earned perks of being Maria.









=DAY 10 NOTES=
...you might not squint at Genie Bouchard and think you're seeing Maria Sharapova, but the Canadian has sure been showing some very 'Pova-esque tendencies of late. And I'm not just talking about her putting up such great results -- her first career title, ten straight wins and now a second straight slam semifinal after her QF win today over Carla Suarez-Navarro -- on what is supposed to be her worst surface, either.

She surely looked very similar to the Russian earlier in the tournament when she rebounded from a 1st set loss to Julia Goerges to collect herself for a swift victory in the final two sets. A heightened competitiveness, both on and off court, has been her calling card through the first ten days of this slam, and it was on display again today against CSN in a match that could have been had by the Spaniard but was simply, in an almost casual, it-couldn't-happen-any-other-way fashion, taken away by Bouchard.

Suarez-Navarro went up early in the 1st, leading 5-2 and serving for the set. Bouchard took a 40/15 lead and got the break, then did it again two games later after saving a set point. Playing with purpose and aggression, going for her shots rather than tentatively staying back and waiting for the match to be delivered TO her (as one of her North American counterparts did yesterday), the Canadian put together a four-point run in the tie-break to go up 4-1. With the French crowd on the Quebec native's side, much like in Melbourne where the Genie Army popped up out of nowhere in January, Bouchard got to her own set point at 6-4. CSN couldn't get back a big return and Bouchard had turned around a seemingly lost set and won it.

The Spaniard, the best clay courter that Bouchard has played in her recent victory streak, took the 2nd at 6-2 and forced a 3rd set. Once more, CSN raced to a lead. But, again, as Sharapova has done in her last two matches in Paris, Bouchard clawed her way back into the match not by doing anything spectacular -- she just found her groove, played her game and allowed everything to rather naturally come back to her. Suarez-Navarro had taken a break advantage and led 4-1, but the 20-year old got a break to get things back on serve at 4-3. With her offensive game clicking, overcoming whatever less-than-stunning movement she might have on the clay, Bouchard relied on her huge, winner-producing backhand to lead her to the finish line. CSN couldn't get back a backhand crosscourt shot, and the break of the Spaniard's serve put Bouchard up 6-5.

Attempting to serve out the match, the Canadian, slightly caught between going for a winner or letting the ball possibly sail wide, tentatively missed what should have been a routine high forehand volley to put the score at 15/15, and on her first match point she double-faulted. So, she flinched in the moment, but that turned out to be all. Another crosscourt backhand winner gave her a second match point, which the Spaniard saved when Bouchard's attempt at yet another backhand winner (she totaled over twenty on the shot in the match) went long. On MP #3, it was Suarez-Navarro's one-handed backhand that failed her, as she dumped a shot into the net, igniting (already) another 2014 grand slam quarterfinal celebration from Bouchard with her 7-6(4)/2-6/7-5 win.




While there have been a few moments since Bouchard's Melbourne run that have made one wonder just what sort of personality the Canadian might ultimately be on the WTA tour, the just-as-good follow-up to her AO semifinal, right on the heels of her first career title in Nurnberg, speaks volumes about the on-court focus and potential of the player who, so far, is looking like she might be the class of the WTA's burgeoning NextGen contingent.

Of course, none of them has won a slam crown to cement their coming-of-age stature. Not yet. Bouchard sure looks like she's going to end up being the first to do it, though. But just how soon could that moment come? Maybe sooner than we might have thought?

...in doubles, the top two seeds are through to the semifinals, as top-seeded Hsieh/Peng eliminated Black/Mirza, while second-seeded '13 RG runners-up (and '12 champs) Errani/Vinci took out Barty/Dellacqua, 6-0/6-1 (ouch). In mixed, the flame of the Mladenovic Magic from this slam has officially been snuffed out. Kristina and Daniel Nestor, after reaching the final in Paris a year ago and winning the title at two of the three slams held since, lost in the QF to Shvedova/Soares in a 10-3 match tie-break.

...in juniors, the upsets continued. #2-seeded CiCi Bellis, the hottest junior player heading into Paris, lost in the 3rd Round today to Czech Marketa Vondrousova, who'd already pulled off upsets over #14 Anna Bondar and AO Girls finalist Jana Fett in the first two rounds. The Maiden and the Bannerette are still alive as a doubles duo, though. Speaking of doubles, the top-seeded team of Francoise Abanda & Varvara Flink (my, the Hordette has had a bad RG) lost to Luisa Stefani & Renata Zarazua (BRA/MEX). The #2-seeded team was also upset.

Elsewhere, even more Romanians are swarming. Ioana Loredana Rosca won out over Brit Katie Boulter, while Elena Gabriela Ruse eliminated Hungary's Fanny Stollar. Also, #1-seeded Serb Ivana Jorovic took out American Usue Arconada. Last year in Washington, at 14, Arconada became the youngest player to win a match -- in qualifying -- in a tour event since 2009.

...the eight-player Wheelchair draw is out. The top two seeds are #1 Yui Kamiji of Japan and the woman who defeated her in the Australian Open singles final, #2 Sabine Ellerbrock of Germany. Ellerbrock won the RG title in 2013 in the wake of future Hall of Famer Esther Vergeer's retirement.

...LIKE FROM DAY 10:

-- The Czarina in Paris, ten years later.




...LIKE????? FROM DAY 10:

-- is something wrong with me? It's actually good to see ol' Barbie, with or without the gang. Oh, well... I guess the All-Time Backspin MVP has strange powers. (Yep, there's Myskina in that group selfie, too!)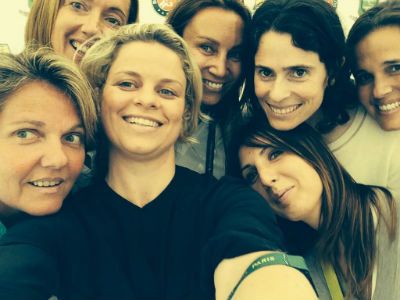 ...Hmmmmmm FROM DAY 10:

-- maybe they were onto something before the "modernized" WTA logo of today?




Hey, the NBA did it with Jerry "The Logo" West.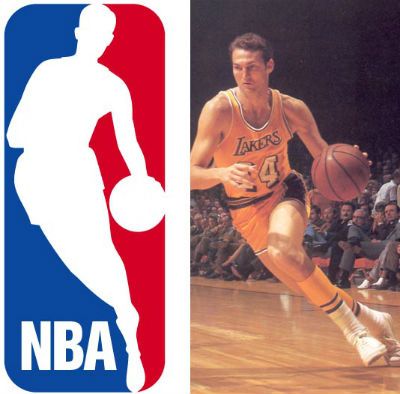 ...AWWWWKWARD FROM DAY 10:

-- Beyond the Baseline's Courtney Nguyen should break the news to Judy Murray, just like she did today with Maria.




...DISLIKE FOR DAY 11:

-- once again, the RG organizers have scheduled both of tomorrow's women's QF to start at the same time, with both men's QF to immediately follow. You say you'd like to watch the only two matches in either draw for the day, as they happen? Well, who exactly do you think YOU are?

...and, finally, a quick History of Maria & Genie:

Back in the day X 2: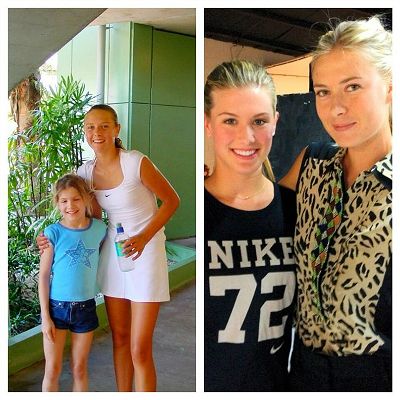 Still wishing and hoping: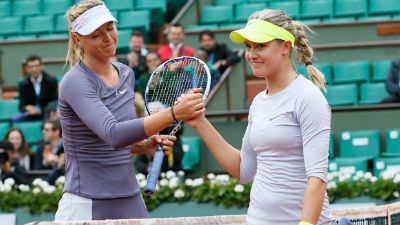 And, of course, who can forget Genie's wandering eye helicopter ride with Grigor Dimitrov in Acapulco:



To be continued...











=WOMEN'S SINGLES QF=


#7 Maria Sharapova/RUS def. Garbine Muguruza/ESP vs.
#18 Eugenie Bouchard/CAN def. #14 Carla Suarez-Navarro/ESP
#27 Svetlana Kuznetsova/RUS vs. #4 Simona Halep/ROU
#10 Sara Errani/ITA vs. #28 Andrea Petkovic/GER



=MEN'S SINGLES QF=


#1 Rafael Nadal/ESP vs. #5 David Ferrer/ESP
#23 Gael Monfils/FRA vs. #7 Andy Murray/GBR
#18 Ernests Gulbis/LAT def. #6 Tomas Berdych/CZE
#2 Novak Djokovic/SRB def. #8 Milos Raonic/CAN



=WOMEN'S DOUBLES QF=


#1 Hsieh/Peng (TPE/CHN) def. #5 Black/Mirza (ZIM/IND)
#4 Peschke/Srebotnik (CZE/SLO) vs. Muguruza/Suarez-Navarro (ESP/ESP)
Hradecka/Krajicek (CZE/NED) vs. #16 Erakovic/Parra-Santonja (NZL/ESP)
#2 Errani/Vinci (ITA/ITA) def. #7 Barty/Dellacqua (AUS/AUS)



=MEN'S DOUBLES SF=


#12 Granollers/M.Lopez (ESP/ESP) vs. Draganja/Mergea (CRO/ROU)
Golubev/Groth (KAZ/AUS) vs. #11 Benneteau/Roger-Vasselin (FRA/FRA)



=MIXED DOUBLES SF=


Groenefeld/Rojer (GER/NED) vs. #3 Shvedova/Soares (KAZ/BRA)
Babos/Butorac (HUN/USA) vs. #8 Goerges/Zimonjic (GER/SRB)



=GIRLS SINGLES ROUND OF 16=


#1 Ivana Jorovic/SRB vs. Fiona Ferro/FRA
#11 Kristina Schmiedlova/SVK vs. Natalia Vikhlyantseva/RUS
Paula Badosa Gibert/ESP vs. Elena Gabriela Ruse/ROU
#10 Francoise Abanda/CAN vs. Isabelle Wallace/GBR
#8 Darya Kasatkina/RUS vs. Ioana Loredana Rosca/ROU
#16 Iryna Shymanovich/BLR vs. #4 Aliona Bolsova Zadoinov/ESP
Rebecca Sramkova/SVK def. Margot Yerolymos/FRA
Marketa Vondrousova/CZE def. #2 CiCi Bellis/USA



=BOYS SINGLES ROUND OF 16=


Seong-Chan Hong/KOR def. Jan Choinski/GER
#5 Quentin Halys/FRA def. Lucas Miedler/AUT
#3 Karen Khachanov/RUS vs. #14 Marcelo Zormann/BRA
#11 Michael Mmoh/USA vs. #7 Jaume Antoni Munar Clar/ESP vs.
#6 Stefan Kozlov/USA vs. #10 Duckhee Lee/KOR
Petros Chrysochos/CYP vs. #4 Andrey Rublev/RUS
#9 Johan Sebastien Tatlot/FRA def. #8 Naoki Nakagawa/JPN
#2 Orlando Luz/BRA def. #16 Daniil Medvedev/RUS



=GIRLS DOUBLES QF=


x/x vs. x/x
x/x vs. x/x
Elena Gabriela Ruse/Iryna Shymanovich (ROU/BLR) vs. #4 Naiktha Bains/Tornado Alicia Black (AUS/USA)
Paula Badosa Gibert/Aliona Bolsova Zadoinov (ESP/ESP) vs. Ioana Ducu/Ioana Loredana Rosca (ROU/ROU)



=BOYS DOUBLES QF=


#1 Stefan Kozlov/Andrey Rublev (USA/RUS) vs. #8 Pedro Martinez Portero/J.A.M. Clar (ESP/ESP)
x/x vs. x/x
x/x vs. x/x
#5 Orlando Luz/Joao Menezes (BRA/BRA) vs. Martin Blasko/Alex Molcan (SVK/SVK)



=WOMEN'S WC SINGLES QF=


#1 Yui Kamiji/JPN vs. Jordanne Whiley/GBR
Marjolein Buis/NED vs. Jiske Griffioen/NED
Kgothatso Montjane/RSA vs. Aniek Van Koot/NED
Charlotte Famin/FRA vs. #2 Sabine Ellerbrock/GER



=MEN'S WC SINGLES QF=


#1 Shingo Kunieda/JPN vs. Nicolas Peifer/FRA
Joachim Gerard/BEL vs. Gustavo Fernandez/ARG
Gordon Reid/GBR vs. Takuya Miki/JPN
Maikel Scheffers/NED vs. #2 Stephane Houdet/FRA



=WOMEN'S WC DOUBLES SF=


#1 Jiske Griffioen/Aniek Van Koot (NED/NED) vs. Marjolein Buis/Charlotte Famin (NED/FRA)
Sabine Ellerbrock/Kgothatso Montjane (GER/RSA) vs. #2 Yui Kamiji/Jordanne Whiley (JPN/GBR)



=MEN'S WC DOUBLES SF=


#1 Joachim Gerard/Stephane Houdet (BEL/FRA) vs. Shingo Kunieda/Takuya Miki (JPN/JPN)
Gustavo Fernandez/Nicolas Peifer (ARG/FRA) vs. #2 Gordon Reid/Maikel Scheffers (GBR/NED)













*RG "IT" WINNERS*


2006 Nicole Vaidisova, CZE
2007 Ana Ivanovic, SRB
2008 Dinara Safina, RUS
2009 Dominika Cibulkova, SVK
2010 Ons Jabeur, TUN (jr.)
2011 Caroline Garcia, FRA
2012 Sara Errani, ITA
2013 [post-Vergeer WC champ] Sabine Ellerbrock, GER
2014 [Spaniard] Garbine Muguruza/ESP



*RUSSIAN RG SEMIFINALISTS, since 2003*


2003 Nadia Petrova
2004 Elena Dementieva (RU), Anastasia Myskina (W)
2005 Elena Likhovtseva, Nadia Petrova
2006 Svetlana Kuznetsova (RU)
2007 Maria Sharapova
2008 Svetlana Kuznetsova, Dinara Safina (RU)
2009 Svetlana Kuznetsova (W), Dinara Safina (RU)
2010 Elena Dementieva
2011 Maria Sharapova
2012 Maria Sharapova (W)
2013 Maria Sharapova (RU)
2014 Maria Sharapova
--
NOTE: Kuznetsova still to play



*SLAM MATCH WINS - OPEN ERA*


306...Martina Navratilova
299...Chris Evert
278...Steffi Graf
250...Serena Williams
216...Venus Williams
210...Arantxa Sanchez-Vicario
198...Lindsay Davenport
180...Monica Seles
174...Conchita Martinez
164...Gabriela Sabatini
157...MARIA SHARAPOVA


[RG wins - active]


48...MARIA SHARAPOVA
47...Serena Williams
42...Venus Williams


[RG matches - active]


59...Venus Williams
58...MARIA SHARAPOVA
58...Serena Williams



**LOW-SEEDED RG SEMIFINALISTS - since 2000**


unseeded...Clarisa Fernandez, 2002
unseeded...Nadia Petrova, 2003
#30...Samantha Stosur, 2009
#21...Sara Errani, 2012 (RU)
#21...Mary Pierce, 2005 (W)
#20...Dominika Cibulkova, 2009
#18...EUGENIE BOUCHARD, 2014
#17...Francesca Schiavone, 2010 (W)
#16...Elena Likhovtseva, 2005
#16...Nicole Vaidisova, 2006
#14...Paola Suarez, 2004
#14...Justine Henin, 2001
#13...Dinara Safina, 2008
#12...Kim Clijsters, 2001
#11...Marion Bartoli, 2011
#10...Justine Henin, 2005 (W)
--
NOTE: #10 Errani, #27 Kuznetsova & #28 Petkovic still to play






TOP QUALIFIER:

Grace Min/USA




TOP EARLY-ROUND (1r-2r):

#4 Simona Halep/ROU




TOP MIDDLE-ROUND (3r-QF):

xx


TOP LATE-ROUND (SF-F):

xx


TOP QUALIFYING MATCH:

Q2: Cagla Buyukakcay/TUR d. Alberta Brianti/ITA 6-3/5-7/10-8




TOP EARLY-RD. MATCH (1r-2r):

2nd Rd: (WC) Taylor Townsend/USA d. #20 Alize Cornet/FRA 6-4/4-6/6-4




TOP MIDDLE-RD. MATCH (3r-QF):

Nominee: 3rd Rd: #27 Kuznetsova d. #5 Kvitova 6-7(3)/6-1/9-7


TOP LATE-RD. MATCH (SF-F/Jr.):

xx


=============================




FIRST VICTORY:

Aga Radwanska/POL (def. Sh.Zhang/CHN)




FIRST SEED OUT:

#25 Kaia Kanepi/EST (lost 1st Rd. to Niculescu/ROU)




UPSET QUEENS:

The French




REVELATION LADIES:

The Spaniards




NATION OF POOR SOULS:

The Chinese (0-4 in 1st Rd.)


LAST QUALIFIER STANDING:

Kiki Bertens/NED (4th Rd.)




LAST WILD CARD STANDING:

Pauline Parmentier/FRA (4th Rd.)




LAST PASTRY STANDING:

Pauline Parmentier/FRA (4th Rd.)


MADEMOISELLE/MADAM OPPORTUNITY: Nominees: S.Halep, E.Bouchard, S.Errani, M.Sharapova
IT "Spaniard":

Garbine Muguruza/ESP




COMEBACK PLAYER:

#28 Andrea Petkovic/GER




CRASH & BURN:

#1 Serena Williams/USA (DC, lost 2nd Rd./Muguruza) & #2 Li Na/CHN (lost 1st Rd./Mladenovic - 1st AO champ out early since 2000)




ZOMBIE QUEEN:

#27 Svetlana Kuznetsova/RUS (3rd Rd.: Kvitova up 3-1 in 3rd, twice served for match; Kuznetsova wins 9-7)


JOIE DE VIVRE: Kristina Mladenovic/FRA (last player alive in singles, doubles & mixed)


DOUBLES STAR:

Nominees: T.Babos, K.Peschke/K.Srebotnik, J.Goerges, Y.Shvedova, Bains/T.Black, Gibert/Zadoinov


AMG SLAM FUTILITY UPDATE:

Medina-Garrigues lost in second round of qualifying to Smitkova/CZE (ends streak of 41 con. appearances in slam main draws)


JUNIOR BREAKOUT:

Nominees: F.Abanda/CAN, M.Vondrousova/CZE, Bains/T.Black, Gibert/Zadoinov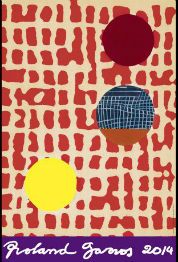 All for Day 10. More tomorrow.