RG.12- Not Today, Genie. Not Yet.
Looking across a tennis net and seeing an opponent who looks an awful lot like yourself, seven years younger and equally as hungry for success, might have been enough to make a lesser player anxious.
But Maria Sharapova is most definitely not that sort of player.
The Russian may not have disproved Newton's Third Law of Motion that "
For every action, there is an equal and opposite reaction,
" during her semifinal meeting with Eugenie Bouchard today, but, to paraphrase George Orwell, she did prove that while all tennis players are theoretically equal, some are more equal than others.
At least for a little while longer.


As has occurred in her last two matches in Paris, Sharapova found herself challenged by the 20-year old Canadian in the opening set on Day 12. In the third game of the match, an aggressive Bouchard, playing in her second straight slam semi, found herself with two break points to take an early lead. She only needed one, pounding a forehand winner to take a 2-1 advantage, then fired another forehand up the line a game later to hold for 3-1. Bouchard, much like Sharapova, had outlasted opponents in recent rounds, coming up better in the closing set and doing it in such a natural way that you honestly believed that, despite her relative inexperience, the super-confident and competitive Quebec native never expected anything but a victory to ultimately be heading her way. Despite facing a pair of break points, Bouchard held for 4-2 and challenged the Sharapova serve a game later.

But, with one exception (or maybe not), there may be no more competitive force on tour on a point-for-point basis than the Russian has been since first truly bursting onto the scene at Wimbledon ten years -- what!?! -- ago.

Bouchard's early tactic of pushing Sharapova to her left with a big forehand, then pulling her back across the court with a backhand got the Canadian a break point in game #7, but a pair of errors allowed Sharapova to hold for 4-3. In the next game, a poor second serve was pounced on by the Russian for a return winner to get her own break point. She converted to knot the set at 4-4.

But the hard-charging Bouchard hasn't been compared to Sharapova over the last two weeks for nothing.

After going up 30/love on Sharapova's serve, a double-fault gave her triple break point. Bouchard fired a forehand winner while standing at the center of the baseline to break for 5-4, then saved a break point while trying to serve out the 1st set. Moving Sharapova around the court, Bouchard hit a winner into the open court to reach set point, then took the 6-4 stanza when the Russian fired a second serve return wide.

Following a familiar pattern, Sharapova raised her game in the 2nd set. A backhand up the line broke Bouchard for a 2-0 lead, but Bouchard wasn't going to just allow the match to be taken from her. She broke back a game later, winning a battle at the net that began with a drop shot and ended with a scrambling Bouchard racing to get to a Sharapova volley and putting in where the Russian couldn't get it back over the net. At a seemingly crucial point of the match one game later, though, Bouchard took a small step back after taking a 40/love lead on serve. A series of missed forehands opened the door for Sharapova to get back into the game. On the third break point, the Russian had moved into the doubles alley at the last moment to return serve, getting into better position for a forehand. Perhaps tricked into altering her serve location, Bouchard tried to plant the ball as close to the left side of the service line as possible to force the Russian to hit the backhand that she was trying to move around. But Bouchard missed, double-faulting to fall behind 3-1.

If Bouchard was going to prevent Sharapova from seizing control of the momentum of the match, it seemed that she'd missed a golden opportunity. But she would have another.

Despite a pair of double-faults, Sharapova saved break point and held with a big serve for 4-1, then did so again for 5-2. Up 30/15 on Sharapova's serve two games later, Bouchard went for too much on a return and sailed the shot long. Sharapova would go on to double-fault on two of three set points and, on the third break point of the game, saw a shot from the Canadian bounce up off the baseline. Sharapova's response sailed long and Bouchard had managed to overcome her seeming faux pas from five games earlier and gotten back on serve at 5-4. She won her third straight game to get to 5-5, then served to send things to a tie-break two games later.

Who'd end up being the better version of Maria? Well, I think we sort of knew... but it said a great deal about Bouchard's growing reputation as a fighter that there was a nagging doubt about the eventual conclusion to the match.

Sharapova's forehand crosscourt winner put her up 40/15, and Bouchard's forehand error on the Russian's fifth set point finally put the match on "even" footing as Sharapova won 7-5, bringing into play her recent 25-1 three-set record on clay, including eighteen straight final set wins on the surface, and nine straight three-set wins overall.

After she'd run away with the 3rd set in her previous matches, it didn't seem as if the same thing was going to happen for Sharapova against Bouchard. They both held serve in the first three games, and then the Canadian went up 40/love on serve and held four game points in game #4. Sensing her "moment" had arrived, Sharapova subtly pumped her left fist right before returning serve a point later. Within seconds, she jumped on a Bouchard second serve and slammed a forehand winner to get to break point. A point later, Bouchard was late getting to the net for a swing volley, which she put into the net as Sharapova went up a break at 3-1.

Finally at this Roland Garros, Bouchard was noticably shaken and frustrated. With Sharapova up 40/30 in the next game, Bouchard missed an open court forehand and the Russian held for 4-1. The Canadian managed to avoid a "full Stosur," overcoming a 15/40 deficit in her own service game to hold for 4-2, then took a 30/15 advantage on Sharapova's serve a game later. She had a shot to reach break point, but missed on a forehand winner attempt into the corner that instead handed Sharapova a game point. Bouchard missed on a high volley and the Russian held for 5-2.

It was over now.

In the final game, Bouchard had her first poorly-timed double fault to fall down 15/40 but, with something to prove even if it was too late for it to matter today, the Canadian managed to make it a three-deuce game in which she saved four match points. Finally, a Sharapova forehand skidded off the baseline and the ball slid just under Bouchard's racket to end the 4-6/7-5/6-2 match that lasted two and a half hours.




Sharapova now advances to her third straight Roland Garros final, where she'll attempt to become just the third player -- with Serena Williams and Justine Henin -- to win multiple titles in Paris over the last eighteen years. You know, back when an even younger Genie was still running around in diapers.

One gets the feeling that Bouchard will come around this way again, though. Some day, maybe ten years from now, maybe SHE will play the part that Sharapova did today against her -- that of a veteran staring across the net at a younger player who reminds her an awful lot of herself. Based on what we've already learned about Bouchard, she won't blink at the challenge. In fact, she'll probably behave just like Sharapova did today: She MIGHT lose, but only over her dead body.

And maybe not even then.

Yep, Maria's not dead yet. In fact, after all these years, she looks like she's still got quite a bit of tennis life left in her.









=DAY 12 NOTES=
...the second semifinal pitted two players against each other who didn't win a single main draw match in Paris last year. Ranked outside the Top 50, Simona Halep lost in the 1st Round, while Andrea Petkovic failed to make it through the qualifying rounds as she was in the process of trying to come back from yet another injury.

My, have things changed. Halep is currently #4, the Pride of Romania and the highest-ranked Swarmette who's threatening to rise still higher, while Petkovic's semifinal run at this RG should get her back into the Top 20 three years after she became the first German in nineteen years to make her Top 10 debut in 2011, the season in which she reached the QF at three slams, including Roland Garros.

While Petkovic often had to claw her way to the finish line en route to this stage in Paris, winning three three-set matches and claiming a 4th Round match in which she notched fewer total points than her opponent, Halep, save for a few rocky points while serving out her QF match, has been pretty much untouchable, spending two and a half hours less time on court through five matches than her opponent. Cool, calm and collected while moving her opponents from corner to corner, then stepping into the court for some well-time aggression when necessary, Halep reached the final four without dropping a set, and not really even being challenged in any, only losing as many as four games in a stanza twice in ten sets. Compared at various times over the past two weeks to the likes of Justine Henin (forehand and court savvy), Amelie Mauresmo (playing grace) and Kim Clijsters (natural court movement), Halep has come to represent nearly all things to nearly all people.

But what the 22-year old did today, playing for a spot in her first career grand slam final, was the only thing that was going to matter tonight.

Today, as she did against Sara Errani yesterday, Petkovic got off to a slow start. She was broken to start the match, then saw the Romanian uncharacteristically put in two aces to hold for 3-1. As Petko's play gradually improved, Halep continued to smoothly play her game, breaking for 4-1 and holding a game later. Serving for the set at 5-2, she had to go through four set points, but when the German fired a shot long Halep took the 1st at 6-2 in just twenty-eight minutes.

In the 2nd set, Petkovic finally offered Halep her first challenge of the tournament. To a point. Attacking the Romanian's second serve, the German reached break point in game #4, then put away the break with a big return and short put-away winner to lead 3-1. But in the next game, after leading 40/15, her error-DF-error-error run gave the break back to Halep. Two games later, after going up 40/love on serve, Petkovic made things tight with an error-error-DF stretch. She held for 4-3, then made Halep take the match.

And that's what she did.

Petkovic forced things to deuce on Halep's serve after the Romanian had led 40/15, but she held for 4-4, then did so -- at love -- to stay in the set for 5-5. After getting things to deuce after trailing 15/40, Halep saw Petkovic hold for 6-5, then she followed suit -- again, at love -- to force a tie-break.

In the tie-break, seven of the first eight points were won by the returner, but it was Halep who jumped ahead first and never relinquished the lead. She got the mini-break for 1-0, held serve for 2-1, then saw Petkovic's double-fault make it 3-1. The German scored back-to-back points on the Romanian's serve to close to 4-3 but, serving at 5-4, Halep secured the final two points of the match on her own serve. When she put away a short Petkovic return for a forehand winner, a smile instantly appeared on Halep's face as she dropped her racket and celebrated yet another career moment.




Halep, who came to Paris this spring with a career 1-4 Roland Garros record, thus becomes the third Romanian woman to reach a slam singles final, but the first since Virginia Ruzici in Paris in 1980. The three Romanian woman who have reached slam finals have done so on the terre battue of Roland Garros, but only Ruzici (1978) has been crowned a champion. So far.

...the first champions of this Roland Garros were crowned on Chatrier before the start of the women's singles semis, as Anna-Lena Groenefeld & Jean-Julien Rojer outlasted Julia Goerges & Nenad Zimonjic in a 10-7 match tie-break. The pair, who saved match point in the semifinals, came back from a set down today. It's Rojer's first career slam title and ALG's second (adding to her Wimbledon Mixed crown and putting her half-way to a Career Mixed Slam). Germans Groenefeld and Goerges had teamed up as doubles partners earlier this RG, going out in the 1st Round.




...in juniors, #1-seeded Serb Ivana Jorovic defeated #11 Kristina Schmiedlova (SVK), preventing a Sisters Alliance semifinal match-up with Canada's #10-seeded Francoise Abanda, who defeated Spaniard Paula Badosa Gibert. In the bottom half, #8-seeded Hordette Darya Kasatkina and unseeded Czech Marketa Vondrousova advanced.

Jorovic is seeking to become the first girl representing Serbia to claim a junior slam crown, while Abanda is looking to join Bouchard ('12 Wimbledon) as the second Canadian to do it. No Canadian has reached the girls final in Paris since Sonya Jeyaseelan in 1994. Kasatkina is seeking to become the first Hordette to win the RG junior crown since Nadia Petrova in 1998, or at least be the first Russian to reach the final since 2009. Fellow Hordette Elizaveta Kulichkova won the AO girls title in Melbourne in January. If Vondrousova were to win the crown, she'd be the first Czech junior champ since both Pliskova sisters -- Karolina in Australia, Kristyna in London -- won in 2010. The last Maiden to reach the RG girls final was Eva Sviglerova in 1989.


...in WC competition, the NextGen players have carried things over from the WTA women's draw. Top-seeded 20-year old Yui Kamiji of Japan defeated 29-year old Dutch player Jiske Griffioen to reach her second straight slam final, where she'll face the Netherlands' Aniek van Koot, who upset #2-seeded German Sabine Ellerbrook, 38, the winner of last year's RG crown, as well as this year's at the AO. Van Koot, 23, won 2013 titles at the Australian and U.S. Opens.

The two will face off in the doubles final, too, as #1 van Koot is teamed with countrywoman Griffioen, while #2-seeded Kumiji pairs with 21-year old Brit Jordanne Whiley.

...RG FLASHBACK MOMENT FROM DAY 12:

-- re-introducing Martina and Barbie... err, I mean Kim.




...IMPROMPTU VIKA PIC-O-THE-DAY FOR DAY 12:

-- Stan the Man and Vika the Woman.


...and, finally, because the look on Bouchard's face was so I'll-cut-you threatening that it was impossible to resist putting a thought bubble over her head:




Of course, I'm sure the real thoughts may have been far more censor-worthy. Ha!











=WOMEN'S SINGLES FINAL=


#7 Maria Sharapova/RUS vs. #4 Simona Halep/ROU



=MEN'S SINGLES SF=


#1 Rafael Nadal/ESP vs. #7 Andy Murray/GBR
#18 Ernests Gulbis/LAT vs. #2 Novak Djokovic/SRB



=WOMEN'S DOUBLES SF=


#1 Hsieh/Peng (TPE/CHN) vs. Muguruza/Suarez-Navarro (ESP/ESP)
Hradecka/Krajicek (CZE/NED) vs. #2 Errani/Vinci (ITA/ITA)



=MEN'S DOUBLES FINAL=


#12 Granollers/M.Lopez (ESP/ESP) vs. #11 Benneteau/Roger-Vasselin (FRA/FRA)



=MIXED DOUBLES FINAL=




Groenefeld/Rojer (GER/NED) def. #8 Goerges/Zimonjic (GER/SRB) 4-6/6-2/10-7





=GIRLS SINGLES SF=


#1 Ivana Jorovic/SRB vs. #10 Francoise Abanda/CAN
#8 Darya Kasatkina/RUS vs. Marketa Vondrousova/CZE



=BOYS SINGLES SF=


#5 Quentin Halys/FRA vs. #7 Jaume Antoni Munar Clar/ESP
#4 Andrey Rublev/RUS vs. #2 Orlando Luz/BRA



=GIRLS DOUBLES SF=


Luisa Stefani/Renata Zarazua (BRA/MEX) vs. #7 CiCi Bellis/Marketa Vondrousova (USA/CZE)
#4 Naiktha Bains/Tornado Alicia Black (AUS/USA) vs. Ioana Ducu/Ioana Loredana Rosca (ROU/ROU)



=BOYS DOUBLES SF=


#1 Stefan Kozlov/Andrey Rublev (USA/RUS) vs.Benjamin Bonzi/Quentin Halys (FRA/FRA)
Lucas Miedler/Akira Santillan (AUT/AUS) vs. #5 Orlando Luz/Joao Menezes (BRA/BRA)



=WOMEN'S WC SINGLES FINAL=


#1 Yui Kamiji/JPN vs. Aniek Van Koot/NED



=MEN'S WC SINGLES FINAL=


#1 Shingo Kunieda/JPN vs. #2 Stephane Houdet/FRA



=WOMEN'S WC DOUBLES FINAL=


#1 Jiske Griffioen/Aniek Van Koot (NED/NED) vs. #2 Yui Kamiji/Jordanne Whiley (JPN/GBR)



=MEN'S WC DOUBLES FINAL=


#1 Joachim Gerard/Stephane Houdet (BEL/FRA) vs. Gustavo Fernandez/Nicolas Peifer (ARG/FRA)













*RUSSIANS IN SLAM FINALS*


1974 Wimbledon - Chris Evert def. OLGA MOROZOVA
1974 US Open - Chris Evert def. OLGA MOROZOVA
2004 Roland Garros - ANASTASIA MYSKINA def. ELENA DEMENTIEVA
2004 Wimbledon - MARIA SHARAPOVA def. Serena Williams
2004 US Open - SVETLANA KUZNETSOVA def. ELENA DEMENTIEVA
2006 Roland Garros - Justine Henin-Hardenne def. SVETLANA KUZNETSOVA
2006 US Open - MARIA SHARAPOVA def. Justine Henin-Hardenne
2007 Australian Open - Serena Williams def. MARIA SHARAPOVA
2007 US Open - Justine Henin def. SVETLANA KUZNETSOVA
2008 Australian Open - MARIA SHARAPOVA def. Ana Ivanovic
2008 Roland Garros - Ana Ivanovic def. DINARA SAFINA
2009 Australian Open - Serena Williams def. DINARA SAFINA
2009 Roland Garros - SVETLANA KUZNETSOVA def. DINARA SAFINA
2010 Wimbledon - Serena Williams def. VERA ZVONAREVA
2010 US Open - Kim Clijsters def. VERA ZVONAREVA
2011 Wimbledon - Petra Kvitova def. MARIA SHARAPOVA
2012 Australian Open - Victoria Azarenka def. MARIA SHARAPOVA
2012 Roland Garros - MARIA SHARAPOVA def. Sara Errani
2013 Roland Garros - Serena Williams def. MARIA SHARAPOVA
2014 Roland Garros - MARIA SHARAPOVA vs. Simona Halep



*ROMANIANS IN SLAM FINALS*


1977 Roland Garros - Mima Jausovec def. FLORENTA MIHAI
1978 Roland Garros - VIRGINIA RUZICI def. Mima Jausovec
1980 Roland Garros - Chris Evert def. VIRGINIA RUZICI
2014 Roland Garros - SIMONA HALEP vs. Maria Sharapova



*ACTIVE SINGLES PLAYERS - FIRST SLAM FINAL*


1997 U.S. Open - Venus Williams
1999 U.S. Open - Serena Williams (W)
2004 Wimbledon - Maria Sharapova (W)
2004 U.S. Open - Svetlana Kuznetsova (W)
2007 Roland Garros - Ana Ivanovic
2008 U.S. Open - Jelena Jankovic
2009 U.S. Open - Caroline Wozniacki
2010 Roland Garros - Francesca Schiavone (W)
2010 Roland Garros - Samantha Stosur
2010 Wimbledon - Vera Zvonareva
2011 Australian Open - Li Na
2011 Wimbledon - Petra Kvitova (W)
2012 Australian Open - Victoria Azarenka (W)
2012 Roland Garros - Sara Errani
2012 Wimbledon - Agnieszka Radwanska
2013 Wimbledon - Sabine Lisicki
2014 Australian Open - Dominika Cibulkova
2014 Roland Garros - Simona Halep



*CAREER SLAM FINALS - ACTIVE*


21...Serena Williams (17-4)
14...Venus Williams (7-7)
9...MARIA SHARAPOVA (4-4)
4...Svetlana Kuznetsova (2-2)
4...Victoria Azarenka (2-2)
4...Li Na (2-2)
3...Ana Ivanovic (1-2)



*2010-14 SLAM FINALISTS BY NATION*


7...RUSSIA, United States
4...Belarus, China
3...Belgium, Italy
2...Australia
1...Czech Republic, France, Poland, ROMANIA, Slovak Republic



*2012-14 WTA FINALS*


23...Serena Williams (21-2)
17...MARIA SHARAPOVA (7-9)
16...Victoria Azarenka (9-7)
11...Sara Errani (5-6)
11...Li Na (4-7)
10...SIMONA HALEP (7-2)
10...Agnieszka Radwanska (6-4)



*GIRLS/WOMEN'S SLAM CHAMPS - OPEN ERA*




[Roland Garros Jr./Women's Champions]


Sue Barker (1974 Jr. Champion; 1976 Women's Champion)
Jennifer Capriati (1989 Jr. Champion; 2001 Women's Champion)
Justine Henin (1997 Jr. Champion; 2003, '05-'07 Women's Champion)
Mima Jausovec (1973 Jr. Champion; 1977 Women's Champion)
Hana Mandlikova (1978 Jr. Champion; 1981 Women's Champion)


[other best RG results]


Renata Tomanova (1972 Jr. Champion; 1976 Women's finalist)
Natasha Zvereva (1987 Jr. Champion; 1988 Women's finalist)
Martina Hingis (1993-94 Jr. Champion; 1997/'99 Women's finalist)
Svetlana Kuznetsova (2001 Jr. finalist; 2009 Women's Champion)
SIMONA HALEP (2008 Jr. Champion; 2014 Women's finalist)



*RECENT RG MIXED DOUBLES CHAMPIONS*


2005 Daniela Hantuchova & Fabrice Santoro
2006 Katarina Srebotnik & Nenad Zimonjic
2007 Nathalie Dechy & Andy Ram
2008 Victoria Azarenka & Bob Bryan
2009 Liezel Huber & Bob Bryan
2010 Katarina Srebotnik & Nenad Zimonjic
2011 Casey Dellacqua & Scott Lipsky
2012 Sania Mirza & Mahesh Bhupathi
2013 Lucie Hradecka & Frantisek Cermak
2014 Anna-Lena Groenefeld & Jean-Julien Rojer






TOP QUALIFIER:

Grace Min/USA




TOP EARLY-ROUND (1r-2r):

#4 Simona Halep/ROU




TOP MIDDLE-ROUND (3r-QF):

#18 Eugenie Bouchard/CAN




TOP LATE-ROUND (SF-F):

xx


TOP QUALIFYING MATCH:

Q2: Cagla Buyukakcay/TUR d. Alberta Brianti/ITA 6-3/5-7/10-8




TOP EARLY-RD. MATCH (1r-2r):

2nd Rd: (WC) Taylor Townsend/USA d. #20 Alize Cornet/FRA 6-4/4-6/6-4




TOP MIDDLE-RD. MATCH (3r-QF):

3rd Rd: #27 Svetlana Kuznetsova d. #5 Petra Kvitova 6-7(3)/6-1/9-7




TOP LATE-RD. MATCH (SF-F/Jr.):

xx


=============================




FIRST VICTORY:

Aga Radwanska/POL (def. Sh.Zhang/CHN)




FIRST SEED OUT:

#25 Kaia Kanepi/EST (lost 1st Rd. to Niculescu/ROU)




UPSET QUEENS:

The French




REVELATION LADIES:

The Spaniards




NATION OF POOR SOULS:

The Chinese (0-4 in 1st Rd.)


LAST QUALIFIER STANDING:

Kiki Bertens/NED (4th Rd.)




LAST WILD CARD STANDING:

Pauline Parmentier/FRA (4th Rd.)




LAST PASTRY STANDING:

Pauline Parmentier/FRA (4th Rd.)


MADEMOISELLE/MADAM OPPORTUNITY:

Simona Halep/ROU


IT "Spaniard":

Garbine Muguruza/ESP




COMEBACK PLAYER:

Andrea Petkovic/GER




CRASH & BURN:

#1 Serena Williams/USA (DC, lost 2nd Rd./Muguruza) & #2 Li Na/CHN (lost 1st Rd./Mladenovic - 1st AO champ out early since 2000)




ZOMBIE QUEEN:

#27 Svetlana Kuznetsova/RUS (3rd Rd.: Kvitova up 3-1 in 3rd, twice served for match; Kuznetsova wins 9-7)


JOIE DE VIVRE: Kristina Mladenovic/FRA (last player alive in singles, doubles & mixed)


DOUBLES STAR:

Nominees: A-L.Groenefeld, Bains/T.Black, Muguruza/Suarez-Navarro, Bellis/Vondrousova, Hradecka/Krajicek


AMG SLAM FUTILITY UPDATE:

Medina-Garrigues lost in second round of qualifying to Smitkova/CZE (ends streak of 41 con. appearances in slam main draws)


JUNIOR BREAKOUT:

Nominees: F.Abanda/CAN, M.Vondrousova/CZE, Bains/T.Black, D.Kasatkina/RUS, I.Jorovic/SRB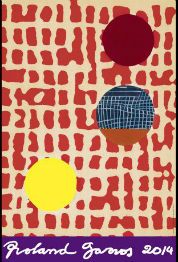 All for Day 12. More tomorrow.