Wimbledon Preview: To Be Serena-Free or Not to Be Serena-Free

While there are all sorts of stories potentially ready to be woven at Wimbledon over the next two weeks, perhaps the most wearily time-worn --
but also, quite realistically, the most important when it comes to foreseeing the eventual champion
-- of the lot is the conversation about which version of Serena Williams will arrive in SW19.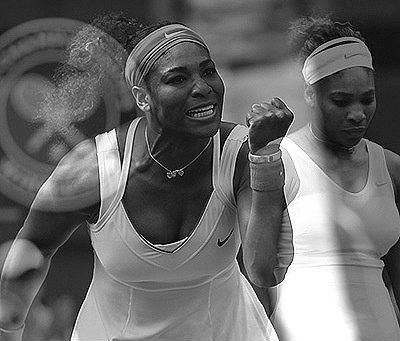 Still, as is so often the case, it seems that that is the storyline we're left to contemplate.
Hmmm, or is it?


Here's a quick overview of the draw, quarter-by-quarter:



=SERENA QUARTER=




*POWER RANKINGS*


1.

Serena Williams, USA...

on the heels of a brilliant year and a half run that was arguably her most dominant stretch of play (save for the Serena Slam period of a decade earlier) of her entire career, we haven't seen much of THAT Serena in 2014. So far, she's not only failed to win slam #18 this season, but she hasn't reached a slam final and has barely cracked the second week of a major, with 4th Round and 2nd Round exits in Melbourne and Paris, respectively. Maybe more concerning, though, is that after becoming a more tactical player over the past two seasons she's often seemed at a total loss when it comes to figuring out what to do when things start to go wrong. History tells us that when Williams is doubted (see Rome earlier this year) she's at her most dangerous, and she expressed the usual desire to rebound with a vengeance following her Roland Garros exit last month. But the words felt too "I-know-this-is-what-I'm-supposed-to-say-so-I-just-did" and they weren't as convincing as they have been in the past. It could be that the heavy workload and spiked emotional atmosphere of her most-medical emergency return to #1 has exhausted her, and she might not fully have moved on until around the time the U.S. Open rolls around later this summer. But, here we are at another slam and she's been installed as the clear "favorite" once again. Perhaps she is. But, just for a change of pace, I really want to believe that that's not the case. Expecting to see greatness, but witnessing disheartening mediocrity instead is a grand slam chapter that you can only read so many times before you root for a new protagonist to take things in a totally different direction. Case in point...
2.

Genie Bouchard, CAN




...the Canadian won the '12 Wimbledon junior title, reached the Ladies 3rd Round in her debut a year ago, is coming off a pair of slam semifinal results, and says that she's better on grass than clay, on which she won her first career tour title before the start of RG. As is often the case in the brief surface turnover period between Paris and London, Bouchard didn't get much match play in her one tune-up event. But that just meant she got the chance for some extra time to get a feel for the All-England Club lawns. As has so often been the case this season, a new Genie Army will likely be drafted in London, especially since those English World Cup dreams have already been extinguished (and Laura Robson will only be heard, from a television commentating booth, and not seen on court over the next two weeks). So, the crowd will be with Bouchard... but will her game? It had better be, and quickly. She gets Daniela Hantuchova in the 1st Round, and if she's not careful she could be sent packing before she's barely unpacked all those stuffed animals. Even more so than a certain Russian, Bouchard likely needs to see some things fall her way through no action of her own in order to match her previous '14 slam results, for she's not likely to be able to defeat BOTH Serena and Maria Sharapova in this quarter -- something which her initial spot in the draw says she might have to do.
3.

Maria Sharapova, RUS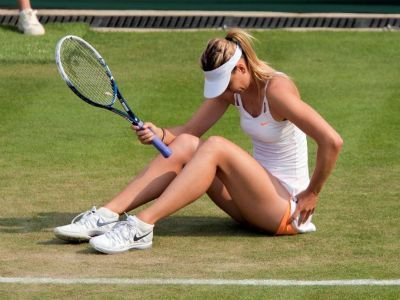 ...truth is, despite (or because of) her '04 heroics, Sharapova has always been overrated as a grass court player. She hasn't won a title on the surface since 2005, and has only been past the Round of 16 once at Wimbledon ('11 RU) since 2006. When we last saw her on the lawns she slipped and injured her hip and was out-hit by Michelle Larcher de Brito in the 2nd Round. Could her competitive nature carry her deep into the second week, at least to another potential (dreaded) match-up with Serena in the QF close to the tenth anniversary of her triumph over Williams in the final? Sure. But the pitfalls seems great, especially if that Camila Giorgi (5-2 the last two years at SW19) match-up in the 3rd Round comes about. The Italian has already beaten Sharapova once this season. But is Serena loses earlier than expected, Maria's mood with lighten considerably. Remember, no woman has pulled off the RG/SW19 double since Serena in '02.


THE BRACKET BUSTER:

Tamira Paszek, AUT... Paszek is a two-time Wimbledon quarterfinalist and, with Tammy Tanasugarn barely around these days and Sabine Lisicki at least a passably good player on other surfaces, the only woman with outrageously better results on grass than the Austrian is a certain Bulgarian named Pironkova (and even she won a HARD court title this season). Paszek made it through qualifying and gets '13 semifinalist Kirsten Flipkens (#24) in the opening round. If she gets the upset, watch out. Another former semifinalist (Kerber) could only be another win away, and then maybe Sharapova in the Round of 16.


THE WILD CARD:

Angelique Kerber, GER... the German has reached the semifinals at Wimbledon (2012), but she's just 3-5 in her other five appearances. She's coming off a good week in Eastbourne, where yet again she reached a final, but once more didn't win the title. She's a dark horse to reach the QF, or even the SF under the right circumstances, but it's hard to see her traversing that path if the terrain to get there includes the likes of Watson, Paszek, Sharapova AND Serena or Bouchard.


DON'T COUNT HER CHICKENS:

Bouchard, CAN... truth is, while I want to draw a link from Bouchard back to Sharapova's run in '04 (the pictures of a young Sharapova with an even younger Bouchard from that time set the Backspin trap rather expertly, I'd say), she's also probably due for a slam disappointment. If she can get past Hantuchova in the 1st Round, though, it'd be hard to not see her reaching the Round of 16... and wondering whether or not Serena would be waiting for her there.


THE POOR SOUL:

Anastasia Pavlyuchenkova, RUS... sure, she knocked off Aga Radwanska in Eastbourne, but the Hordette rarely comes to play at slam time. She's only reached the 3rd Round twice at Wimbledon, and could see the lights go out this year as soon as at the conclusion of her 1st Round match with Alison Riske. Of course, considering Williams is 28-0 in the 1st and 2nd Rounds at Wimbledon, I suppose Serena's possible opening opponents -- Anna Tatishvili, then Christina McHale or Chanelle Scheepers -- could be listed here, too.


=In the End...=


Naturally, you sort of have to pick Williams here, or gamble that something odd is going to happen to prevent it. I really don't want to pick her YET AGAIN, though. Sometimes the brain needs to do something other than trace over old patterns, you know? So, while I'll be picking Williams in Serena Land, I'll be doing "Serena Free Zone" predictions later, as well. Needless to say, Bouchard and Sharapova would have been far better off being anywhere other than where they landed in the draw. But, maybe it'll still work out for one of them, and Serena's last 2014 slam stand will come at Flushing Meadows, not SW19.



=HALEP QUARTER=




*POWER RANKINGS*


1.

Sabine Lisicki, GER...

as usual, Lisicki carries an injury question following her Roland Garros exit after hurting her wrist. Also, she just announced that she's parted with coach/sometimes doubles partner Martina Hingis, as well. But the All-England Club has always cured all ills for the German, and she's got runner-up points to defend (remember, she beat Serena in the 4th Round last year, then got Aga's limp handshake at the net before a swift kick from Marion Bartoli in the final). Assuming she's healthy (a BIG if with her, every week of the season) and doesn't come down with some sort of viral/gastrointestinal ailment (another common Lisicki lament), she's a threat to go deep and maybe even win the only tournament that REALLY matters to her. She's got a workable draw to at least the Round of 16, where she could face one of the ultimate wild cards in this slam -- Madison Keys, see below. If she holds her form and makes it to the QF, #19-seed Lisicki would likely be favored over even the quarter's top player, #3 Simona Halep, who's nursing injury concerns (again) of her own. The German isn't the best player out there without a slam title, but she's probably the best GRASS COURT player without a Wimbledon crown.
2.

Simona Halep, ROU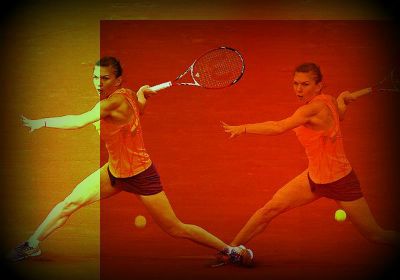 ...Halep's game, as it does with all surfaces, translates well to grass. She won a grass court title last year, but lost in three sets to Li Na in the 2nd Round at Wimbledon. In 2011, though, she took a set off Serena at SW19. After dealing with heel issues earlier this year, Halep comes in with shoulder/back questions after her retirement last week. She's got a good draw, though, and things look to move smoothly until at least the 3rd Round (vs. '13 girls champ Belinda Bencic?). After that, we'll get a better idea whether or not her health with be an issue. Most are overlooking her again, though, and the Romanian seems to thrive on being underestimated in spite of her ranking. Unless Lisicki is in fine grass form (which is surely possible), I still think she's more likely to escape this quarter than say, someone like Ana Ivanovic.
3.

Madison Keys, USA...

say what you will about Mary Joe Fernandez's Fed Cup fiasco of the past two seasons (and I have), but Keys' inclusion in the tie versus France this spring seems to have greatly changed Keys' career trajectory in a truly positive way. Plagued by lost leads prior to her FC win over Alize Cornet, the 19-year old Keys has seemingly improved each and every week, in terms of her confidence and otherwise, since she kept herself together against the Pastry and waited things out while Cornet's injury eventually led to a victory by the Bannerette. It was a glorious lesson in how the deceptively simple act of never giving up can lead to great things for a player. You could see the still lingering positive aspects of that match in Keys' maiden WTA title win this weekend in Eastbourne over Kerber when she overcome not putting the match away as quickly as she could have and then was strong down the stretch in the championship-clinching final game. With her big serve and groundstrokes, and this past week even some sneaky variety in her game (which wasn't in evidence at all in Paris, where she played well but in only a single gear), Keys is the sort of player who could catch a wave at SW19 and pull off a shocker or two. Or three or four. Her confidence game is super-high right now, but how a young player responds after such a big week could go either way. With Monica Puig, Taylor Townsend, Jelena Jankovic (who Keys defeated in Eastbourne) or Kaia Kanepi on tap in the first week, a head-in-the-clouds Keys could crash out quickly. Oh, but if she doesn't, she could be THE story of the first 10-11 days of this slam. Team Madison, anyone?


THE BRACKET BUSTER:

Zheng Jie, CHN... the Chinese vet, a former Wimbledon semifinalist, is sitting right in the middle of something of a Group of Death. After reaching the Rosmalen final this weekend, Zheng could deal some deadly blows to contenders at this Wimbledon. AnaIvo in the 2nd Round? Lisicki in the 3rd? JJ or Keys in the 4th? She might not win all of those potential matches, but she's capable of claiming any of them.


THE WILD CARD:

Taylor Townsend, USA... the (literal, at a second straight slam) wild card lost to Bencic in last year's girls final, and will face off with #31 Klara Koukalova in the 1st Round. After that, we could see a highly-anticipated Townsend vs. Keys NextGen match-up that could cause the already-itching-to-be-asked questions directed toward another title-less Current American in their tennis generation to be lobbed at her during a press conference or two. Would the pre-packaged, "Of course I love it when the other girls do well" sort of comments rule the day, or would the insistence for more from the tabloid press stir things up a bit? THAT could be interesting.


DON'T COUNT HER CHICKENS:

Ana Ivanovic, SRB... she won Birmingham, after talking of not enjoying playing on grass. With a veteran-heavy (Schiavone, Zheng) early dance card, and a grass court-proficient (Lisicki, Keys?) one following after that, AnaIvo's new confidence will have to remain at Birmingham levels to survive. She hasn't played in a Wimbledon QF since 2007.


THE POOR SOUL:

Jelena Jankovic, SRB or Kaia Kanepi, EST... they meet in the 1st Round, and one will go home with head-shaking disappointment having spoiled her week. Jankovic is 1-4 in her last five SW19 matches, while Kanepi is usually either great (two QF) or awful (four 1st Rd. losses, and a 2nd Rd.) at the All-England Club. The Estonian's last four Wimbledon results have been 1r-QF-1r-QF. So, if the numbers hold up...


=In the End...=


While the top quarter hinges on Serena, with this one it's far more difficult to figure where to put such importance. Injuries, inconsistency, and lack of experience and/or Wimbledon success gives four or five players a nearly equal chance to advance to the semifinals. Lisicki has DONE it here before, though. She's advanced to at least the QF at her last four Wimbledons, putting up a 19-4 record.



=AGA QUARTER=




*POWER RANKINGS*




1.

Aga Radwanska, POL...

Radwanska, a former Wimbledon girls champ, hasn't made it a secret how much she loves and wants to win Wimbledon. In 2012, she came within a set of the title and the #1 ranking against Serena Williams in the final. Last year, after The Radwanskian Massacre (June 26th -- mark your calendars to take part in proper observances for the fallen) had seemingly cleared a path to victory, Aga went out in a 9-7 3rd set in the SF against Sabine Lisicki, and was none to happy about it, either. Ever since, it's as if she's been half a player, capable of her usual wizardry, but without a closing push to finish the week's job. Case in point: her destruction of Vika Azarenka in that 6-0 3rd set in Melbourne, then a barely-there loss a round later. Have lingering injuries and a lack of power caused the slip, or is it something more? Has she been carrying SW19's 2013 disappointment with her for twelve months, waiting for the chance to exorcise her demons at the All-England Club over the next two weeks and make things right in the Radwanskian world? Hmmm, it'd be nice if things were laced with such hidden meaning and a redemptive character arc, huh? Maybe it will turn out to be just that way, too. We shall see.
2.

Tsvetana Pironkova, BUL...

ah, how fitting. Any talk of The Rad will also have to include references to The Pironkova in this quarter. The Bulgarian has been a monster in slams, especially on the grass (twice def. Venus at SW19, and reaching the semifinals in '10), but mostly a mouse elsewhere. She won a title in Week 1 this year, though. Back on form, she's barely been heard from since, so another Wimbledon run would arrive right on schedule. Pironkova could face two seeds (#14 Errani, #22 Makarova) before a possible "Monster Movie" face-off with Radwanska in the Round of 16.
3.

Victoria Azarenka, BLR




...talk about an aberration -- Vika is very quietly heading into this slam. Of course, that's mostly due to missing many months with a foot injury and having not won a match since the AO in January (then lost to Aga a round later, hmmm), and that she exited early last year after withdrawing in the 2nd Round after injuring her knee in her first match. In other words -- no expectations. Seeded all the way down at #8, Azarenka will be fortunate to slip through the first week, trying to get match tough for possible big matches that could come early in the second week if she makes it that far. She's actually got a pretty good draw and could very easily -- maybe even without having to extend herself TOO far, depending on what we get from Garbine Muguruza on the grass -- find herself suddenly in the QF playing Radwanska again. Still, no matter what happens, this tournament is probably rightly to be seen as a warm-up for the North American hard court season. A healthy exit and a match win or two would be enough to make this Wimbledon a success. Anything else is a gift.


THE BRACKET BUSTER:

Garbine Muguruza, ESP or Coco Vandweghe, USA... Muguruza has proven to be a big stage player at this year's slams. Her big hitting would seem to play well on the grass (her serve not so much), but she has little grass court experience. Vandeweghe just won her first tour title in the Netherlands. They play each other in an intriguing 1st Round match, with the winner potentially being on a collision course with a version of Vika (3rd Rd.) that no one is certain about. A QF result (another one, in Garbi's case) might be there for the taking... and with the gang of veterans, overachievers and underachievers in the final quarter having knocked each other around for five rounds before the semifinals, maybe even more than that.


THE WILD CARD:

Svetlana Kuznetsova, RUS... Sveta, Sveta, burning bright. Or not. She's reached the QF three times at SW19, but not since 2007. She faces Russian killer (Sharapova, '13 2nd Rd.) Michelle Larcher de Brito in the 1st Round, then maybe Nottingham champ Jarmila Gajdosova and Aga Radwanska after that. Not an easy route, by any means, but Kuznetsova in the right fame of mind could certainly find her way through. Or not. It's best just to sit back and let Sveta do as Sveta does, for better or for worse.


DON'T COUNT HER CHICKENS:

Dominika Cibulkova, SVK... the AO runner-up has sort of slipped off the radar in recent weeks, having won just two of her last seven matches. She faces qualifier Aleksandra Wozniak in the 1st Round, and could contend for "First Seed Out."


THE POOR SOUL:

Sara Errani, ITA... she's great on clay, and underrated on hard courts. Errani isn't a grass court player, though. If she gets past Caroline Garcia in the 1st Round, The Pironkova will get her in the 2nd.


=In the End...=


Oh, this one could be fun -- a Monster Mash with Vika the Elvira-esque hostess of the festivities. Screams will most assuredly ensue. Of course, it should be noted that before her RU and SF runs at Wimbledon the last two years Aga lost her opening match in the final pre-SW19 tune-up event. Guess what she did this week.



=LI QUARTER=




*POWER RANKINGS*




1. Petra Kvitova, CZE... should be, would be, could be. But can't be. How a player can go from where Kvitova was in 2011 to where she is now is almost mind-boggling. Where greatness was once a given, disaster is expected these days. This quarter is a total crap shoot, and one that in 2012 would have seemed a breeze for the Czech to win. Now it'd be no shock -- especially after suffering a hamstring injury this past week -- to see her lose in the 1st (Hlavackova), 2nd (Barthel) or surely 3rd Round (Venus). Her last four Wimbledon results are SF-W-QF-QF, so maybe she'll hold it together. Nope, I can't believe it'll happen either... not until it does again, IF it ever does. Oh, Petra.
1.

Li Na, CHN...

her results are all over the place at SW19. Three QF, but three 2nd Round exits, too. It's conceivable she could reach the SF without facing a Top 10 seed, and maybe even the final. But can the AO champ be consistent enough on the grass to not flame out? I WANT to say "yes," but after originally picking her to win this quarter I'm feeling myself getting itchy just thinking about it. Truth is, I'm not sure I can hold out until the end of this preview without totally changing my mind.
2.

Sloane Stephens, USA...

since reaching the semifinals at last year's Australian Open, she hasn't matched the result. Not just in a slam, but anywhere. Meanwhile, players from her generation are winning titles left and right, including a pair of fellow Bannerettes this weekend before the start of Wimbledon. Is there a breaking point where this flips the switch in Stephens' mind and turns her into the competitor so many of her 21-and-under counterparts seem to be? She reached the QF at last year's Wimbledon, and this draw, while it's filled with "big names" has more holes for someone like Stephens, at her best in the slams, to slip through than the other three quarters combined. If there be a place for a young Stephens to take a stand for her career, this Wimbledon provides a perfect opportunity.


THE BRACKET BUSTER:

Venus Williams, USA... meanwhile, also in the mix. The Sjogren's makes picking Venus to do anything other than win a match or two seem like a fantasy world situation. But, again, the opportunity is there. Kvitova in the 3rd Round would be a mighty mountain to climb... but not like it would have been two seasons ago.


THE WILD CARD:

Flavia Pennetta, ITA... a year ago, the Italian was contemplating retirement. Then she reached the 4th Round at Wimbledon, and the rest is history. So, this is a homecoming to celebrate a result that made Pennetta's U.S. Open semifinal and Indian Wells title possible. She could have some fun ON the court, as well. She plays a free-falling Jana Cepelova first, then gets her initial test against the Lauren Davis/Alisa Kleybanova winner. After that, Stephens and even bigger names would likely pop up. But if Pennetta can get on a roll, she might just find herself playing for another slam SF berth.


DON'T COUNT HER CHICKENS:

Caroline Wozniacki, DEN... the keeping-busy Dane has seemingly been comfortably tackling the post-WoziRoy era off the court, and been just a tad more adventurous on it, as well. She's not in a BAD spot in the draw, and really should reach the Round of 16, and maybe face off with Li for a Final 8 berth. But Wimbledon is the only slam where she's yet to reach a QF.


THE POOR SOUL:

Sam Stosur, AUS... it's a real debate to determine which is Stosur's worst slam -- the Australian or Wimbledon. The power of pressure, or the kick-serve deadening grass? Well, at least she's reached the Round of 16 twice in Melbourne. She's never done it in London. If she survives Yanina Wickmayer and Marina Erakovic or Ana Konjuh in the early rounds, she won't likely do the same when it comes to some combination of Wozniacki, Li, Vesnina or Kudryavtseva in the next two rounds.


=In the End...=


This one has "shocking semifinalist" written all over it. Kvitova, though it should be embarrassing for her be considered a surprise (yet, still)? Venus, for old time's sake? Flavia? Caro? Gulp, Sloane, showing some "yes-I-know-I'm-falling-behind-everyone-in-my-generation, so-take-a-look-at-the-size-of-this" backbone? I SHOULD be picking Li... but I think I might feel like rolling the dice.














As always at the slams, Anabel Medina-Garrigues' time in the draw has an expiration date stamped on its forehead. At the 2014 edition of Wimbledon, well, that date never existed in the first place.

After losing in qualifying at Roland Garros to Tereza Smitkova, AMG's streak of appearances in consecutive slam main draws ended at forty-one. The Spanish vet wasn't ranked high enough to be automatically included in the singles draw at Wimbledon, the slam at which she's performed the worst over the course of her career, and she didn't participate in the qualifying rounds, either. So, this Wimbledon will be the first slam at which she played no singles matches since 2003, also at SW19.

The 31-year old will be playing doubles, though. She and Yaroslava Shvedova are the #12 seeds.



Usually, this would be were I'd be obliged to once again note that AMG is STILL linked in history with Anna Smashnova as the only players to ever win double-digit WTA singles titles but never reach a slam Final 8. But not this year. Well, sorta kinda.

Either way, keep on fighting the good fight, AMG.
















**WIMBLEDON #1 SEEDS SINCE 2002**


2002 Venus Williams, USA (RU)
2003 Serena Williams, USA (W)
2004 Serena Williams, USA (RU)
2005 Lindsay Davenport, USA (RU)
2006 Amelie Mauresmo, FRA (W)
2007 Justine Henin, BEL
2008 Ana Ivanovic, SRB
2009 Dinara Safina, RUS
2010 Serena Williams, USA (W)
2011 Caroline Wozniacki, DEN
2012 Maria Sharapova, RUS
2013 Serena Williams, USA
2014 Serena Williams, USA



*RECENT WIMBLEDON SEMIFINALISTS*


2007 Venus Williams (W), Marion Bartoli (RU), Justine Henin, Ana Ivanovic
2008 Venus Williams (W), Serena Williams (RU), Elena Dementieva, Zheng Jie
2009 Serena Williams (W), Venus Williams (RU), Elena Dementieva, Dinara Safina
2010 Serena Williams (W), Vera Zvonareva (RU), Petra Kvitova, Tsvetana Pironkova
2011 Petra Kvitova (W), Maria Sharapova (RU), Victoria Azarenka, Sabine Lisicki
2012 Serena Williams (W), Agnieszka Radwanska (RU), Victoria Azarenka, Angelique Kerber
2013 Marion Bartoli (W), Sabine Lisicki (RU), Agnieszka Radwanska, Kirsten Flipkens



**LOW-SEEDED WIMBLEDON SEMIFINALISTS - Open Era**


unseeded - Ann Jones, 1968
unseeded - Rosie Casals, 1969
unseeded - Francoise Durr, 1970
unseeded - Judy Dalton, 1971
unseeded - Yvonne Vermaak, 1983
unseeded - Catarina Lindqvist, 1989
unseeded - Gigi Fernandez, 1994
unseeded - Lori McNeil, 1994
unseeded - Meredith McGrath, 1996
unseeded - Anna Kournikova, 1997
unseeded - Natasha Zvereva, 1998
qualifier - Alexandra Stevenson, 1999
unseeded - Mirjana Lucic, 1999
unseeded - Jelena Dokic, 2000
wild card - Zheng Jie, 2008
unseeded - Petra Kvitova, 2010
unseeded - Tsvetana Pironkova, 2010
wild card - Sabine Lisicki, 2011
#23 - Sabine Lisicki, 2013 (RU)
#23 - Venus Williams, 2007 (W)
#21 - Vera Zvonareva, 2010 (RU)
#20 - Kirsten Flipkens, 2013
#18 - Marion Bartoli, 2007 (RU)
#16 - Nathalie Tauziat, 1998 (RU)
#16 - Kathy Rinaldi, 1985
#15 - Marion Bartoli, 2013 (W)
#14 - Venus Williams, 2005 (W)
#13 - Maria Sharapova, 2004 (W)
#12 - Billie Jean King, 1982
#12 - Kimiko Date, 1996
#11 - Bettina Bunge, 1982
#10 - Billie Jean King, 1983
#10 - Gabriela Sabatini, 1986



*WIMBLEDON GIRLS FINALS - since 2002*


2002 Vera Dushevina/RUS def. Maria Sharapova/RUS
2003 Kirsten Flipkens/BEL def. Anna Chakvetadze/RUS
2004 Kateryna Bondarenko/UKR def. Ana Ivanovic/SRB
2005 Agnieszka Radwanska/POL def. Tamira Paszek/AUT
2006 Caroline Wozniacki/DEN def. Magdalena Rybarikova/SVK
2007 Urszula Radwanska/POL def. Madison Brengle/USA
2008 Laura Robson/GBR def. Noppawan Lertcheewakarn/THA
2009 Noppawan Lertcheewakarn/THA def. Kristina Mladenovic/FRA
2010 Kristyna Pliskova/CZE def. Sachie Ishizu/JPN
2011 Ashleigh Barty/AUS def. Irina Khromacheva/RUS
2012 Eugenie Bouchard/CAN def. Elina Svitolina/UKR
2013 Belinda Bencic/SUI def. Taylor Townsend/USA



**FIRST-TIME SLAM CHAMPS AT WIMBLEDON**




[Open Era]


1968 Billie Jean King, USA
1978 Martina Navratilova, TCH (CZE)
1994 Conchita Martinez, ESP
1998 Jana Novotna, CZE
2000 Venus Williams, USA
2004 Maria Sharapova, RUS
2011 Petra Kvitova, CZE
2013 Marion Bartoli, FRA



*ACTIVE PLAYERS - FIRST SLAM FINAL*


1997 U.S. Open - Venus Williams
1999 U.S. Open - Serena Williams (W)
2004 Wimbledon - Maria Sharapova (W)
2004 U.S. Open - Svetlana Kuznetsova (W)
2007 Roland Garros - Ana Ivanovic
2008 U.S. Open - Jelena Jankovic
2009 U.S. Open - Caroline Wozniacki
2010 Roland Garros - Francesca Schiavone (W)
2010 Roland Garros - Samantha Stosur
2010 Wimbledon - Vera Zvonareva
2011 Australian Open - Li Na
2011 Wimbledon - Petra Kvitova (W)
2012 Australian Open - Victoria Azarenka (W)
2012 Roland Garros - Sara Errani
2012 Wimbledon - Agnieszka Radwanska
2014 Australian Open - Dominika Cibulkova
2014 Roland Garros - Simona Halep



*RUSSIAN WIMBLEDON SEMIFINALISTS*


1974 Olga Morozova (RU) - USSR
1997 Anna Kournikova
2004 Maria Sharapova (W)
2005 Maria Sharapova
2006 Maria Sharapova
2008 Elena Dementieva
2009 Elena Dementieva, Dinara Safina
2010 Vera Zvonareva (RU)
2011 Maria Sharapova (RU)



**RECENT WOMEN'S SLAM WINNERS**


2013 AO: Victoria Azarenka, BLR
2013 RG: Serena Williams, USA
2013 WI: Marion Bartoli, FRA
2013 US: Serena Williams, USA
2014 AO: Li Na, CHN
2014 RG: Maria Sharapova, RUS



*CAREER WIMBLEDON FINALS - OPEN ERA*


9...Martina Navratilova
7...Steffi Graf
5...Serena Williams
5...Venus Williams
4...Billie Jean King (+2 pre-Open era)
3...Chris Evert



*WIMBLEDON FINALS - ACTIVE*


8...Venus Williams (5-3)
7...Serena Williams (5-2)
2...Maria Sharapova (1-1)
1...Petra Kvitova (1-0)
1...Sabine Lisicki (0-1)
1...Agnieszka Radwanska (0-1)
1...Vera Zvonareva (0-1)



*WIMBLEDON MATCH WINS - OPEN ERA*


120...Martina Navratilova
96...Chris Evert
74...Steffi Graf
71...Venus Williams *
70...Serena Williams *



*SLAM MATCH WINS - OPEN ERA*


306...Martina Navratilova
299...Chris Evert
278...Steffi Graf
250...Serena Williams *
216...Venus Williams *
210...Arantxa Sanchez-Vicario
198...Lindsay Davenport
180...Monica Seles
174...Conchita Martinez
164...Gabriela Sabatini
159...Maria Sharapova *



**BEST WIMBLEDON GIRLS/LADIES RESULTS**




[won Girls & Ladies titles]


Martina Hingis (1994 Junior champion; 1997 Ladies champion)
Amelie Mauresmo (1996 Junior champion; 2006 Ladies champion)


[others]


Martina Navratilova - 1973 Junior RU; 9-time Ladies champion
Hana Mandlikova - 1978 Junior RU; 1981 & '86 Ladies RU
Zina Garrison - 1981 Junior champion; 1990 Ladies RU
Maria Sharapova - 2002 Junior RU; 2004 Ladies champion
Agnieszka Radwanska - 2005 Junior champion; 2012 Ladies RU



*BACK-TO-BACK RG/WIMB WOMEN'S TITLES - OPEN ERA*


1970 Margaret Smith-Court
1971 Evonne Goolagong
1972 Billie Jean King
1974 Chris Evert
1982 Martina Navratilova
1984 Martina Navratilova
1988 Steffi Graf
1993 Steffi Graf
1995 Steffi Graf
1996 Steffi Graf
2002 Serena Williams















To live in Serena Land, or not to live in Serena Land? That is the question. Still not sure which I'm "officially" going to prefer, so I'm stradding the border for now. Still, naturally, in SL a Williams is Queen for the 18th time.

Meanwhile, in the SFZ...





=ROUND OF 16 PREDICTIONS=


#13 Bouchard d. A.Schmiedlova
#9 Kerber d. Giorgi
#3 Halep d. #15 Suarez-Navarro
#19 Lisicki d. Keys
#8 Azarenka d. (Q) Wozniak
#4 A.Radwanska d. Pironkova
#18 Stephens d. #30 V.Williams
#2 Li d. #16 Wozniacki

...injury questions concerning Halep, Lisicki, Azarenka and Kvitova (and Venus, for various reasons) could turn everything here on its head. Meanwhile, it's a slam, so Current Sloane stands a good chance of outdistancing her seed.

Also, considering her name is nowhere to be seen, I guess I'm not exactly thinking that Maria will be meeting an adoring press on the final Saturday like she did in Paris.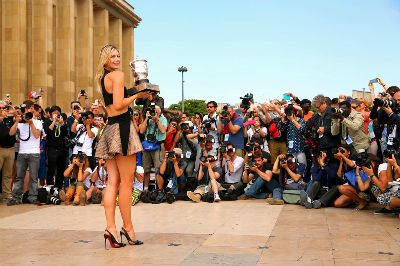 But, hey, if Serena falls out early again, as she did at Roland Garros and makes Wimbledon a SFZ, who knows?



=QUARTERFINAL PREDICTIONS=


#13 Bouchard d. #9 Kerber
#19 Lisicki d. #3 Halep
#4 A.Radwanska d. #8 Azarenka
#18 Stephens d. #2 Li

...last year's semifinals included the #15, #20, and #23 seeds, so this is nothing, really. I've made my peace with these three double-digit seed picks (even Sloane... rolls eyes), but it's a little difficult to swallow not pushing Halep through to the final four. Oh, well.



=SEMIFINAL PREDICTIONS=


#13 Bouchard d. #19 Lisicki
#4 A.Radwanska d. #18 Stephens

...all right, I couldn't resist the Bouchard/Sharapova direct line thingee. I can't help it. Still, I avoided going with a "tangy" Team Genie/Team Sloane final, and even a rematch of the "Non-Handshake" semifinal from '13 between Aga & Lisicki. So, there's that.






=FINAL PREDICTION=


#1 S.Williams d. #4 A.Radwanska
#4 A.Radwanska d. #13 Bouchard

...And I'll stick with this as my -- Tennis Gods help me -- "official" pick. It's weird visiting this unchartered territory. I haven't been here for a while.

Really, though, I could go with the smart, but boring, pick of Serena. But after having my best-ever prediction season in 2013, I've been putting up worst-ever numbers in 2014 (perfect example: a week after I picked Madison Keys to win her first career title in Birmingham, only to see her lose in the 1st Round, she goes to Eastbourne and wins her maiden singles crown there THIS weekend... naturally). So why not go with something at least a little more interesting, right? After all, I still think my best slam pick was picking Sharapova to reach the Wimbledon final in 2004, even if she actually did BETTER than I predicted. Plus, it ties together my Week 25 title picks of Radwanska and Bouchard (who went a combined 0-2 this past week). Maybe Keys' week-too-late win was a sign from the TG's? They ARE sneaky.

Thus, it's Aga... making the past year of post-'13 SW19 disappointment, for lack of a better term, "worth it." Now, Aga, don't say I've never given you anything.




Hmmm, considering how these picks have gone this season, maybe I should go ahead and congratulate Serena on major title #18 right now, huh?




*MEN*




=ROUND OF 16 PREDICTIONS=


#1 Djokovic d. #14 Tsonga
#18 Verdasco d. #26 Cilic
#3 Murray d. #20 Anderson
#11 Dimitrov d. Brown
#5 Wawrinka d. #9 Isner
#4 Federer d. Hewitt
#8 Raonic d. #10 Nishikori
#13 Gasquet d. #29 Karlovic

...Nadal has won one match at SW19 since his fifth final appearance (winning two) in six years in 2011. Don't know where or why it might happen, but I'll go with another early exit on the grass.



=QUARTERFINAL PREDICTIONS=


#1 Djokovic d. #18 Verdasco
#11 Dimitrov d. #3 Murray
#4 Federer d. #5 Wawrinka
#8 Raonic d. #13 Gasquet

...the changing of the guard is nearly complete.



=SEMIFINAL PREDICTIONS=


#11 Dimitrov d. #1 Djokovic
#8 Raonic d. #4 Federer

...and then it happens in historic fashion. Why not roll the dice here, too, right?



=FINAL PREDICTION=


#11 Dimitrov d. #8 Raonic

...a new era for the ATP, or just a momentary foreshadowing of the 2016-20 seasons? At least Maria will be able to cheer on the final weekend.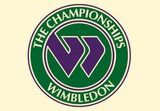 All for now. Day 1 -- and the Daily Backspin -- awaits, as well as a quick Week 25 recap.