W.Q- The Week Before the Fortnight

Main draw play doesn't begin until Monday, but that doesn't mean work wasn't to be done this week in the qualifying rounds.
Of course, that didn't mean Roland Garros "Last Qualifier Standing" Kiki Bertens didn't have time to take a moment to relax with her phone earlier in the week.
Maybe she took TOO long, actually. Bertens, who was the top-seeded woman in qualifying, lost her opening qualifying round match. Whoops.
Oh, well.
Others did fair far better than she.

Q-PLAYER OF THE WEEK:
Michelle Larcher de Brito/POR (#104)

...MLDB's best moments tend to come at the slams. This is the third time the 21-year old has won a Backspin "Q-Player of the Week," having been honored before the U.S. Open in 2010 and '13. Last year at Wimbledon, remember, she upset Maria Sharapova in the 2nd Round en route winning the "It [Upstart]" Award, too. This week, as the #4 Q-seed, she won her three qualifying matches without dropping a set, putting up the best mark of the twelve qualifiers by never losing more than four games in six sets of play, two of which included a Q2 set wins over Czech Lucie Hradecka. This is Larcher de Brito's second consecutive slam qualifying run this year, as well as her second straight at SW19.
==============================================


RISERS:

Lesia Tsurenko/UKR (#144) & Tereza Smitkova/CZE (#184)


...25-year old Tsurenko, a former Q-POW winner ('13 AO), reached the MD with wins over Eva Birnerova, Ayumi Morita and #6 Danka Kovinic. She reached the 2nd Round at last year's Wimbledon, but is just 1-5 in her last six slam MD matches. Smitkova, 19, made some noise in Paris with a qualifying win over vet Anabel Medina-Garrigues, but her Wimbledon run has put her into her very first slam MD after victories over Sofia Shapatava and Madison Brengle.
==============================================


SURPRISES:

Paula Kania/POL (#175) & Andreea Mitu/ROU (#193)


...Kania, 21, reaches her first slam main draw with wins over #7 Claire Feuerstein and Shelby Rogers. 22-year old Mitu will also make her slam MD debut after impressive wins over Sachia Vickery, #12 Luksika Kumkhum and Irina Falconi. The Swarmette had failed to advance past the second qualifying round at six previous slams.
==============================================


VETERANS:

Aleksandra Wozniak/CAN (#118) & Alla Kudryavtseva/RUS (#116)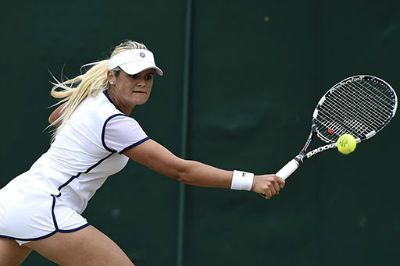 ...26-year old Wozniak qualifies at a second straight '14 slam and will play in her seventh Wimbledon main draw after wins over Renata Voracova, Mayo Hibi and Melanie Oudin. She has a career 3-6 mark at SW19. Kudryavtseva is another '14 qualifier with a Wimbledon win against Sharapova under her belt, having upset her countrywoman in the Round of 16 in 2008, then making headlines when everyone overreacted when she "criticized" Sharapova's outfit. Kudryavtseva, who has qualified at two '14 slams (AO), hasn't played in the Wimbledon MD since 2011.
==============================================


COMEBACKS:

Tamira Paszek/AUT (#123) & Timea Bacsinszky/SUI (#86)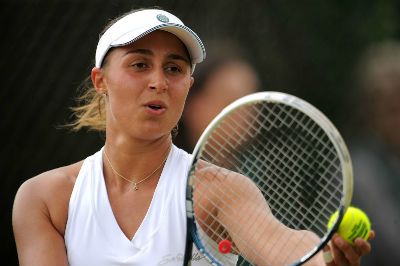 ...one has to wonder if Paszek ditched Eastbourne qualifying on purpose earlier in the week, since a successful run there would have meant she'd have missed out on a chance to play to get into the tournament where she plays best. As it turns out, her Eastbourne Q3 loss to Hsieh Su-Wei on Monday allowed her to get a Wimbledon Q1 victory on Tuesday. The rest is history, as her wins over Katy Dunne, Alberta Brianti and Ons Jabeur gives the Austrian her second straight successful slam Q-run in 2014. Paszek reached the QF at Wimbledon in both 2011 and '12, but has only put up two 3rd Round-or-better results in her other twenty-three slam MD appearances. #3 Bacsinszky was the highest Q-seed to reach the main draw, as her Q3 win over #20 Veronica Cepede Royg -- the only final round match-up of seeded players -- gives the 25-year old a chance to win 1st Round matches at back-to-back slams. Before her win last month at Roland Garros, Bacsinszky hadn't won a slam MD match since 2010.
==============================================


FRESH FACES:

Vicky Duval/USA (#115) & Anett Kontaveit/EST (#176)




...Duval, 18, reached her first slam MD away from the U.S. Open with her Q3 win over countrywoman Nicole Gibbs. Duval has just one slam win in her two appearances in New York, but it was big one -- last year's huge upset over Sam Stosur. Fellow 18-year old Kontaveit, who reached the Wimbledon Girls SF in 2012, will make her slam MD debut after some nice qualifying wins over #11 Zheng Saisai, Sesil Karatantcheva and Ashleigh Barty.
==============================================


JUNIOR Q-STAR:

Ana Konjuh/CRO (#188/jr.#15)


...Konjuh hasn't had the tour level success of fellow two-time '13 junior slam winner Belinda Bencic, whose ranking automatically put her into the women's draw, but the 16-year old Croat -- the youngest player in the draw -- will join the Swiss teen there. In her second successful '14 slam qualifying run (w/ AO), Konjuh got wins over #14 Estrella Cabeza Candela, Laura Siegemund and Stephanie Vogt. She's still looking for her maiden slam MD victory.
==============================================


DOWN:

Kiki Bertens/NED & Pauline Parmentier/FRA


...#1-seed Bertens and #2 Parmentier were both ejected from qualifying in the opening round. Bertens, the "Last Qualifier Standing" at Roland Garros, lost to Eri Hozumi, ending her two-year run in the Wimbledon main draw. Parmentier, both the "Last Wild Card Standing" and "Last Pastry Standing" in Paris, was taken down by Madison Brengle, ending her consecutive run of appearances in the SW19 MD at six years.
==============================================



=QUALIFYING MATCHES=




Q1:

Melinda Czink d. Aleksandra Krunic 2-6/6-3/6-1




Q1:

Stephanie Vogt d. #8 Vesna Dolonc 1-6/6-2/6-2


...Good Luck + Bad Luck = no Serbian qualifying luck at all


=============================




Q3:

#23 Aleksandra Wozniak d. Melanie Oudin 6-4/6-3


....A-Woz admitted to being uneasy about facing Oudin, having injured her shoulder during warm-ups when she last played the Bannerette at Quebec City in 2012. She'd lost two previous matches to her, as well. She needn't have worried. The Canadian's comeback continues, while Oudin will have to work even harder to say the same.


=============================




Q3:

Tereza Smitkova d. Madison Brengle 6-3/3-6/6-1


....Smitkova ended AMG's long slam MD streak in Paris, then prevented Brengle from ending HER long slam MD drought. This loss means the Bannerette has failed to make it through qualifying at twenty-four straight slams, and is 0-for-27 in slam qualifying attempts since 2005. She has played in four slam main draws, in 2007-08 after three times receiving wild cards, but never has been able to get her first career match victory.


=============================




Q3:

Paula Kania d. Shelby Rogers 7-6(12)/4-6/6-3


....the Pole had to go the distance -- especially in the 26-point TB to end the 1st set -- to claim the final qualifying berth late in the day on Thursday. On serve at 4-3 in the 3rd set, Kania got a break of serve in game #8 and won seven of the final nine points of the match to advance to next week.


=============================








=Sisters and Slam Qualifying Just Do Not Mix...=


Q1 - #20 Veronica Cepede Royg d. Erika Sema 6-3/6-1
Q1 - Lucie Hradecka d. Anastasia Rodionova 6-2/3-6/6-1
Q1 - #24 Maryna Zanevska d. Kristina Kucova 6-4/4-6/6-3
Q1 - Nicole Gibbs d. #9 Nadiya Kichenok 7-6(8)/7-5
...after going 0-6 in the opening round of qualifying in Paris, sisters went 1-4 in the opening round of the Wimbledon Q-rounds, with only Lyudmyla Kichenok advancing.



=See?=




Q2 - Ashleigh Barty d. Lyudmyla Kichenok 6-3/7-5


...of course, Lyudmyla didn't last much longer. Of note, the sister qualifying drought is now over a year long, as the last sister to qualify at a slam was Zuzana Kucova at Roland Garros in 2013. If you extend things out to sister-in-laws, then Barbora Zahlavova-Strycova (sister-in-law to Sandra Zahlavova) made it through all three Q-rounds at Wimbledon last year... but that'd be out-of-bounds to include her.



=In Doubles, though...=




Doubles Q1 - #1 Kichenok/Kichenok d. Ormaechea/Pereira 6-1/1-6/9-7


...redemption, by the skin of their Ukrainian teeth.



Doubles Q2 - #1 Kichenok/Kichenok d. (WC) Boulter/Dunne 6-1/6-4




...and then with the skinning of a pair of young Brits. Onto the doubles main draw -- which currently WILL include a certain five-time Wimbledon doubles title-winning pair of sisters -- they go.



Doubles Q2 - #5 Gajdosova/Ar.Rodionova d. #2 Beygelzimer/Jans-Ignacik 6-2/6-4


...obviously, slam doubles qualifying is much more "sister-friendly."



*WILD CARDS*


Naomi Broady, GBR = 24; no Wimbledon MD wins in her career
Tara Moore, GBR = 21; no Wimb.MD wins in her career; 2 con. Wimb.WC
Samantha Murray, GBR = 26; I sense a theme -- no Wimb.MD wins; 2 con.Wimb. WC
Kristyna Pliskova, CZE = 22; 2010 Wimbledon Girls champ
Taylor Townsend, USA = 18; 2013 Wimb.Girls RU; Wimb. debut; 2 con. slam WC
Vera Zvonareva, RUS = 29; 2010 Final; last slam MD win was in 2012
Silvia Soler-Espinosa, ESP = 26; '14 1st-time WTA finalist; RG 3r
Jarmila Gajdosova, AUS = 27; 2nd '14 slam WC; 2010 Wimb.4r



*LUCKY LOSER*


none so far
















*WIMBLEDON "Q-PLAYER OF THE WEEK" WINNERS*


2006 Meilen Tu, USA
2007 Hsieh Su-Wei, TPE & Olga Govortsova, BLR
2008 Maria Jose Martinez-Sanchez, ESP & Eva Hrdinova, CZE
2009 Viktoriya Kutuzova, UKR
2010 Kaia Kanepi, EST
2011 Alexa Glatch, USA
2012 Sandra Zaniewska, POL
2013 Petra Cetkovska, CZE
2014 Michelle Larcher de Brito, POR



*YOUNGEST 2014 SLAM...*




[qualifiers]


16...Ana Konjuh, CRO (AO)
16...Ana Konjuh, CRO (WI)
16...Belinda Bencic, SUI (AO)
17...Katerina Siniakova, CZE (AO)
18...Carina Witthoeft, GER (AO)
18...Vicky Duval, USA (WI)
18...Anett Kontaveit, EST (WI)
19...Danka Kovinic, MNE (RG)
19...Tereza Smitkova, CZE (WI)


[wild cards]


17...Fiona Ferro, FRA (RG)
17...Ashleigh Barty, AUS (AO)
18...Ashleigh Barty, AUS (RG)
18...Sachia Vickery, USA (AO)
18...Taylor Townsend, USA (RG)
18...Taylor Townsend, USA (WI)
19...Tang Hao-Chen, CHN (AO)
19...Summer Sanders, AUS (AO)



*OLDEST 2014 SLAM...*




[qualifiers]


30...Yuliya Beygelzimer, UKR (RG)
28...Lucie Hradecka, CZE (AO)
26...Alla Kudryavtseva, RUS (WI)
26...Alla Kudryavtseva, RUS (AO)
26...Aleksandra Wozniak, CAN (WI)
26...Aleksandra Wozniak, CAN (RG)


[wild cards]


29...Mathilde Johansson, FRA (RG)
29...Vera Zvonareva, RUS (WI)
28...Casey Dellacqua, AUS (AO)
28...Claire Feuerstein, FRA (RG)
28...Pauline Parmentier, FRA (RG)
27...Pauline Parmentier, FRA (AO)
27...Jarmila Gajdosova, AUS (WI)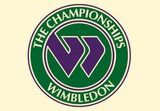 All for now. Wimbledon Preview coming soon.