W.9- The Insatiable Semifinalists

Sure, the staging of the remaining women's quarterfinal matches was sort of treated like a chore by the All-England Club on Day 9, gotten out of the way as early in the day as possible (
a simultaneous noon start on Centre Court and Court One
). Like much early busy work, the detailed memory of most of what occurred was forgotten by the end of the day.
Of course, that had as much to do with the two matches in question as it did their scheduling. Either way, the final four for this Wimbledon are now set in stone.


In a season filled with the sights, sounds and smell of change, maybe no two players represent it more than young twentysomethings Eugenie Bouchard and Simona Halep. A season ago, Halep was voted by the WTA Tour as its ""Most Improved Player," while Bouchard was the "Most Impressive Newcomer." In 2014, no two woman have won more slam matches than them. Faced with opponents today who had already proven their mettle at the All-England Club, Bouchard and Halep simply went about their business carving out an even bigger place for themselves at the top of the women's game.

Both of today's quarterfinal matches turned in the early stages.

Bouchard saved four break points against Angelique Kerber at 3-3 in the 1st set on Court One. A game later, the German saved four break points, but committed an error on #5 to give the Canadian a 5-3 lead. Bouchard immediately went up 40/15 on serve, and won the opening set at 6-3 when Kerber, playing a match that wasn't nearly as clean as the classic battle she won against Maria Sharapova yesterday, sent a shot wide on set point.

In Halep's match on Centre Court with another German, '13 runner-up Sabine Lisicki, the Romanian was quickly put on the defensive. Lisicki was firing forehands and keeping Halep at bay, forcing errors and taking a 3-0 lead. But Halep's learning curve, as always, was pretty short. Soon she was extending points and forcing Lisicki to make shots, and the German's game wasn't able to withstand the change. Lisicki led 4-1, and had a point for 5-2, but a miss on an easy swing volley that handed Halep a break and closed the score to 4-3 totally changed the course of the match. Catching a wave a momentum as Lisicki sank below the surface, Halep held and went up 40/love on the German's next serve game. She broke on her second attempt and served for the set that seemed to have nearly slipped away just a few minutes earlier. A wild return from Lisicki gave Halep two set points. The Romanian slipped a forehand down the line to secure her lead, winning her fifth straight game to take the 1st at 6-4.

Bouchard and Kerber both held at love to open the 2nd set, but Bouchard's tactic of positioning herself inside the baseline to return EVERY ONE of Kerber's serves seized control of the day soon afterward. A big cross court return winner gave her a BP in game #3, and a long forehand from Kerber gave Bouchard a 2-1 lead. She held for 3-1, and it was apparent that this match, with the schedule bunched up because of previous rain delays, had come just too soon after Kerber's Round of 16 for her to hope to be as sharp as she was less than twenty-four hours ago. Meanwhile, Bouchard came in after having a day off after having scraped her way to the final eight without dropping a set despite not yet really finding her "A"-game on the grass.

Meanwhile, Lisicki's chances were quickly slipping away against Halep. After going up 40/30 on serve, the German flubbed a backhand, then missed an open court volley on game point. In a four-deuce game, a loose miss gave Halep a break for a 1-0 lead as Lisicki's first serve wasn't booming, and she was winning just 35% of her second serve points. She tried switching rackets, but it did no good. Even her toss was off. As that was happening, Halep hit a clean forehand return winner to go up 40/love on Lisicki's serve. Two break points later she won her eighth straight game and took a 3-0 lead.

While the Romanian was coasting, Bouchard went up a double-break at 4-1. But Kerber didn't go quite as quietly as her countrywoman ultimately would next door. She saved two breaks points to hold for 3-4, then hit a running lefty forehand passing shot from deep in the back court to go up 15/love on Bouchard's serve. But then the Canadian won four straight points to hold for 5-3.

On Centre Court, a steady-at-the-wheel Halep held at love for 4-0 when Lisicki's forehand barely made it half-way up the net, then the Romanian continued to aggressively attack the German's serve. She reached yet another BP with a cross court forehand return winner, then broke with a deep shot that produced a shanked Lisicki backhand. 5-0, with ten straight games won. At this point, the only question was whether or not Lisicki would produce an Aga-like handshake of disappointment, or one more benefiting a player who would never want to place a black mark on her cherished AELTC.

Halep's routine was briefly interrupted by a double-fault and backhand error as she served for the match in game #6 of the 2nd, but she got things situated quickly. Like I said... she's got quite a learning curve in big time tennis. An ace gave her a match point, and the final point featured both players racing all over the court in one of the better rallies of the entire day. Finally, a Lisicki error ended the 6-4/6-0 match as Halep claimed the final eleven games, closing out the 2nd set in just twenty-three minutes. Lisicki was cordial at the net, and even looked at Halep as she shook her hand, although her soon-to-come tumble out of the Top 30 surely will make the near future more than a bit sad for the always-smiley (at SW19, at least) German.




Back on Court One, Kerber held for 5-4 to force Bouchard to serve out the match. The German reached break point at 30/40 in the game, threatening to "pull a Sharapova." But Bouchard knows all about THAT -- she hit a cross court backhand winner to save one BP, then a swing volley forehand winner to save a second. On match point, Kerber missed on a short cross court forehand and Bouchard won 6-3/6-4.




Sporting identical 15-2 records in majors this season, Bouchard and Halep will now face off in tomorrow's semifinal to see which can be declared the better slam player through 2014's first half. Both have appeared in three straight major QF, while Bouchard has now reached three straight slam semifinals. In New York later this summer, the Canadian will be going for a "Career SF Slam," reaching the final four at all four majors, in just her SEVENTH career slam main draw. For a little comparison, in recent decades, it took the successful-astonishingly-early Monica Seles twelve slams to do it, while the likes of Martina Hingis (11), Martina Navratilova (11), Hana Mandlikova (13), Steffi Graf (15), Venus Williams (15), Justine Henin (17), Serena Williams (18), Kim Clijsters (18) and Maria Sharapova (18) couldn't accomplish the feat as early as Bouchard might, either. In the very different pre-Open era, Billie Jean King did it in five and Margaret Court in thirteen, but in the Open era only Chris Evert (7, even when the AO wasn't a regular stop for top players) has been able to accomplish the feat so quickly in her career.

Meanwhile, Halep has reached "only" back-to-back slam semis, but holds an advantage over Bouchard with her trip to the Roland Garros final less than a month ago.

Both players have now broken (or soon will) long Top 10 droughts for women from their nation, and either are (world #3, and maybe soon to be #2, Halep) or seem fated to become (Bouchard, with a ranking target of #7...something that may already be a done deal by this time next week) the highest-ranked women EVER to represent their respective countries. Just one woman from Romania (36 years ago, Virginia Ruzici... Halep's manager) has lifted a slam singles championship trophy, and no player from Canada has ever done it. One of these two will get the chance to make more history on Saturday, though, and it'd be hard to find two currently slam-less players on tour more likely win a major title in the future, even if they don't already have one in their hands by the end of the weekend.

Neither player is particularly emotional on court, instead choosing to remain focused and professional as they go about the business of crushing the dreams of their less-prepared and not nearly as composed opponents. But, make no mistake, both Bouchard and Halep want ultimate slam success and, unlike some of their contemporaries, aren't afraid of it coming as soon as possible. The Romanian is a take-it-as-it-comes sort, while Bouchard wants it now... yesterday, in fact, if possible. As they've shown over the last year, they're insatiable for success. One is about to get THIS CLOSE to having it all for herself.

If this is the "real" Future, well, hey... Bring. It. On.












=DAY 9 NOTES=
...with the results of the QF in the books,
the depth of the WTA field behind #1 Serena Williams is becoming more and more clear. With Maria Sharapova's exit yesterday, we're now assured of a fifth consecutive different slam singles champ, after Bartoli, Williams, Li and Sharapova over the last year. There have been four different champions in a season twice in the last six seasons: 2011 (Clijsters, Li, Kvitova and Stosur) and 2008 (Sharapova, AnaIvo, Venus and Serena).

Not only that, but if Bouchard reaches the final over Halep it'd mean that six different women will have filled the first six slam final slots in '14. With the likes of Serena and Vika not yet reaching a major '14 final the chances for another finalist or two in NYC is pretty good. Williams and Azarenka have faced off in the last two Open finals, after all. The last time a season failed to have a multiple slam finalist was 1977, in which there were actually ten different finalists since the Australian Open was held in both January and December of that year as the event was shifted into a new position on the schedule. The 1977 finalists:

AO(J): K.Reid /D.Fromholtz
RG: Jauvosec/Mihai
WI: Wade/Stove
US: Evert/Turnbull
AO(D): Goolagong/Gourlay

Actually, eight different woman have filled the last eight final berths, and at least nine will have taken the last ten no matter what happens in the semis on Thursday. Here are the most recent one-shot finalists:

2013 WI: Bartoli/Lisicki
2014 US: S.Williams/Azarenka
2014 AO: Li/Cibulkova
2014 RG: Sharapova/Halep
2014 WI: ?

In recent seasons, seven woman filled eight final spots in both 2011 and 2007. Actually, there's an outside chance at twelve different slam finalists over a six-slam run if Bouchard reaches the Wimbledon final to face either Kvitova or Safarova, and then both Williams and Azarenka are shut out again in New York in favor of two more faces. I've got to think that 12/12 might be an Open era first if it were to happen, as even that 10/10 run in '77 can't be extended back to late '76 (US: Evert/Goolagong) or into early '78 (though Virginia Ruzici's appearance in the RG final, vs. Mima Jausovec, made it 11/12 different finalists over that six-slam run).

In this transitional period in which the ongoing generational exchange of power is taking place, it's all a good thing for the WTA tour. We're getting the best of both worlds, as these finals aren't being reached because of a LACK of talent at the top. Familiar faces AND new stars are converging in the late rounds of majors to determine major titles. Yay!

At this Wimbledon (and at the AO and RG, as well), we're even seeing a bit of it on the men's side, with the likes of Dimitrov, Raonic and Kyrgios making their first deep runs while the Federer/Nadal/Djokovic/Murray era of slam dominance continues to fight desperately to last a few seasons longer. It'll be interesting to see what happens there: will we get an "old school" Djokovic/Federer final, a "new age" Dimitrov/Raonic clash, or some combination of both generations?

...in tune with the shifting winds in the sport, Bouchard's semifinal run will lift her into the Top 10 for the first time next week. She'll be the second Canadian woman to ever climb that high, following Carling Bassett-Seguso, who reached the Top 10 in 1985.



*RECENT TOP 10 DEBUTS*


2008 Aga Radwanska
2009 Victoria Azarenka, Caroline Wozniacki, Flavia Pennetta
2010 Li Na, Samantha Stosur, Francesca Schiavone
2011 Petra Kvitova, Andrea Petkovic
2012 Angelique Kerber, Sara Errani
2013 Maria Kirilenko
2014 Simona Halep, Dominika Cibulkova, Eugenie Bouchard

...hmmm, I talked about the Sharapova '04/Bouchard '14 connection when I made my pre-tournament pick, trying to draw a line between the prediction of Sharapova a decade ago to reach the final, and then her going on to win her maiden slam title with my similar pick for Bouchard here.

But there was something I didn't even realize when I made that pick... Sharapova was the #13 seed when she won the title at the AELTC. Guess what seed Bouchard is at this event? Yep. Hmmm. Sometimes the most important clues are the ones you don't even notice at first. Might this be another case?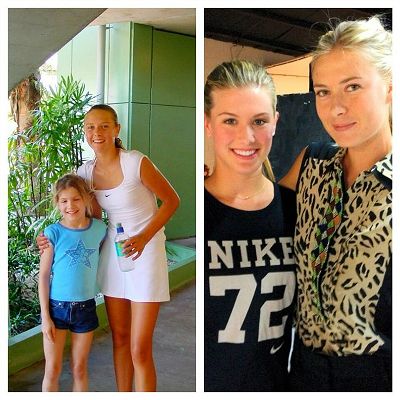 ...well, the Mladenovic Magic is back! Kiki is still alive in both the Doubles and Mixed. Today the Pastry she got wins in both draws, first joining with Timea Babos to knock off... wait for it... DEFENDING CHAMPIONS and WORLD #1'S Hsieh Su-Wei & Peng Shuai. As usual with Mladenovic on the grass since her breakout RG, it took some doing. After dropping the 1st set, she and Babos blew a 5-3 and serving at 5-4 lead, with two set points, lead in the 2nd and had to win a tie-break to force a deciding set. They won it, though, by a 6-2 score to reach the QF.

Later, Mladenovic & Daniel Nestor, the defending Wimbledon Mixed champs, got a win over the team of Barty/Peers to reach the Round of 16. They'll next face Martina "Original Swiss Miss" Hingis & Bruno Soares, who advanced in a rather "interesting" match over Belinda "New Swiss Miss" Bencic & Martin Klizan, 6-3/5-7/9-7. Bencic, of course, is coached by Melanie Molitor, Hingis' former coach and, well, current and forever mom.

...after several stops and starts due to the weather, the junior singles draw has produced a final 16. Just two of the top sixteen seeds have managed to survive, with only #3 Tornado Black still around from the Top 4 (so, I guess she's the Halep of the girls?). There were no big upsets on Day 9, and Backspin's pick (for a third straight slam... shakes head) -- unseeded Latvian Jelena Ostapenko -- is living and breathing as we speak. For now, at least. She'll next face #9 Anhelina Kalinina, who pulled out of a set and 5-5 hole in her 1st Round match that took place between Saturday and Monday. Ah, Harriet Dart... what force did you let loose by not winning that match?!

Surprisingly, at least in this non-Robson age of juniors, there are more Brits left in the draw than players from any other nation. Unseeded Katie Boulter, Maia Lumsden and Gabriella Taylor remain, as do two Bannerettes (Black and unseeded Michaela Gordon). Two Swarmettes (#11 Ioana Loredanca Rosca & Elena Gabriela Ruse) and one player each from nine other nations fill out what's left of the draw (see below), including Canadian Francoise Abanda, giving her nation an outside shot at grabbing THREE of the adult and junior singles crowns at this slam.

In the boys, shockingly, there are seven Americans alive at a Wimbledon where no U.S. men or woman lasted to the Round of 16 for the first time since 1911. None of the other nine nations represented has more than one junior left in the singles draw. Only one pair of U.S. boys face one another in the Round of 16, so there could actually be six Americans in the final eight. Maybe the long, long, long, long awaited NextGen U.S. BOYS are finally following along in the NextGen girls' just-now-being-established footsteps. Naturally.

...Award Update: first-time slam semifinalist Lucie Safarova gets the "Ms. Opportunity" honors for this Wimbledon, and after weighing the candidacy for most of the fortnight I've decided to throw normalcy to the wind and hand the "Comeback" award over to... The White Shorts. Really, I guess it was just meant to be ever since Day 1. Hey, now they're even making appearances away from the court:




Hopefully this is a good sign for the North American hard court season. Vika's got some unfinished business in the Big Apple, after all.



...LIKE FROM DAY 9:

Lisicki shows how to shake your opponent's hand after a loss.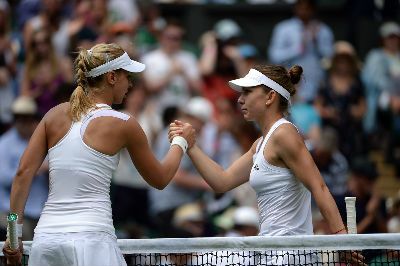 Unlike, well, you know.




Aga... Aga? Oh, well. I guess the Abbey is closed permanently until further notice.

...SURE-TO-BE-A-DISLIKE FROM DAY 9:

-- so, have they started blaming Murray's loss on Mauresmo yet? Never mind the back surgery, Grigor "Baby Fed" (I mean, that sort of says it all, doesn't it?) Dimitrov or that there was little chance that after a 77-year drought the Scot was going to bring the Brits a second Wimbledon title in two years, of course.

Mauresmo will be an easy target with an earlier-than-last-year loss, just as she would have been disregarded as being influential by the very same people had Murray actually managed to repeat as champion and maintained his status quo at SW19. It was always a no-win situation over the short term. Hopefully, though, the Murray/Mauresmo pairing won't just be a 2014 grass season fling.

Really, what it says a lot about is just how good a combination Murray and Ivan Lendl was. A perfect hire at precisely the right time... maybe even an "eleventh hour decision that made the Scot's entire career. After all, the run might have given Murray enough ammunition to be considered a Hall of Famer.

...and, finally, Serena went public today. Well, sort of.



Take all the time you need, SW.
















=LADIES' SINGLES SF=


#13 Eugenie Bouchard/CAN vs. #3 Simona Halep/ROU
#23 Lucie Safarova/CZE vs. #6 Petra Kvitova/CZE



=GENTLEMEN'S SINGLES SF=


#1 Novak Djokovic/SRB vs. #11 Grigor Dimitrov/BUL
#4 Roger Federer/SUI vs. #8 Milos Raonic/CAN



=LADIES' DOUBLES QF=


#14 Timea Babos/Kristina Mladenovic (HUN/FRA) vs. #11 Alla Kudryavtseva/Anastasia Rodionova (RUS/AUS)
Andrea Petkovic/Magdalena Rybarikova (GER/SVK) vs. #10 Julia Goerges/Anna-Lena Groenefeld (GER/GER)
#9 Andrea Hlavackova/Zheng Jie (CZE/CHN) vs. Anastasia Pavluchenkova/Lucie Safarova (RUS/CZE)
#6 Ashleigh Barty/Casey Dellacqua (AUS/AUS) vs. #2 Sara Errani/Roberta Vinci (ITA/ITA)



=GENTLEMEN'S DOUBLES QF=


#1 Bob Bryan/Mike Bryan (USA/USA) def. #9 Julien Knowle/Marcelo Melo (AUT/BRA)
#12 Michael Llodra/Nicolas Mahut (FRA/FRA) def. #14 Julien Benneteau/Edouard Roger-Vasselin (FRA/FRA) vs.
#5 Leander Paes/Radek Stepanek (IND/CZE) vs. Daniel Nestor/Nenad Zimonjic (CAN/SRB)
Vacek Pospisil/Jack Sock (CAN/USA) vs. #2 Alexander Peya/Bruno Soares (AUT/BRA)



=MIXED DOUBLES QF=


#14 Max Mirnyi/Chan Hao-Ching (BLR/TPE) vs. Anastasia Rodionova/Mikhail Elgin (AUS/RUS)
#13 Martina Hingis/Bruno Soares (SUI/BRA) vs. #5 Kristina Mladenovic/Daniel Nestor (FRA/CAN)
#7 Andrea Hlavackova/Rohan Bopanna (CZE/IND) or Anastasia Rodionova/Mikhail Elgin (AUS/RUS) vs. #15 Samantha Stosur/Nenad Zimonjic (AUS/SRB)
x/x vs. #16 Vera Dushevina/Aisam Qureshi (RUS/PAK)



=GIRLS SINGLES ROUND OF 16=


Paula Badosa Gibert/ESP vs. Gabriella Taylor/GBR
#12 Marketa Vondrousova/CZE vs. #7 Francoise Abanda/CAN
#3 Tornado Alicia Black/USA vs. Katie Boulter/GBR
#9 Anhelina Kalinina/UKR vs. Jelena Ostapenko/LA
#5 Jil Belen Teichmann/SUI vs. #10 Xu Shilin/CHN
Greetje Minnen/BEL vs. Elena Gabriela Ruse/ROU
#8 Kristina Schmiedlova/SVK vs. #11 Ioana Loredana Rosca/ROU
Michaela Gordon/USA vs. Maia Lumsden/GBR



=BOYS SINGLES ROUND OF 16=


#1 Andrey Rublev/RUS vs. Tim Van Rijthoven/NED
Noah Rubin/USA vs. #7 Francis Tiafoe/USA
Francisco Bahamonde/ARG vs. Taylor Harry Fritz/USA
Filippo Baldi/ITA vs. Alex Rybakov/USA
#8 Johan Sebastien Tatlot/FRA vs. #11 Michael Mmoh/USA
Pedro Iamachkine/PER vs. Joshua Sapwell/GBR
#6 Stefan Kozlov/USA vs. #9 Naoki Nakagawa/JPN
Logan Smith/USA vs. #2 Hyeon Chung/KOR



=GIRLS DOUBLES QF=


x/x vs. x/x
x/x vs. x/x
x/x vs. x/x
x/x vs. x/x



=BOYS DOUBLES QF=


x/x vs. x/x
x/x vs. x/x
x/x vs. x/x
x/x vs. x/x



=WC LADIES' DOUBLES SF=


#1 Yui Kamiji/Jordanne Whiley (JPN/GBR) vs. Katharina Kruger/Sharon Walraven (GER/NED)
Sabine Ellerbrock/Lucy Shuker (GER/GBR) vs. #2 Jiske Griffioen/Aniek Van Koot (NED/NED)



=WC GENTLEMEN'S DOUBLES SF=


#1 Stephane Houdet/Shingo Kunieda (FRA/JPN) vs. Tom Egberink/Gordon Reid (NED/GBR)
Frederic Cattaneo/Joachim Gerard (FRA/BEL) vs. #2 Maikel Scheffers/Ronald Vink (NED/NED)
















*2014 WIMBLEDON FINAL FOUR*




[by career slam SF]


5...Petra Kvitova (1-3)
3...Eugenie Bouchard (0-2)
2...Simona Halep (1-0)
1...Lucie Safarova (0-0)


[by career WI SF]


3...Petra Kvitova (1-1)
1...Eugenie Bouchard (0-0)
1...Simona Halep (0-0)
1...Lucie Safarova (0-0)


[consecutive slam SF]


3...Eugenie Bouchard
2...Simona Halep


[consecutive WI SF]


none


[WTA most career slam SF - active]


24...Serena Williams (21-3)
19...Venus Williams (14-5)
18...Maria Sharapova (9-9)
7...Victoria Azarenka (4-3)
6...Li Na (4-2)
6...Jelena Jankovic (1-5)
5...Svetlana Kuznetsova (4-1)
5...PETRA KVITOVA (1-3)


[WTA most slam SF since 2010 - active]


8...Maria Sharapova (5-3)
7...Serena Williams (7-0)
7...Victoria Azarenka (4-3)
6...Li Na (4-2)
5...PETRA KVITOVA (1-3)
3...Kim Clijsters (ret) (2-1)
3...Samantha Stosur (2-1)
3...Vera Zvonareva (2-1)
3...Agnieszka Radwanska (1-2)
3...Sara Errani (1-2)
3...EUGENIE BOUCHARD (0-2)
3...Caroline Wozniacki (0-3)


[WTA Slam SF since 2010 - by nation]


12...Russia
9...United States
7...Belarus, China
6...CZECH REPUBLIC, Italy
5...Belgium, Germany
3...Australia, CANADA, Denmark, Poland
2...France, ROMANIA
1...Bulgaria, Serbia, Slovak Republic


[2014 Slam SF - by nation]


3...Canada (Bouchard)
2...Czech Republic (Kvitova/Safarova), Romania (Halep)
1...CHN, GER, POL, RUS, SVK


[2014 WTA SF]


6...Maria Sharapova (3-3)
5...Ana Ivanovic (4-1)
5...SIMONA HALEP (3-1)
5...Agnieszka Radwanska (1-4)
5...EUGENIE BOUCHARD (1-3)
5...Jelena Jankovic (1-4)
4...Serena Williams (3-1)
4...Li Na (3-1)
4...Dominika Cibulkova (3-1)


[Players w/ "Career SF Slam" - active; when completed]


Victoria Azarenka, BLR - 2013 RG (30th slam)
Maria Sharapova, RUS - 2007 RG (18th)
Serena Williams, USA - 2003 AO (18th)
Venus Williams, USA - 2001 AO (15th)



**2014 WTA SF**




[Czechs]


4...Klara Koukalova (3-1)
3...Karolina Pliskova (2-1)
3...PETRA KVITOVA (0-2)
1...Barbora Zahlavova-Strycova (1-0)
1...LUCIE SAFAROVA (0-0)
1...Andrea Hlavackova (0-1)


[North American/Pacific]


5...EUGENIE BOUCHARD, CAN (1-3)
4...Serena Williams, USA (3-1)
3...Madison Keys, USA (1-2)
2...Venus Williams, USA (1-0+W)
2...Christina McHale, USA (1-1)
2...Vania King, USA (0-1+L)
1...Monica Puig, PUR (1-0)
1...Coco Vandeweghe, USA (1-0)
1...Jamie Hampton, USA (0-0+L)


[Romanians]


5...SIMONA HALEP (3-1)
1...Irina-Camelia Begu (0-1)



**LOW-SEEDED WIMBLEDON SEMIFINALISTS - Open Era**


unseeded - Ann Jones, 1968
unseeded - Rosie Casals, 1969
unseeded - Francoise Durr, 1970
unseeded - Judy Dalton, 1971
unseeded - Yvonne Vermaak, 1983
unseeded - Catarina Lindqvist, 1989
unseeded - Gigi Fernandez, 1994
unseeded - Lori McNeil, 1994
unseeded - Meredith McGrath, 1996
unseeded - Anna Kournikova, 1997
unseeded - Natasha Zvereva, 1998
qualifier - Alexandra Stevenson, 1999
unseeded - Mirjana Lucic, 1999
unseeded - Jelena Dokic, 2000
wild card - Zheng Jie, 2008
unseeded - Petra Kvitova, 2010
unseeded - Tsvetana Pironkova, 2010
wild card - Sabine Lisicki, 2011


#23 - Lucie Safarova, 2014


#23 - Sabine Lisicki, 2013 (RU)
#23 - Venus Williams, 2007 (W)
#21 - Vera Zvonareva, 2010 (RU)
#20 - Kirsten Flipkens, 2013
#18 - Marion Bartoli, 2007 (RU)
#16 - Nathalie Tauziat, 1998 (RU)
#16 - Kathy Rinaldi, 1985
#15 - Marion Bartoli, 2013 (W)
#14 - Venus Williams, 2005 (W)


#13 - Eugenie Bouchard, 2014


#13 - Maria Sharapova, 2004 (W)
#12 - Billie Jean King, 1982
#12 - Kimiko Date, 1996
#11 - Bettina Bunge, 1982
#10 - Billie Jean King, 1983
#10 - Gabriela Sabatini, 1986



*WIMBLEDON "Ms. OPPORTUNITY" WINNERS*


2004 Maria Sharapova, RUS
2005 Venus Williams, USA
2006 Severine Bremond, FRA
2007 Marion Bartoli, FRA
2008 Zheng Jie, CHN
2009 Elena Dementieva, RUS
2010 Tsvetana Pironkova, BUL
2011 Petra Kvitova, CZE
2012 Agnieszka Radwanska, POL
2013 Kirsten Flipkens, BEL
2014 Lucie Safarova, CZE



*WIMBLEDON "COMEBACK" WINNERS*


2007 Venus Williams, USA
2008 Tamarine Tanasugarn, THA
2009 Ana Ivanovic, SRB
2010 Vera Zvonareva, RUS
2011 Maria Sharapova, RUS
2012 Mirjana Lucic, CRO
2013 Marion Bartoli, FRA
2014 The White Shorts (of Victoria Azarenka)



*WIMBLEDON MIDDLE-ROUND (3r-QF) TOP PLAYER AWARDS*


2006 Justine Henin-Hardenne, BEL
2007 Justine Henin, BEL
2008 Zheng Jie, CHN
2009 Serena Williams, USA *
2010 Serena Williams, USA *
2011 Maria Sharapova, RUS
2012 Victoria Azarenka, BLR
2013 Sabine Lisicki, GER
2014 Petra Kvitova, CZE
==
* - won title



*RECENT WIMBLEDON SEMIFINALISTS*


2007 Venus Williams (W), Marion Bartoli (RU), Justine Henin, Ana Ivanovic
2008 Venus Williams (W), Serena Williams (RU), Elena Dementieva, Zheng Jie
2009 Serena Williams (W), Venus Williams (RU), Elena Dementieva, Dinara Safina
2010 Serena Williams (W), Vera Zvonareva (RU), Petra Kvitova, Tsvetana Pironkova
2011 Petra Kvitova (W), Maria Sharapova (RU), Victoria Azarenka, Sabine Lisicki
2012 Serena Williams (W), Agnieszka Radwanska (RU), Victoria Azarenka, Angelique Kerber
2013 Marion Bartoli (W), Sabine Lisicki (RU), Kirsten Flipkens, Agnieszka Radwanska
2014 Eugenie Bouchard, Simona Halep, Petra Kvitova, Lucie Safarova







TOP QUALIFIER:

Michelle Larcher de Brito/POR




TOP EARLY-ROUND (1r-2r):

#5 Maria Sharapova/RUS




TOP MIDDLE-ROUND (3r-QF):

#6 Petra Kvitova/CZE




TOP LATE-ROUND (SF-F):

xx


TOP QUALIFYING MATCH:

Q3: Paula Kania/POL d. Shelby Rogers/USA 7-6(12)/4-6/6-3




TOP EARLY-RD. MATCH (1r-2r):

1st Rd. -Coco Vandeweghe/USA d. #27 Garbine Muguruza/ESP 6-3/3-6/7-5 (on 13th MP, 9th in final game)




TOP MIDDLE-RD. MATCH (3r-QF):

4th Rd. - #9 Angelique Kerber/GER d. #5 Maria Sharapova/RUS 7-6(4)/4-6/6-4




TOP LATE-RD. MATCH (SF-F/Jr.):

xx


=============================




FIRST WINNER:

Elena Vesnina/RUS (def. Patricia Mayr-Achleitner/AUT)




FIRST SEED OUT:

#17 Samantha Stosur/AUS (lost 1st Rd. to Wickmayer/BEL)




UPSET QUEENS:

USA (def. 3 seeds and one ex-semifinalist in 1st Rd.)




REVELATION LADIES:

CZE




NATION OF POOR SOULS:

SVK (1-4 in 1st Rd.)




LAST QUALIFIER STANDING:

Tereza Smitkova/CZE (4th Rd.)




LAST WILD CARD STANDING:

Vera Zvonareva/RUS (3rd Rd.)




LAST BRIT STANDING:

Naomi Broady & Heather Watson (2nd Rd.)




IT ("??"):

Nominees: E.Bouchard/CAN; Y.Kamiji/JPN; S.Halep/ROU


Ms.OPPORTUNITY:

Lucie Safarova/CZE




COMEBACK:

Vika's white shorts




CRASH & BURN:

Sloane Stephens/USA (lost 1st Rd. to Kirilenko/RUS, ending 6 con. slam Round of 16 streak)




ZOMBIE QUEENS:

A.Pavlyuchenkova/L.Safarova, RUS/CZE (saved 9 MP vs. Black/Mirza in Doubles 2nd Rd.)




DOUBLES STAR:

Nominees: Y.Kamiji/JPN; K.Mladenovic/FRA; M.Hingis/SUI; H-C.Chan/TPE


AMG SLAM FUTILITY UPDATE:

DNP - singles (first time Medina-Garrigues didn't play Q/MD singles at a slam since 2003 Wimbledon, ending a 43-tournament appearance streak)


JUNIOR BREAKOUT:

xx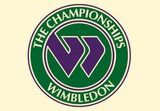 All for Day 9. More tomorrow.