W.3- It's All-Radwanska Eve, and the Melons are Restless

One year ago tomorrow, It made Itself known at the All-England Club.
The Radwanskian Massacre of June 26
occurred on Day 3 of last year's Wimbledon. But, really, the stage was set just a tad before that. The massacre began with Victoria Azarenka, who never actually stepped onto a court on the fateful 26th day of June.
Could history have made its first steps toward repeating itself today?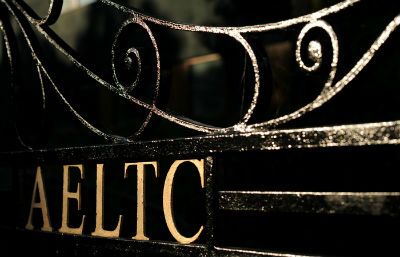 In her 1st Round match at last year's Wimbledon, Azarenka slipped on the grass and let out a blood-curdling scream as she grabbed her knee in pain and fear. She finished the match, and even got a victory. It was the "unofficial" beginning of The Rad's shenanigans in London last summer, though. Vika's withdrawal from the tournament before her 2nd Round match was the first sign that June 26, 2013 was going to produce a slew of victims of a certain entity's wrath.

Today, Vika didn't get hurt, but once again her Wimbledon ended before the start of play on the latest edition of June 26. The question is whether or not another shoe -- or a whole closet full of them -- might be waiting to be dropped on us tomorrow.

In her 2nd Round match today against Bojana Jovanovski, Azarenka fell behind a break at 4-2 in the opening set, then saw the Serb close out a 6-3 set when BoJo challenged an out call on her wide serve on set point. The replay showed that it was an ace, and suddenly the Belarusian was in a hole.

She climbed out of it, getting a break for 3-1 in the 2nd and knotting the match with a 6-3 win that came despite her 1-for-10 numbers on break point attempts in the set. In the 3rd, four early breaks of serve pushed the match into the late stages of the deciding set. Serving to stay in the match at 5-6, Azarenka saw her 40/love advantage slip away. Her second of two straight wide forehands presented Jovanovski with a match point. BoJo only needed one chance, winning 6-3/3-6/7-5 to advance to her first career Wimbledon 3rd Round and see Azarenka's Wimbledon end with a 2nd Round result for the second straight year.




Was it a sign of things to come? Sure, maybe not. But wait. That result wasn't the end of the signs of possible Radwanskian influence once again attempting to corrupt this tournament.

In the late afternoon, a definitive threat was squelched as top-seeded Novak Djokovic, despite not having his serve broken all day, was stretched by veteran Czech Radek Stepanek. Stepanek won a 3rd set tie-break and very nearly forced a 5th set when he dragged Djokovic into yet another tie-break in the 4th. But the Serb clamped down and got the win, avoiding a mood-altering atmosphere that could set the stage for something horrific on Thursday.




In the evening, the perceptible signs of another warning shot may have occurred in the doubles, as the Williams Sisters -- seeded #8 and ranked #88, but still the most dangerous doubles duo on earth -- very nearly bombed out in their 1st Rounder. They dropped the 1st set against Oksana Kalashnikova & Olga Savchuk, then fell down a break at 3-1 in the 3rd, as well. Serena even dangerously tumbled into the stands chasing a ball in the final games. She didn't hurt herself, though, and the Sisters won 5-7/6-1/6-4, keeping any possible evil shenanigans at bay in the closing hours of All-Radwanska Eve.

So, all is technically calm. For now. Still, it all WAS a bit concerning.

Meanwhile, Aga Radwanska took to the court on Day 3 and quickly took a 5-1 lead against Casey Dellacqua. After the Aussie strung together three straight games, the Pole proceeded to take out her frustrations over the stretch by winning the final seven games of the match.

Okaaaay.

Big names... yikes... are scheduled to take the court on Day 4. June 26, 2014. Serena will be there, and so will Maria. Roger, too. As well as Rafa, Genie, Simona, AnaIvo and others.

The possibilities are endless. So is the potential for another massacre. Gulp.


=DAY 3 NOTES=
...no matter what happens at this Wimbledon, or at any other event. Venus Williams does not lose. Even if the scoreboard says she came out on the short end, Williams will always remain the proud individual that she has become, growing into an inspirational adult despite living much of her life in the public eye for the last two decades. In life, Venus is quite simply the epitome of cool.




Of course, "losing" had nothing to do with her activities on Day 3. Oh, sure, she failed to serve out the 1st set against 5-foot-1 Kurumi Nara (a full foot shorter than Venus), but she simply finished off the set in a tie-break. Williams won 7-6(4)/6-1, putting up 46 winners to just 16 unforced errors (astounding numbers for a game that has always had higher error totals than most simply because Venus has rarely ever held back) to get her 73rd career Wimbledon match win. She's now just one behind Steffi Graf for third place.

However long Venus lasts in this slam, and a case can be made for her lasting a LONG time under the right circumstances, her words after the match hinted once again that she's not going anywhere. Not until she's good and ready, at least. "I feel like I am still a great tennis player," she said, adding, "When I'm ready to go, I'll go." She even mentioned something about playing on as a doubles specialist after she can no longer player singles... even if Serena isn't around to team up with her.

Yes.




...Venus will next face 2011 champ Petra Kvitova. Petra wiped out German Mona Barthel 6-2/6-0 today, but not without a last second reminder of just how easy it is for things to go awry with the Czech. Serving for the match, she fell down love/40 and was forced to save five break points. Finally, on her fifth match point in the seven-deuce game, Kvitova advanced.

Li Na didn't have as much trouble with Yvonne Meusburger as she did the other day with Paula Kania, winning 6-2/6-2; while Maria Kirilenko was hardly the player who took out Sloane Stephens in the 1st Round, either. Peng Shuai rode the Russian out of this Wimbledon via a 6-0/6-3 defeat. Kirilenko never scratched out a single break point attempt, and lost the total points battle 61-33.

Elsewhere, Lauren Davis' great grass court run continued with a straight sets upset of Flavia Pennetta, as the Bannerette took down the Italian 6-4/7-6(4). Pennetta had led 5-1 in the 2nd set. Alison Van Uytvanck led Dominika Cibulkova 5-2 in the 3rd set, and served at 5-3 before the AO runner-up reeled off six of the final seven games to survive.

...in the completion of their all-wild card 1st Round match, Vera Zvonareva notched her first slam match win since the '12 Wimbledon with a 9-7 3rd set win over Brit Tara Moore. Moore had served for the match at 5-4. Qualifier wins were put up by 16-year old Ana Konjuh, Michelle Larcher de Brito (she faces Aga next) and Czech Tereza Smitkova (hmmm, maybe she stole AMG's life force in Paris?).

...after going 7-2 in the 1st Round, the Czech Maidens added another four wins in four matches on Day 3. That's enough to get the "Revelation Ladies" honors.

...doubles action kicked off on Day 3, and the Mladenovic Magic, gone when Kiki finished off her 1st Round singles loss against Zarina Diyas earlier in the day, re-ignited when the Pastry lined up with Timea Babos. The pair got a win over the Pliskova sisters, cutting the number of all-sibling pairs in the draw by one-third.

Elsewhere, Barty/Dellacqua defeated Bouchard/Watson 6-4/7-6(3), Black/Mirza cut back Martina Hingis' Wimbledon workload by half (the half with Vera Zvonareva), Errani/Vinci sent JJ (w/ Alisa Kleybanova) packing for the second time in as many days, and 43-year old Kimiko Date-Krumm (w/ Barbora Zahlavova-Strycova) helped eliminate 17-year old Donna Vekic (w/ Sharon Fichman). Also getting wins were Keys/Riske and Bencic/Pironkova.

The Mixed draw is out, and Hingis plays on with Bruno Soares. Other duos included are Michaella Krajicek and new fiance Martin Emmrich and defending champions Mladenovic/Nestor. The two top-seeded teams are mix-and-match combinations of two existing WTA and ATP pairs as the Bryan brothers are splitting their time with the existing women's pair of Peschke/Srebotnik. Mike is playing with Katarina (the #1 seeds), while Bob is with Kveta (#2). An interesting 1st Round match has the Huber/Raymond pair facing off, with Liezel & Lukas Dlouhy playing Lisa & Trent Huey.

...SHOCKED-and-AMAZED LIKE FROM DAY 3:

-- ESPN showing part of Cibulkova/Van Uytvanck while Tsonga/Querrey was taking place? Stunning.

...UNINTENTIONAL HUMOUR FROM DAY 3:

-- speaking of Van Uytvanck, I found it humorous that while the Belgian uttered an expletive while arguing with the chair umpire after receiving a time delay when serving for the match, the sound the Slovak was making when she served sounded a bit close to an expletive itself.


...shorts and, ummm, well, I'm not sure what to say about the rest. Maybe THIS explains today, and it has nothing to do with anyTHING else?

...and, finally, as I've previously noted (and decorated appropriately), June 26 is the one-year anniversary of 2013's Radwanskian Massacre. Of course, as is the case on such days, it would be proper to take a moment at some point to remember the fallen, commemorate their sacrifice, and hope that still more innocents won't be pulled into the battle tomorrow.

If they are, even if their numbers are small compared to last year's tragic occurrences, their names will be added to the list of heroes for The Cause.

I'll be back after midnight to post a little something that will hopefully keep the evil intentions at bay over the next, danger-laden twenty-four hours. Also, the fabled "Radwanska Threat Level" has returned for this crucial 24-hour period.

Also, I know the regular WTA Backspin is loading very slowly (if at all) for some people since yesterday. I'm still not sure what the issue is, but hopefully it will work itself out over the next 24 hours. Another version of all the daily Wimbledon posts can be found here. As Diane of Women Who Serve suggested to me as a possible cause, maybe I'm getting some payback for that "streetwalker" joke about Aga & Ula the other day.

Hmmm.














*WIMBLEDON "REVELATION LADIES" NATIONS*


2006 Serbia
2007 France
2008 Russia
2009 Italy (veterans)
2010 Romania
2011 Great Britain
2012 Netherlands
2013 Australia/New Zealand
2014 Czech Republic







TOP QUALIFIER:

Michelle Larcher de Brito/POR




TOP EARLY-ROUND (1r-2r):

xx


TOP MIDDLE-ROUND (3r-QF):

xx


TOP LATE-ROUND (SF-F):

xx


TOP QUALIFYING MATCH:

Q3: Paula Kania/POL d. Shelby Rogers/USA 7-6(12)/4-6/6-3




TOP EARLY-RD. MATCH (1r-2r):

xx


TOP MIDDLE-RD. MATCH (3r-QF):

xx


TOP LATE-RD. MATCH (SF-F/Jr.):

xx


TOP UNDER-THE-ROOF MATCH:

xx


=============================




FIRST WINNER:

Elena Vesnina/RUS (def. Patricia Mayr-Achleitner/AUT)




FIRST SEED OUT:

#17 Samantha Stosur/AUS (lost 1st Rd. to Wickmayer/BEL)




UPSET QUEENS:

USA (def. 3 seeds and one ex-semifinalist in 1st Rd.)




REVELATION LADIES:

CZE




NATION OF POOR SOULS:

SVK (1-4 in 1st Rd.)




LAST QUALIFIER STANDING:

in 1st Rd.: T.Bacsinszky/SUI, V.Duval/USA, A.Konjuh/CRO(W), M.Larcher de Brito/POR(W), T.Smitkova/CZE(W), L.Tsurenko/UKR


LAST WILD CARD STANDING:

in 1st Rd.: J.Gajdosova/AUS(L), N.Broady/GBR(L), S.Soler-Espinosa/ESP, Zvonareva/RUS


LAST BRIT STANDING:

1st Rd. wins: N.Broady(L), H.Watson


IT ("??"):

xx


Ms.OPPORTUNITY:

xx


COMEBACK PLAYER:

Nominees: Vika's white shorts; V.Zvonareva/RUS


CRASH & BURN:

Nominee: Stephens/USA lost 1st Rd., ending 6 con. slam 4th+ streak


ZOMBIE QUEEN:

Nominees: Makarova/RUS (down 5-0 in 1st set, 3-1 in 3rd vs. Date-Krumm in 1st Rd.); Li/CHN (Kania served for 1st set in 1st Rd.); Garcia/FRA (down MP in 1st Rd. vs. Errani); Ka.Pliskova/CZE (down 5-2 in 3rd set vs. Knapp in 1st Rd.); Cetkovska/CZE (Jaksic served for match in 3rd set 5-4 in 1st Rd.); Shvedova/KAZ (saved MP vs. Kr.Pliskova in 3rd set in 1st Rd.); Zvonareva/RUS (T.Moore served for match at 5-4 in 3rd in 1st Rd.); Cibulkova/SVK (Van Uytvanck served for match at 5-3 in 3rd in 2nd Rd.)


DOUBLES STAR

xx


AMG SLAM FUTILITY UPDATE:

DNP - singles (first time Medina-Garrigues didn't play Q/MD singles at a slam since 2003 Wimbledon, ending a 43-tournament appearance streak)


JUNIOR BREAKOUT:

xx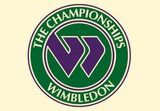 All for Day 3. More tomorrow. I hope.