W.8- The German Who Stared Into the Light and Saw the Break of Day

It takes a rare individual to be able to stare directly "into the light" and not be blinded by the experience. There have been many times, when facing more faint lights than the one before her today, when Angelique Kerber has not been up to the task.
But in her Wimbledon Round of 16 match on Day 8 against the harshest light of all, Maria Sharapova, Kerber surely was just that. In fact, considering the stage, circumstances and opponent, one might say that the German played the best match of her entire career today on Centre Court.


At yet another grand slam filled with upsets, Sharapova entered Tuesday having not encountered a single bump in the road over the past week and a half in London. Her pop-up Sugarpova store has been doing good business and through three matches at the AELTC she'd dropped a tournament-low seven games in total. The Russian was hot off her successful run to a second Roland Garros title, and was installed as the "favorite" to win the tournament by many after the exit of Serena Williams in the 3rd Round. The Russian has been slated to Williams meet in the quarterfinals, having not beaten her since 2004. Never mind the fact that Sharapova hadn't won in London since her initial major victory as a 17-year old at the All-England Club a decade ago, or that the draw was still filled with another former Wimbledon champ, the '13 runner-up, the world #3 who won a grass court title last summer and Kerber, herself a '12 SW19 semifinalist and Eastbourne runner-up right in her most recent grass court event. Whether she was the "favorite" or not, Sharapova was certainly a contender to raise the Venus Rosewater dish, and no player on tour is more clutch than the five-time slam winner has traditionally been in tight contests. Her string of on-the-edge wins in Paris in recent weeks only served to reinforce the long-held knowledge that the last player you'd want to get in a three-set tussle with is Sharapova.

But that didn't take into account how Kerber would play. Persistent groundstrokes and great defense have been her hallmarks over the last few seasons, and although she's never reached a slam final a case could be made that she's been the most consistent slam player in the WTA over the span. This was her ninth Round of 16 appearance in the last ten slams, and tenth in the last twelve. She's a regular player in tour singles finals, but has lost more than twice the number she's won, including sporting a 0-3 record '14. Emotions and spurts of anger have sometimes brought an unfortunate end to potentially great moments for the German, something that she could not allow to happen today if she was going to have a chance to knock off Sharapova.

Kerber began her mission well, getting an immediate break of serve to start the match (via a Sharapova DF on break point) and a hold for a quick 2-0 lead. With scrambling defense in picture-perfect form, groundstrokes hard and accurate, and Radwanskian squat-shots popping up more often than one had any right to expect, Kerber gave no ground to Sharapova on this day. Not an inch. Not a millimeter. Getting back multiple Sharapova "winners" on some points, Kerber routinely won long rallies from the outset, forcing the Russian to step her game up an additional level in order to compete.

Of course, Sharapova being Sharapova, she often did just that. Kerber served for the 1st set at 5-4, and that's when Sharapova turned up the heat on her game. A backhand up the line gave her a 30/15 lead, then a big forehand penetrated deep into the court and clanged off Kerber's racket to produce a break point. A battle of drop shots ended with Sharapova hitting a high volley into the open court to get the break and tie things at 5-5. Normally, this would be where the Russian would run away with the set. But wait. Instead, both held serve over the next two games and things went to a tie-break.

In the TB, Sharapova went up a mini-break at 2-0, then seemingly 3-0 before Kerber halfheartedly challenged a line call and ended up winning the point to close to 2-1 after winning the re-played point. Sharapova went up 3-1, but when one of her shots sailed wide it gave the German her first lead in the breaker at 4-3. When the Russian got to a Kerber drop shot with time to spare, she still managed to push her response into the doubles alley to give her opponent a set point at 6-4. A missed backhand up the line handed Kerber the TB at 7-4, as well as a one set advanttage.

Kerber had stared into the Sharapova light and survived, this time, largely because she committed just three unforced errors (to Sharapova's 19) in the set while the Russian led 19-10 in winners. Ah, but the real bright stuff would come later.

With a slew of come from behind wins under her belt both this year and throughout her career, Sharapova wasn't troubled. She broke Kerber to open the 2nd set. But Kerber broke right back, tying things up at 1-1 as Sharapova's errors (23 already, to Kerber's 5 -- only two of them coming on groundstrokes) mounted. The German saved a BP to hold for 2-1, but couldn't hold back the Sharapova wave of attack. The Russian broke with an angled cross court backhand to get back her break lead at 4-3. She served out the set in game #10 to win the 2nd 6-4 and head into familiar territory -- a 3rd set, where she'd won eleven straight matches in recent months in nearly every way imaginable, including a handful in consecutive rounds en route to the title in Paris.

But Sharapova hadn't come back from a set down to win a match at Wimbledon in ten years, and that stat would prove to be the most telling of them all.

In the second game of the 3rd, Sharapova took a 30/love lead on serve, only to see the scrambling and unblinking Kerber battle back to reach BP and soon take a 2-0 lead. Unlike many recent 3rd set opponents of the Russian, Kerber wasn't going to collapse down the stretch. Handling Sharapova's power as well as she had all match, and sending back shots with about as much sting on them as the ones she'd received, Kerber held for 3-0, with her defense forcing Sharapova into going for winners even more quickly than she normally might. Sometimes she got them, but she missed on just enough more to keep the German in the lead position. Kerber staved off a going-for-it Sharapova to hold for 4-1, and braced herself for the inevitable late-match heroics from the Russian.

It took a little while for them to threaten to turn this hard-hitting, precise and sometimes-ferocious match into a classic one, but they eventually did arrive on the scene. First, Kerber had to avoid one of her own late-match stumbles. Literally.

In the seventh game, Kerber's leg caught on the ground as she raced across the backcourt during a rally. She flexed her knee and immediately tested it. Then, after going up 40/15, she saw Sharapova push things to deuce and then reach BP with a screaming cross court return winner. But Sharapova's own groundstrokes prevented her from taking her advantage and carried it to something greater. Her winner was followed by an error, then a backhand down the line winner that gave her another BP was followed by two more mistakes (first on her forehand, then her backhand). On GP, her third of the game, Kerber's own forehand down the line produced a winner that held for 5-2, keeping her break advantage intact.

In the next game, Kerber reached match point when Sharapova sailed a backhand long off a Kerber return, but the Russian caught the back of the baseline with a shot that the German caught late and pulled wide to extend the match. Sharapova reached game point with a forehand winner, then held when the German's shot bounced off the net and onto her own side of the court. Finally, it was here that the Russian's fabled never-give-up game threatened to take away from Kerber what had literally been within an inch of being hers just a few minutes earlier. With Kerber serving for the match at 5-3, Sharapova employed all-or-nothing tactics to great success. After a Kerber double-fault gave Sharapova a 15/30 edge, the Russian hit a backhand return winner off a second serve to reach break point. On her second BP of the game, Kerber slipped and fell during another of the day's long rallies, only to get back up and continue the point. If she'd won the point, it might have been the "Point of the Tournament," but when Kerber's forehand landed out Sharapova had gotten the break, putting the set back on serve at 5-4.

Here, surely, was where Sharapova would pull away, right? Umm, no. Kerber wouldn't let her... but Maria wasn't going to make it easy, either.

The German grabbed a 40/love lead on Sharapova's serve, reaching triple match point, only to see the Russian save all three. A big Sharaprova serve saved Kerber's fifth MP of the day, then she saved a sixth with a wide serve to the corner and a backhand winner behind Kerber. In a remarkable game that truly encapsulates Sharapova's career in a nutshell -- save for the final result, of course -- the Russian would then reach game point, not convert it, but get another GP attempt after firing an ace. Sharapova played great defense on that one, only to send a forehand long to return things to deuce. The next point was even more amazing, as Kerber proved all that she'll ever have to for her career, facing off with Sharapova and winning the point after first reaching a Sharapova drop shot, then hitting back-to-back overheads, only to have to also chase down a lob. The German sent the ball back with a forehand down the middle that landed deep in the court. Sharapova netted a forehand and gave Kerber MP #7.

Finally, Sharapova's long backhand ended the 7-6(4)/4-6/6-4 match, as Kerber stood face-to-face, in what amounted to a boxing match with tennis rackets, against the most fierce competitor in the WTA, and somehow, remarkably, lived to tell the tale.

They say the victor gets to write the history of such battles, but I get a feeling that Kerber won't have to produce a single sentence in order to come out looking like a battle-tested heroine of epic proportions after this match. She played an incredibly clean, tactically and emotionally sound match that finally shows everyone why she's been a Top 10 mainstay for nearly three years now.

Sharapova was great today, too. A competitor through and through. You'd expect no less of her. But, for once, she was bested by someone who had even more fight in her than the Russian. Though it may seem impossible at times, it CAN happen. And today it did.












=DAY 8 NOTES=
...rain delays produced a really mixed-up schedule on Tuesday, as not only were three 4th Round matches completed, but two players advanced to the women's semifinals, as well.




Simona Halep had the easiest time of it, dispatching unseeded Kazakh Zarina Diyas 6-3/6-0 to reach her third straight slam quarterfinal and run her 2014 record in majors to 14-2 (17-3 with last year's U.S. Open). Meanwhile, Sabine Lisicki reached the QF at a fourth straight Wimbledon, and in her fifth straight appearance in the tournament, with a three-set win over another Kazakh, Yaroslava Shvedova. Lisicki was bothered by her shoulder, and even called for trainers when she was down break point early in the final set (whew... imagine if Vika had done that!).

The German didn't seem hampered too much by it all, though her forehand was a bit off all day and she had twenty double-faults (on Court 3, it should be noted, not Centre Court) to just four aces. It says something about her affinity for the AELTC that she could win with such stats, for she would never be able to hold it together anywhere else if her #1 weapon was producing such numbers. Lisicki won 6-3/3-6/6-4. The German next faces Halep in one of those classic big hitter vs. all-court player matches that are always so intriguing to see play out. Normally, the edge would tend to be with the "thinker" in the pairing (in this case, Halep), but since we're talking about Lisicki at Wimbledon -- probably the best current pairing of a non-slam winner with a single event on tour right now, especially after the SW19 bail-outs of Aga and Pironkova this fortnight -- that might not mean quite as much.

After destroying Aga Radwanska in the Round of 16, Ekaterina Makarova did what she often does after such a big win -- she barely showed up to play Lucie Safarova in the day's first QF. The Czech wasn't about to turn away the Russian interloper's gift in the otherwise all-Czech Maiden bottom half of the draw, winning 6-3/6-1 in fifty-eight minutes to reach her first career slam semifinal, outpacing the Hordette 24-7 in winners.




On the final match on Centre Court, after Aussie teen Nick Kyrgios (add another name to the lengthening list of ATP Young Guns) knocked off Rafa Nadal, Petra Kvitova continued on in her role as the REAL lingering favorite to win her second Wimbledon. It looked like it was going to be a quick take down of fellow Czech Maiden Barbora Zahlavova-Strycova, with the only real thing of note to mention being the nasty looks BZS was giving Petra whenever she'd give one of her now-expected-but-still-a-bit-startling screams after hitting certain winners. But then Kvitova had one of her wobbly moments, missed four forehands in a single game to break herself and gave Strycova a chance to serve for the 2nd set at 5-4. Considering Kvitova's recent history, she should try to avoid third sets AT ALL COSTS.

As it turned out, she did. Strycova gave her an error and double-fault that led to a break, then Kvitova held at love. She broke Strycova, also at love, a game later as BZS lost the final ten points of the match, as well as her last three serve games in the 6-1/7-5 Kvitova win. Her semifinal result in her best at the AELTC since winning the title in 2011.

So, they'll be yet another Czech in a Wimbledon final, it's just a matter of deciding whether it'll be Kvitova or Safarova.

...late in the afternoon, Serena Williams returned to Court 1 for her 2nd Round doubles match with Venus. But, really, she shouldn't have been anywhere near it. You could tell something was wrong right from the start. Literally. During the warm-up, she was visibly dizzy, slow and and disoriented, fumbling balls and whiffing on swings.


WATCH: Worrying signs for Serena Williams during her doubles warm-up with sister Venus. #Wimbledon http://t.co/zLEOyJatM0

— Wimbledon (@Wimbledon) July 1, 2014


Whether she didn't want to let Venus down with a withdrawal or not, how she was allowed to play after admitting to feeling faint and talking with doctors before the match is beyond me. It was quite obvious pretty quickly that she was a potential danger to herself just from watching her move around the court. Once play began, it was even worse, devolving into a scary-looking scene in the third game of the match when she attempted -- stress on "attempted" -- to play a service game. She could barely bounce balls on her racket. That is, if she could actually catch them from the ball kids. Serve attempts either were bounced into the net or sailed way long, and the only thing you could wonder about was whether or not she just going to take a step, veer to the right or left, then stumble and hit the ground right there. Finally, some sense prevailed and Kader Nouni climbed out of the umpire's chair to see if she was all right. She played another point after that, double-faulting wildly for a fourth straight time.

Finally, doctors and officials converged on the changeover area and a minute later the Sisters retired, handing the team of Kristina Barrois & Stefanie Voegele the win with a 3-0 lead.


WATCH: A game of double faults from Serena & she & sister Venus retire from their doubles match. #Wimbledon http://t.co/nL6o6h2fE7

— Wimbledon (@Wimbledon) July 1, 2014


Serena's longtime hitting partner Sascha Bajin and coach/boyfriend? Patrick Mouratoglou admitted to ESPN's Pam Shriver that they hadn't seen or spoken with her for the last couple of days, as she hid herself away after her singles loss to Alize Cornet. Later, statements spoke of a viral illness that got the best of Serena. One wonders if whatever she took to treat such a virus might have something to do with today's odd scene, as well.

No matter, sometimes it's best to just close the door and stay in your room, Serena.

...in other doubles news, #2-seeded Sara Errani & Roberta Vinci are still in the mix to win the only slam title that has so far eluded them. Today they saved six match points in a 2nd set tie-break and then completed the comeback by defeating the Kichenok twins 5-7/7-6(10)/6-1. Six is great, but it's still not nine... so Anatasia Pavlyuchenkova & Lucie Safarova become the first players to ever share the "Zombie Queen(s)" award. The pair had to scrape out another win today, saving a set point in the 2nd against Flavia Pennetta & Sam Stosur and then finally winning on a fifth MP, 6-1/7-6(9).

Other top teams are also advancing forward, including #1 Hsieh/Peng and '13 runners-up Barty/Dellacqua, while Julia Goerges & Anna-Lena Groenefeld took out Ekaterina Makarova & Elena Vesnina.

...in Mixed doubles, top-seeded Katarina Srebotnik & Mike Bryan were upset by Oksana Kalashnikova & Chris Guccione, while Martina Hingis & Bruno Soares won their Day 8 match, setting up an intriguing little match-up between the Original Swiss Miss with the New Swiss Miss, as Belinda Bencic (coached by Hingis' mother) and Martin Klizan advanced to the Round of 16 today.

...in junior play, it was like a repeat of the just completed, upset-laden Roland Garros. Top-seeded girl Ivana Jorovic was upset by Spaniard Paula Badosa Gibert in straight sets, as was #2 CiCi Bellis by Brit Maia Lumsden, as the American ends a disastrous spring/summer slam season after having come into Paris last month as the hottest junior player in the world. Lumsden came back from 4-2 down in the 3rd set to win.

Elsewhere, Russian Natalia Vikhlyantseva pulled off a big win over #6 Iryna Shymanovich, Elena Gabriela Ruse (ROU) defeated Gibert's fellow Spaniard #14 Aliona Bolsova Zadoinov, Bannerette Michaela Gordon took out #14 Sandra Samir of Egypt, #15 Anna Bondar (HUN) lost to Tami Grende of Indonesia, and Belgian Graetje Minnen upended #16-seeded Aussie Naiktha Bains.

...LIKE FROM DAY 8:

-- while Cliff Drysdale's commentary during women's matches can sometimes try one's patience -- in a matter of minutes going from laying the notion on thick that Sharapova was the favorite to win the title when anyone with any sense could have seen a series of potential pitfalls BEFORE she lost to Kerber, then changing gears and pulling out the usual she-makes-too-much-noise discussion -- it was fun watching him demonstrate on set to Novak Djokovic -- with an old Chris Evert model wooden racket taken from the studio set, no less -- how the Serb had smartly changed his shoulder position and made his service motion so much more economical and effective. Drysdale put the racket in Djokovic's and used his hands to manipulate the Serb's shoulder into two positions to highlight the change he'd noticed. Judging by the amused look on his face, I don't think Novak is used to interviews being so "hands on."

What made the moment even more on the "odd" side was that it'd come just minutes after they and the audience had just witnessed the whole Serena incident playing out live on the monitors in front of them.

...LIKE #2 FROM DAY 8:

-- a guy wearing a James Dean t-shirt in the Players Box while cheering on the Aussie during the Kyrgios/Nadal match. I didn't know people still did that... but I like it!

..."COME ON, PICK A LANE" FROM DAY 8:

-- Chris Fowler not being able to figure out what to call Zahlavova-Strycova during the Kvitova match, getting tongue-tied when he tried to use her entire name during his match call. Eventually, he seemed to settle on "Barbora." Well, let's see, considering the Czech was simply "Strycova" until a short while back when she got married and added the "Zahlavova," why not just call her by her maiden name (not to be confused with Maiden, so no pun intended) and be done with it? Stop acting as if you're solving complex mathematical problems.

...and, finally, the Wheelchair Doubles -- the only WC event at Wimbledon -- draw is out, and Roland Garros Champ Yui Kamiji will soon see if she can extend what might be a somewhat Esther Vergeer-ian run this 2014 slam season. The 20-year old lefty from Japan is teamed with Brit Jordanne Whiley as the #1 seeds, and if they win the title Kamiji will have claimed four of the five WC slams events this season, along with the AO & RG doubles (both w/ Whiley), and RG singles. She was the runner-up in the AO singles, as well, losing to German Sabine Ellerbrock in three sets.


Oh, yeah... and way to go, Belgium! Haha.
















=LADIES' SINGLES QF=


#13 Eugenie Bouchard/CAN vs. #9 Angelique Kerber/GER
#3 Simona Halep/ROU vs. #19 Sabine Lisicki/GER
#23 Lucie Safarova/CZE def. #22 Ekaterina Makarova/RUS
#6 Petra Kvitova/CZE vs. Barbora Zahlavova-Strycova/CZE



=GENTLEMEN'S SINGLES QF=


#1 Novak Djokovic/SRB vs. #26 Marin Cilic/CRO
#3 Andy Murray/GBR vs. #11 Grigor Dimitrov/BUL
#5 Stan Wawrinka/SUI vs. #4 Roger Federer/SUI
#8 Milos Raonic/CAN vs. (WC) Nick Kyrgios/AUS



=LADIES' DOUBLES ROUND OF 16=


#1 Hsieh Su-Wei/Peng Shuai (TPE/CHN) vs. #14 Timea Babos/Kristina Mladenovic (HUN/FRA)
#11 Alla Kudryavtseva/Anastasia Rodionova (RUS/AUS) vs. #7 Raquel Kops-Jones/Abigail Spears (USA/USA)
Andrea Petkovic/Magdalena Rybarikova (GER/SVK) def. #16 Garbine Muguruza/Carla Suarez-Navarro (ESP/ESP)
#10 Julia Goerges/Anna-Lena Groenefeld (GER/GER) def. #5 Ekaterina Makarova/Elena Vesnina (RUS/RUS)
Kristina Barrois/Stefanie Voegele (GER/SUI) vs. #9 Andrea Hlavackova/Zheng Jie (CZE/CHN)
Anastasia Pavluchenkova/Lucie Safarova (RUS/CZE) def. Flavia Pennetta/Samantha Stosur (ITA/AUS)
#6 Ashleigh Barty/Casey Dellacqua (AUS/AUS) def. #12 Anabel Medina-Garrigues/Yaroslava Shvedova (ESP/KAZ)
Shuko Aoyama/Renata Voracova (JPN/CZE) vs. #2 Sara Errani/Roberta Vinci (ITA/ITA)



=GENTLEMEN'S DOUBLES QF=


#1 Bob Bryan/Mike Bryan (USA/USA) vs. #9 Julien Knowle/Marcelo Melo (AUT/BRA)
#14 Julien Benneteau/Edouard Roger-Vasselin (FRA/FRA) vs. #12 Michael Llodra/Nicolas Mahut (FRA/FRA)
x/x vs. Daniel Nestor/Nenad Zimonjic (CAN/SRB)
x/x vs. #2 Alexander Peya/Bruno Soares (AUT/BRA)



=MIXED DOUBLES ROUND OF 16=


Oksana Kalashnikova/Chris Guccione (GEO/AUS) vs. #14 Max Mirnyi/Chan Hao-Ching (BLR/TPE)
x/x vs. x/x
Belinda Bencic/Martin Klizan (SUI/SVK) vs. #13 Martina Hingis/Bruno Soares (SUI/BRA)
x/x vs. #5 Kristina Mladenovic/Daniel Nestor (FRA/CAN)
#7 Andrea Hlavackova/Rohan Bopanna (CZE/IND) vs. Anastasia Rodionova/Mikhail Elgin (AUS/RUS)
#15 Samantha Stosur/Nenad Zimonjic (AUS/SRB) vs. Timea Babos/Eric Butorac (HUN/USA)
x/x vs. (WC) Naomi Broady/Neal Skupski (GBR/GBR)
#16 Vera Dushevina/Aisam Qureshi (RUS/PAK) vs. #2 Kveta Peschke/Bob Bryan (CZE/USA)



=GIRLS SINGLES ROUND OF 16=


Paula Badosa Gibert/ESP vs. x
#12 Marketa Vondrousova/CZE vs. x
x vs. x
x vs. x
x vs. Katie Boulter/GBR
#9 Anhelina Kalinina/UKR vs. x
#5 Jil Belen Teichmann/SUI vs. #10 Xu Shilin/CHN
x vs. x



=BOYS SINGLES ROUND OF 16=


#1 Andrey Rublev/RUS vs. Tim Van Rijthoven/NED
Noah Rubin/USA vs. x
x vs. x
x vs. x
x vs. x
x vs. Joshua Sapwell/GBR
x vs. x
Logan Smith/USA vs. x



=WC LADIES' DOUBLES SF=


#1 Yui Kamiji/Jordanne Whiley (JPN/GBR) vs. Katharina Kruger/Sharon Walraven (GER/NED)
Sabine Ellerbrock/Lucy Shuker (GER/GBR) vs. #2 Jiske Griffioen/Aniek Van Koot (NED/NED)



=WC GENTLEMEN'S DOUBLES SF=


#1 Stephane Houdet/Shingo Kunieda (FRA/JPN) vs. Tom Egberink/Gordon Reid (NED/GBR)
Frederic Cattaneo/Joachim Gerard (FRA/BEL) vs. #2 Maikel Scheffers/Ronald Vink (NED/NED)
















*2014 WIMBLEDON FINAL EIGHT*




[by career slam QF]


8...Petra Kvitova
5...Sabine Lisicki
4...Angelique Kerber
4...Ekaterina Makarova
3...Eugenie Bouchard
3...Simona Halep
2...Lucie Safarova
1...Barbora Zahlavova-Strycova


[by career WI QF]


5...Sabine Lisicki
4...Petra Kvitova
2...Angelique Kerber
1...Eugenie Bouchard
1...Simona Halep
1...Ekaterina Makarova
1...Lucie Safarova
1...Barbora Zahlavova-Strycova
[by preseason "Grand Slam Master List" rankings]
6 - Sabine Lisicki
8 - Petra Kvitova
9 - Angelique Kerber
12 - Simona Halep
19 - Ekaterina Makarova
20 - Eugenie Bouchard
47 - Lucie Safarova
unlisted - Barbora Zahlavova-Strycova


[Consecutive slam QF]


3...Eugenie Bouchard
3...Simona Halep


[Consecutive WI QF]


5...Petra Kvitova
4...Sabine Lisicki (at last 5 Wimb. played)


[Most 2014 slam QF]


3...Eugenie Bouchard
3...Simona Halep


[WTA most career slam QF - active]


37...Serena Williams
33...Venus Williams
21...Maria Sharapova
15...Svetlana Kuznetsova
12...Victoria Azarenka
10...Li Na
10...Agnieszka Radwanska
9...Nadia Petrova
8...Jelena Jankovic
8...PETRA KVITOVA


[WTA most slam QF since 2010 - active]


10...Victoria Azarenka
9...Serena Williams
8...PETRA KVITOVA
8...Li Na
8...Maria Sharapova
7...Agnieszka Radwanska


[2014 slam QF - by nation]


3 - Canada, Czech Republic, Germany, Romania, Russia
2 - Italy, Spain
1 - Belarus,China,Poland,Serbia,Slovak Republic


[most diff. nations by 2014 slam]


AO: 8
RG: 6 (2-ESP/RUS)
WI: 5 (3-CZE, 2-GER)
--
2013 WI: 8


[2014 first-time slam QF]


AO: Bouchard, Halep
RG: Muguruza
WI: Zahlavova-Strycova
--
2013 WI: Flipkens


[2014 - number of 8 on "Master List"]


AO: 8
RG: 8
WI: 7 (Zahlavova-Strycova)
--
2013 WI: 7 (Flipkens)


[Active players w/ "Career QF Slam" - fewest slams to complete]


6 slams - Venus Williams, USA - at 1998 WI
12 slams - Maria Sharapova, RUS - at 2005 US
12 slams - Serena Williams, USA - at 2001 RG
16 slams - Svetlana Kuznetsova, RUS - at 2006 RG
20 slams - Li Na, CHN - at 2011 RG
23 slams - Kimiko Date-Krumm, JPN - at 1995 WI
24 slams - Nadia Petrova, RUS - at 2006 AO


26 slams - Dominika Cibulkova, SVK - at 2014 AO


28 slams - Victoria Azarenka, BLR - at 2012 US
31 slams - Vera Zvonareva, RUS - at 2010 US
32 slams - Ana Ivanovic, SRB - at 2012 US
42 slams - Francesca Schiavone, ITA - at 2011 AO
--


Purple:

completed in '14



*EVENTS ENTERED BY S.WILLIAMS/SHARAPOVA/AZARENKA + WINNERS*




[since Azarenka won AO & to #1 in January '12]




=2012=


AO - Azarenka
MIAMI - A.RADWANSKA
Madrid - S.Williams
Rome - Sharapova
RG - Sharapova
WI - S.Williams
Olympics - S.Williams
US - S.Williams
WTA - S.Williams


=2013=


Brisbane (Sharapova w/d from MD) - S.Williams
AO - Azarenka
Doha - Azarenka
Miami (Azarenka w/d from MD) - S.Williams
Madrid - S.Williams
Rome - S.Williams
RG - S.Williams
WI - BARTOLI
Cincinnati - Azarenka


=2014=


Brisbane - S.Williams
AO - LI
WI - ??



*WIMBLEDON "ZOMBIE QUEEN" WINNERS*


2007 Venus Williams, USA
2008 Nicole Vaidisova, CZE
2009 Dinara Safina, RUS
2010 Petra Kvitova, CZE
2011 Marion Bartoli, FRA
2012 Tamira Paszek, AUT
2013 Eugenie Bouchard, CAN
2014 Anastasia Pavlyuchenkova & Lucie Safarova, RUS/CZE



*WIMBLEDON MATCH WINS - MEN*


84...Jimmy Connors
71...ROGER FEDERER
71...Boris Becker
63...Pete Sampras
59...John McEnroe







TOP QUALIFIER:

Michelle Larcher de Brito/POR




TOP EARLY-ROUND (1r-2r):

#5 Maria Sharapova/RUS




TOP MIDDLE-ROUND (3r-QF):

xx


TOP LATE-ROUND (SF-F):

xx


TOP QUALIFYING MATCH:

Q3: Paula Kania/POL d. Shelby Rogers/USA 7-6(12)/4-6/6-3




TOP EARLY-RD. MATCH (1r-2r):

1st Rd. -Coco Vandeweghe/USA d. #27 Garbine Muguruza/ESP 6-3/3-6/7-5 (on 13th MP, 9th in final game)




TOP MIDDLE-RD. MATCH (3r-QF):

Nominees: 3rd Rd. - #6 Kvitova d. #30 V.Williams 5-7/7-6(2)/7-5; 4th Rd. - #9 Kerber d. #5 Sharapova 7-6(4)/5-6/6-4


TOP LATE-RD. MATCH (SF-F/Jr.):

xx


TOP UNDER-THE-ROOF MATCH:

xx


=============================




FIRST WINNER:

Elena Vesnina/RUS (def. Patricia Mayr-Achleitner/AUT)




FIRST SEED OUT:

#17 Samantha Stosur/AUS (lost 1st Rd. to Wickmayer/BEL)




UPSET QUEENS:

USA (def. 3 seeds and one ex-semifinalist in 1st Rd.)




REVELATION LADIES:

CZE




NATION OF POOR SOULS:

SVK (1-4 in 1st Rd.)




LAST QUALIFIER STANDING:

Tereza Smitkova/CZE (4th Rd.)




LAST WILD CARD STANDING:

Vera Zvonareva/RUS (3rd Rd.)




LAST BRIT STANDING:

Naomi Broady & Heather Watson (2nd Rd.)




IT ("??"):

Nominees: E.Bouchard/CAN; Kichenok/Kichenok (UKR)


Ms.OPPORTUNITY:

Nominees: L.Safarova/CZE; E.Bouchard/CAN; S.Halep/ROU; A.Kerber/GER


COMEBACK PLAYER:

Nominees: Vika's white shorts; P.Kvitova/CZE; B.Zahlavova-Strycova/CZE


CRASH & BURN:

Sloane Stephens/USA (lost 1st Rd. to Kirilenko/RUS, ending 6 con. slam Round of 16 streak)




ZOMBIE QUEENS:

A.Pavlyuchenkova/L.Safarova, RUS/CZE (saved 9 MP vs. Black/Mirza in Doubles 2nd Rd.)




DOUBLES STAR

xx


AMG SLAM FUTILITY UPDATE:

DNP - singles (first time Medina-Garrigues didn't play Q/MD singles at a slam since 2003 Wimbledon, ending a 43-tournament appearance streak)


JUNIOR BREAKOUT:

xx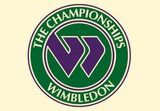 All for Day 8. More tomorrow.