AO.6 - Stuck a Feather in Her Hat and Called it Makarova

In many ways, the 3rd Round match-up on Day 6 between #6-seeded Dominika Cibulkova and #30 Ekaterina Makarova was the contest that best represented all the others that took place on the courts of Melbourne Park during the day session on Saturday, as what we witnessed there didn't really seem to be "real." At least not for long. And then when it DID seem real, well, then it suddenly wasn't "real" all over again.
Or something like that.


Cibulkova ended 2016 on a wild ride, surging in the summer months after recovering from an Achilles tendon injury, winning the Match of the Year over Aga Radwanska en route to the Wimbledon QF, then exploding down the stretch to qualify for her first WTA Finals, slipping out of group play despite a 1-2 round robin record and going on to win the biggest title of her career to finish the season with a Top 5 ranking. Makarova, meanwhile, operated throughout last season well under the radar in singles, failing to post a result better than four quarterfinals (0-4) while finishing the year at #30, her lowest season-ending rank since 2011. As has been her pattern throughout her career, though, the Russian often rose to the occasion on the big stage. She reached the Round of 16 at two slams (including the AO), and won big doubles titles in Montreal and Singapore, as well as Olympic Gold in Rio.

Both women came to Melbourne in questionable early-season form. Makarova was still seeking her first '17 win (0-2), only to not really answer many questions with a three-set AO win over young Russian Ekaterina Alexandrova and another over a retiring Sara Errani. Cibulkova was 2-2 in the season's early weeks, suffering not-particularly-exhilarating straights sets losses to Alize Cornet and Genie Bouchard. In Melbourne, she'd yet to really be tested.

But in what is the slam where they've both shined the brightest in their careers -- Cibulkova reached the final in '14, while Makarova has reached at least the Round of 16 every year since '11, including a SF two years ago -- they'd be put to the test today.

Early on, Makarova dominated, breaking for 3-1 and serving out the set four games later at 6-2. She jumped out early in the 2nd, as well. With a break for 1-0, then a double-break for a 3-0 lead over a curiously-unable-to-fully-get-herself-going Cibulkova. The Russian even held a point for a 5-0 bulge, and looked to be set to blow her opponent out in shocking fashion. But the Slovak found a way to turn back the tide, holding and then getting a key break to close to within 4-2 and keep her slight, but not yet nonexistent, hopes alive. Holding for just the third time in the match, Cibulkova closed to 4-3, then broke for 4-4.

Suddenly, everything had changed.

Up 5-4, Cibulkova held three set points on Makarova's serve in a four-deuce game that saw the Russian fail to challenge a Cibulkova forehand on GP that replays showed had been out and would have allowed Makarova to hold. But what at first seemed to be a lost opportunity on Makarova's side turned into one for the Slovak, as the Hordette held for 5-5 and seemed to finally get her bearings back. In the 2nd set tie-break, Makarova grabbed a mini-break lead right out of the gate, but then saw Cibulkova win four straight points to go up 4-2. With the Slovak up 5-3, Makarova missed what appeared to be an open crosscourt forehand and went down set point, then on the next point smacked a forehand into the Kia sign hanging from the net Cibulkova stole the set with a 7-3 TB win to send things to a 3rd.

There, again, they continued to trade momentum. Makarova led 2-0, only to see Cibulkova immediately break back. Still on serve after game #5, Makarova took a medical break to have her elbow, bothering her after having fallen awkwardly on it earlier, checked out. In the first game out after the delay, Makarova saved three BP and held in an eight-minute game to reclaim the lead at 4-3.

And then it was as if they previous half hour or so had never happened. What had looked to possibly be about to morph into a grand Cibulkova comeback a few moments earlier reversed course and became what it has appeared to be earlier in the day.

Suddenly, Makarova regained control of the match as Cibulkova's game slipped back to it's earlier nonproductive patterns. Up 40/15 in game #8, Cibulkova dropped serve with a forehand error to give the Russian a chance to serve out the match that had seemed to already be hers one set earlier. This time, she served things out, winning on match point #2 via a netted Cibulkova forehand, 6-2/6-7(3)/6-3.


Lucky 7?? for @katemakarova1

The No.30 Russian d. No.6 Cibulkova 6-2 6-7(3) 6-3 to reach 4R at #AusOpen for the 7th time in a row. pic.twitter.com/FZCN4kVoZu

— #AusOpen (@AustralianOpen) January 21, 2017


While Cibulkova is sent packing, Makarova advances to her seventh straight Australian Open Round of 16. Makarova might not have cobbled the together the sort of Hall of Fame-worthy singles careers as some of her countrywoman, but she's got a trait that so many others on tour would LOVE to possess. With a 29-9 career mark in Melbourne, the Russian has proven once again that the bigger the stage the better she becomes.

Not a bad trick if you can pull it off.








=DAY 6 NOTES=
...in a 3rd Round match in which #21-seed Caroline Garcia, 23, was, in a way, unofficially seeking to become the French "women's player of record" on today's WTA tour with her first career singles Round of 16 in a slam, it was the 30-year old, most underrated Czech, #16 Barbora Strycova, who proved to be the driving force in the match-up.

While doubles success and Fed Cup have accompanied (and assisted) Garcia's climb up the tour ladder, she's still seeking her true slam breakthrough, but her own internal questions (remember the plea to not be scheduled to play on Chatrier in Paris because it was too much pressure?) keep getting in the way. Strycova, though, is an example of how perseverance can ultimately pay big dividends, as she's found her greatest career success since turning 28 early in 2014. Last season, she was the Czech FC-winning team's "secret weapon," and a Top 20 player in both singles and doubles. In this match, it was Strycova's experience that ruled the day.

The Czech jumped to a 4-1 lead in the 1st, putting away the set at 6-2. Garcia seemed to be ready to push things to a 3rd set, breaking Strycova in game #8 and serving for the set at 5-3. Taking a 40/15 lead, she held double set point. But after failing to put away the first, she double-faulted on the second.

It was at this moment that I wrote in my notes, "would fold in the past." Would Garcia, who has improved so much over the past year, once again fall prey to her old bad habits? Well, umm, yeah.

One point later, a forehand error gave Strycova a BP, then Garcia failed to get back the Czech's backhand return. The error gave Strycova the break for 5-4. The Pastry never recovered.

Strycova held at love for 5-5, then broke Garcia at love when the French woman's forehand sailed long to end game #11. Suddenly serving for the match at 6-5, the Czech did so with a hold at 15 to win 6-2/7-5, claiming sixteen of the final seventeen points in the match.

When Garcia found herself at double SP in game #9, the two women were separated by just two overall points in the match. With her final run, Strycova ultimately ended with a somewhat misleading 68-51 gap on the points scorecard. While Garcia exits in disappointing fashion, Strycova has now reached back-to-back AO Round of 16's, with eight of the top eleven slam results of her career having come in her last eleven appearances in majors (with the other three coming in her previous thirty-two slams stretched out over an eleven and a half year period).


????

Yet to drop a set, @BaraStrycova reaches the 4R of the #AusOpen for the 2nd time, def. #Garcia 6-2 7-5. pic.twitter.com/NgWTQzUR8s

— #AusOpen (@AustralianOpen) January 21, 2017
Barbora #Strycova is through to 4R #AusOpen pic.twitter.com/4RVrLZV1nu

— #AusOpen (@AustralianOpen) January 21, 2017


...in the unseeded 3rd Round match-up between 34-year old Mirjana Lucic-Baroni and 21-year old Greek Maria Sakkari, the Croatian veteran staged a comeback (on a small scale, of course, as she's traversed many a large scale one during her career) after falling behind 5-2 in the 1st set. After taking a medical timeout seven games into the match, Lucic returned to see Sakkari close out the 6-3 1st set, but then proceeded to claim twelve of the final seventeen games for herself. Taking early break leads in both sets, Lucic held her advantage throughout in a 3-6/6-2/6-3 win. She arrived in Melbourne without a MD AO victory since 1998, but has now reached her third career slam Round of 16 eighteen seasons after she reached her first in 1999 (Wimbledon SF).


19 years in the making...

Mirjana #LucicBaroni makes first ever #ausopen 4R with a 3-6 6-2 6-3 win over #Sakkari. pic.twitter.com/Ba3ErElpkY

— #AusOpen (@AustralianOpen) January 21, 2017


...meanwhile, #2 Serena Williams improved her career slam 3rd Round record to 55-8 with a 6-1/6-3 win over Nicole Gibbs that was actually an even more dominating performance than the final scoreline would seem to suggest, after things got a tiny bit sloppy in the closing moments.
But that in no way suggests that this was anything that resembled a "scrappy" performance from Serena. Not at all.


The 4R awaits @serenawilliams at the #AusOpen pic.twitter.com/1kOSJ3t2lF

— #AusOpen (@AustralianOpen) January 21, 2017


...the first-ever match between #9 Johanna Konta and #17 Caroline Wozniacki was SUPPOSED to be a pretty good one. In reality, it was nothing of the sort. The reason: Konta herself. She was just too good. Again.

A week ago, the Aussie-born Brit (who enjoyed the favor of both nations in the crowd on this day) stormed through Sydney, not dropping a set and bludgeoning most of her opponents along the way, including both Dashas, a Bouchard and Aga Radwanska. Little has changed in Melbourne, as she'd already extended her sets streak to fourteen coming into her match with Wozniacki, posting wins over Kirsten Flipkens and Naomi Osaka.

There was something of a feeling out process through the first six games of the match, as they were split at 3-3 between the two women. But once Konta struck, it was quite lethal. A wicked angled forehand set her up for a break point chance in game #7. On her second opportunity, the Brit moved to net and whacked a forehand swing volley to get the break for 4-3. Eight games later, she'd yet to lose another game, having taken the 1st at 6-3 and built an impenetrable 5-0 advantage in the 2nd while never even facing a BP on serve. Wozniacki finally got on the board again in game #6, but Konta then closed out a 6-3/6-1 win to give herself an 11-1 mark in '17, and an 8-1 record in her AO career, one year after reaching the semifinals in her tournament debut.


.@JoKonta91 defeats Wozniacki 6-3, 6-1!

Sets @AustralianOpen Round of 16 vs @KateMakarova1! #AusOpen pic.twitter.com/C4ktyTSKY4

— WTA (@WTA) January 21, 2017
Johanna #Konta to play Ekaterina #Makarova in 4R #AusOpen pic.twitter.com/Vo0kVY08pP

— #AusOpen (@AustralianOpen) January 21, 2017


In fact, Konta has looked so good over the last two weeks that she might be under easy consideration to be the favorite to WIN this title in not for one little thing. Well, really, is far from a little problem. It's a possible QF match vs. Serena Williams. I mean, unless the Brit could keep this storm going even through even HER. Hmmm.

Before that possible match-up, though, Konta will get Makarova in a rematch of their 4th Rounder from a year ago, won by Konta in an 8-6 3rd set.

...qualifier Jennifer Brady has now reached the Round of 16 in Melbourne in her grand slam main draw debut, doing so on Day 6 with a 7-6(4)/6-2 win over #14 Elena Vesnina that upped her Melbourne winning streak to six matches.

Like so many other contests on this day, the momentum of this one turned mid-match. After trading breaks of serve in the 1st, Vesnina served for the set at 5-4, only to commit a pair of errors to fall behind 15/40. She saved both, but on BP #3 Brady moved into the net and put away a forehand winner to knot things at 5-5. The two played into a tie-break, where the Bannerette leisurely took control, taking it 7-4 with a forehand error from the Russian. In the 2nd, Brady went up an early break and never squandered her advantage.


Upset Alert!

World No.116 Jennifer Brady defeats Vesnina 7-6(4), 6-2!

Moves into @AustralianOpen Round of 16! #AusOpen pic.twitter.com/U7Uqx9oxW2

— WTA (@WTA) January 21, 2017


She'll play Lucic-Baroni for a berth in the QF.

...in women's doubles play on Day 6, the "Barty Party" was assured to at least continue on in one draw. Joining forces once again with fellow Aussie Casey Dellacqua on Hisense Arena, the duo eliminated #5-seeded Martina Hingis & CoCo Vandeweghe, 6-2/7-5. They actually served for the match on three different occasions, failing at 5-2 and 5-4 before finally putting it away in the 6-5 game (after having saved a BP in a wild point where all four players were involved, and the key stroke was Barty's scrambling get of a Hingis ball that had just barely carried over the net, then flipping a shot into the far corner over Vandeweghe's head, followed by Dellacqua finishing off the point with a shot up the middle).

So, this loss drops Hingis/Vandeweghe to just 8-6 in their partnership. Pardon me while I shed a tear.

I'm tellin' ya, Martina. Get out of there while you still can.

...also, the junior competition started on Saturday. Maybe the match with the most significance was the win by #2 Taylor Johnson (USA), who recorded a 6-7(4)/7-6(4)/6-2 win over Papua New Guinea's Violet Apisah, the winner of the one of the Future Star competitions last year during the WTA Finals in Singapore.

Also #12-seeded Caty McNally fell to Australia's Gabriella Da Silva Fick.
Another episode of "The Dasha Show" will air on Laver on Night 7, as the #22-ranked Aussie faces off with #12 Timea Bacsinszky. Later on MCA, #5 Karolina Pliskova meets Jelena Ostapenko.

I'll update the results of those matches tomorrow, as well as deliver the first '17 edition of the slam Lists-a-Palooza for the Round of 16.








...OF NOTE ON DAY 6:

While there was a lot of chatter yesterday about (apparently the real) Russell Crowe "randomly" tweeting out support for Kristyna Pliskova after her match vs. Angelique Kerber, from jokes about him "hitting on her" through social media, or even confusing her with her sister Karolina, it should be noted that it might be as simple a thing as him having seen a note (maybe on Australian TV coverage?) or been told that the Czech lists "Gladiator" (along with "The Notebook") as her favorite movie in her official WTA bio.


@KrisPliskova you will be a champion, if you decide to be ... You are more powerful than you realise . Strength and honour

— Russell Crowe (@russellcrowe) January 20, 2017


I'm just sayin'.




...LIKE ON DAY 6:

Czech grafitti


#coffeewithlucie Melbourne grafitti style! #hozierlane ?????? pic.twitter.com/XJkbhE8hML

— lucie safarova (@luciesafarova) January 20, 2017





...LIKE ON DAY 6:

Since it took a while for this nice Mona Barthel post-match interview with Rennae Stubbs to be posted last night...


@MonaBarthel chats on court after progressing to the fourth round pic.twitter.com/mP2kbRXziT

— #AusOpen (@AustralianOpen) January 20, 2017





...Hmmm... ON DAY 6:

So, there are "Brady Bunch" references on the AO Twitter feed. Didn't see that coming.


Here's a story,
of a lovely lady
who's made it to 4R of the #AusOpen
(on her GS debut, at that)
?? Brady d. Vesnina:https://t.co/edSKejWYNe pic.twitter.com/Y38cnVbk82

— #AusOpen (@AustralianOpen) January 21, 2017


Maybe they DID know about the "Vander-pump" reference from the other day, after all.


...and, finally... the new cliffside view.






*WOMEN'S SINGLES ROUND OF 16*


#1 Angelique Kerber/GER vs. CoCo Vandeweghe/USA
Sorana Cirstea/ROU vs. #7 Garbine Muguruza/ESP
(Q) Mona Barthel/GER vs. #13 Venus Williams/USA
#24 Anastasia Pavlyuchenkova/RUS vs. #8 Svetlana Kuznetsova/RUS
x vs. x
(Q) Jen Brady/USA vs. Mirjana Lucic-Baroni/CRO
#30 Ekaterina Makarova/RUS vs. #9 Johanna Konta/GBR
#16 Barbora Strycova/CZE vs. #2 Serena Williams/USA




.@bretthaber and @martina caught up with @vika7 to talk about motherhood, recovery, and Istomin's win: pic.twitter.com/tVNXvPhNM0

— Tennis Channel (@TennisChannel) January 20, 2017

How much work does it take to become a top tennis player? My translation of Jyllands-Posten piece on Caro Wozniacki https://t.co/dCKqDKpnMn

— Mark Nixon (@markalannixon) January 14, 2017
Caroline Wozniacki is not happy that Rory McIlroy is still re-hashing their relationship: "Move on" https://t.co/TYDaF0uF8D

— New York Post Sports (@nypostsports) January 20, 2017

Barty on Gavrilova's chances to make the second week: "Dash loves it. She's going to go out there and give it a red hot crack." #AusOpen

— WTA Insider (@WTA_insider) January 20, 2017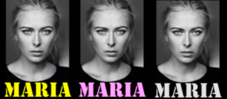 *GIRLS SEEDS*


1. Rebeka Masarova, SUI
2. Taylor Johnson, USA
3. Wang Xifu, CHN
4. Emily Appleton, GBR
5. Olga Danilovic, SRB
6. Jodi Anna Burrage, GBR
7. Bianca Andreescu, CAN
8. Iga Swiatek, POL
9. Ayumi Miyamoto, JPN
10. Mai Hontama, JPN
11. Marta Kostyuk, UKR
12. Caty McNally, USA [lost 1st Rd.]
13. Carson Branstine, USA
14. Yuki Naito, JPN
15. Natasha Subhash, USA
16. Elena Rybakina, RUS













TOP QUALIFIER:

Elizaveta Kulichkova/RUS




TOP EARLY ROUND (1r-2r):

#5 Karolina Pliskova/CZE (4 games lost)




TOP MIDDLE-ROUND (3r-QF):

x


TOP LATE ROUND (SF-F):

xx


TOP QUALIFYING MATCH:

Q1 - Ons Jabeur/TUN def. Dalila Jakupovic/SRB 2-6/7-6(5)/7-5 (comeback from 6-2/4-1 down)




TOP EARLY RD. MATCH (1r-2r):

1st Rd. - Lucie Safarova/CZE def. Yanina Wickmayer/BEL 3-6/7-6(7)/6-1 (saved 9 MP)




TOP MIDDLE-RD. MATCH (3r-QF):

3rd Rd. - Kuznetsova d. Jankovic (3:36)


TOP LATE RD. MATCH (SF-F/Jr./Doub.):

x


TOP LAVER/MCA NIGHT MATCH:

x


=============================




FIRST VICTORY:

#29 Monica Puig/PUR (def. Tig/ROU)




FIRST SEED OUT:

#4 Simona Halep/ROU (lost to Rogers/USA)




UPSET QUEENS:

United States




REVELATION LADIES:

Australia




NATION OF POOR SOULS:

Romania (First Loss, First Seed Out & two players ranked in Top 32 ousted in 1st Rd.)




LAST QUALIFIER STANDING:

In 4th Rd.: Barthel/GER, Brady/USA


LAST WILD CARD STANDING:

Ash Barty/AUS (3rd Rd.)




LAST AUSSIE STANDING:

In 3rd Rd.: Barty(L), Gavrilova


Ms. OPPORTUNITY:

Nominees: Pavlyuchenkova/RUS, Vandeweghe/USA, Barthel/GER, Makarova/RUS
IT (??): Nominee: Brady/USA


COMEBACK PLAYER:

Nominees: Barty/AUS, Cirstea/ROU, King/Shvedova, Barty/Dellacqua


CRASH & BURN:

#4 Simona Halep/ROU (1st Rd./Rogers; 2 con. AO 1st Rd. exits)




ZOMBIE QUEEN:

Nominees: Safarova (1st Rd. - saved 9 MP vs. Wickmayer); Brady (2nd Rd. - saved 5 MP vs. Watson; 3rd Rd. - Vesnina served for 1st set, Brady wins in straight sets)


KIMIKO VETERAN CUP:

Nominees: Lucic-Baroni/CRO, Kuznetsova/RUS, V.Williams/USA, S.Williams/USA, Strycova/CZE


LADY OF THE EVENING:

Nominee: Gavrilova/AUS ("The Dasha Show")


DOUBLES STAR:

x


JUNIOR BREAKOUT:

x



All for Day 6. More tomorrow.